Download Weaphones™ Firearms Sim Vol 1 APK Info :
Download Weaphones™ Firearms Sim Vol 1 APK For Android, APK File Named air.com.oranginalplan.weaphones And APP Developer Company Is OranginalPlan . Latest Android APK Vesion Weaphones™ Firearms Sim Vol 1 Is Weaphones™ Firearms Sim Vol 1 2.3.0 Can Free Download APK Then Install On Android Phone.
Weaphones™ Firearms Sim Vol 1 APK Description
Welcome to the world of Weaphones, the ultimate firearms simulator for your phone or tablet. Blurring the line between digital and physical, Weaphones combines the two to create a fully interactive real world experience. Switch off the safety, load the magazine, rack the slide and fire, all without having the cops called on you. Ergonomically designed, Weaphones fit naturally into the shooter's hand. All the important controls are located within a finger's reach. The ability to resize, flip and relocate the Weaphone assures perfect fit no matter the size of hand or screen. For the price of a couple of 5.56mm rounds you can have a full arsenal of Weaphones… and you won't shoot your eye out. _________________________ » Realistic Sound, Smoke, Flash & Recoil Effects » Firing and Shell Ejection Animations » Full Interaction and Control » Realistic Weapon Mechanics » Mini-Games and Accessories » Detailed Full HD Graphics » 100% Customizable to Fit User's Hand Size and Preference → Lefty Flip → Rotate 180° → Scale → Location » User Adjustable Variables → Unlimited Ammo → Delay Timer (Grenade) → Auto Reload → Weapon Jamming/Overheating → Accelerometer Reloading → Camera Flash Shooting → Multi-Device Linking Android to Android or Android to iOS (e.g. C4 and Detonator) » Weapon State Indicator ("Why Am I Not Shooting") » Ultra Detailed Step-By-Step Animated Tutorial for Each Weaphone » Multi-Touch & Accelerometer Support » Social Media Driven Future Content _________________________ Weapon Types: PISTOLS ASSAULT RIFLE SMGS LIGHT MACHINE GUN SNIPER RIFLE SHOTGUN GRENADE & C4 CROSSBOW RPG MINIGUN 40MM GRENADE LAUNCHER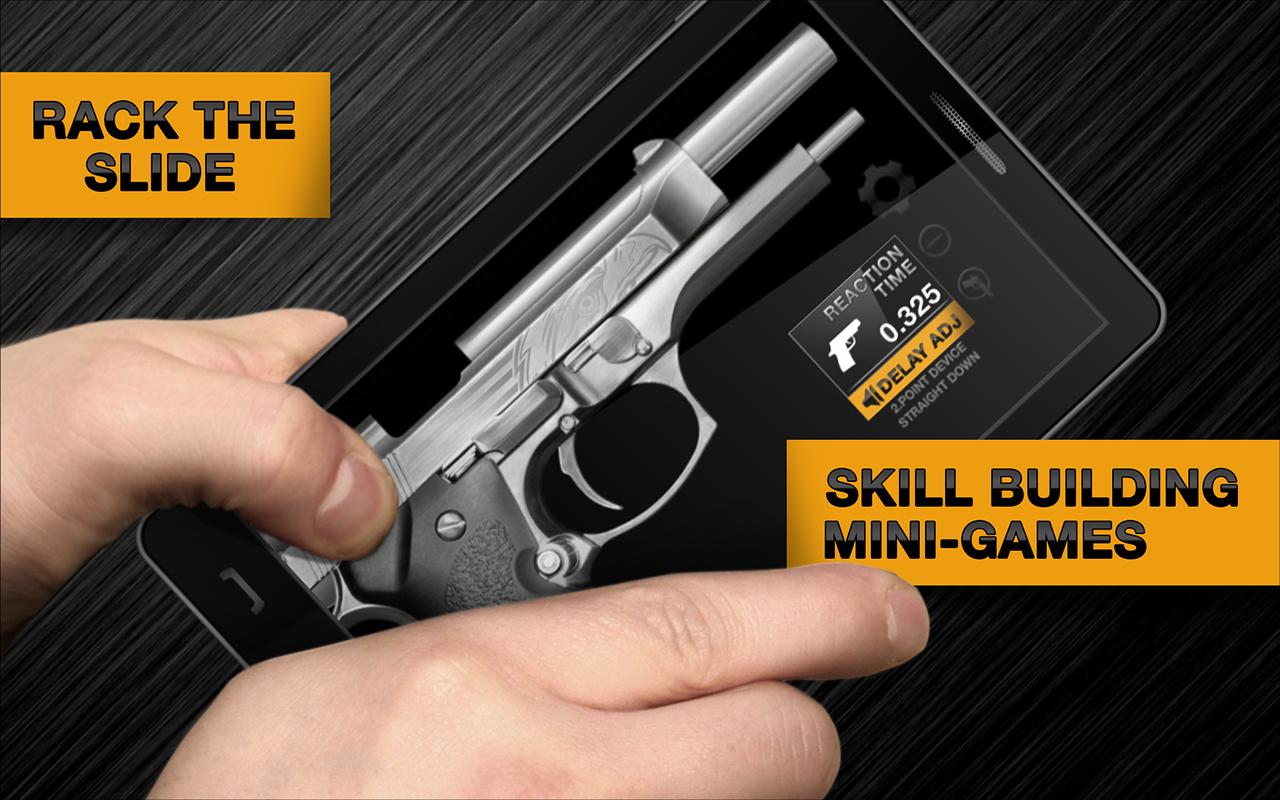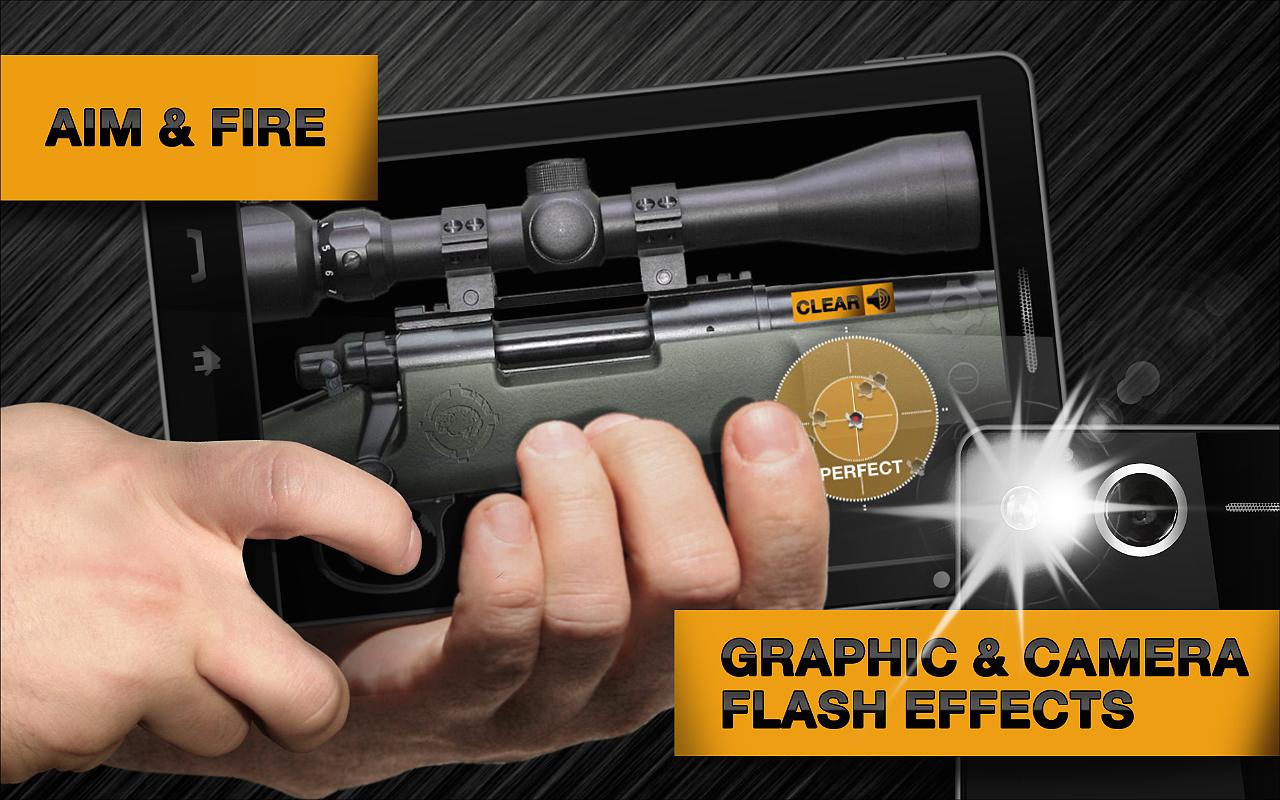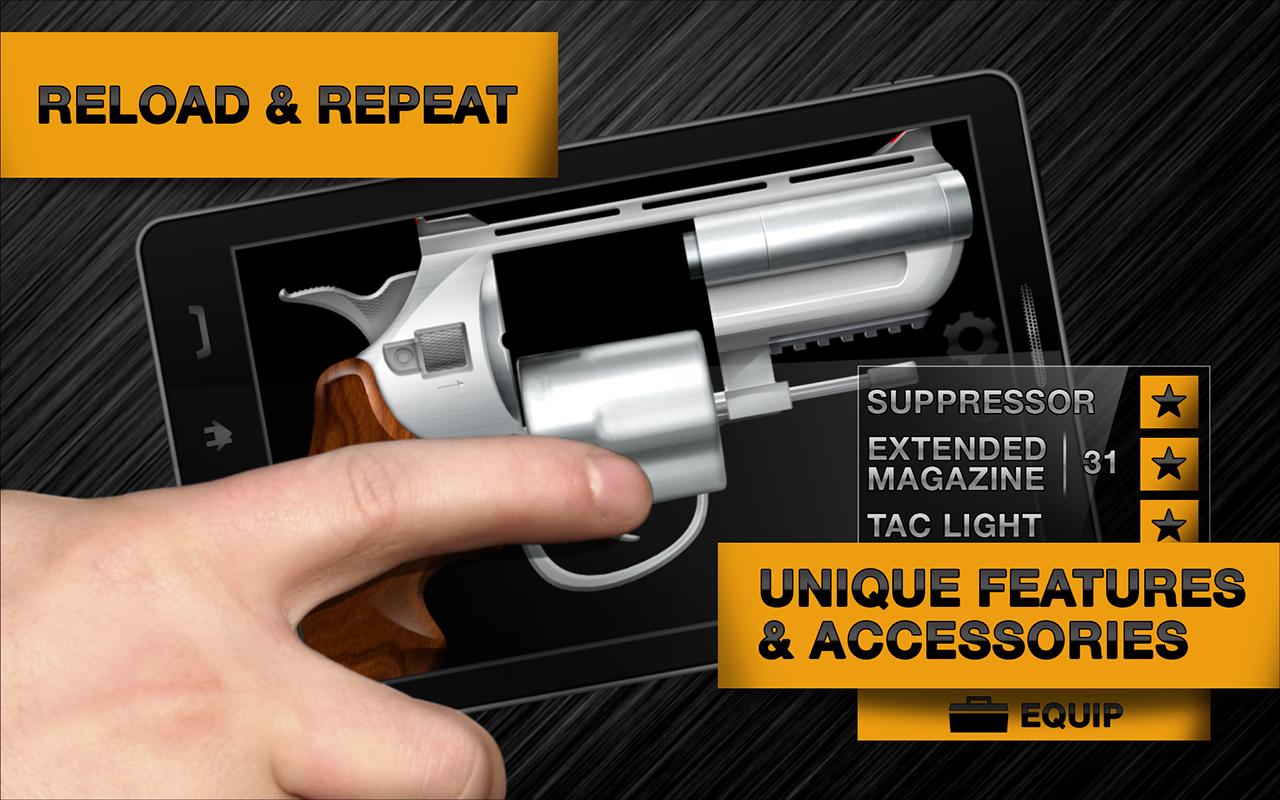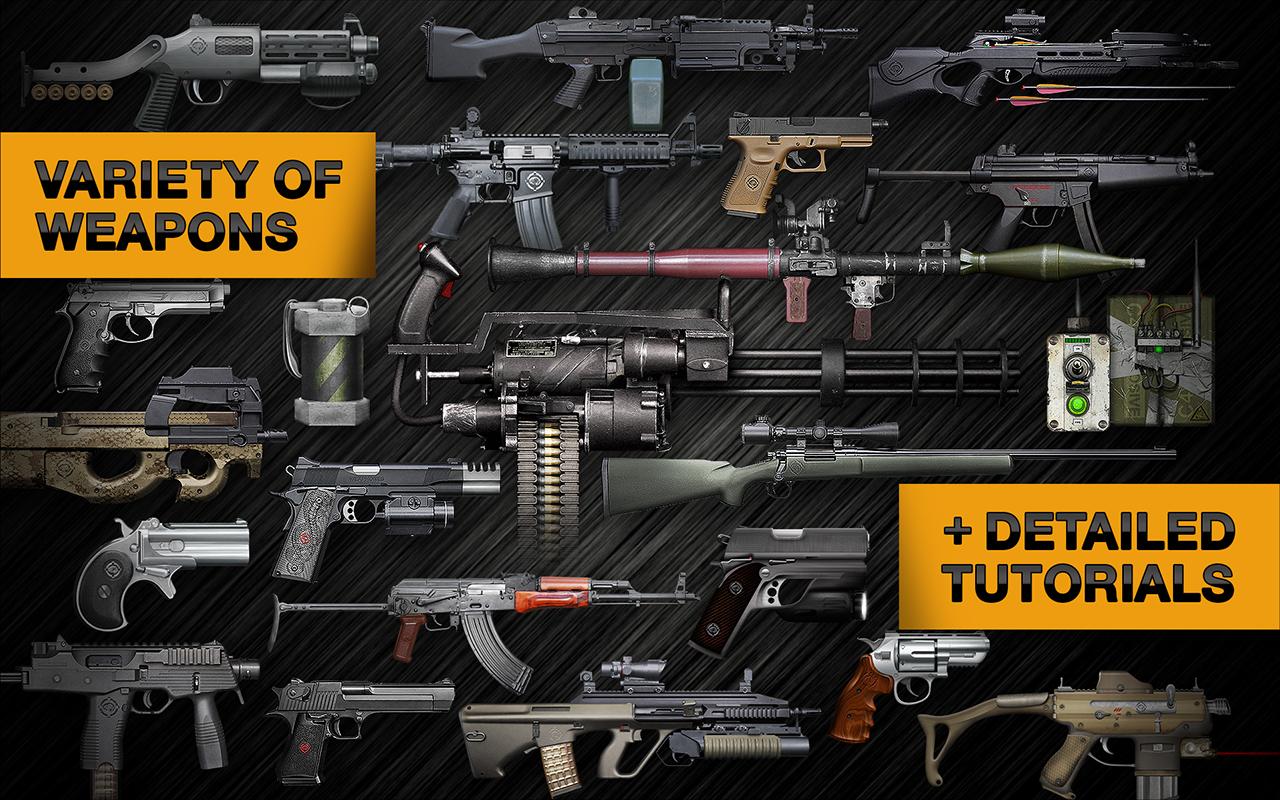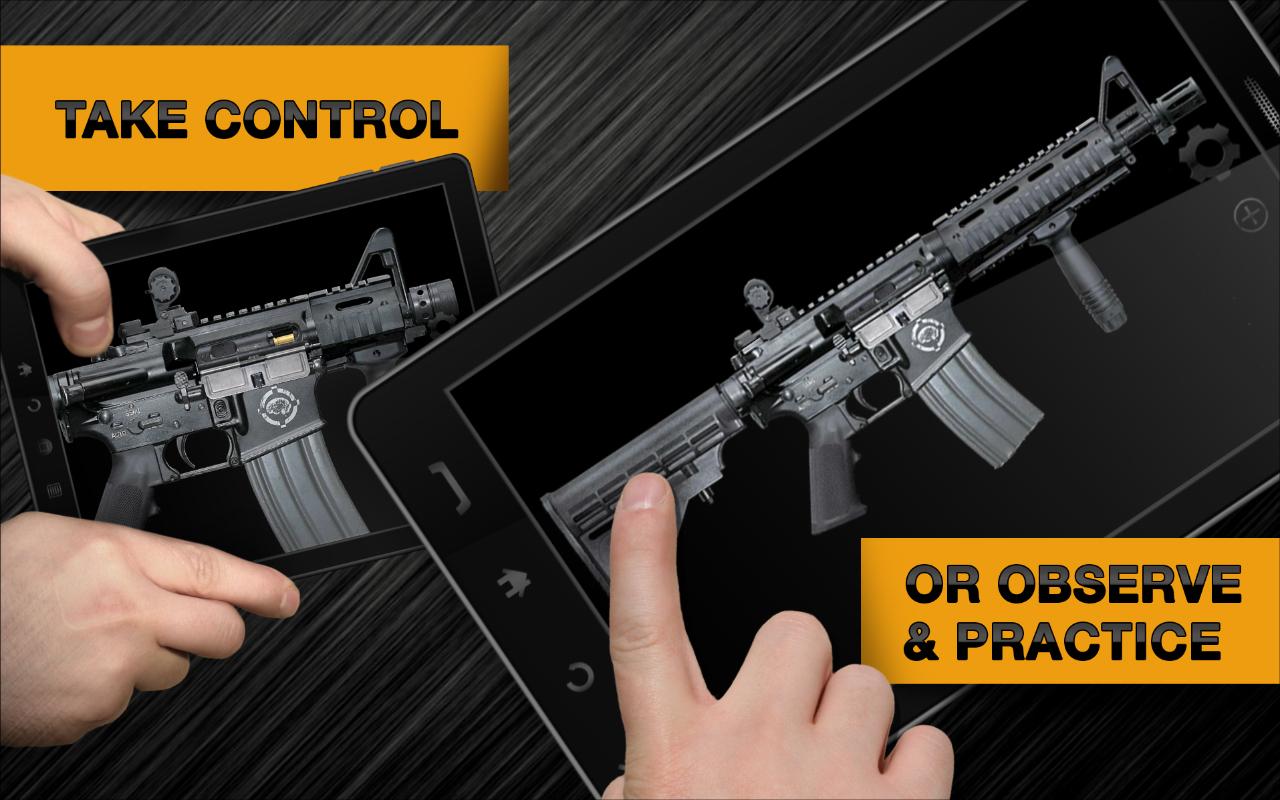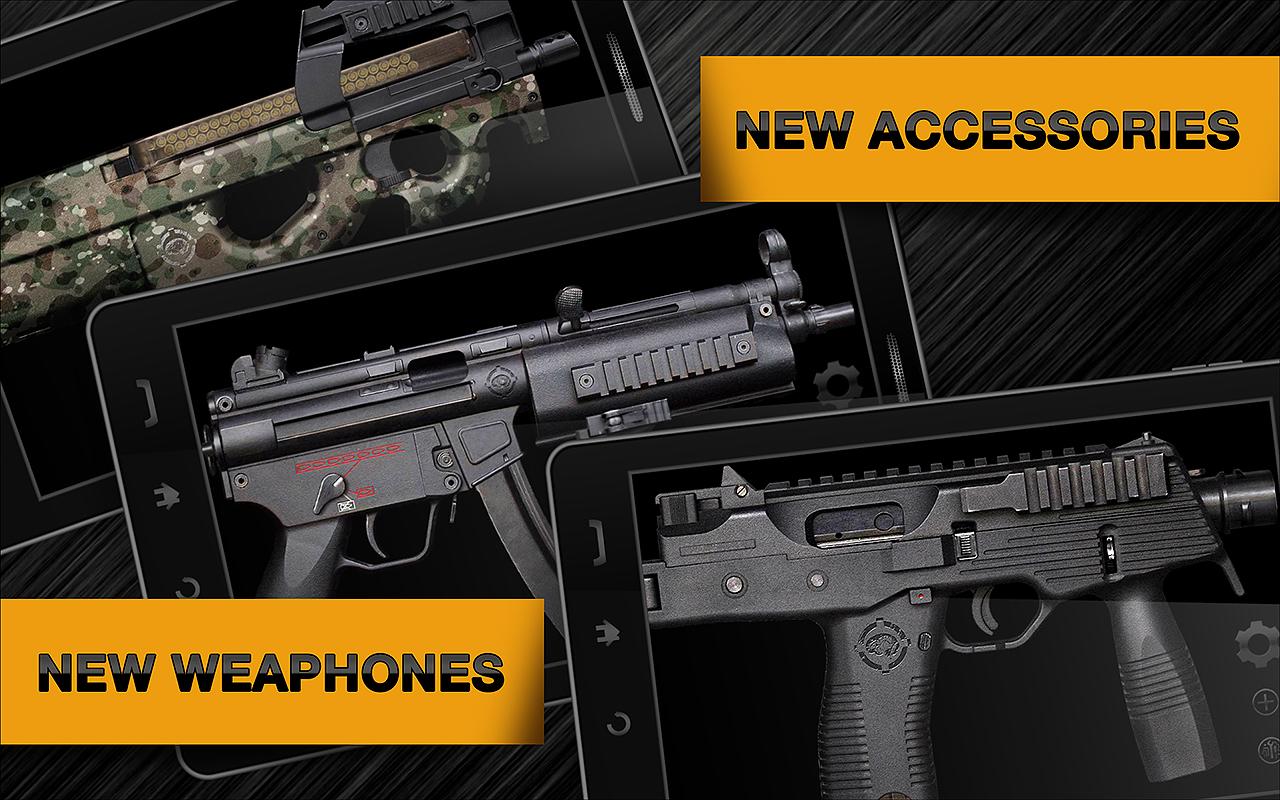 sooooooooooooooooo ooooooooooooo COOOOOOOOL PUN
nee oom net n ander land se games stores op hulle fone
Mack the Rell game FNAF 6 then I whell follow you
esta buena descarguen sela
"É a verdade, não minto," "Uaaai!"
"É a verdade, não minto," "Uaaai!"
It was good, but need more guns.
chamo este abla español y está bueno :) :) :)
Downloaded cause brother said it was awesome.
trakc track track track track pol pol pol pol/ muito legal
Can you PLEASSSSEEEEE!!!!!!! Upload weaphones vol 2 FULL
Very good game like your shooting guns omg so good ❤❤❤❤
حلوووووووووووووو😍😍😍😍😍وووو
que tal si pasas el vol.2
you van turn of the flash in the optisions
رعاية تأتي من تحت شعار النصر الجديد في عالم الانترنت من خلال هذا الشهر المبارك أعاده الله علينا وعليكم باليمن والبركات وكل عام وانتم بخير بمناسبة شهر رمضان المبارك من المرجح أن يكون هناك فرق ساعة من الوقت المحلي الإجمالي في كل مكان في العالم العربي والإسلامي في كل مكان في العالم العربي والإسلامي في كل مكان في العالم العربي والإسلامي في كل مكان في العالم العربي والإسلامي
Muy buena es muy entretenida
I love it cool but the flash wastes my battery
gghhhhhhghggghhhhhhhhhhjj
não entedi o que Mohand Ahmed disse
the flash kinda wastes my battery
I love it I play everyday so fun
quite good but its nit quite realistic
es bueno para diversión pero puede que se haga mal uso de esto los menores aprenderán a usar armas y se convertirán en delincuentes.
me encanta de hecho es el mejor juego de simulador de armas del mundo
Great i love it. My friends and me play it we have fun to shoot it other THUG LIFE.
Bueh ehta buehno descargenlah ehta muyh buenah
vou baixa pra ve se e bom
it's cool I played with my friends and it was sick
Forte magari avercela nella realtà
no mini games but I love it
no mini games but I love it
no mini games but I love it
no mini games but I love it
hola nose como este las al
there should be one with just pistols
very good this game,downloading now!
perrona le doy 5 estrellas
The King of weapons simulators
The King of weapons simulators
il simulatore d armi più bello in ASSOLUTO Lo consiglio a tutti!!!!
muy buena les recomuendo que la descargen
this game is awesome.I love this game!!!
Es una muy buena aplicacion, exelente para un rato de divercion
Can you although put in Flamthrower and M4 (they are cool arms )
Can't download it on my tablet
it's no sound in the app and it's out when you open weapons :(
Weaphones WII Firearms must be added too