Download SimCity BuildIt APK Info :
Download SimCity BuildIt APK For Android, APK File Named com.ea.game.simcitymobile_row And APP Developer Company Is ELECTRONIC ARTS . Latest Android APK Vesion SimCity BuildIt Uploaded In 2017-09-08 Is SimCity BuildIt 1.18.25.64478 Can Free Download APK Then Install On Android Phone.
SimCity BuildIt APK Description
Read on for important info below!
WELCOME MAYOR! Build your own beautiful, bustling city where your citizens will thrive. The larger and more intricate your city gets, the more needs your citizens have, and it's up to you to keep them happy. This is an all-new SimCity game – re-imagined for mobile!
This app offers in app purchases. You may disable in app purchases using your device settings.
BUILD YOUR CITY
With countless buildings and vivid, 3D-quality graphics, this is the most realistic city builder on mobile. Place buildings strategically to keep the taxes flowing and your city growing. Pinch, zoom, and rotate 360 degrees as you manage and expand your city on the go – both online and offline.
BRING YOUR CITY TO LIFE
Create resources and build up your skyline. Then trade resources with friends and other cities. Complete boat orders and ship cargo from your airport. Build Tokyo-style neighborhoods and unlock exclusive landmarks like the Statue of Liberty and the Arc de Triomphe. Expand along the beach with a marina, waterpark, and more. Even unleash natural and not-so-natural disasters, like UFOs!
KEEP YOUR CITIZENS HAPPY
Solve real life challenges like traffic, fires, and pollution. Provide services like power plants and police departments to meet your citizens' needs, and boost your population with parks and education. Keep traffic moving with grand avenues and streetcars. Complete fun challenges to shape your society.
COMPETE TO EARN REWARDS
Take on other players around the world in the Contest of Mayors! Advance through Leagues and make your way to the top. Complete new challenges each week, and climb the ranks all the way to the Megalopolis Elite League.
---
User Agreement: terms.ea.com
Visit https://help.ea.com/ for assistance or inquiries.
Important Consumer Information:Requires acceptance of EA's Privacy & Cookie Policy and User Agreement.
; contains advertisements for EA and its partners; collects data through third party analytics technology (see Privacy & Cookie Policy for details); contains direct links to the Internet and social networking sites intended for an audience over 13; EA may retire online features and services after 30 days' notice posted on www.ea.com/1/service-updates
By installing this game, you consent to its installation and the installation of any game updates or upgrades released through your platform. You can turn off automatic updates through your device settings, but if you do not update your app, you may experience reduced functionality.
Some updates and upgrades may change the way we record usage data and metrics, or change data stored on your device. Any changes will always be consistent with EA's Privacy and Cookie Policy, available at privacy.ea.com. You can withdraw your consent at any time by removing or disabling this app, visiting help.ea.com for assistance, or by contacting us at ATTN: Privacy / Mobile Consent Withdrawal, Electronic Arts Inc., 209 Redwood Shores Pkwy, Redwood City, CA, USA.
From version SimCity BuildIt 1.18.25.64478
:
Head back to school in the latest update, where you can:
• Connect to world-class education with university-style bridges
• Boost school spirit with the Athletic Field and Rowing Center
• Create a place to study with the Park Cafeteria and Park Quad
Thanks for playing!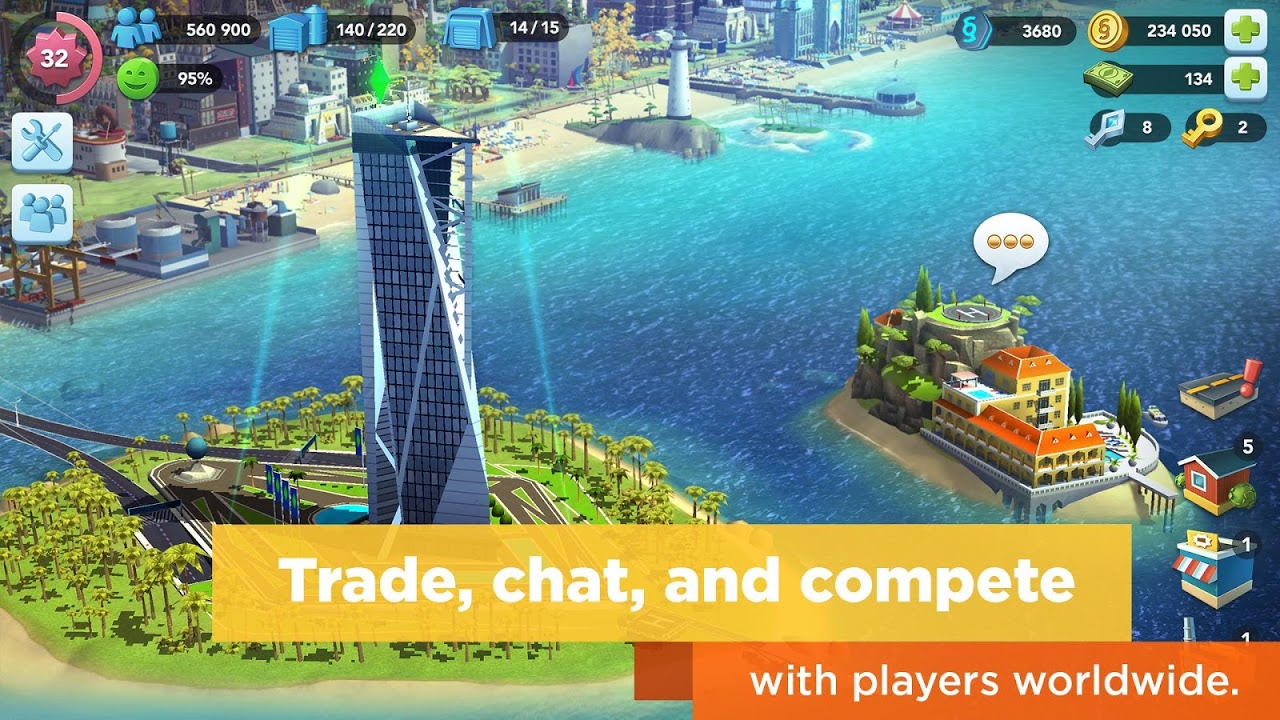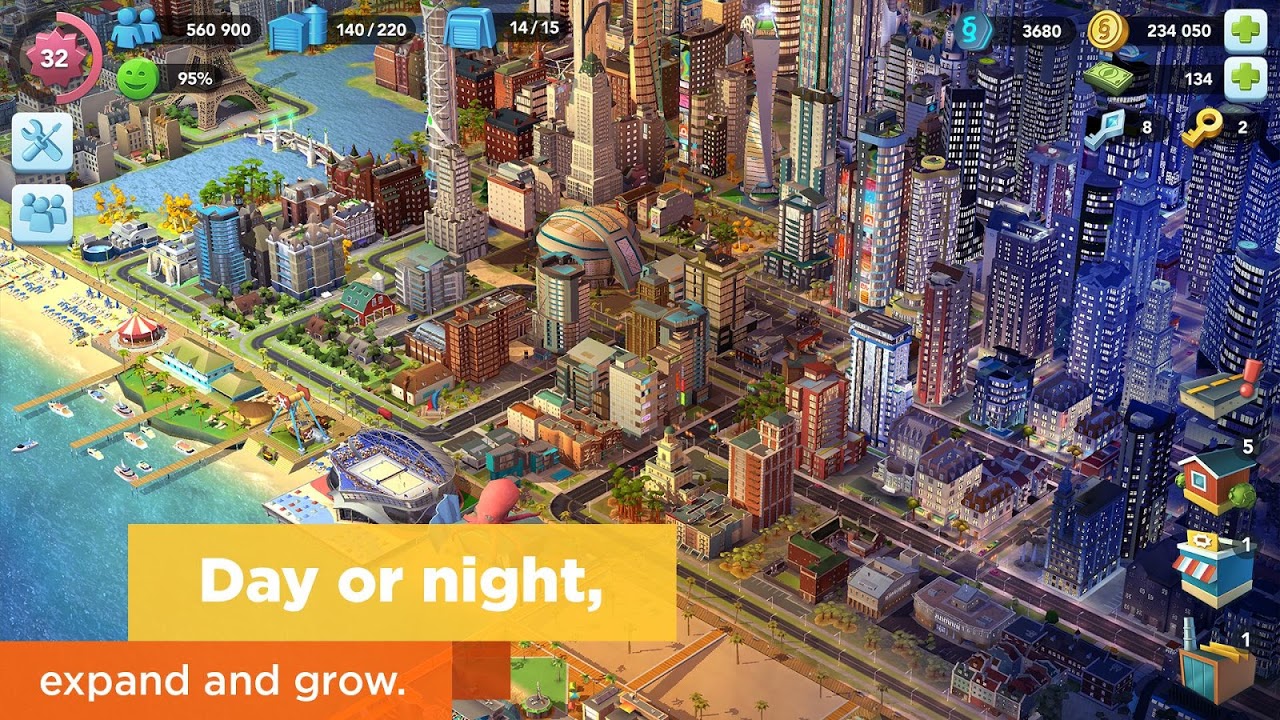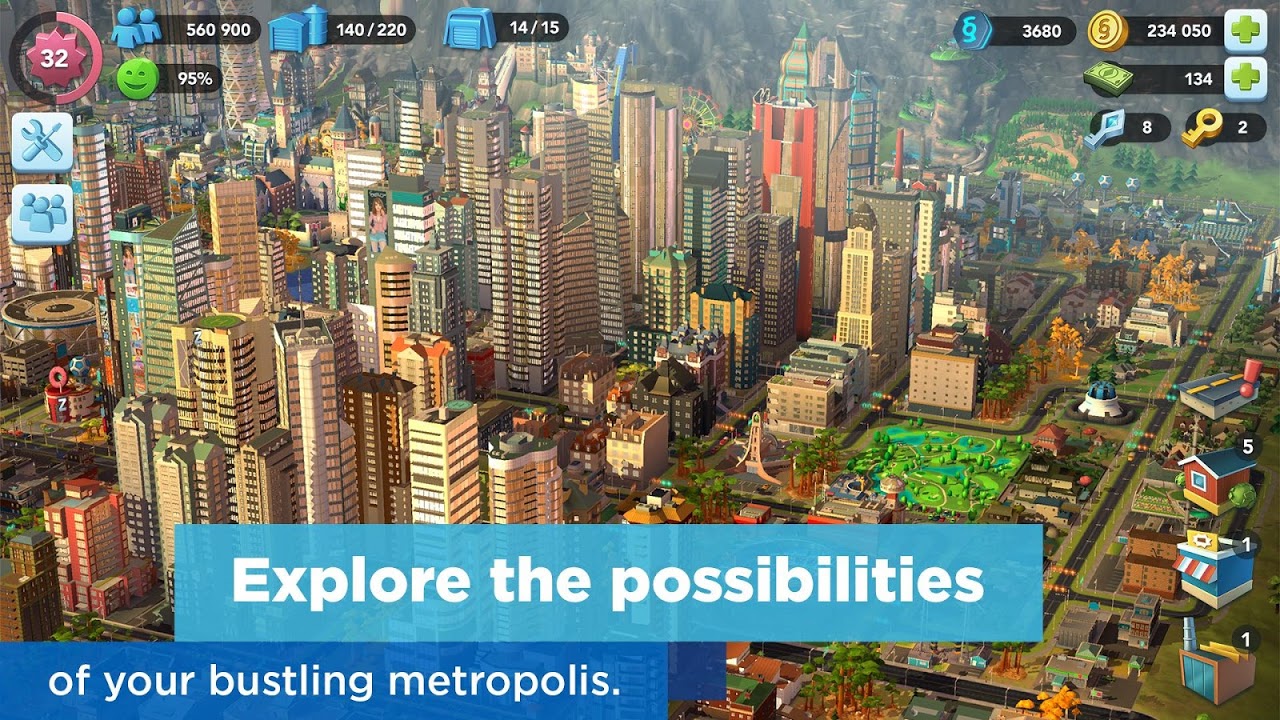 permainan paling legendaris
amigo necesito tu ayuda el juego no me funciona
love the game, a little slow though, could shorten production time...
version not supported SimCity BuildIt v1.5.4.30271
noo después de la primer partida
noo no se nesesita después de q entres la primer ves
ابو الشباب لعبتي ما بيهة اضوية في الطريق وشارات مروريو
SUPER NICE🌟🌟🌟🌟🌟 IF YOU WANT TO HACK THIS GAME GO TO www. eazycheat. com then search simcity buildit after that click on *download save game* after download stract the downloaded file in Android/data/simcity/file... then go to the game it works 👌💞🔥🔥🔥
This aplication is so goooood!
tienes ir a otras versiones y buscar las que no son de confianza
gostaria também de saber se é possível fazer a página do livro de história e pra amanhã te falo uma foto
thanks Lucifer2173 thank for the tip
sendo prefeito nesse jogo é bom mandar na cidade
update for what update voor wat?
comment on fait pour avoir de l ' argent dans simcity
ممكن سؤال كيف ارتب مدينتي واسوي فيها تعديل مافي شي يسهل هالعمليه تعبت وانا اشيل بيت بيت
gaumarjos :) Ra gaweria saxeli??
Esse jogo é muito realista