Download NextLb APK Info :
Download NextLb APK For Android, APK File Named com.gtp.nextlauncher And APP Developer Company Is GO Launcher Dev Team . Latest Android APK Vesion NextLb Uploaded In 2016-02-21 Is NextLb 3.23 Can Free Download APK Then Install On Android Phone.
NextLb APK Description
Next Launcher 3D Shell— Best 3D Launcher Ever. + Brand new UI3.0 Just Released!
Next Launcher 3D Shell shows you how 3D dynamic effects and highly customizable Android home screen replacement app could redefine your Android device. Time to get rid of the flat traditional launcher and embrace REAL 3D Launcher! You deserve it!
Claim Your Next Launcher 3D Shell Right NOW!
Join millions of users for ultimate and splendid operation experience and visual enjoyment!
■ Testimonials
"One of the most heavily customizable, fluid, and striking launchers we've ever seen here at Redmond Pie." - Redmond Pie
"A gorgeous app packed with dynamic effects and 3D elements. The gratifying 3D visual elements, transition effects, and gestures will get you a different and brilliant visual enjoyment and operation experience." - Topapps
"The launcher features crazy 3D effects, turning any device you own into a futuristic Tron-centric trip. With additional themes and custom widgets downloadable from Google Play, it's an extensive and extremely comprehensive option for someone looking to spice up their device." - Droid-life
■ Key Features
- Extremely fancy 3D effect with buttery smooth experience
- Real 3D Home Screen Transition Effects (Crystal, Cloth, Folding and more coming soon)
- Stunning 3D screen preview with dazzling animation of screen switching
- Build unique icon style by changing its size, angle, style and label (Icon Editor)
- Combine all good parts from different themes into a single theme you really love (Theme Mix Mode)
- Efficient and powerful batch apps management with gestures
- Up to 8 different gestures available in home screen and app drawer
- See how cool your phone could be by blowing all the icons and the widgets to air space (Floating Mode)
- Enhanced shining border effects for home screen transition
- Up to 7 rows on dock to shortcut all your favorites
- Keep releasing 3D Next widgets, 3D themes and live wallpapers special designed by GO Launcher Dev Team
■ FAQ
1. Why I have to set Next Launcher as default home screen replacement each time after some devices restarted?
A bug in Android system 4.1.x causes the problem. If you happen to encounter this issue, please download Next Launcher Patchin Google Play and follow the tutorials to fix it.
2. How to avoid home screen elements loading problem?
Please do not install Next Launcher 3D into your SDcard. It will help avoiding home screen elements loading problem due to SDcard loading delay if you restart your phone or remove SDCard.
3. How to use icons in GO Launcher themes?
Install a Go Launcher theme -> Click "Next Key"- > Click "Theme Mix" -> Click the shining desktop elements -> Find the GO Launcher theme and apply it.
If you couldn't apply some themes, please send themes name and your Next Launcher version to [email protected]. We will follow us ASAP.
We strive to become better than we are, providing the best Android home screen replacement for you! Thanks for your support!
More tips: http://www.goforandroid.com/GDTEn/faq.aspx?softid=55&nav=99
■ Follow Us
Facebook: https://www.facebook.com/NextLauncher
Twitter: https://twitter.com/nextlauncher
Google+: https://plus.google.com/u/3/104540424317126374535/posts
■ Contact Us
E-mail: [email protected]
________________________________________
Use of this app is governed by our Terms of Service: http://www.goforandroid.com/en/term-of-service.html and Privacy Policy: http://www.goforandroid.com/en/privacy-policy.html
From version NextLb 3.23
:
Next Launcher V3.7.3.1
1. Optimized Search Navigation Page search method;
2. Optimized spaceship UI details;
3. Some known bug fixes;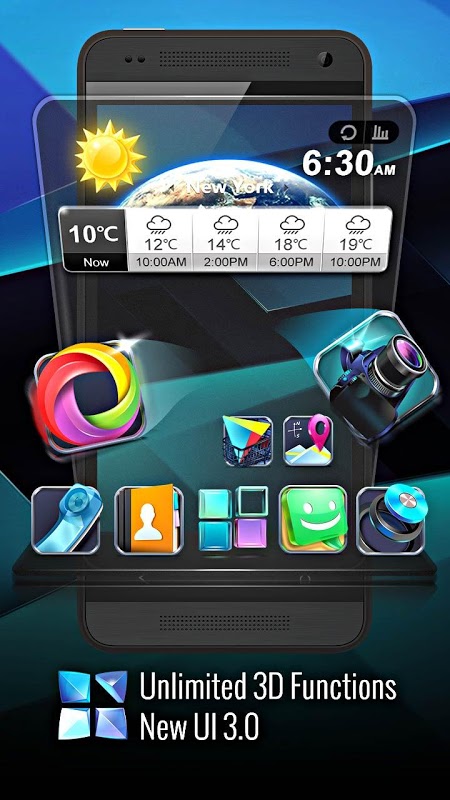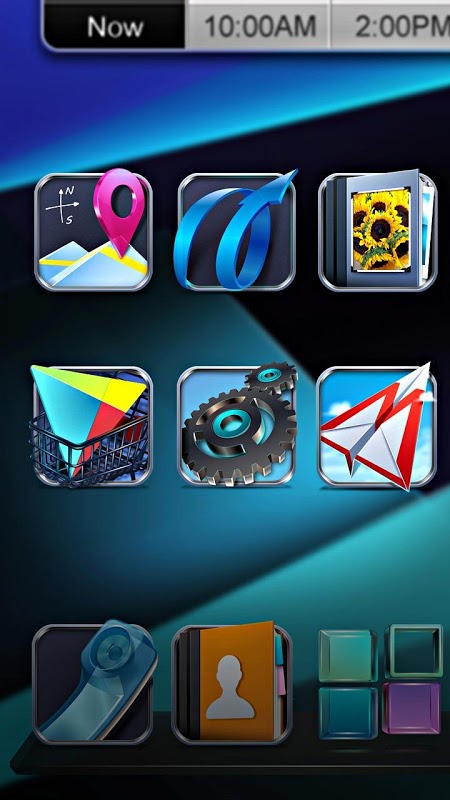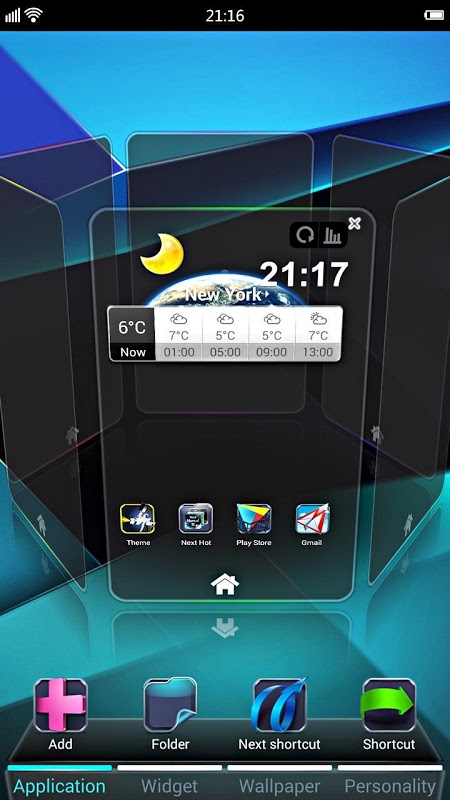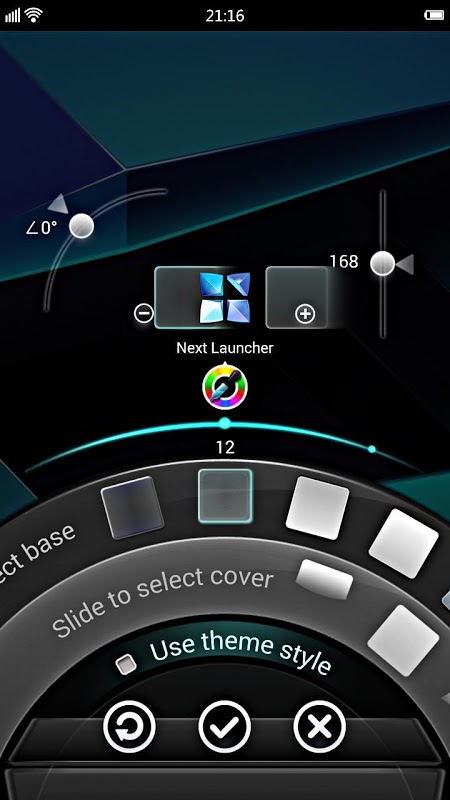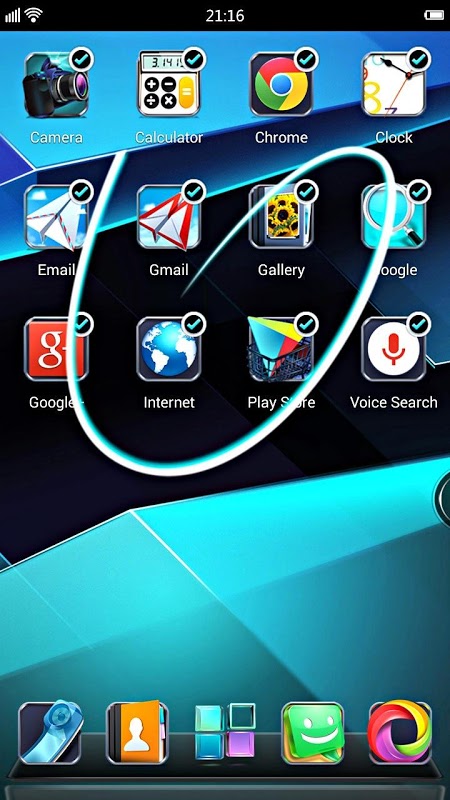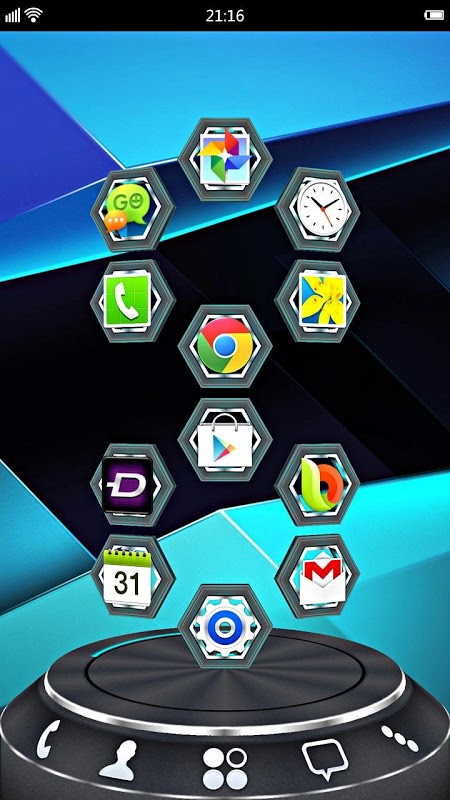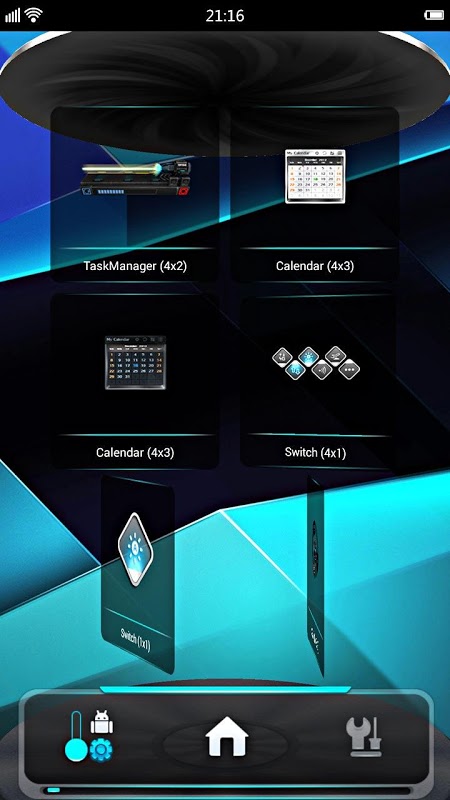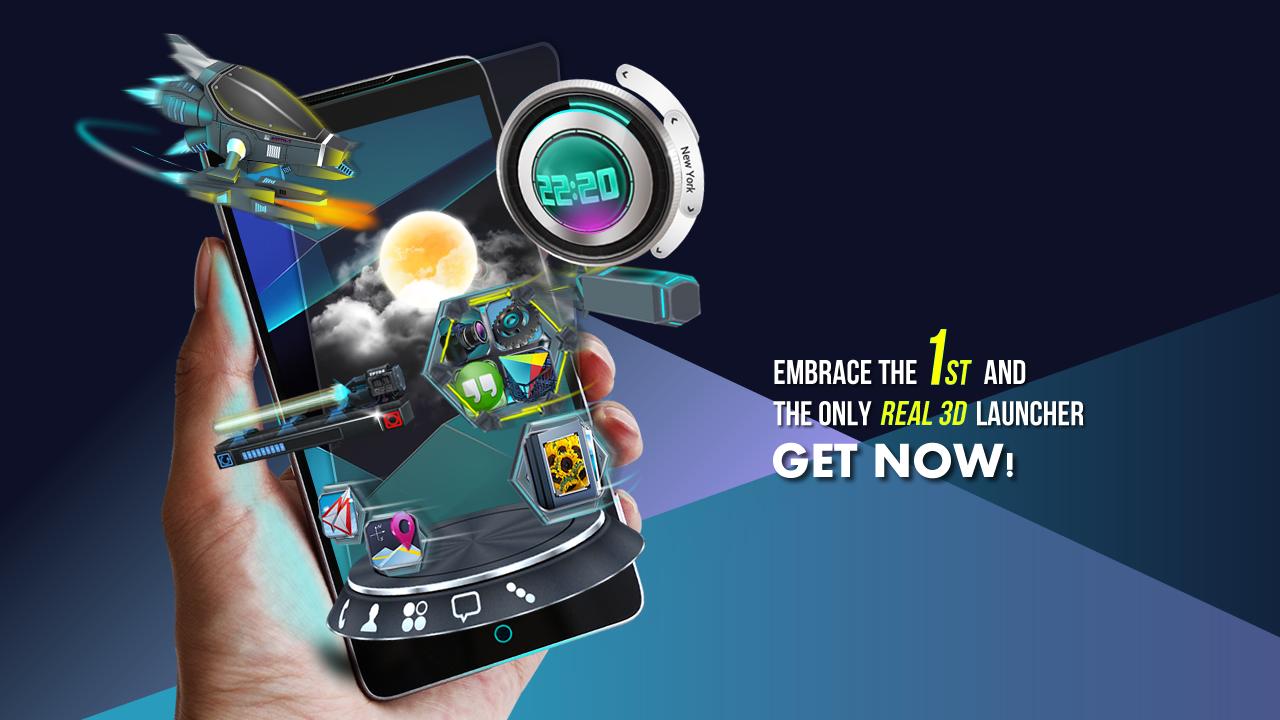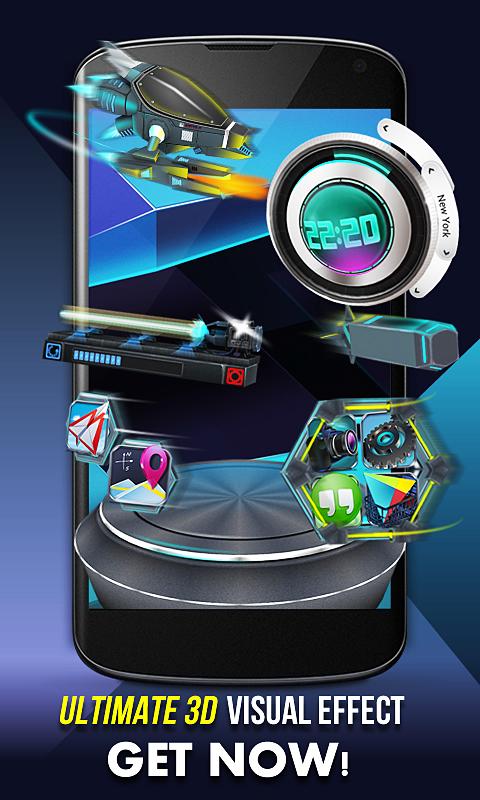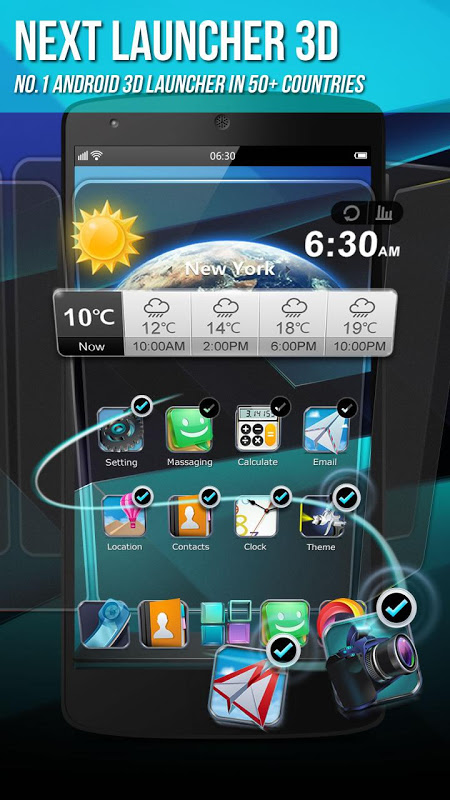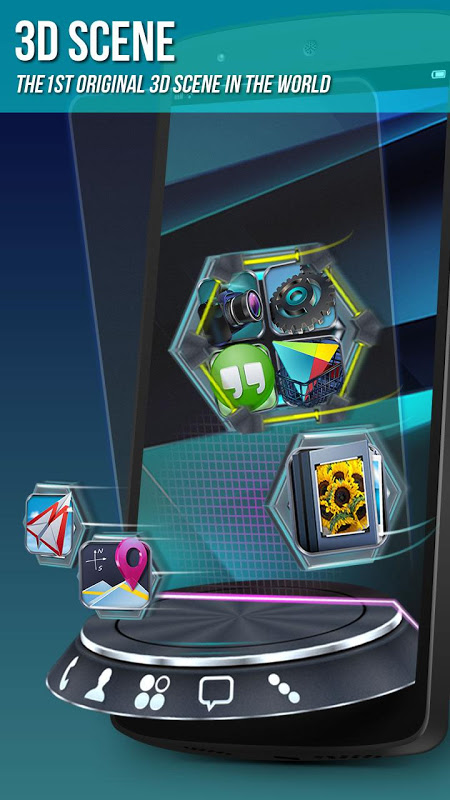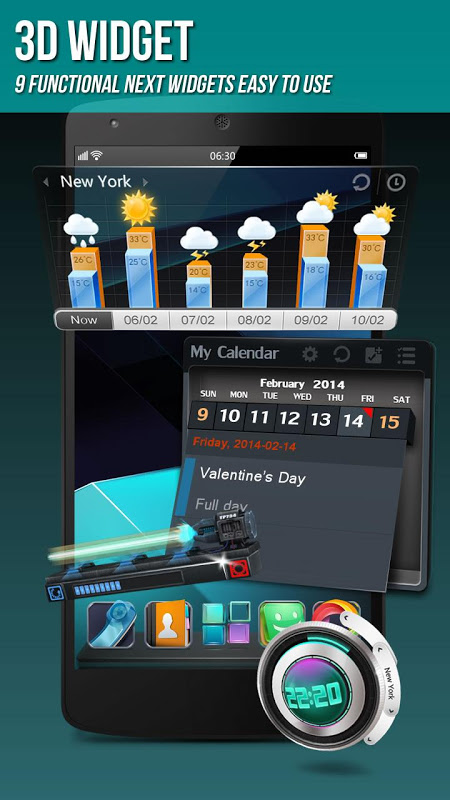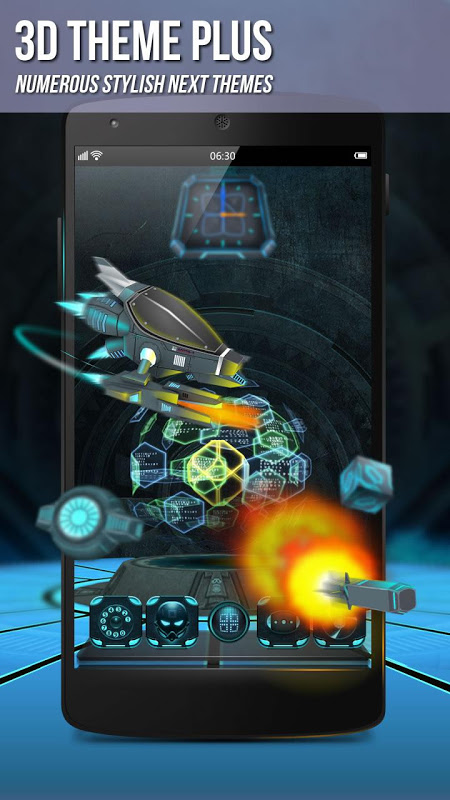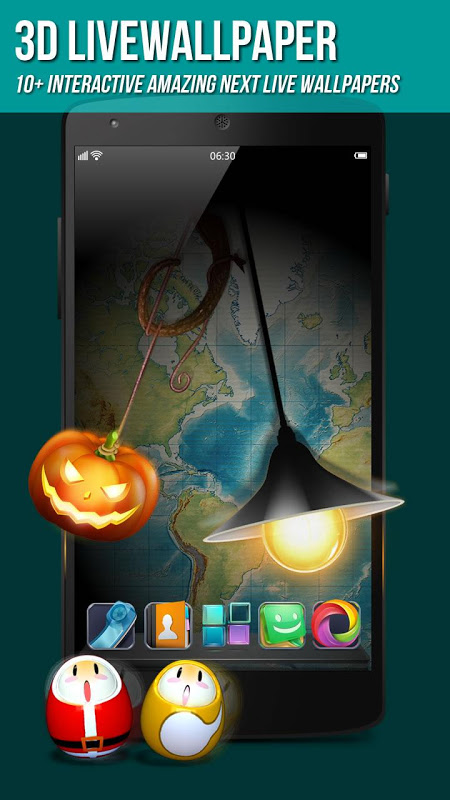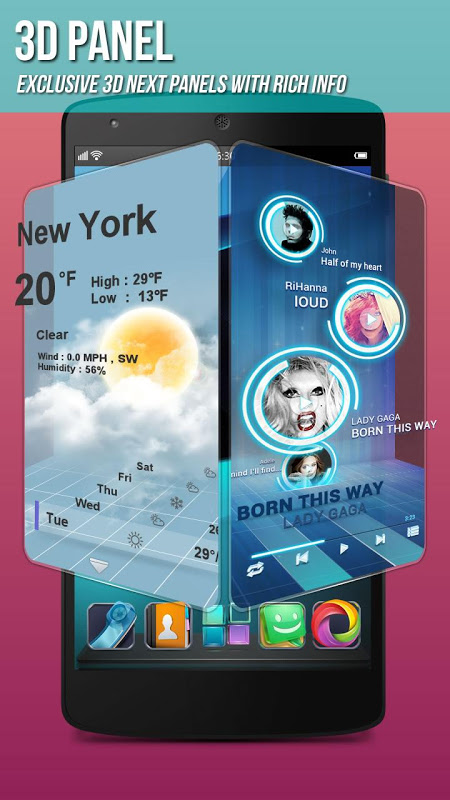 Existe amigo Appvn baixa este launcher de graça e o aptoide so baixa as partes dele Appvn baixa pelo google Depois entra no g play pega o que è pago e compartilha com appvn e pronto dera instalado de graça e as partes dele instala pelo aptoide blz
si saben lo que es 3D es el mejor launcher que hay 👍👍
mi scuso ho appena letto che non puoi accedere al programma xchè non risulta comprato e in effetti è piratato ; ))
x gli italiani bellissima mi aspettavo di più ma bella
instale.1 móvil markt...instalar next y cuando aparece el cartel de descargar apretar 1 móviles y listo t yeva a la spp descarga e instala y listo no licencia
bad app, it is written in mandarin and also if I click the only 1 button that is in the screen it brings me into Google play
اللهم صل على محمد وعلى آل محمد كما صليت على إبراهيم
no me quiere aclarar bien el launcher como ago
اللهم صلي وسلم على نبينا محمد وعلى آله وصحبه أجمعين
كيف يمكنني ان انصبه اخي هل يجب عليا الدفع
set as home launched and when i tried tó get tó home screen a message in chinese or something would pop up i pushed and it would take me back tó aptoide app saying open app? vicious cycle. uninstalled
asuuuu.... aplilasi kaya celek
kok tiba tiba eror di hp oppo f1
bagussss.... sekaliii... saya sangat suka!!!
This is not fucking working!!!!
رررررررررووووووووووعععععهههههه
saben como descargar la de paga??!!!
una caca , no la descarten esta en chino y ni siquiera abre la app , te redireccióna a playstore
Alguien sabe porque me aparecen letras chinas cuando lo abro? Y además no me deja entrar AYUDAAA
50 SOLES (PERÚ) EN PLAY STORE Y GRATIS EN APTOIDE XD