Download Pet Rescue Saga APK Info :
Download Pet Rescue Saga APK For Android, APK File Named com.king.petrescuesaga And APP Developer Company Is King.com . Latest Android APK Vesion Pet Rescue Saga Uploaded In 2017-09-18 Is Pet Rescue Saga 1.127.10 Can Free Download APK Then Install On Android Phone.
Pet Rescue Saga APK Description
Pet Rescue Saga is the new hit puzzle game from the makers of Candy Crush Saga .
Match two or more blocks of the same colour to clear the level and save the pets.
There are hundreds of levels of this great game with amazing features – sizzling rockets, colourful paint pots, exploding bombs and much more to help you pass the levels and get a high score. Moves are limited so plan them carefully.
Your puzzle skills will be tested with hours of block busting fun!
*** Downloaded over 150 million times! - Thanks to all our fans ***
Please note Pet Rescue Saga is completely free to play but some in-game items such as extra moves or lives will require payment.
By downloading this game you are agreeing to our terms of service which can be found at http://about.king.com/consumer-terms/terms
-------------------------------
Pet Rescue Saga Features:
. Eye Catching graphics and colourful gameplay
• Quick to learn, but with hours of fun challenges
• Lovable pets of all varieties, puppies, bunnies, piglets and many more!
• Spectacular boosters and bonus rewards unlocked after many levels
• Diamonds, exploding bombs, locked animal cages and much more
• An exciting leaderboard for your friends and competitors
• Seamless synchronization with the Facebook version
-------------------------------
Already a fan of Pet Rescue Saga? Like us on Facebook or follow us on Twitter for the latest news:
facebook.com/PetRescueSaga
twitter.com/PetRescueSaga
From King, the makers of Candy Crush Saga and Bubble Witch Saga. Play now!
From version Pet Rescue Saga 1.127.10
:
The pets are swinging in this new update. It includes:
- A brand new episode, 'Boogie-Woogie Brook'! With these 15 NEW LEVELS, there are now 1887 levels of fun for you to enjoy :)
- More missions, challenges, and surprises!
Fun fact! Tommy the Turtle was an avid jitterbug dancer when he was young, but had to drop it. If only they would slow down that music...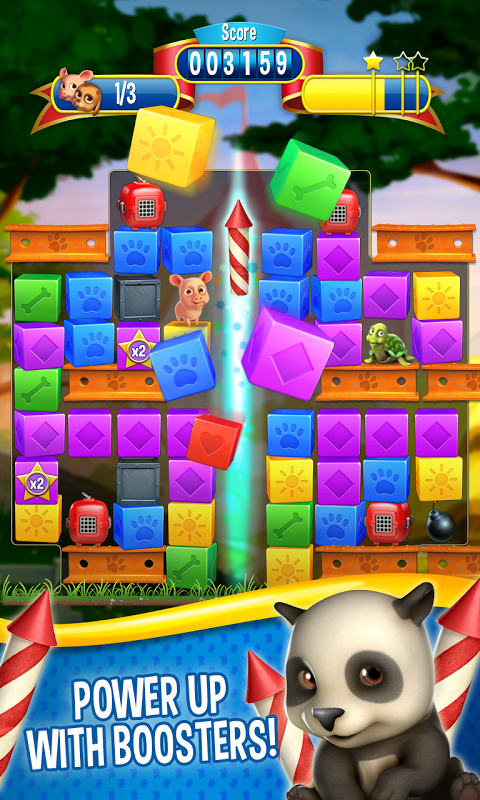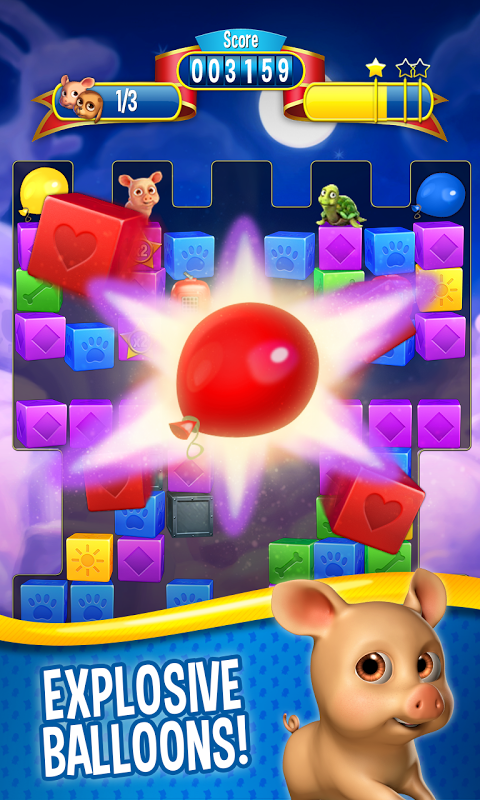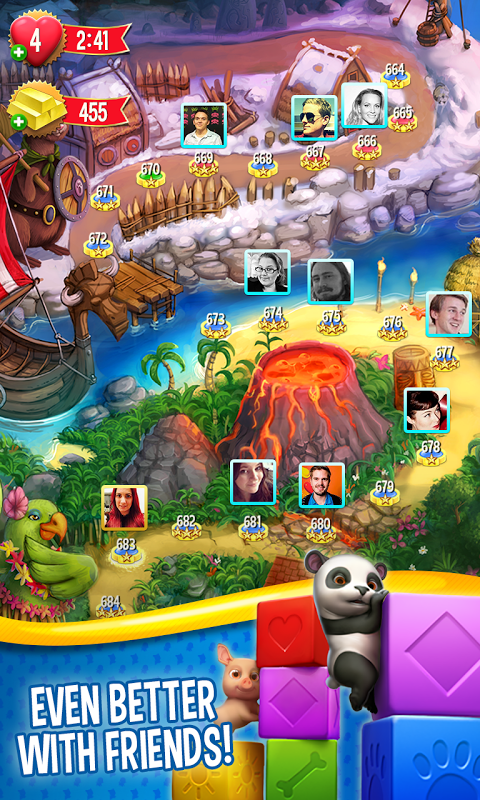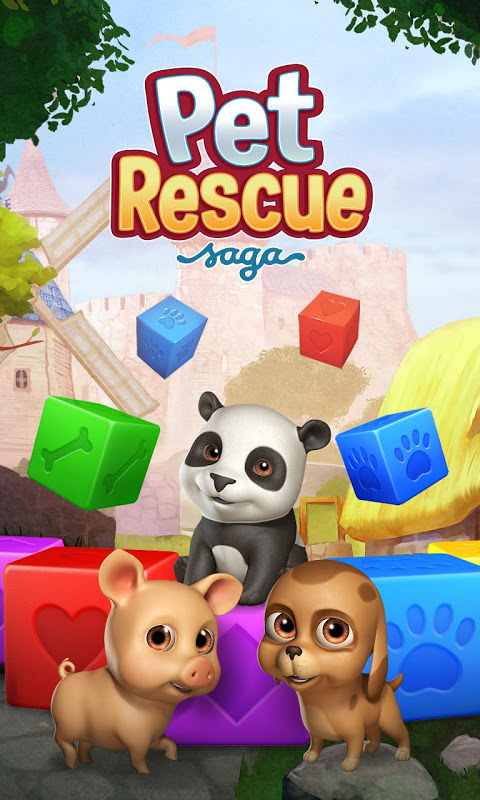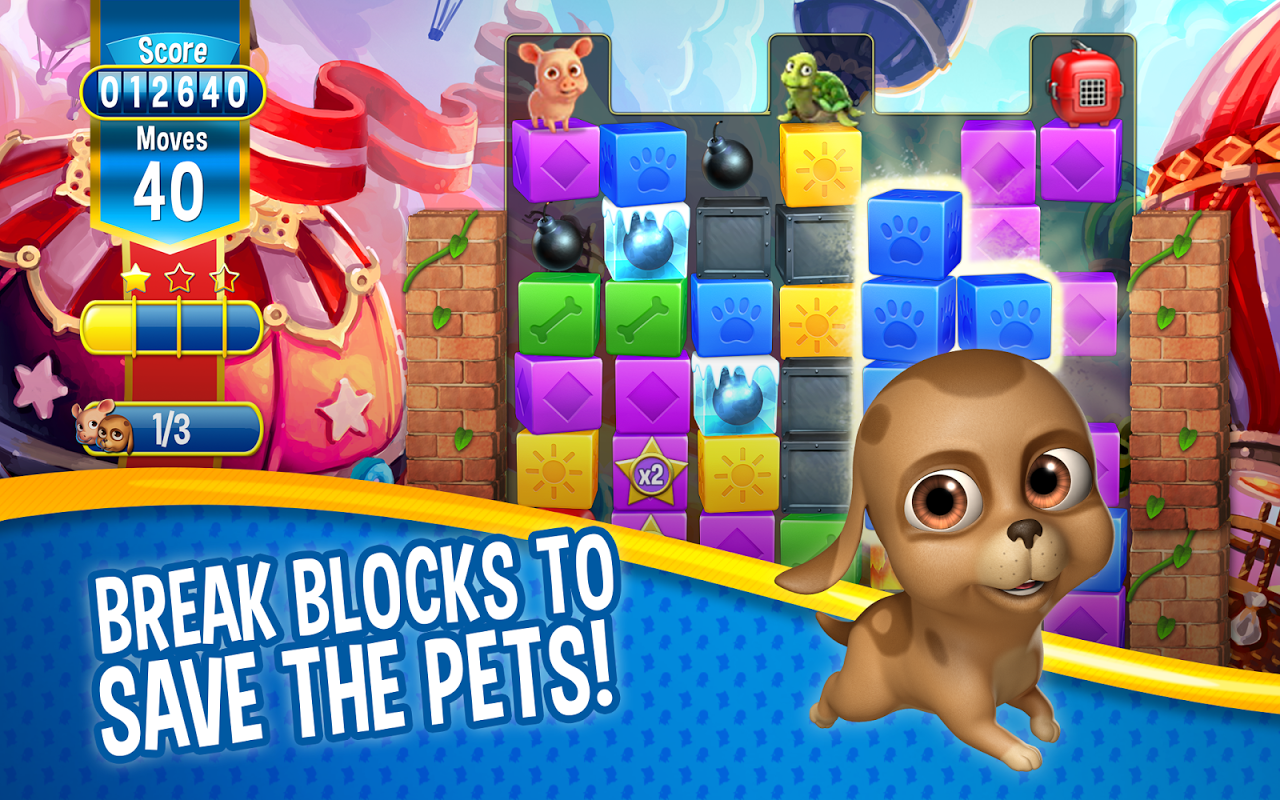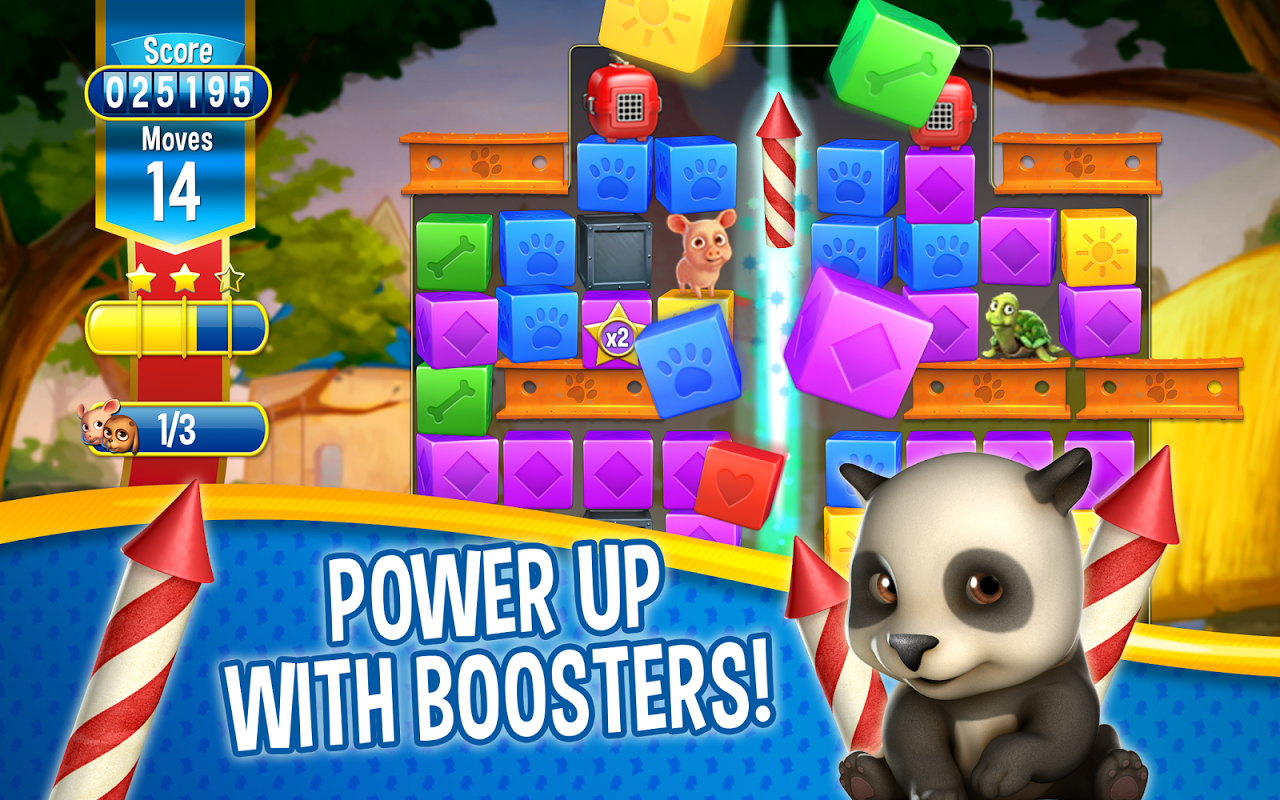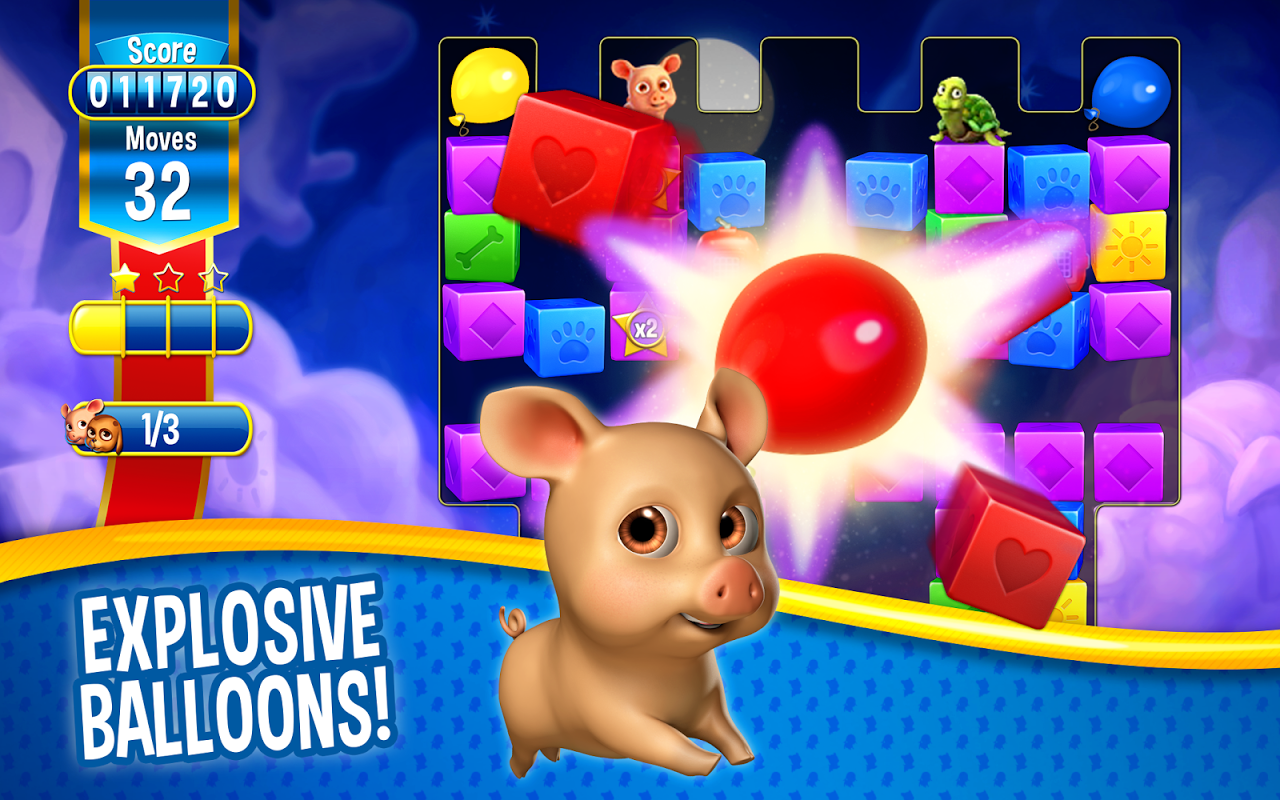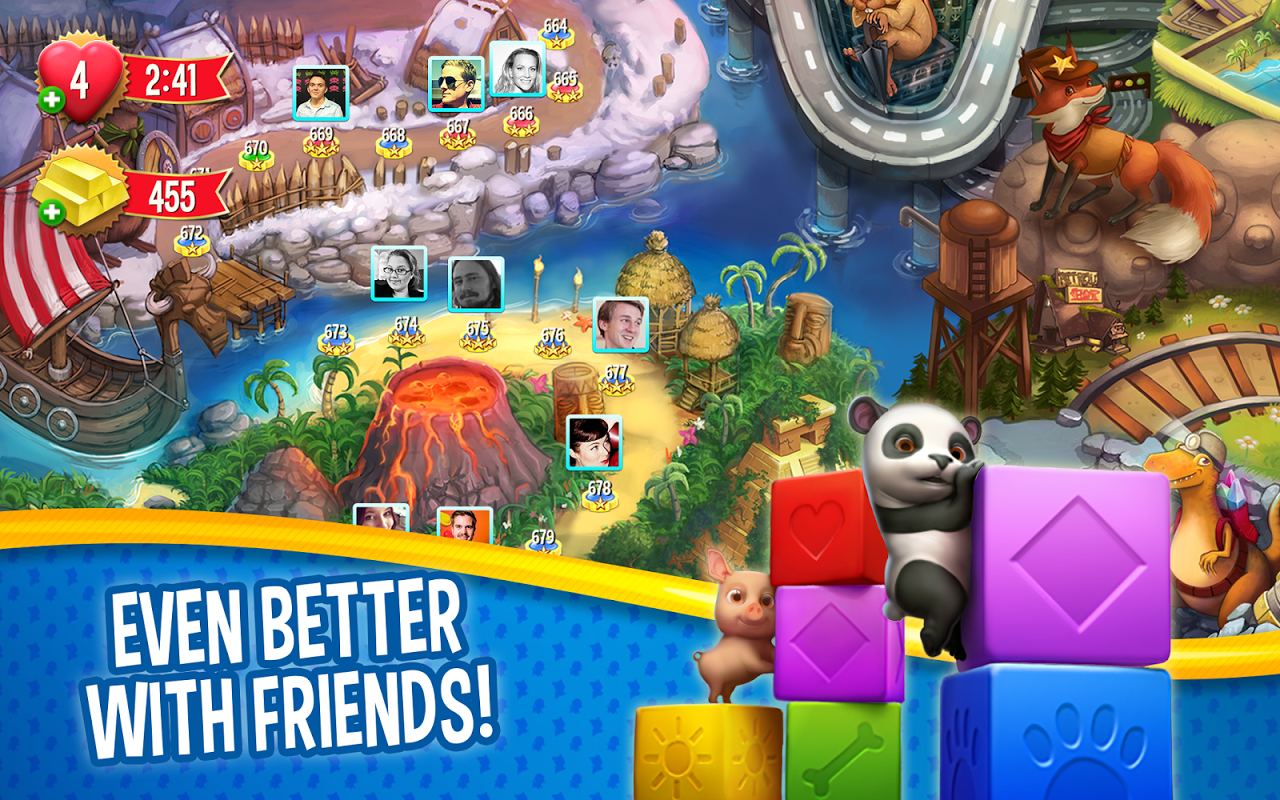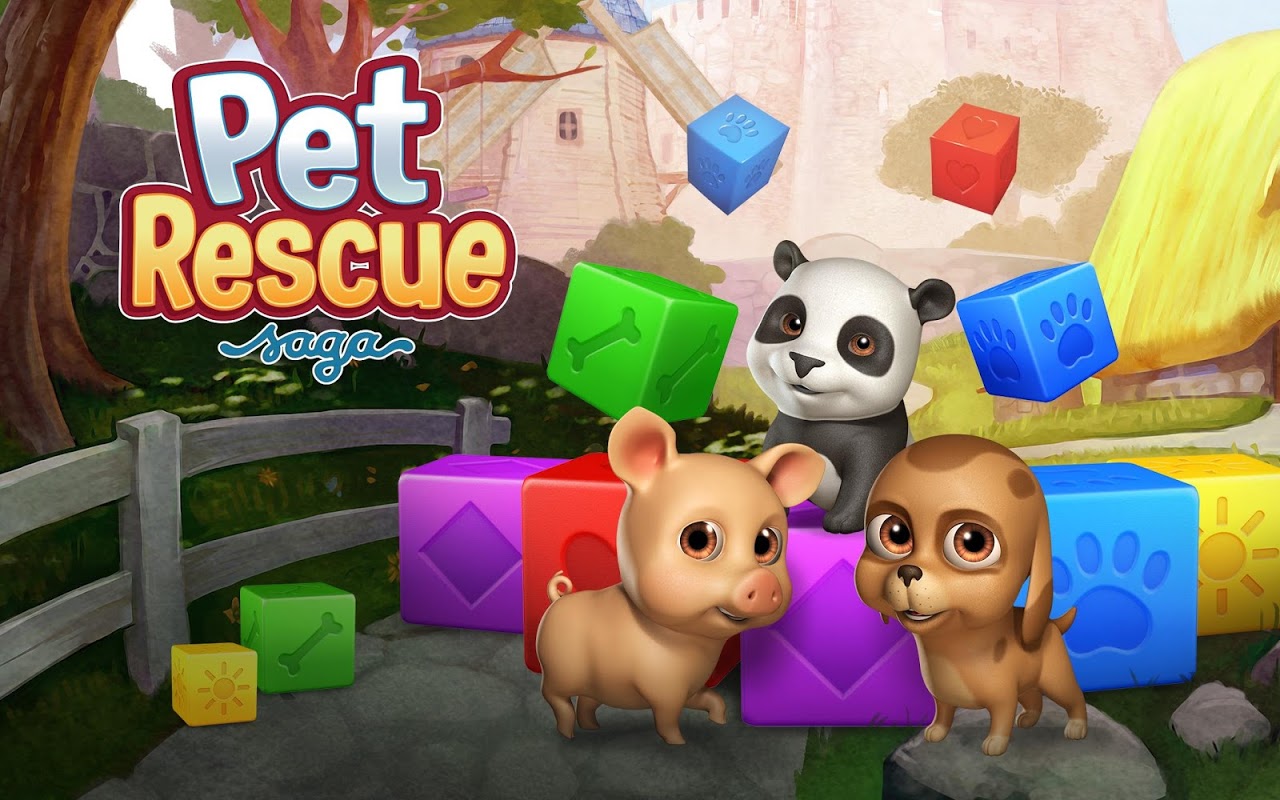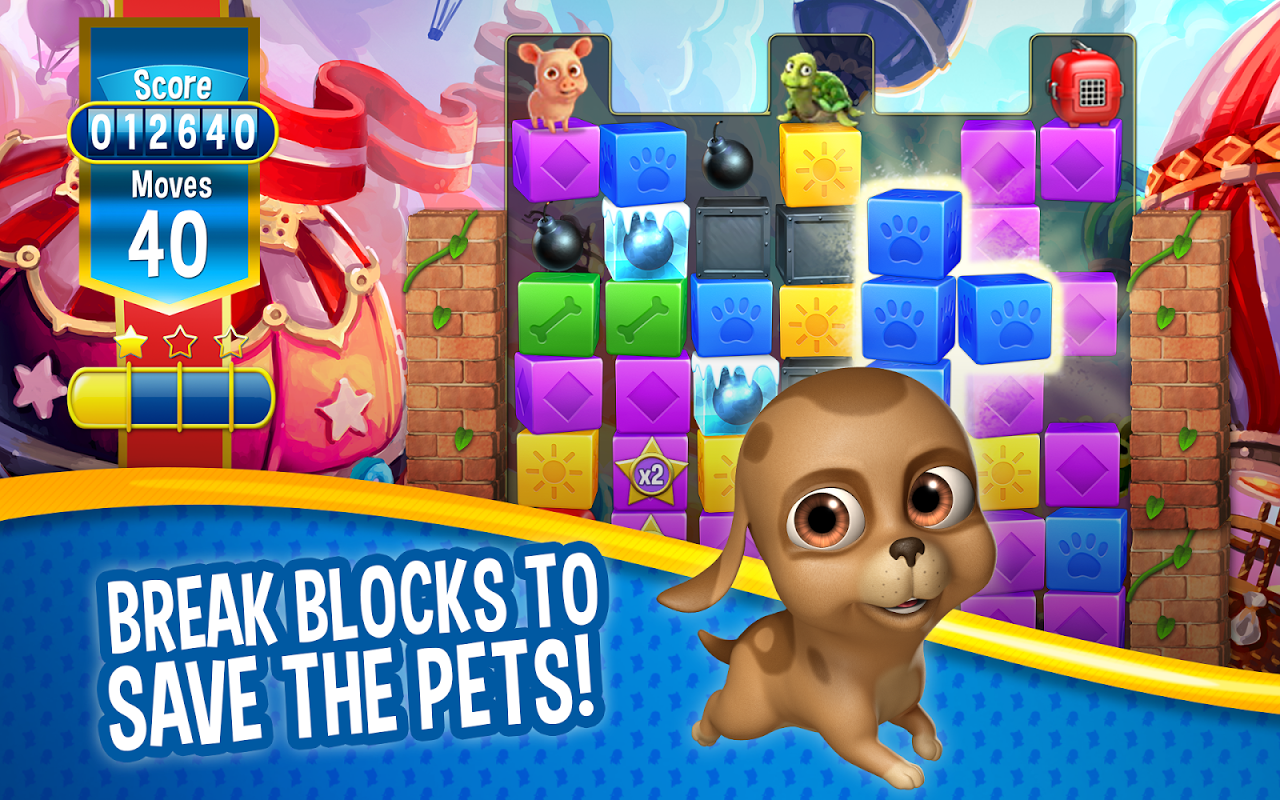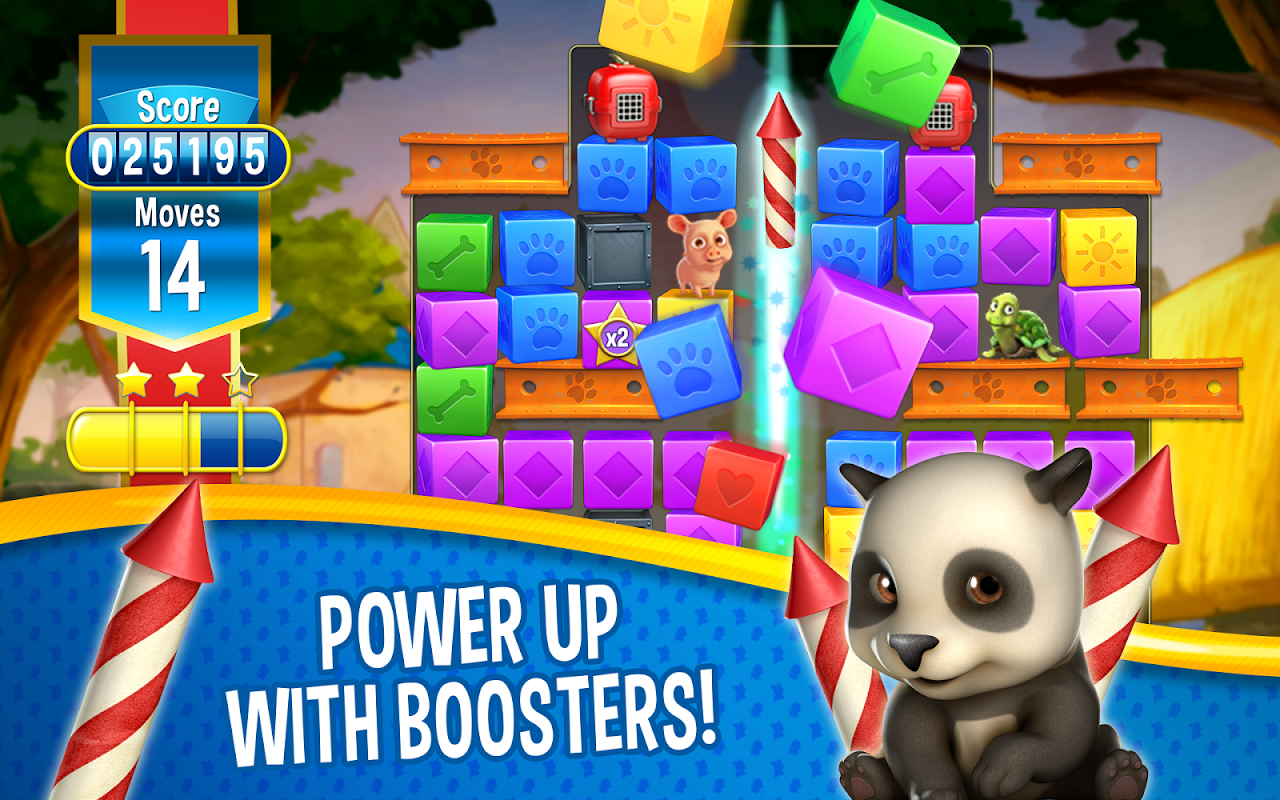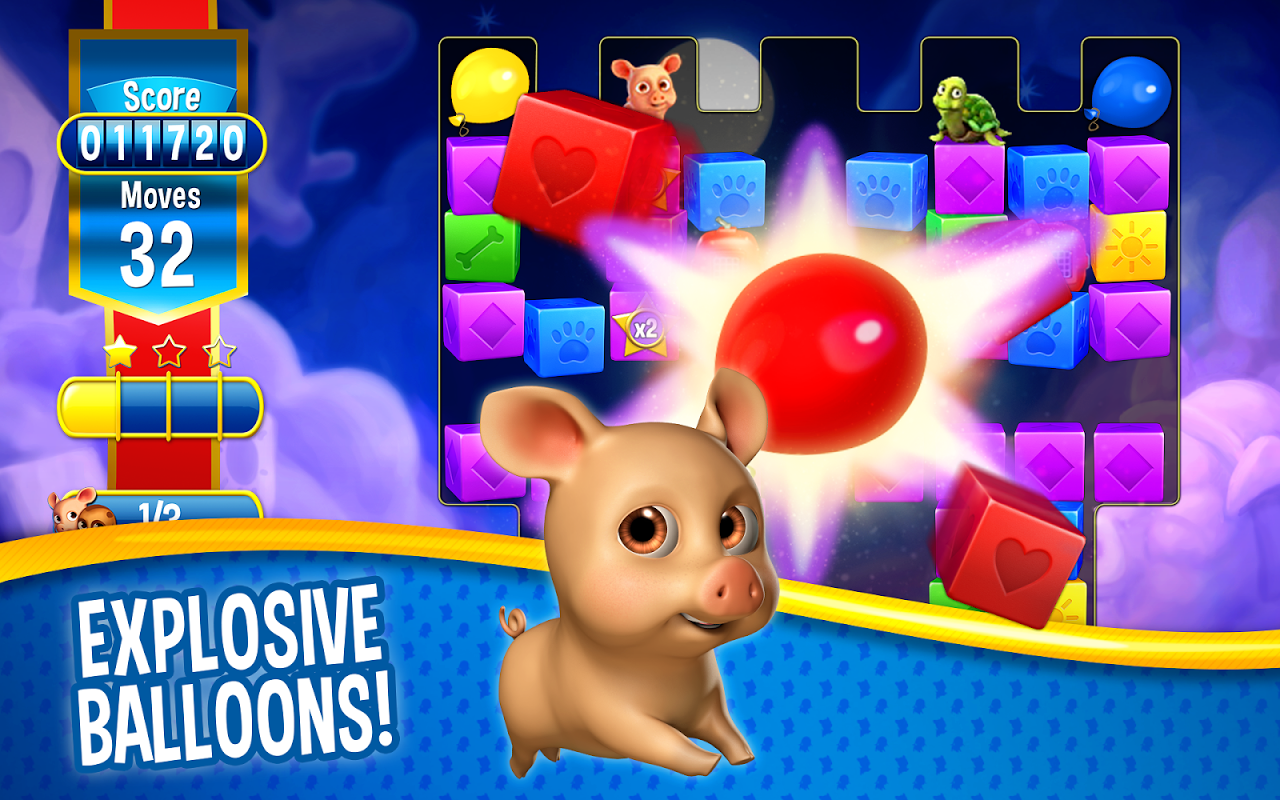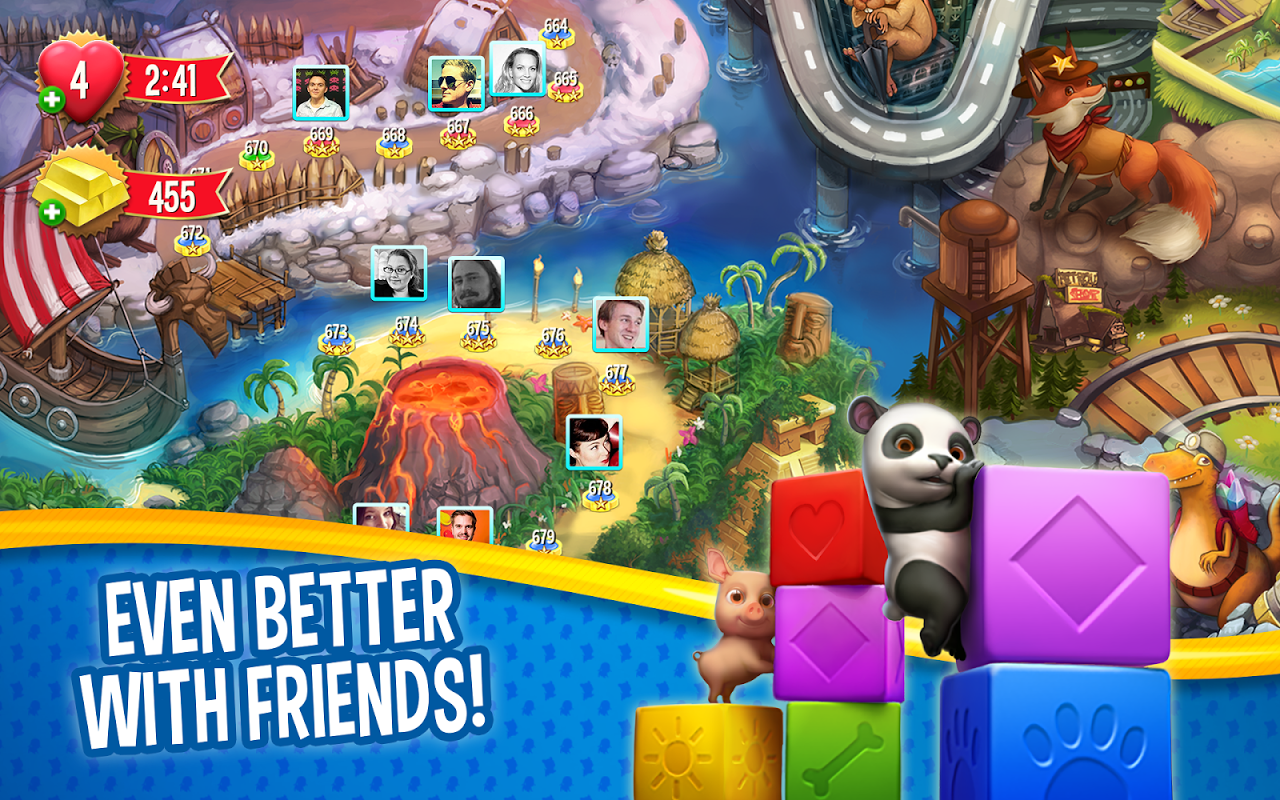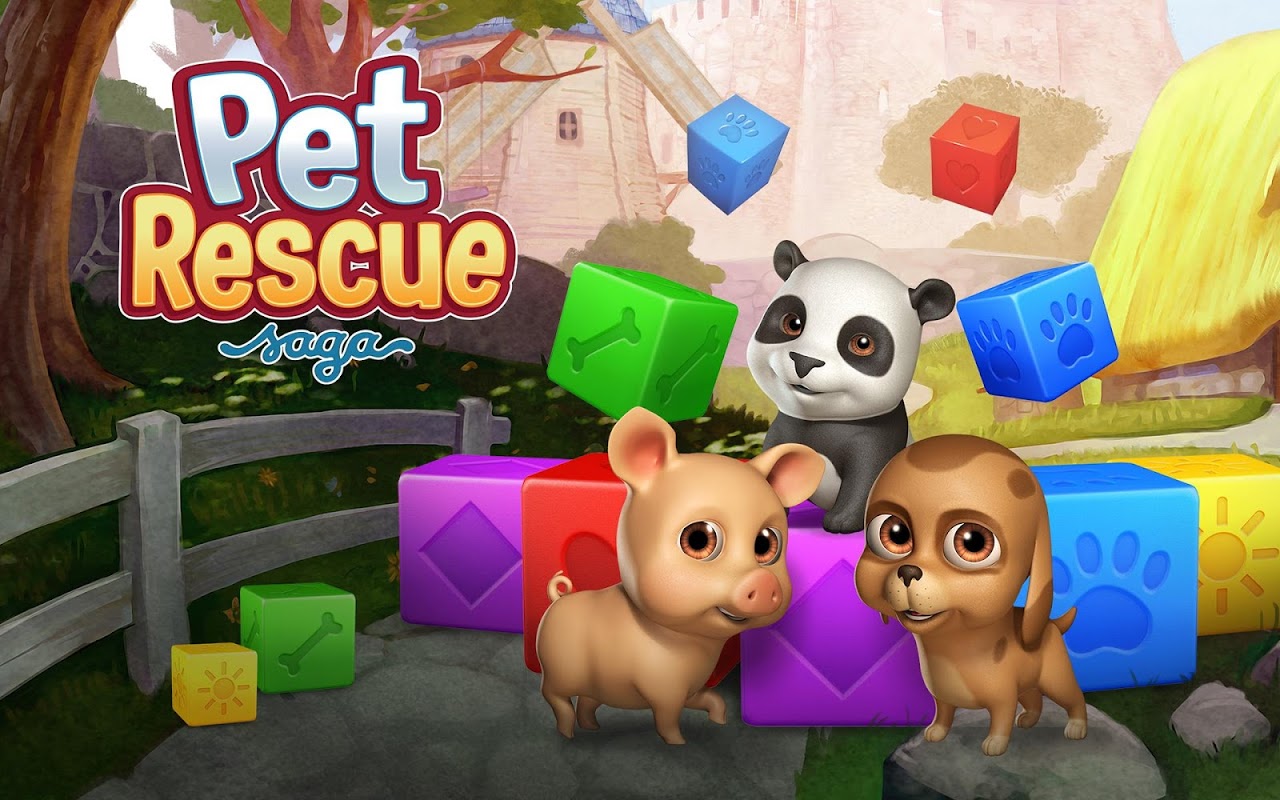 es el mejor juego del mundo para mi cada ves me encanta mas descubro cosas maravillosas
mise a jour impossible pffff
mo zica mano💀💀💀💀💀👿👿👿👿👹👹👹👹👺👺👺👺💙💙💙💋💋💋❤❤❤👀👀👀👽👽💚💚💜💜💗💝💝💝💞💞💞💟💟💟💕💕💖💖👍👍👍👍👌👌✌✌✌👏👏👏👏👋👋👋👐👐👐
es muy divertido y genial 😝😝😝 y también es muy bueno papa pesar saga...!!!
me gusta mucho es muy divertido 😝😝😝 es uno de los mejores juegos de king, y también es muy bueno papa pesar saga...!!!
this is the best game ever
esta padre el juego pero se tarda mucho en abrir
love this Game is the best Game ever
Uuuf uuuf muy bueno el juego
si t'aime attendre 24h00 à chaque missions mystères pour débloqué un niveau. le jeu est bien mais ce truc gâche tout
esta padre la aplicación pero tarda muchos días para abrir las vias
tu as raison mon j'adore ce jeux
de la merde pareil que candy un ne vaut pas l'autre
does not mean you have to curse because there could be a glitch in the sitam
j'adore ce jeux les gens qui n'aime pas ils ont pas de goût
this shit is not updating it made me lost my 734 rockets and my 200 balloons trying to get this game update
le téléchargement ne se fait pas et je n'arrive pas à réinstaller le jeu. Bouh!
la dernière mise à jour ne se telecharge pas . idem pour farm heroes
niveau 971 un peu chiant mais jeu top
de la merde quand tu perds dans un tu perd dans les autres
super j'étais au niveau 389 je suis maintenant au niveau 491 tellement que c'est facile
t'étais pas bloqué niveau 224