Download PlayerPro Music Player APK Info :
Download PlayerPro Music Player APK For Android, APK File Named com.tbig.playerpro And APP Developer Company Is BlastOn LLC . Latest Android APK Vesion PlayerPro Music Player Uploaded In 2017-07-22 Is PlayerPro Music Player 4.3 Can Free Download APK Then Install On Android Phone.
PlayerPro Music Player APK Description
This application is an advanced music and video player for Android devices.
PlayerPro features a beautiful, fast and intuitive interface, alongside powerful audio configuration options. In addition, there is a choice of several FREE plugins to complement it: Skins, DSP Pack, Widget Pack ...
Note: the Pro version is standalone. Please uninstall the trial version after purchase.
Key features:
" Browse and play your music by albums, artists, composers, genres, songs, playlists, folders, and album artists.
" Video browserplayer.
" Liven up your music library with album artwork, artistcomposer pictures, and genre illustrations that you can select from a variety of sources: ID3 tags (embedded artwork), SD card folders, Gallery app, and Internet.
" Change the user interface of the Player by installing one of the many available SKINS.
" Customize the layout, choosing between GRID or LIST views.
" Viewedit the LYRICS embedded in the ID3 tags of your music files.
" Single and group TAG EDITING: title, album, artist, album artist, composer, track, year, genre, lyrics, comment.
" Default mixable AUDIO EFFECTS: 5 band graphic EQUALIZER with 15 default presets, STEREO WIDENING effect, REVERB effects (large hall, medium hall, plate, small room, medium room, large room), BASS BOOST effect, volume control.
" FREE additional professional DSP PLUGIN: HIGH-RES audio (up to 32-bit, 384kHz), 10 band graphic EQUALIZER with 20 default presets, PRE-AMP control, BASS BOOST control, STEREO WIDENING control, left-right volume control, optional mono output. GAPLESS playback. AutoManual CROSSFADE. REPLAY GAIN. Audio Limiter. Go to Settings > Audio and select "Download DSP pack" option to install the free plugin.
" Music stats and SMART PLAYLISTS: Recently added, Top rated, Most played, Recently played, Least played. Build additional custom playlists using the smart playlist editor and the many different criteria it offers: album, artist, genre, title, playskip count, last playedadded, rating, is a podcast, duration, year, file path etc. All smart playlists are AUTO-UPDATED.
" Import and export music history and ratings from your favorite desktop music player.
" Music folder selection.
" Choice of 2 LOCK SCREEN widgets with many customization options: unlock slider, sound toggler, skip tracks using volume buttons, swipe gestures, background selection, controls selection, time display, skin selection ...
" Choice of 5 different home screen WIDGETS (4x1, 2x2, 3x3, 4x4, 4x2). All widgets are customizable and skinnable: 6 different SKINS available, option to display artist picture instead of album artwork, option to display ratings, shufflerepeat controls etc.
" NOTIFICATION STATUS support: display album artwork, title, album and artist, playpause, skip forward and stop CONTROLS (ICS only) in notification status.
" Supports most popular SCROBBLERS.
" SLEEP TIMER with fade out.
" SHARE text notifications, albumartist artwork on your favorite social networks.
" HEADSET support. Customize long press and doubletriple press actions.
" Library wide SEARCH. VOICE search support. GOOGLE NOW voice commands.
" SWIPE gestures: swipe album art to skip songs, double tap or long press to pauseresume playback.
" SHAKE IT feature: give your phone a shake to play nextprevious song (e.g.: shake top to bottom or bottom to top to play nextprevious song).
... and many other features to discover!
From version PlayerPro Music Player 4.3
:
22/07:
- Various bug, performance and stability fixes
- Updated translations
25/06:
- Added an option to select the Reverb effects gain level
- Added support for QuickLyric
- Fixed a bug causing the DSP Pack to fail on x86 phones
- Various bug and stability fixes
- Updated translations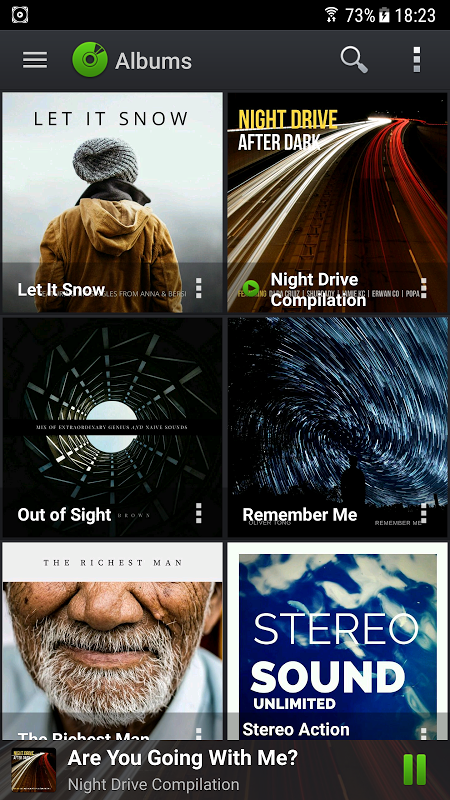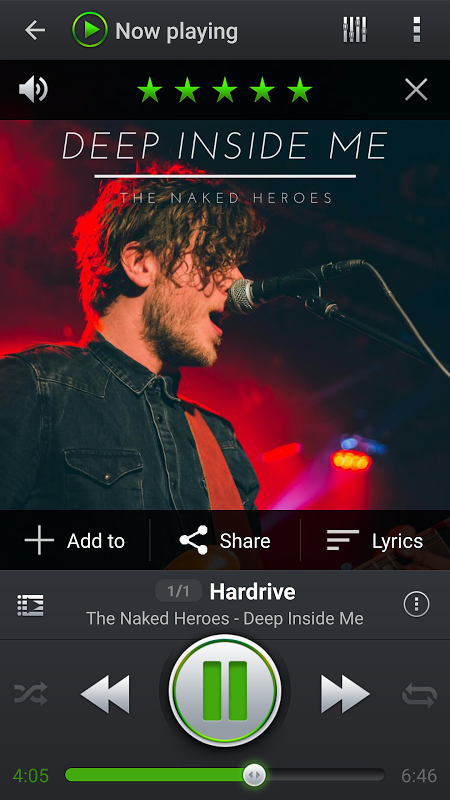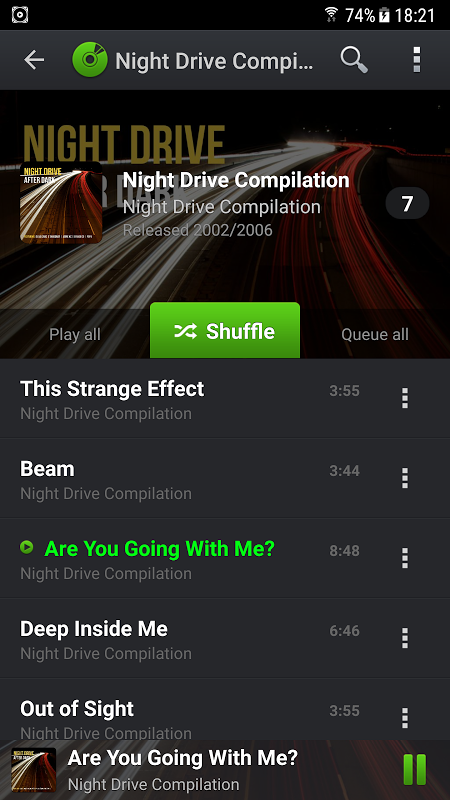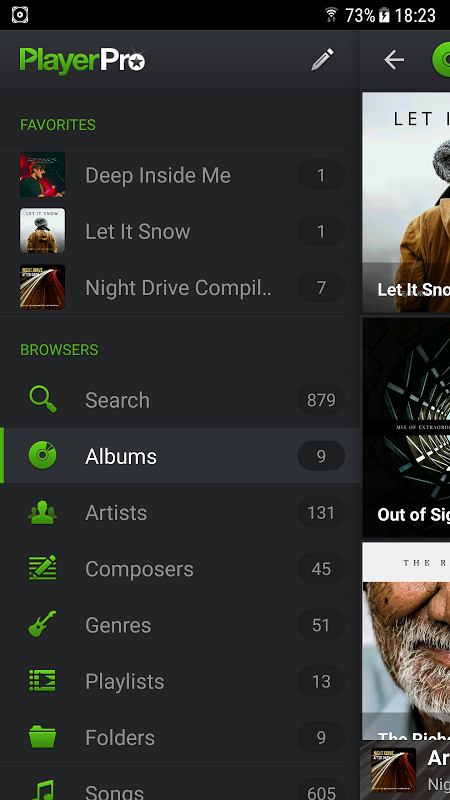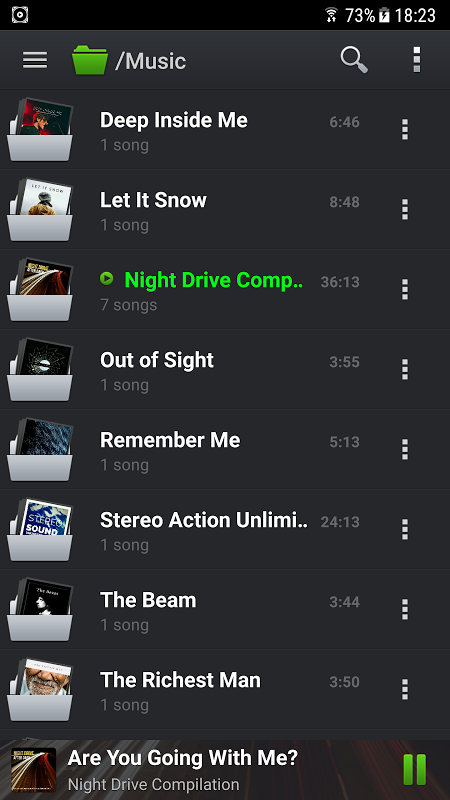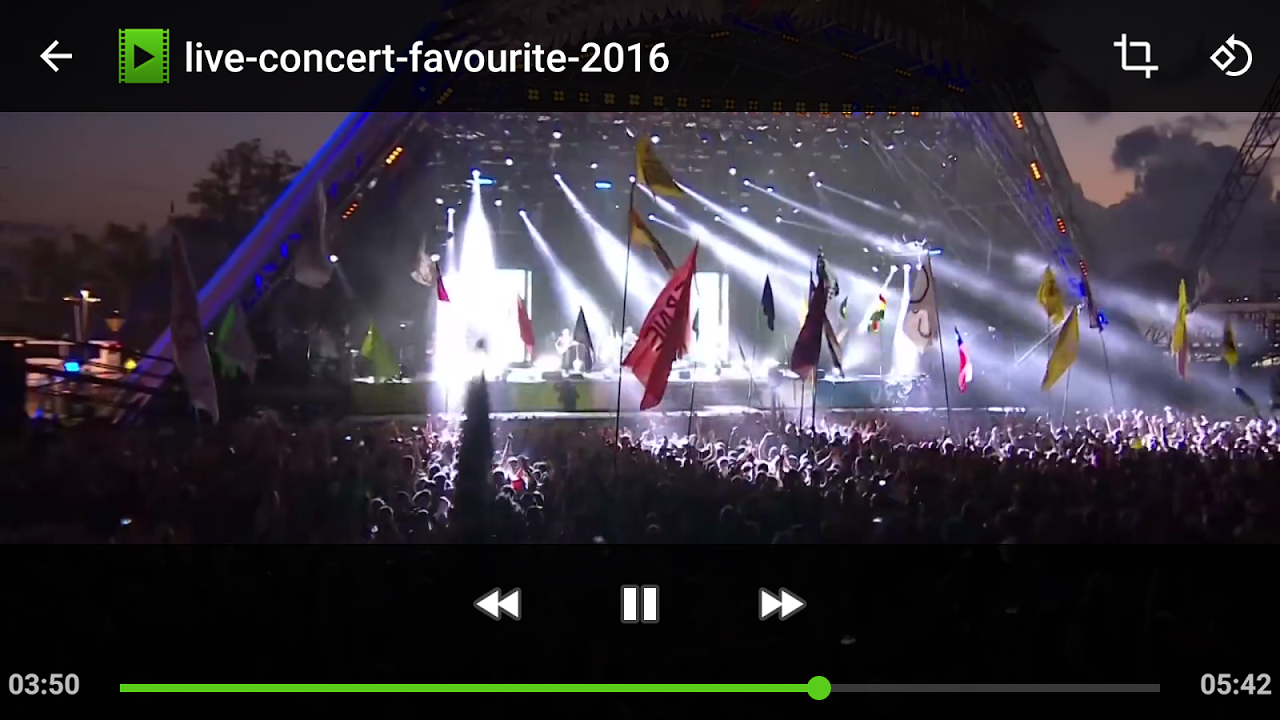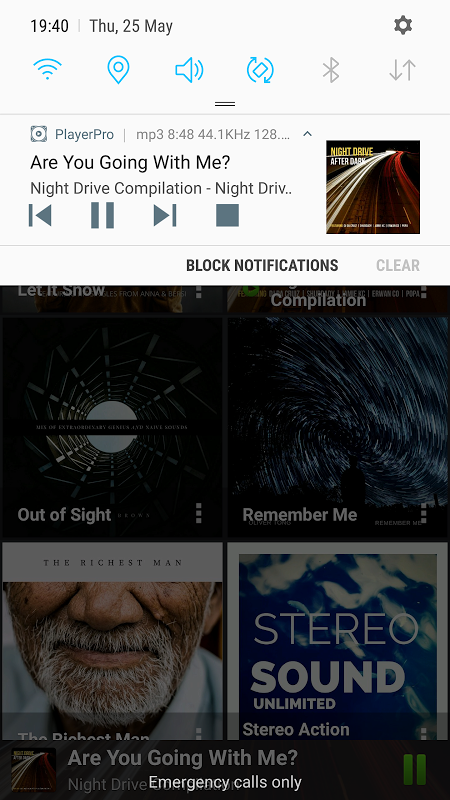 this app is missing from search results! I have to subscribe to mark8 store to view and download. ugh...
great app but they should let 5 band equalizer have cross fade so far it's paid version, not only 10 band. The 10 band equalizer is not good at all
Excelente sin objeciones como reproductor de música, como reproductor de vídeos me quedo con reproductor MX, de hecho me quedé con los dos configurados de manera específica
Excelente aplicacion, se la recomiendo a todos. Busque montones de reproductores xq el de android es un asco y todos eran incluso peores, pero este definitivamente es el mejor que existe se puede cambiar el nombre, el album y hasta la caratula y personalizar el reproductor es demasiado bueno merece las 5 estrellas.
Hello thanks for Software best Would Thinks
es buena, sin embargo, al instalarla se produce un efecto de transparencia que impide instalar apps de fuentes desconocidas.
Perfeito ,obrigado aptoide !!!!!!
el mejor regalo 🎁 5 estrellas
Fantastic app. Works brilliantly. Thanks for download.
muito bom n tive problemas com licença e n parou de funcionar nao tive erro algum
this is a very awesone app, the only thing i dislike is that it makes a playlist out of your search results, if it would just play the rest of my songs after playing the one i was looking for, that be great!
se la recomiendo el mejor reproductor
بدون اغراق میشه گفت بهترین پلیر انرویدی هستش
muito bom, uso ele a bastante tempo
No soy el único ayer todavía me funcionaba bien :'v
Porque cuando busco las caratulas dice 0
verdade viu. adoro esse app
proooooooooo se las recomiendo
Is the best app for music!!!!!
من أروع التطبيقات ويستحق الخمس نجوم
Impossible à installer... :-(
Ich kann die App nicht herunter laden. Verbindungsfehler. I can't Download this APP, there is a connection error.
اللهم صل على محمد وآل محمد
melhor app pra música que conheço. baixando o pack de configurações e sabendo usar fica mais top ainda
Like it.. But sometimes when music are playing, it stop by itself and sometimes it restart the song.. :(
Tocador com vários recursos maravilhosos! Uso há uns 3 anos e não consigo me adaptar a outro. Como tenho patch fica ainda mais interessante.
Full featured app that makes the very best of your music experience.
excelente ahora si se puede editar estando la música en la tarjeta sd externa