Download Evony: The King's Return APK Info :
Download Evony: The King's Return APK For Android, APK File Named com.topgamesinc.evony And APP Developer Company Is TOP GAMES INC. . Latest Android APK Vesion Evony: The King's Return Uploaded In 2017-09-27 Is Evony: The King's Return 1.8.0 Can Free Download APK Then Install On Android Phone.
Evony: The King's Return APK Description
Join now with your friends in the greatest RTS game of all time now on mobile devices, Evony: The King's Return! Build your cities, train your troops, expand your empire and conquer the City of Thrones to become the King!
AN EXCEPTIONALLY RICH AND AMAZING SET OF FEATURES
- Choose from 5 unique cultures to customize your game's architectural style: American, Chinese, European, Korean and Japan!
- YOU ARE THE DIPLOMAT! Join a strong Alliance where you can make friends, communicate in real-time via voice and text with auto-translations so you can improve strategies and win epic battles.
- YOU ARE THE WARLORD! With over four types of troops to select and train from ground-pounding infantry to massive siege engines; fight against your enemies and see the battles happen all around you in real-time on the stunningly animated World Map.
- YOU ARE THE GOVERNOR! Administrate your cities in your Empire and use your leadership skills in managing resources and research improvements to gain strategic advantages.
- YOU ARE THE MONARCH! Recruit famous Generals of history to help with battles and city development. See them battle across the world of Evony in real-time, capture enemy generals and use them against their own leaders!
Do you have what it takes to rule your empire and claim the throne? Come join us in the highly anticipated and interactive RTS game, Evony: The King's Return!
NOTICE: Evony: The King's Return is a completely free-to-play game, however there are some game items that can also be purchased for real money. If you don't want to use this feature, please disable in-app purchases in your device's settings. Also under our Terms of Service and Privacy Policy, you must be at least 13 years of age to play or download Evony: The King's Return.
From version Evony: The King's Return 1.8.0
:
-The Moon Festival and Double Ninth Festival Events Are Here!
-Introduced the Cultivate x10 function so that players can cultivate their Generals faster.
-Added 4 more types of Daily Quests: Boss Monster, Relic, City PvP and Labor.
-Introduced Truce Agreement Informant.
-Nemerous bug fixes and improvements.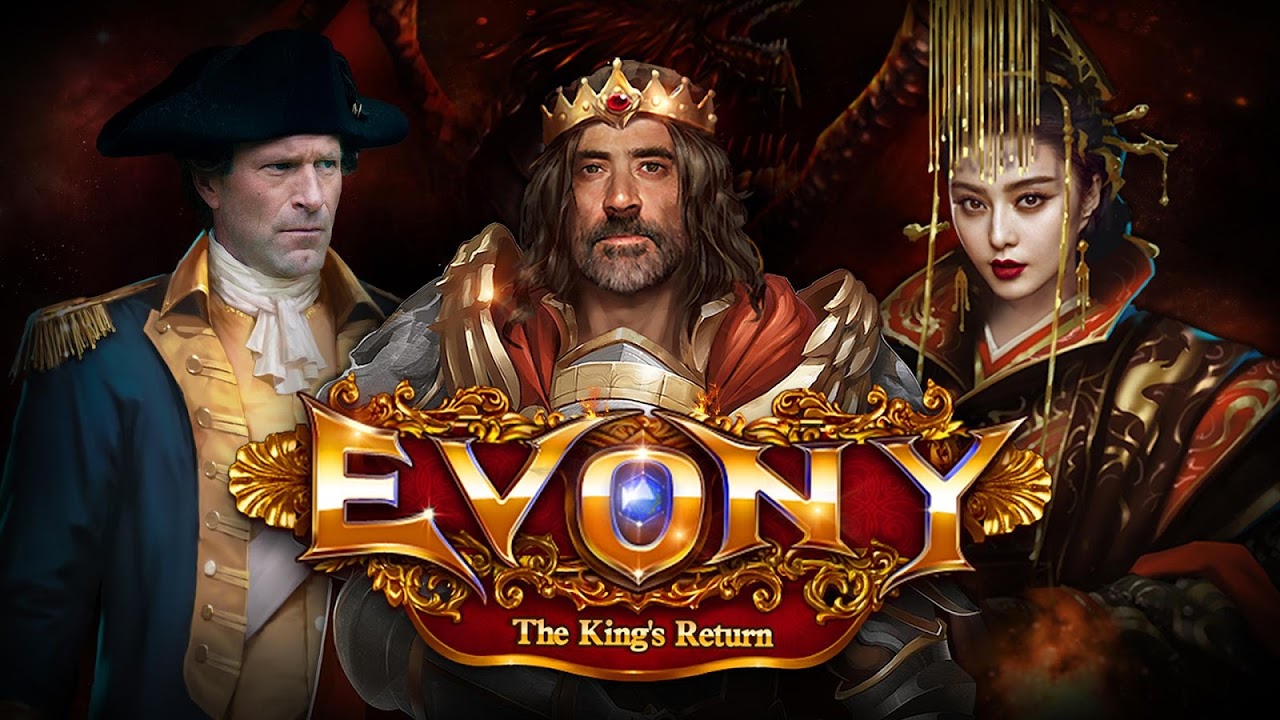 Why it is update not in aptoid