Download LINE: Free Calls & Messages APK Info :
Download LINE: Free Calls & Messages APK For Android, APK File Named jp.naver.line.android And APP Developer Company Is LINE Corporation . Latest Android APK Vesion LINE: Free Calls & Messages Uploaded In 2017-09-21 Is LINE: Free Calls & Messages 7.13.0 Can Free Download APK Then Install On Android Phone.
LINE: Free Calls & Messages APK Description
LINE reshapes communication around the globe, bringing you closer to your family, friends, and loved ones—for free. With voice and video calls, messages, and a limitless variety of exciting stickers, you'll be able to express yourself in ways that you've never thought possible. With over 600 million users worldwide, LINE's constantly expanding platform will continue to provide exciting new experiences and convenience.
▷ LINE's New Features
- Make Group Calls with 200 People
Try our group call feature with members in chats.
- Keep Your Things Close with Keep
Store messages, photos, and videos in Keep and share them easily with friends.
▷ LINE's Main Features
- Free voice and video calls: Use your PC or smartphone to keep in touch with friends and family both at home and abroad, or hold a business meeting on the go!
- Instant messaging anywhere: Conversation is just a tap away. Spice it up with LINE's exciting collection of stickers or send pictures, videos, and even GPS coordinates to let your friends know what you're up to.
- A full-featured social networking service: Post your day-to-day activities to your Timeline or comment on your friends' posts.
- Group chats: Share important information with your co-workers or talk about mutual interests with your closest friends.
- Find new expressions in the Sticker Shop: The world's largest collection of stickers features famous and unique characters from around the world to let you express yourself just the way you want to.
- Stay informed with LINE official accounts: Connect directly with your favorite celebrities and companies by friending their official accounts.
- Get connected to new apps: LINE provides a gateway to entertainment and lifestyle apps that will keep you entertained and bring new convenience to your life.
- Make international calls with LINE Out: Make international calls to mobile phones and landlines at competitively low rates. You can even call friends who aren't LINE users (available in certain countries only).
We recommend that you use LINE with Android OS versions 4.0.3 and above.
For more information about LINE, check out our official website.
http://line.me/en/
From version LINE: Free Calls & Messages 7.13.0
:
・Chat history can be backed up with Google Drive.
・Use videos saved on your device as your LINE profile icon.
・Chats can be pinned to the top of the Chats screen.
・You can now select the background color and use text animations in Timeline posts.
・Share photos and videos from other apps directly to chats.
・Chats that mention you are placed at the top of the Chats screen when sorting by unread messages.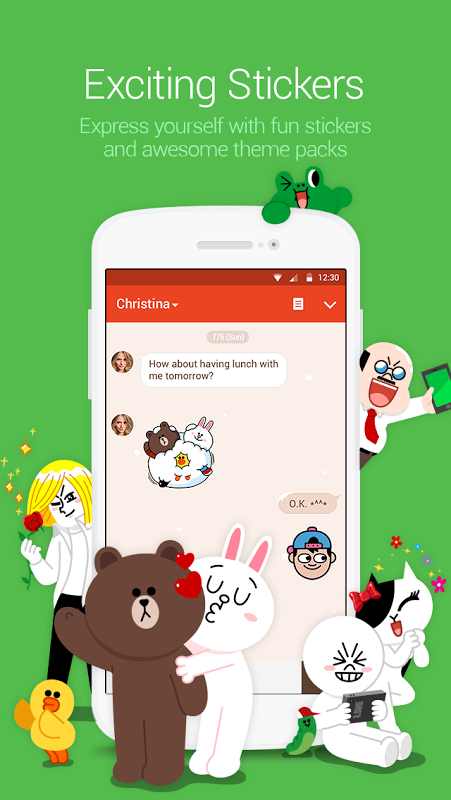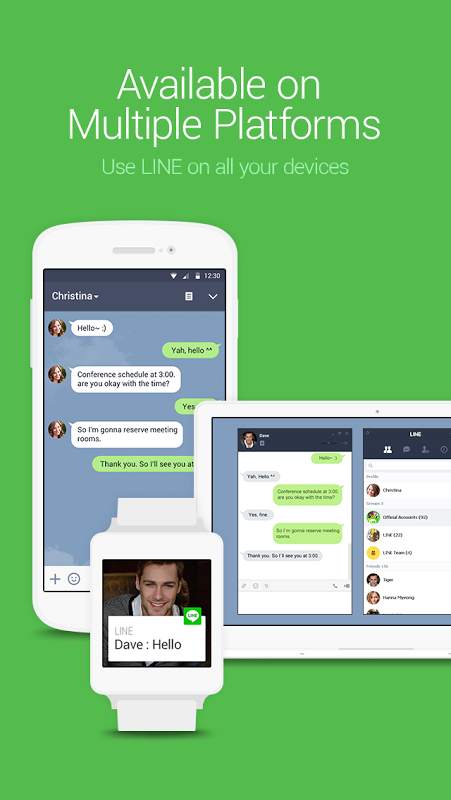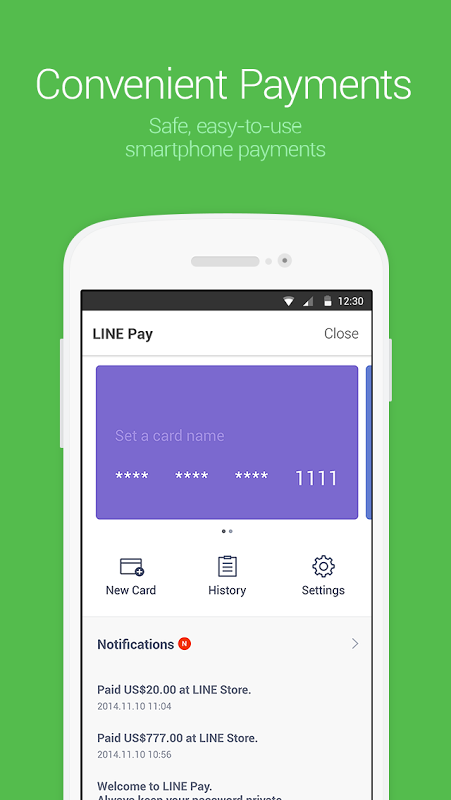 ses surtout long au niveau d installation sa dure 30minute mais il et bien j ai tester à HEC m'a cousine et vue qu' on veut se n'parler j espère que sa va bien marché je vous reconfirmerais
Ezzzzz...... uhhhhhh.. :v
بعدني ما مجربته ان شاء الله يكون منيح
اول 5 طلبات صداقه تنرسل الي الهم اجهزة تاب5 ويتم التسليم في اي دوله كنت يوصل الك تاب 5 مع حًــму ℓσνєـبًيِ😘
cokkk gk isok di download kopler ancene dev e
ما اعرف شلون استخدمه ..يعني يصير بيه كروبات لو لا مم غير ارقام الهاتف
bello peccato che è in inglese
o shut up. It is super great shut your fucking shit up
enk banget bisa menelpon grstis
Semoga teman saya punya Line Amin...
don't get it, it installs a thousand or so images on your device that takes up storage
como consigo point si no hay promociones de juego para conseguir los points 😣
Sakeshu = sedikit asu asu
جميل جدا ورائع ولكن اريد مكالمة جماعية مثل فايبر والواتس عموما جيد يستاهل 1000000000000000000000000000000000000000000000000000000000000000000000000000000000000000000000000000000000000000 نجمة
Apakah Ini aplikasi asli hah