Download Best Fiends - Puzzle Adventure APK Info :
Download Best Fiends - Puzzle Adventure APK For Android, APK File Named com.Seriously.BestFiends And APP Developer Company Is Seriously Digital Entertainment Ltd. . Latest Android APK Vesion Best Fiends - Puzzle Adventure Is Best Fiends - Puzzle Adventure 6.0.0 Can Free Download APK Then Install On Android Phone.
Best Fiends - Puzzle Adventure APK Description
Have fun while playing this entertaining and adventurous puzzle game! Best Fiends - Puzzle Adventure is a game designed to give you the best mobile gaming experience possible. It is played all around the world and has more than 70 million users, so you can expect to be playing this for hours! Completely free to play, Best Fiends - Puzzle Adventure allows you to enter the Minutia world where lots of cute characters live and where your mission is to collect as many as you can. To level up, you will have to defeat the Slugs on more than 1400 levels, each with its own difficulty level and challenges. The storyline is fairly simple. The creatures of Minutia have lived in peace for years, however a meteor smashed Mount Doom and transformed the slugs that lived there into evil goons, which have captures the Best Fiends' families. Now, it's up to you to free their families and defeat the evil slugs in a crazy fun adventure!
From version Best Fiends - Puzzle Adventure 6.0.0
:
Added: 2016-04-12 14:29:40
Modified: 2018-09-13 19:05:45
Updated: 2018-09-13 19:05:46
IT'S HOLIDAY TIME IN MINUTIA!
- 'Tis the season to be merry with 30 new challenges in our Happy Holidays event!
- Unlock the all-new Santa Terry for completing all the challenges!
SIR GORDON'S QUEST BEGINS!
- Gordon's Quest is here, help him battle the Slugs for lots of loot!
- Unlock the amazing Sir Gordon in his mighty suit of armor as the final reward!
THE STORY CONTINUES!
- 10 exciting new levels to discover in the Wayward Waters!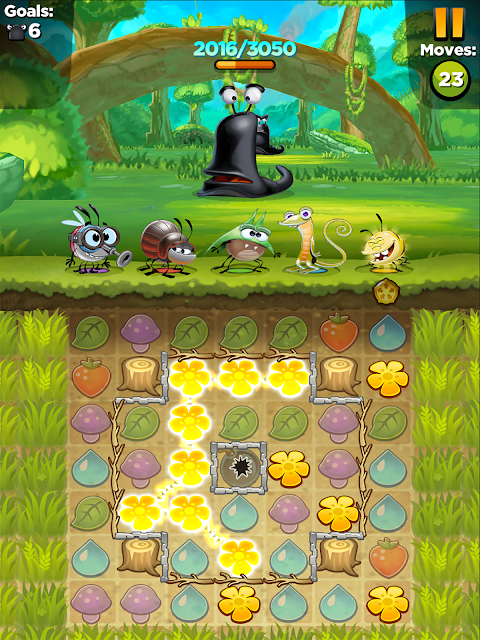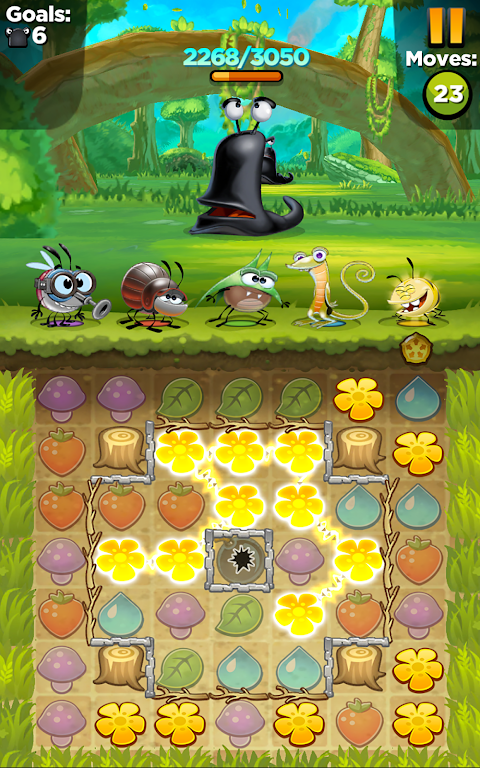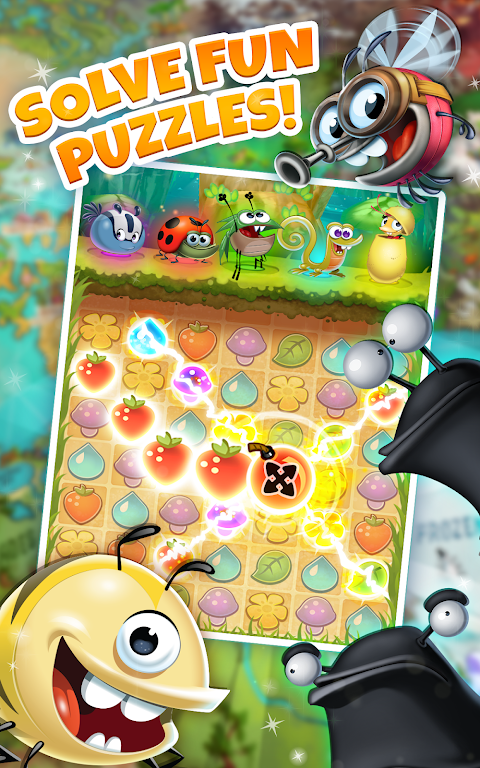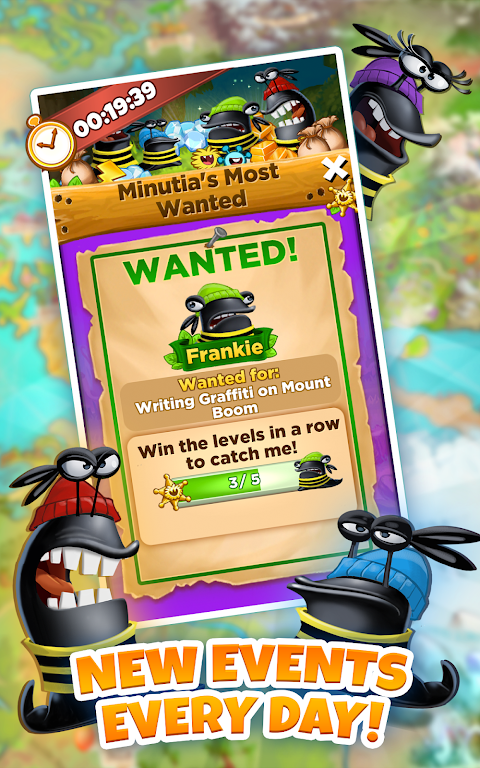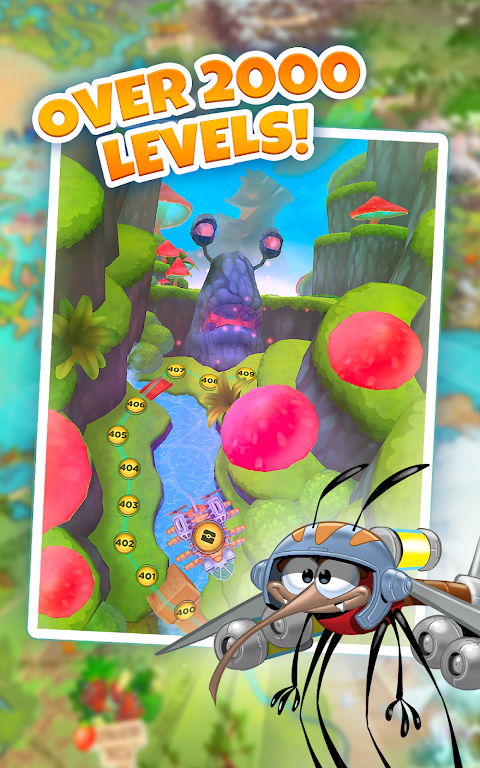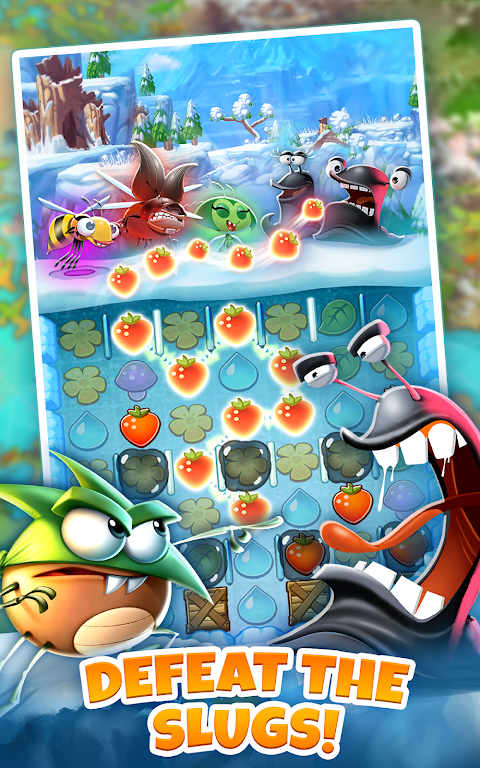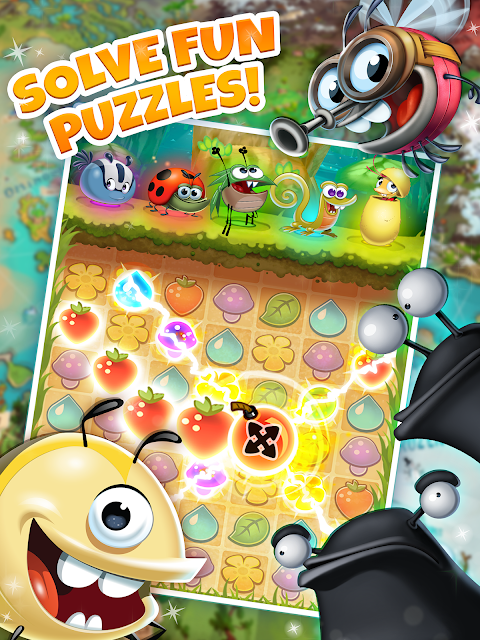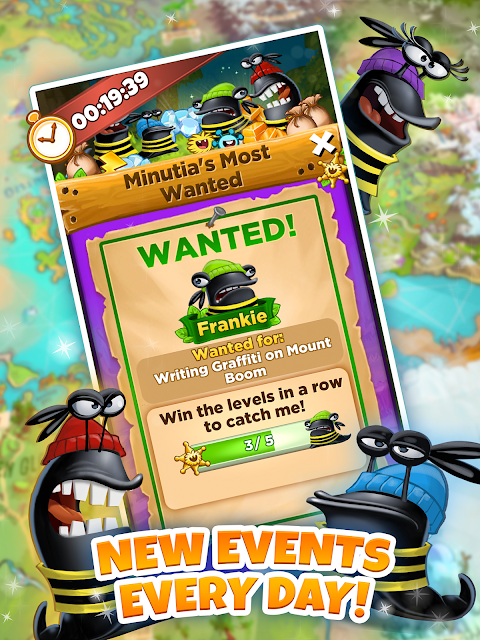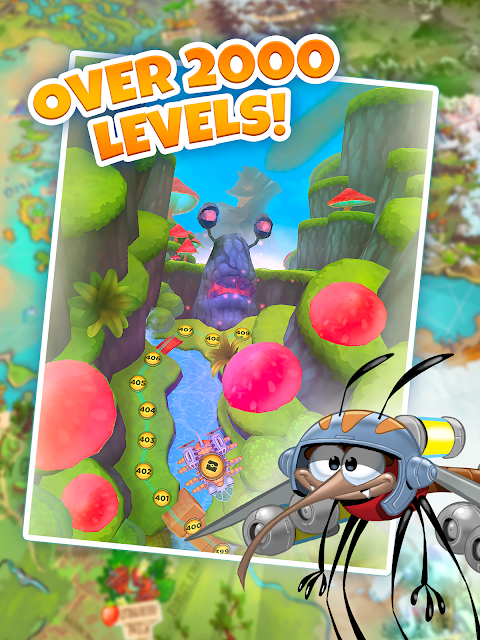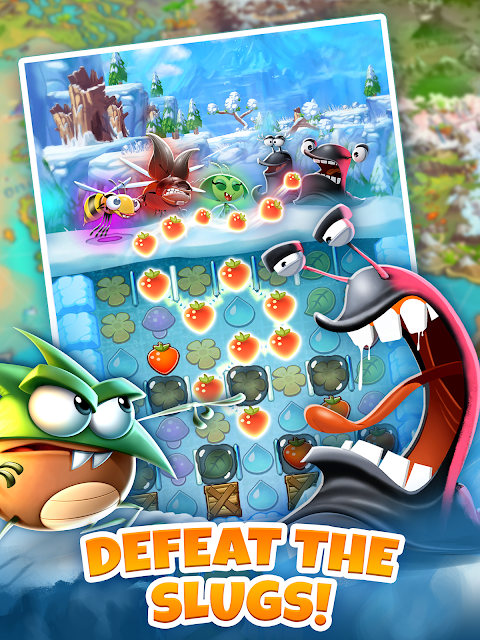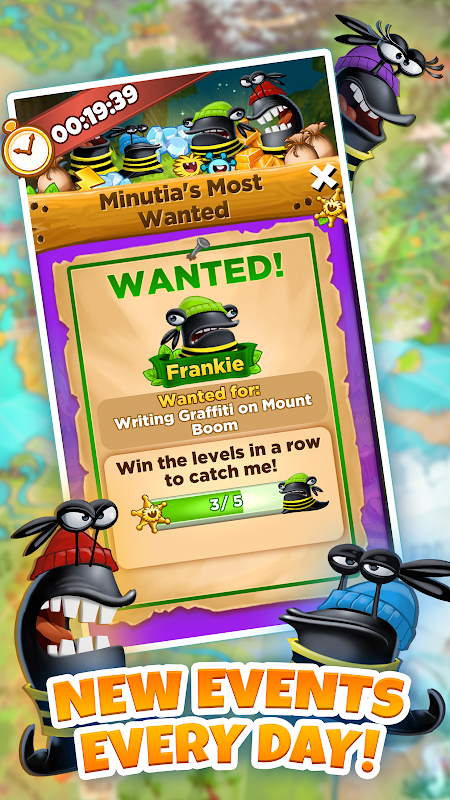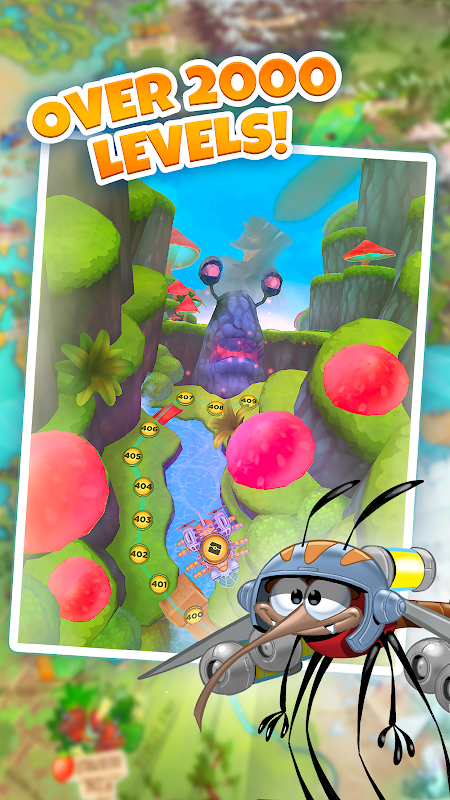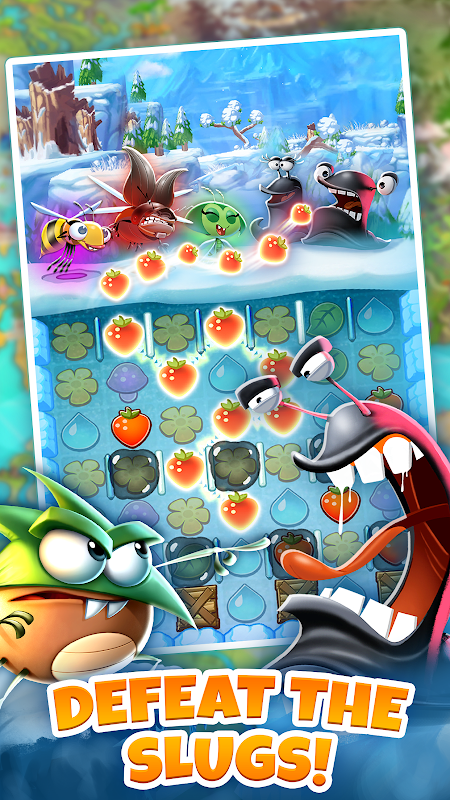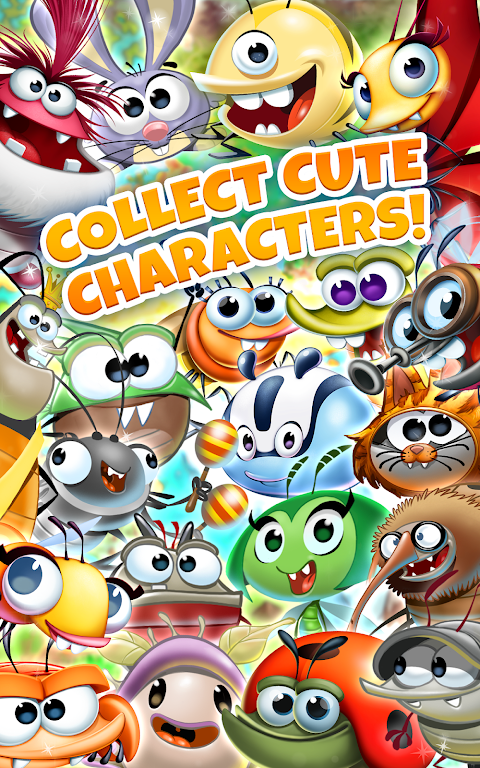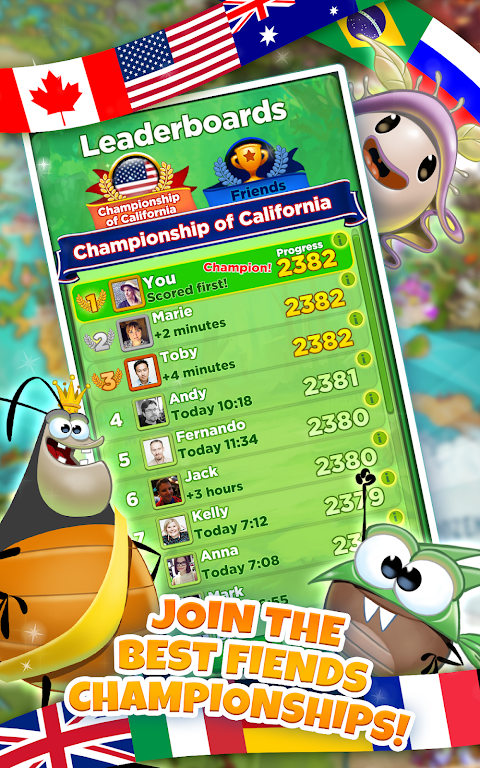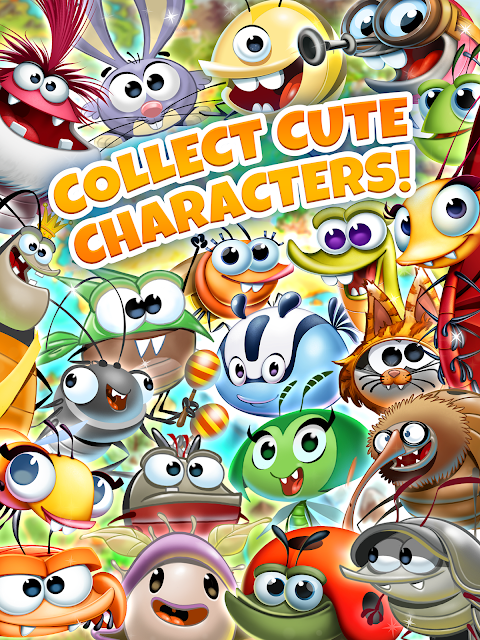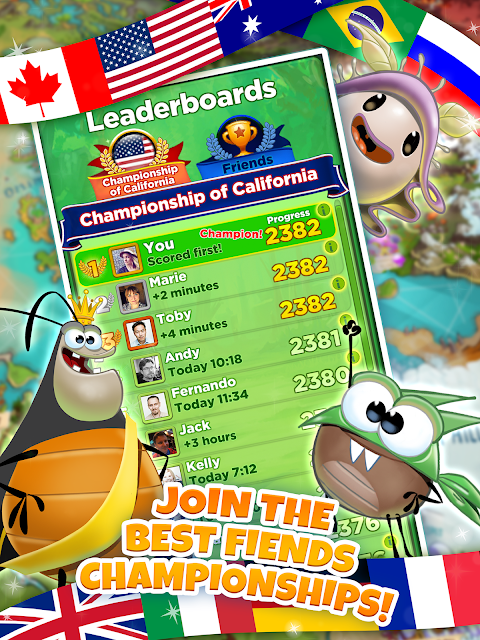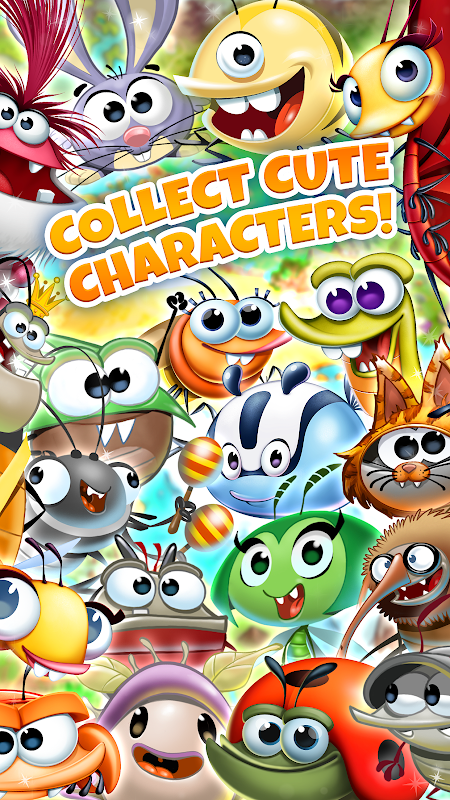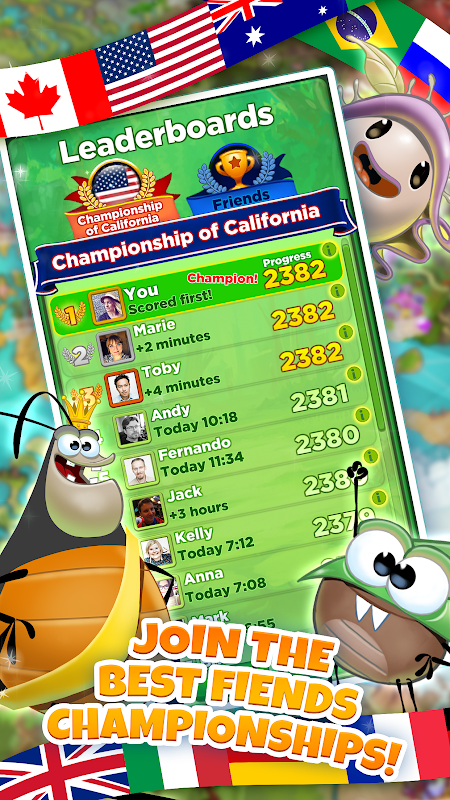 все от устройства зависит...
this isn't minecraft and plus go on YouTube or something if u want cheats. 😛
This is why you have so many spelling mistakes??
ThE bEsT gAmE Of tHe WoRLd
è 3 giorni che non mi fa aprire il gioco e non fate niente per sistemarlo
gjjjjjjjkklrdefhhjrlrjjjllkkr
aventura con v de vaca no con b de buey
j'aime beaucoup ce jeux je n'arrive plus à m'en passer
einer meiner lieblingsspiele
ich kann nicht insterieren ob will ich genug Speicher habe da steht nur könnte nicht installiert werden
Je kiff ce jeux je peux même plus m'en passer
Ich finde das Spiel sehr gut.
ya lo e jugado y esta chido
me encanta mucho este juego mucha abentura
RS_NOSH .good games best friend s very good
aptoide est une super applications qui peut servir à installer des jeu payant gratuiteman et télécharger des applications même si Google play ne le veux pas
c'est un jeu très fun et comme je n'avais pas beaucoup de place sur mon téléphone aptoide ma beaucoup aider merci 😀
Ce jeu est extra... Il ne se passe pas un jour sans que j'y joue Best Fiends Addict
j'adore se jeux mais après les niveaux 20 ses trop dur
Mod-Info: Unendlich Energie + Edelsteine Mod-Info: Unlimited Energie + gemstones Klickt bei der Startmeldung (vom Modder/Cracker) immer auf den linken Button. Wie kann ich mit Facebook verbinden? - Facebook App/Messenger deinstallieren oder einfrieren - Über das Spiel bei Facebook einloggen - Fortschritt mit Facebook synchronisieren - Facebook App/Messenger wieder installieren/entfrieren
Bon jeux en espérant que sa dure lol
Pourquoi je ne peut installercrazyhelli