Download Call of Duty:Black Ops Zombies APK Info :
Download Call of Duty:Black Ops Zombies APK For Android, APK File Named com.activision.boz And APP Developer Company Is Activision Publishing, Inc. . Latest Android APK Vesion Call of Duty:Black Ops Zombies Is Call of Duty:Black Ops Zombies 1.0.8.6 Can Free Download APK Then Install On Android Phone.
Call of Duty:Black Ops Zombies APK Description
***Now compatible Android M (6.0) *** The Call of Duty: Zombies phenomenon has risen back to life. Adapted from the best-selling console hit and built specifically for tablets and smartphones, Call of Duty: Black Ops Zombies delivers fan-favorite, heart-pounding maps: Kino Der Toten, Ascension, and Call of the Dead: Director's Cut, as well as "Dead-Ops Arcade," a 50-level zombie gauntlet that provides the ultimate undead challenge for fans of Call of Duty's signature zombie warfare. Play solo or join a team of up to 4 players via Wi-Fi as you mow down hordes of zombies using a variety of weapons and perks only available in the Call of Duty zombie experience. And don't just take our word for it; here is what critics think of the game: • "Call of Duty: Black Ops Zombies is a must-have for any Call of Duty fan and for everyday gamers alike." – Mashable.com • "As far as the whole package is concerned, I adore the Dead Ops Arcade mode and feel it adds significant value to the $6.99 price tag" – Destructoid • "Dead Ops…a perfect fit for the mobile platform." – G4 TV online Players can also opt to enhance their experience and get out of a jam with the in-game CoD Point System. With six tiers of in-app purchasing options to choose from, Zombies fans will be able to take their experience to a whole new level by unlocking additional areas and securing better weapons in much less time. Please note that CoD points are only applicable in single player. • Buy CoD points in the Main Menu to use when you run out of earned points in-game. • CoD points can be spent on anything in the game such as reviving, opening doors, weapons, perks, and the mystery box but are only used when you do not have enough earned points. • Revives can also be bought with CoD points if you die without the revive perk, although the three revive limit still applies. • Note: Your CoD points will be lost if the app is uninstalled from your device. Sure, earning Achievements and Point-Multipliers is nice, but to survive these Co-Op Maps, you'll need friends as much as you'll need firepower. Lucky for you, not only will the weapons and perks you love from Call of Duty lie at your fingertips, you can join with up to 4 players via Wi-Fi to play mulitiplayer. As if that wasn't enough, Call of Duty: Black Ops Zombies also includes "Dead-Ops Arcade" mode, an arcade-style top-down shooter perfectly suited for mobile combat vets. Unlocking the mode is easy—simply find the four missing coins in the game's menus.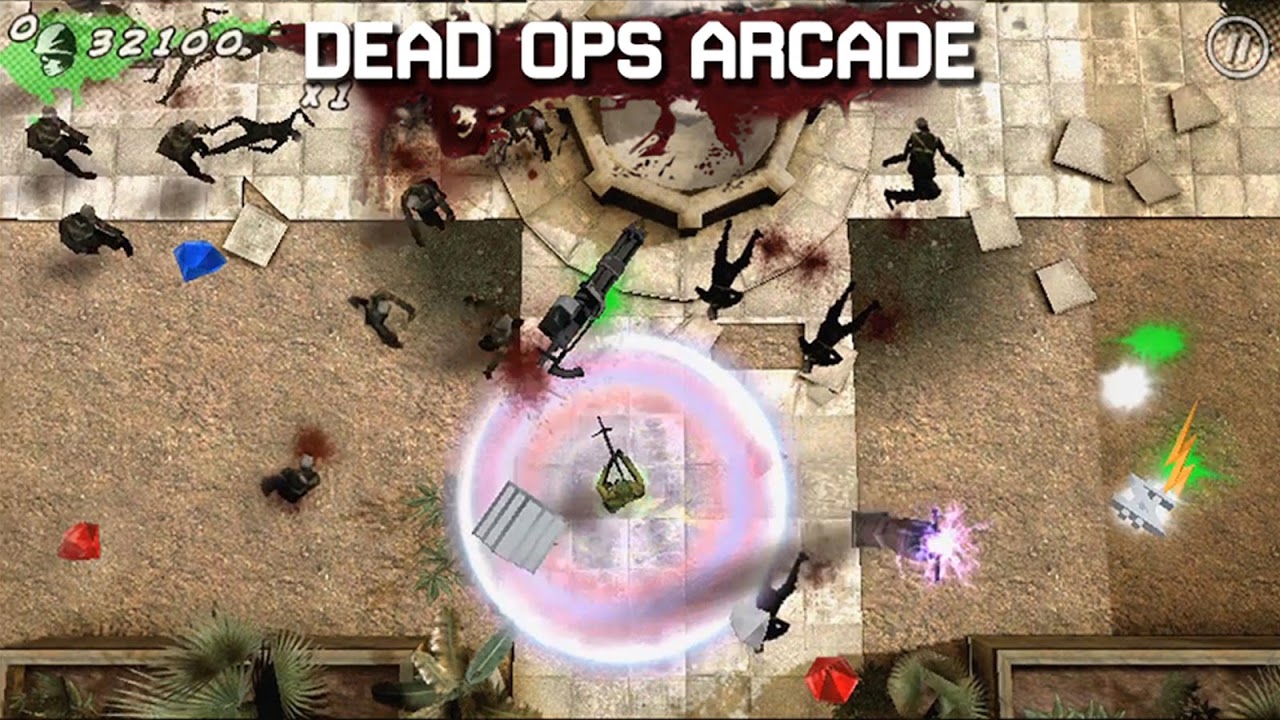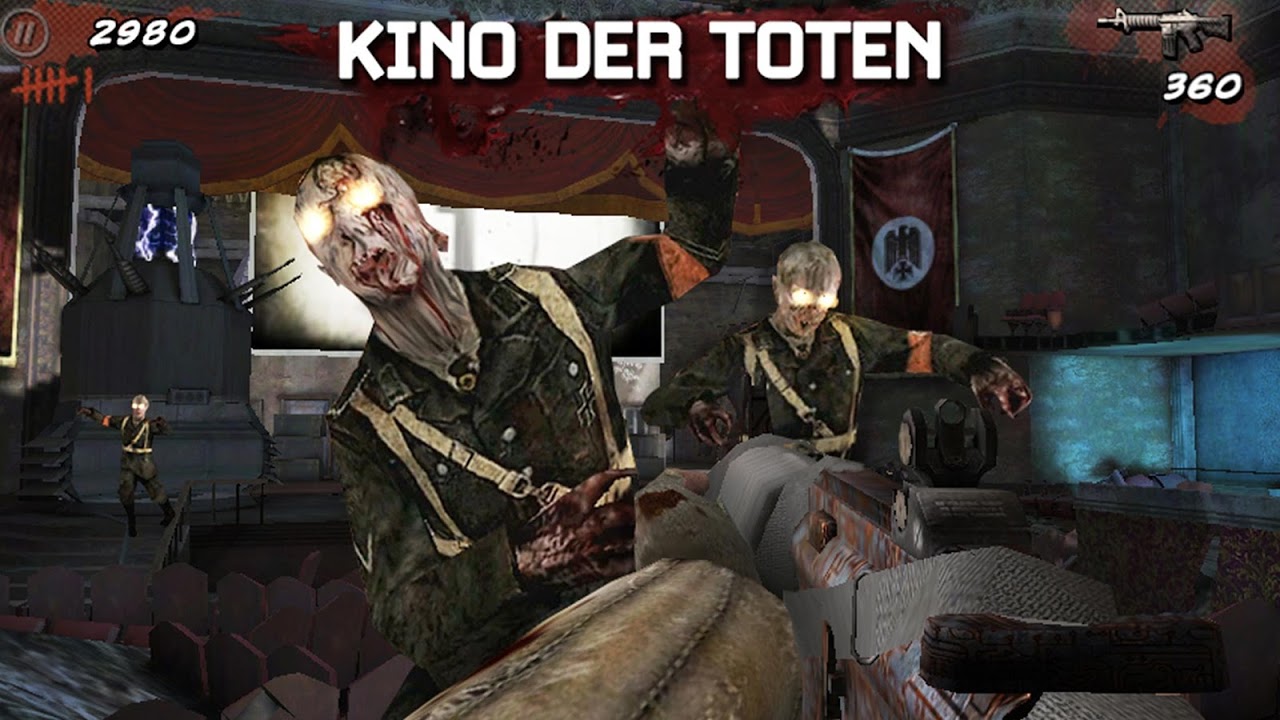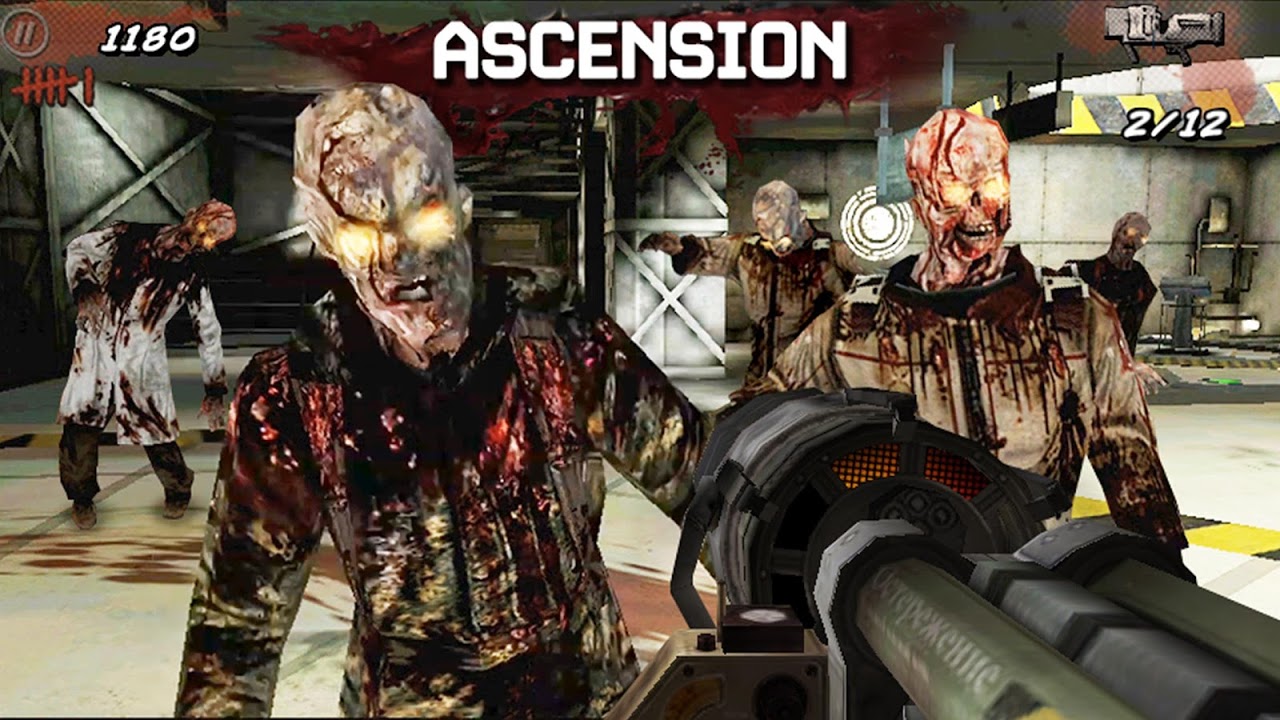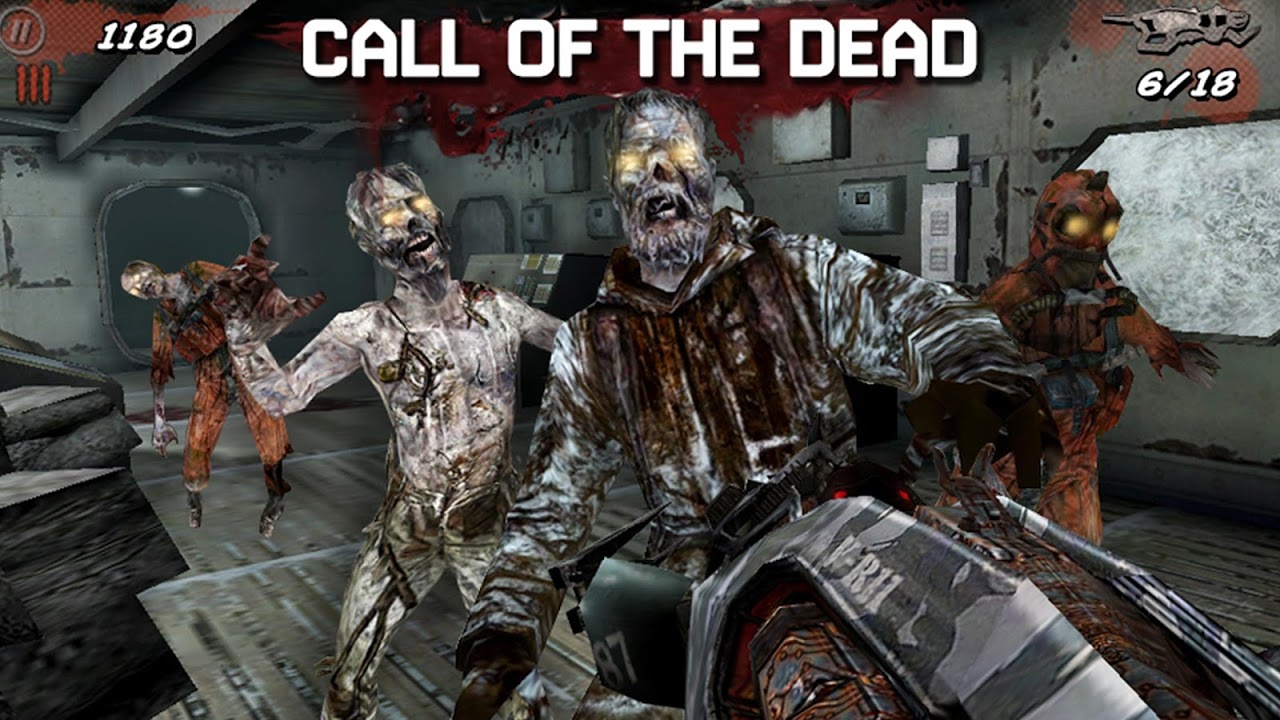 What android version do u have
just download aptoide that way you'll get it for free and be able to access it
esa monda no sirve no trae los archivos adicionales **
do you know how to fix the problem?
its happening to me right now
Make a lan server on zerotier one
por qué si no hay alguien SERCA de ti que tenga el juego no puedes
افضل لعبة حياتي 💖💖💖💖💖💖💖😍😍😍😍😍
ilícito é a mesma coisa que proibido
cara eles não vão ver porque o aplicativo nem deveria estar de graça e o Aptoide é um aplicativo ilícito (se você não entendeu é um aplicativo ilícito o aptoide)eles só vão responder pelo Google play 🤦
have you tried a free VPN ther legal and connect your device to a difrent country
ummm se puede jugar multiplayer
si Activision te tomara en cuenta arrestarian a todos porque Aptoide es un app para descargar juegos que no son gratis en Google play store
Comment récupère-t-on la map moon ?
como es pirata no se puede conectar y no hay servidores porque están caídos como es pirata no se puede
tenés que desactivar el "dónde está mí celular" o algo así en los ajustes de google
si es que este juego es del 2009
oye men estupido este juego es el mejor es black OPS 1 están 2 3 4 men y todos son buenos
No. This is why it isn't installing..... If you download this game in version 9.0 pie it isn't compatible because its very old but you can install it on Play Store. But I hope Activison will update this to Android 9.0 users
Yeah this usually happens if your device isn't compatible, But it could also be that you never finished the download. Delete the APK and try again if this persists than its probally you're device version.
igual manera es de World at war
como ya salió hace muchos años, ya no hay servidores
men primero si no te das cuenta niño esto es aptoide osea q ilegal Activision no va ver estos comentarios solo q le llega esto es al que subió el juego osea otro men
ربحت ايفون اكس من موقع ropz7
يعني اللعبة ما تتوافق مع اصدار جهازك يا حلو
hola amigo este no tiene nada tu célula ok soloe es que por el momento los servidores estan caidos
زيك يا ولد بس ما ادري وش الحل
No se figen en mi falta de ortografia porfavor😁
No se figen en mi falta de ortografia porfavor😁
aver aver aver, no es como tu piensas,yo soy cubano y como nos conoctamos en este juego es conectado entre nosotros mismos por la WI Fi normal entre nosotros no en internet
80? kkkkkkk esse cara é um júnior, passa do 130 e depois discute comigo
i agree its so fucking annoying
CALLATE PRRO SON BUENOS LO QUE HICIERON ESTA BIEN HECHO YA QUE EN CELULARES ES DIFICIL TENER ESE TIPO DE JUEGOS
pegou round 80 fala comigo Noob
I want it too don't worry
se puede jugar con blueethot o sólo wifi
we tienen que estar en la misma red wifi ... y no tiene que ser la del cel o almenos que sea otro celular que comparta ( el no.3 no piede jugar)
é so vc entra em local wifi depois clique na foto verde e escolha o mapa e mande seu amigo fazer a mesma coisa mas lembre mande seu amigo colocar o mesmo mapa e vc e seu amigo tem que ta conectado no mesmo wifi
el si mueres solo que hay que dispararle mucho en la cabeza cuando mueres te deja el arma del mundo y uno bebida
yo,cuando para unas partidad
i have download acmarket....now what i have to do
If you want to play that map, tap the 'Other versions' then search for version 1.0.11, click it and download it, that'll help ya. If you still don't see the map you're looking for, then go to ACMarket and download it, Good luck pal!
If you want a Mod then go to ACMarket then you'll see there, Good luck pal
Lo acabo de descargar compa, vamos a echar una partida, me estoy acostumbrado a los controles
weon conchatumadre como quieres que se parezca un puto juego de MOVIL a uno de Xbox en misma gráfica y jugabilidad tienes retraso o que
porque eu nao consegui jogar
fallow me in insragram victorgeorgiou (no 4)
Your phones not this games
Porque No Le Subiste El Volumen
hola amigobme envias tu nombre de google play para jugar los 2
i think u have to add people to play online
me too but says error and i want connect to google play
hahahahahahahahahhahahhahahahahahahahahahahahahahahahaha
я играю с немцами на компе
that also hapoens to me man