Download Screenshot Snap APK Info :
Download Screenshot Snap APK For Android, APK File Named com.ashampoo.snap.screenshot.pro And APP Developer Company Is Ashampoo GmbH & Co. KG . Latest Android APK Vesion Screenshot Snap Is Screenshot Snap 1.3.1_pro Can Free Download APK Then Install On Android Phone.
Screenshot Snap APK Description
Capture, edit and share screenshots on the go Ashampoo Snap for Android is a fully-fledged mobile application to capture, edit and share screenshots and images on your Android device. Capture screen contents, take photos with your built-in camera or simply load existing images and add stylable arrows, shapes, stamps and texts to get your point across. And when you're finished, share your images through any installed file services (EMail, Picasa, Google+, etc.). Save and store what you see Imagine you are browsing Facebook and come across a hilarious post or chat message that could very well be the next epic chat fail. Just take a screenshot and remove sensitive information with Snap for Android and come back to it later. Record and document unforeseen events on the spot Don't just rely on your memory alone! Use Snap for Android to record and document unfavorable situations such as car crashes and add arrows and notes to detail the sequence of events that caused them. Record thoughts and ideas right in your photos Snap for Android gives you a set of creative tools to draw and write on your images. Enhance your vacation snaps and tell your friends exactly where your room was during your last stay or which places you particularly liked on that beach. Just mark the spots right in your photos with Snap for Android. Share images with anyone Use the integrated Ashampoo Web upload and share unique Internet links with others. Your images will be accessible through any web browser and automatically expire after 30 days so your images won't stay online forever. Of course, Snap for Android also supports all built-in sharing capabilities including Facebook and Google+. Capture "Instant-ready: No manual launching required (background service) "Notification Bar status messages "Smart trigger: Screenshots taken through Android-default hardware key combination auto-open in Snap for Android "System integration: Use "Open with Snap" in other apps, import and edit images through Gallery, take and modify camera snapshots Edit "PanZoom "Draw arrows "Draw rectangleellipseline shapes "Stamps (cliparts) "Marker "Pen "Add text "Crop image "Scale canvas "Shadowoutline support: Arrows, Texts, rectangles, ellipses, lines Share "Set edited images as wallpaper in launcher "Supports all installed sharing capabilities (Facebook, Google+, Picasa, Twitter etc.) "No ads "Image scaling supported "AshWeb upload: Upload images to AshWeb and share unique links "Enabledisable Notification Bar messages "Many additional stampscliparts FAQ: http:www.ashampoo.comlpasnap4android_help
From version Screenshot Snap 1.3.1_pro
:
Added: 2014-02-25 13:37:23
Modified: 2018-03-13 10:48:37
Updated: 2018-03-26 22:36:54
- Fixed crashes
- Improved service handling
- Changed default color a bit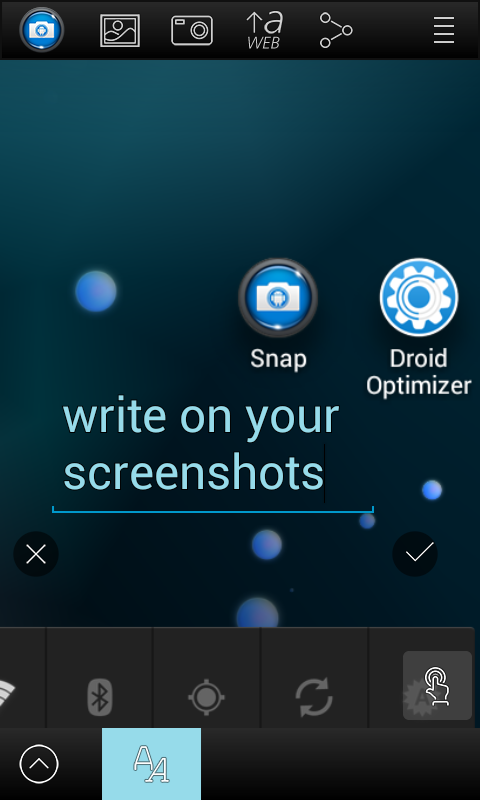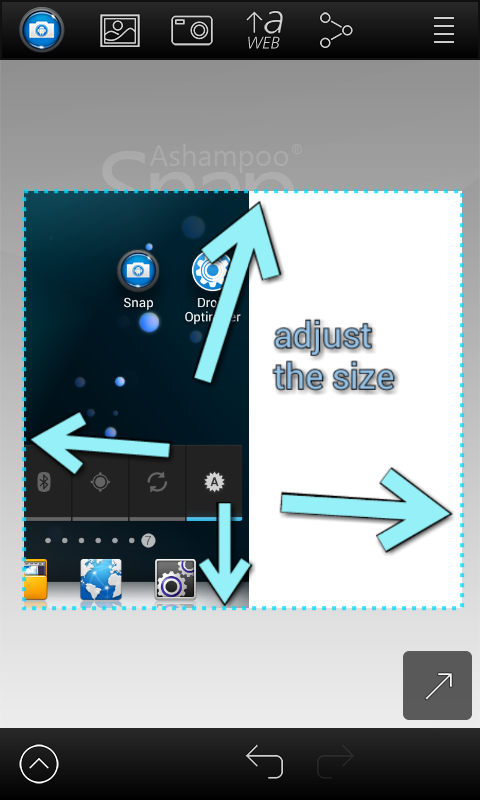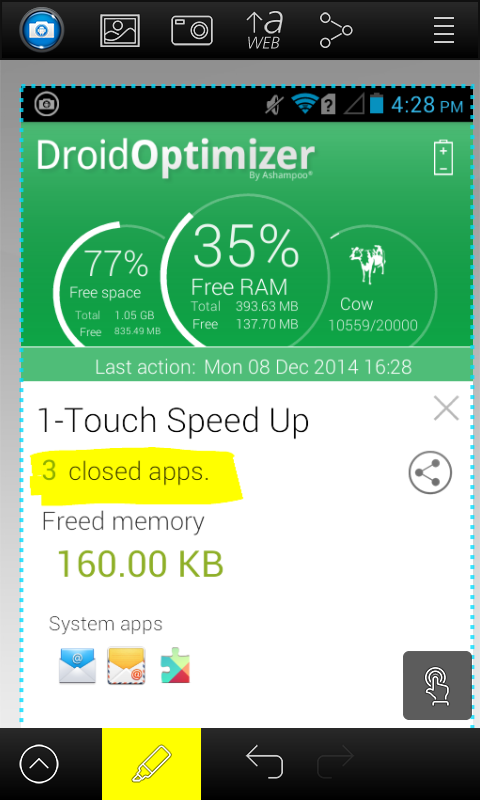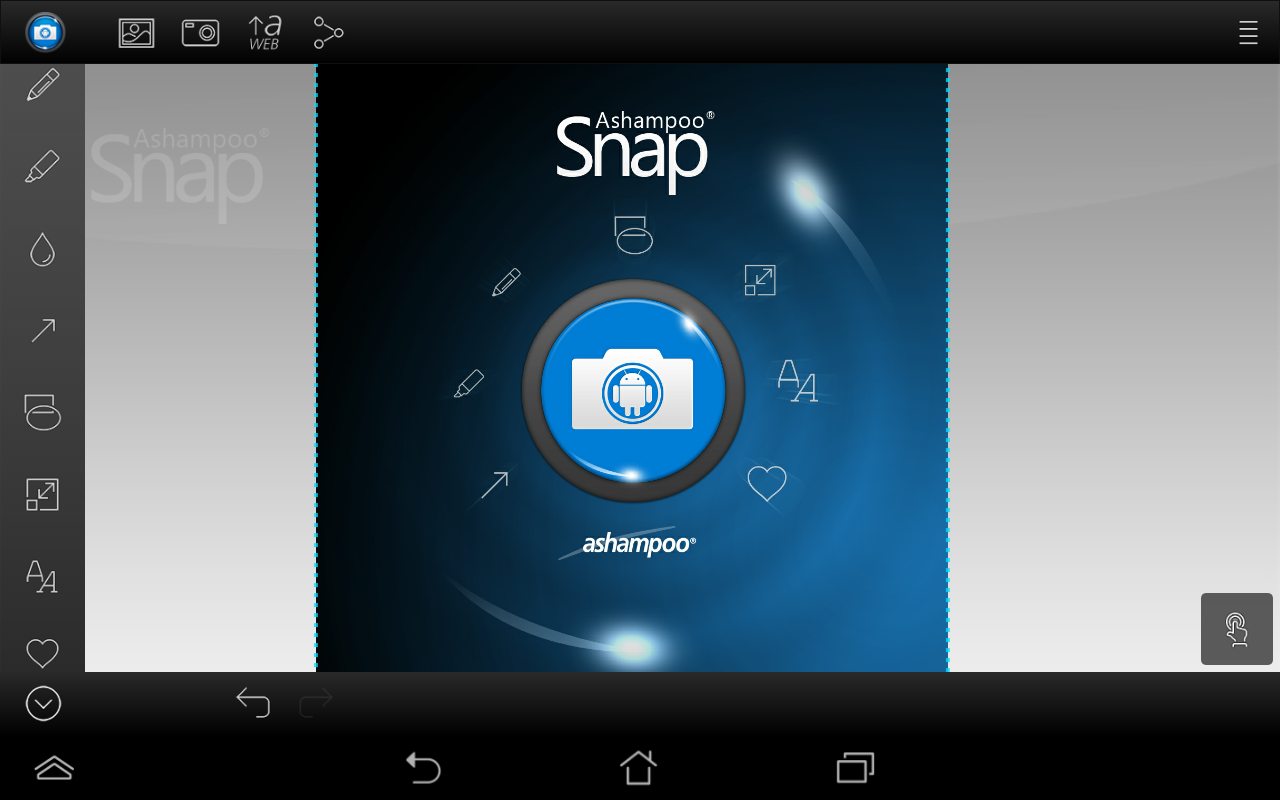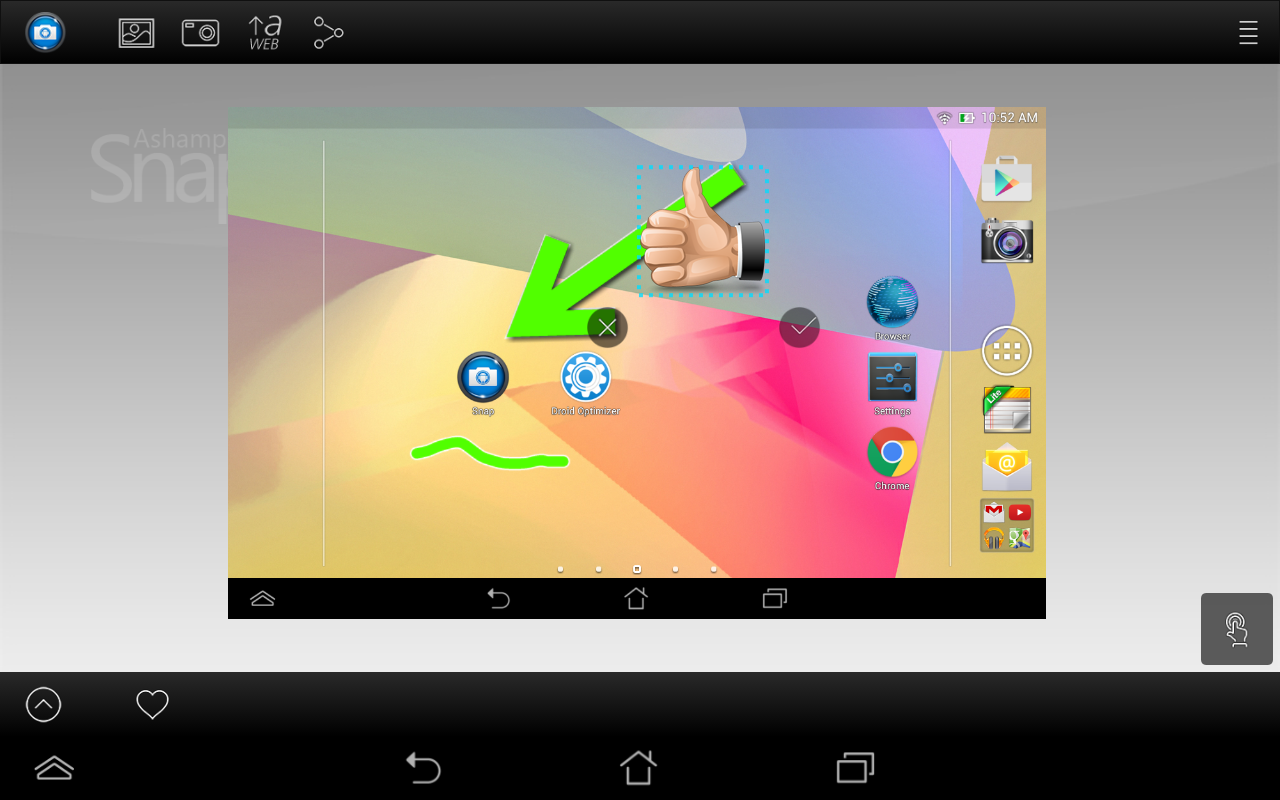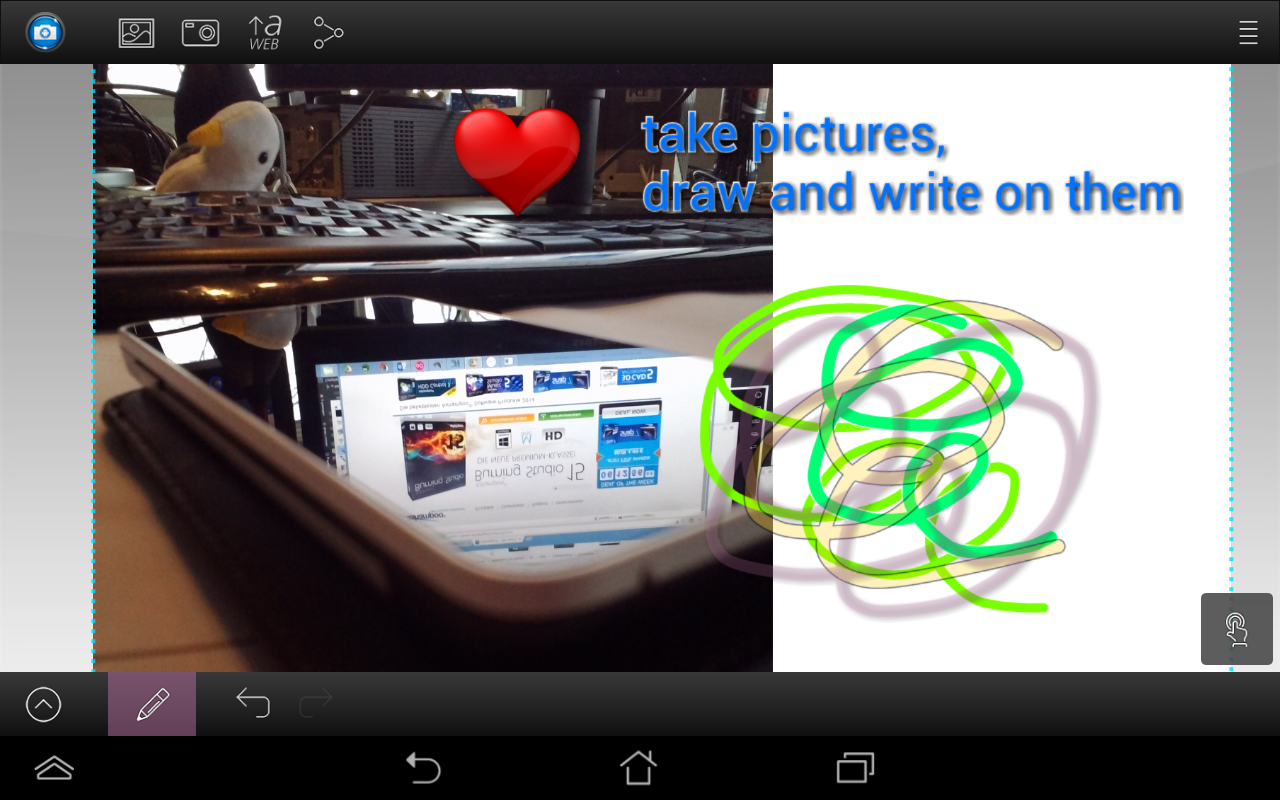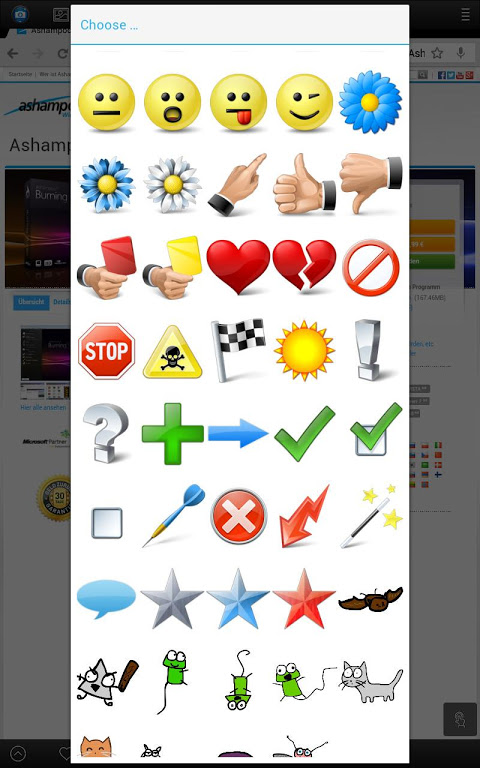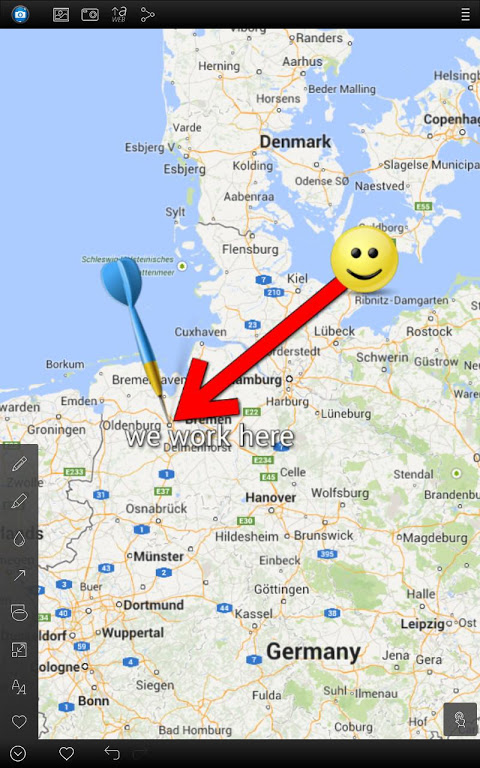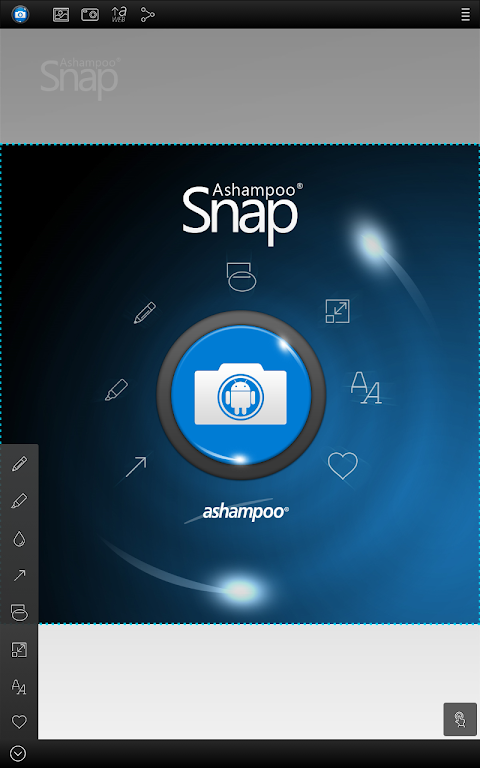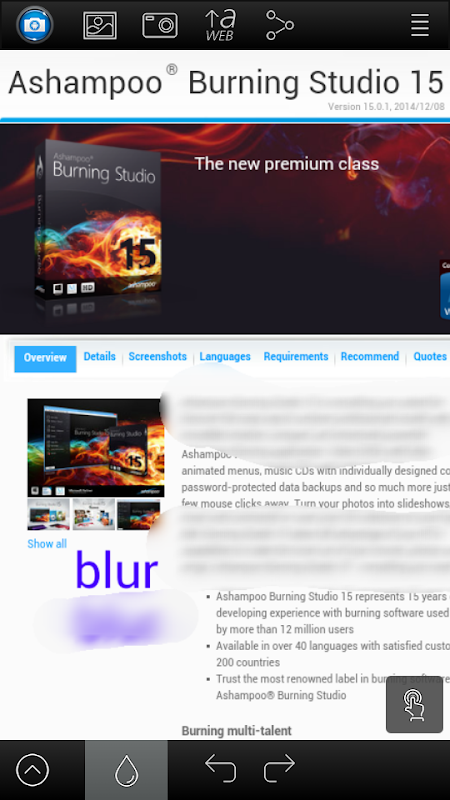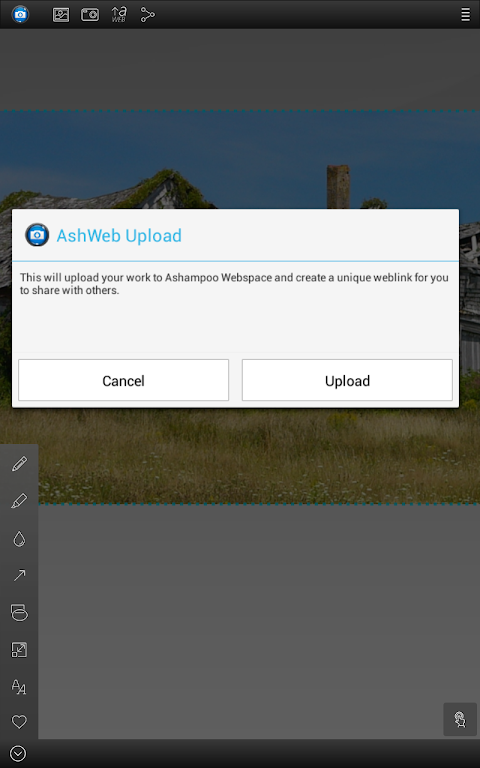 It won't show up in your Play Store apps if you installed it from Aptoide vs Google Play Store for paid apps.
hey Mark. Thx for the great app. Question... why is app listed on my device app menu, but not listed in my Play Store apps? I've installed some apps from .apk files, and they don't show up in either place. I'm getting around my Android phone and tablet pretty good - maybe if u gave me some advice about which files. r need to go where, I could fix it. thanks again, ckbeme
Hello is very good software thanks 👑
Hola, te invito a que agregues mi tienda: twtaxiapp y descargues nuestra ultima aplicación: TwTaxi
Gracias! Exactamente lo que buscaba.
Great app to make tutorials using screenshots.