Download DU Browser APK Info :
Download DU Browser APK For Android, APK File Named com.baidu.browser.inter And APP Developer Company Is Baidu Inc. . Latest Android APK Vesion DU Browser Is DU Browser 6.4.0.4 Can Free Download APK Then Install On Android Phone.
DU Browser APK Description
Baidu Browser provides you easy, fast and safe access to browse everything on the Internet. Find My favorites, Recommendation and Discovery on 3 screens. Fast browsing (with T5 engine), fun videos, news and more are all just a single tap or swipe away.With its unique global certification system, Baidu Browser will identify malicious websites and ensure that you have a secure and fast browsing and downloading experience. Baidu Browser for Android Highlights: Fast Browsing: With its proprietary T5 engine, Baidu Browser speeds up loading and opening web pages. Coolest New Content: Browse for fun? Baidu Browser gives you quick access to a wide array of videos, news, pictures and more for you to discover. Features of Baidu Browser for Android: ? WEBSITE SECURITY TIP: Baidu Browser will warn you when you browse a website with potential fraud risks. ? PRIVACY PROTECTION: Baidu Browsers incognito mode doesn't save browsing history. ? QUICK LINKS: Add links to your favorite websites on the home page, to quickly browse the mini sites you love. ? MOST VISITED: Baidu Browser tracks your browsing habits and displays websites you browse most for easy access. ? QUICK SEARCH: Baidu Browser includes a quick-search address bar, that supports multiple search engines. ? FAST DOWNLOADS: Download video, pictures and more mega-fast. ? SMART VIDEO PLAYBACK: Exclusive Floating Playback Mode lets you watch videos while browsing the Web or using other programs (with T5 Engine only). ? NIGHT MODE: Browse pages comfortably to protect your eyes at night-time (with T5 Engine only). ? CUSTOM SKINS: Choose your favorite images to personalize your mini browser! ? GESTURE BROWSING: One-finger slid zooming feature lets you easily browse mini websites with one hand. You can also swipe forwardback to navigate. ? EASY WEATHER: Keeps you up-to-date with daily weather reports. ? DESKTOP WIDGETS: Customize your desktop widget options to browse specific websites immediately. ? HUGE VIDEO COLLECTION: Play videos in multiple categories directly --- an exciting mobile Internet browsing experience! ? HOT NEWS: Baidu Browser automatically collects news content from multiple sources, giving you fast access to browse the latest hot news. ? FUN PICTURES: Browse all picture categories (beautiful women, celebrities, comedy, animation etc.) that you love! Baidu Browser offers a light, high-speed alternative to the stock Android Web browser. CNET.com. Baidu Browser is a good choice if you're looking at Android web browsers, since it offers high speed browsing from a simple interface. Uptodown.com Frequently Asked Questions (FAQs) of Baidu Browser: Q: How can I change the language of Baidu Browser? A: Please select your language by clicking Menu -> Settings. Baidu Browser supports: Deutsch, Espa?ol, English, English (India), Fran?aise, Portugu?s, PCAA:89, T?rk, Bahasa Indonesia, 'D91(J), 2)2D",?,?, \mX, -?A? ,Bahasa Melayu, Ti?ng Vi?t, A'13?. Q: How is Baidu Browser different from Google Chrome or Opera? A: Scroll down to the bottom of Discover, and press the + button. Then, you can add your favorite categories for news, videos and images. Install Baidu Browser and enjoy browsing mobile internet together with more than 10 million fellow users! Fast web-browsing, easy access to content, all with Baidu Browser! NOTE: Like Baidu Browser & Give us a 5 star rating. We would love to receive feedback on any problems or suggestions. Contact us at: [email protected] Learn more at http:global.baidu.combrowser LIKE us on Facebook: http:www.facebook.comBaiduBrowserGlobal About Baidu: Baidu, Inc. is the leading Chinese language Internet search provider and developer of award-winning PC, Web and mobile products. As a technology-based media company, Baidu aims to provide the best and most equitable way for people to find what they are looking for.
From version DU Browser 6.4.0.4
:
Added: 2018-11-17 03:18:27
Modified: 2019-09-13 22:17:54
Updated: 2019-08-14 07:28:31
1. Added new search feature for news, videos, and images to find content more quickly
2. Added new quick search access. Just pull down the notification bar to search instantly
3. Optimized sharing, richer content, and a more user-friendly experience
4. Enhanced capability to consume files. Simply open and use
5. Known issues fixed to optimize the user's experience of existing features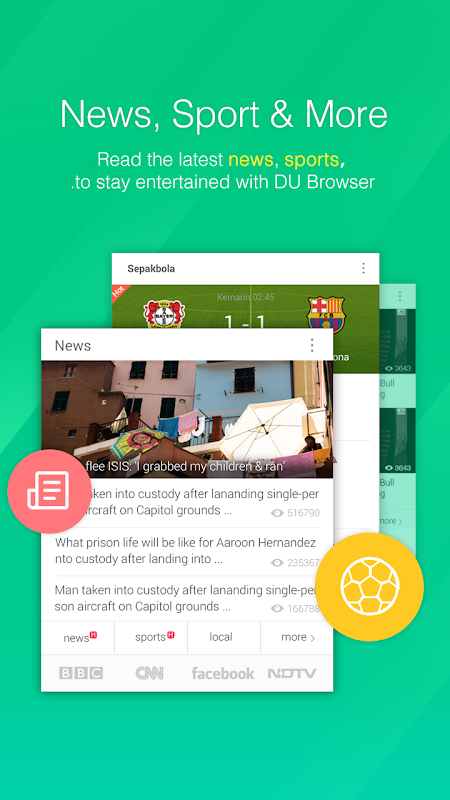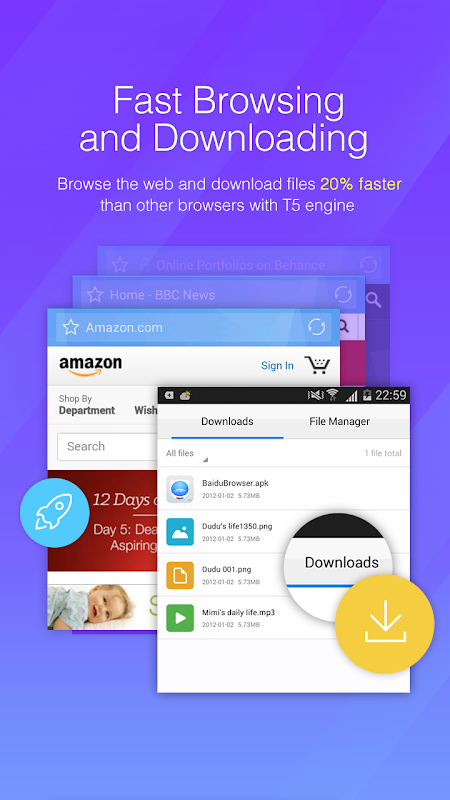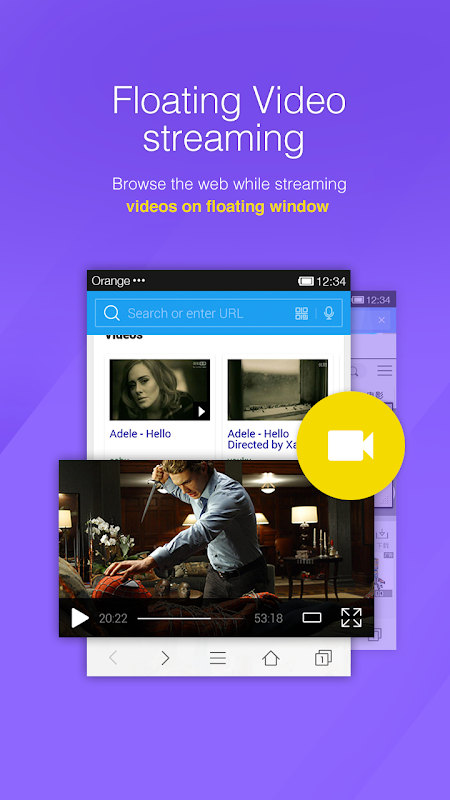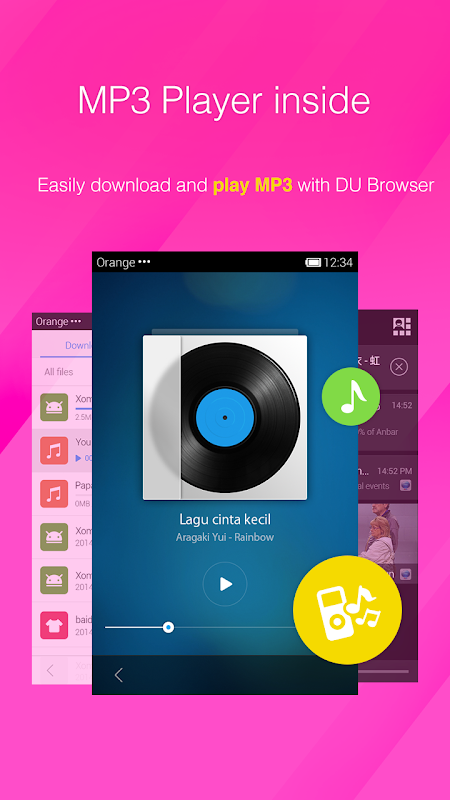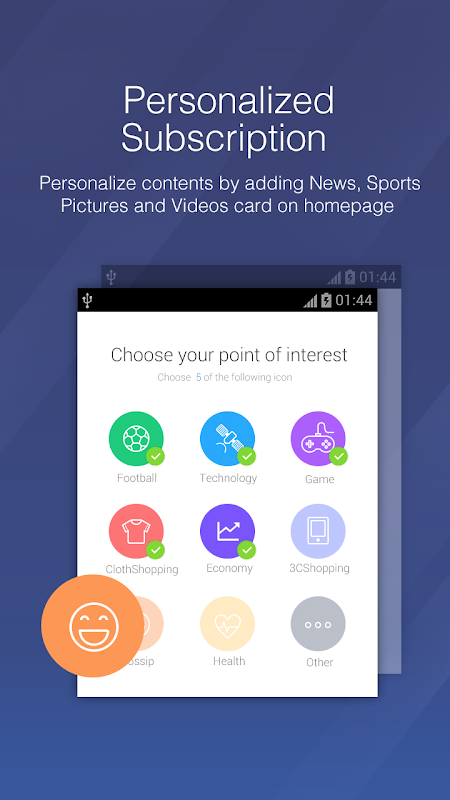 немного только смущает что kaspersky threat определил как уязвимость в данной версии, но если честно то этот браузер мне по душе.
lololooolloooooloolololollooooooloooooooooooooooloooooooooololpoololloololilololoooolololoolooioliloooololololollolololloooooi
dont download this app,it is worst app in china,there people wont use it.
muito bom! fui a primeira a comentar.
baidu ! vc esta quaerendo baixar todos os virus do mundo no seu pc windown phone adroid e ios ? esse app ira te ajudar ! ps : n tem como desistalar esse troço
i want to download minecraft pe 1,0,0!!!!!!
tambah gratis lg ok sangat
ok,perbanyak gratis...biar+ siip
great and nicely browse, tqsm
ES EXELENTE BAIDU CHUPA POCO RAM ..EL MOTOR T5 ES SUPER VELOZ..ES MUI COPADO LA INTERFAZ..ESTOY AGRADECIDO A LOS CREADORES DE BAIDU BROWSER Y A LA TIENDA APTOIDE..GRACIASS!!
ES EXELENTE BAIDU CHUPA POCO RAM ..EL MOTOR T5 ES SUPER VELOZ..ES MUI COPADO LA INTERFAZ..ESTOY AGRADECIDO A LOS CREADORES DE BAIDU BROWSER Y A LA TIENDA APTODE..GRACIASS!!
Se blokea mucho con Samsung s2. Osea q no lo recomiendo.
such wow. great browser. amaze.
LG G2, Android 4.2.2 JB Buena y rápido navegador, le falta depurar algunos detalle, como selección. de casillero en formularios. De momento sigo usando la.
Abrí Facebook y no abre el teclado para los comentarios.. Entonces calificó bien o califico mal..?
excelente app brows. recomendada
very good browser just wish it also had duckduckgo search engine option
very useful and clever browser for me. thanks alto for all.