Download DJStudio APK Info :
Download DJStudio APK For Android, APK File Named com.beatronik.djstudio And APP Developer Company Is Mixify . Latest Android APK Vesion DJStudio Is DJStudio 2.6.2 Can Free Download APK Then Install On Android Phone.
DJStudio APK Description
DJStudio is a powerful DJ application which enables you to scratch, loop or pitch your songs in the palm on your hand. TRY THE FREE DEMO VERSION BEFORE TO CHECK DEVICE COMPATIBILITY. If it's too slow or freezes, it means your device in not powerful enough. Verified compatibility: - Nexus One, Nexus S - HTC myTouch, Desire, EVO 4G - EPIC 4G - Motorola XOOM, DroidX - Galaxy S, Galaxy Tab - Sony X10, X8, X10-mini - ACER Iconia A500 Features: - No ads! - Instant song loading time - Multi-skin - Real disc physics - Advanced disc engine - Usable tone arm to set progression - Background loading option - MP3 and WAV real time pitch shift - Smart automix feature(automatically crossfades to next track in the current playlist or on the second deck) - Dedicated playlists for deck 1 & 2 - Auto-saving playlists - START and BRAKE disk speed adjustment such has CDJ 1000MK - Twin deck on one screen - Single deck mode for each deck with landscape and portrait support - Jog size auto-fit option for large resolutions - Dedicated volume controls for deck 1 & 2 - Smooth and responsive controls - Music waveform visualization with tempo markers - Automatic BPM detection - Manual BPM edition - Loops with IN and OUT adjustment - Possibility to CUT loops - CUE save and recall - Record through mic during 5 mins - Upload your records to your SoundCloud account. - Embedded effects such as spinning back tap, DJ scratches, laser shots, horns If you have issues with this program or if you have some questions don't hesitate to write us an email. tags : SoundCloud cloud beat beats disc music player loop pocketdj party mixer app dj turntable scratch jog mixing mix virtual deejay remix table fader crossfade record voice playlist pitch shift tempo night disco easy synchro
From version DJStudio 2.6.2
:
Added: 2011-07-15 06:08:20
Modified: 2011-07-15 06:08:20
Updated: 2019-04-02 03:23:04
v5.1.1
- Application converted to a skin bundle to always be up to date with the free version of DJ Studio 5 and always get the lastest updates.
v5.0.1
- Optimizations
v5.0.0
- Major release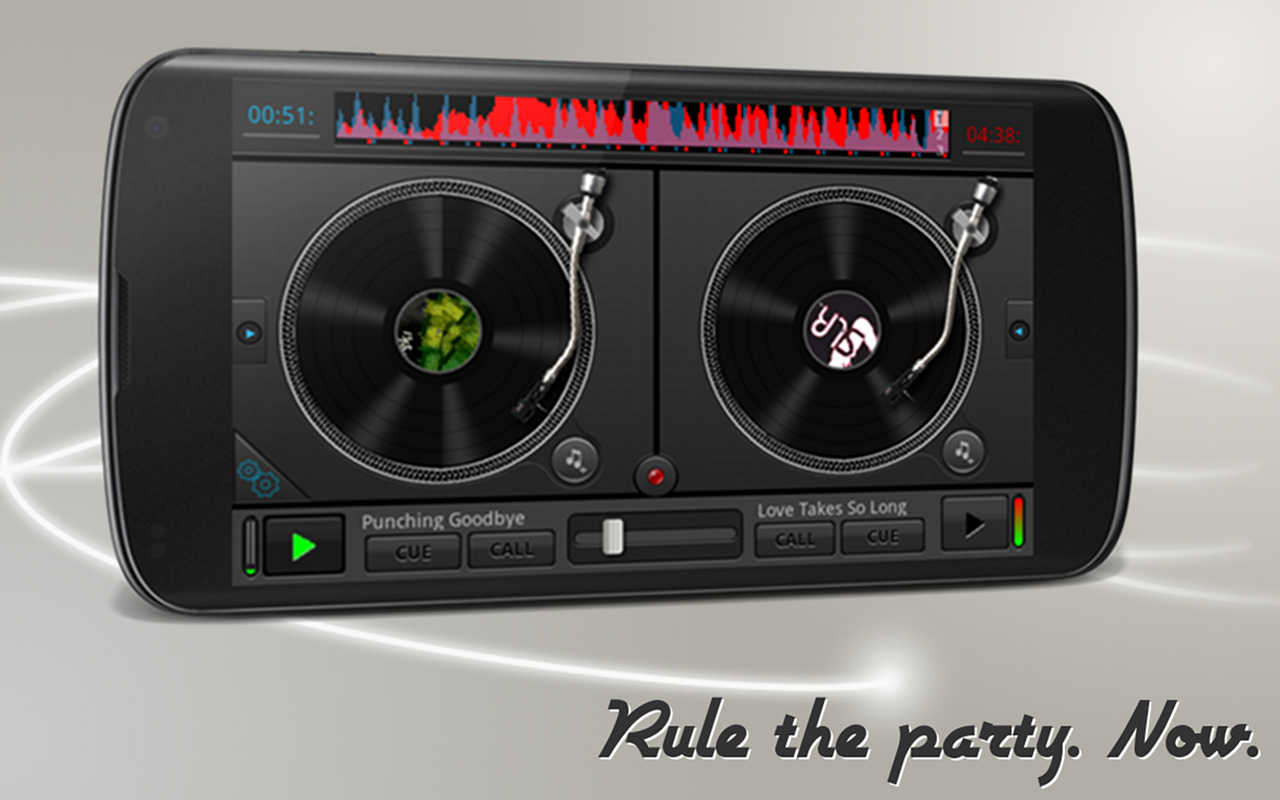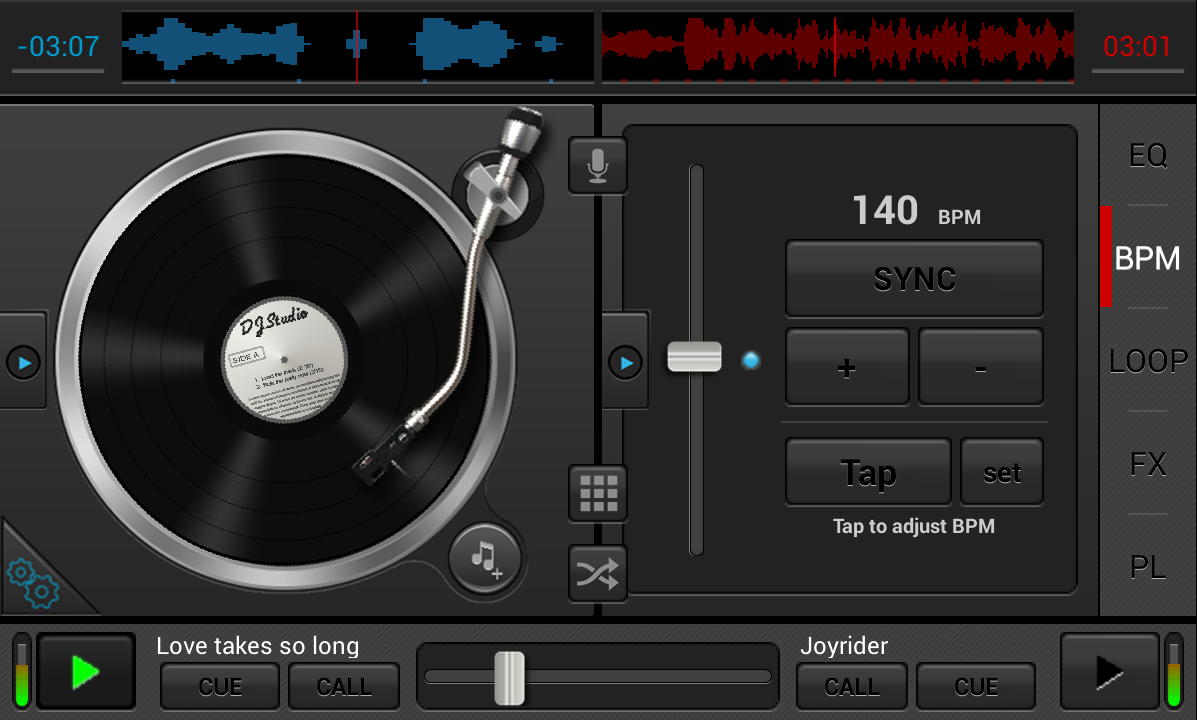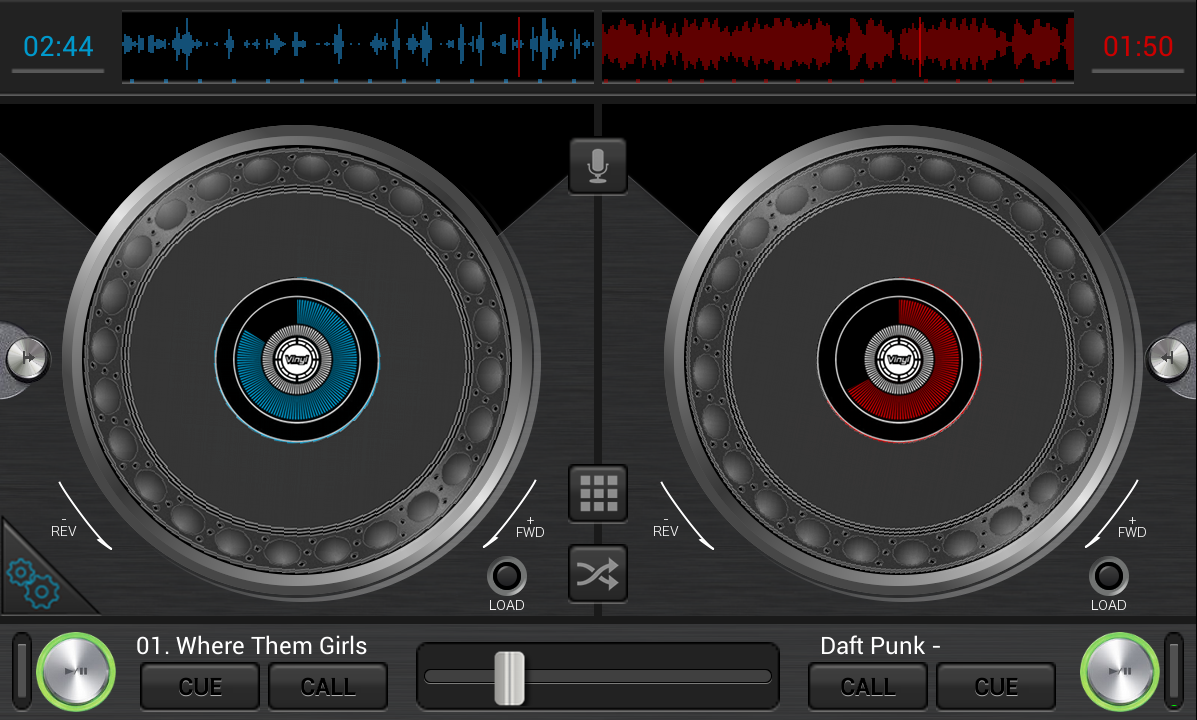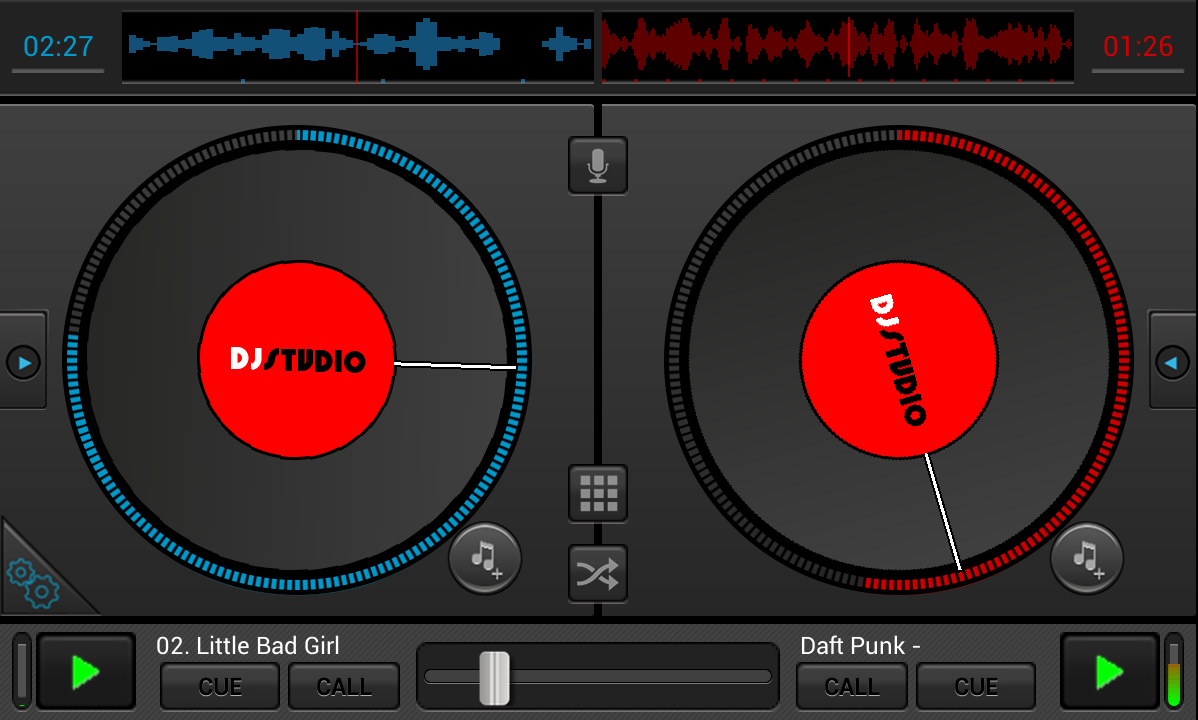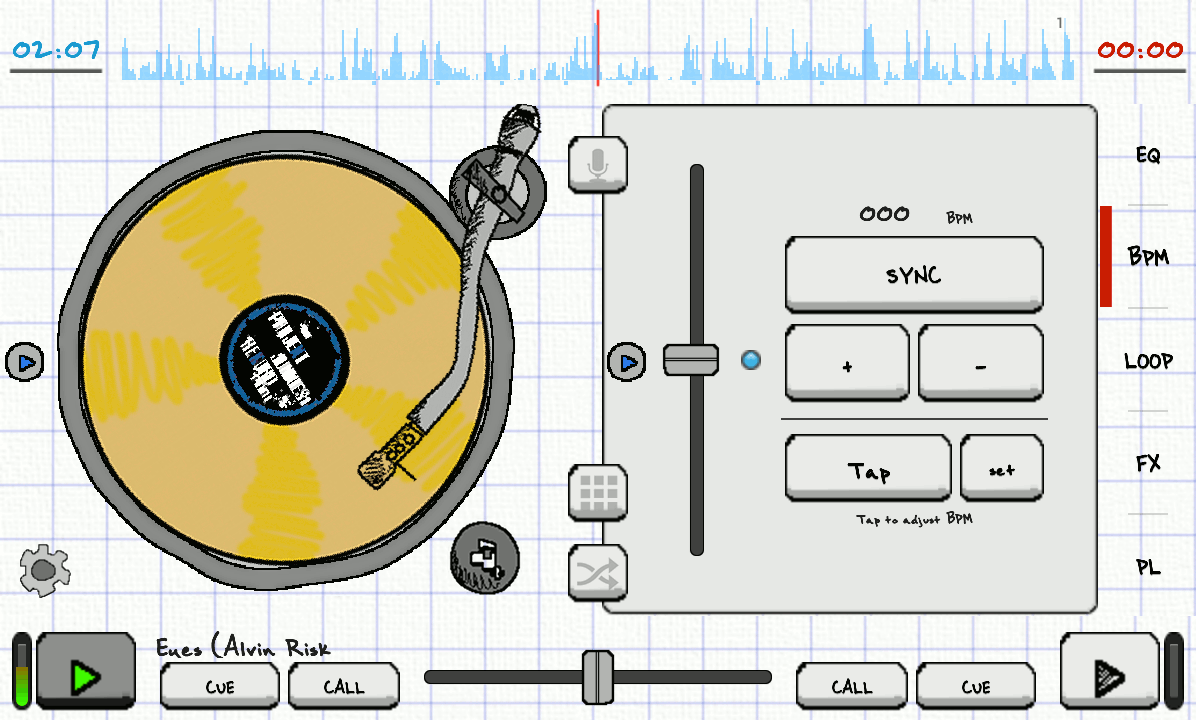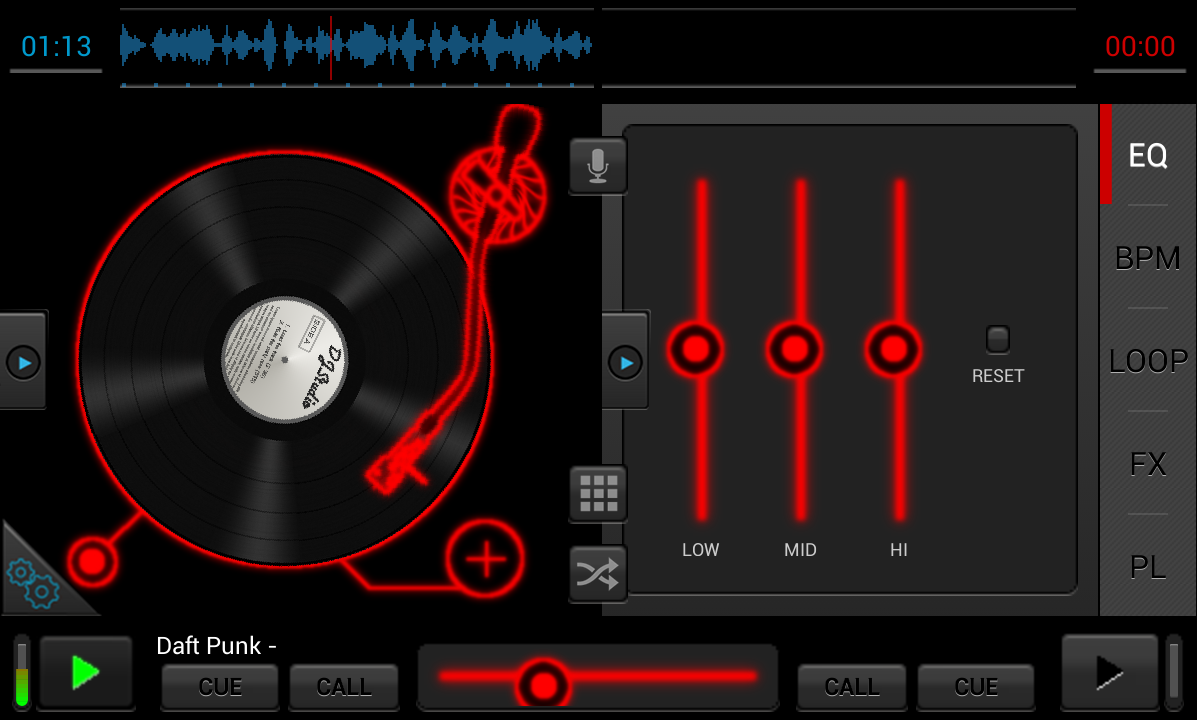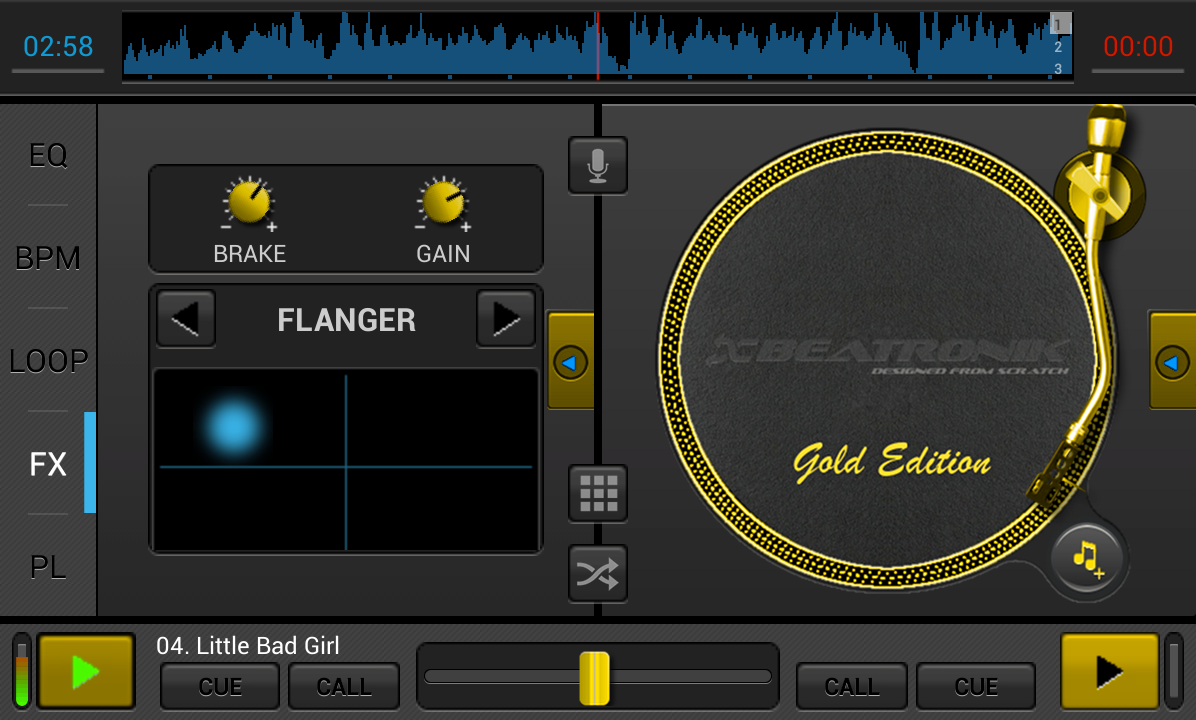 كلووووو زق يا اجانب :-( :-[
The Best and the only one who's really working of all the dj apk's can i try in my Android phone or tablet !
i downloaded and installed this app but skins are not unlocked so i think this is a fake app
primer comentaro faq yeahhh
wie kriege ich die lizense
geil geil geil!!!!!!!!!!!!!! eigentlich müsste man zahlen doch das ist wirklich gratis und funktioniert problemlos
apena lo probarere vere si me funciona
Es to nile entienendoO ni papass pinches ' lacrasz
Necesita la licencia para tenerla deves ser usuario root y descargar luky patcher, dicn q asi funciona
dice que tienes que tener permiso para entrar en la aplicación arreglenlo porfavor si Gracias ...
bella zio ...figa finalmente uno che abbia messo stapp dimmerda su staptoiddd del cazzo .... ti ringrazio dal profondo della mia minchia ...se hai bisogno di un partner attivo chiama questo è il mio numero: 33884729437
xq no quiere entrar a la aplicación..Dice no divice...que hago
dj studio 5 app very good