Download Address book - Placebook APK Info :
Download Address book - Placebook APK For Android, APK File Named com.bhkapps.places And APP Developer Company Is BHK . Latest Android APK Vesion Address book - Placebook Is Address book - Placebook 1.60 Can Free Download APK Then Install On Android Phone.
Address book - Placebook APK Description
This is a address book like app which does a lot more. If you are one of those person who does not remember address good this app is for you. Use cases 1) Store address for quick GPS navigation. 2) Save relatives address just like you save their phone numbers. 3) Get notified when you are near a location or address. Here are some highlights of the app 1) Save addresses and link lot more information with it. 2) Location Alarm - get notified when you are near one of address (Optional) 3) All features are available without any In-App purchases. 4) No ads, Clean UI. 5) Free backup and syncing. Detailed features These are the information you can link with a Location 1) The Latitude and Longitude of the Location 2) Give a name and description. 3) Who lives there and there contact details (Phone, Email) 4) Photos of the place. 5) Assign a category like Friends, Family, Personal, Temporary, Public etc 6) Their complete postal address. 7) Landmarks Action you can perform 1) Set Location based alarm. (Get notified when you are near vicinity of one of your contact) 2) Quick action links to google map. 3) Call, Message, Mail actions are available for the linked contacts. 4) Copy, share google map link 5) Copy, share address 6) Share, download photos More features coming soon 1) Themes Please mail me with your custom feature request and great Idea. I will try to do it. --------------------------------------- Location based alarm Addressbook, Address Book, Place book, PlaceBook, Contact book for location, Contact book for places Location based alarm, Geofences, Place alarm, Location reminder, Place reminder, Geo alarms
From version Address book - Placebook 1.60
:
Added: 2018-03-04 23:26:19
Modified: 2018-04-23 21:19:19
Updated: 2018-10-08 22:53:08
See approximate distance from a selected location. You can pick from map, saved places, or use your realtime location.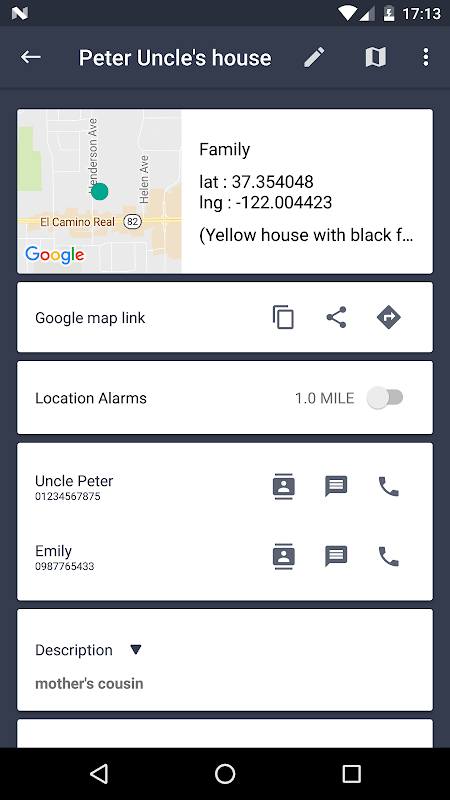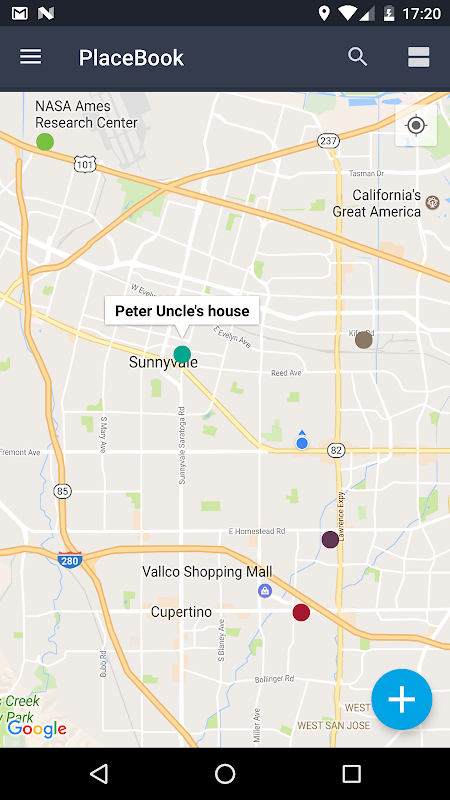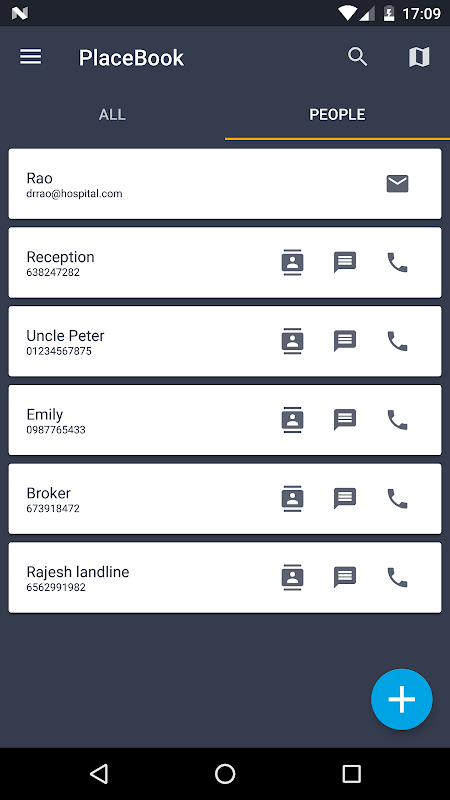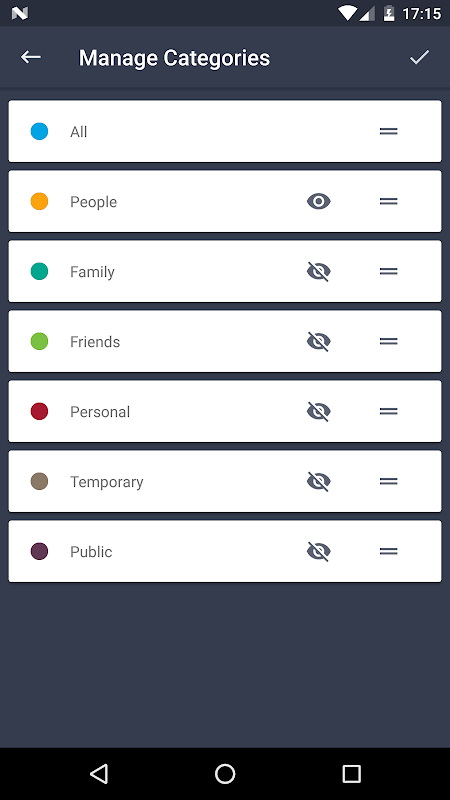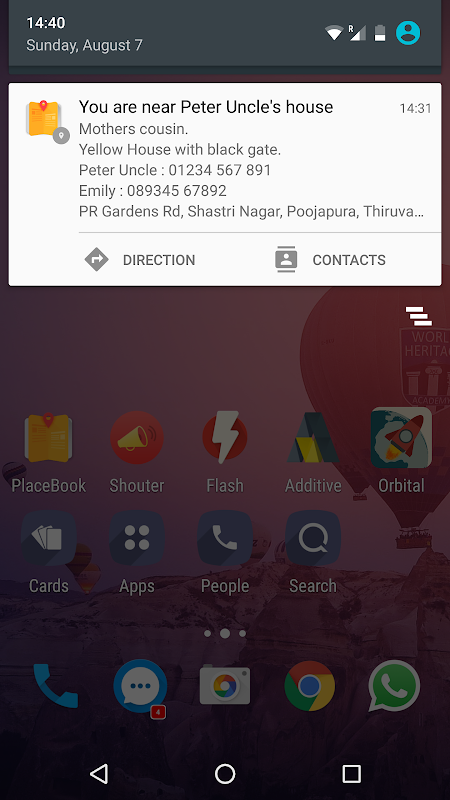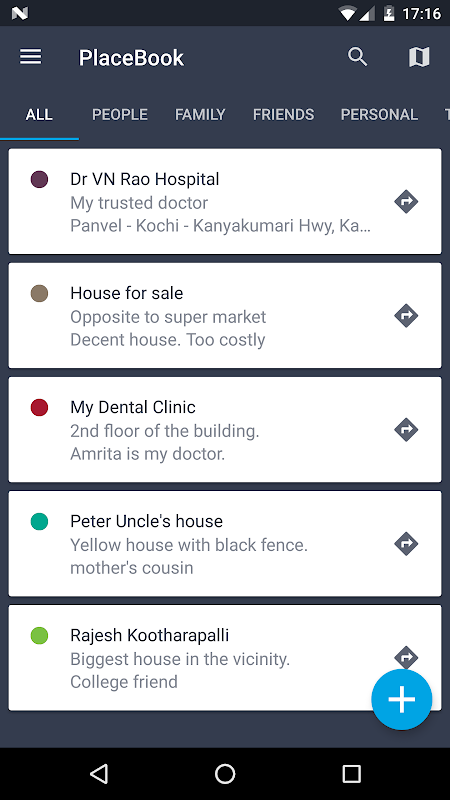 Download Address book - Placebook APK Android