Download SOLITAIRE Patience - Card Game APK Info :
Download SOLITAIRE Patience - Card Game APK For Android, APK File Named com.blacklight.klondike.patience.solitaire And APP Developer Company Is BlackLight Studio Works . Latest Android APK Vesion SOLITAIRE Patience - Card Game Is SOLITAIRE Patience - Card Game 7.0.6-minApi18c Can Free Download APK Then Install On Android Phone.
SOLITAIRE Patience - Card Game APK Description
Solitaire is the #1 Solitaire card game by BlackLight on Android and coming soon on iPhone and iPad devices too. It's a card game of patience. If you like "Windows Solitaire" (also known as Patience and Klondike), you are going to love this classic solitaire card game. Solitaire Patience card game is from the makers of Editor's choice games Wordathon and Word Shift. You'll love the design of solitaire patience cards. Cards are big and clear to see with eye-pleasing colors for card game to be played on any device screen. You can play this hand crafted Solitaire patience with or without timer at your ease on your phones and tablets. In Solitaire Patience card game look forward to winnable games and step-by-step solution as DIY or steps. Play Solitare Patience. It's lots of fun, no glitches, easy to play, understand and navigate. Solitare Patience features: ♠ Klondike Solitaire Draw 1 card ♠ Klondike Solitaire Draw 3 cards ♠ Vegas and Cumulative Vegas mode ♠ Large, easy to read cards ♠ Option to play Winnable Deals ♠ Smooth Card movements ♠ Undo option ♠ Double tap to auto move cards ♠ Beautiful color and themes ♠ Minimal ads for a free to play game ♠ Milestone to share ♠ Achievements to gain ♠ Free to download ♠ Install to card ♠ Tablet support Solitare patence is a Free HD card game designed with NO disturbing or intrusive ads to interrupt your game play time. Moreover, you can go ads free easily too. Play solitare patence card game for free whenever you like - at work, subway, home or those dull moments. Proudly share your milestone achievements and make your friends envy! It keeps track of your stats so you can challenge yourself with each new game. ♠♠♠ Solitare Patience Klondike is packed with surprises for mpoint (sessionm) users too. ♠♠♠ It's a huge hit amongst classic card game community and user forums enthusiastic about good quality Solitaire game. Play it before you go to bed! Have a question or suggestion about Solitaire Patience card game? Please feel free to write to us and we will be prompt to respond personally. [email protected] Follow us on Twitter @blacklightsw LIKE us on Facebook for latest updates https://www.facebook.com/pages/BlackLight-Studio-Works/313462352036236
From version SOLITAIRE Patience - Card Game 7.0.6-minApi18c
:
Added: 2019-09-09 12:51:17
Modified: 2019-09-19 16:24:12
Updated: 2019-09-19 16:24:07
Haven't won a deal in a while? WINNING DEAL feature is here. Configure game to deal hands that are guaranteed to have at least one winning solution.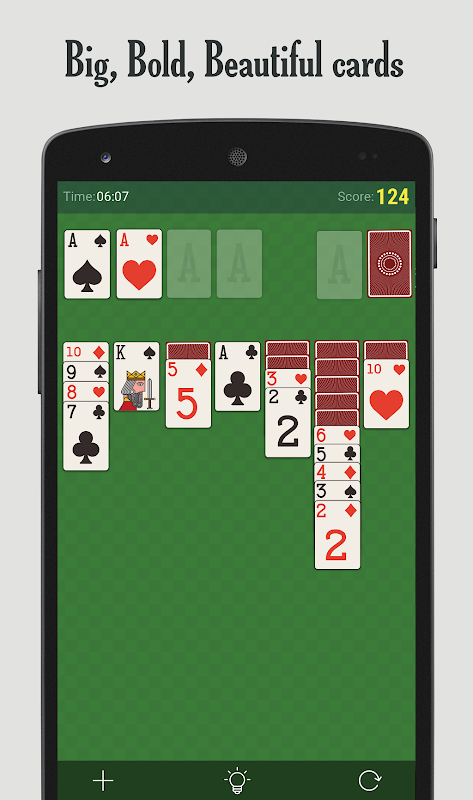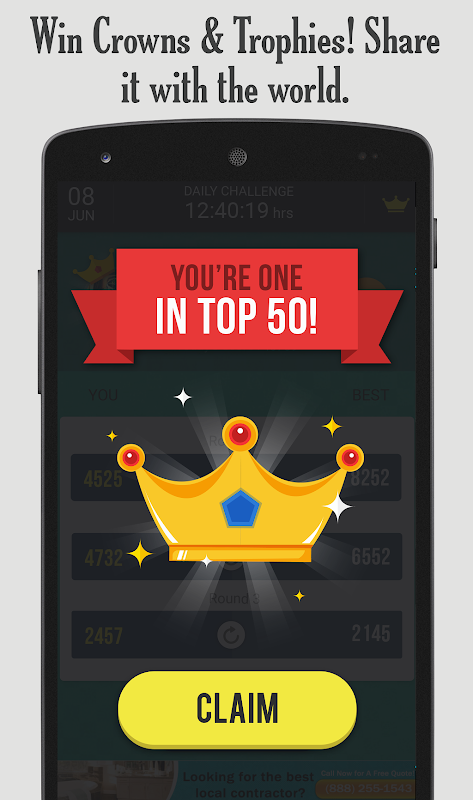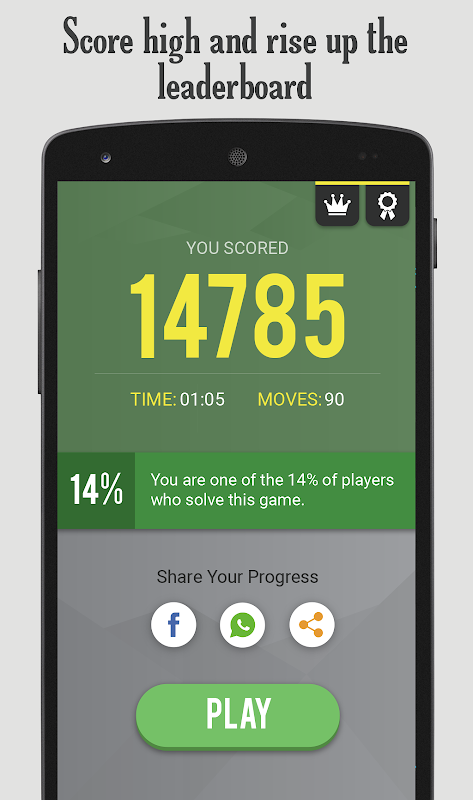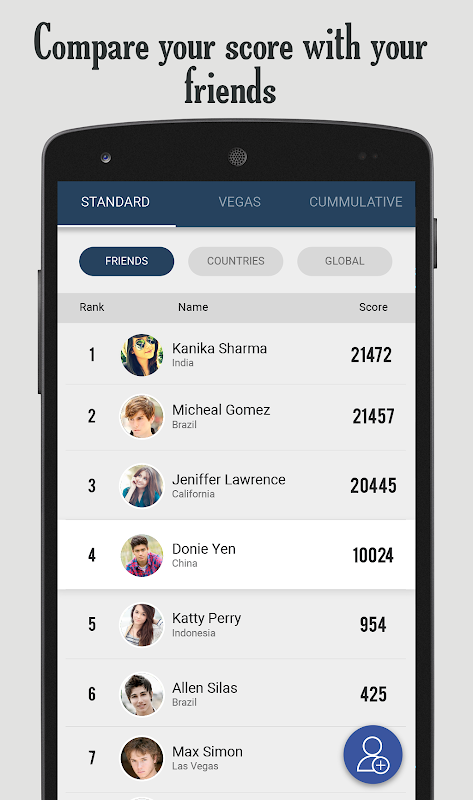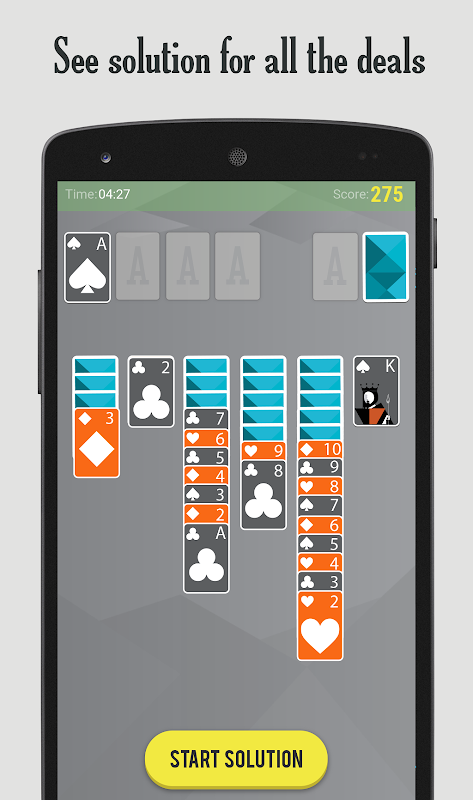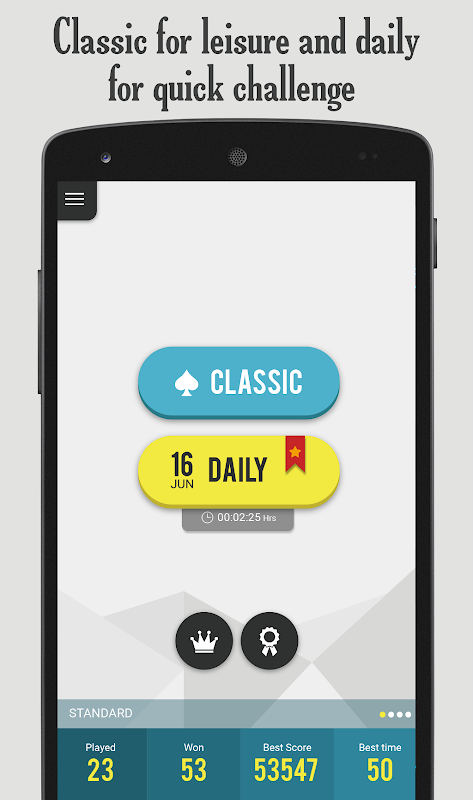 Download SOLITAIRE Patience - Card Game APK Android