Download Hearthstone APK Info :
Download Hearthstone APK For Android, APK File Named com.blizzard.wtcg.hearthstone And APP Developer Company Is Blizzard Entertainment, Inc. . Latest Android APK Vesion Hearthstone Is Hearthstone 12.0.26080 Can Free Download APK Then Install On Android Phone.
Hearthstone APK Description
DECEPTIVELY SIMPLE. INSANELY FUN. Pick up your cards and throw down the gauntlet! In Hearthstone, you play the hero in a fast-paced, whimsical card game of cunning strategy. In minutes, you'll be unleashing powerful cards to sling spells, summon minions, and seize control of an ever-shifting battlefield. Whether it's your first card game or you're an experienced pro, the depth and charm of Hearthstone will draw you in. JUMP RIGHT IN: Fun introductory missions bring you into the world of Hearthstone's intuitive gameplay. BUILD YOUR DECK: With hundreds of additional cards to win and craft - your collection grows with you. HONE YOUR SKILLS: Play in practice matches against computer-controlled heroes of the Warcraft universe. Thrall, Uther, Gul'dan - they're all here! COLLECTION TRAVELS WITH YOU: Your card collection is linked to your Battle.net account - enabling you to switch your play between tablet and desktop with ease. AND FIGHT FOR GLORY: When you're ready, step into the Arena and duel other players for the chance to win awesome prizes! Hearthstone requires at least 2GB of installed space on your device. Languages Supported: * English * Français * Deutsch * Español * 简体中文 (Simplified Chinese) ©2018 Blizzard Entertainment, Inc. All rights reserved. Hearthstone, Battle.net and Blizzard Entertainment are trademarks or registered trademarks of Blizzard Entertainment, Inc., in the U.S., and/or other countries.
From version Hearthstone 12.0.26080
:
Added: 2017-12-22 14:57:04
Modified: 2018-08-14 02:34:47
Updated: 2018-09-08 11:44:19
The Boomsday Project an expansion of 135 new cards, arrives August 7!
* Log in after launch to claim 3 packs and a random Class Legendary minion (or Hero card)--FREE!
Card Changes – Visit www.playhearthstone.com for details.
* Shadowboxer now activates when a minion is healed.
* These Minions have changed Type: Ghostly Charger; Ixlid, Fungal Lord
For a full list of Arena updates, game mechanics updates, bug fixes, and gameplay improvements, visit www.playhearthstone.com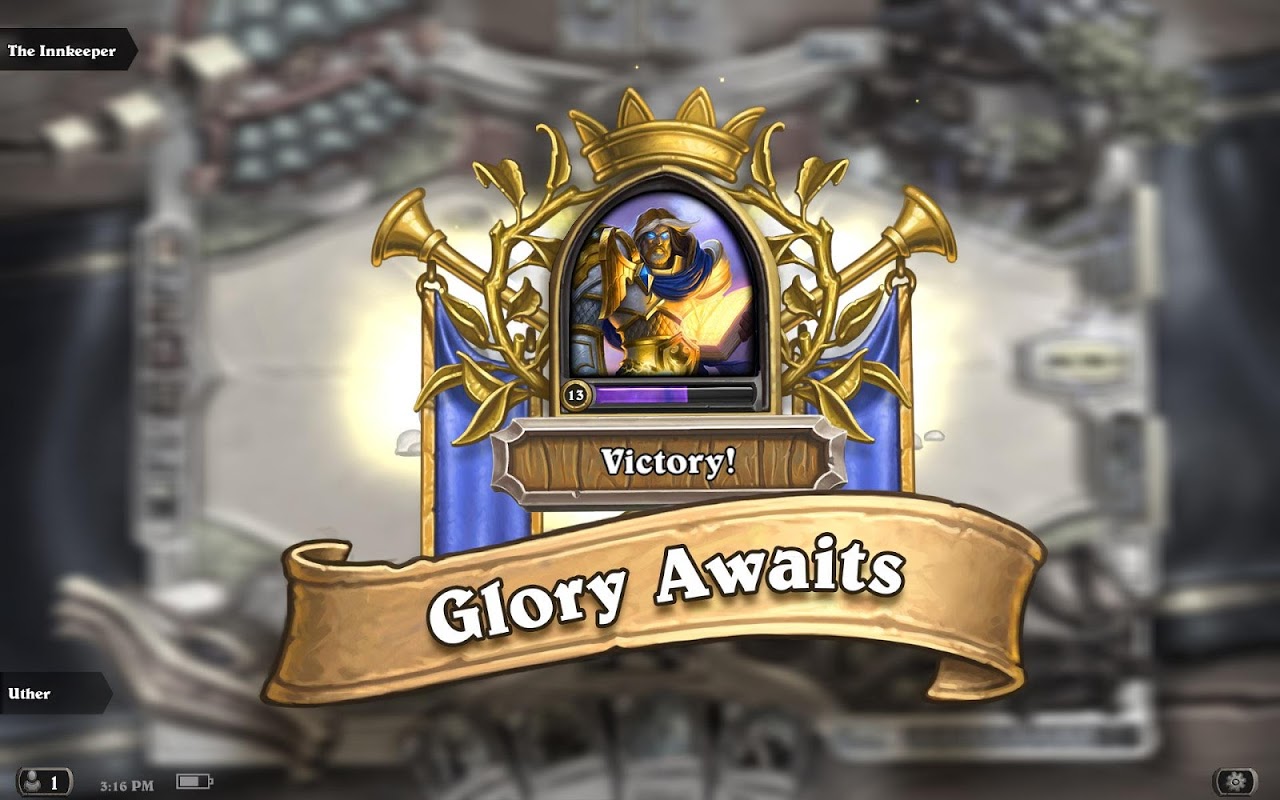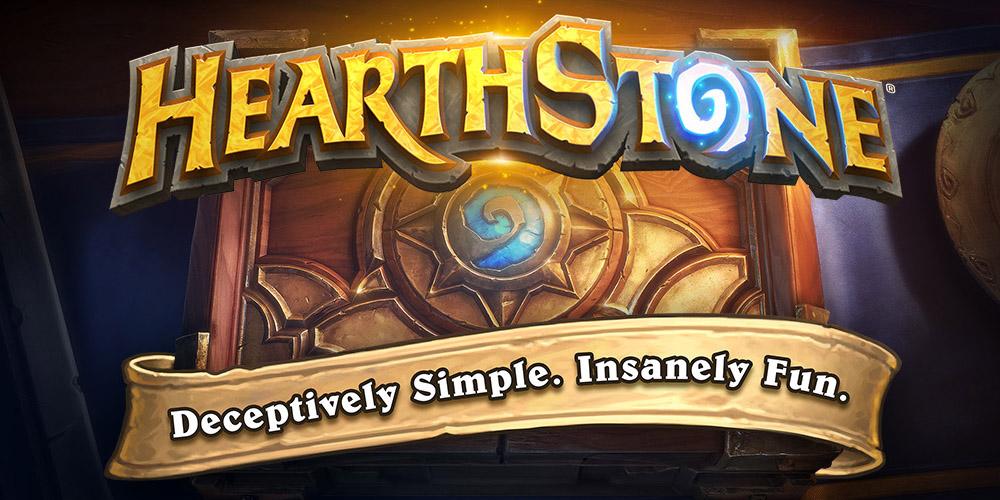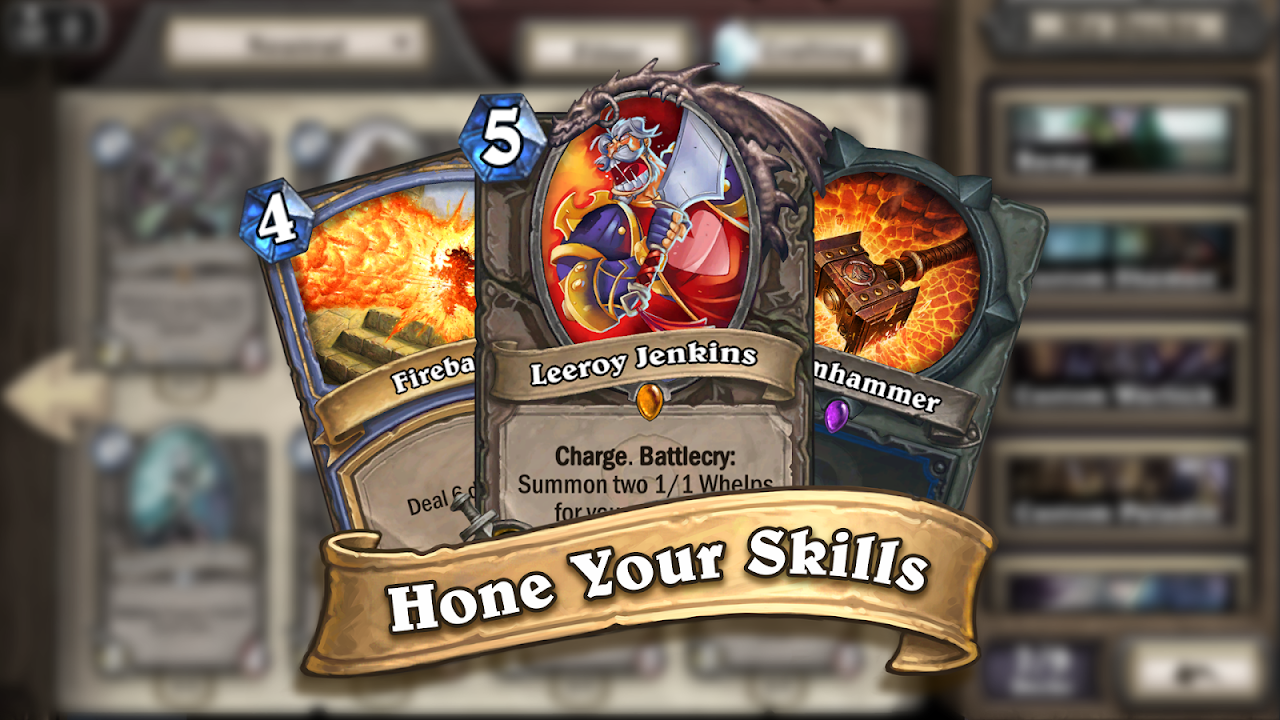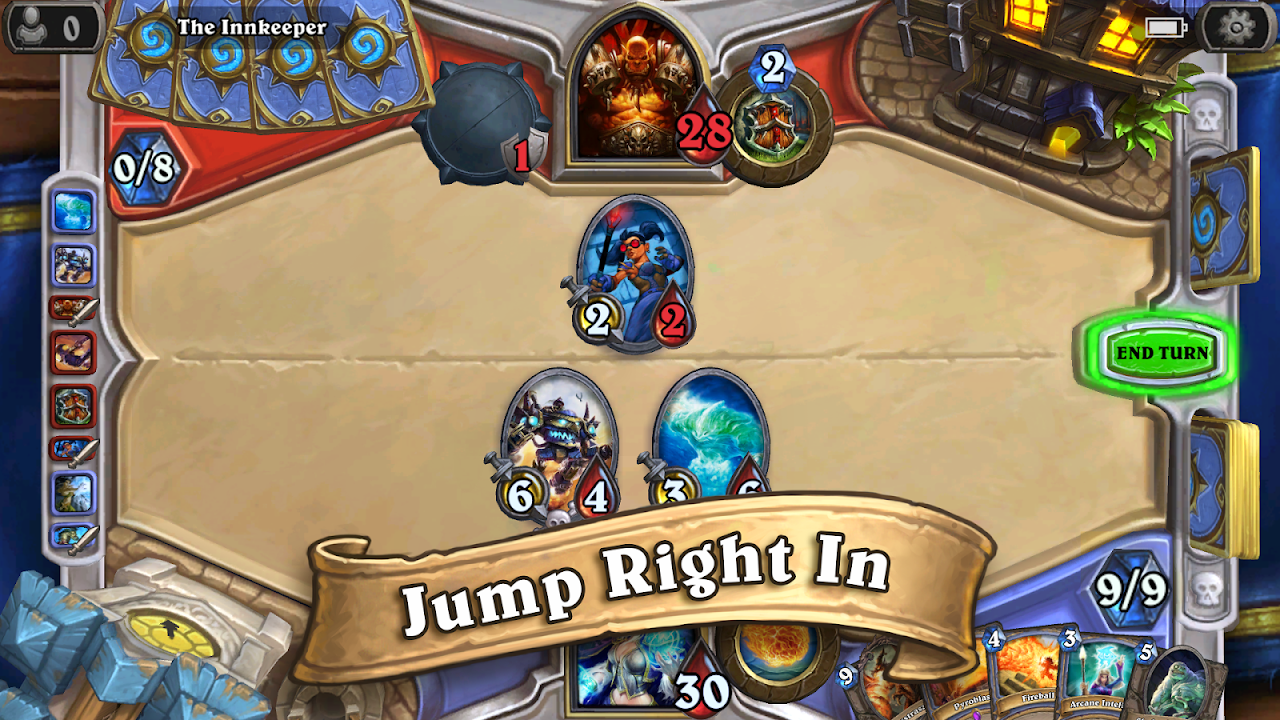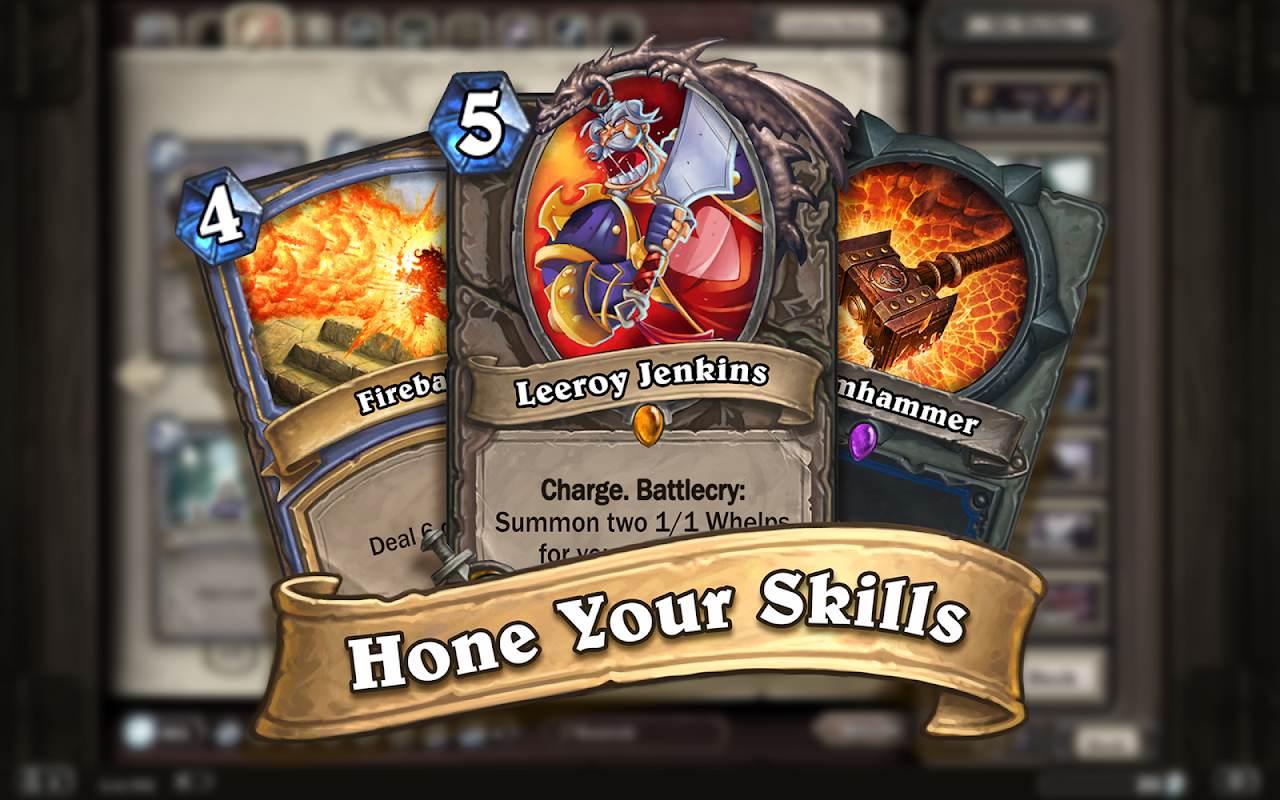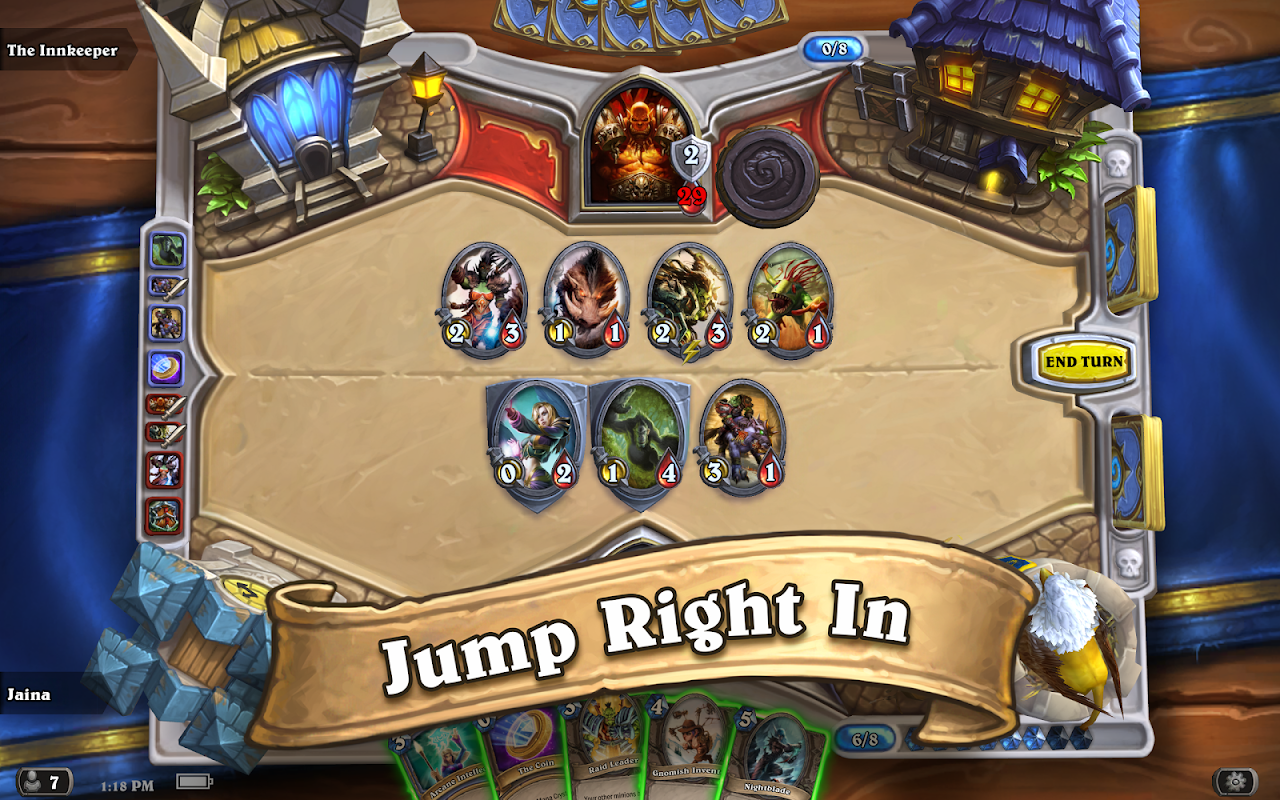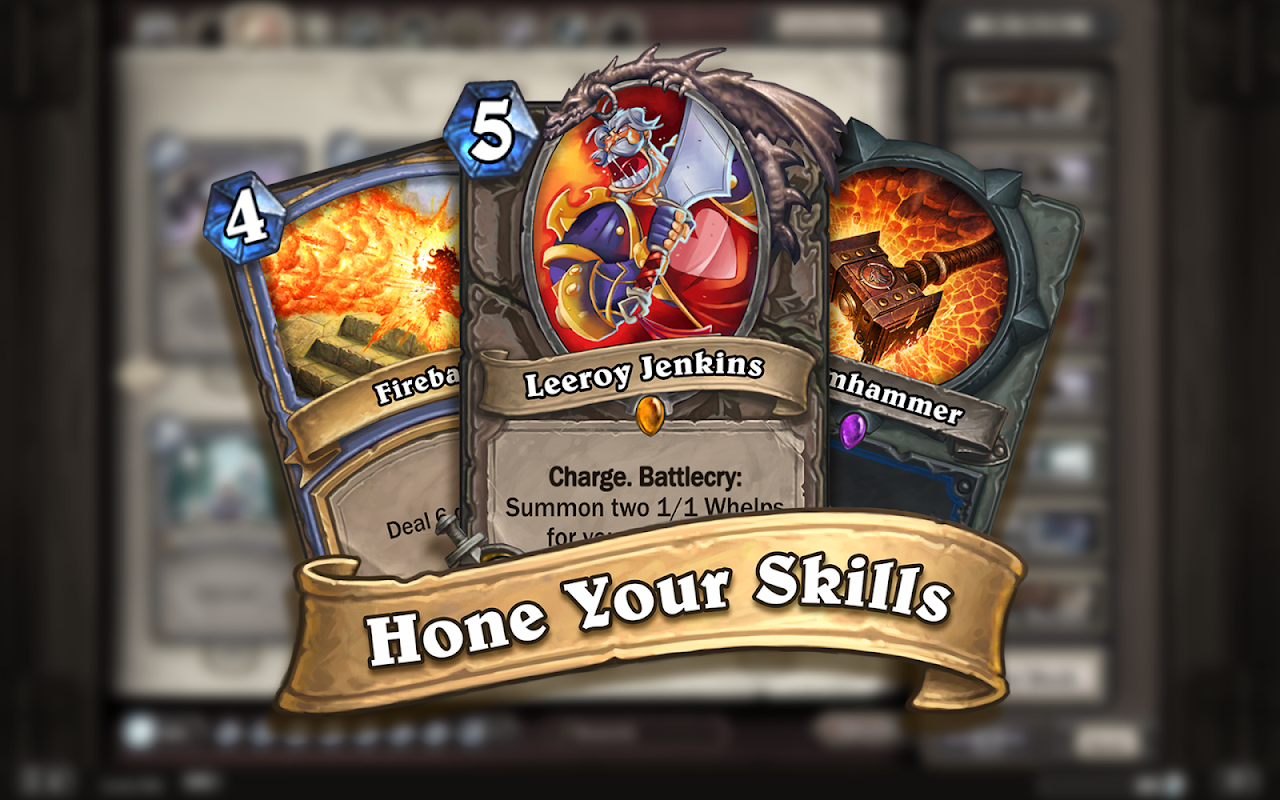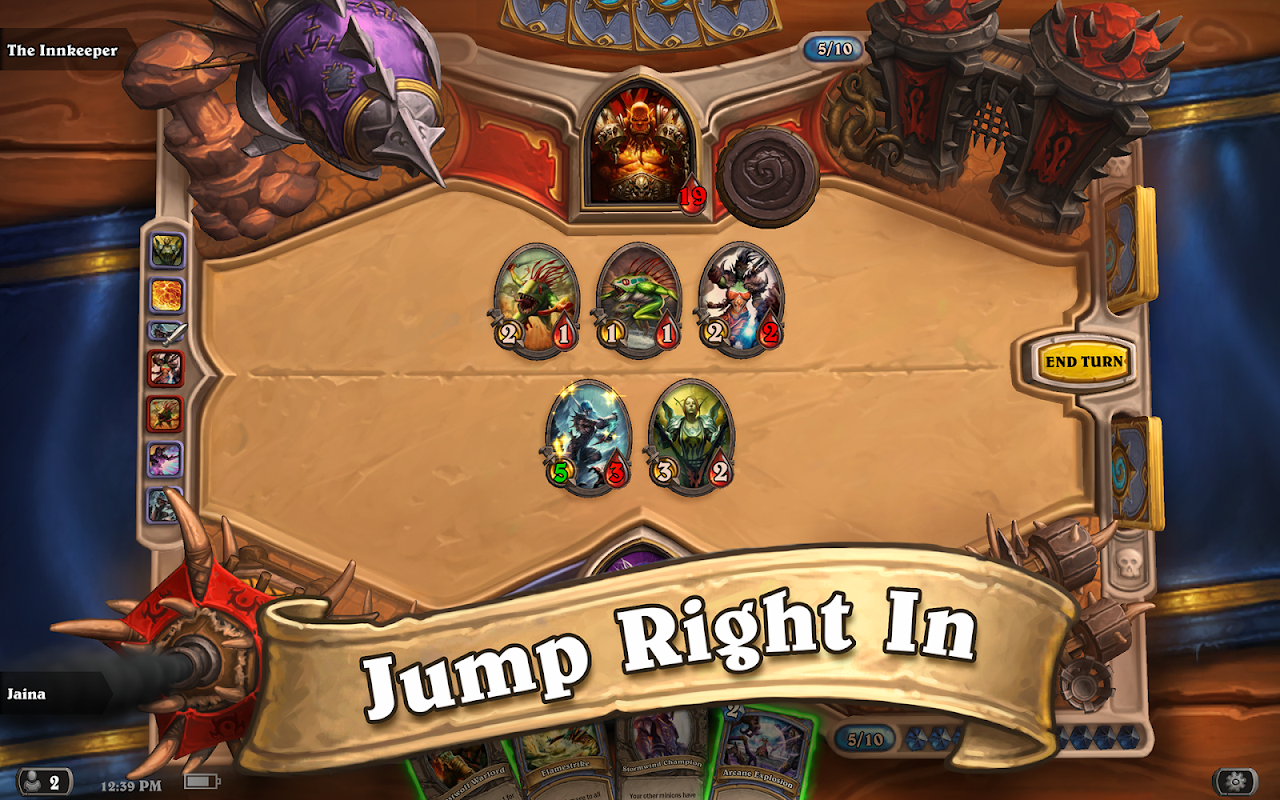 it doesnt even look like clash royale only because this app says so plus this is older than it
it doesnt even look like clash royale only because this app says so plus this is older than it
is it as same as pc version??
Inutile diseducativa x i piú piccoli dissociativa non serve a molto se non a provocare dipendenza e ciò é nocivo dovrebbe essere cancellata come molte altre app xke il gioco porta du o tendenza
there wasnt even idea of clash royale when heartstone was released on pc by blizzard
I know right it's a cool game
super taik macam mana mau taik otak kau!
bahasa opo iki ro nymbung
muito bom amei estou abaixando é muito bom
el que quiera luchar contra mi me llamo ibonkiller2004
es broma es el mejor juego de el mundo
es falso normalmente te pone que son 1gb pero este te ocupa mínimo 3gb
hey it won't let me download it even though I have more than enough space
eu acho que super hiper bom mas não sei
Hezký Neeeeeeej ale karta SD s tím to nedokážu
es bueno e lo jamako es stronz
java me lamentablemente la Pichincha
Faites un sorte qu'il n'y ai pas d'erreur d'installation
MT lento fica quando ta instalando
cant buy from the shop...
it won't let u install it