Download Tactical Monsters Rumble Arena -Tactics & Strategy APK Info :
Download Tactical Monsters Rumble Arena -Tactics & Strategy APK For Android, APK File Named com.camex.tactical.monster And APP Developer Company Is Camex Games . Latest Android APK Vesion Tactical Monsters Rumble Arena -Tactics & Strategy Is Tactical Monsters Rumble Arena -Tactics & Strategy 1.10.11 Can Free Download APK Then Install On Android Phone.
Tactical Monsters Rumble Arena -Tactics & Strategy APK Description
***** Globally featured by Google Play ***** Selected by "Android and Me" as Top 10 Games ***** Selected by "Android Police" as Top 30 Notable Games ***** "The game's fast-paced 3 to 5 minute battles seem like the perfect fit for mobile." - Pocket Gamer ***** ".. I'm loving the look of Tactical Monsters... there's no lack of content in Tactical Monsters Rumble Arena. And since this is a social game with clans, you'll be able to trade monsters with others..." - Touch Arcade ***** "Tactical Monsters: Rumble Arena is a hex grid, turn based strategy game where ghost, ghouls and everything in between come to blows in fast-paced action." - IGN =GAME SUMMARY= Experience the rush of 3-5 minute strategy battles in the world of Tactical Monsters comprised of monsters from all corners of the world. Whether you are competitive in real life or virtual reality, this is the ultimate competition game for you! =GAMEPLAY GENRE= Form the most monstrous team and conquer the real-time multiplayer gameplay. Outsmart and destroy your opponents by strategically positioning your monsters before battle and tactically controlling their actions in battle. This is a turn-based, hex grid tactics gameplay with monsters from all time and space. From Franky the Frankenstein, to fantasy monsters like Medusa and Griffin, to culturally established creatures like WuKong and the Mummy, to monsters you've never seen before such as Bigfoot and Nobu the ghost samurai. Each monster have their own unique background and jobs. Each monsters have unique skills such as magic skills, physical skills, or even world-ending skills like the nuclear warhead from Dr. Walter's Mecha Machine. =SOCIAL INTERACTIONS= Play with your friends in 1 on 1 virtual battles, form a clan to trade cards. Exchange tactical knowledge with players worldwide in the world chat and clan chat. Build your own clan defenses to fend off the enemy raiders and be the #1 clan in the world! =PLEASE NOTE= Tactical Monsters is strategy game that is completely free to download and play. However, some optional game items can also be purchased for real money. You can disable in-app purchases in your device's settings. An internet connection is also required. =FEATURES= - Battle through Adventure Mode to recruit unique monsters. - Upgrade the monsters to unlock ridiculous monstrous and destructive skills - Endure through the Guerrilla Warfare Mode (Survival Mode) to defeat the never-ending BOSSES. - Sharpen your tactics by visiting Training Grounds. - Duel players in real time live PVP to take their thrones and claim the world treasure chest. - Set your optimal defense formations and layouts in Mine Defense. - Ally with your clan mates to chat strategy, to share cards and be the #1 clan in your country - Discover free items, rewards and monsters. - You might like this game if you like to like turn-based games, strategy games, hero growth and heroes collection games, RPG games, TRPG games, games similar to western chess, Chinese chess, war chess. This game is also similar to other turn-based hex grid or hexagonal games. =SUPPORT= Email us at [email protected] Follow us on Facebook to get news, updates: www.facebook.com/tacticalmonsters Twitter: @TacticalMons Join our Discord channel to chat strategy: https://discord.gg/XYHhgB4 *Get 500 FREE gems by joining our Discord group and entering your player ID in the #newbies_free_gems channel *Tactical Monsters is fully developed, owned and operated by Camex Games. *Camex Games partnered with Lemix Games to bring you some of your favorite characters from Monster Castle.
From version Tactical Monsters Rumble Arena -Tactics & Strategy 1.10.11
:
Added: 2017-11-03 02:40:41
Modified: 2018-10-13 00:09:53
Updated: 2018-10-13 00:09:53
1.10.11 Update
-New Premium and Premium PLUS Subscriptions and new store! More benefits and discounts!
-New Monster: Tusk
-Expeditions rewards increased to balance out the increase in difficulty with higher levels
-Updated chests in the store!
-Season chests changed to Legendary Chests and Lightning Chests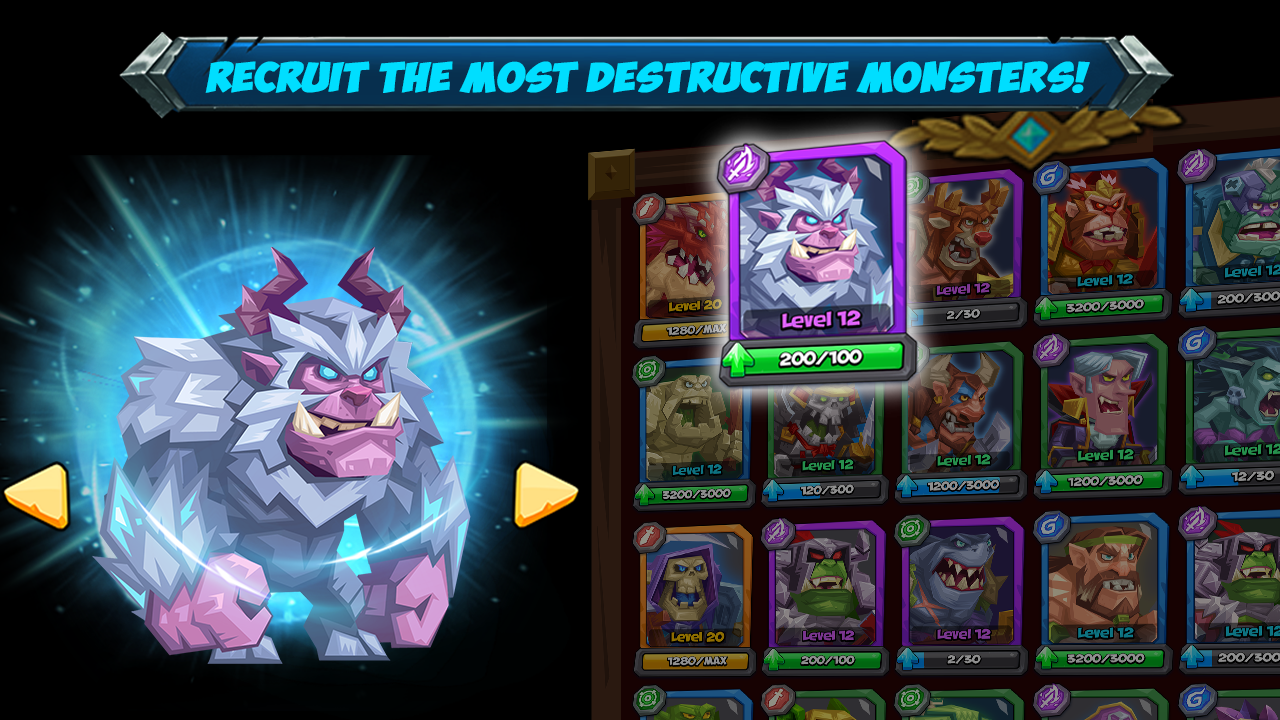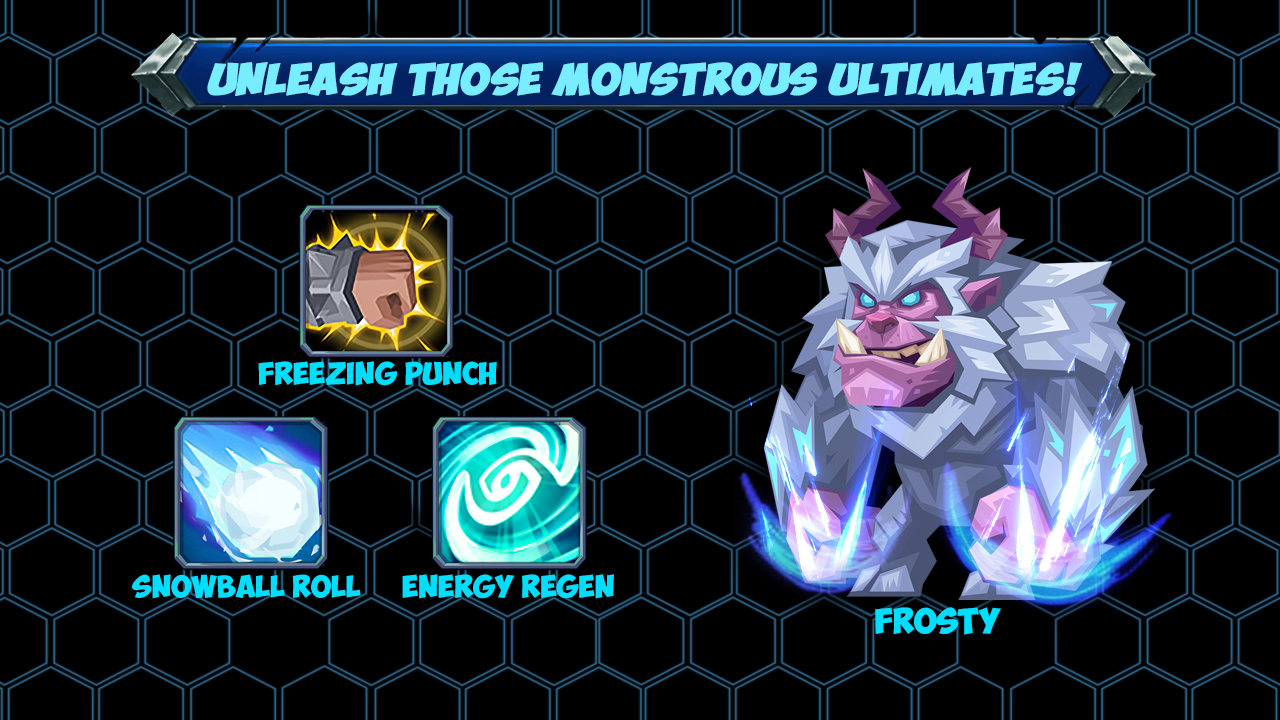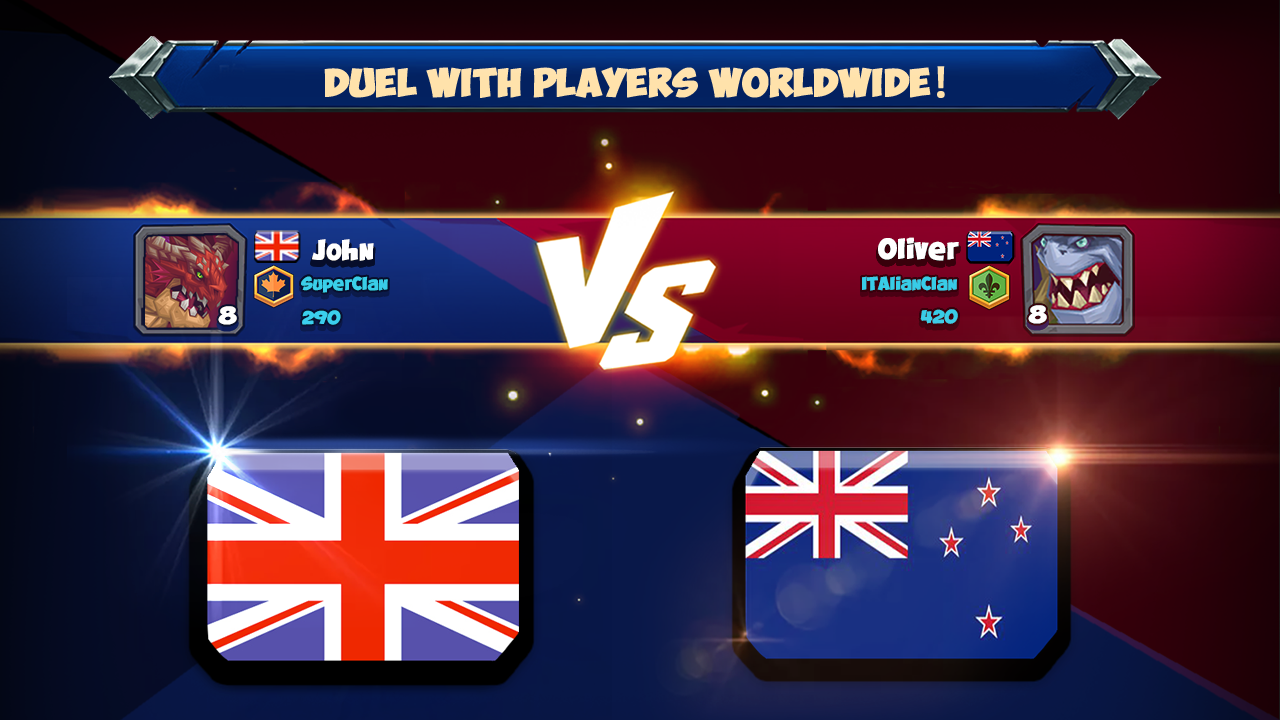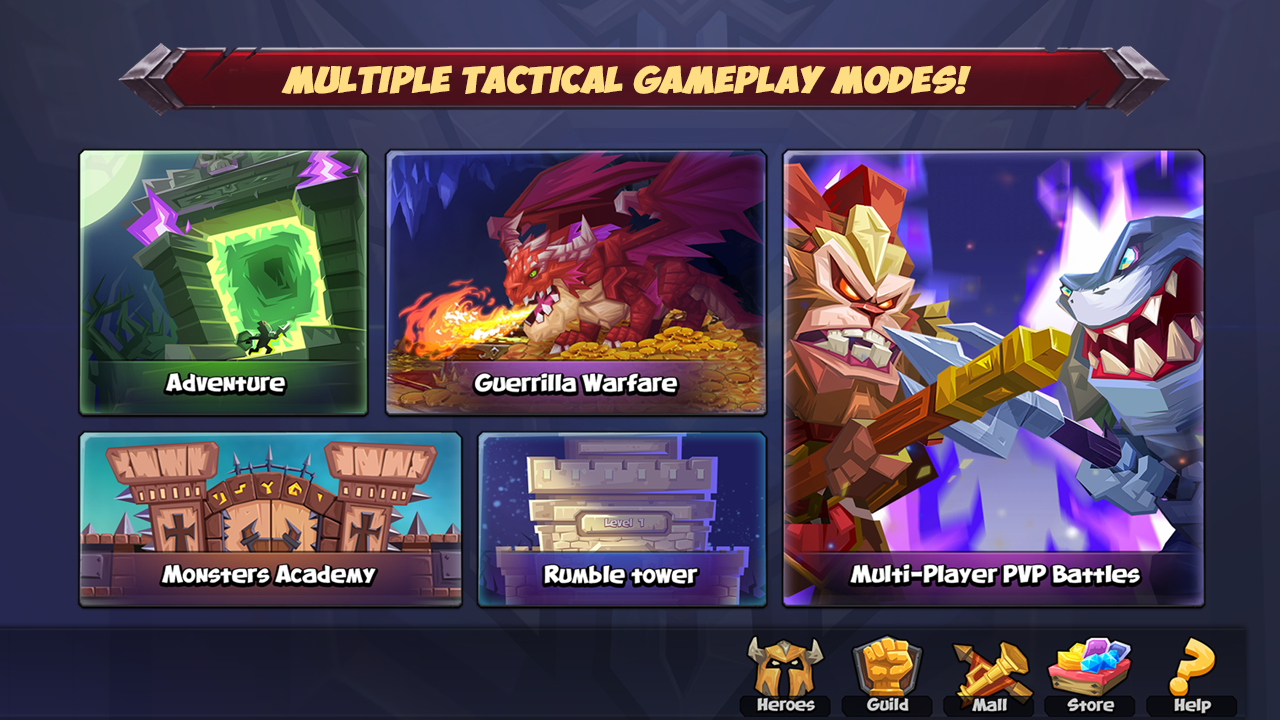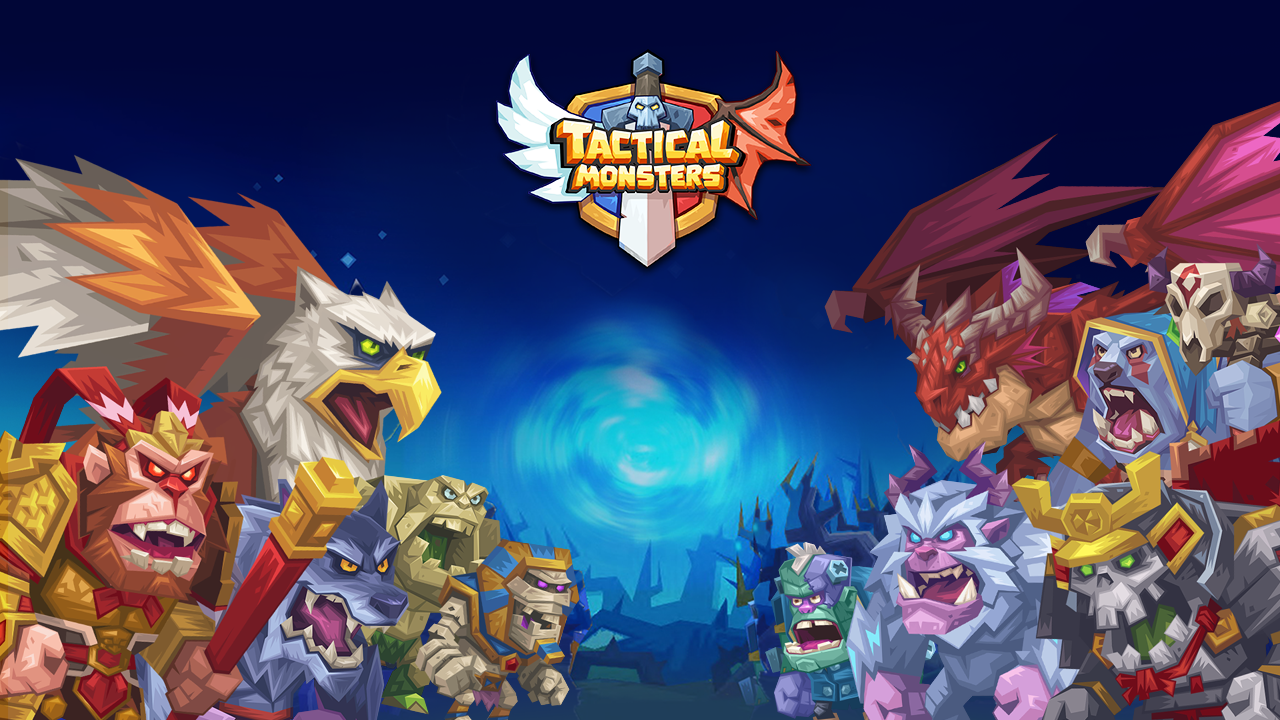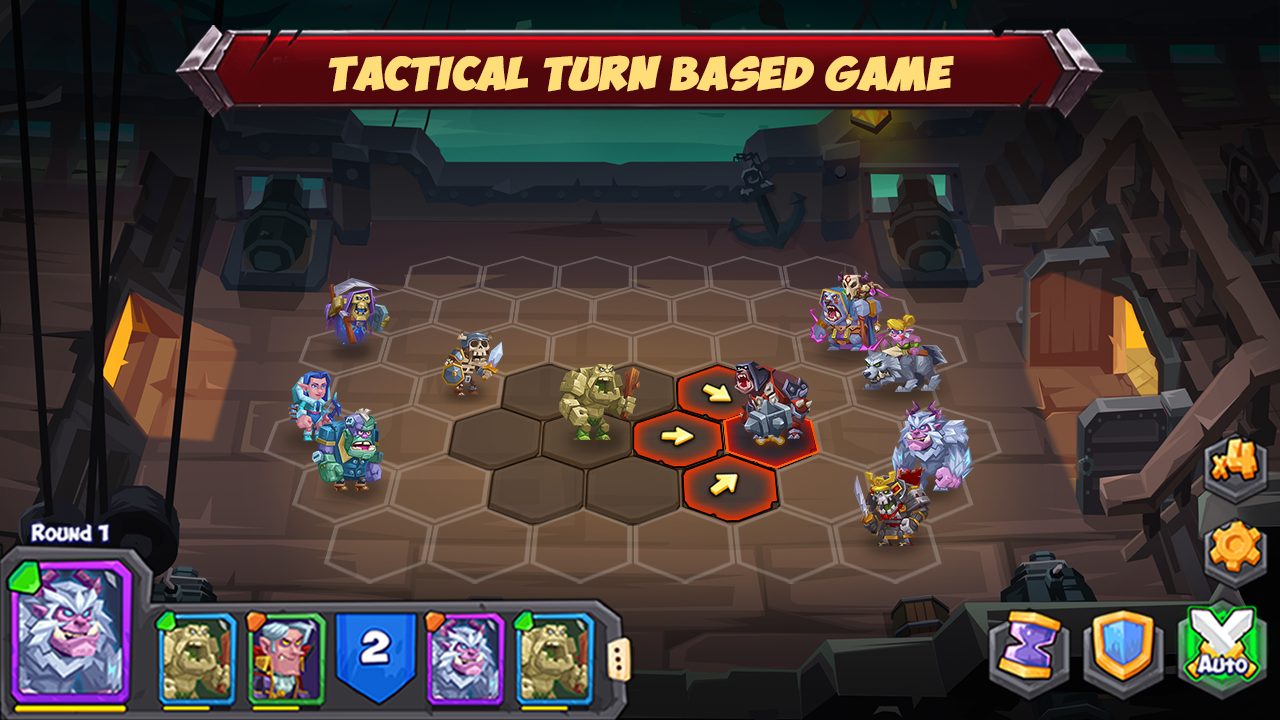 Related For Tactical Monsters Rumble Arena -Tactics & Strategy