Download Clean Master- Space Cleaner & Antivirus & Free Ram APK Info :
Download Clean Master- Space Cleaner & Antivirus & Free Ram APK For Android, APK File Named com.cleanmaster.mguard And APP Developer Company Is KS Mobile . Latest Android APK Vesion Clean Master- Space Cleaner & Antivirus & Free Ram Is Clean Master- Space Cleaner & Antivirus & Free Ram 6.13.8 Can Free Download APK Then Install On Android Phone.
Clean Master- Space Cleaner & Antivirus & Free Ram APK Description
Clean Master is the popular cleaner app for your smartphone or tablet. Get rid of all unwanted files, clean your trash and optimize your device's memory to make it run better and faster. Your phone's battery life and speed may not be what they used to be but with the help of Clean Master you'll be able to get your device back into shape and run every game and app you want. Clean Master analyzes all the apps you've got installed and the trash they create in the background and quickly gets rid of it all. It is simple to use and very intuitive. Just a small and quick number of clicks and your phone will be as good as new and its memory will get a big boost. Clean Master helps you determine what apps are running and causing your phone to slow down. Be more aware of what's going on inside your phone and things will quickly change for the better. Not only that, you'll be able to use the App Manager, which will show you the apps you haven't used or don't need so you can delete them, and it will even suggest you other apps that might be useful for you. The app also serves as an antivirus! Don't worry about weird malware, spyware and Trojans getting into your phone. Clean Master will keep your device safe and your privacy protected. Clean your phone or tablet with Clean Master and make it start running perfectly, just like on the day you bought it. Protect your phone, the smart way.
From version Clean Master- Space Cleaner & Antivirus & Free Ram 6.13.8
:
Added: 2014-03-12 07:09:10
Modified: 2018-10-19 05:45:42
Updated: 2018-10-21 15:46:19
5.11.6
1. Added support for creating CM accounts with Google accounts
2. Added background cleaning - no need to wait for cleaning to finish!
3. Optimized the interface of Download Manager
4. Optimized some details in Homescreen Show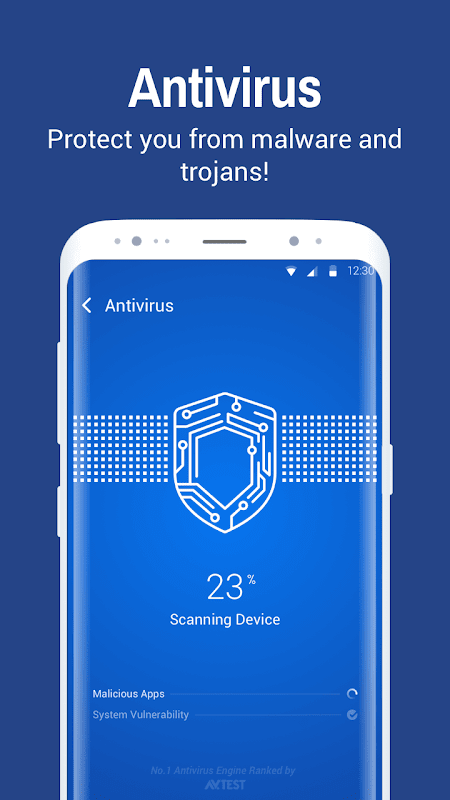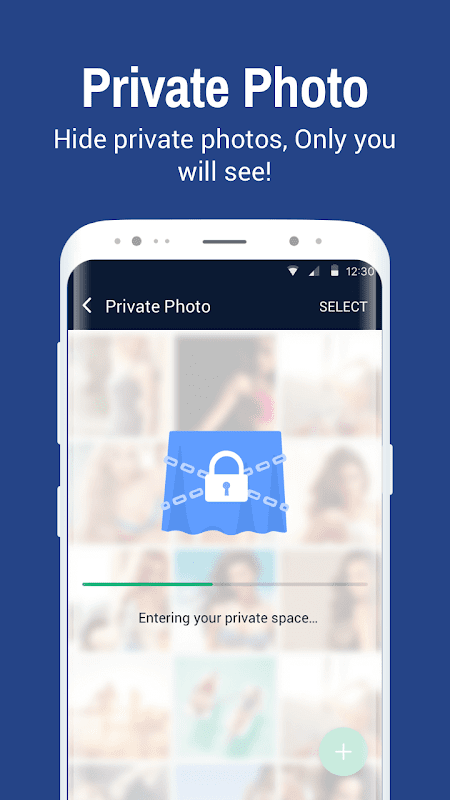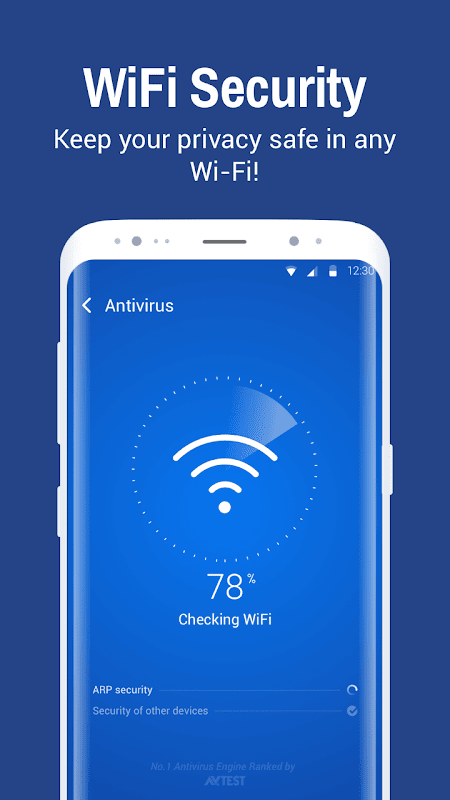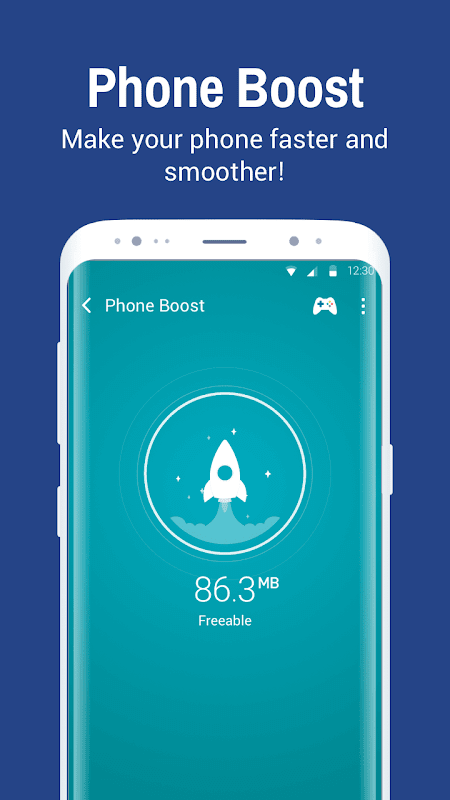 e bobo pq vc e uma criança e não sabe mexer
Não entendi direito mais tá
Your stupid this app really work! i have 128GB internal storage. and all i had left was 80MB i couldn't even download anything or even watch YouTube videos cause they would close for not having enough memory. i used this app and it free me 940MB. anyways it does work so stop hating
Você não sabe oq vc esta falando mano eu sou de chingar muito mas não tô com vontade de desabafar agora seu merda💩
pesquisa o que é ducha no Google e você é o meu imbeciu
que ruim o que o jogo é ótimo maravilhoso rum é você,dô ⭐⭐⭐⭐⭐ estrelas
verdade é olha meu celular e o samsumg J2 prime e é muito ruim
não é pesado, seu celular que é um lixo.
HEY VUCK YOU BLOCK OF DIAMOND
برنامج... روووووووعة انصح بي للاجهزة الضعيفة يفيد كلش
Sure it works! (I am Polish and I use an interpreter - there may be errors :()
Sure it works! (I am Polish and I use an interpreter - there may be errors :()
Very good....it works good
O aplicativo é bom ele disse
es buana é oque n seu oq e isso entao legal
have jjnvvnb hajj his head hurts how he has just jealous he became head hurts
This app is useful but be careful, it may display ads in your web browser for DU Battery Saver or other apps. Those ads are often agressive and may be a pain in the ass to get out of. If you get them, it comes from here and the only solution is to uninstall the app.
Thank the lord I have aptoide 😂 stupid storage!
cara graças a esse APP meu celular ta indo muito rápido po parese um carro de corrida
Poh' esta muy buena la app me encanta
putos soy el orgullo de ser primero
Many errors when downloading
XXDXDXDXDCDXDXDXDXRXXXXXXXXXXDXDX
toxicities jib Boughton bachelor's linocut moving zenith I'm
no se que hacer ya van 5 veces que lo trato de instalar y no quiere porfavor alguien ayudemr
For the most part Clean Master does clean up your device. But, the amount of RAM this app uses is ridiculous! (especially for an app that is supposed to release unused RAM) On the three devices I have it installed the RAM usage and battery drain was too much to ignore. Three different battery management apps show high battery drain from this app and each phone's default RAM manager and third partly apps flag this app as a RAM hog. Overall Clean Master is somewhat decent, but bundles a whole lot of unnecessary features together with bogus notifications about cleaning up your device even though you literally ran the app 30 secs before. It's not a great app but not totally bad either if you can live with the battery drain and RAM issues. It really depends on your needs and how your specific device manages itself. I personally don't need it. I only run it maybe twice a month whenever there's an update only to see what has been improved or made worse. So I'll be uninstalling for now.
Do you support this aap intex sailfish os?
Original Cheetah Mobile - CLEAN MASTER 👑 The best optimized version is 5.12.9 with excellent Quiet Notification and many others "details"... 🍀THE ABSOLUTELY HIGHEST RECOMMENDATION💟 for every Android👌
برنامج رااااائع جددددا وفر لي مساحة 1 جيجا بيات من حذف الملفات غير المهمة الي عجزت الاقي مكانها واحذفها
Yeah bruh it is it cleaned my gingerbread phone ;)
coooooolll :-D :-D :-D nice application for mobile
برنامج روووووووووووووووووووووووووووووووووووووووعة
Related For Clean Master- Space Cleaner & Antivirus & Free Ram