Download Cymera - Photo & Beauty Editor APK Info :
Download Cymera - Photo & Beauty Editor APK For Android, APK File Named com.cyworld.camera And APP Developer Company Is GifBoom Inc. . Latest Android APK Vesion Cymera - Photo & Beauty Editor Is Cymera - Photo & Beauty Editor 3.4.4 Can Free Download APK Then Install On Android Phone.
Cymera - Photo & Beauty Editor APK Description
The all-in-one beauty camera. Over 200 million users around the world are saying cheese to Cymera. With a bouquet of features and support in several languages, it's not hard why all eyes are on this powerful photo-editor. Features Best for a natural-looking glow: get a beauty makeover with its beauty tools like slimming, skin softening and more. Hundreds of selfie filters and easy to use effects also guarantee that every photo will impress. Camera lenses and silent mode: Use lenses like Fisheye, Lomo and more and shoot with clever features like anti-shake, timer, touch shooting and out-focusing options. There's also a silent mode when you need to be extra quiet. Collage and no crop InstaFit: Combine up to 9 photos with different grid options. You can also blur backgrounds and share your favourite photos on your favourite social networking sites. Retouch your photos instantly without photoshop: Enlarge your eyes or smile with automatic face recognition. Use liquify, correct the skin and use over 200 effects for hair and makeup - all with just your fingertips. Shape your dream body: Enjoy new body shaping functions like slimming your waist, shaping your legs and lifting your hips. Super quick editing tools: Remove red eyes, tweak the brightness, contrast or change the cropping and add stunning art effects in seconds. Upgrade photos with unique items: Add a story to your photos with trendy stickers, animal masks, beauty filters, texts, doodles and more. Sharing photos and smart gallery: Set your photos as wallpapers or share them on Kakao Story, Facebook, Instagram, Twitter and other socials. You can also organize photos by date, location, selfies and other categories. Facebook: facebook.com/CymeraApp Instagram: @Cymera_official Help us help you better. Contact us at [email protected] Your opinions click with us. Submit your feedback: Cymera>Settings>Feedback
From version Cymera - Photo & Beauty Editor 3.4.4
:
Added: 2018-09-27 16:31:31
Modified: 2018-09-27 16:31:31
Updated: 2018-11-14 11:57:07
[Update V3.4.4]
- Other bug fixes and performance improvements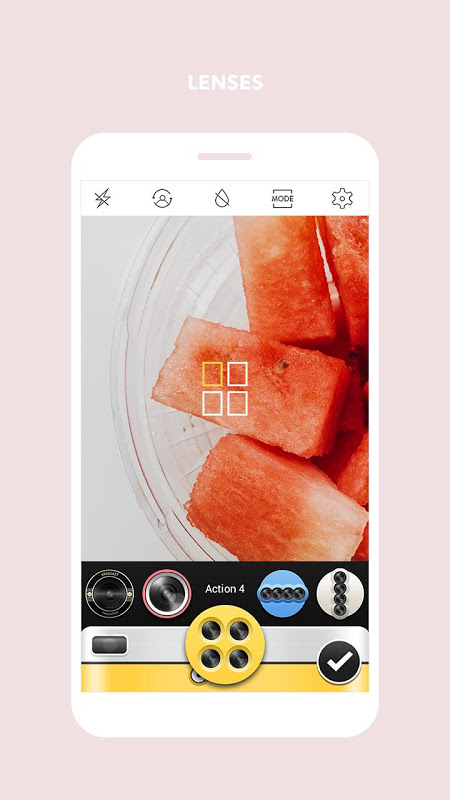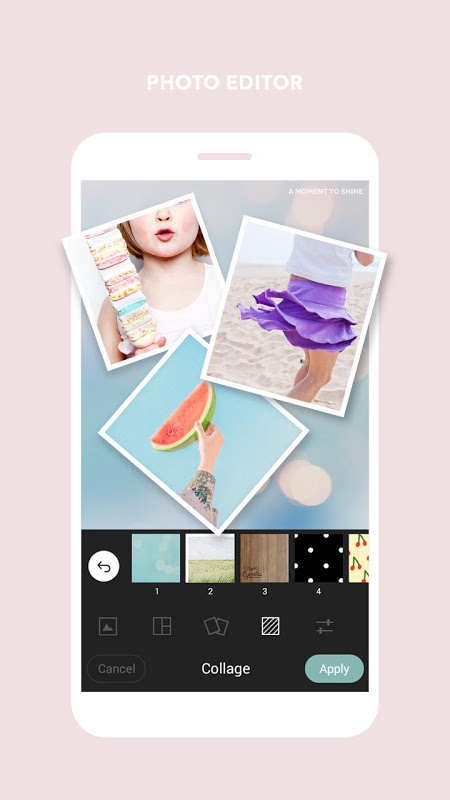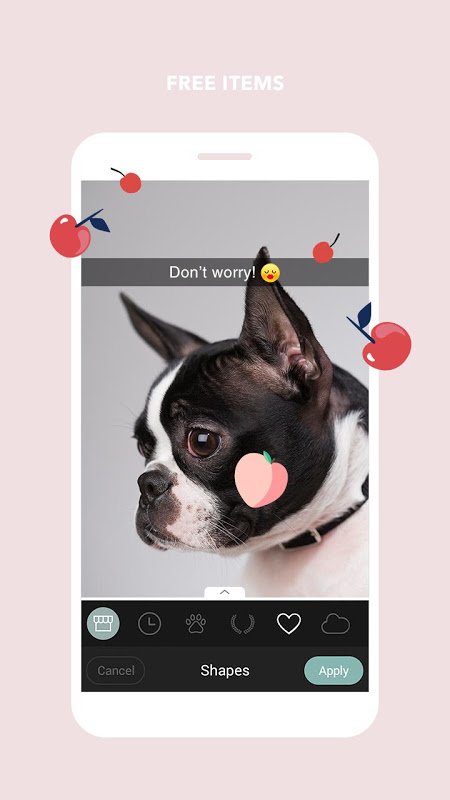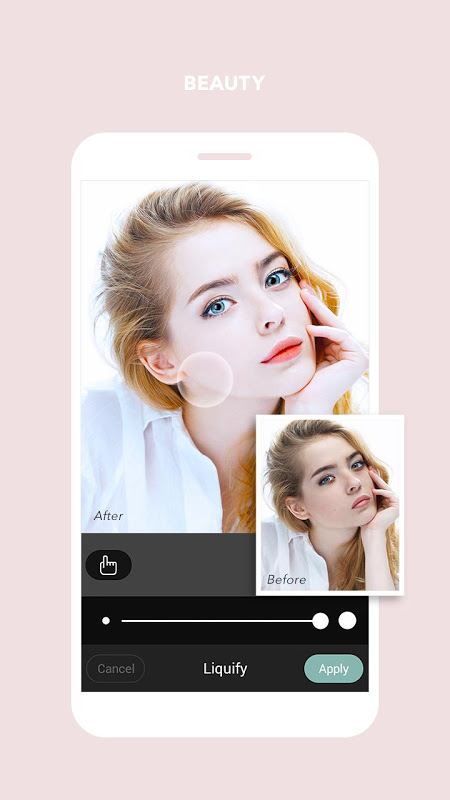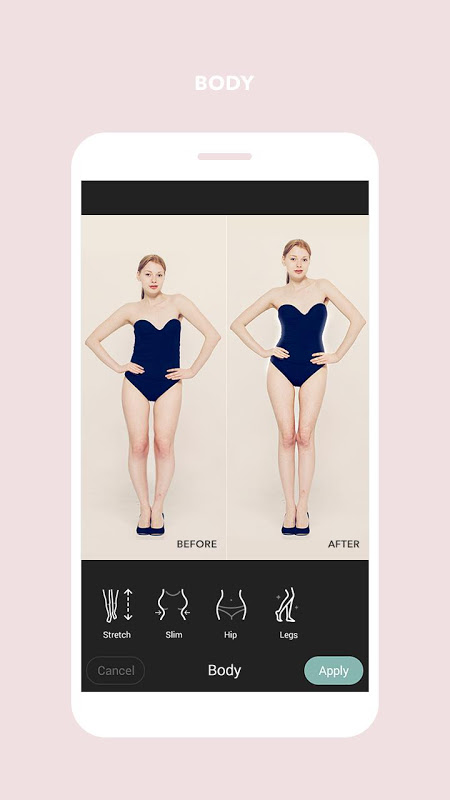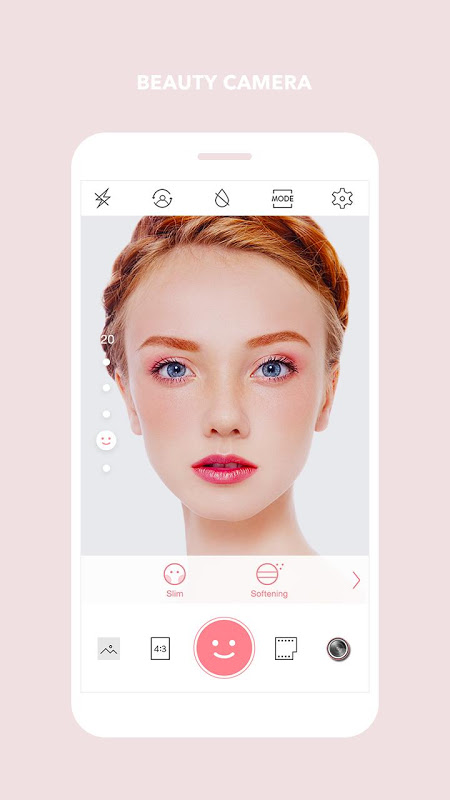 MTYTTTTTUWJQQOJAIQKQOQBSCZIABSJAA NEH???
يلعب النفس شنو العجبك بي عير بيك
mas o apoio é pra editar fotos
eu tentei baixar mais ñ consegui 😰😰😟😟😭😭😭😭
esta increible la app, es la mejor opcion para editar tus fotos la recomiendo al maximo, puedes ponerle a tus fotos todo lo que quieras y gratis, quien la alla descargado lo felicito por la maravillosa eleccion descarguenlaaaaaaaaa jajajajjajajajajajajajaj
esse app seria melhor se pudesse filmar e editar vídeos
eu ameiii. la amo este App
y para que vas a escribir texto con esa ortografía?
llant b in brnamhatoon....khille mozckrafan
tarda mucho en descargarse, pero vale la pena porque esta muy buena la app
vooc nem precisa de efeito..perfeita
jajaja gracias a él soy más lindo😂...
Experimenta o Picsr art é muito bom
Top mas eu tenho q ver se e oq eu gosto msm
Es imprescindible para mi, me encanta. Anda excelente incluso con poca batería. Su único defecto es el tamaño de sus fotografías.
Mi opion, es que esta App, esta buena, igual yo para editar fotos utilizo 3 editores. el de espejo, este cymera, y el instagram
Bryan.. x favor... hay menores aca...
mi digo nada nomas la uso para hacer memes
e muito bom fiz muitas editagens
meus amigos dizem q e bom eu acho q e bom voi ver!!
Muito bom, melhor app de efeito, parabéns :3
não minto ele é ótimo muito bom viu show de bola
روعــــة جميل بس الكتابة من تكتب اثناء التثبيت تنحرف عن المكان اتريدة بلكت تعديل هاي الفقرة وشكــــ💘ــرا
bastante completa y muy util re recomendablee!!!
manooo li seu nome rapido pensei q era karaio kkkkk
Gente Add Meu Face Ai Natty Lima II Obr , Dnd Actt todos :*
~ Ain O Cynera É Mnt Bom -_-
Cymera é um aplicativo muito bom
no tan buena como 360 y sus derivados pero si merece atención..
muy buena se las recomiendo
Eu minti pra vcs o meu comentario ai em baixo eu escrevi tudo errado e falei q era espanhol mas era mentira na vdd eu sou brasileiro
nada haver o app e bomzao
mds q buesta sqn ainda nem vi chou blaichando e che vo bom eu vo dare mile estlas e no piense q jo no se ecrible jo escribla azi pq cho espainhole
Esta app Es de Lo mejor. disculpen Por el coemntario.. se Me sallio jaja
Esta app Es estupida No sirve Para nada
Muy buena aplicación se las recomiendo mucho XD
XDXDXDXDXDXDXDXDXDXDXDXDXDXDXDXDXDXDXD
gOoD brooo this ia a good
as imagens em png nao ta salvando em png mais
pelana dije al usar esta aplicacion por que tengo que decir que es grandiosa
buena app algún encontré lo que buscaba
Excelente, lo recomiendo. Esta bueno sino te molesta que no tome fotos de gran tamaño. Tiene muchas opciones de edicion y anda aun con poca bateria.
#علي ....جدا رائع جدا جدا. .! &
ME encanta esta muy padre la app!!
Cymera has stopped. on my levono S898t+
para mi gusto es la mejor apps para editar fotos