Download Zapya (Connect,Share,Transfer) APK Info :
Download Zapya (Connect,Share,Transfer) APK For Android, APK File Named com.dewmobile.kuaiya.play And APP Developer Company Is DewMobile, Inc. . Latest Android APK Vesion Zapya (Connect,Share,Transfer) Is Zapya (Connect,Share,Transfer) 5.6.5 (US) Can Free Download APK Then Install On Android Phone.
Zapya (Connect,Share,Transfer) APK Description
Share all the files you want in the fastest and most convenient way. Zapya allows you to transfer photos, vídeos, music and other file types from a device to other devices without a mobile network, without being connected to the internet and without having to spend mobile data which becomes an asset to those who use the app. Besides that, the content will be transferred in 128 times the speed of Bluetooth transfers. A platform that allows you to share everything with your friends quickly and effective, Zapya will allow you not to lose a lot of time using the app but you can watch vídeos without being connected to the Internet. Not only is this app convenient, but it is also extremely fast. You will find out a lot of advantages while using the app, and you will save a lot of time sharing files and downloading them. With Zapya you also can, in a very simple way, backup and transfer contacts, messages and all the files from your older device to your new one. From now on, you will know what is the best app in this category, because your life will get much easier when it comes to file transferring. Don't miss the opportunity and download Zapya now to start sharing your files with whomever you want.
From version Zapya (Connect,Share,Transfer) 5.6.5 (US)
:
Added: 2015-03-05 02:32:19
Modified: 2018-10-02 20:22:40
Updated: 2018-10-17 03:08:36
Update to Brand New Zapya 3.1
1. Add Phone Replicate feature
2. Add Thai & Russian language
3. Performance improvement
4. Brand New Communities added: Facebook, G+, Official website...
Discover more improvement in our app. Check it out!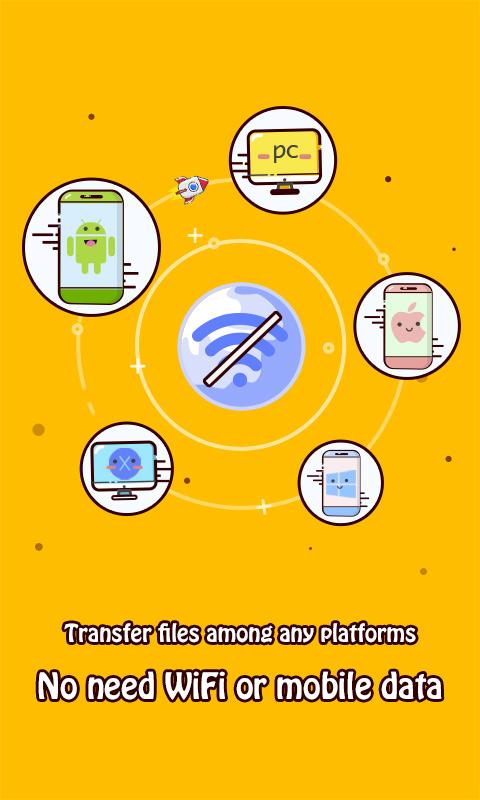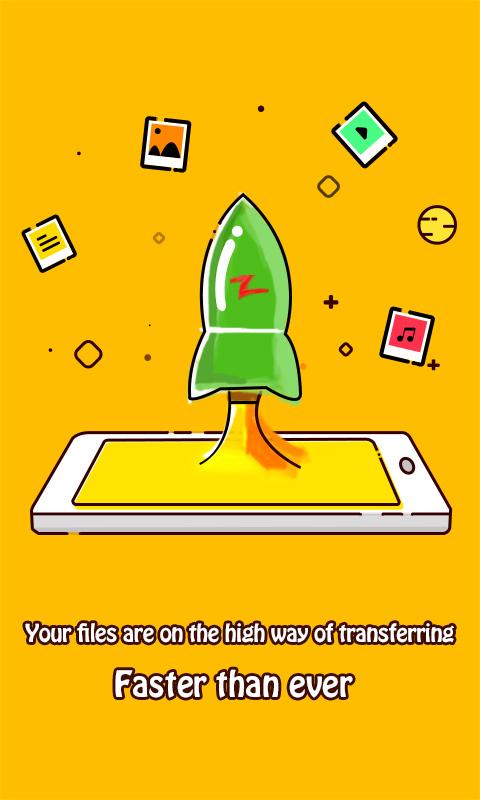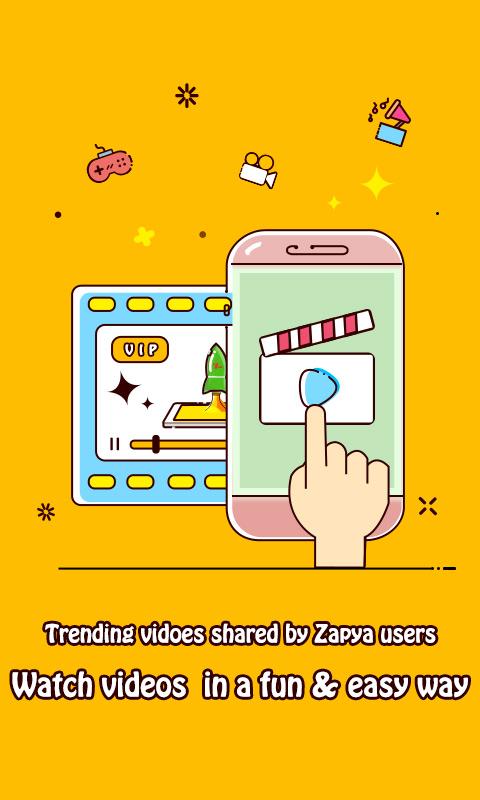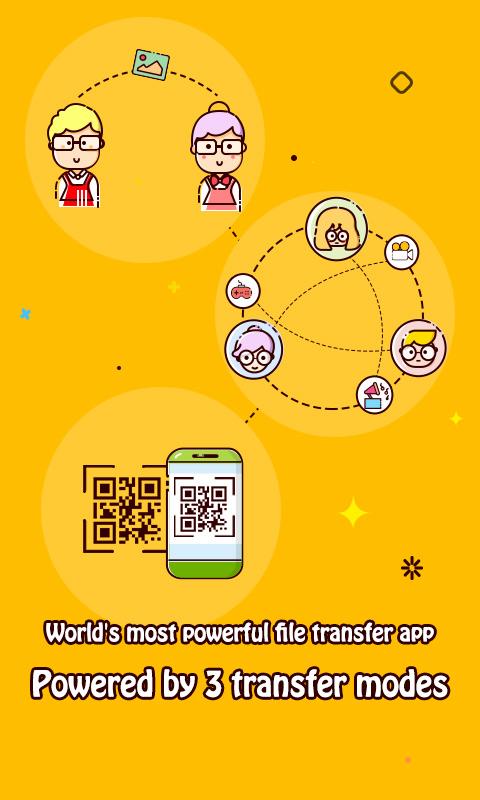 تخمی ترین برنامج فی کل شی عظیم ... حتی کس ننهو ..
اسرع برنامج للارسال عبر الواي فاي
روووووعه برنامج يستحق التثبيت والمشاركه
شكرا لك نعم التطبيق فيرووووووووووووس
التطبيق لاباس به ولاكن لايمكنك لعب للعبه جراند في وجود الزابيا لذالك يعتبر التطبيق من الفيروسات فيرووووووس
best app .to play multiplayer games
I install but not install
this app is originally off zapya and last good luck
بهترین و جدیدترین نرم افزارهای پولی در استور mojiapps
جدیدترین و بهترین نرم افزارهای پولی در استور mojiapps
خیلی عالیه پرچم ایران بالاس
شما مثلا ایرانین فارسی بنوییین
much better than "shareit"