Download DU Speed Booster APK Info :
Download DU Speed Booster APK For Android, APK File Named com.dianxinos.optimizer.duplay And APP Developer Company Is Ookla . Latest Android APK Vesion DU Speed Booster Is DU Speed Booster 2.3.0.0 Can Free Download APK Then Install On Android Phone.
DU Speed Booster APK Description
DU Speed Booster can help protect your smartphone with FREE built-in security features. Prevent data theft, viruses, hacking and more with DU Speed Booster now. DU Speed Booster is a
FREE Android app that boosts speed of your phone up to 60%
, cleans your system from unwanted files and increases your storage space. Brought to you by the creators of popular DU BATTERY SAVER, the world's leading battery saver and power manager that can extend your phone's battery up to 70%! DU Speed Booster is a powerful device manager that will help you master your background tasks, memory space, apps, and battery power, as well as inspect apps' permissions and block SMS/Call, through easy interface and one touch controls. It is a total Android phone management solution that combines advanced functionality of an app task killer, speed and ram booster, storage analyzer, security guard and clean master as well as a battery saver. Why not have just one app do it all? DU SPEED BOOSTER = More Speed, More fun! ** THE COMPLETE ANDROID MANAGER & OPTIMIZER ** Powerful Booster: Increase the speed of your Android phone up to 60%! Easy Booster: Single touch interface that saves you time and effort Effective Booster: Scans every corner of your storage including SD card to optimize your system efficiency Smart Booster: Pre-set automatic cleaning of unwanted processes and trash 1. Added Game Booster module to bring you amazing game experience - Smart recognition or manual selection of Game apps - Concentrates system resource to support game operation, smoothes game play and boosts FPS 2.Speed Accelerator: Run Android apps and play games faster than before! - One touch system speed diagnosis and acceleration by the use of "Optimize" button and home screen widgets - Manage background processes, kill tasks and disable auto-start apps (rooted devices only) to clean up memory and boost speed of your system - Freeze unwanted apps to increase memory and speed up your phone 3. Trash Cleaner: Clean up your Android phone and SD card space to increase memory and speed! - Manage phone's cache with a single touch to delete unwanted apps and files to boost your Android device system speed - Clean up residual files left after uninstalled apps on your Android phone and SD card to free more storage space 4. Advanced App Manager: Master your apps to keep storage space clean and organized! - Get batch install, uninstall manager that checks for any residual files to keep your Android phone clean and in the top speed - Manage your apps both on your phone's memory and SD card memory to increase storage space - Move apps and files between your phone and SD card (App2SD) to free memory on your Android phone 5. Permission Manager & SMS/Call Blocker - Check out the permissions requested by each installed app; or review apps by categorized permissions. - Add specific number(s) into blacklist, from SMS threads, call log, contacts or manually added, so that number's SMS/Call(s) will be blocked automatically. (Android 4.4 NOT support) 6. Multiple languages support - Support English, Indonesia, Portuguese, Arabic, Russian, Spanish, Japanese, Thai, Italian, German, French, Turkish, Vietnamese, Korean. Note: We added new functions of apps' security inspection, and SMS/Call blocker in this version to bring amazing experience for you. Please note this feature is still in a beta testing mode, should you experience any issues, please send email to
[email protected]
. We will respond as soon as possible. To implement above feature, we request a variety of new permissions. DU Speed Booster will only use these permissions for the features outlined above, and will NEVER collect or disseminate any of your private information. To learn more, please visit the DU Apps Studio website at
http://duapps.com/permission
. Questions about DU SPEED BOOSTER? Contact us at
[email protected]
.
From version DU Speed Booster 2.3.0.0
:
Added: 2014-02-18 05:39:51
Modified: 2017-05-16 15:30:20
Updated: 2018-06-16 22:38:04
Version 1.7.0 Updates:
- Optimize Call&SMS Blocker;
- Optimize Trash Cleaner;
- Optimize Game Booster;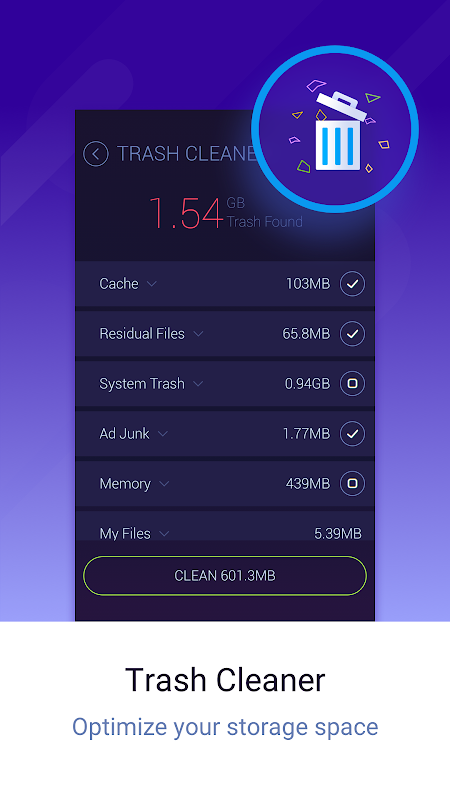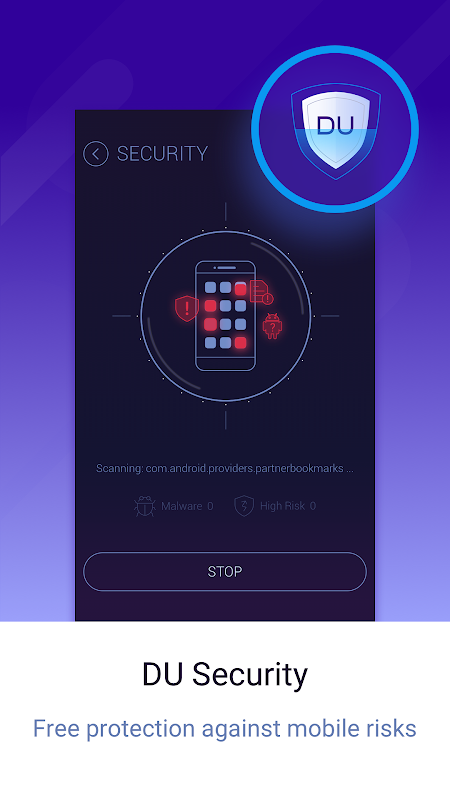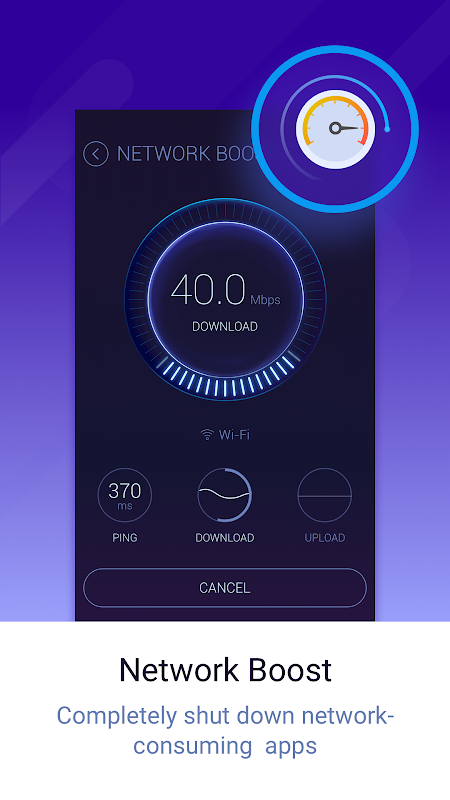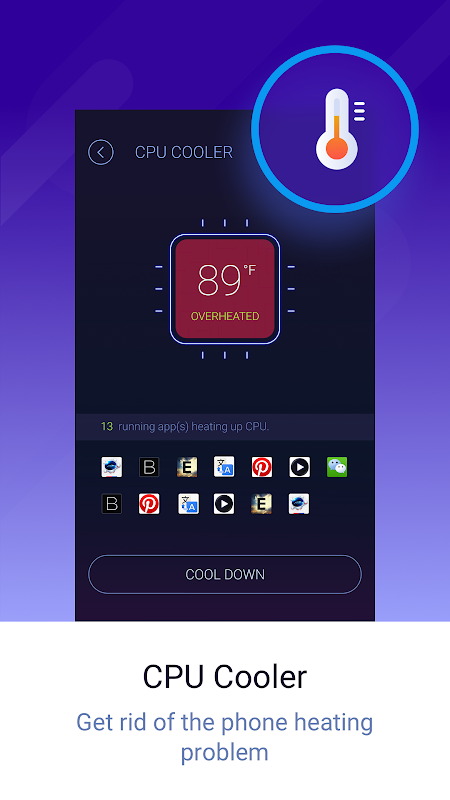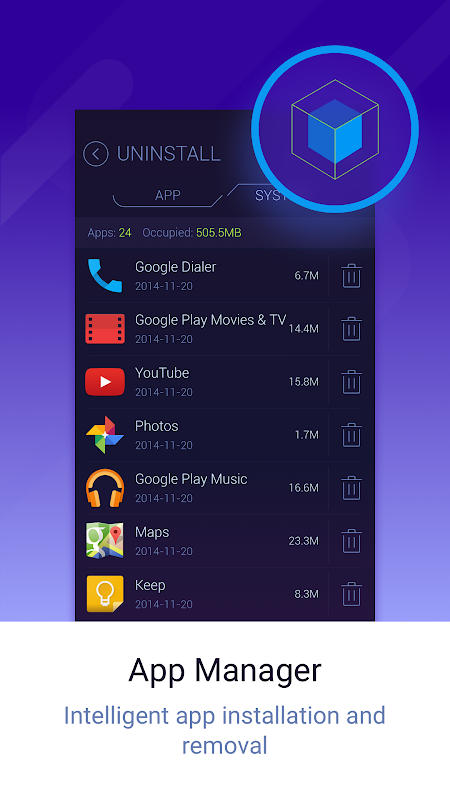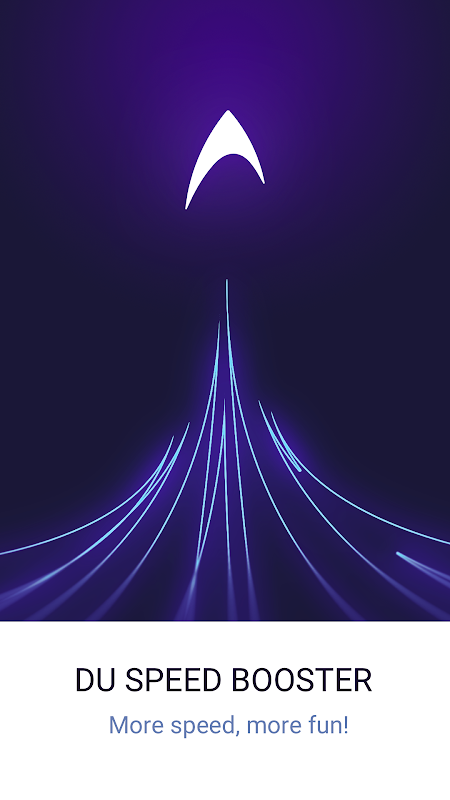 es exelente la app y es muy util
Membuang Sampah Dan MB, saya Jadi Banyak
Esse app é maio ruim toda hora que eu vou entrar no app fala que deu erro
هاذا البرنامج روعاااا💟💟💟💗💗💗💜💛💜💛💜💛
é virus galera n recomemdo
esse sim é bom sem anúncios
Olhem a classificação do app: 4,6! É até melhor do que a do Pokémon GO e do Minecraft PE! Significa que os usuários gostaram!
Gente, esse app não é malware!
muito bom ele tira todos os virus alem disso o jogo fica rapido
Kann die App nicht runter laden
É da Baidu cara, desinstale rápido!
É da Baidu, e tem malware não baixem! E olha os termos lá tem o Baidu!
Is this app a better alternative than Clean Master?
è bellissima. Scaricatela, vi serve tantissimo
Muito bom perfeito recomendável
realmente nme encanta la aplicación. sin este , mi celular estaría muerto jajaja
it's nice to use this app
eu cou o MC César e gostei Munto
☹ ☹ ☹ ☹ ☹ ☹ ☹ ☹ ☹ ☹ ☹ ☹ ☹ ☹ ☹ ☹ ☹ ☹
👎👎👎👎👎👎👎👎👎👎👎👎👎👎👎👎👎👎👎👎👎👎👎👎👎👎👎👎👎👎👎👎👎👎👎👎👎👎👎👎👎👎👎👎👎👎👎👎👎👎👎👎👎 👎 👎 👎 👎 👎 👎 👎 👎 👎 👎 👎 👎 👎 👎 👎 👎 👎 👎 👎 👎 👎 👎 👎 👎 👎 👎 👎 👎 👎 👎 👎 👎 👎 👎 👎 👎 👎 👎 👎 👎 👎 👎 👎 👎 👎 👎 👎 👎 👎 👎 👎 👎 👎 👎 👎 👎 👎 👎 👎 👎 👎 👎 👎 👎 👎 👎 👎 👎 👎 👎 👎 👎 👎 👎 👎 👎 👎 👎 👎 👎 👎 👎 👎 👎 👎 👎 👎 👎 👎 👎 👎 👎 👎 👎 👎 👎 👎 👎 👎 👎 👎 👎 👎 👎 👎 nooooooooooooooooooooooooooooooo
virus syndicate money laundering using religion LDS to finance bad new
ESTA MAMADA ME DESABILITO PLAYSTORE
esse antivirus eo melhor do mundo esse antivirus da para reforçar jogos diferentes de outros que nao da