Download Evernote - stay organized. APK Info :
Download Evernote - stay organized. APK For Android, APK File Named com.evernote And APP Developer Company Is Evernote Corporation . Latest Android APK Vesion Evernote - stay organized. Is Evernote - stay organized. 9.2.0 Can Free Download APK Then Install On Android Phone.
Evernote - stay organized. APK Description
Organize your whole life with one simple app, Evernote – Stay Organized. Write down your ideas, thoughts, checklists and to-do lists. You can do it all in this one easy-to-use digital notepad, in all kinds of formats like text and sketches but also over photos, audio, video, PDFs, web clippings and many more. You can scan real life documents with the help of your camera. Keep a digital copy of all the important documents you need, like business cards, printed documents, sketches and many others. Easily search through them when you need to find one! Forget about the piles of receipts you keep at your house. Evernote also allows you to store those, along with your bills and invoices. You can also attach Microsoft office documents, PDFs and photos. Evernote also makes sharing your documents easy. Create, share and discuss your work in one place. Give feedback by making annotations on pictures or scanned documents and work together with your team on the same files. Keep your mind organized by creating checklists of things you need to do, set reminders and plan your holidays, weddings and parties ahead of time. At work, you can use Evernote to help you meet deadlines, write memos and prepare all your presentations. And at school, Evernote is your best companion. Take notes, write down ideas for assignments, highlight articles for your academic research, look up searchable documents, work with your classmates on the same documents and discuss them with quick annotations. Evernote is the most important tool to keep in your pocket, one which makes your life easier and organizes all your thoughts and writings in one single place.
From version Evernote - stay organized. 9.2.0
:
Added: 2018-10-15 00:24:28
Modified: 2018-10-15 00:24:28
Updated: 2018-10-22 08:02:25
- Are blank notes getting you down? Say hello to templates. Now, when you create a note, you can format it with one of 30+ templates. Stay tuned for more.
- Added support for Android Pie, including the new fingerprint dialog.
- Ironed out some formatting issues.
- Fixed a few bugs with lists and to-dos.
- Saved searches crashing? Not any more!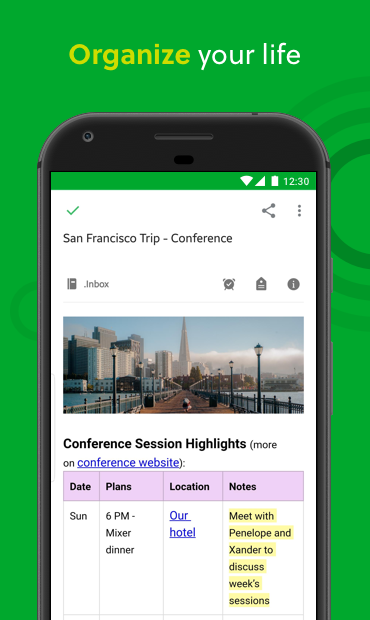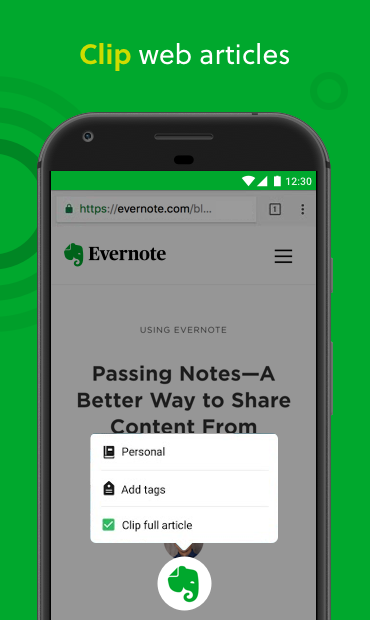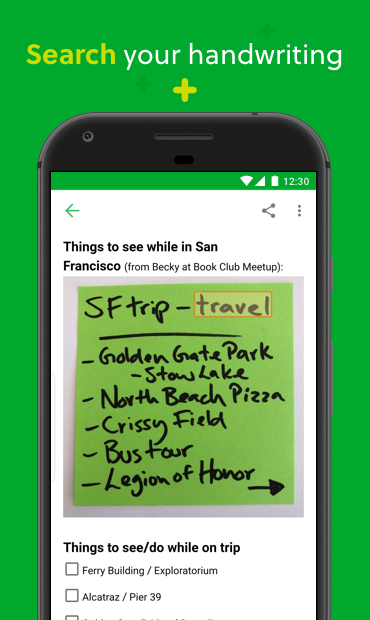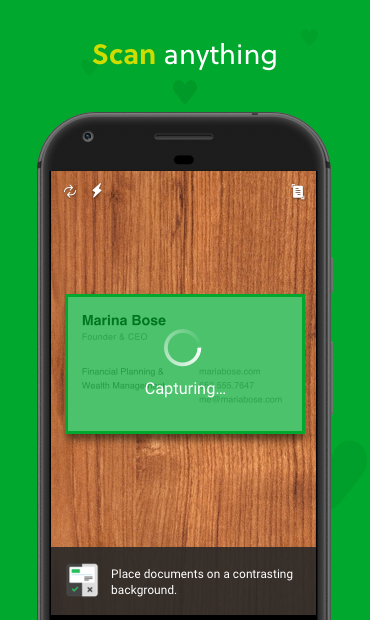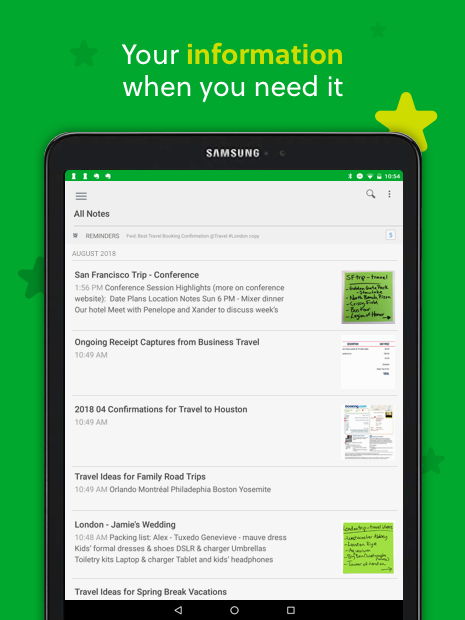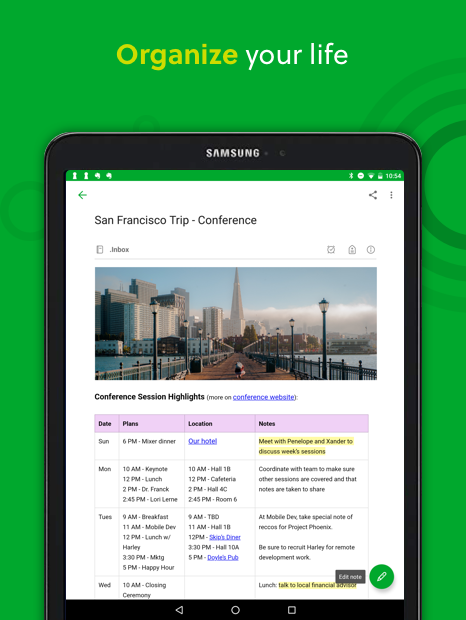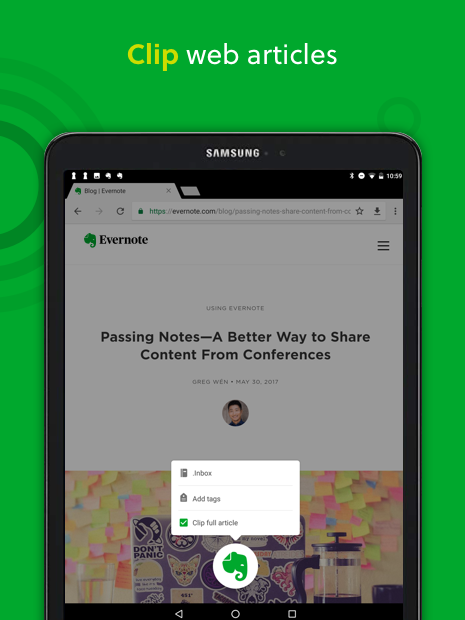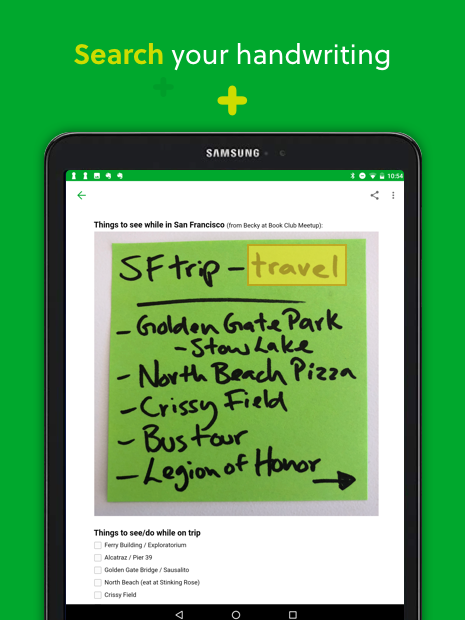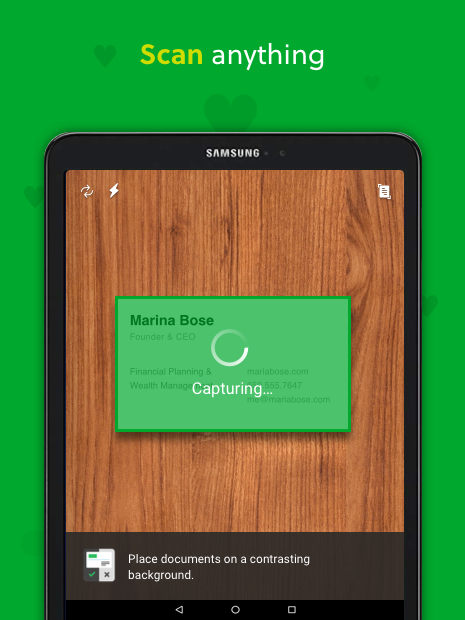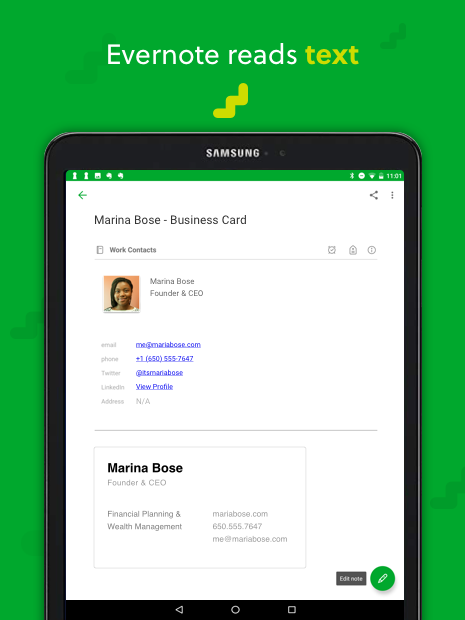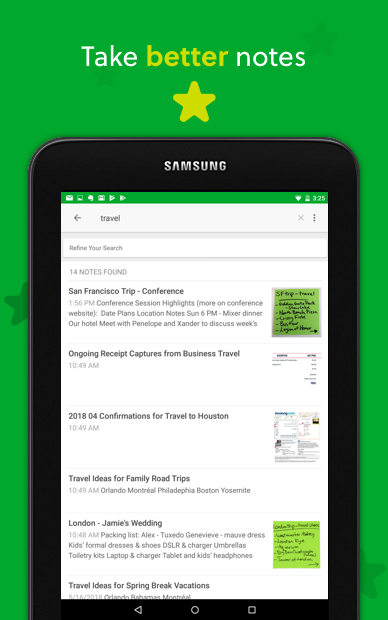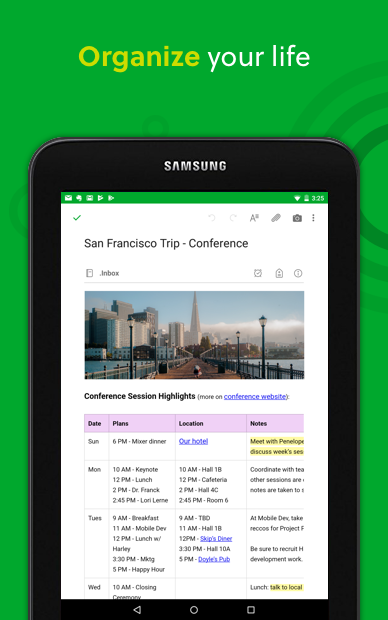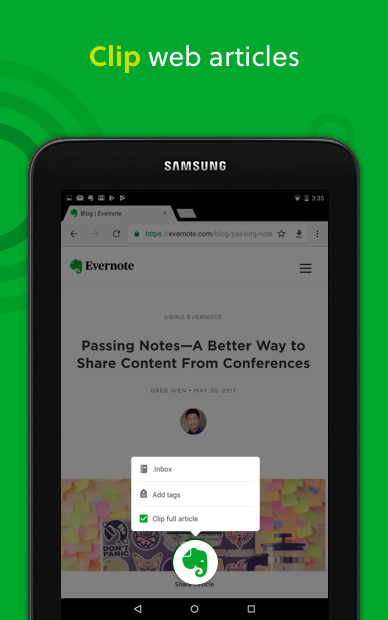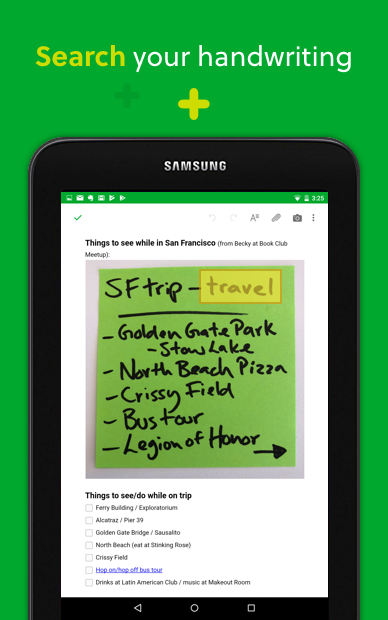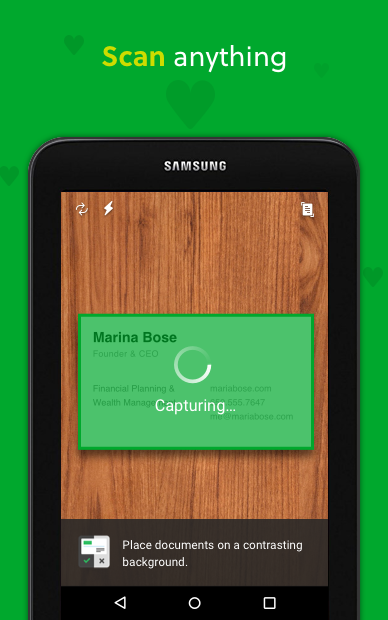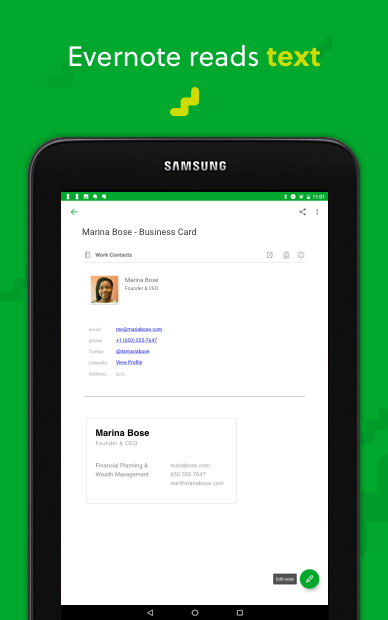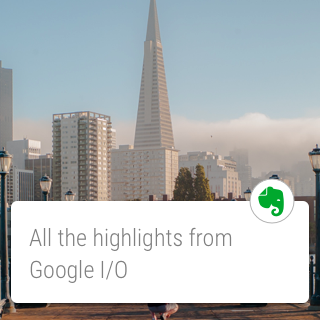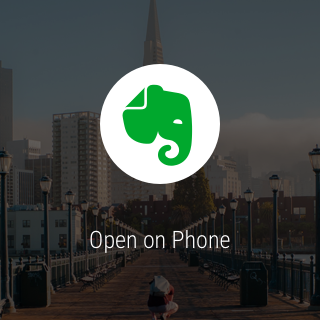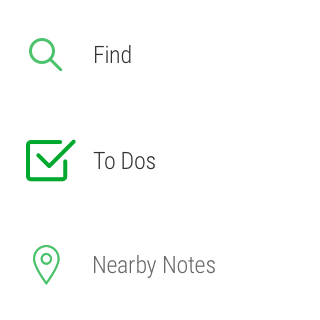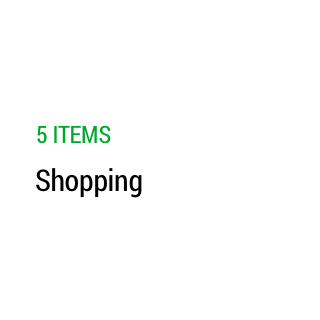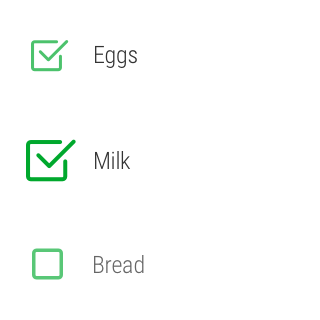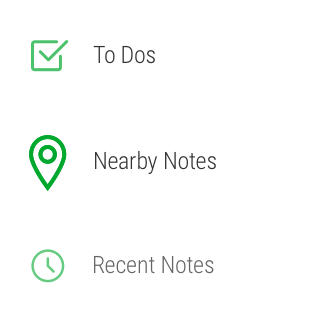 Love you Gulnaz 😗 💋 💋 💋 💋
muito bom dapra baixar jogos grates
Muy bien me gusta porque para abrir cualquier archivo no me pide activar los datos
or I mean updates please?!
thisnis such a good experience.., , good job maker of this app! can you pls do something good?
Such a great experience... Excellent performance!!!
muy bueno, excelente organizador
Perfetta, questa é la versione normale che trovate anche sul Play Store.
genial puedo guardar info.. en la tabletas sitúan haciendo estas aplicaciones buenas👍👍👍👍👍
Jedna z moich ulubionych aplikacji do tworzenia treści na smartphone. Chyba lepszej nie ma.
Download snapdeal app and use invite code cr8w708896 and get up to Rs 500*2=1000 instantly.
Altamente recomendable, de mucha utilidad
One of my favorite apps. I've used Evernote for years
dang I was hoping this update would fix the intermittent crashes... don't get me wrong, it's a good app. just needs better error handling.
excelente aplicacion la recomiendo
Pone que tengo la versión 6.0 y se actualiza a la 6.0....empieza descarga y no detecta que ya esta instalada. Me pasa con otras igual.
انا ريان من لبنان ممكن نتعرف علئ بنت
انا بنت عمري 20 ابغا ارقم ارقام ابغا يجي بيتي وعلا الفراش انا بدون ملابس ابغا ولد
c'est bien comme application Evernote pour les livres,mais il y a aussi adobe reader
is very good for you and me
Bjr, je viens de réussir la mise à jour grâce à aptoid... Merci... Cdlt
Bjr, dernière mise à jour impossible à effectuer sur Android 4.1. Avis aux développeurs. Cdlt,
C'est vraiment trop bien de pouvoir dicter ces messages sur Evernote et de les retrouver partout merci Evernote
me pide que actualice a la 5.5.2. cuando es la que tengo
خبر خوان خوبیه. من از taptu بیشتر خوشم اومد. thanks aptuid
evernote is really the best!!!!!!! it really links me with all the computers at my disposal
One of the key app for Android.
This application are very usefull, increase my productivity. Allow user sync data from pc to my android tablet thats good :D
I don't think this can be useful for me. (non mi è utile) ich mach das nicht xd
wokr 100% funciona perfecto!