Download Facebook 151.0.0.6.205 APK Info :
Download Facebook 187.0.0.0.51 APK For Android, APK File Named And APP Developer Company Is Facebook . Latest Android APK Vesion Facebook Is Facebook 187.0.0.0.51 Can Free Download APK Then Install On Android Phone.
Download Facebook 151.0.0.6.205 APK Other Version
For Download Other Facebook versions Visit Facebook APK Archive.
Download Facebook.apk android apk files version 151.0.0.6.205 Size is 77404896 md5 is 587f34a1bef96c7a266fbb1b1bcd7b34 By Facebook This Version Need or higher, We Index Version From this file.Version code 80190377 equal Version 151.0.0.6.205 .You can Find More info by Search com.facebook.katana On Google.If Your Search facebook,katana,social Will Find More like com.facebook.katana,Facebook 151.0.0.6.205 Downloaded 85587 Time And All Facebook App Downloaded Time. Facebook is the biggest social media platform in the world and now it can be accessed wherever your are, using this app. Don't miss any update or news and keep up with what your friends are doing and let them know what you've been up to! Share photos, create events, engage with your friends and follow Pages of interest such as locations, personalities and businesses tailored to your taste. Facebook is also useful to get to know which events are happening around you and let people know if you're going or if you have interest in knowing more about it. You can have fun with your friends with specially created in-app games, watch live videos, buy and sell services as well as get notifications every time someone comments or likes your posts. Facebook is great to express what you're feeling by changing your statues and using its emoticons to give your opinion. See what people think about local businesses by reading their reviews and getting to see pictures taken by them, and follow your favourite artists or companies to get their latest news. Share photos, videos and memories and don't worry about losing them as you can also back them up in albums. Despite being an internet app, Facebook provides all safety measures and allows you to choose your privacy settings. Decide which photos you which people to see and which you want to be private by creating albums available only to certain groups. You can also take photos and record videos with your Android camera without having to leave the app. Download Facebook now to start connecting with friends, family and people from all around the world.
Facebook
Version:
151.0.0.6.205
(80190377)
armeabi-v7a
Package: com.facebook.katana
85587 downloads
73.82 MB (77404896 bytes)
587f34a1bef96c7a266fbb1b1bcd7b34
added on 2017-11-14 18:53:33 by sf49ers
Facebook 151.0.0.6.205 APK Download by Facebook
In Facebook 151.0.0.6.205
• Improvements for reliability and speed
In Facebook 151.0.0.6.205
android.permission.ACCESS_COARSE_LOCATION
android.permission.ACCESS_FINE_LOCATION
android.permission.ACCESS_NETWORK_STATE
android.permission.ACCESS_WIFI_STATE
android.permission.AUTHENTICATE_ACCOUNTS
android.permission.BATTERY_STATS
android.permission.BROADCAST_STICKY
android.permission.CAMERA
android.permission.CHANGE_NETWORK_STATE
android.permission.CHANGE_WIFI_STATE
android.permission.DOWNLOAD_WITHOUT_NOTIFICATION
android.permission.GET_ACCOUNTS
android.permission.GET_TASKS
android.permission.INTERNET
android.permission.MANAGE_ACCOUNTS
android.permission.MODIFY_AUDIO_SETTINGS
android.permission.READ_CALENDAR
android.permission.READ_CONTACTS
android.permission.READ_EXTERNAL_STORAGE
android.permission.READ_PHONE_STATE
android.permission.READ_PROFILE
android.permission.READ_SMS
android.permission.READ_SYNC_SETTINGS
android.permission.RECEIVE_BOOT_COMPLETED
android.permission.RECORD_AUDIO
android.permission.REQUEST_INSTALL_PACKAGES
android.permission.SYSTEM_ALERT_WINDOW
android.permission.VIBRATE
android.permission.WAKE_LOCK
android.permission.WRITE_CALENDAR
android.permission.WRITE_CONTACTS
android.permission.WRITE_EXTERNAL_STORAGE
android.permission.WRITE_SYNC_SETTINGS
com.amazon.device.messaging.permission.RECEIVE
com.android.launcher.permission.INSTALL_SHORTCUT
com.facebook.katana.permission.C2D_MESSAGE
com.facebook.katana.permission.CROSS_PROCESS_BROADCAST_MANAGER
com.facebook.katana.permission.RECEIVE_ADM_MESSAGE
com.facebook.katana.provider.ACCESS
com.facebook.mlite.provider.ACCESS
com.facebook.orca.provider.ACCESS
com.facebook.pages.app.provider.ACCESS
com.facebook.permission.prod.FB_APP_COMMUNICATION
com.facebook.receiver.permission.ACCESS
com.google.android.c2dm.permission.RECEIVE
com.google.android.gms.permission.ACTIVITY_RECOGNITION
com.google.android.providers.gsf.permission.READ_GSERVICES
com.htc.launcher.permission.READ_SETTINGS
com.htc.launcher.permission.UPDATE_SHORTCUT
com.nokia.pushnotifications.permission.RECEIVE
com.sec.android.provider.badge.permission.READ
com.sec.android.provider.badge.permission.WRITE
com.sonyericsson.home.permission.BROADCAST_BADGE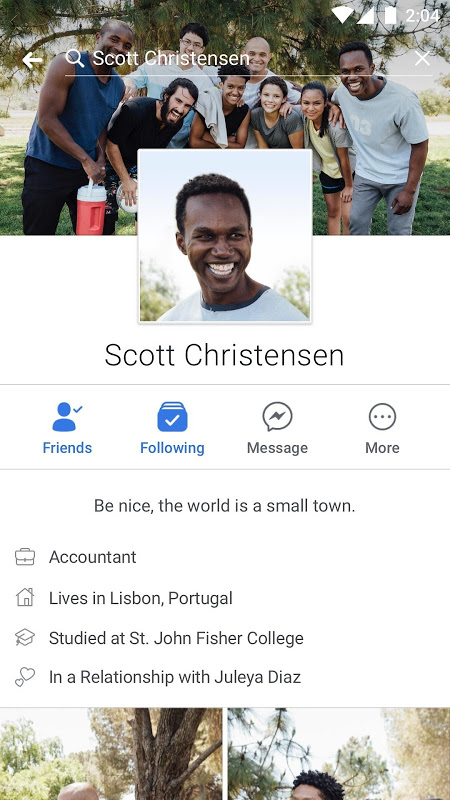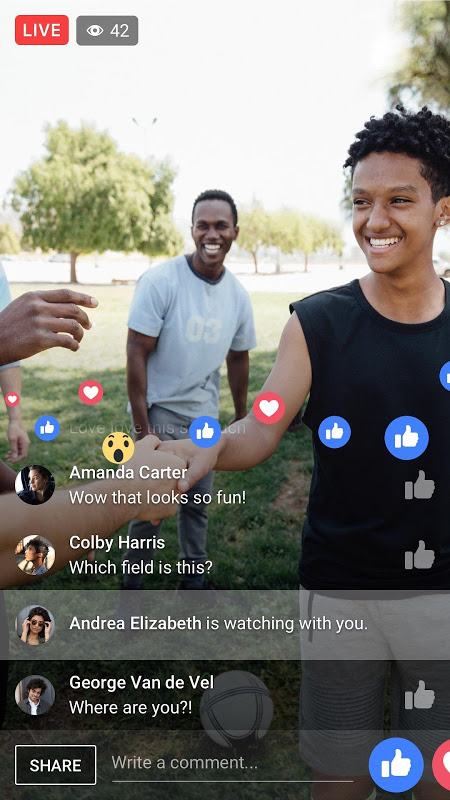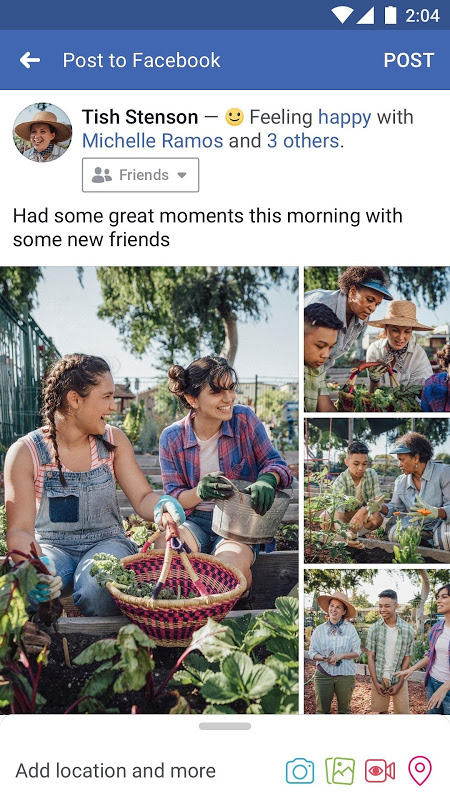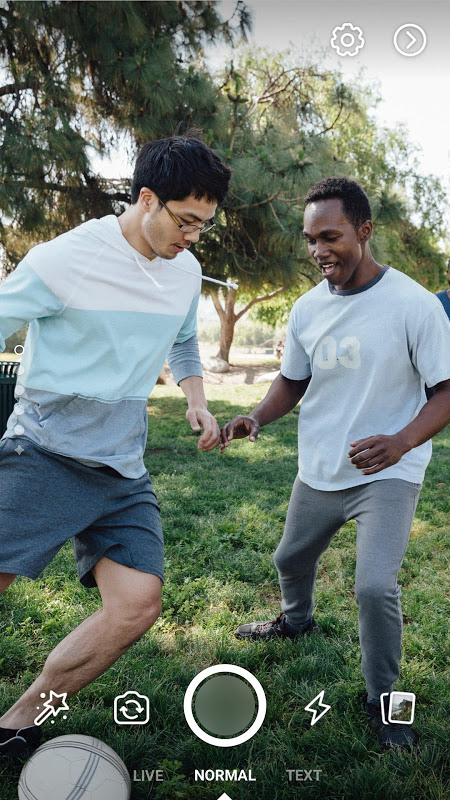 الُبّرَنَامٌجْ بّْعدِ الُتْحُدِيَثُ صّارَ زُبّالُُه كِلُ دِقًيَقًُه يَكِوَلُ تْمٌ ايَقًافَ فَيَسبّوَكِ نَرَجْوَ مٌنَ الُمٌصّمٌمٌيَنَ مٌْعالُجْةِ ُهذَُه الُفَقًرَُه لُانَ ُهايَ ضُاُهرَُه كِلُشِ مٌزُْعجُْه يَْعنَيَ حُتْى كِرَُهتْ الُفَيَسِ وَحُالُيَا دِا ادٌِخلُ مٌنَ كِوَكِلُ اوَفَ تْْعبّتْ
تحيه لكم فريق العمل نشوان الحر
Bravo Sf49ers, e de nota 10 !
تحية طيبة وبعد اريد اضافة ميزة تبادل الحسابات داخل التطبيق ..مثل المسنجير .. وشكرا
la actualizacion pesima abro la app y no sirve
disfruto mi página favorita............
me gusta mi página favorita gracias por su servicio excelente y decempeno mutuo gracias.......
good............................................
ياروعه اشو حته كرهونه بالفيس كل فتره ينضرب الفيس
so very bad please you create button to ask all player! !! Do you want dwonload video or play???? i don't like play on screen not ask me!!!!
lo leo y no creo pero si es bien repu