Download FK Kernel Manager - for all devices & Kernels APK Info :
Download FK Kernel Manager - for all devices & Kernels APK For Android, APK File Named com.franco.kernel And APP Developer Company Is Francisco Franco . Latest Android APK Vesion FK Kernel Manager - for all devices & Kernels Is FK Kernel Manager - for all devices & Kernels 3.7.1 Can Free Download APK Then Install On Android Phone.
FK Kernel Manager - for all devices & Kernels APK Description
FK Kernel manager is a tool for all devices and Kernels with a feature set aimed for easy of use! From the less knowledgeable, to the most expert user, it combines a series of powerful features to manage, control your device and probably the most important piece, This app works with ALL devices and kernels, but to access some advanced specific features you'll need to be on Franco Kernel. Also you need to be otherwise nothing, besides the Battery Monitor, will really work. Battery Monitor with detailed information about your power consumption; Deep integration with Franco Kernel; Integration with Flash Kernel; Checks for new Franco Kernel versions (with a choice for automatic daily checks); Auto flash Kernels directly into the device with 1 click; Powerful battery saving tips as simple as touching a button; Display color temperature presets; Automatic High Brightness Mode toggle based on the ambient light (device support dependent); Download .zips to be flashed in recovery; Beautiful UI following Material Design guidelines; CPU freqs, governor, support for multi-clusters, GPU freqs & more; Governor tunables interface; Backup & Restore Kernels on the fly 1 click away; A Kernel logger viewer for developers; Custom Kernel settings such as: IO scheduler, IO scheduler tuning, certain wakelocks, lowmemorykiller minfree, KSM, memory stuff, flar2 wake gestures, and you can add your own custom tunables too; A powerful tool called Per-App Profiles which lets you create power profiles for your favourite apps. For example you want maximum CPU frequency when gaming, but low frequency when reading an e-book. You can also choose whether for Wi-Fi to be on/off, if you desire you toggle Android Battery Saver, specify what type of Location Mode you want to use for that specific app, etc; System Health with a beautiful UI, useful real-time CPU/GPU/RAM/ZRAM/DDR BUS/IO usage and comprehensive CPU frequencies usage with support for clustered devices. Manual Flasher UI to flash boot.imgs and Kernel .zips on the go from anywhere inside the sdcard (open, delete and see info about the file); Color and Sound control for selected devices with Kernel support; Automatic Night Shift to tint your display in orange/red easing your eyes during the night; CPU temperature available in the notification bar for devices that export the CPU temperature; Performance Profiles built-in on Franco Kernel (Power-save, Balance and Performance) which you can select with a single touch, no need to mess with settings. Also features a Home screen widget for an easy way to change profiles without going into the app; Launcher Shortcuts for Performance Profiles; Quick Tiles for Performance Profiles; Specific Tasker intents for performance profiles automation; Governor profiles, lets the user save and load profiles on demand! Galaxy Nexus, Nexus 4, Nexus 5, Nexus 5X, Nexus 6, Nexus 6P, Nexus 7 2012, Nexus 7 2013, Nexus 10, One Plus One, One Plus X, One Plus 2, One Plus 3, One Plus 3T, One Plus 5, One Plus 5T, One Plus X, Google Pixel, Google Pixel XL, Redmi Note 3 (Snapdragon), Redmi Note 4 (Snapdragon), Xiaomi Mi A1 and One Plus 6. More will come soon. Feel free to reach out! Unlike most developers you will find, I'm more than happy to respond. If you have a problem, before putting in that one star review, please reach out to @franciscof_1990 on Twitter, or send me an e-mail to [email protected] I'm always happy to get back to you. I take no responsibility for any fault or damage caused by any misuse of this app.
From version FK Kernel Manager - for all devices & Kernels 3.7.1
:
Added: 2018-04-22 13:01:23
Modified: 2018-10-14 12:59:32
Updated: 2018-10-19 07:51:51
1. Complete design update to the new official Material Components and the Material Theme. It's massive!
2. System Health is now tabbed!
3. Battery Monitor is now its own section in the drawer
4. New Core Control section!
5. You can now add notes to your Kernel backups;
6. Perf Profiles widget fixed;
7. Auto HBM fixed;
8. New RGB calibration panel design;
9. New charging amp & voltage values depending on device compatibility.
Thanks!
Please review the app 🤩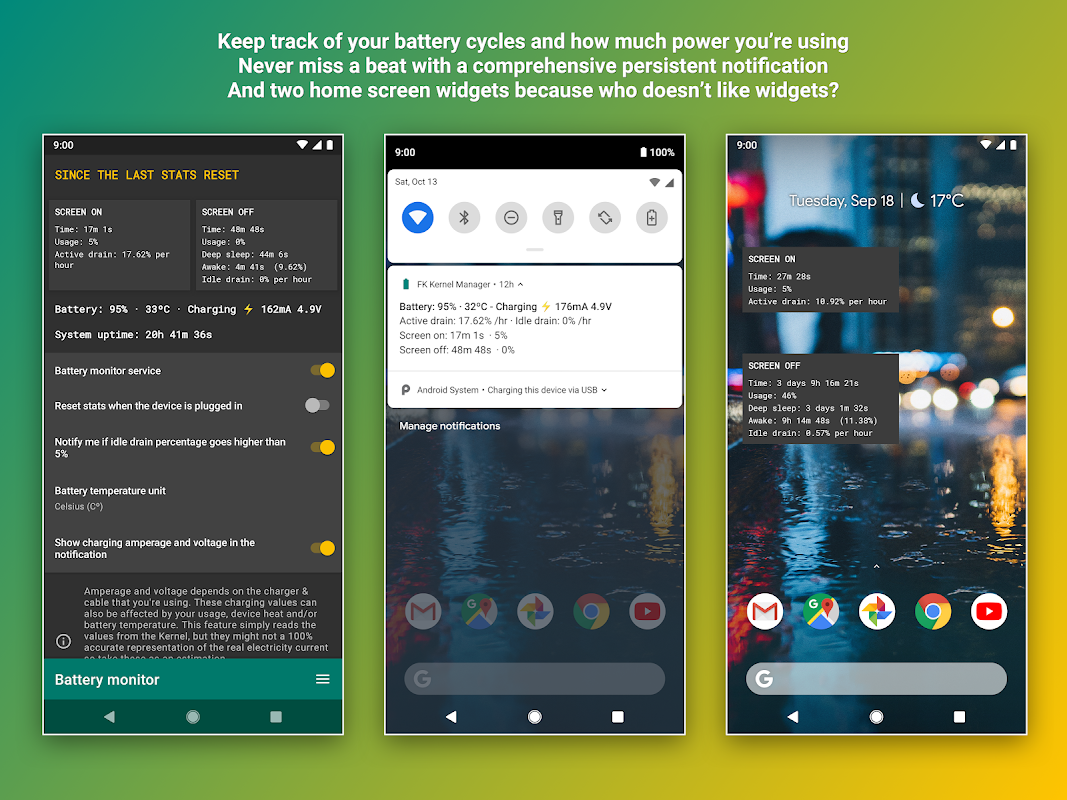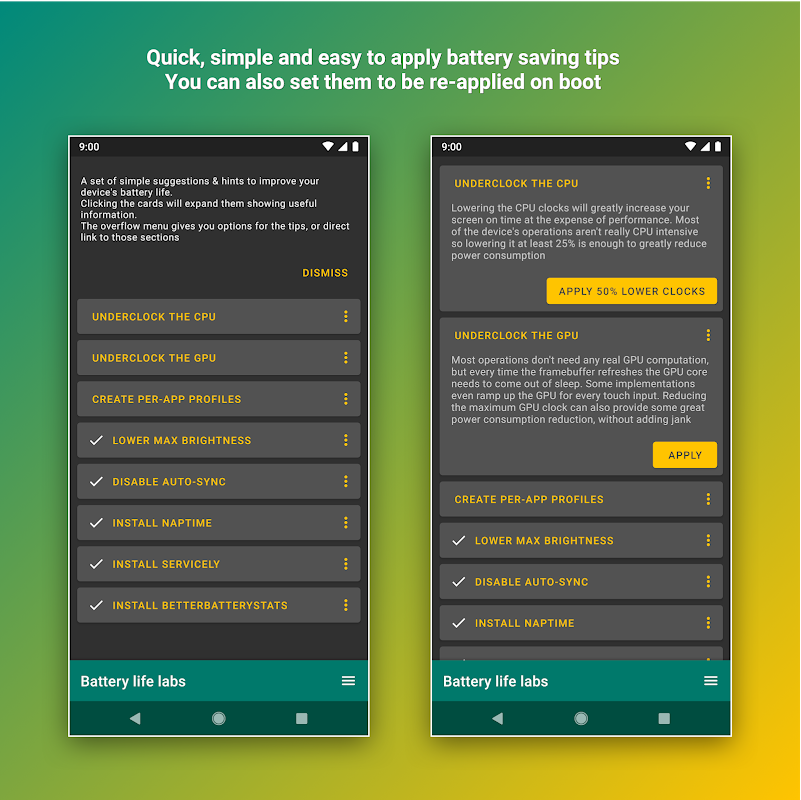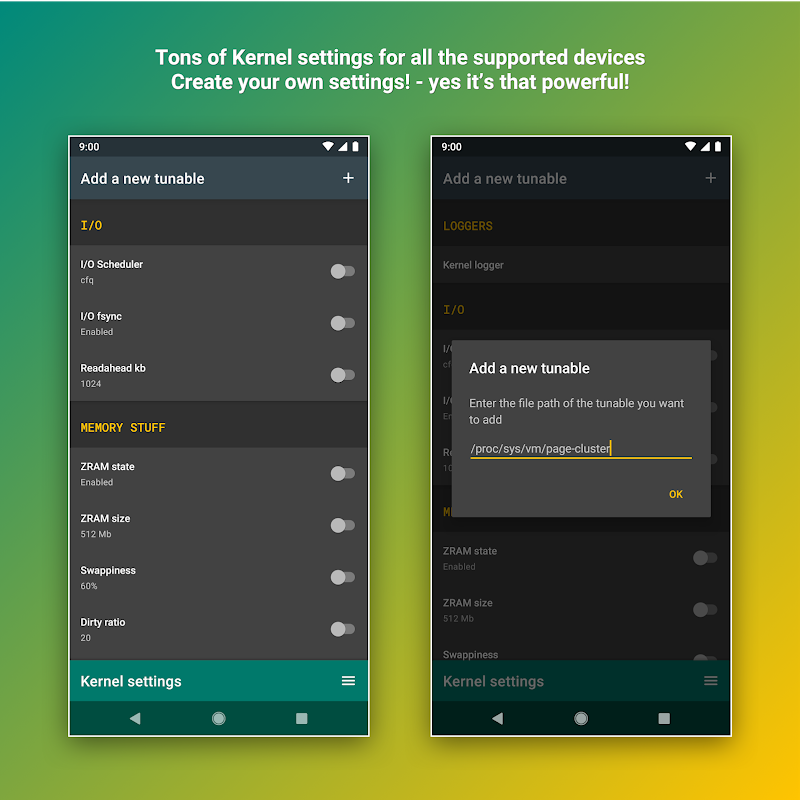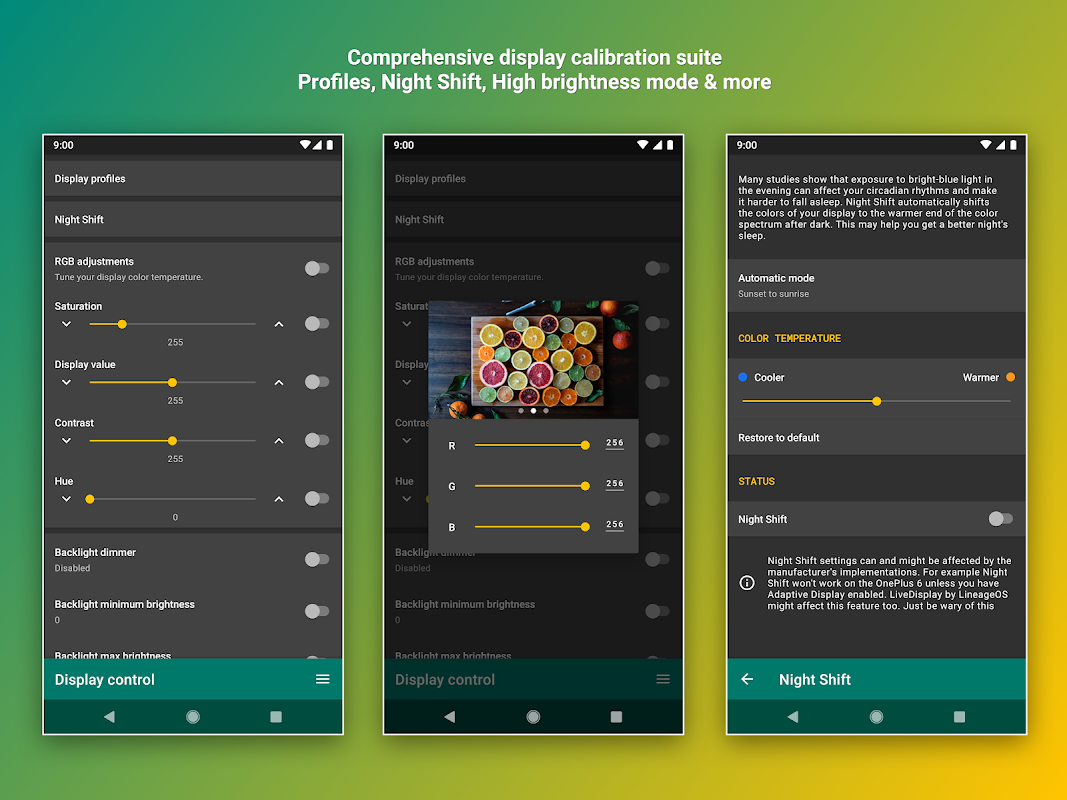 Works. Just download Lucky Patcher and patch the App.
can you update to 12b389? latest beta
12b381 is out please update
License validation works !!! Thanks
it needs root I need application for rooting my phone without using pc please somebody help me [email protected] thanks in advance
please upload the latest version
Thanks for the update, however it wont install
Doesn't work, install 10.3.2 instead.
Time to update to 10.3. :p
version 10.1.0.2 fonctionne parfaitement (-_-)
Version 10.0.5 doesn't work
10.0.3 not working. Need to be patched to override Google Play check.
10.0.1 and 10.0.2 is Untouched apk, Need Lucky Patcher or Modded Google Play
10.01 is broken. doesnt work
franco.Kernel updater v9.3.4 "Proper"
Ihr mit Euren Sche.. Fake Apps ist nicht so toll :-( :-( So macht das kein Spaß!!!!!!!
Related For FK Kernel Manager - for all devices & Kernels