Download Guns of Boom - Online Shooter APK Info :
Download Guns of Boom - Online Shooter APK For Android, APK File Named com.gameinsight.gobandroid And APP Developer Company Is Game Insight . Latest Android APK Vesion Guns of Boom - Online Shooter Is Guns of Boom - Online Shooter 4.4.4 Can Free Download APK Then Install On Android Phone.
Guns of Boom - Online Shooter APK Description
This is an immersive game where you will need to shoot for survival. Guns of Boom - Online Shooter was created for your Android mobile device, so you can expect a seamless experience and intuitive controls that will make you feel like you are in the middle of the battlefield. It takes full advantage of your screen to provide you with the best possible controls, adapted to a smaller screen size. Get ready to start fighting with this action-packed battle game where you will have to collect arms and practise your skills so you can kill your enemies. You will have to set your own strategies to figure out what is the best way to defeat your opponents and you can team up with other soldiers to have a better chance of killing the bad guys. Guns of Boom - Online Shooter has amazing graphics which include immersive animations and exciting levels that will keep you playing for hours. When playing within a team, you will have better chances of destructing your enemies, so try to play an important role because the more active your are, the better reward you will receive. You can choose between 48 different weapons, each with its own features and advantages, including machine guns, assault riffles and shot guns just to name a few. Pick your weapon wisely and see which one fits your gaming style best. To get to know all the features and start defeating your enemies, download Guns of Boom - Online Shooter now!
From version Guns of Boom - Online Shooter 4.4.4
:
Added: 2018-06-15 17:57:54
Modified: 2018-07-20 15:46:35
Updated: 2018-07-20 18:04:27
• Now, all duplicates can be turned into scraps instead of gunbucks. You can use scraps to buy the cosmetic items you want!
• Outfit seasons! The list of cosmetic items you can find in victory cases will now change over time. The next season starts in 7 days!
• New offers: you can buy as many cases as you like, as well as get your hands on hard to find items. Check out the store!
• Improved interface & character animations, as well as reskins for 4 guns. GoB is lookin' sharp!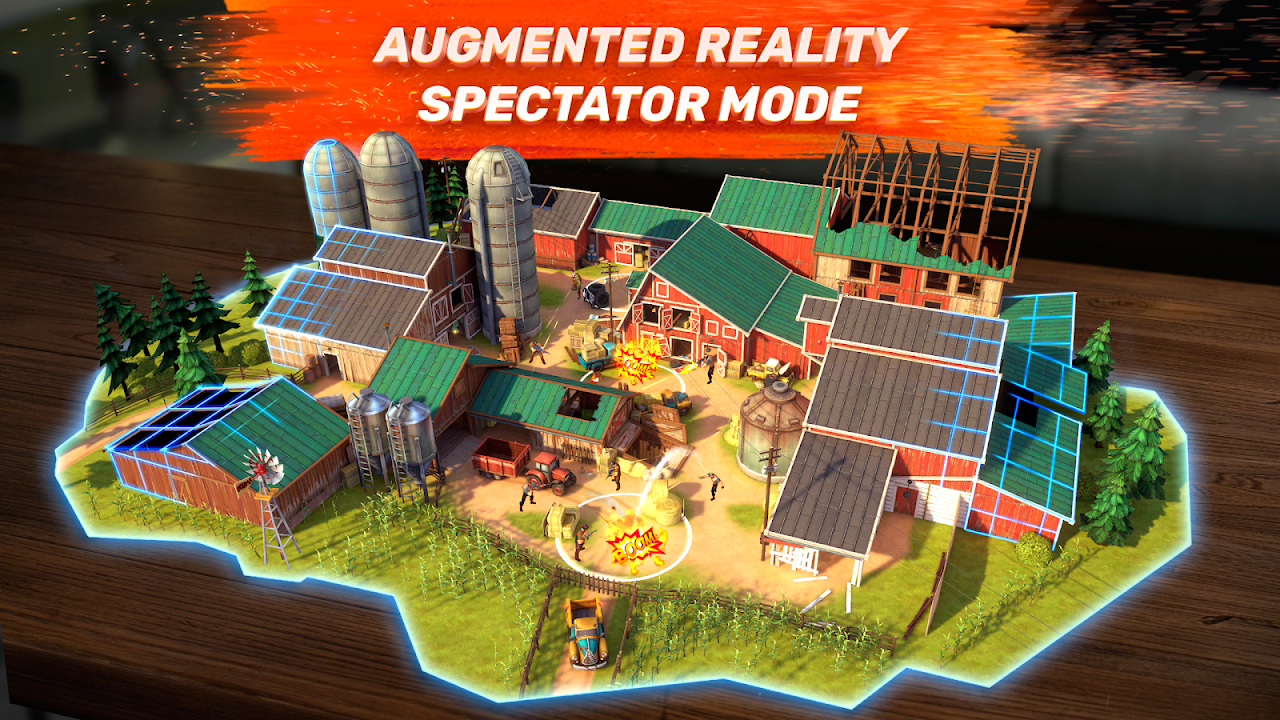 Pura... Tu pura madre Vales tu comentario
los niños ratas usan hacks
this isn't playstore, neither officials are going to check in here for such feedbacks. so if u want help from devs contact them via playstore.
si es cava entonces para que te lo descargaste conchetumare hijo de puta
OMG THAT'S AWESOME WE ARE WATCHING SPONGEBOB RIGHT NOW!!! 😂
si carga sólo vuelve lo a instalar y servira a mi me paso😊👍👍👍
Pause download for 5 seconds then unpause
Pause the download for 5 secs and then unpause it 👍
Pause the download for 5 secs and then unpause it
algundia de vas a aburrir
obró eres mujer o que bueno tu escuchas BTS
tu eres una persona que no aprecias nada
les maj c pour le nouveau contenus qu'il ajoute régulièrement
si il y a autant de maj c pour sortir du nouveau contenus
Puto pendejo No tienes memoria pendejo
en ajustes aparece para cambiar la accion de 2 toques
tu eres un puto idiota q no sabe apreciar las hora o meses q la gente dedica para crear un juego tan bueno como GUN OF BOOM eres un completo MAL PARIDO idiota puto y q tu madre te mate...
vai se fude nem sabe escrever fortinite direito vai deita muleke
chinga tu puta madre este juego es bueno
seu lixo é porque você não tem memória
es porque tienes poco espacio
OMG THAT IS SO COOL! #SPONGEBOBSQUAREPANTZFORTHEWIN!
oui c vrai il ya beaucoup de pay to win sur ce jeu
bravo è quello che volevo dire.
seu wifi deve ser uma merda prq o jogo nao e porra Beibe beibe do biruleibe
se tem algum parente por perto que tenha wifi vai la
i know it keeps says error occurred
callate puta rata eres una mierda
alto niño rata sos chabon