Download Google Now Launcher APK Info :
Download Google Now Launcher APK For Android, APK File Named com.google.android.launcher And APP Developer Company Is Google Inc. . Latest Android APK Vesion Google Now Launcher Is Google Now Launcher 1.4.large Can Free Download APK Then Install On Android Phone.
Google Now Launcher APK Description
Upgrade the launcher on your Android device for a fast, clean home screen that puts Google Now just a swipe away. Available on all devices with Android 4.1 (Jelly Bean) or higher. Key features: • Swipe right from your Home screen to see Google Now cards that bring you just the right information, at just the right time. • Quick access to Search from every Home screen. • Say "Ok Google" to search with your voice or tell your phone what to do: send a text message, get directions, play a song and much more. • A-Z apps list, with fast scrolling and quick searching of apps on your device and the Play Store. • App Suggestions bring the app you're looking for to the top of your A-Z list.
From version Google Now Launcher 1.4.large
:
Added: 2016-09-24 13:04:22
Modified: 2017-12-18 21:37:35
Updated: 2018-11-15 04:27:30
What's new (September 2015)
• Vertical scrolling A-Z apps list with fast scrolling.
• Search for apps on your device or new ones on the Play Store from the A-Z list.
• App Suggestions use on-device intelligence to bring the apps that you're looking for to the top of your list.
• Folders can be larger and can have more than one page.
• New Android Marshmallow Wallpapers.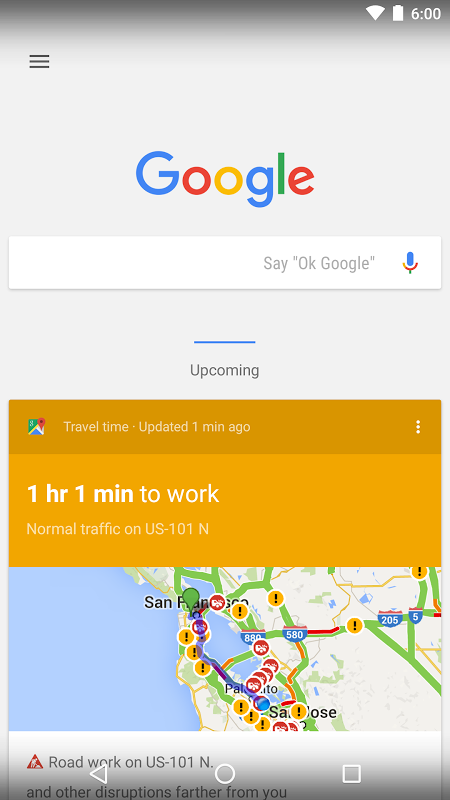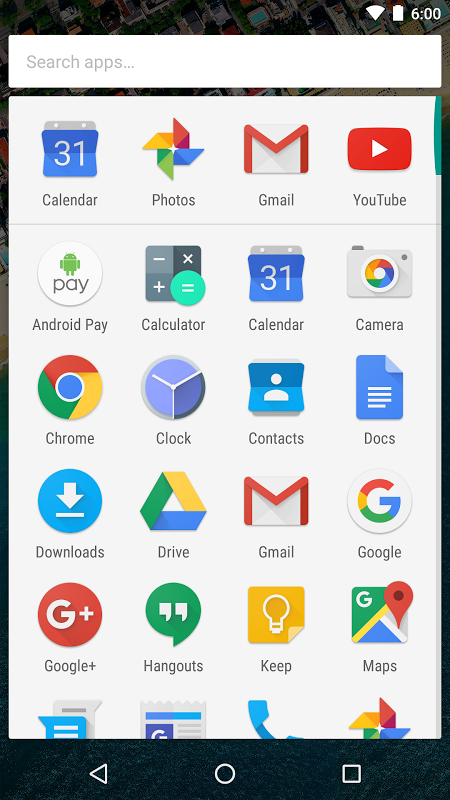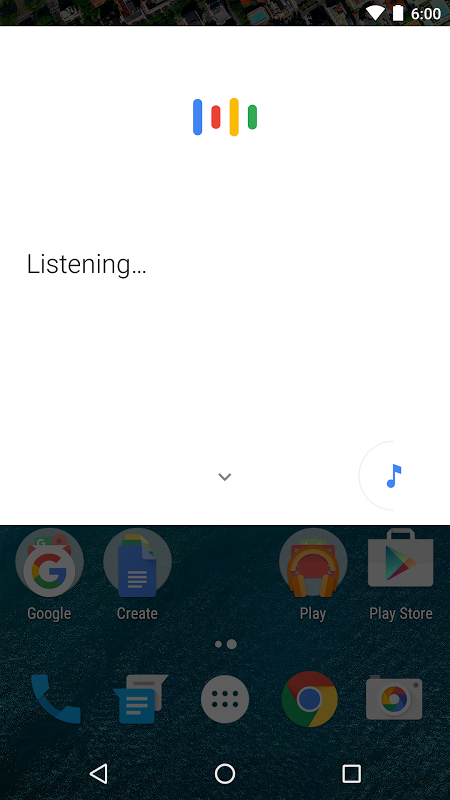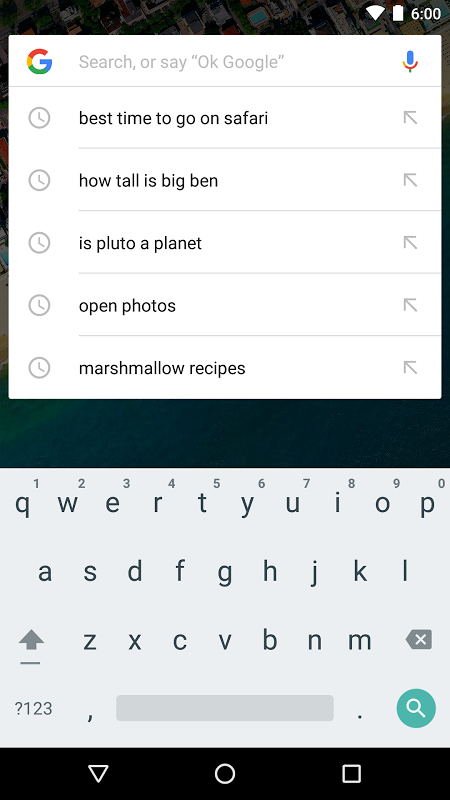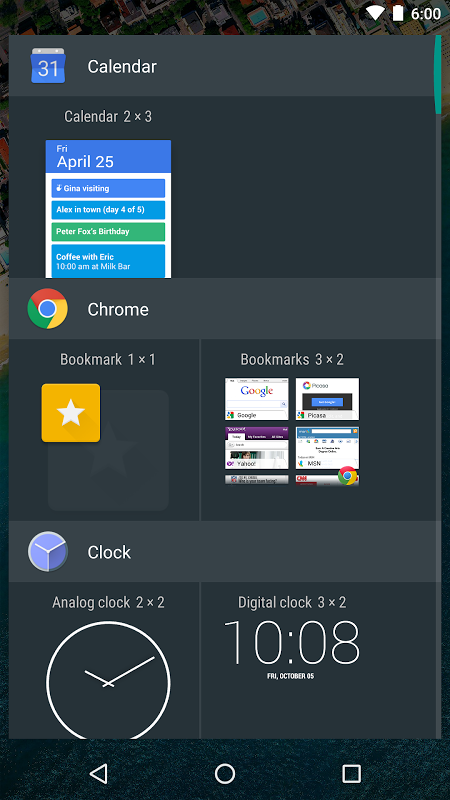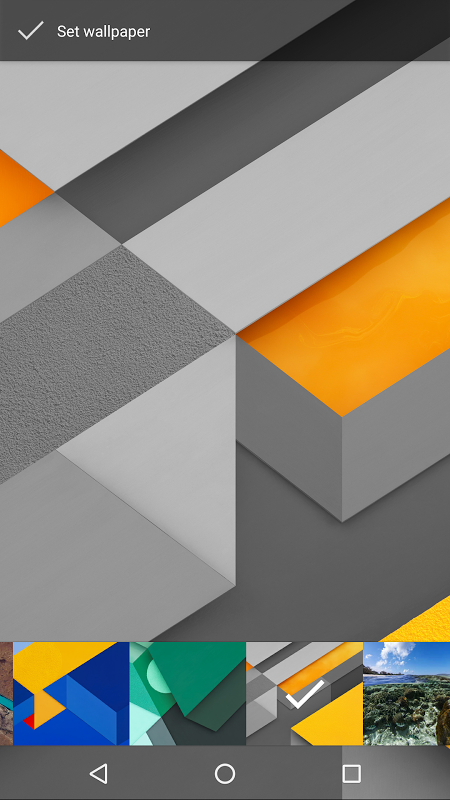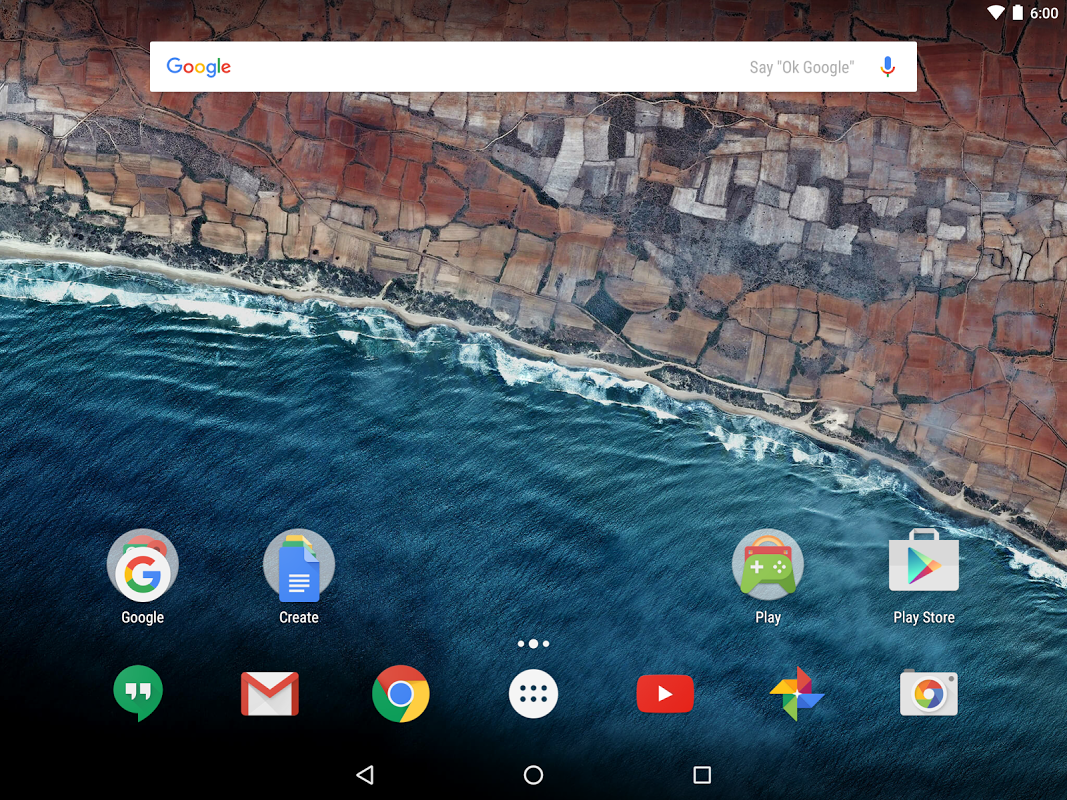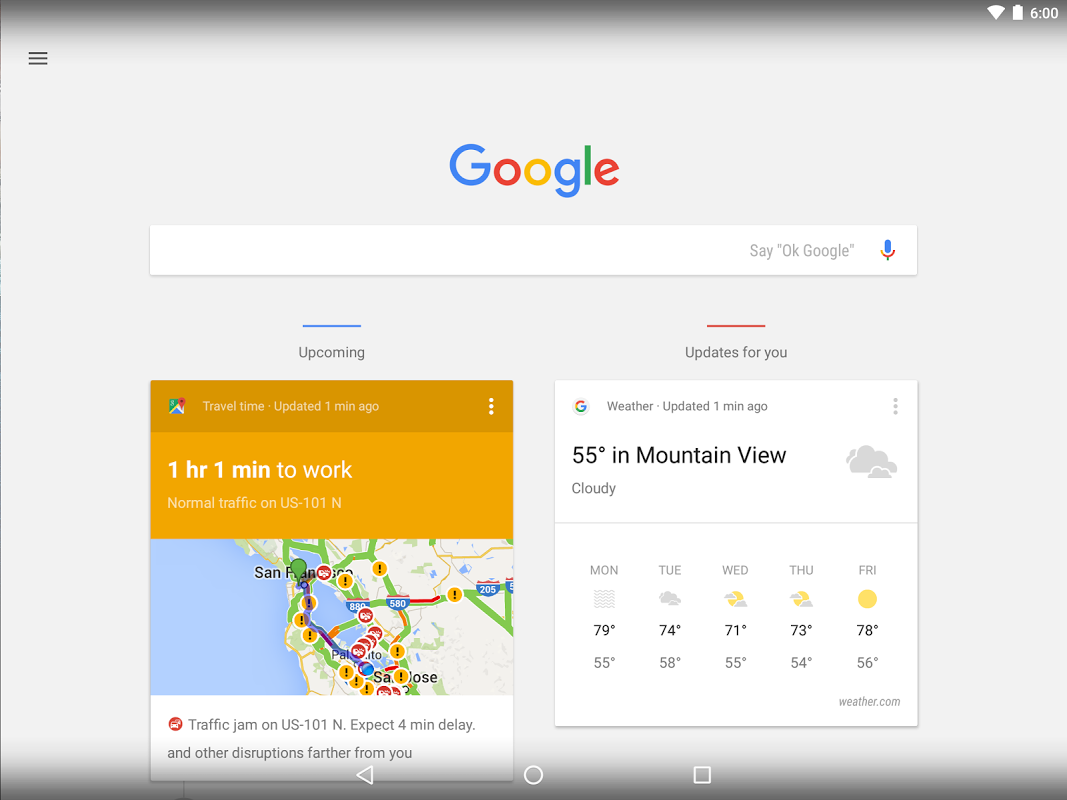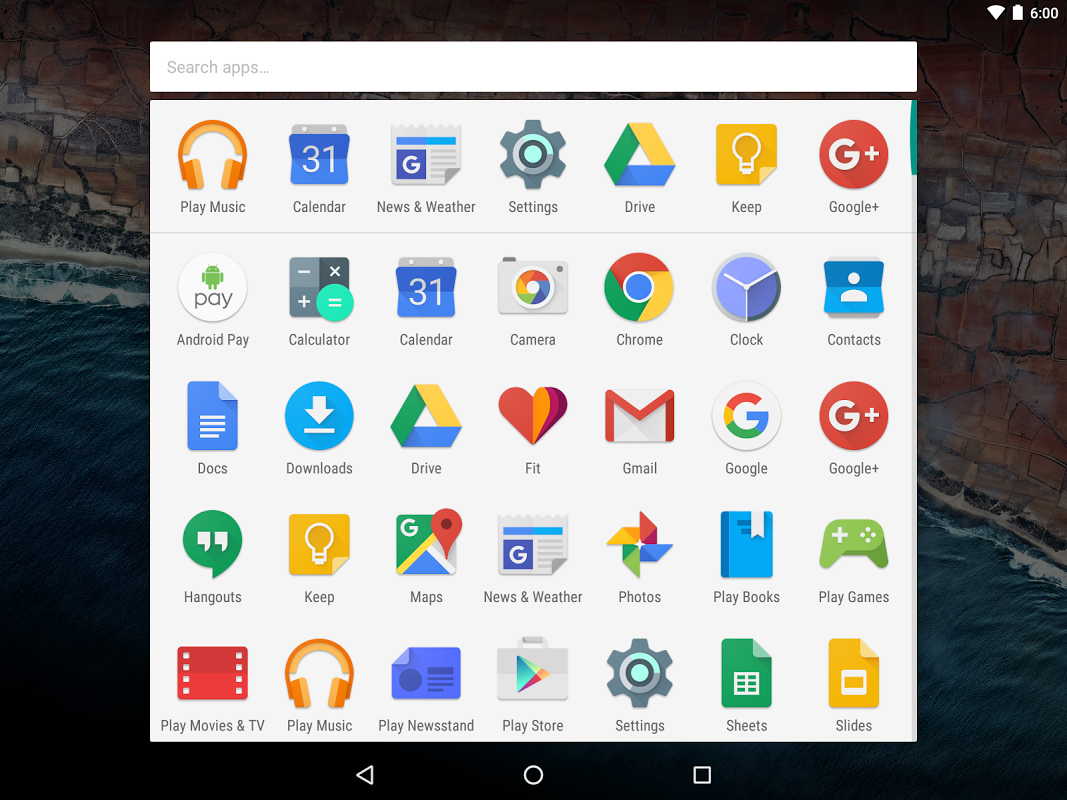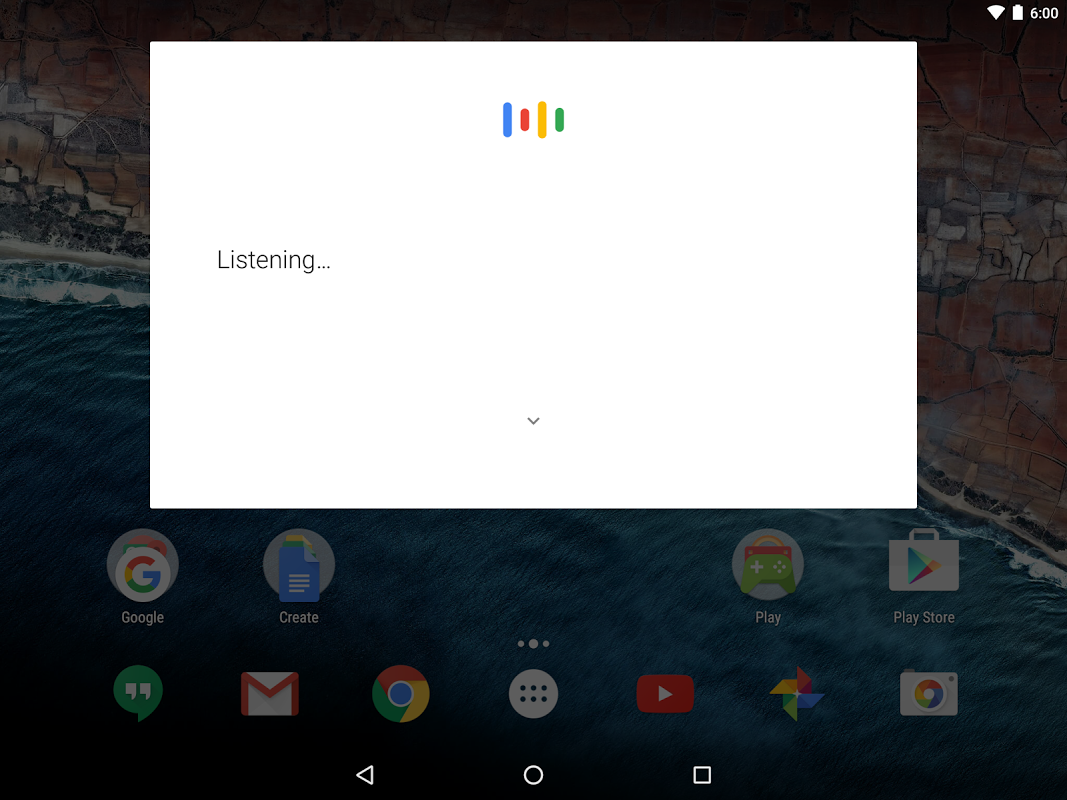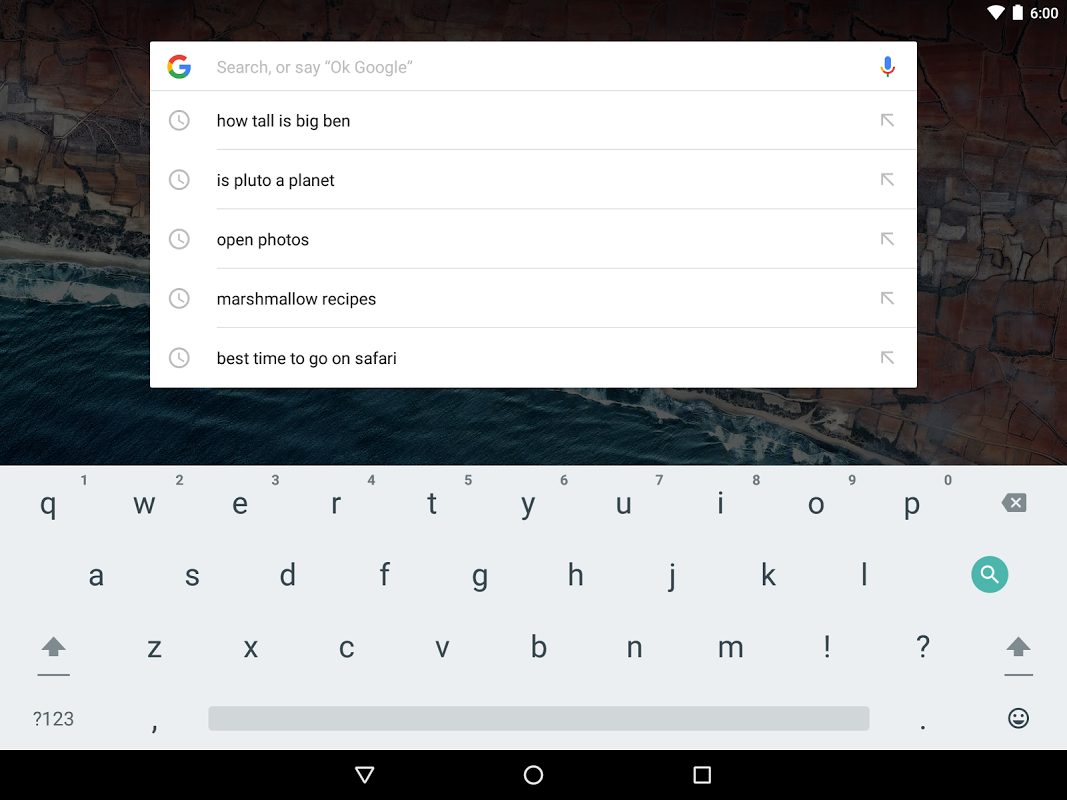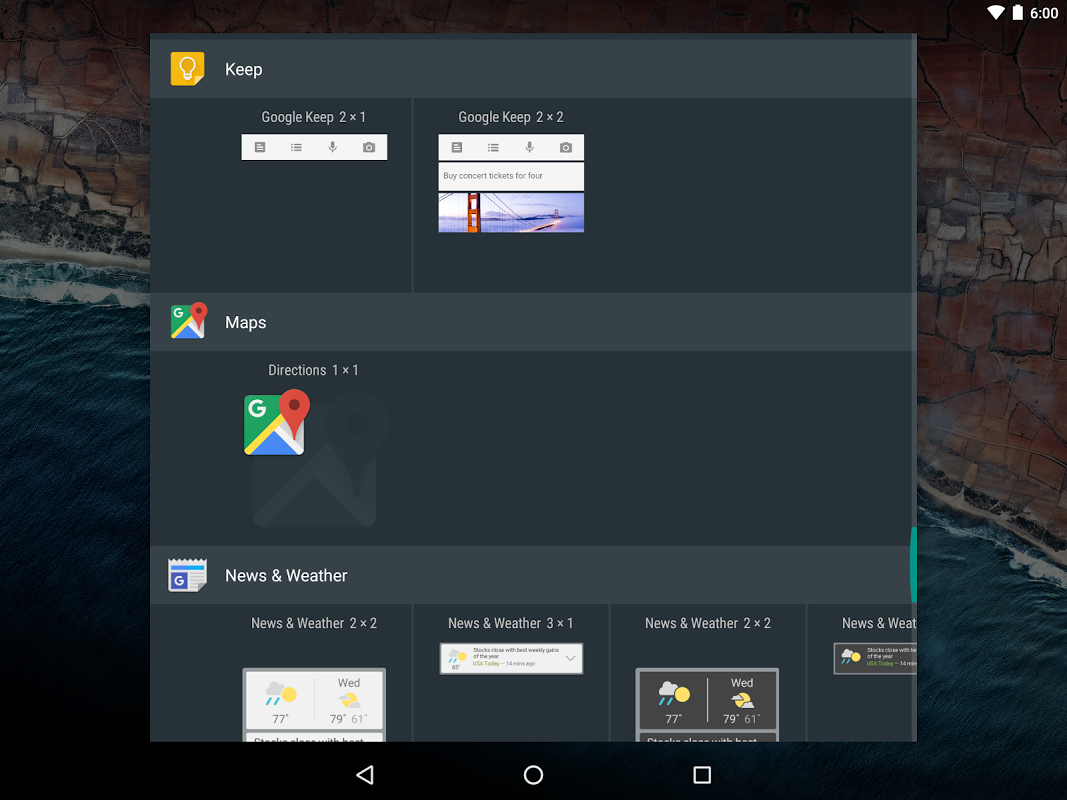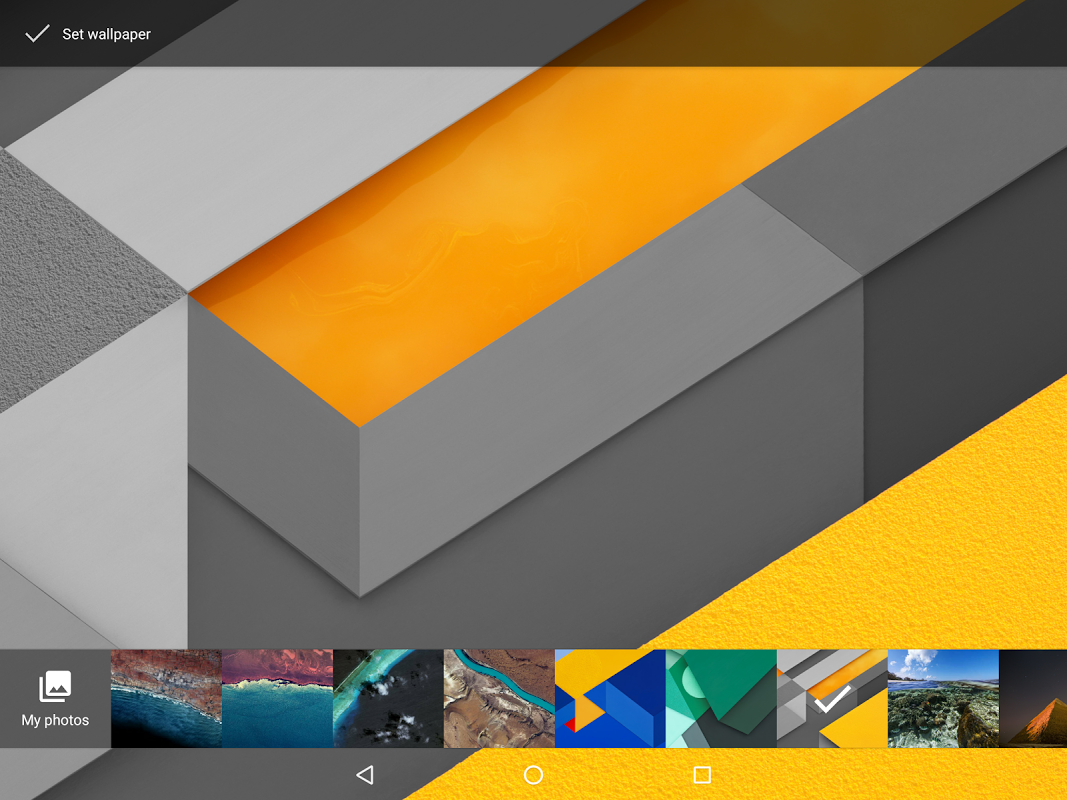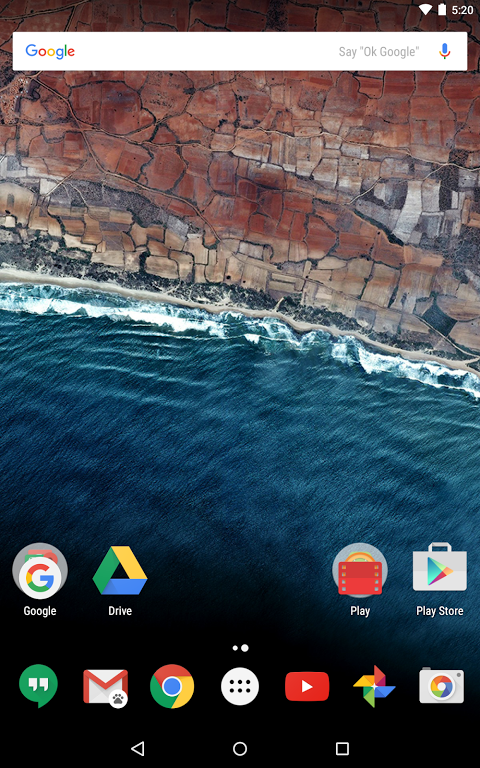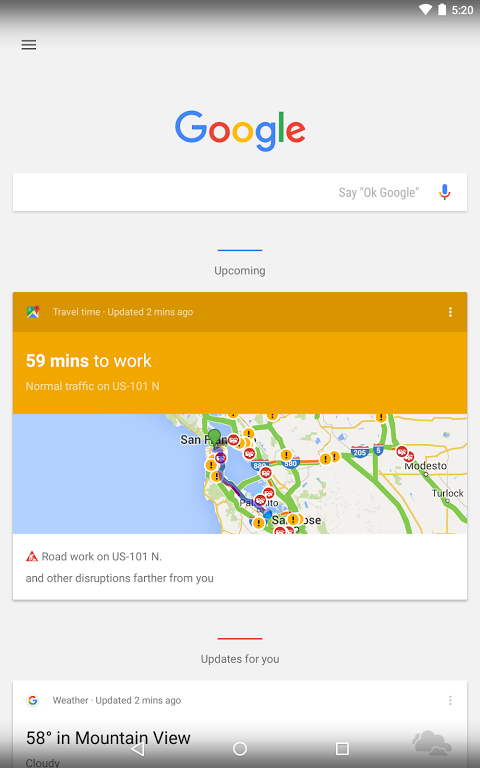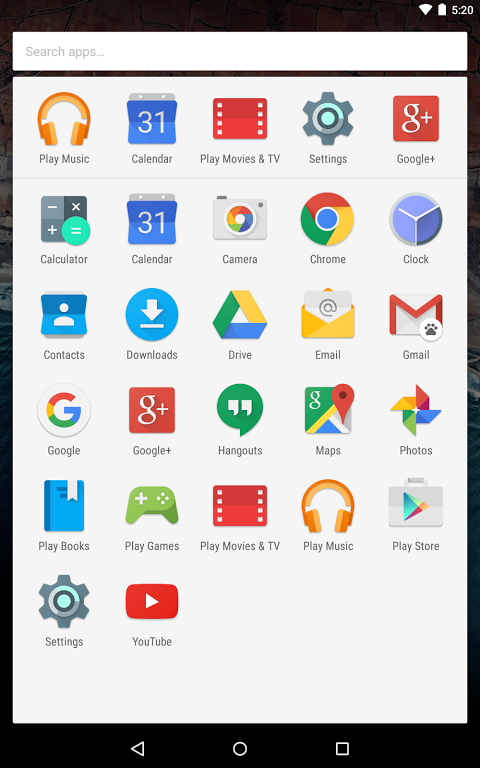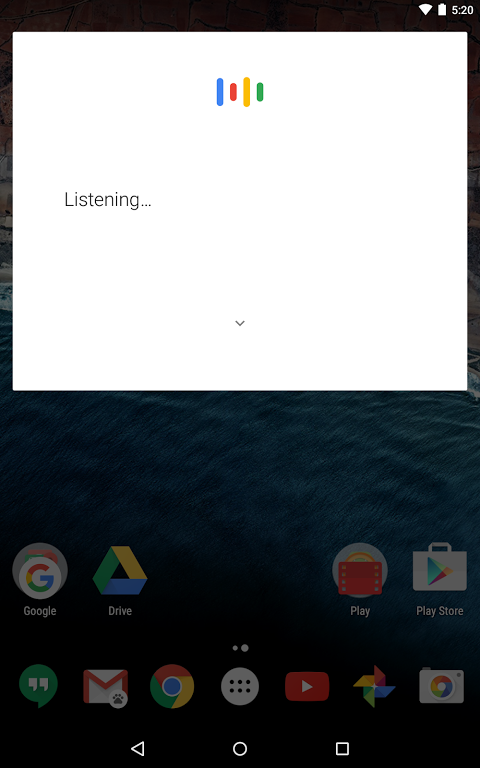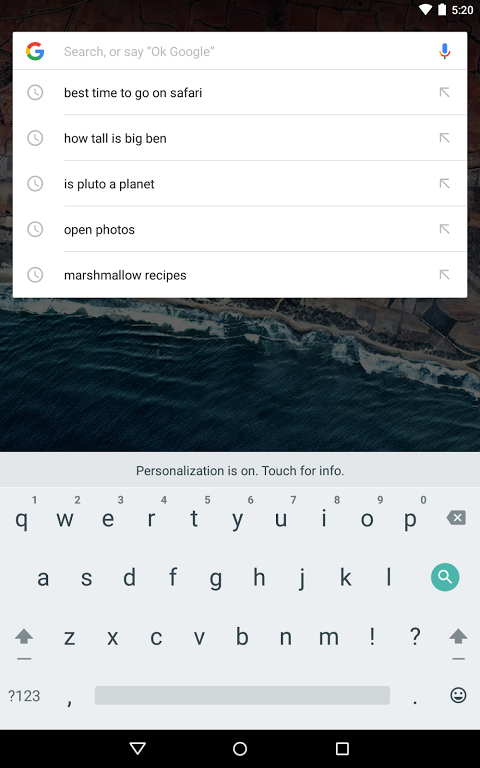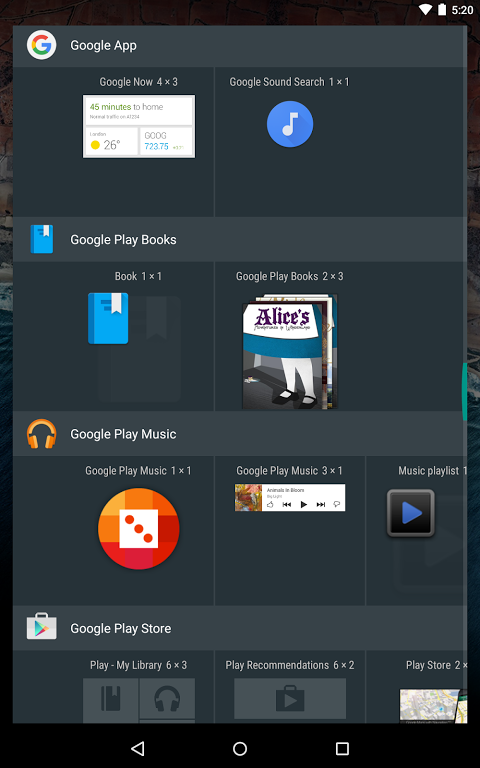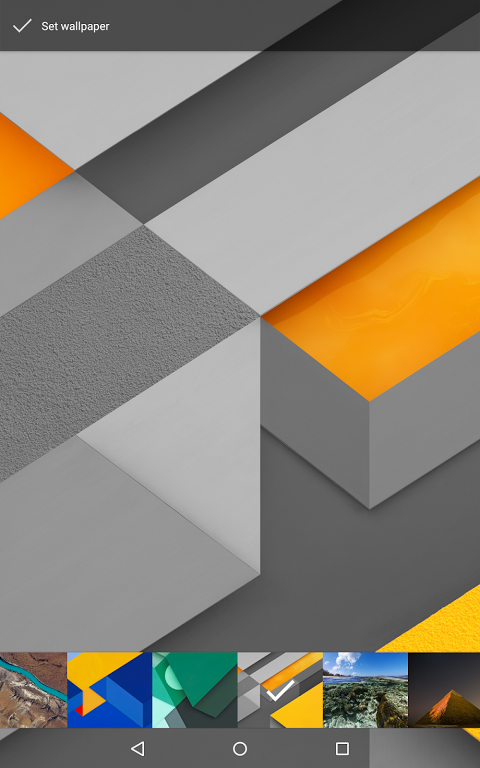 kkkkkkkkkkkkkkkkkkkkkkkkkkkkkkkkkkkkkkkkkklolllll
poppoklpooklkpoppoopoooppooolooololkpklklklolllkkk
poppoklpooklkpoppoopoooppooolooololkpklklklolllkkk
Muito bom a interface do meu aparelho ficou muito boa
only difference is nougat wallpapers are added.
whats diff btwn 1.3 and 1.4?
The app reports an error saying I need to update my google app. Not sure which app that is. On a kindle fire.
this is a very good launcher. Stock one but works great
Works fine and isn't power-draining like other launchers but doesn't provide a variety of options to customize home screen.
what is the new in this version
es porque la versión actual es la de Android M y no pueden presentar la versión beta en Play store todavia
es el mejor launcher y muy simple
Esta trae los fondos de Lollipop :3
não sei ainda mas vou da 10 estrelas
¿Como puede ser que la version que hay aqui sea mas actual que la de la Play Store?
رأعع بتصميم الماتريال ديزاين مميز وسريع وسلس وكل هذا بالنسخة التجريبية ماذا عن الرسمية القادمة ملاحضة بعض التحديثات تصل بالنسخه الاختبارية او التجريبية من المصدر وهذه هي وضيفة ابتويد الرائع
This application was manually reviewed by Aptoide as Good
esta actualización hizo que me deje de funcionar "OK Google" en mi tablet
Falla al instalarlo y te quedas sin launcher, una movida
Nice no crashes on my Sony xperia m
Previously the Google Experience Launcher (exclusive for the Nexus 5), was updated and changed to the Google Now Launcher. At first it was only available to Nexus devices and GPE devices running Android 4.4 Kitkat, but now is available for all devices capable of running Google Now (Android 4.1 and later). What's neat about it is the swipe to the Google Now page.
Best Android Launcher in the world
android jelly bean 4.1,1 funcionando perfectamente
mi Moto G haora si se mira Kitkat :)
is the best (especially on nexus devices ) 😉
Best launcher I've ever had. Does not slow down your phone
Install Google Search update and reboot.
Placeholder text: Google search couldn't be found" what the hell? im running CM10.2 using google search and it cant find it? wow
Cooll das geht. Und auch zimlich schnel......
Parsingfehler bei Android 4.0.3 :-(
Good work! The Android 4.4 launcher for all devices!