Download Master for Minecraft- Launcher APK Info :
Download Master for Minecraft- Launcher APK For Android, APK File Named com.groundhog.mcpemaster And APP Developer Company Is MCPE Master . Latest Android APK Vesion Master for Minecraft- Launcher Is Master for Minecraft- Launcher 2.1.40 Can Free Download APK Then Install On Android Phone.
Master for Minecraft- Launcher APK Description
Minecraft has been a success all over the world with millions of people playing it. After the successful launch of Minecraft Pocket Edition, Minecraft Launcher is here to further improve your gaming experience. This app allows you to download brand new features such as skins, maps, seeds or mods which are updated everyday to keep your experience as interesting as possible and so that you don't miss any of the fun. With Minecraft Launcher you can download adventure, PVP and mini game apps but you can also submit your own work (wether it's a map, skin, texture, seed or mod) via e-mail to
[email protected]
or through the port in the app. Please note that Minecraft Launcher requires you to download Minecraft Pocket Edition. After having both app download, you just need to choose the feature you want and apply it. Customize your app with brand new, cool maps, skins and seeds. You can preview your skinks in 3D and download them for free after seeing how they're going to look on Minecraft Pocket Edition. Explore all different mods such as the Polar Bear mods, the pet mods or the dragon mods, between many others! To find out all the possibilities this app can offer you, make sure you have Minecraft Pocket Edition on your device and download Minecraft Launcher to have even more fun!
From version Master for Minecraft- Launcher 2.1.40
:
Added: 2015-07-31 11:54:51
Modified: 2018-04-20 18:25:14
Updated: 2018-04-20 18:25:14
Support 1.0 modPE/ modpkg
Fix bugs when creating maps using seed in 1.0
Your MC career profile is reviewable at Game Experience at Me tab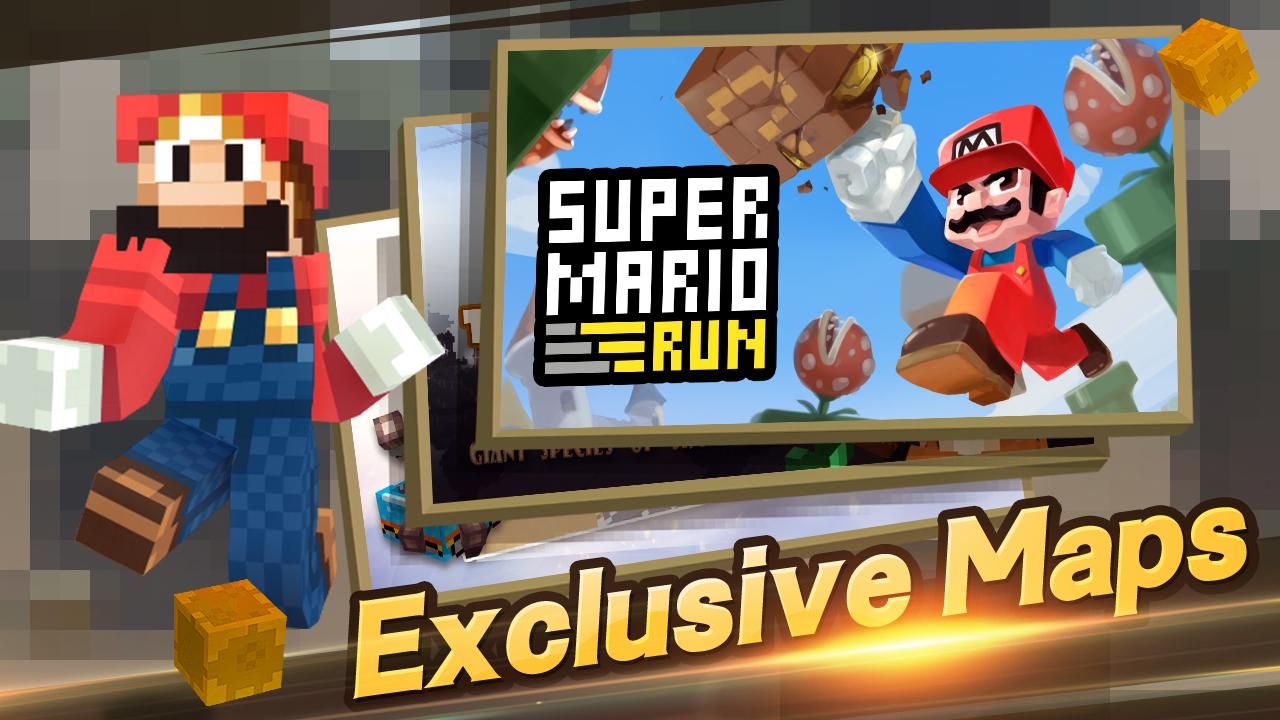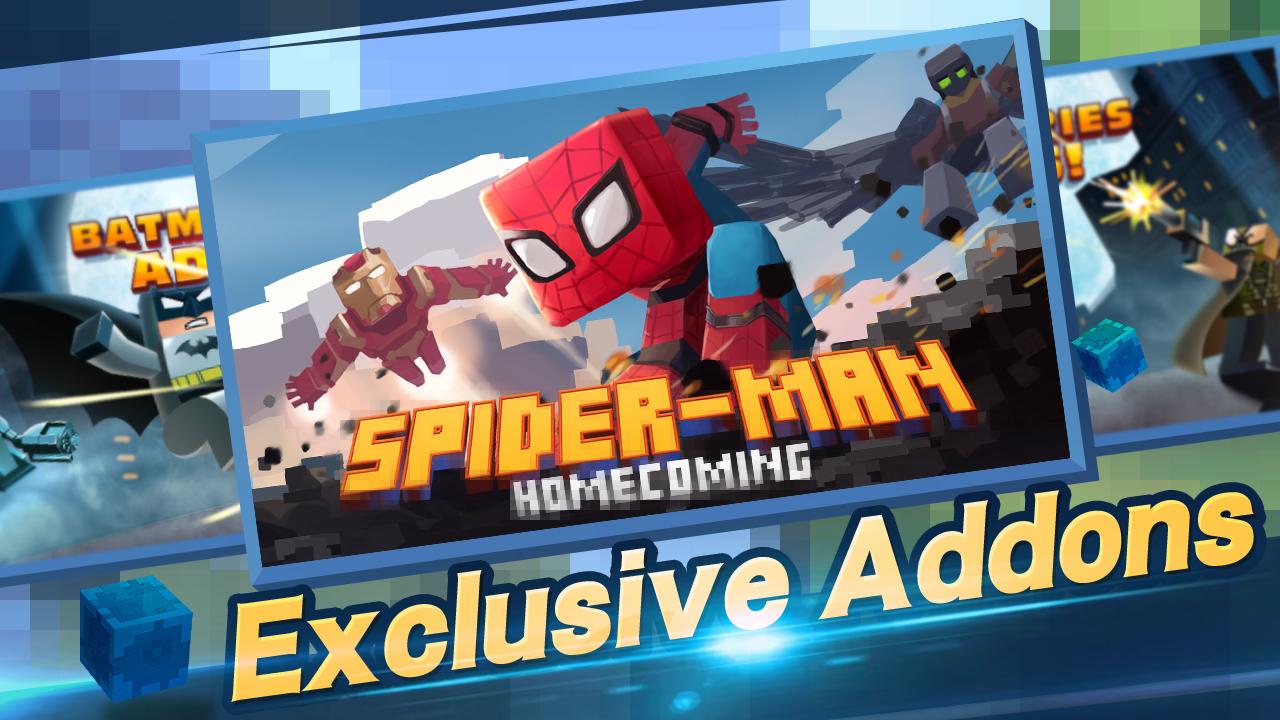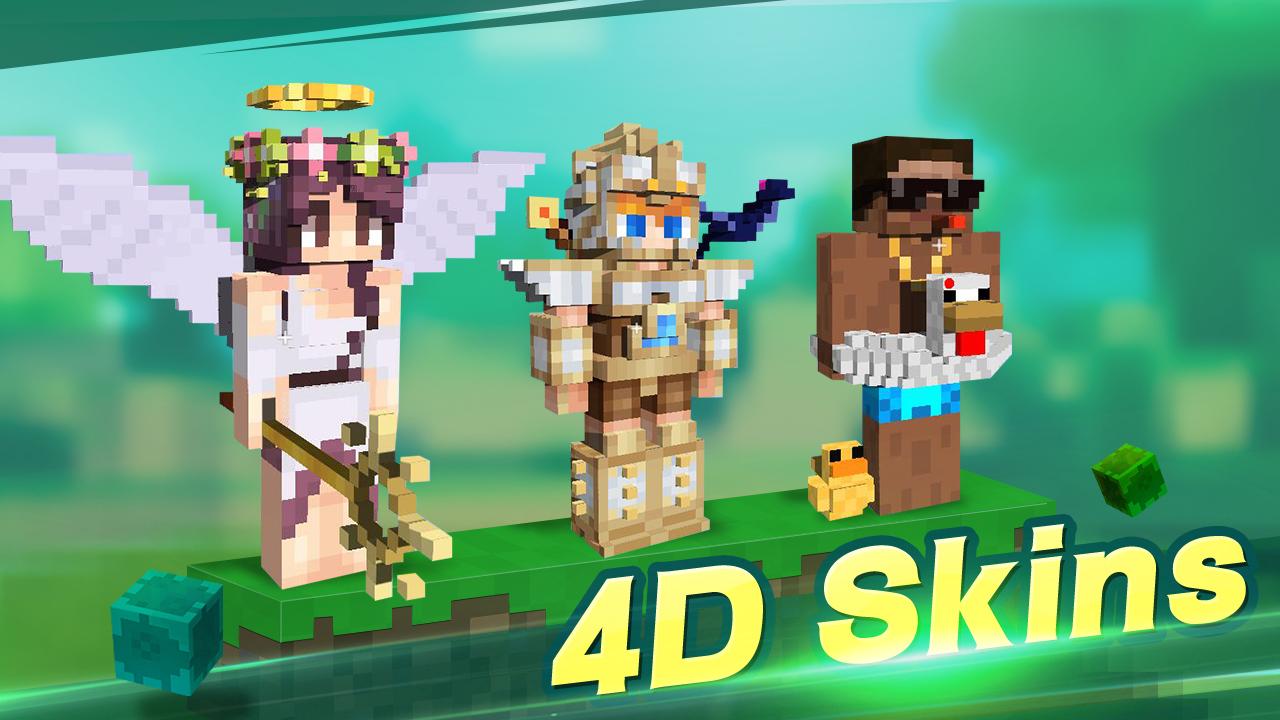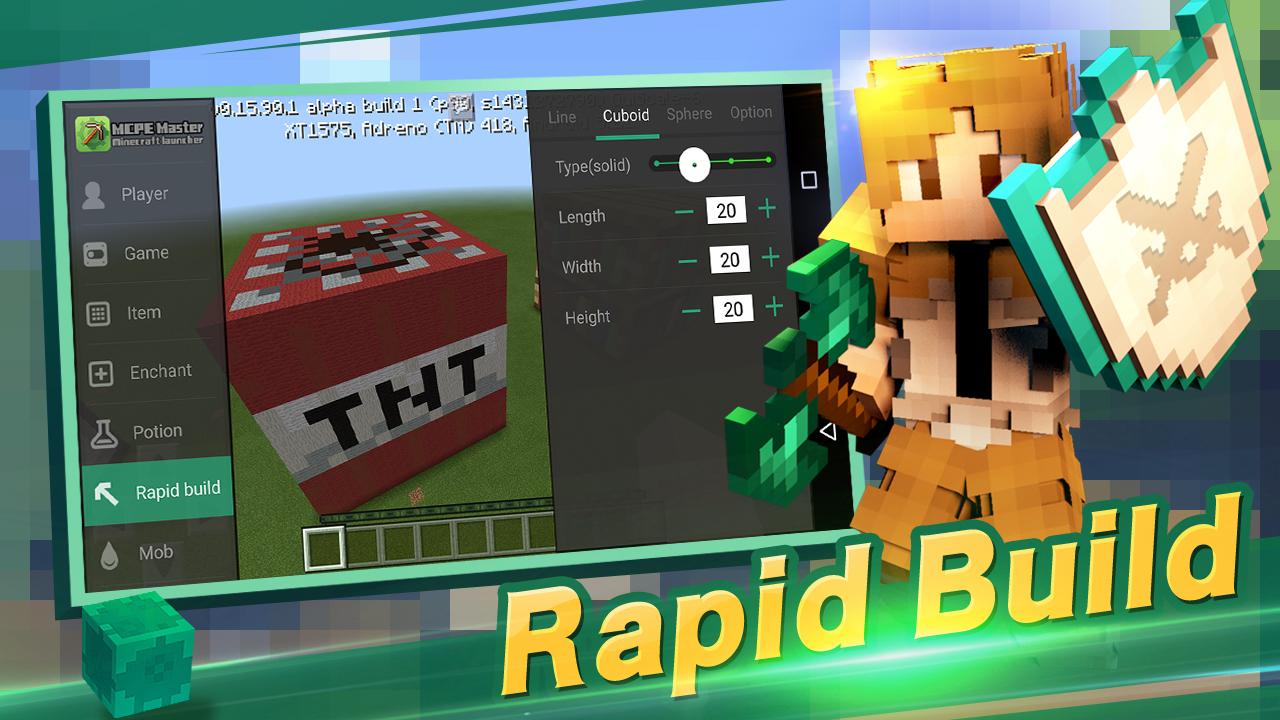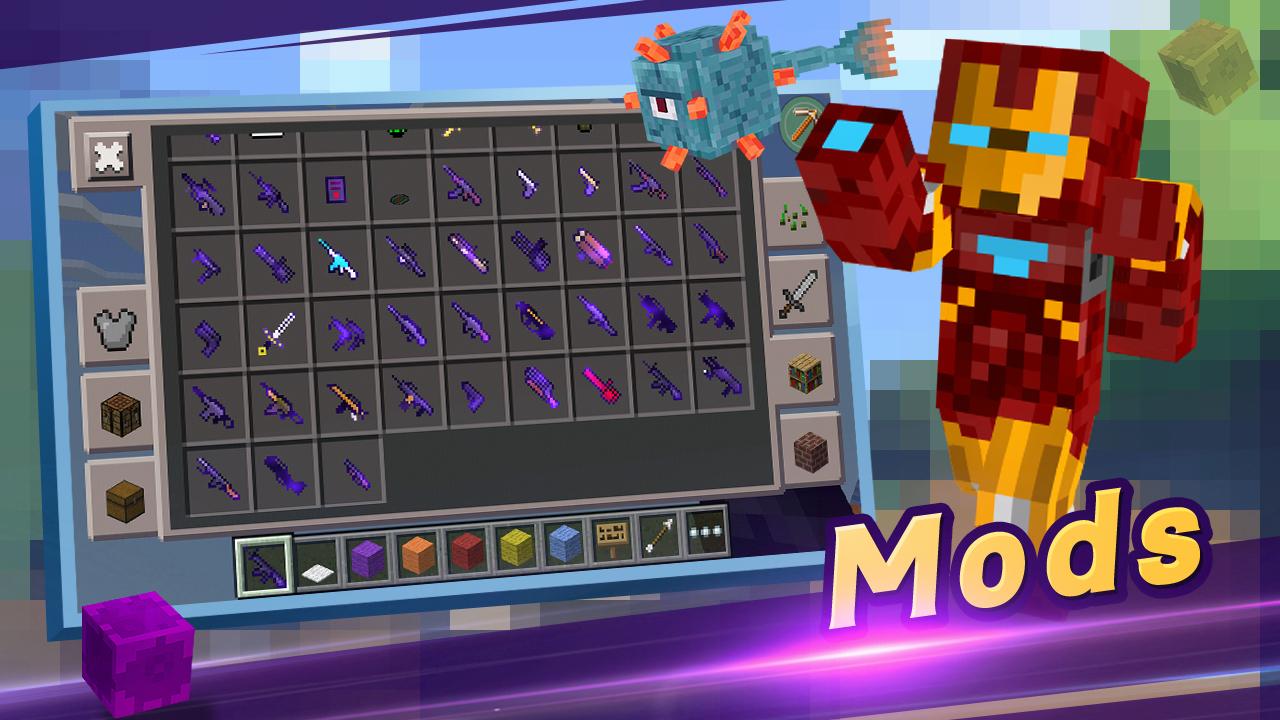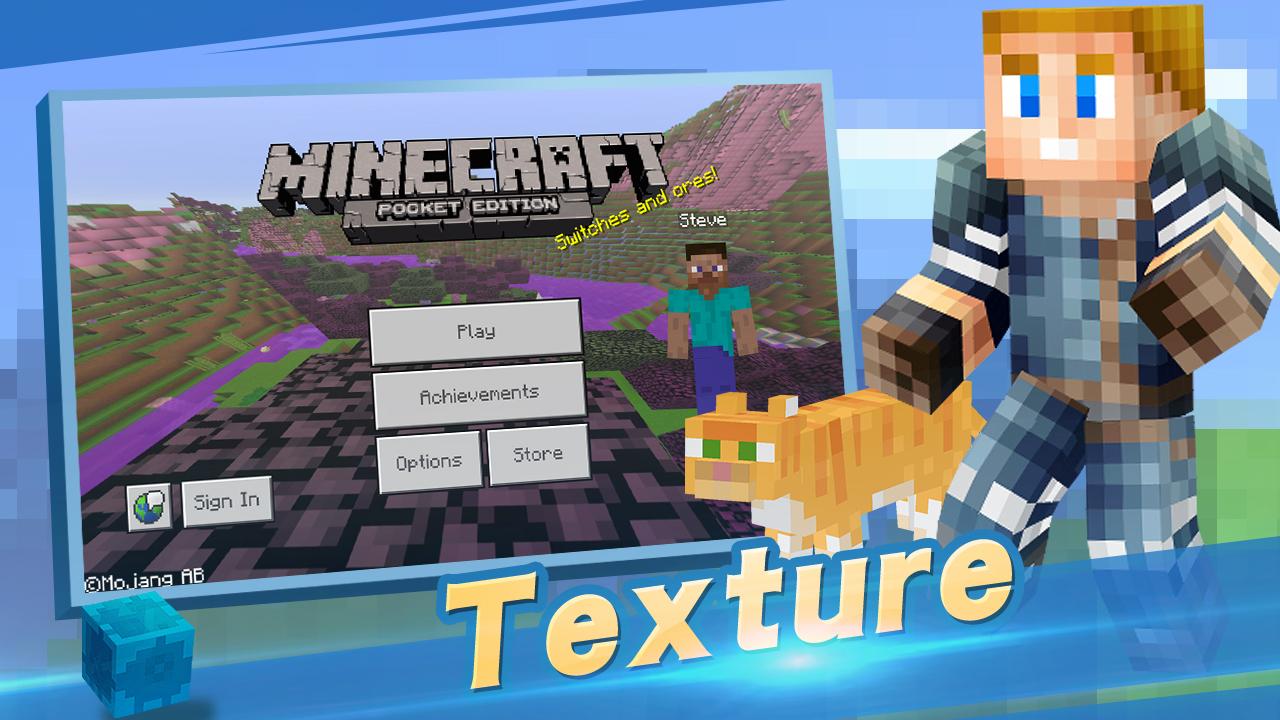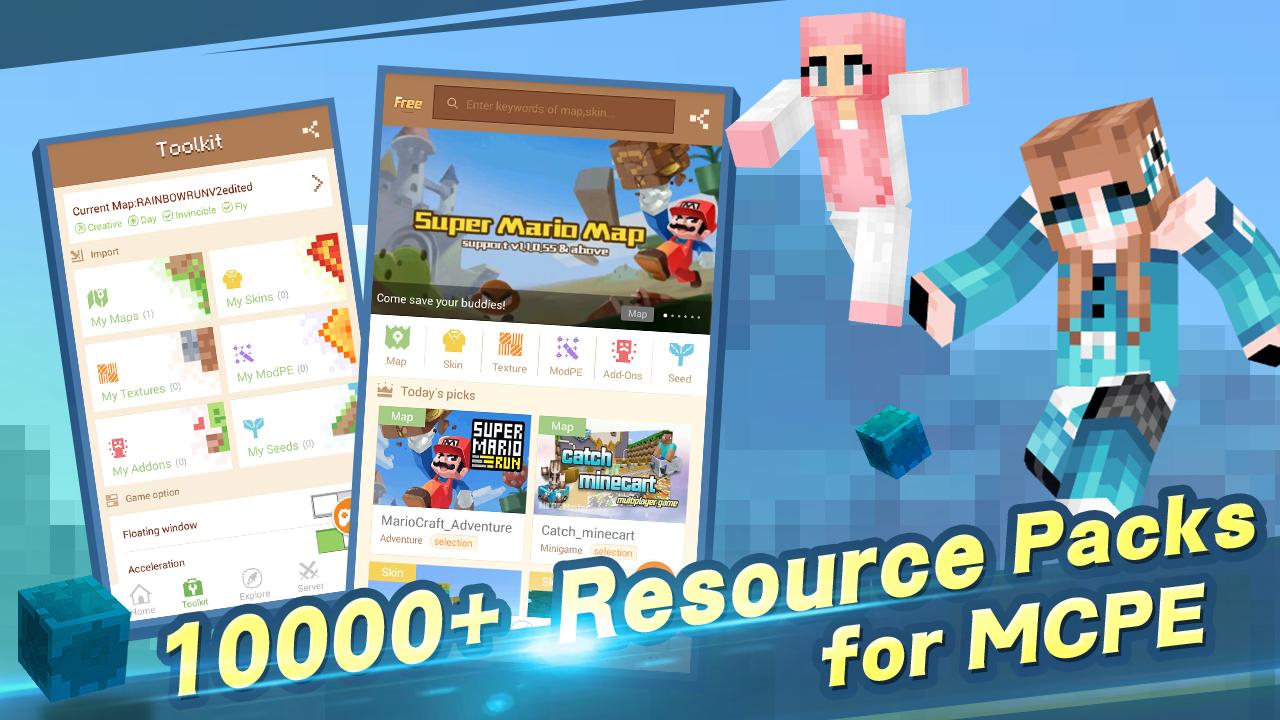 Abaizar? que porra é essa?
vc já tem mineceaft pra vc conseguir entrar?
Eu acho q sei como te ajudar: 1- vc tem q ver se o mapa é compatível com a sua versão 2- vc tem q ver se o aplicativo está compatível com sua versão 3- vc tem q ver se o seu jogo não está fechando o mapa 4- falta de espaço espero ter te ajudado
tem gente falando q ñ consegue entra no map e porq ñ e compativel
por que não esta entrando o minecraft no meu celular
Eres un gran maldito niño rata
então joga no Multiplayer Master
me pasa completamente igual ._.
eldoger 998 tu busca vida social no insultes sin saber ademas niño rata es ser grito y decir niño ratas a otros
ai tel de carton sau cartof
Ba ai telefon de carton sau poate cartof daca nu mere si mata desenata
what this mcpemaster can run a version of minecraft
Telefonul tău e dus pe apa sâmbetei. ..
لازم تكوني منزله ماين كرافت وهاض البرنامج وتفتحي من النطبيق هاض مش من ماين كرافت رح يجبوكي عماين كرافت بدون ترخيص
si papu yo tengo el mod de poooookeeemon!
parece una propaganda pero igual tienes razón xd
muy cierto también a mi me pasa eso pero es mejor abrir el minecraft sin esa app te lo recomiendo 👍
aminomedeja jugar 😔 pero con una apliclacion puedo asertodo
pude abrir el juego MCPE máster genial
devi togliere e rimettere
Vc não ta conseguindo pq o master mcpe só funciona com minecraft da versão 1.2.0.0 pra baixo. É só fazer downgrade do minecraft e pronto
Vc não ta conseguindo pq o master mcpe só funciona com minecraft da versão 1.2.0.0 pra baixo. É só fazer downgrade do minecraft e pronto
Il vaut avoir minecraft pe aussi
man... esses cara tem demência So pode
pentru ca e o nouă versiune de-aia si ăștia nu au creat alta!
daca ai telefon de câcat, deaia
sobi mais algumas versões a mais do mcpe master
kkkkkkkkk vdd,vc ta bem? Kkkkkkkk
NO SE ESCRIBE BUENO ES BUENO POLOLO MEEEEEEEEN
isso tambem aconteceu cmg antes eu jogava de bom quando tinha a versao 1.1.3 agora quer abaixei a 1.2.13.11 nao :(
Eu am 1.2.10.2 si imi merge!
ma è compatibile con 1.2.13.11
Se non hai Minecraft e grazie al cazzo che non ti fa entrare
Este o aplicatie de PRO & NOOB & HACK. SI NU E O INTREBARE STUPIDA
thanks. I've updated it and it works again.
I found minecraft 1.57 I think it's a old version
For me too I installed minecraft 1.2.13.11 it didn't work but when I installed I think minecraft 1.2.8.0 it worked now it doesn't work
USA una vecchia versione di minecraft
это не говно, а MCPE Master!
metti minecraft su aptoid e schiacci versioni.poi vai all'ultima versione ed installi.
Lo Usas wow sos increible
.......uso eso en minecraft sesión iniciado
we a mi también me pasa :,(
Si pero la app no es asi yo la había descargado antes de que se actualizara y era genial. Pero en esta actualización no me dejaba entrar a los mapas, entonces decidí volver a aquella versión que en realidad me gustaba, intentenlo.
Grammar error, I'm just wondering WHY are you foreigners' English is worse than us…
gshdhbqjdhhzuxNuxbdhhdtsjdujrucbdyqkdinduxhfhw izxxgdjsuxhdufndudndujxfjrusjd
es hacker meco rata y aparte como lo eres si no puedes jugar esto en línea meco
olá, esse problema talvez tenha acontecido por ter muitos mods ou outras coisas instaladas, isso já aconteceu várias vezes comigo, pois o o app não aguenta muita coisa.Espero ter ajudado, mas se não for isso, talves você ache algum tutorial no YouTube, de como resolver esse problema, bjs.
ollé tienes razón my broda da wea
cfug yuy?sñh uikslo ilbh.ssl jigbih?ssoijijgoislg!yzhluhg
cfug yuy?sñh uikslo ilbh.ssl jigbih?ssoijijgoislg!yzhluhg
mano da pó da pra jogar sim VC que não comcegue ∆ pq VC e trocha seu idiota 😂😁
dacă ți se oprește când dai pe consola aia înseamnă că un telefon naspa
Related For Master for Minecraft- Launcher