Download jetAudio HD Music Player Plus APK Info :
Download jetAudio HD Music Player Plus APK For Android, APK File Named com.jetappfactory.jetaudioplus And APP Developer Company Is Team Jet . Latest Android APK Vesion jetAudio HD Music Player Plus Is jetAudio HD Music Player Plus 9.3.2 Can Free Download APK Then Install On Android Phone.
jetAudio HD Music Player Plus APK Description
jetAudio is a mp3 music player with 1020 bands graphic equalizer and various sound effects. *** You can try FREE jetAudio Basic before you buy Plus version *** -- Sound Effects plugins -- * Crystalizer * AM3D Audio Enhancer (http:www.am3d.com) * Bongiovi DPS (http:www.bongioviacoustics.com) (Sound effect plugins will be sold separately through in-app purchase.) (Some plugins can be purchased in Plus version only.) jetAudio is the highest rated and most downloaded media player on CNET.COM and now you can listen to same high-quality sound on your Android phone using jetAudio. It plays almost any type of digital music files you have (.wav, .mp3, .ogg, .flac, .m4a, .mpc, .tta, .wv, .ape, .mod, .spx, .opus, .wma* and more) and, it provides a very high quality sound with various effects and enhancements such as Wide, Reverb, X-Bass. It comes with 32 equalizer presets that will provide a wide array of listening experience. For those who would like to customize their own sound experience, it also allows 1020 bands graphic equalizer and other advanced playback functions including playback speed control, crossfading, AGC and much more. Free Basic version provides same features with Plus version except advertisements and some features. To enjoy full features of jetAudio, please purchase Plus version. -- Features for Plus version only -- * 20-bands graphic equalizer * Tag Editor (MP3, FLAC, OGG, M4A) * Display lyrics in tag (Unsynchronized lyrics) * 2 lock screens * 14 app widgets : 4x1 (#2), 4x2 (#3), 4x3 (#3), 4x4 (#3), 3x3, 2x2, 2x3 * Pitch shifter * Precise playback speed control (50% ~ 200%) * Light GrayWhite theme for browser (Plus only) * Grid mode for ArtistSongFolderGenre browser * Adjust FFREW interval * Expanded notification bar (for JB) * MIDI playback (using jetAudio WaveTable MIDI synthesizer engine) -- Features for BasicPlus version -- * Can choose between 3 List modes or 10 Grid modes for layout style (In Basic version, layout style can be chosen in Album browser only) * Find on YouTube * Last.fm (requires official Last.fm app) * X-Wide, Reverb, X-Bass sound effects * AGC (automatic gain control) to avoid volume fluctuations between tracks * Speed control from 50% to 200% (pitch adjusted) * Crossfading, Gap-less playback * Fade-inFade-out * Repeat AB * Browser and play music by artits, albums, songs, playlists, genres and folders * BalanceVolume control * Sleep timer up to 24 hours * Flick up to post what you're listening to on FacebookTwitter * Flick down to show Now Playing * Flick leftright to play nextprevious * Lock screens * Headset button control (Bluetooth headset) - press to pauseresume - doubletriple press to play nextprev - long press to mute or TTS (time, title) * Bluetooth headphone button control * Send track information via Bluetooth AVRCP 1.3 * Multi-select function (DeleteAdd to playlist) * Keep screen on, Lock orientation options * Shake to play nextprevious track * Supporting formats: MP3, WAV, OGG, FLAC, M4A, MPC, TTA, WV, APE, MOD (module formats S3M, IT), SPX, OPUS, AIFF (WMA may not be supported on some devices. Please check your device specification for WMA support) (If you want to localize jetAudio for your language, please contact
[email protected]
for more information)
From version jetAudio HD Music Player Plus 9.3.2
:
Added: 2012-07-21 13:01:05
Modified: 2018-05-19 20:15:01
Updated: 2018-06-08 09:13:33
v9.3.2
- Bug fixes
v9.3.0
- Show Favorites button on Notification, Widget, Now-Playing and more
v9.2.1
- Hide short music option
- UI improvements and bug fixes
v9.1.0
- Improved MP3/M4A/AAC playback
- New Notification background color (Auto)
v9.0.0
- Play music from local home network
- Widget Progress Bar
- New Playlists (Most Played, Recently Played, Favorites)
- Export/Import Playlist to/from M3U format
- Display search result in list when searching in Browser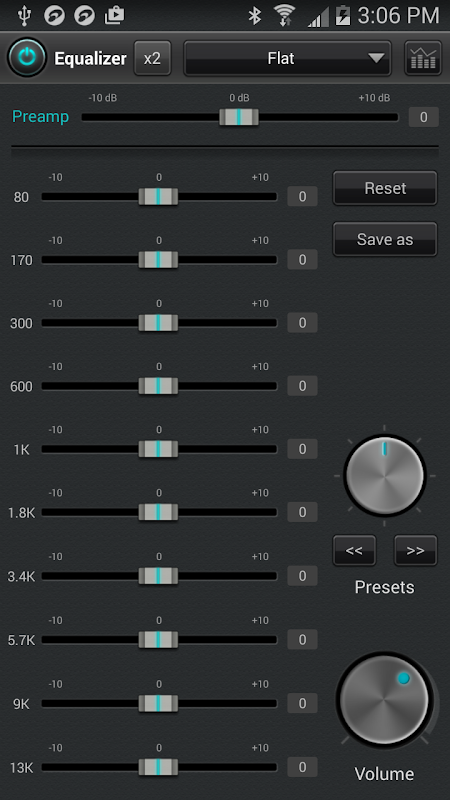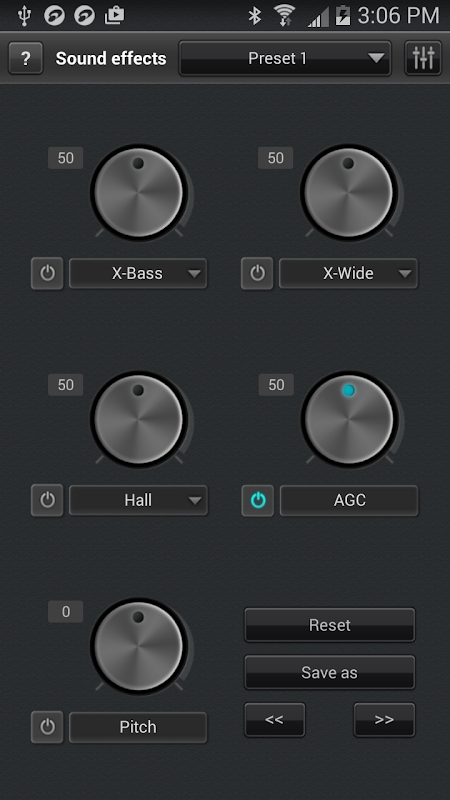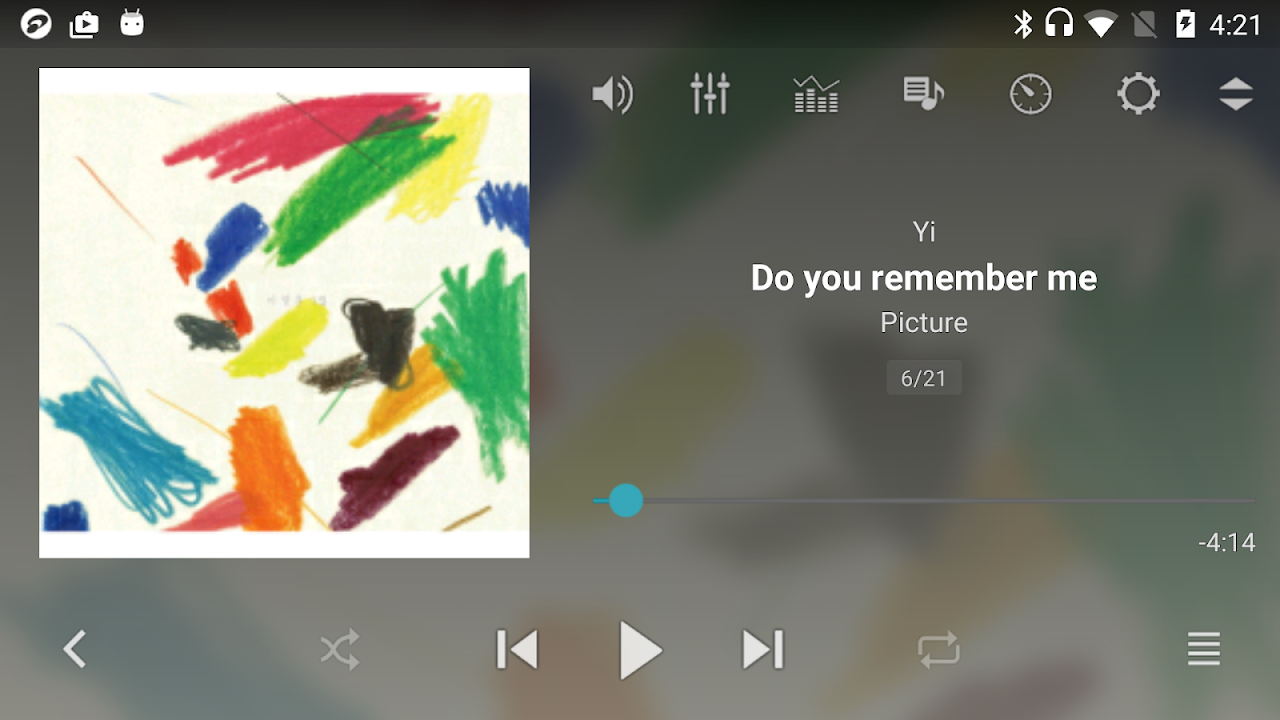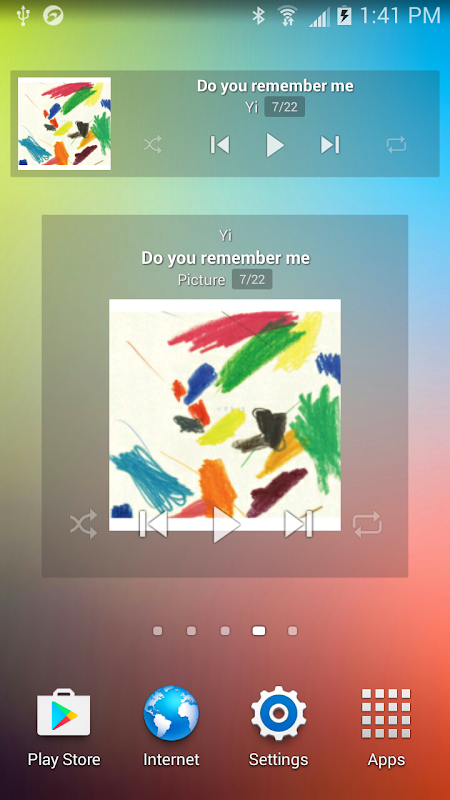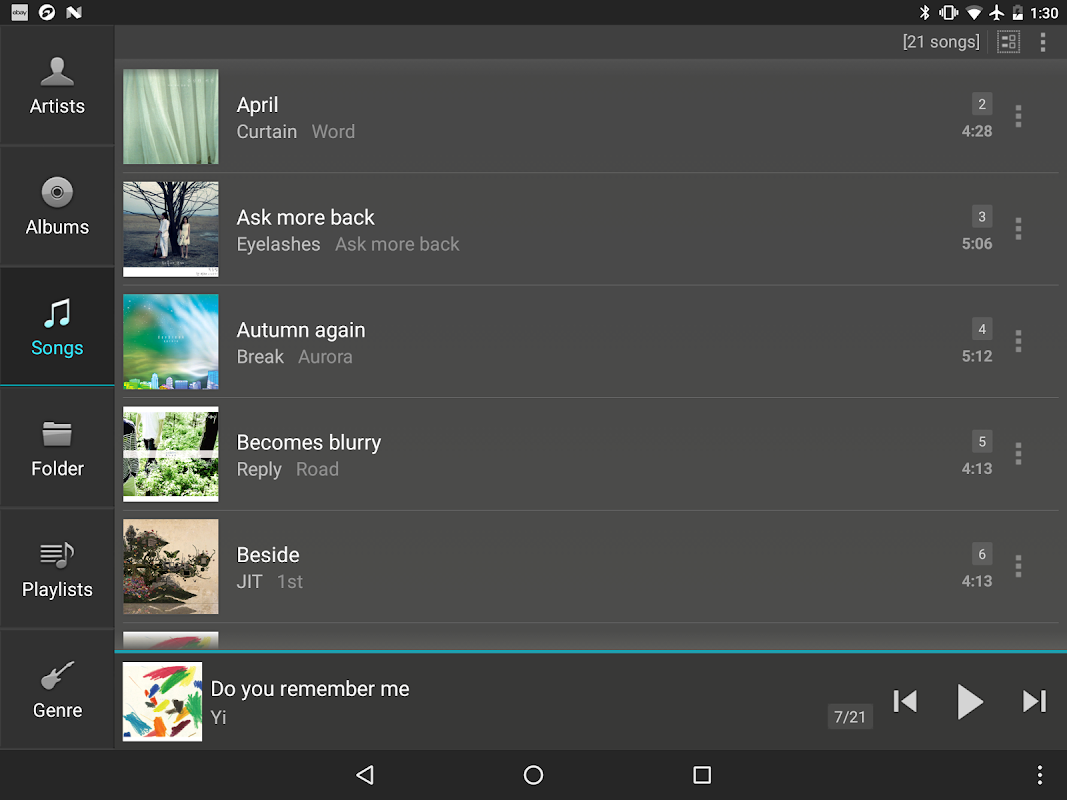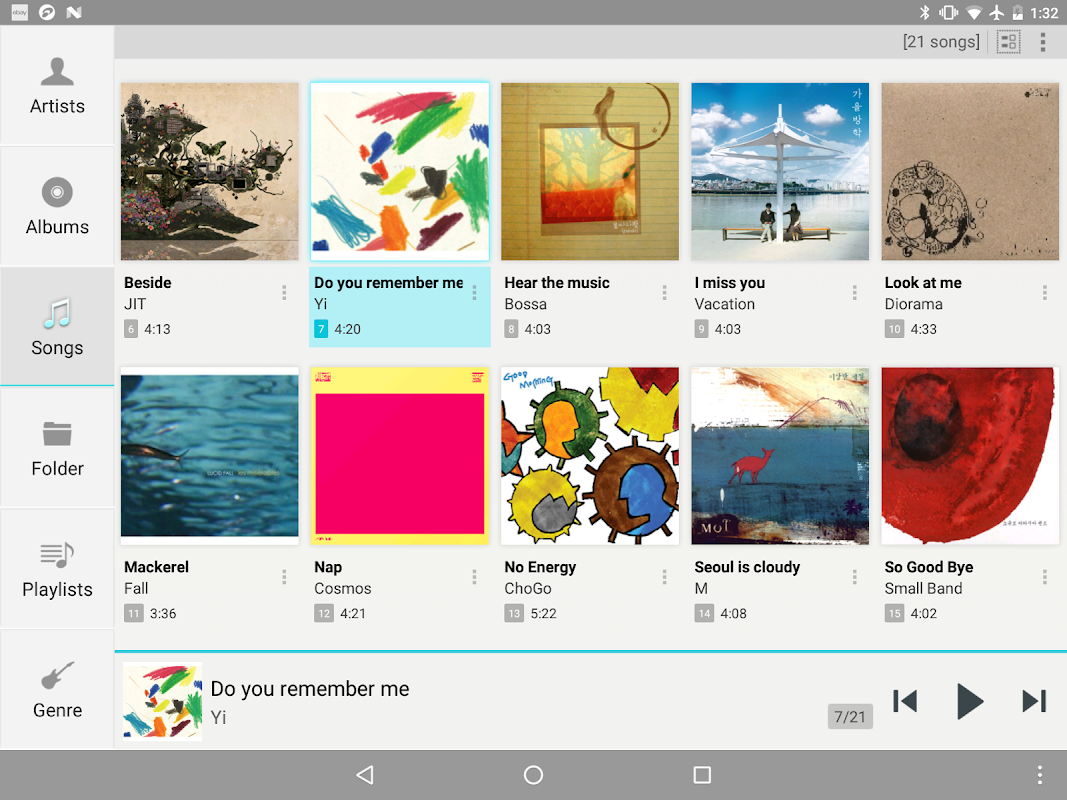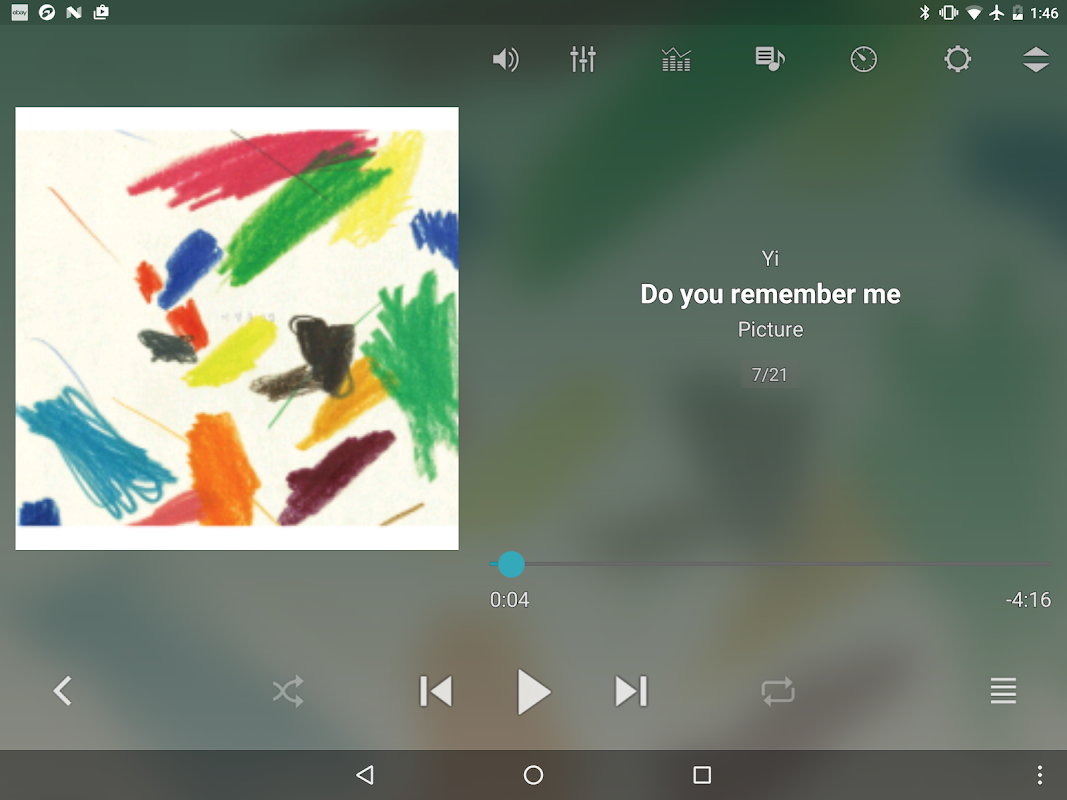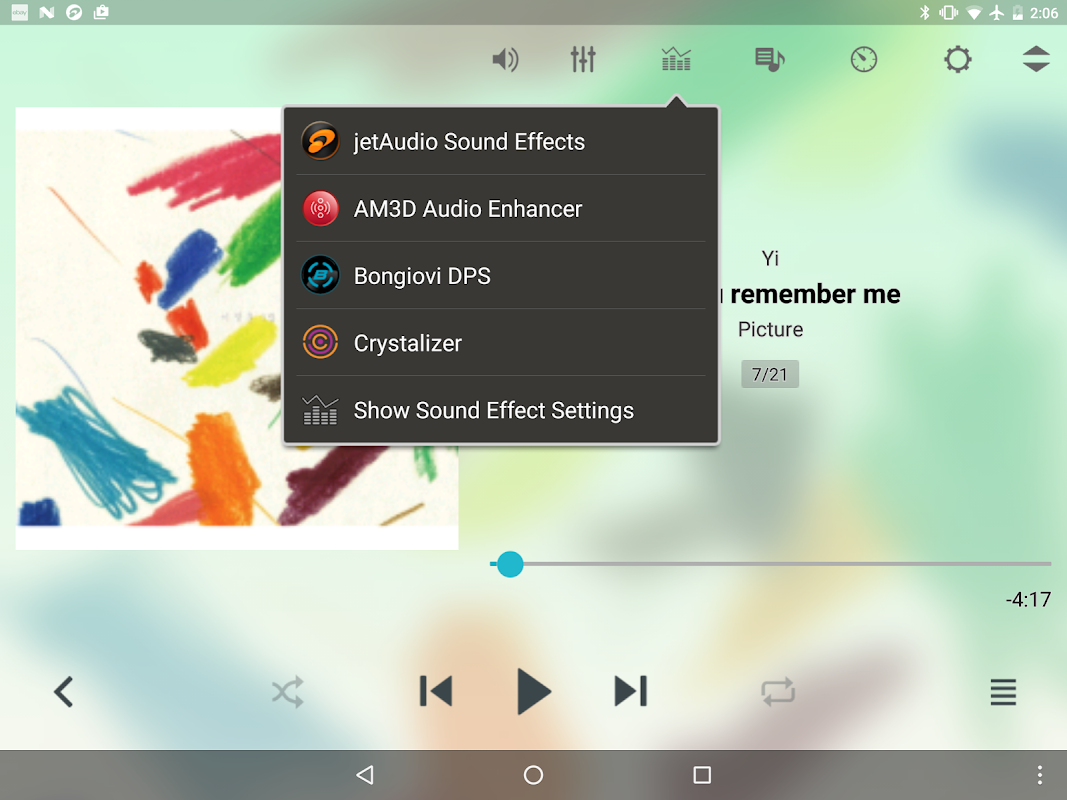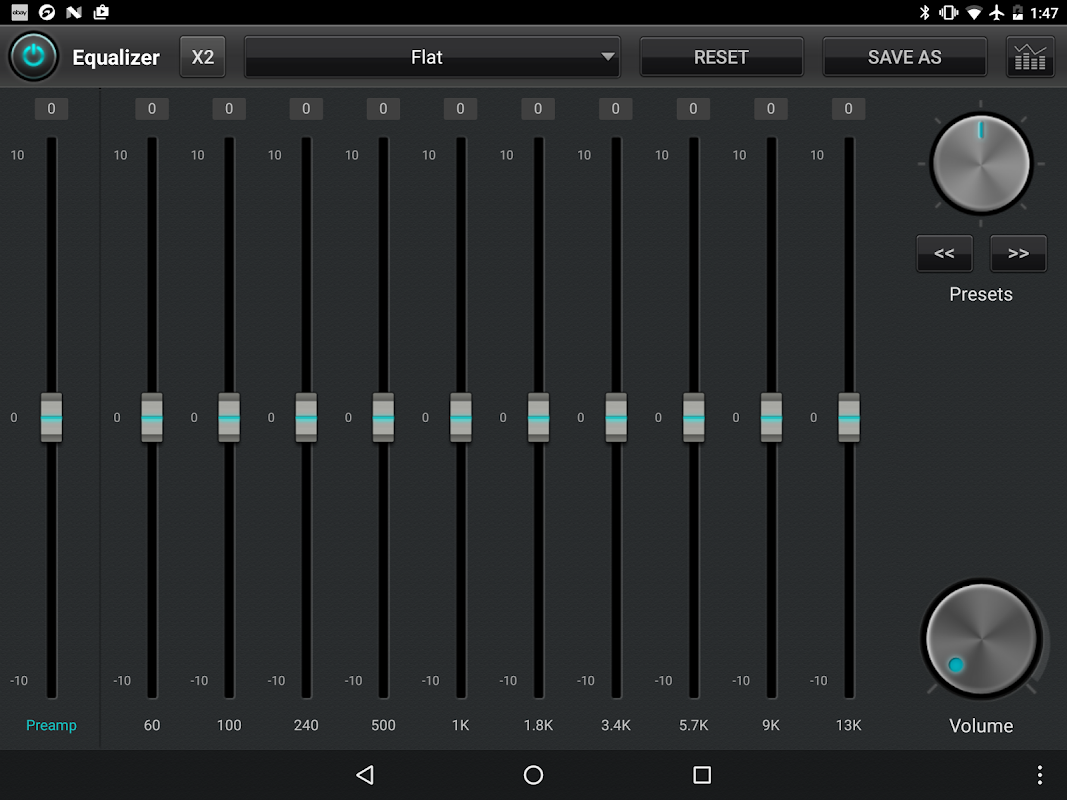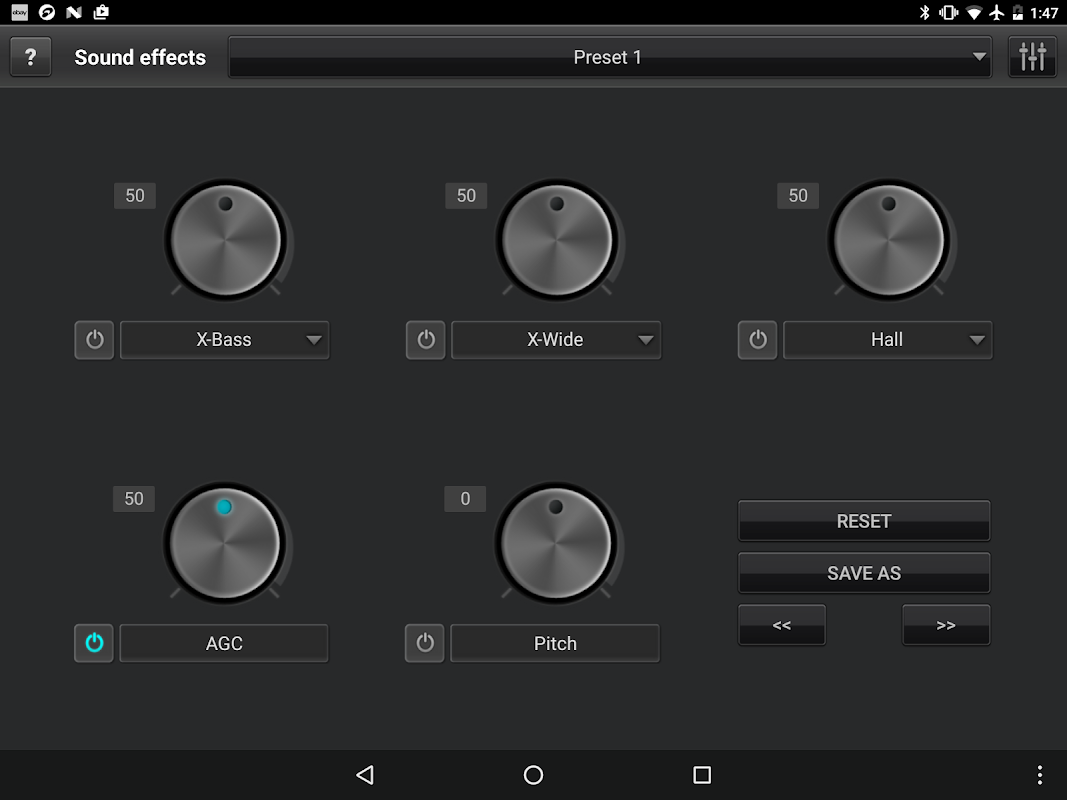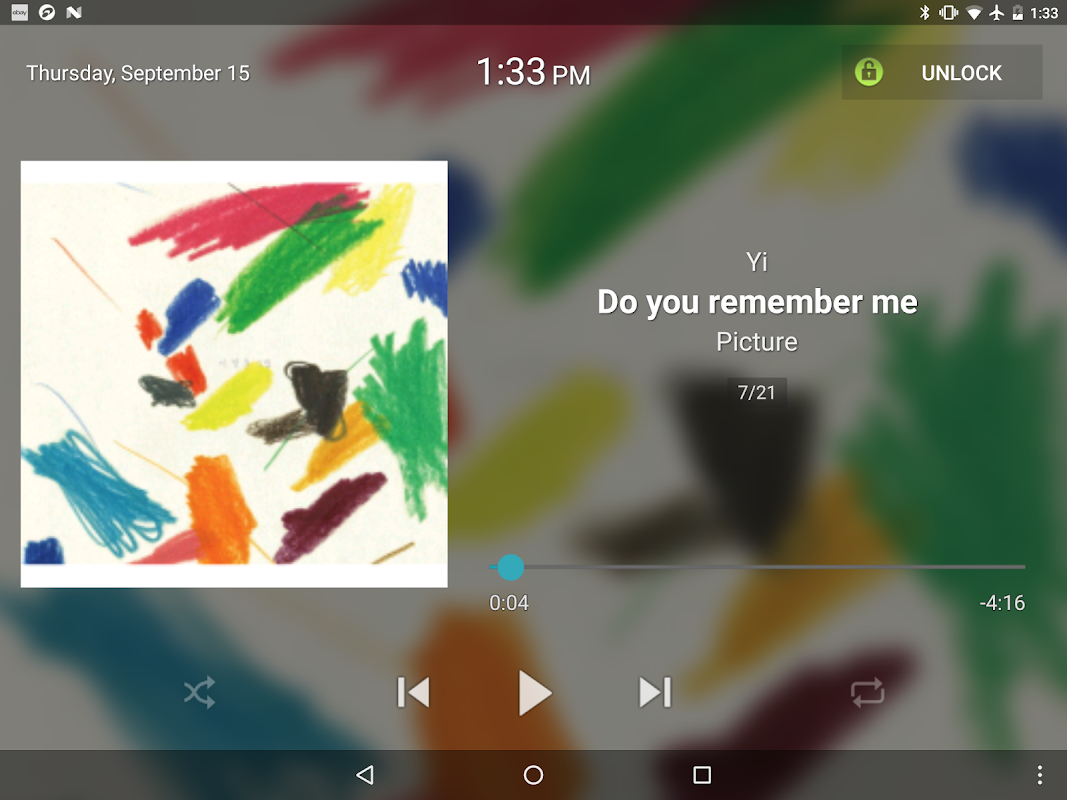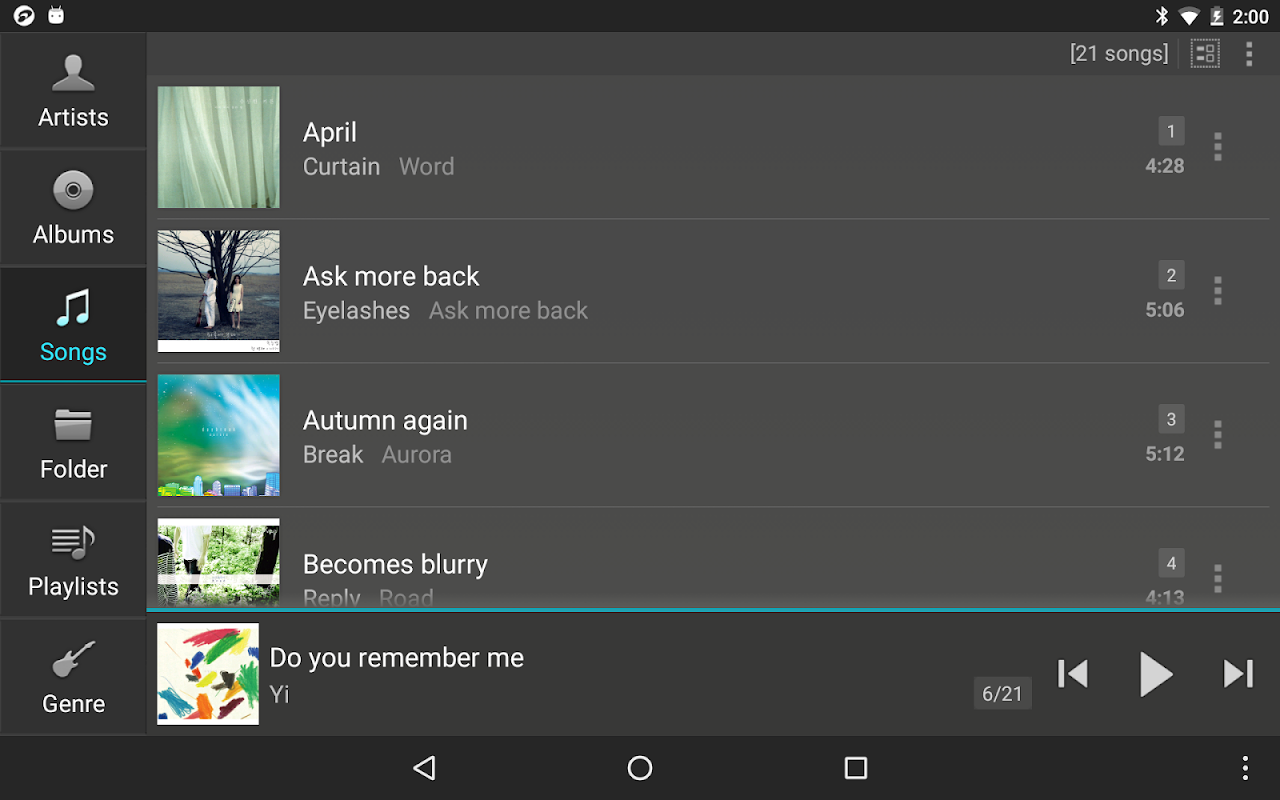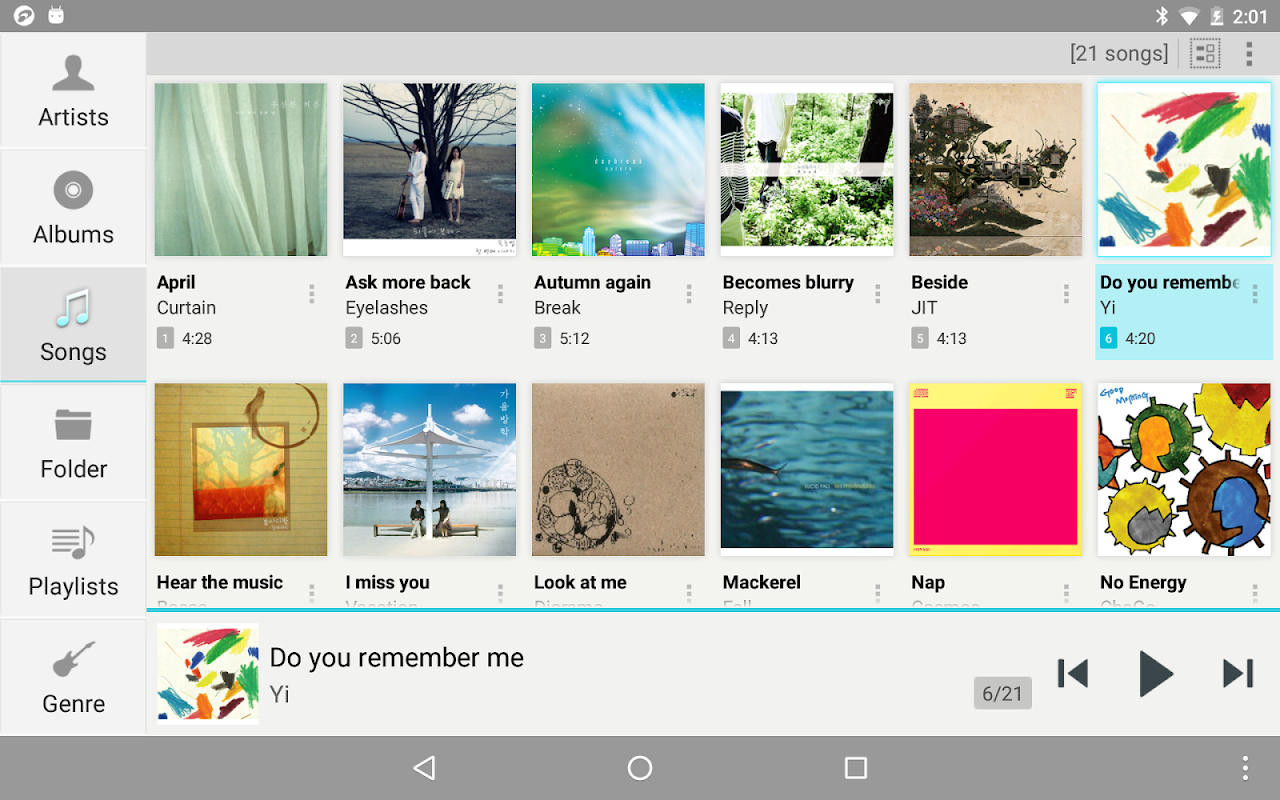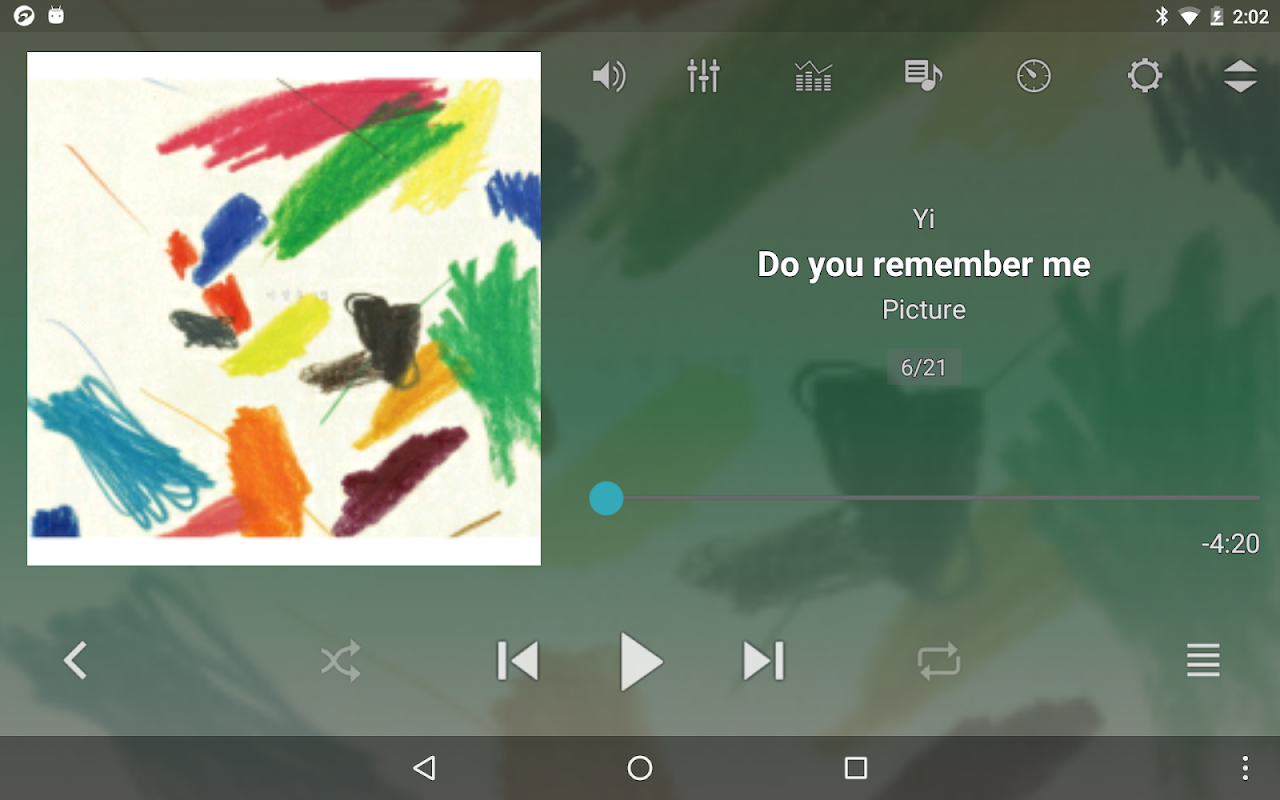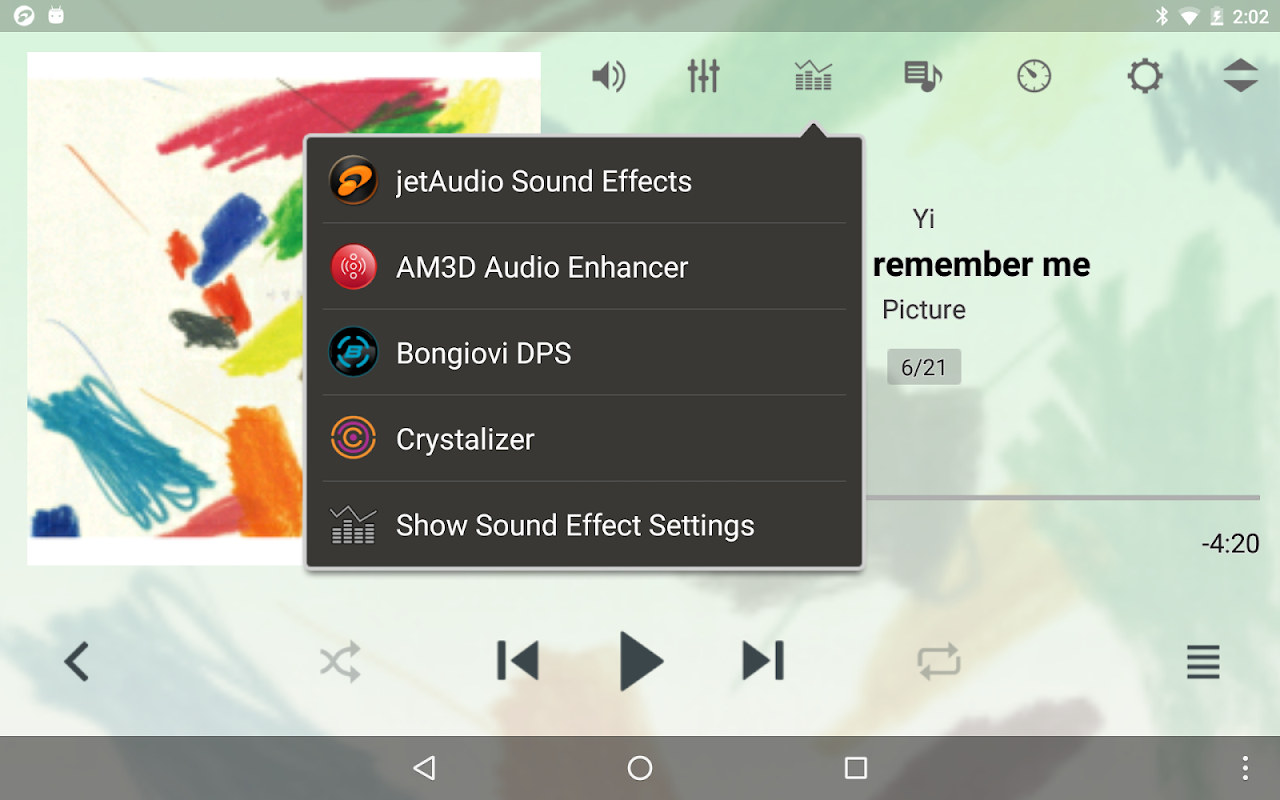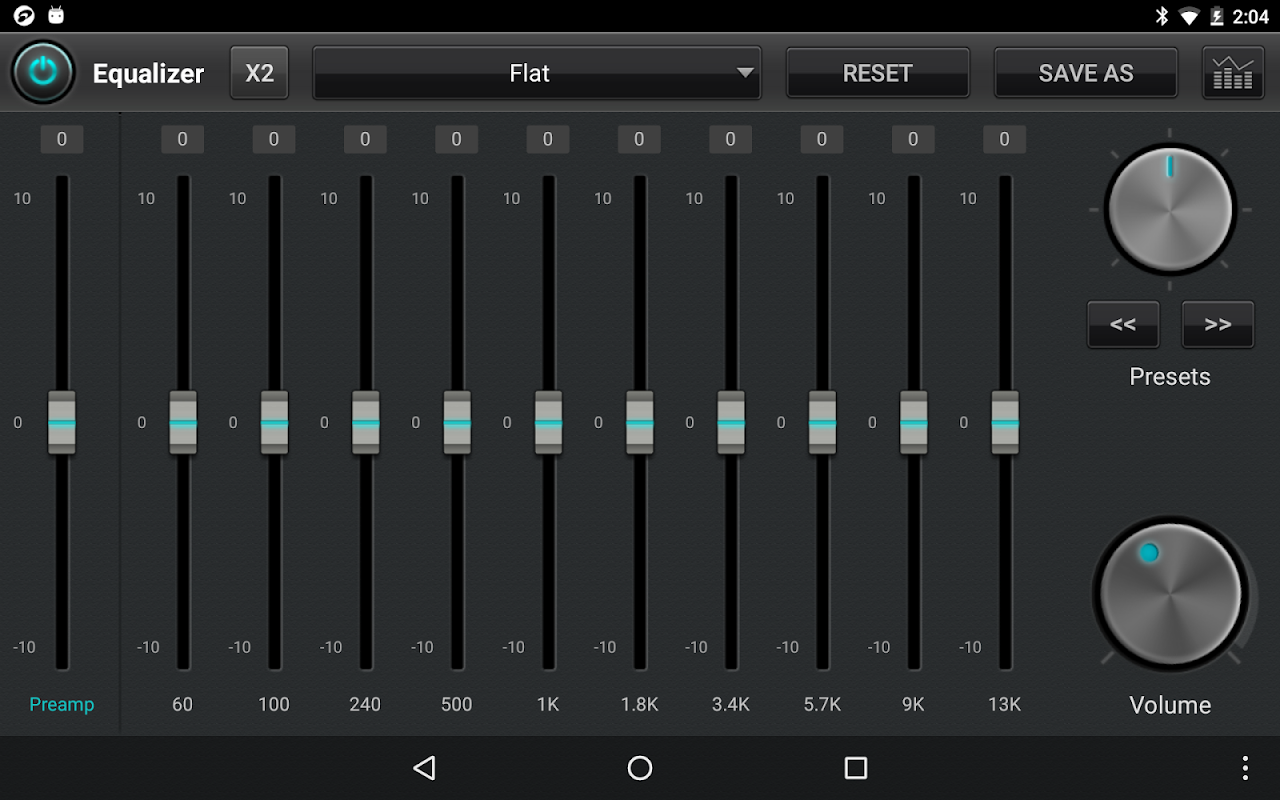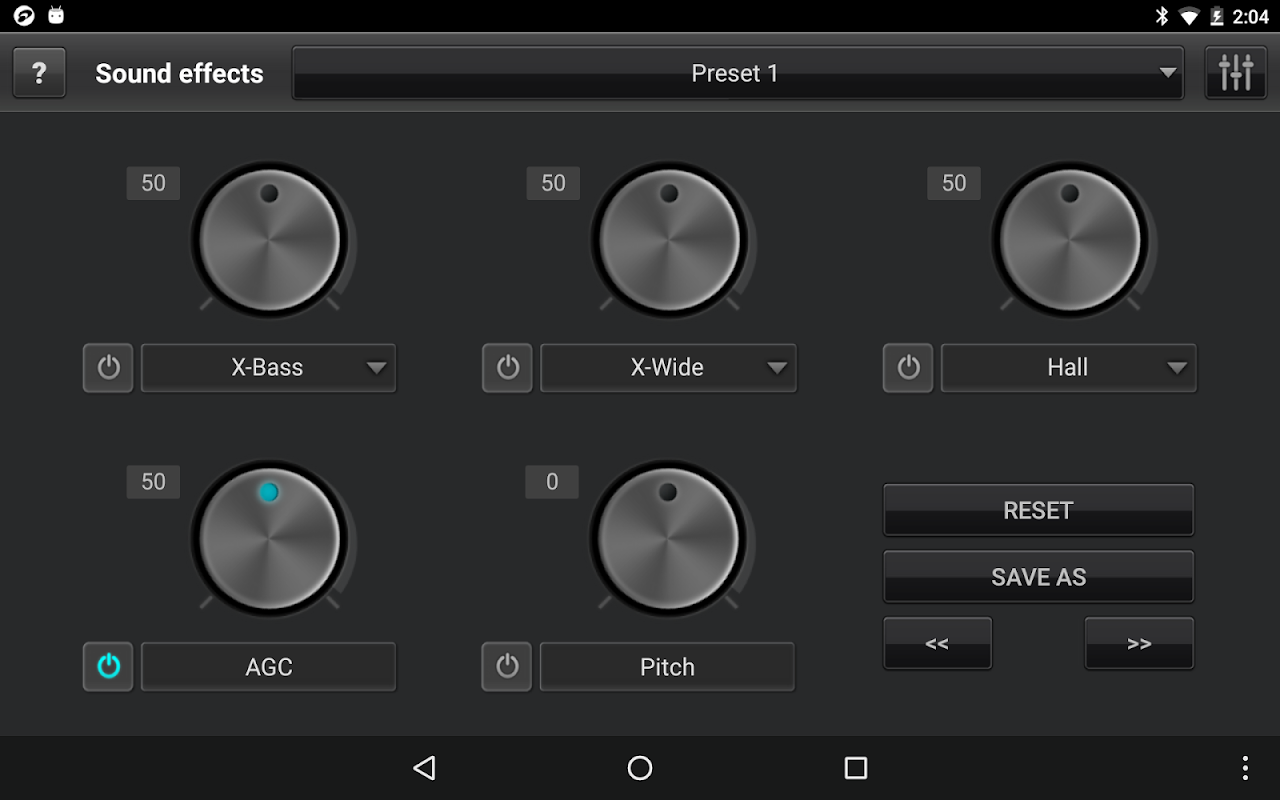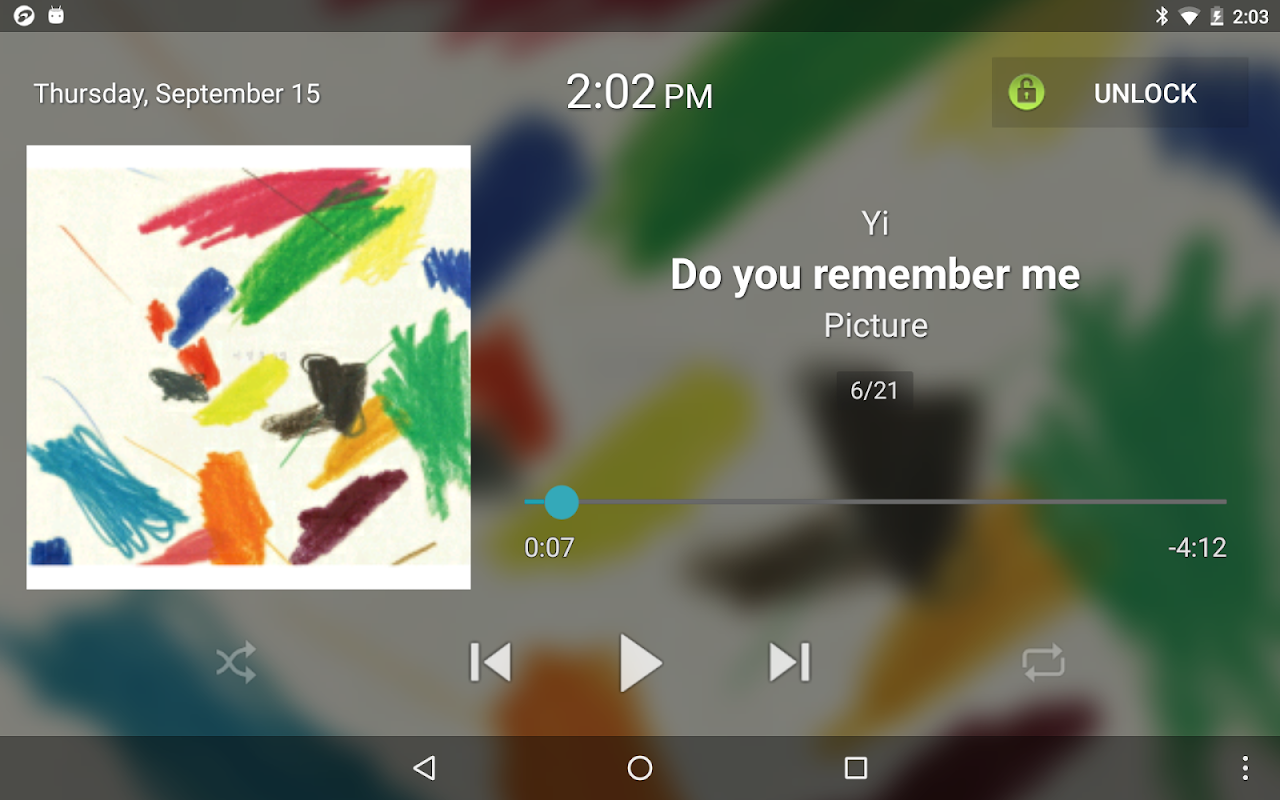 This is a black theme mod now.
Are the sound effects still unlocked? If not I will upload a new one. :]
no virus?? says it's been tampered with meaning you modded it right??
CRACKED VERSION IN MY APP STORE. Uninstall your version first!
Modded version in my app store.
O melhor player de música no mercado.
Es un buen reproductor pero deberían mejorar en cuanto a calificar las canciones y caratulas
esse é bom totalmente gratuito, totalmente profissional DFV recomenda.
اخر نسخة من jetaudio لاتعمل v7.3.2
Versão Pro sem anúncios, top Top!
read before comment/download, premium fiture lock if u not buy plus version
AVG ANTIVIRUS PRO ➡ Active MALWARE! (3x)
esse aplicativo e muito bom
On the outer shell its a carbon copy when presented on the Aptoide store. However DO NOT DOWNLOAD AND INSTALL THIS APP. Its a virus made by the asshole who uploaded this with ads, getting the bastard money and forcing your phone to bug out. I repeat, DONT GET THIS.
way too many ads... it was recognized as a malware on my phone,... an unwanted app. maybe fake.. it didnt work for me..
This is fake, only show adds
Better though not tested all the functions
Ya terminaste el sermon cura pendejo
n é plus de verdade e fake
kenapa crystalizernya ga bisa on
best music player for Android
Muy buena aplicación ademas que es la plus excelente aporte, sigan así.
La signature de l'apk est différente car cette appli est passée par LUCKY PATCHER !
Excellent app. My search ends here. Thanks to the devloper
Can we get new update 6.0.6 with patched version ??
con esto mi teléfono se escucha mucho mas fuerte
Actualizar a 6. 10 porfa please
This (version 5.4.0, md5 44244cea8904deeb648af6b5b91f664d) is marked as verified developer signature. Actually it is NOT! Its a modified version, with modified icon, and different signature. This might be dangerous since it is tagged as verified, it is wrongfully/mistakenly verified by Aptoide.
It's a very nice app hmmmmmm
the best there is and ever will be if you care how your music sounds. Iv'e tried em all. And this one is it!!!
is very very good jet audio
Muy buena calidad de sonido..
Hola me gusta la app lo único malo que la actualización no me deja ver los videos volví a la anterior y tampoco puedo ver los videos arreglar eso porfavor gracias
premium features are still locked
meilleur lecture musique 2015
Hổ trợ tiếng Việt và âm thanh lớn hơn các trình music khác nữa thì quá tuyệt
esta app esta excelente la recomiendo
Sin duda el mejor reproductor de audio tiene todo le doy 5 aunque me gustaría aun más que en vista horizontal se puciera en estilo coverflow como en iTunes
Por ahora excelente, veamos si más adelante no da guerra y empieza a decir que no se pudo comprobar la compra... Pero por ahora espectacular, en cuanto a efectos el mejor reproductor sin duda... Ojalá y no salga lo de la licencia por favor se los suplico xq me encanta este reproductor y la versión gratuita no trae algunos de los mejores efectos aparte que te bombardean de publicidad... Pero les reitero, hasta ahora funciona a la perfección,! Cualquier cosa notifico si pasa algo con esta App... Gracias al genio que creo esto para que podamos obtener algunas aplicaciones que son pagas en el Market de manera gratis... Alabado seas hermano (a),! XD... Que dios te de mucha salud para que sigas creando maravillas como estas porque pasa que yo no dispongo ahorita de tarjeta de crédito como adquirir aplicaciones como estas que serían pagas en el Market, y si no fuera por esta espectacular tienda no tendría como adquirirlas... Y para terminar les recomiendo a todos los Homies que descarguen este reproductor, esta muy bueno, no se van a arrepentir.
tiene virus y no solo q virus sino que 4 virus que asco y maensima ay que descargar otras app para poder. desbloquear el app
dont install it guyzzz…. wasted my time..
L'application est trop cool
Fake,don't waste time to install this sheet
Thanks Htcsence for updated and cracked version of jet audio Nice to see you again :)
es la mejor app de reproducción jeje gracias bro...
Plz update to latest version
Well, I had a Sony Wt19i (Live with Walkman) smartphone once. Now this player is the first one I would dare to compare with the Walkman from Sony I had there. JetAudio is AWESOME! The Equalizer is very clear and the both virtualizer features are just.....incredible. That player, after testing it, I can say, is worth to pay for on the Playstore now.
Una aplicación magnifica!!!!!!
thnks htc sense...good to see u 😊
Thanks Htcsence for pro version with sound effects :)
nice music player Thank U Friend
سگ ارمنی شاشید به این اینترنت ایران
cracked version ;-) What's in this version 3.9.0: (Updated : Jan 31, 2014) Edit tag of multiple files Fixed Bluetooth AVRCP & call handling Fixed Twitter Revised language resources (Thanks to Michael, Masaki, Manuel, Andriy)
حًلّوَ وَآٍلّصِوَتٍ آٍحًلّآٍ
awesome music player. must try it
ayuda con la maldita licencia como burlarla
Please patch the latest version because when it is installed, the ads appear, due to license check
اقا ارور میده ولسه لایسنس از گوگل چی کارش کنم؟؟
não tá querendo instala. Mesmo depôs que é baixado ele não aparece em meus arquivos.
jetAudio Music Player Plus v3.2.1 Patched
Does anyone knows his to stop google checking the application? Because every time I download this, it goes back to the basic version, Because I apparently havent purchased it...
can you please reupload jetaudio plus 3.0.0. file says apk missing. thanks. :)
Related For jetAudio HD Music Player Plus