Download Candy Crush Jelly Saga APK Info :
Download Candy Crush Jelly Saga APK For Android, APK File Named com.king.candycrushjellysaga And APP Developer Company Is King . Latest Android APK Vesion Candy Crush Jelly Saga Is Candy Crush Jelly Saga 2.0.7 Can Free Download APK Then Install On Android Phone.
Candy Crush Jelly Saga APK Description
Be a part of the Candy Crush family and master all the levels! Candy Crush Jelly Saga presents a new character, the Jelly Queen, who is going to challenge you to be better and get through all the levels! You will have to keep playing to be able to win against the Jelly Queen. This game comes with brand new modes, features and battles that aim to defeat the Jelly Queen, and to do so, you will be playing as Jenny to show your moves and switching candies to get through the levels. Your goal is to keep spreading Jelly by switching candies and complete all the challenges. Candy Crush Jelly Saga brings you different Candies, Boosters and a Dreamy Treetop world to explore over 700 levels which include game modes such as Spread the Jelly and the Release the Pufflers, but also a new colour bomb lollipop booster. Explore the Candy Kingdom with your friends and see who is the best player and connect your app to your Facebook account to check leaderboards. You won't lose your gaming progress as you can sync Candy Crush Jelly Saga between your mobile devices and use internet connection to unlock special features. Download now and start crushing all the candy! Please note that despite being free, there are some features that use in-app currency which can only be purchase with real money.
From version Candy Crush Jelly Saga 2.0.7
:
Added: 2017-05-23 12:11:00
Modified: 2018-07-02 09:19:24
Updated: 2018-07-12 11:13:59
It's time for a sweet update!
- Join the Jellylicious fun in our tasty new Episode!
- Play 20 new, sweet levels! How much Jelly will you get to spread?
Don't forget to download the latest version for all the new content!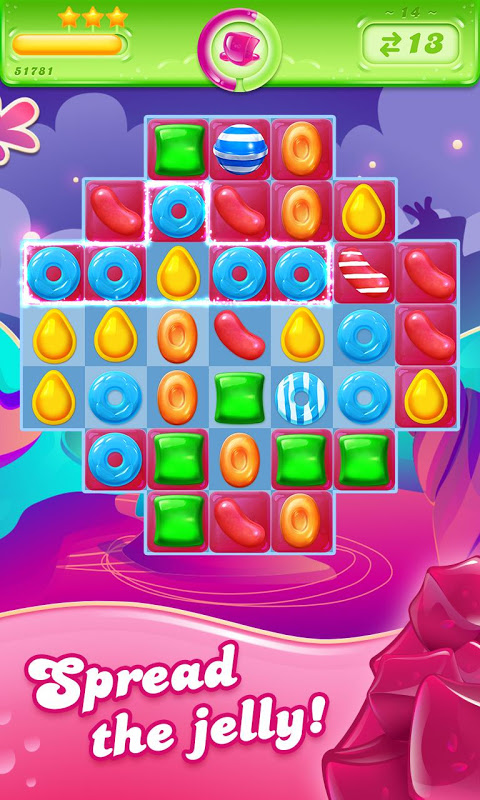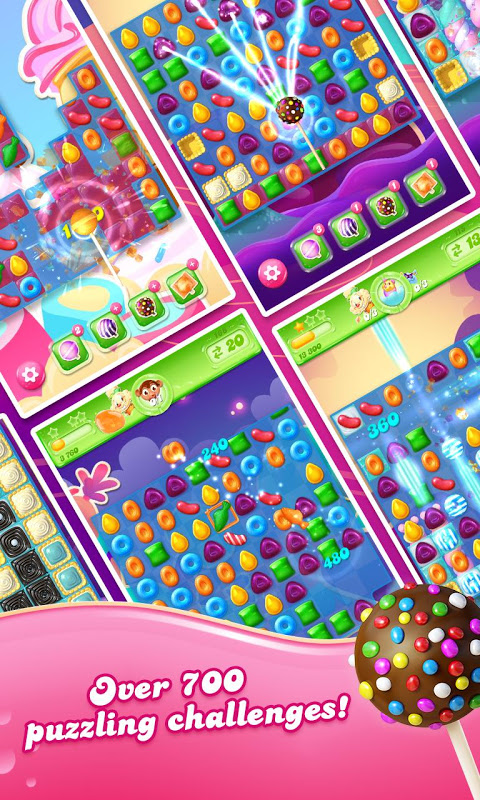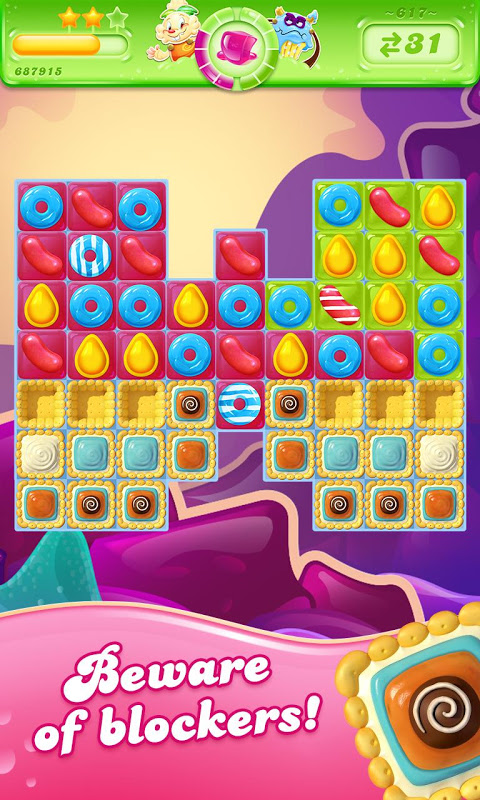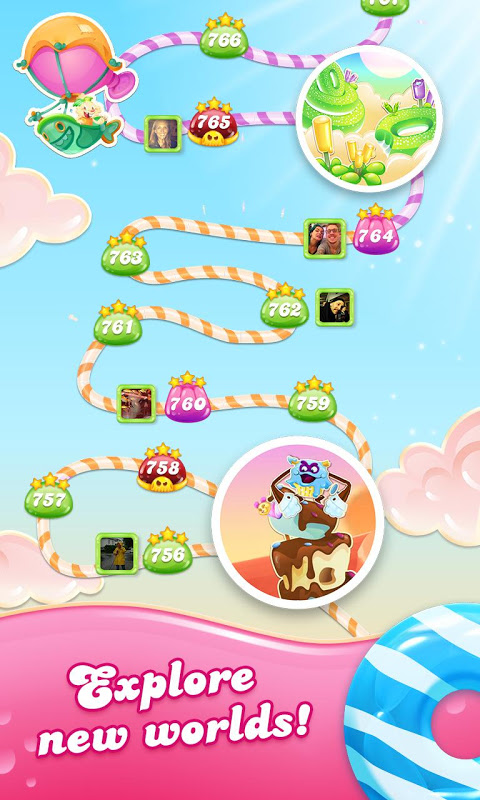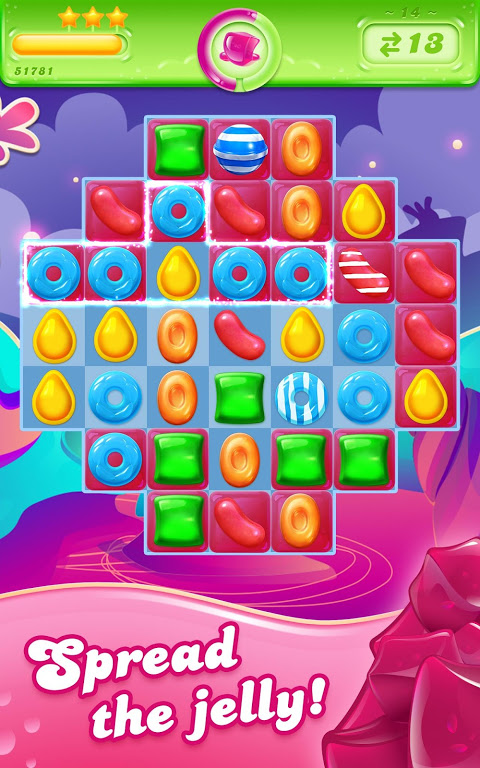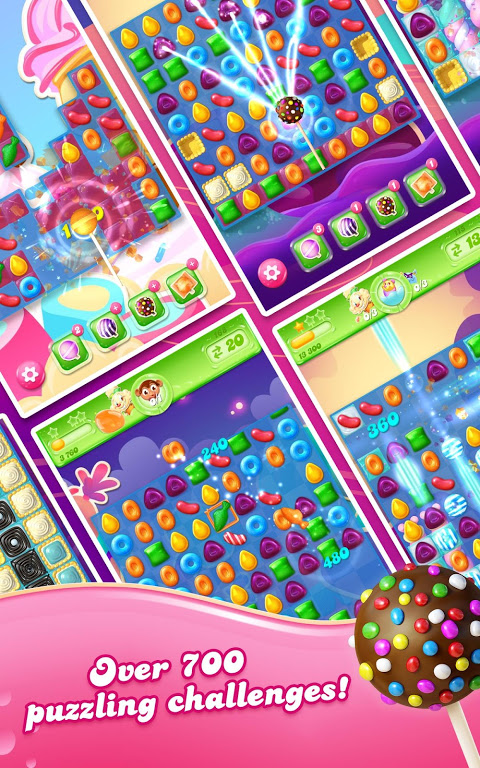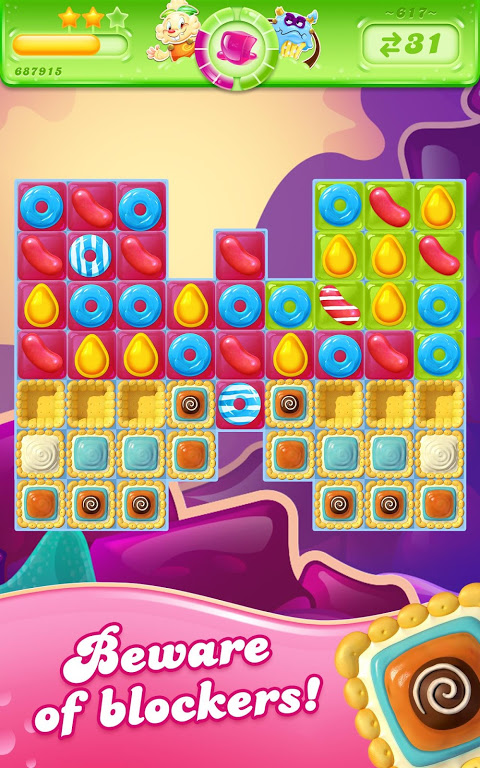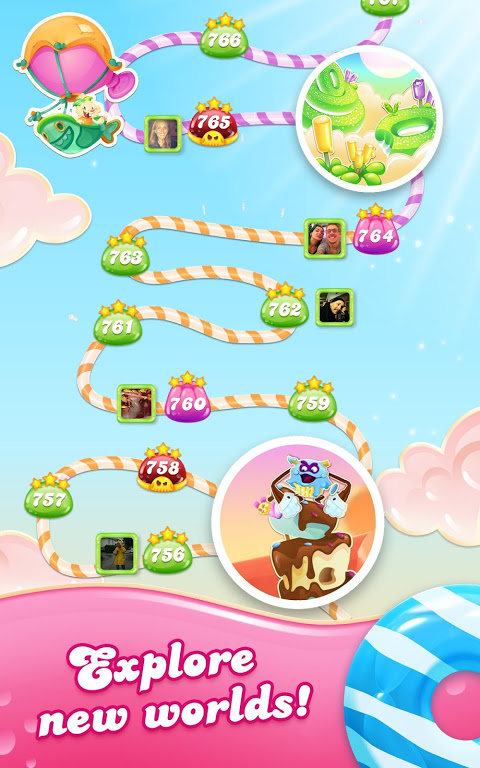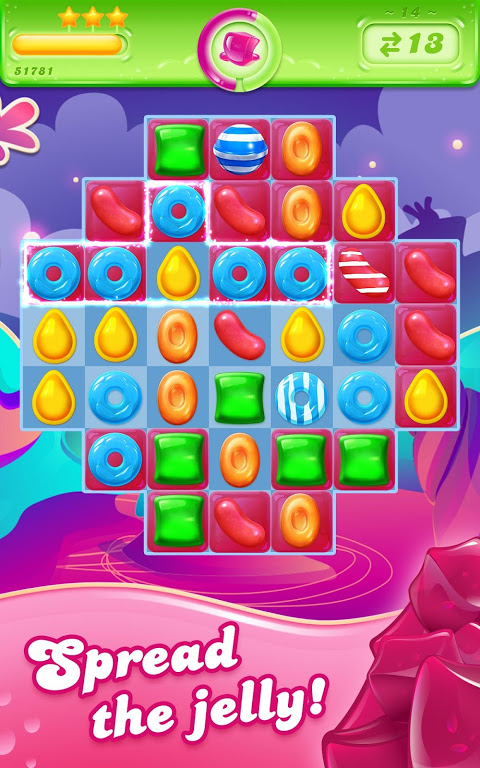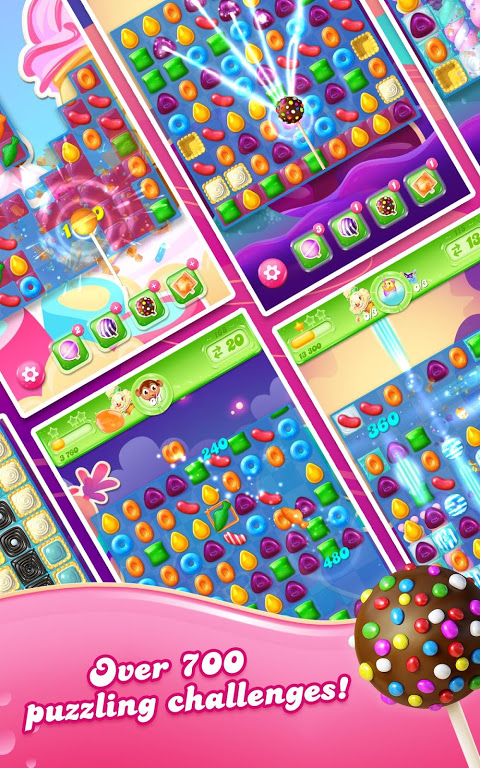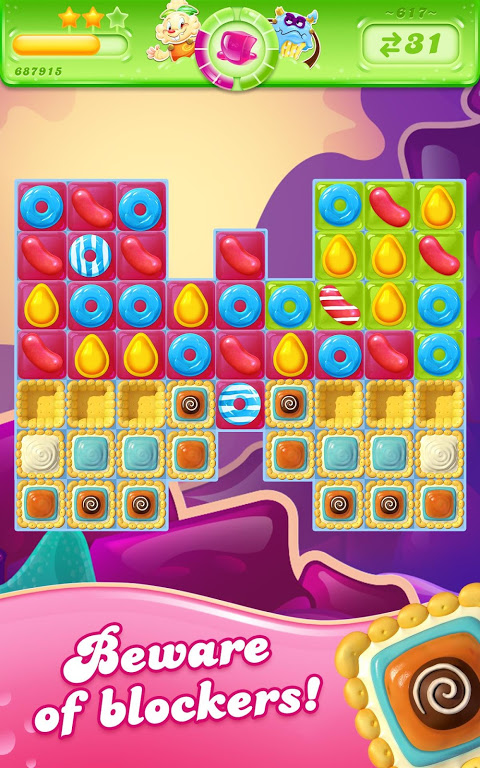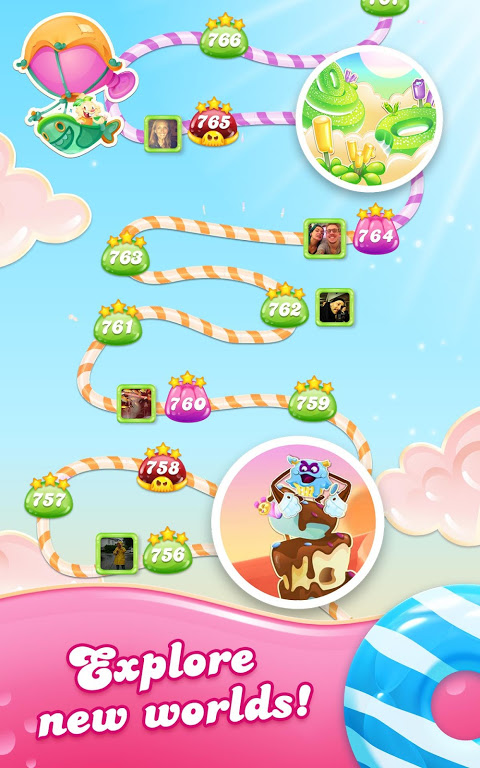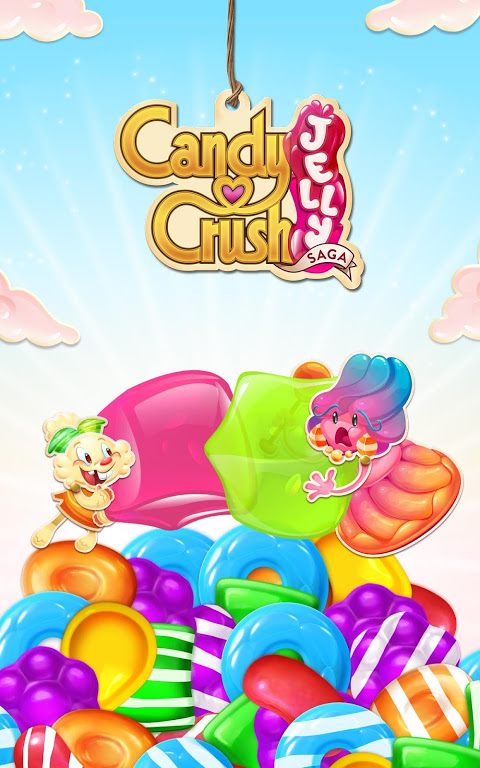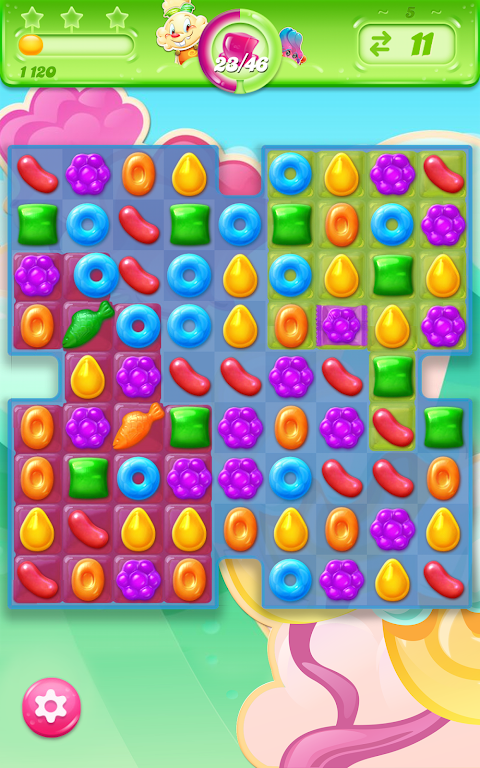 As do I, friend. Thank you for the nice review.
nuuuuuuuuuuuuuuuuuuuuuuuuuu
ليش ما بتيجي رد ولي خبر بليز
se puede jugar en un android de 512 de ram?
me gustaría jugar para opinar.
how do I use this mod on galaxy s7
g w fhdhnsbaijhegdhhehshhsjehkevs5xts5sa5a s ff d4d4ff f ffevegeggegshhshxhhdhhhgggggggggggggg
كتييييييييييييييييير حلوة
me entretiene demasiado y tienes que tener mucha imaginación y no se drava
help me a ticket please..
Press 'See More' on | | v → too se my comments
But please (UPDATE) Beacuse my lvl is 270 (MAX).So pls update...im waiting...
i can connect to facebook with unlimited boosters but the moves and lives not unlimited. Beacuse we will use boosters not moves!!! :)!!
You can ALWAYS sync with Facebook BUT... You must Disable (freeze) your Facebook app (or delete), run the game, login in the facebook page ingame, after that you can enable (unfreeze) or reinstall your Facebook App. The most simple is to freeze app if you are rooted and use Titanium BackUp Pro.
Unfortunately we cannot connect anymore to facebook in the app, so we can't see our friends' score, anyone have an idea to solve it ? :/
es muy horrible por que es de niñas
I need. my money back I didn't get my 10 gold bars and the money came out my account don't cheat me out my money never again
el peor juego de la saga del mundo puto juego
el mio juego es muí. divertidos para jugar el mio juego
Kkkkk jogo mais chato que ja joguei kkkkkkk
muito legal o jogo mega dirtido
just like candy crush wonderful but cuter than the candy crush
so in love with the jelly saga!
update 1.91 not work :( the file is too small dowload time 1sec pls fix this
es bueno este juego xd. descargenlo yo lo jugué y esta de pelos.
انا ما شفتى بس من شكلى طيبا
its a lil different bit I love it
It is not the app its your device... Try a different version...
download error!!! please check app
Sunday, January 24, 2016... Continuing to receive ERROR message, when downloading app...
App will not, download... Received ERROR message: today & last, night...
jala bien en mi BlackBerry z10
Because you must uninstall original game before install this modded version...
every time I try there is an 'app not installed' notification, do you know why? 😧
plus nul que candy crush soda
un nouveau candy crush saga
-Descargandola Apenas A ver Si Cumple :P
muy buena version pienso que es la mejor