Download Farm Heroes Saga APK Info :
Download Farm Heroes Saga APK For Android, APK File Named com.king.farmheroessaga And APP Developer Company Is King.com . Latest Android APK Vesion Farm Heroes Saga Is Farm Heroes Saga 4.3.9 Can Free Download APK Then Install On Android Phone.
Farm Heroes Saga APK Description
Farm Heroes Saga is the new incredible game by the makers of Candy Crush Soda Saga and Bubble Witch 2 Saga! The Farm Lands are in danger and Rancid the Raccoon is stealing all the Cropsies. It is time for you to step in, join the Farm Heroes and save the day! Hundreds of levels are waiting for you to play, with the addictive gameplay you've come to expect from switching and matching farming games. Collect as many Cropsies as you can before you run out of moves! There are rechargeable boosters, special power-ups and Farm Club animals to help you master all the levels. Complete as many levels as possible to earn beans to help you activate Farm Club. Playing alone feels really gratifying but you can also join your friends and play with them. Compete in the online leaderboards for the best high scores to add some healthy competition to the mix. Keep in mind that every 2 weeks more levels are added to the game! The fun never stops and the challenge keeps ramping up. Farm Heroes Saga is easy to pick up and play but gives you a good challenge if you really want to master it. Become the best farmer in the world in this new addictive mobile game!
From version Farm Heroes Saga 4.3.9
:
Added: 2014-02-11 03:47:25
Modified: 2017-11-09 20:09:31
Updated: 2018-04-21 03:44:45
Think you can take on me?!
Pfft, as if! These 15 NEW LEVELS will have you shaking like washing machine on a spin cycle. Game on humans, game on!
Rancid the Raccoon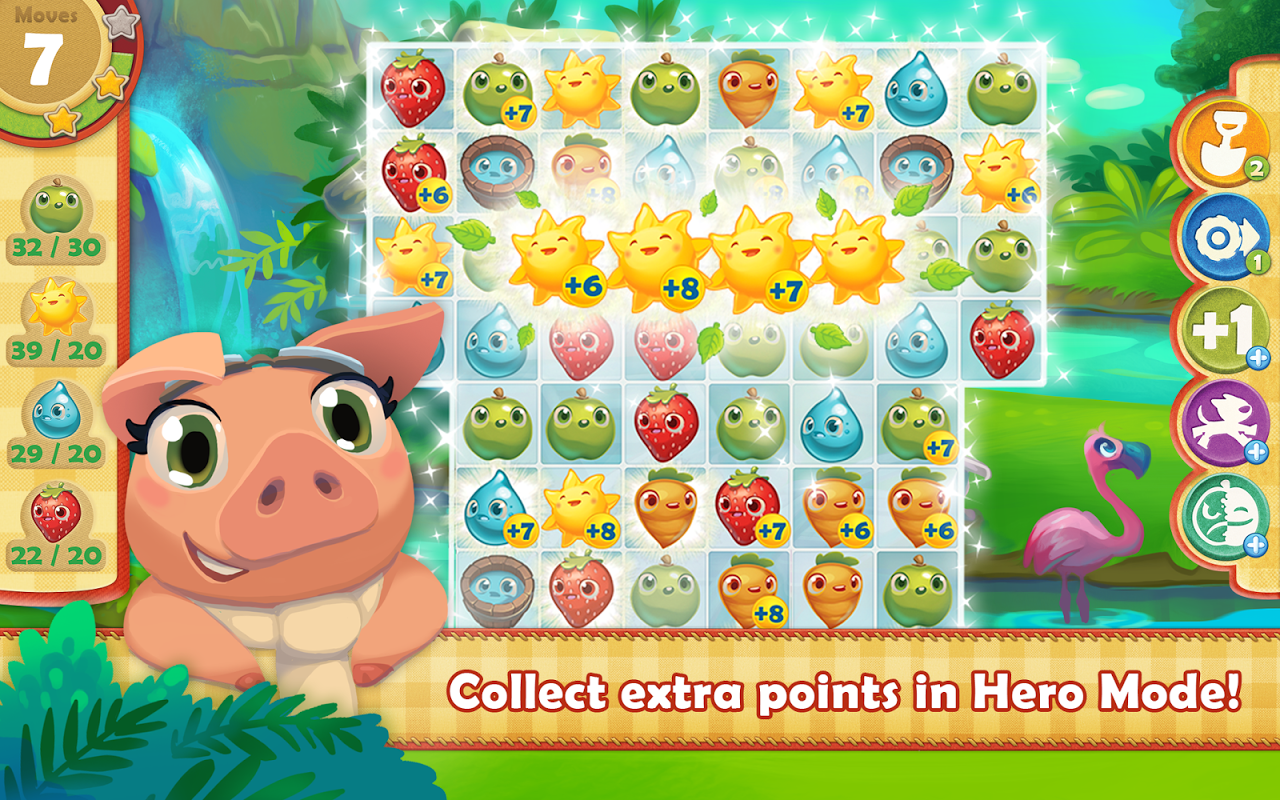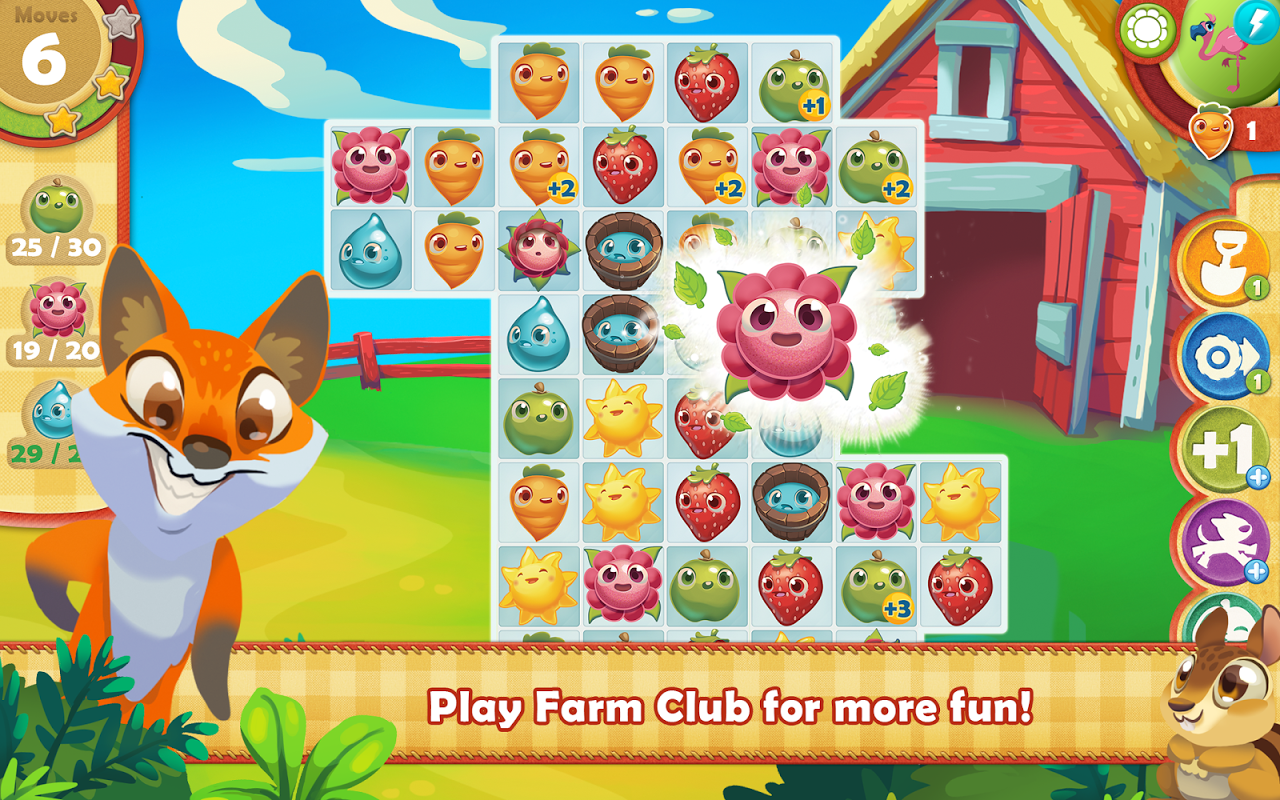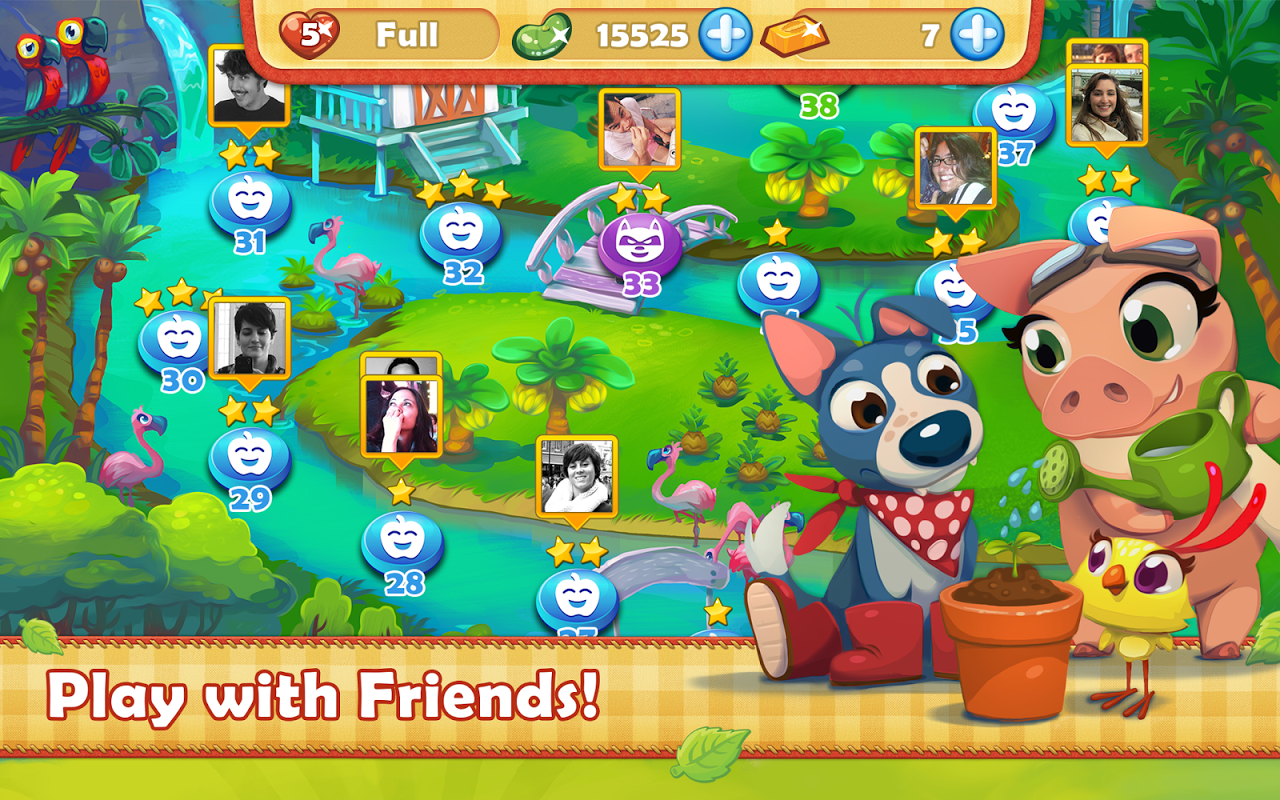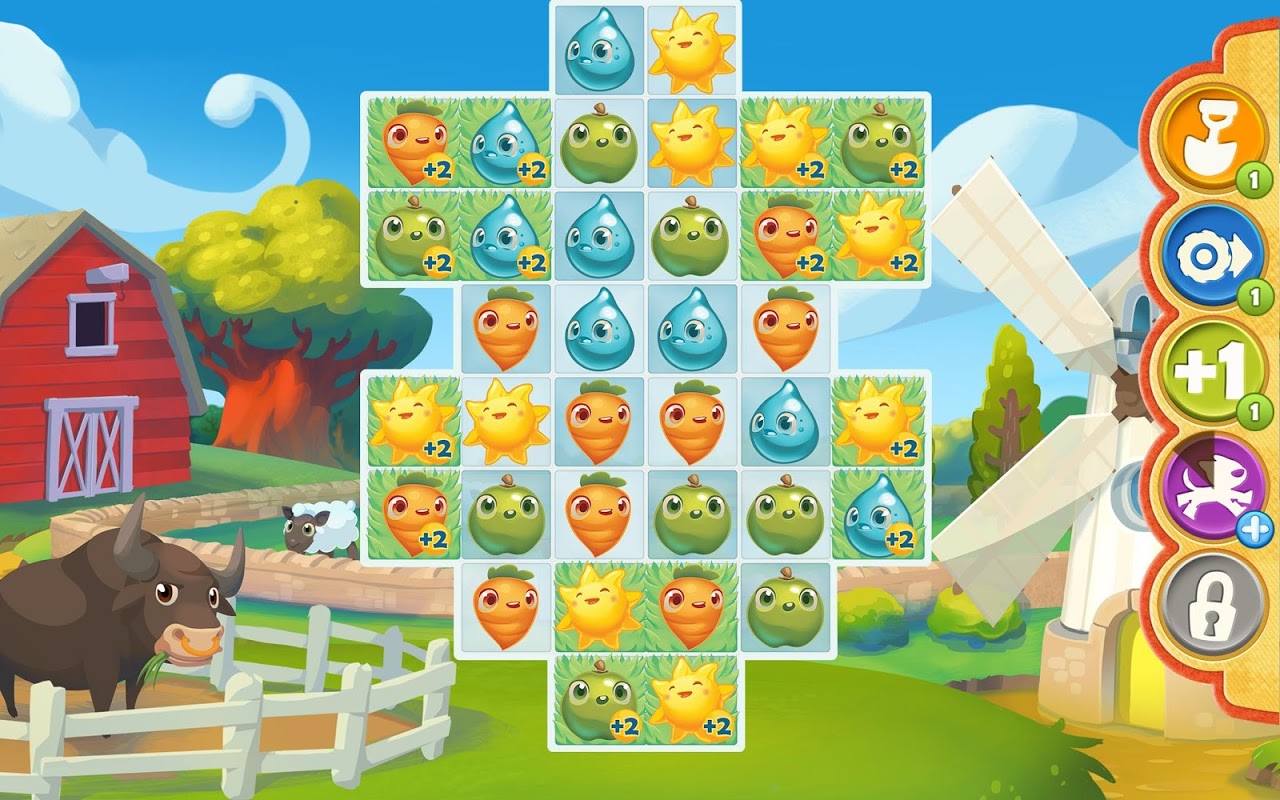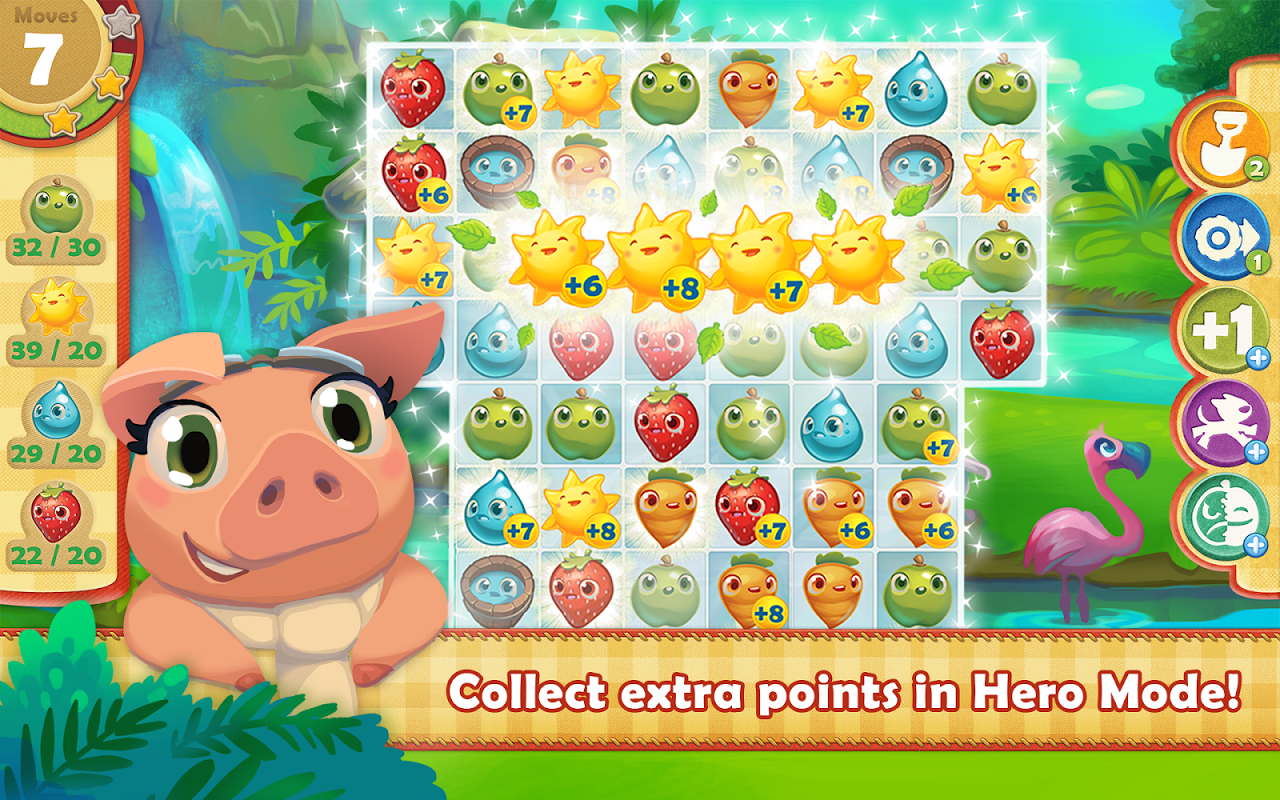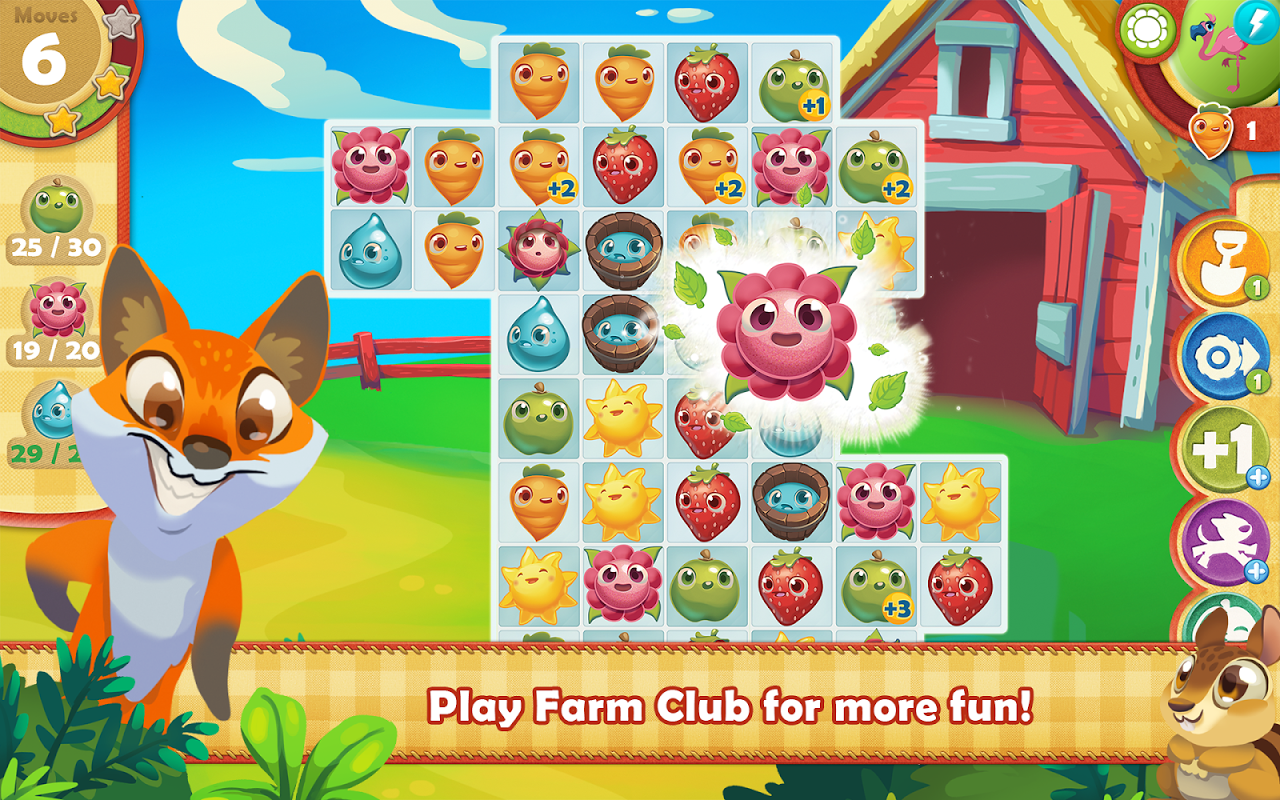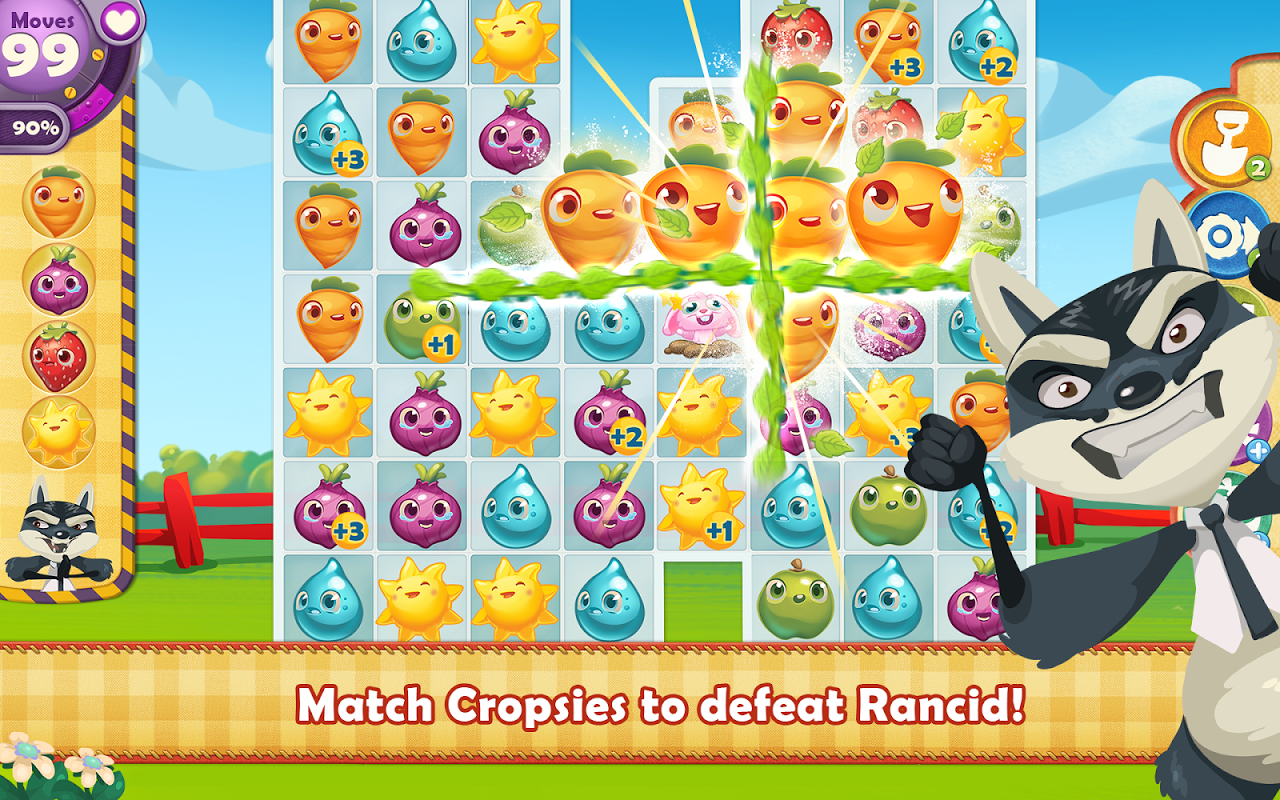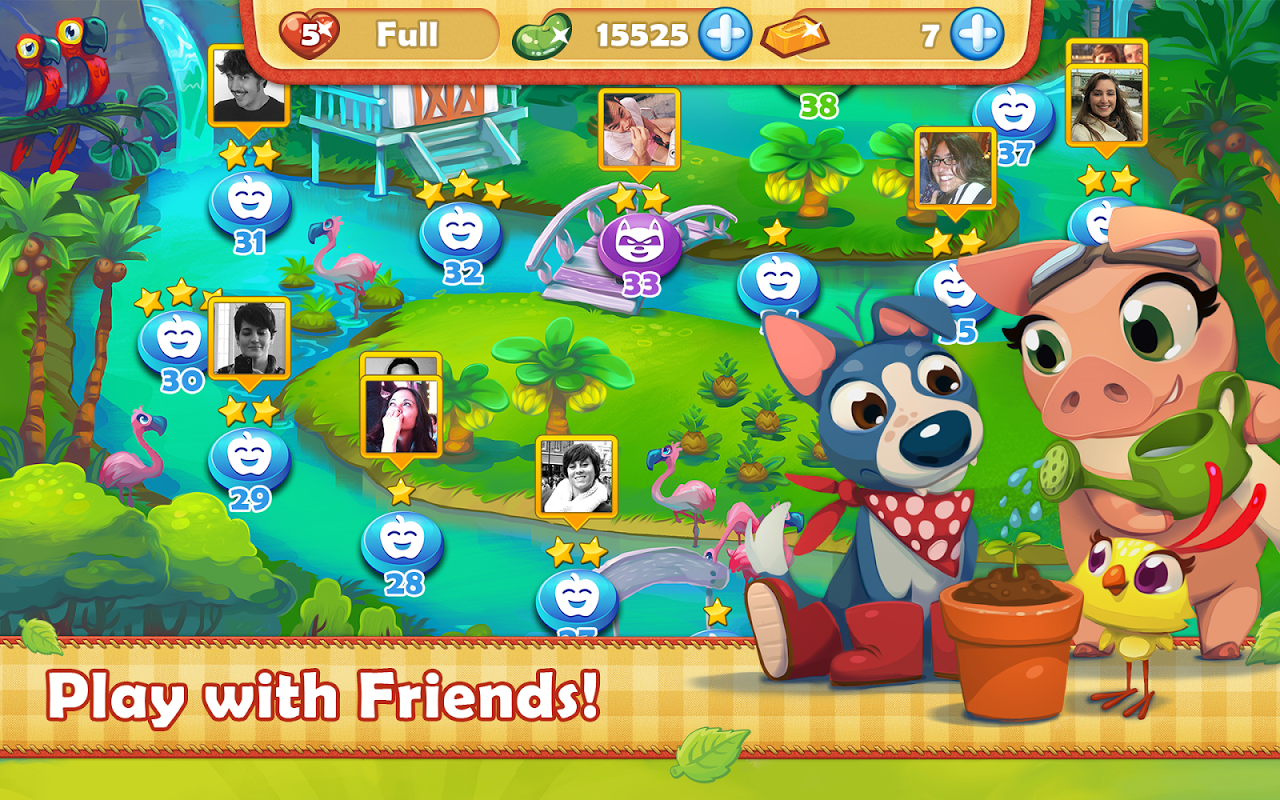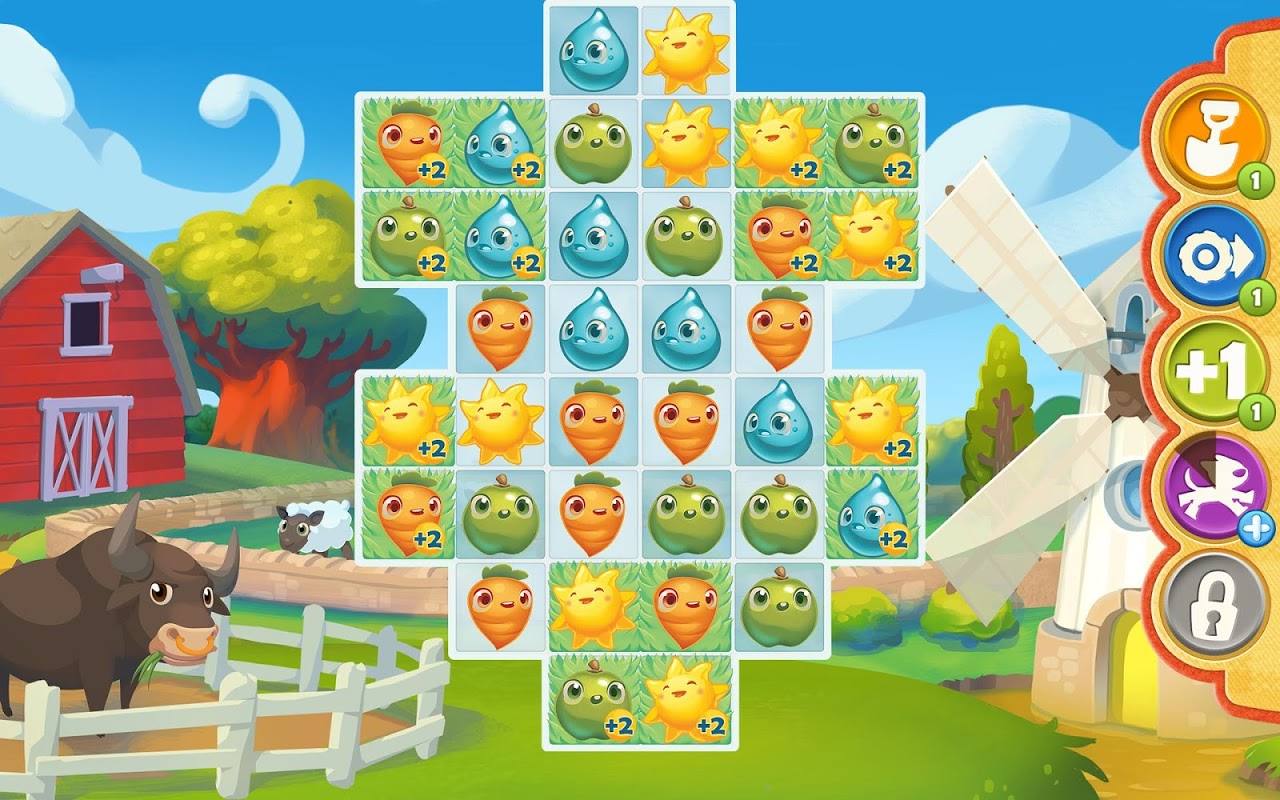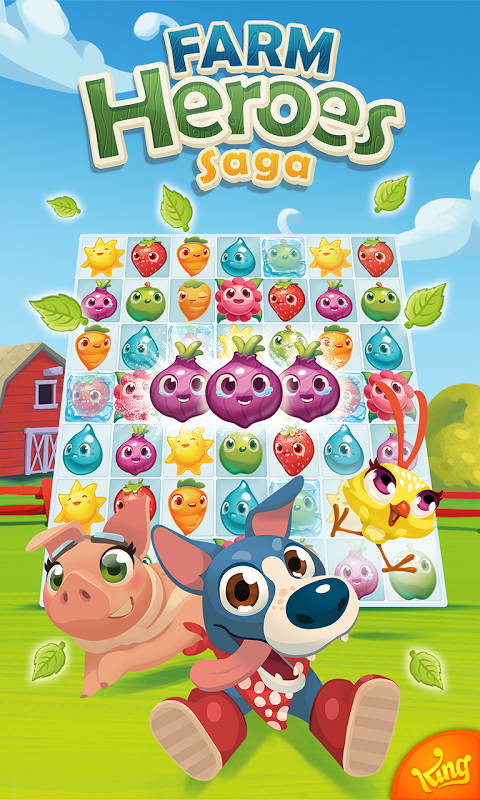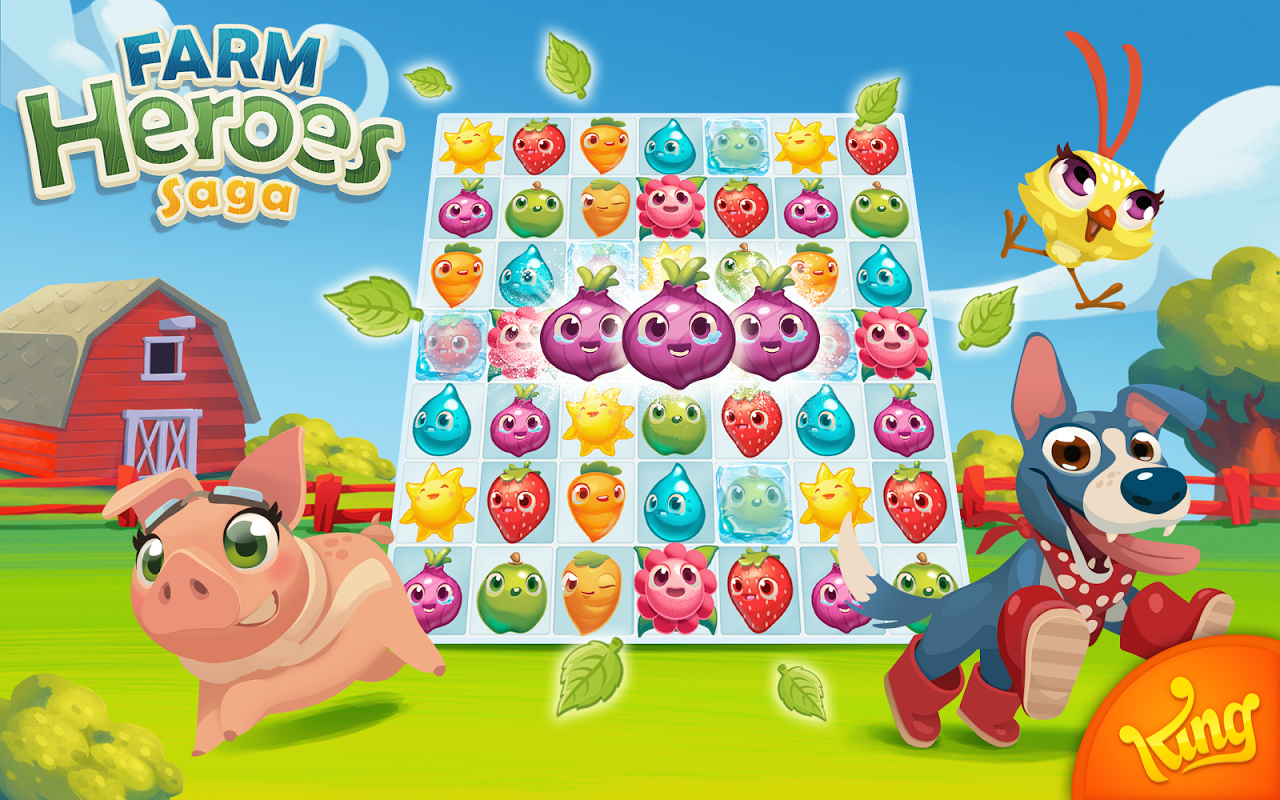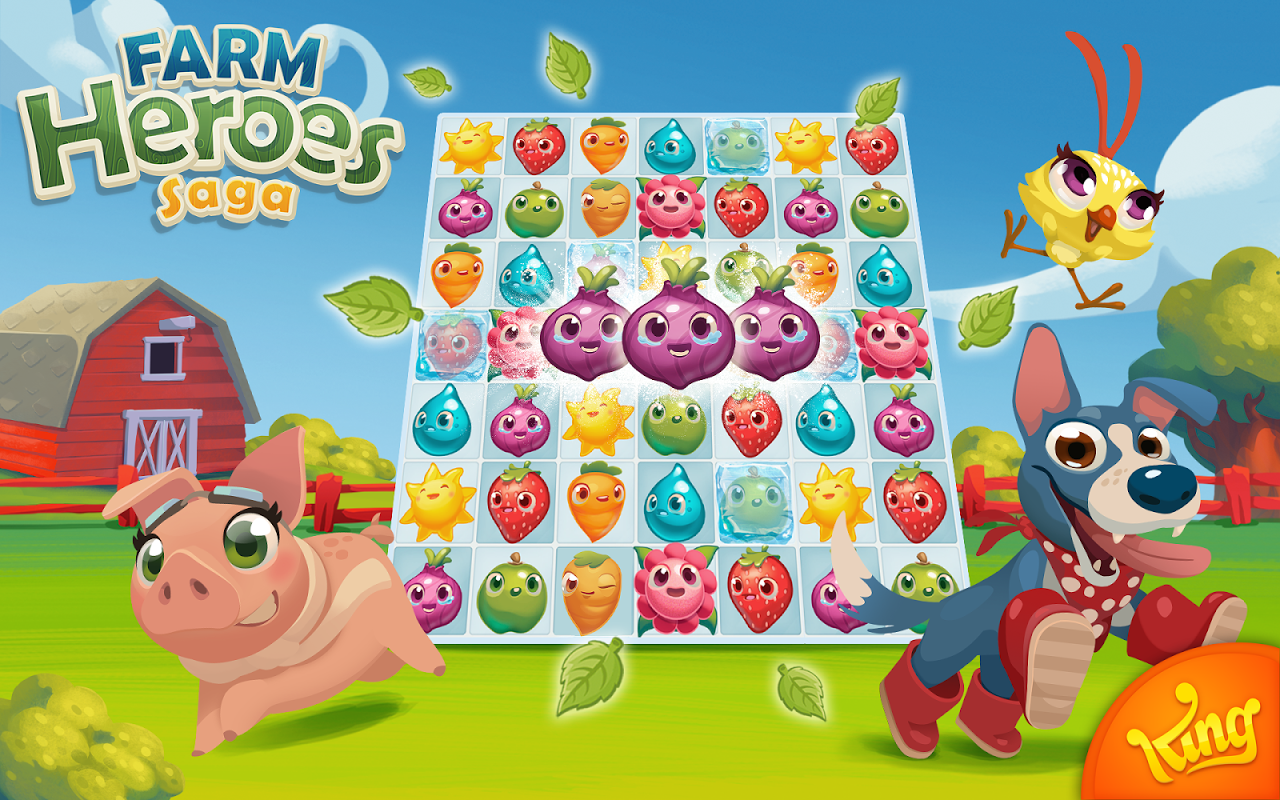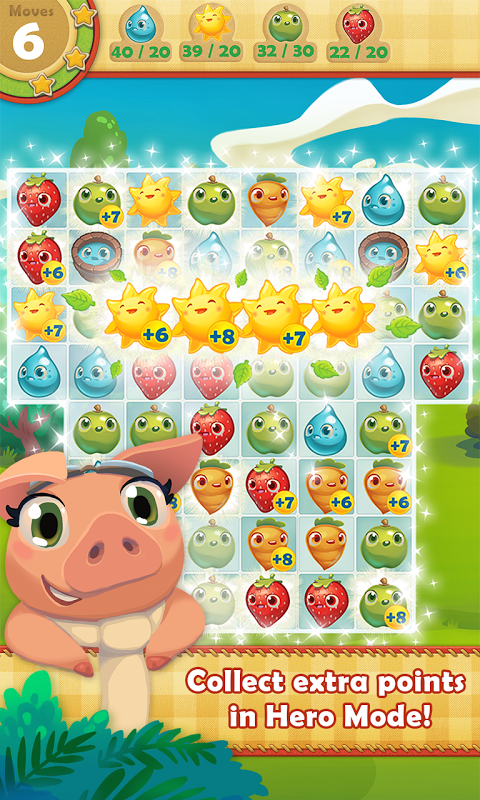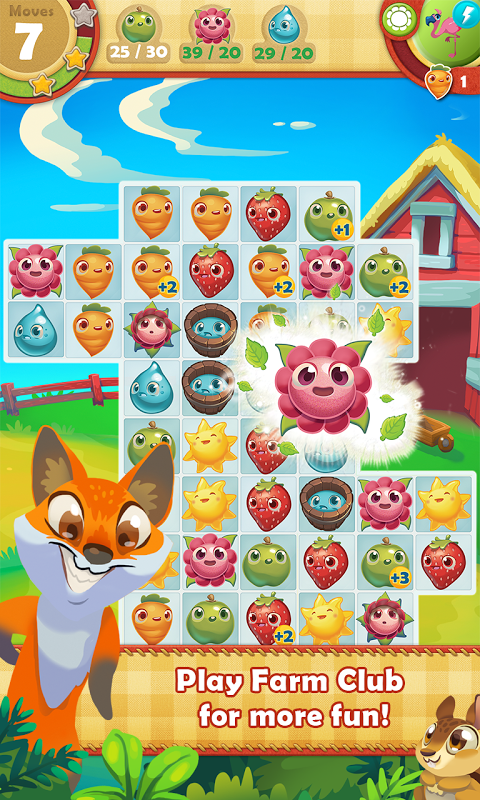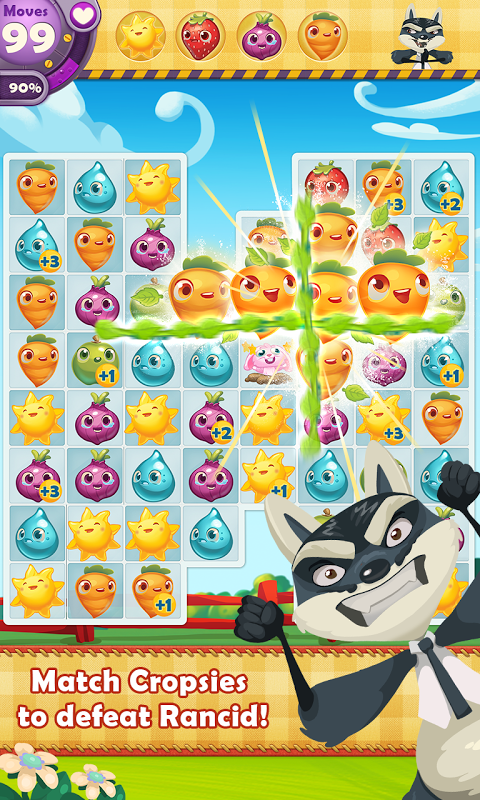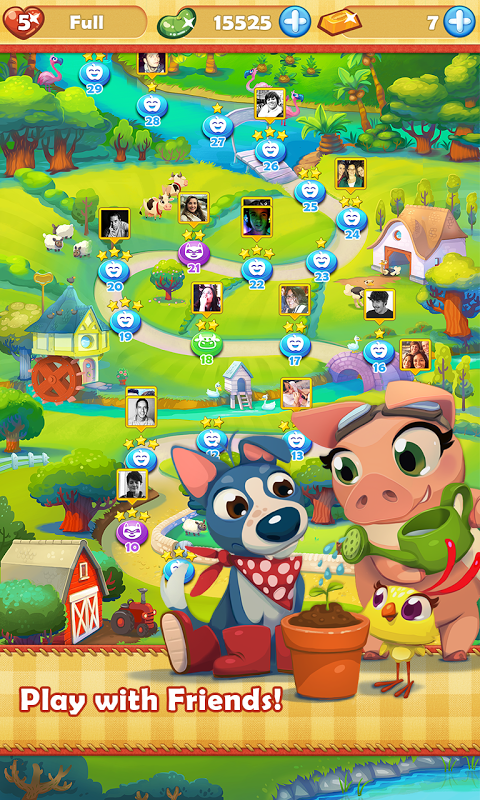 اجمل لعبة بس بيهه مراحل صعبة وحماسية
Mohammed Ali and then we have any questions or not sure that the way you have any questions 786
this game is fun and the best
bon apres plusieurs essais, malgré que j'adore le jeu je desinstalle 😠
le jeu s'arrête en plein partie malgré mise à jour, des installations et réinstallation
Ce jeu est intéressant mais il faudrait l'améliorer. En effet, certains niveaux sont trop difficiles donc par moment j'ai envie d'abandonner. En plus, je déteste la pyramide car dès qu'on perd un niveau il faut tout recommencer. C'est hyper énervant surtout quand on arrive tout en haut. Par ailleurs, il faudrait offrir davantage de lingots d'or. La durée de la route barrée est trop longue: un jour maximum serait bien. Le but, pour moi, étant de me détendre après un boulot fatigant et non de me créer un stress supplémentaire. J'espère que ce commentaire sera pris en compte par les concepteurs du jeu.
اللعبة الوحيدة الموجودة بهاتفى
porque cuando voy a jugar se cae el juego
porque se cae el juego cuando voy a jugar
porque se me cae el juego cuando voy a jugar
TAMBIÉN SE INSTALA EN GOOGLE PLAY STORE
eu baixei esse jogo para minha mãe jogar mais eu jogo também é bom para passar o tempo
fala português seus putos
muy bueno divierte mucho y es súper adictivo😃😃😃😃😃
Si en este juego no se tardara tanto tiempo para recargar los minutos para completar las 5 vidas y para ayudar con vidas a nuestros amigos, seria genial. 9 minutos para recargar es demasiado
súper bueno entretenido al máximo se merece las cinco estrellas hay niveles difícil pero no imposible cada nivel es un reto atrevete
este juego es muy bueno y adictivo
اتمنه لعبه حلوة مهم عاشت ايديكم
لعبة رائعة ومسلية ... صورة جميلة وموسيقى عذبة واصوات رائعة
jaime ce jeux mrci a tout