Download Lookout Security & Antivirus APK Info :
Download Lookout Security & Antivirus APK For Android, APK File Named com.lookout And APP Developer Company Is Lookout Mobile Security . Latest Android APK Vesion Lookout Security & Antivirus Is Can Free Download APK Then Install On Android Phone.
Lookout Security & Antivirus APK Description
Keep your device 100% secure with Lookout Security & Antivirus. When it comes to security, the Lookout Security & Antivirus app is the complete package and helps you make sure the Wi-Fi network you're connected to is safe. Lookout Security & Antivirus helps you figure out if your apps are virus free. It will continuously scan the software you installed and make sure no viruses or malware get into your phone. It also checks your phone's root and makes sure everything is working as it should. Did you lose your phone? The app will help you find it on a map and make it sound an alarm, even if it's on silent. Don't worry. If your device's battery is empty, the app will remember its location. Lookout Security & Antivirus can also be used to backup all your contacts, so you can export them to wherever you want. Here are some advantages of the premium version of the app: Get notified as soon as there's a slight chance of your Wi-Fi connection not being trustworthy and block dangerous URLs. Receive detailed reports about the apps or services that tried to breach your security. Always be on top of those who are trying to disrupt your privacy. Did someone use your phone without your authorization? You will get notified via email with a picture of the person who did it and their location. You can even remotely turn off your device and send a personalized message to the person holding it. Not only can you back up your contacts but also your pictures and call log and get Premium technical support when you need it. Lookout Security & Antivirus is the app you need to protect the privacy and condition of your Android device.
From version Lookout Security & Antivirus 10.26-2d7e7e0
:
Added: 2018-01-12 18:34:19
Modified: 2019-01-09 01:27:48
Updated: 2019-02-02 12:19:02
- Backup feature is no longer available in the Lookout app. T-Mobile and MetroPCS users still have access to it with a redesigned experience.
- Bug fixes and improvements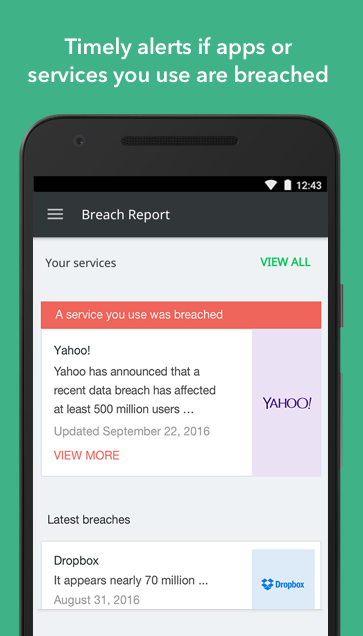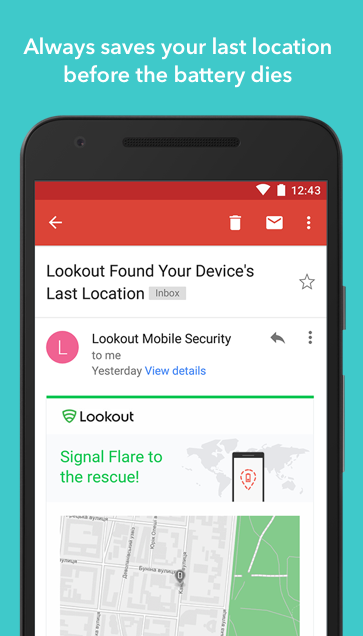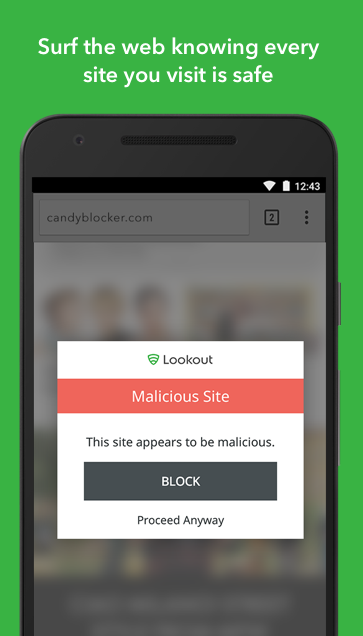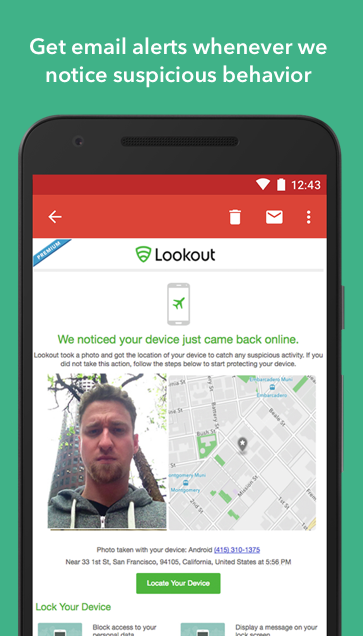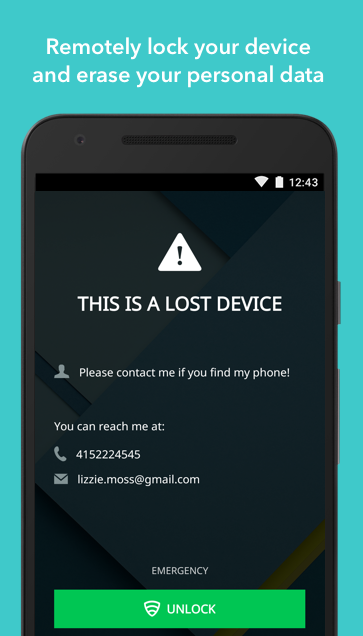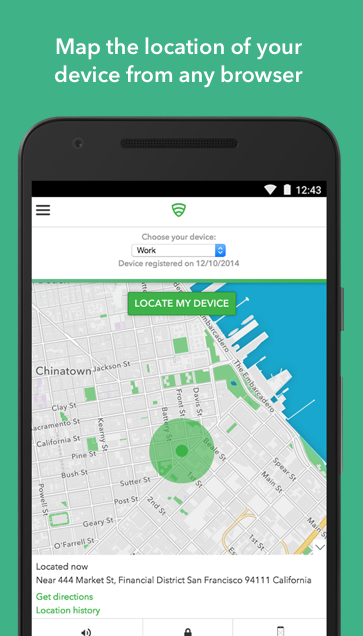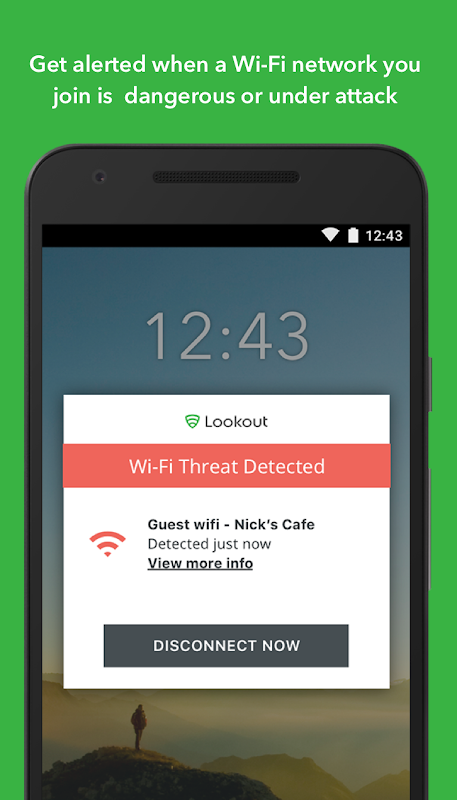 Download Lookout Security & Antivirus APK Android