Download Battery APK Info :
Download Battery APK For Android, APK File Named com.macropinch.pearl And APP Developer Company Is MacroPinch . Latest Android APK Vesion Battery Is Battery 3.3 Can Free Download APK Then Install On Android Phone.
Battery APK Description
Battery indicates the battery charge level of your device. Battery is a small, sleek and elegant app that will help you follow the current battery percentage on your Android device, and even serve as a battery saver. With Battery, every time and everywhere you will know if your battery is charged enough to play a game, a movie, or to browse the web. There is no other battery app with such intuitive, neat and gorgeous interface as Battery has. The UI of Battery is as simple as possible, but tremendously practical. We will work constantly to improve Battery, adding in the very near future new features, like useful battery information, battery saver tips, new widgets, and many more. * FEATURES ✓ Displays battery information in percent (%) ✓ Supports the lock screen widget introduced in Android 4.2 ✓ Offers quality support for Android devices - from Android 1.5 to Android 4.4 ✓ Full support for all known screen resolutions ✓ Power source indicator ✓ The precise battery level is displayed in 1% increments ✓ It is helpful and can serve as a battery saver. ✓ Battery is incredibly lightweight! ✓ Additional battery information: - Temperature - Voltage - Health status - Technology Get in touch with us and follow the latest news regarding our apps: http://www.facebook.com/macropinch http://twitter.com/macropinch
From version Battery 3.3
:
Added: 2017-01-22 20:21:44
Modified: 2017-01-22 20:21:45
Updated: 2018-04-16 20:57:54
* Fixes and performance improvements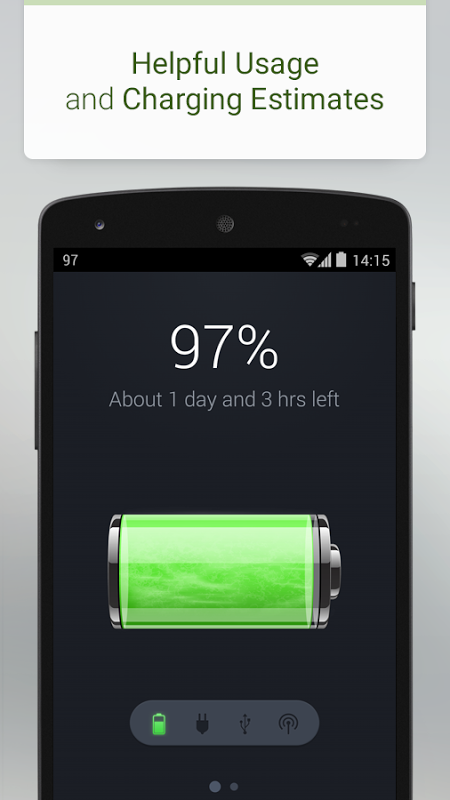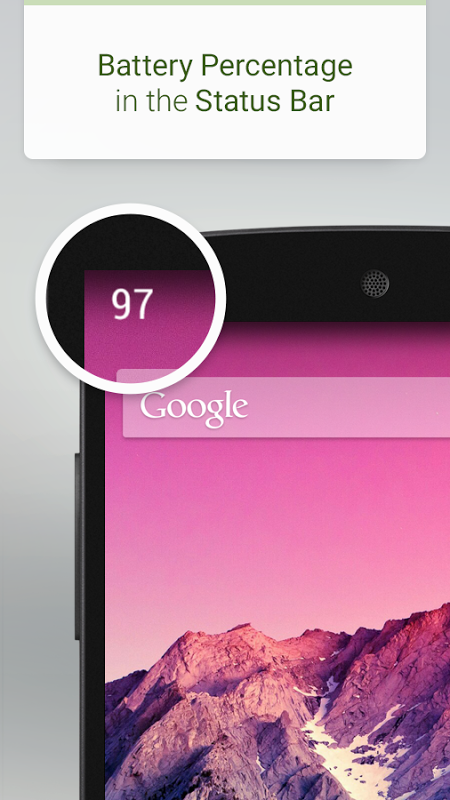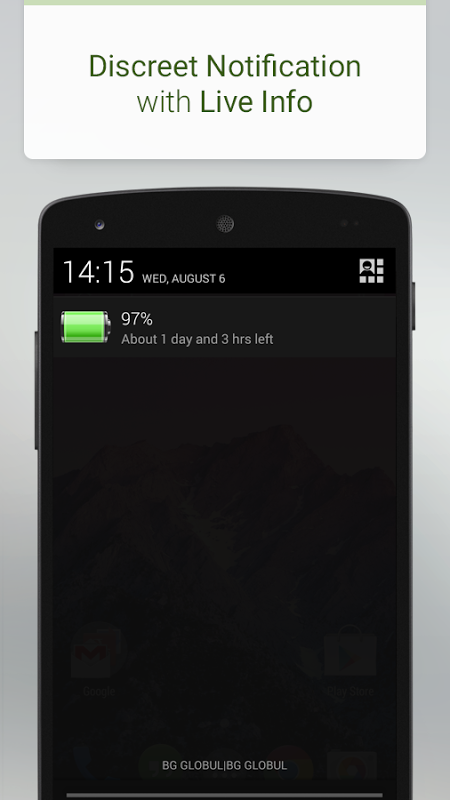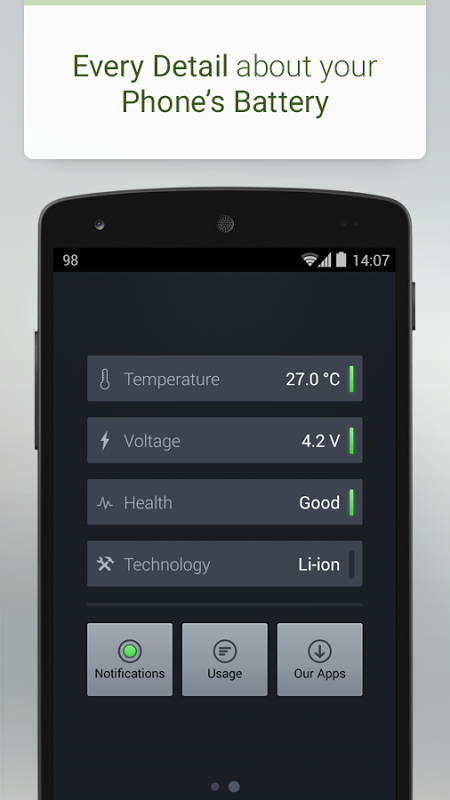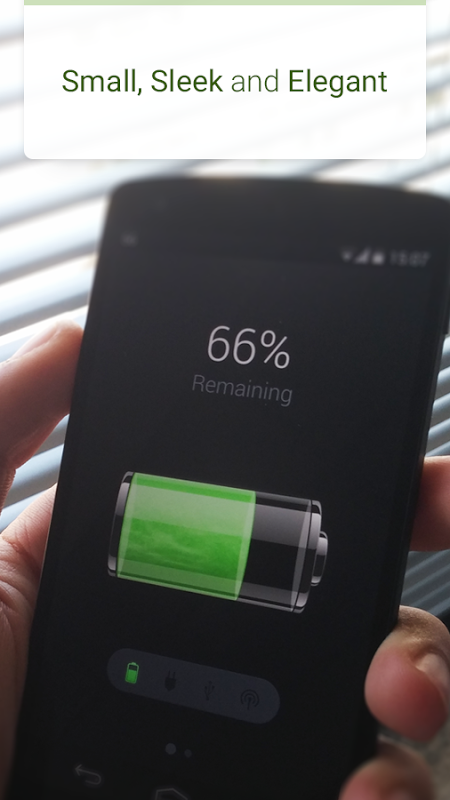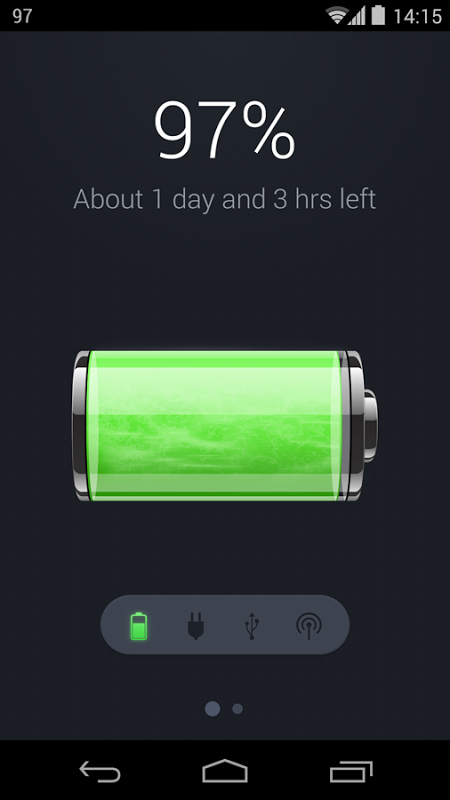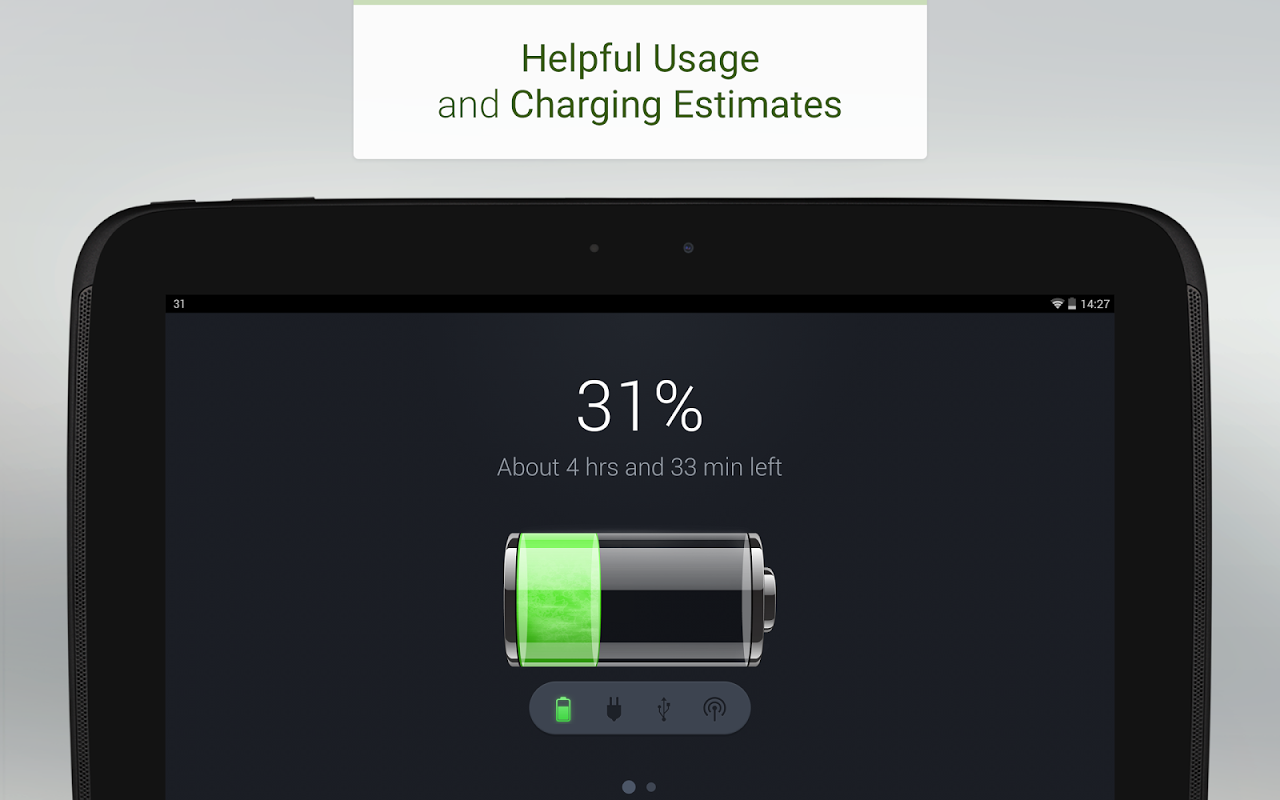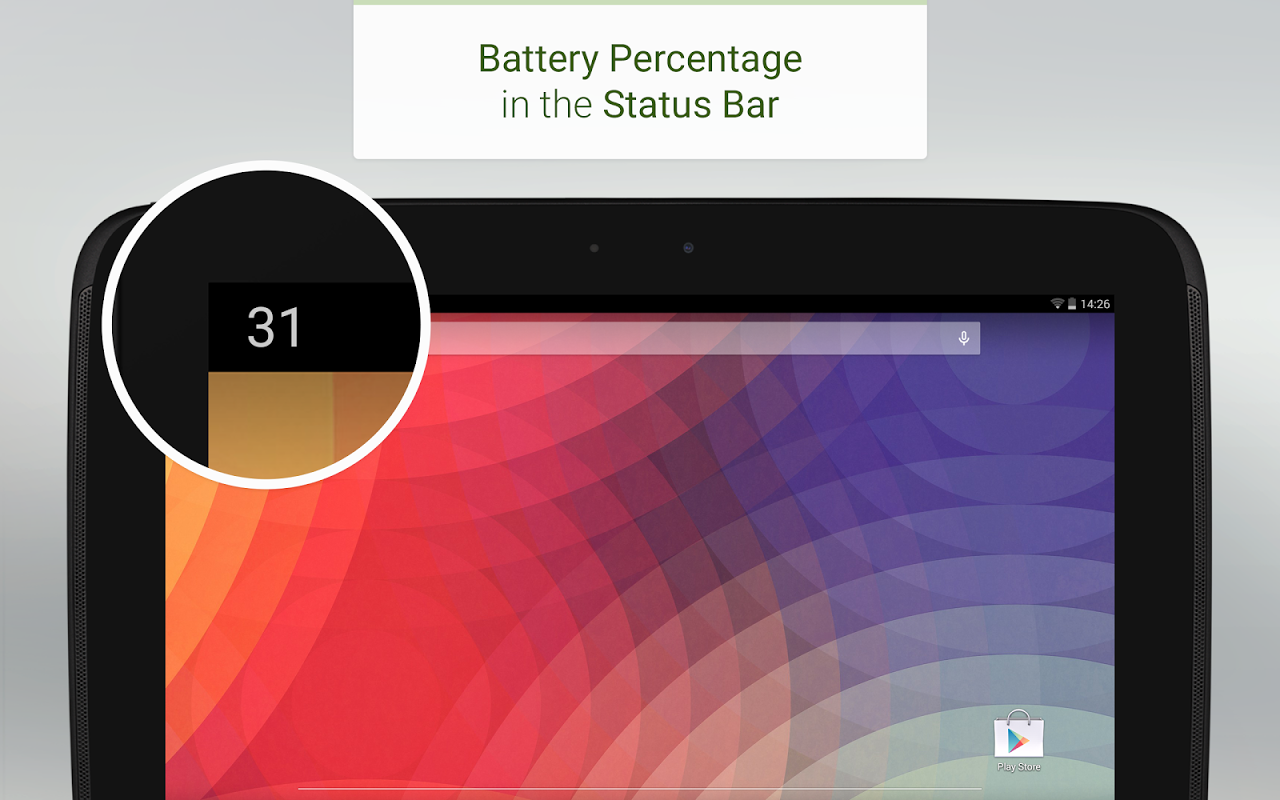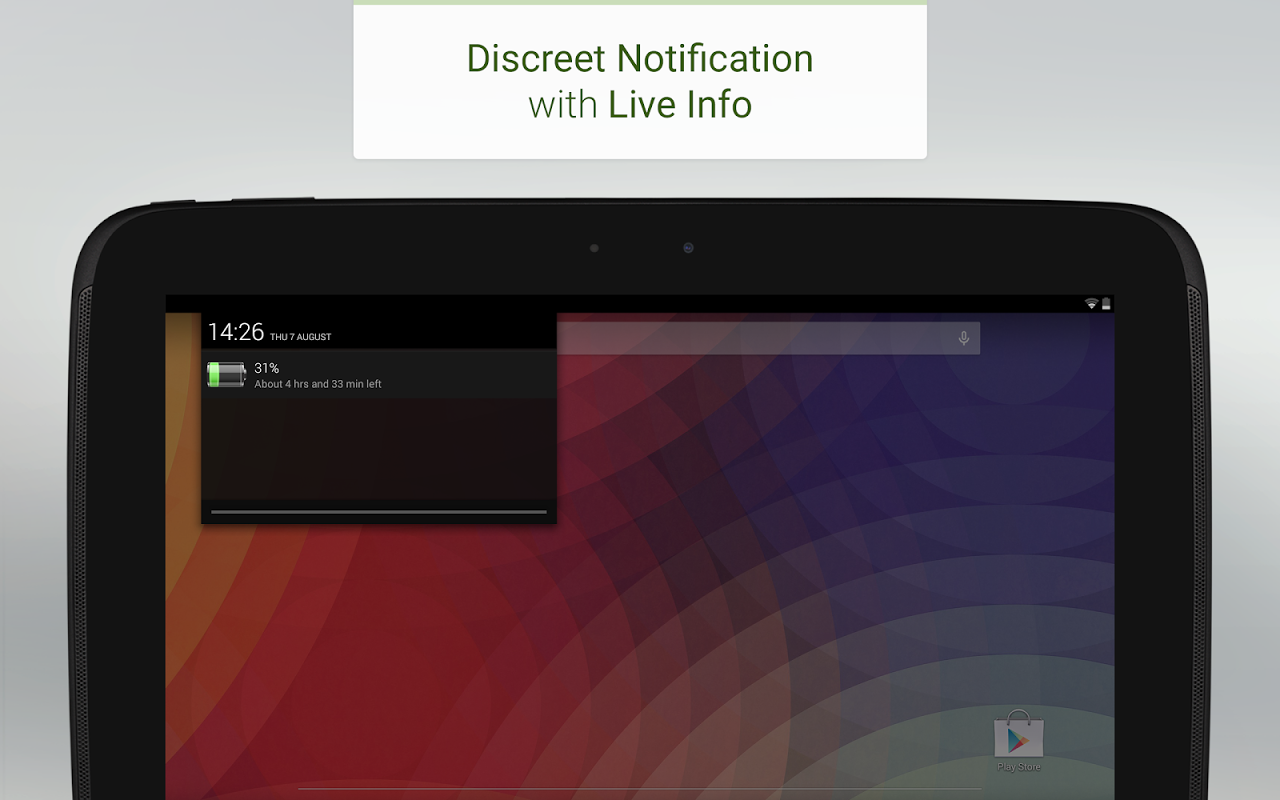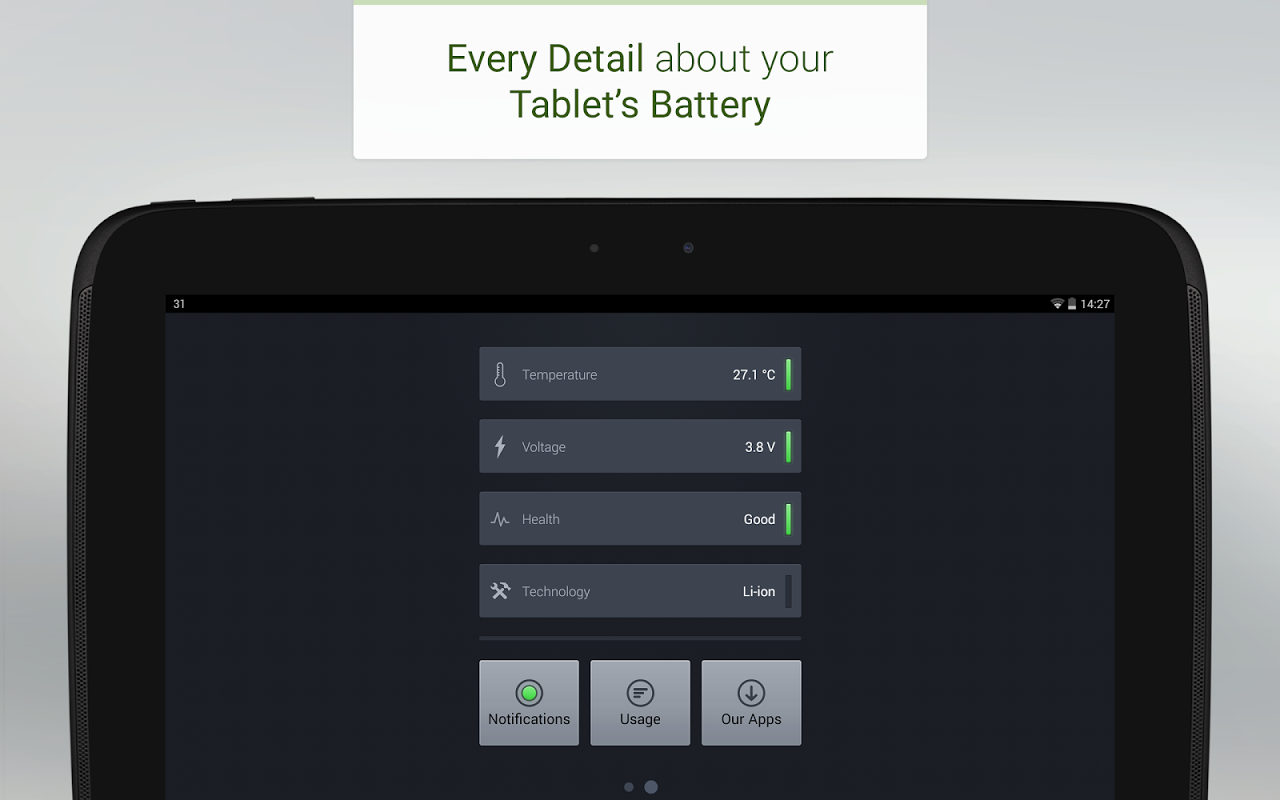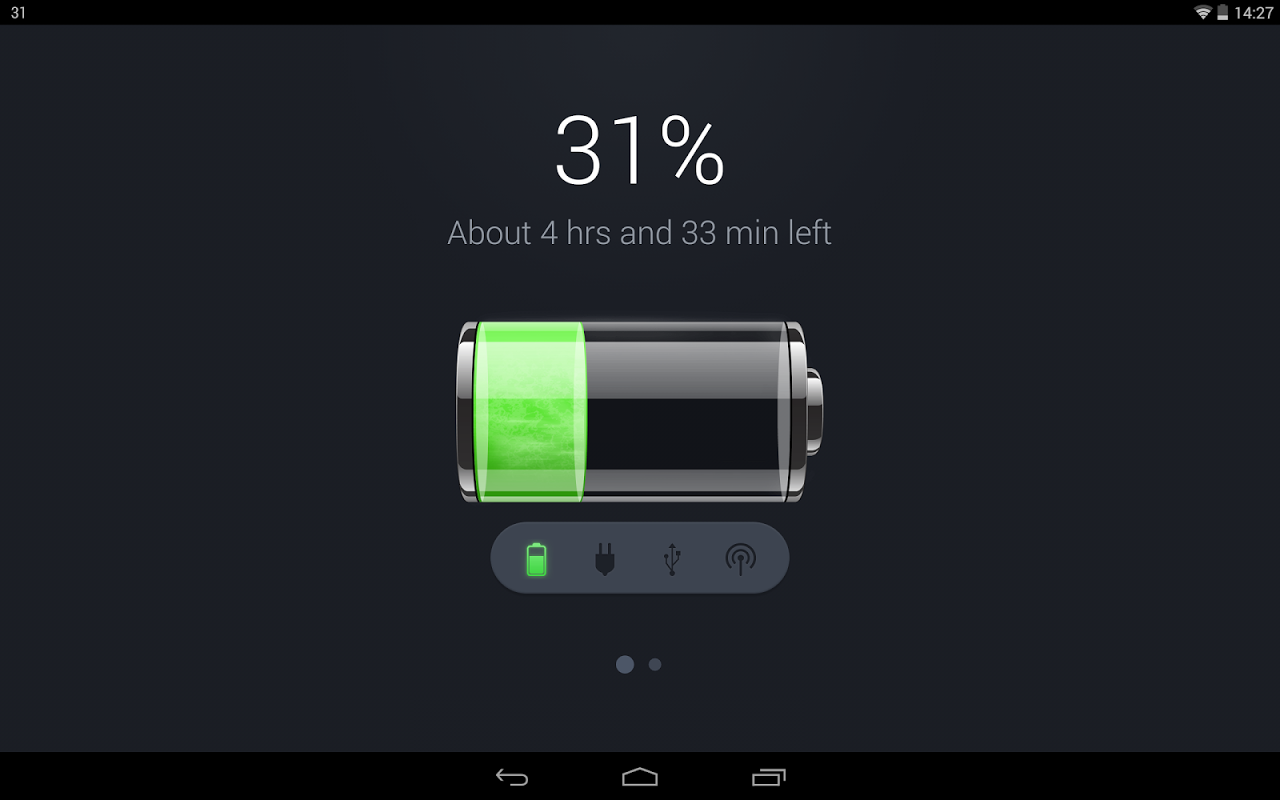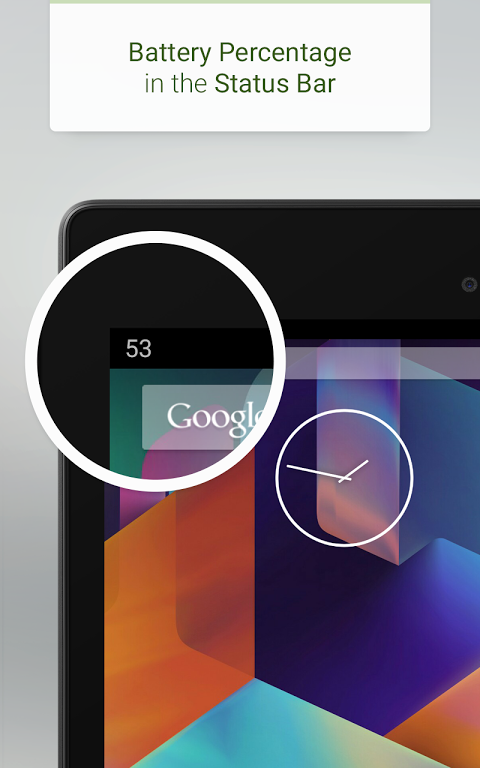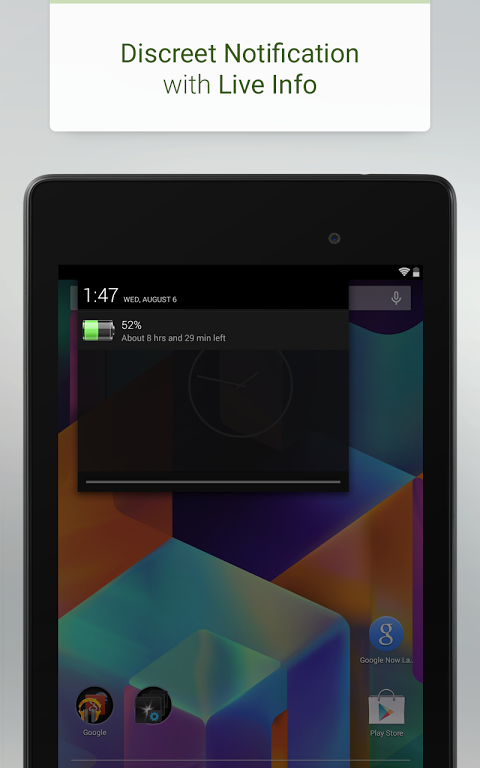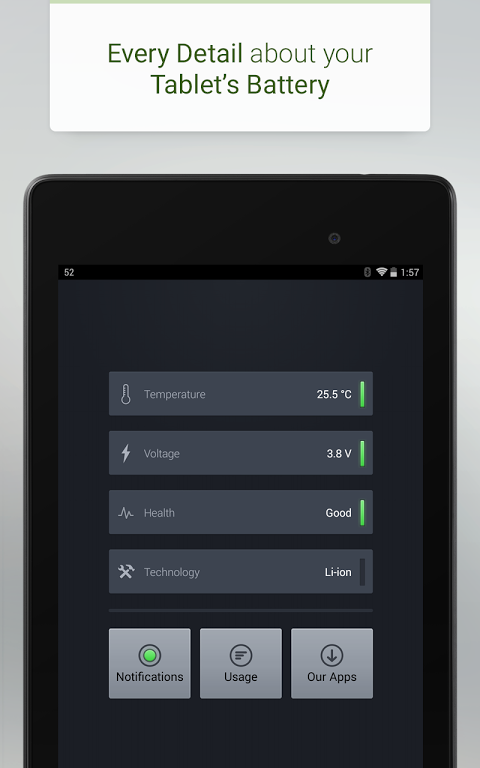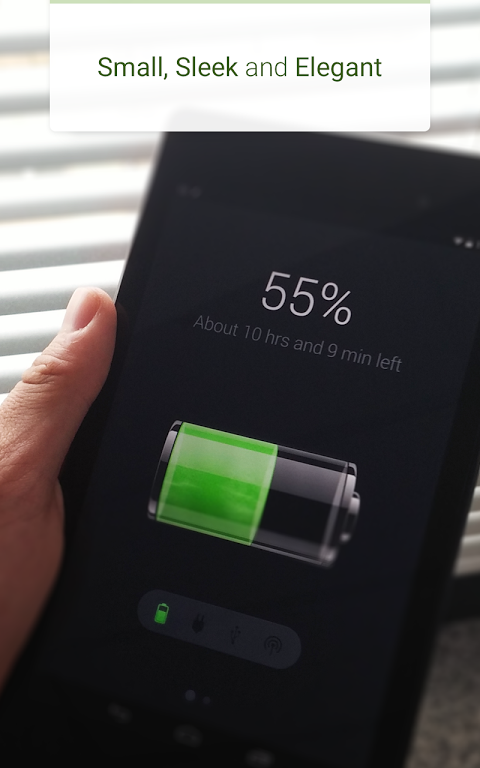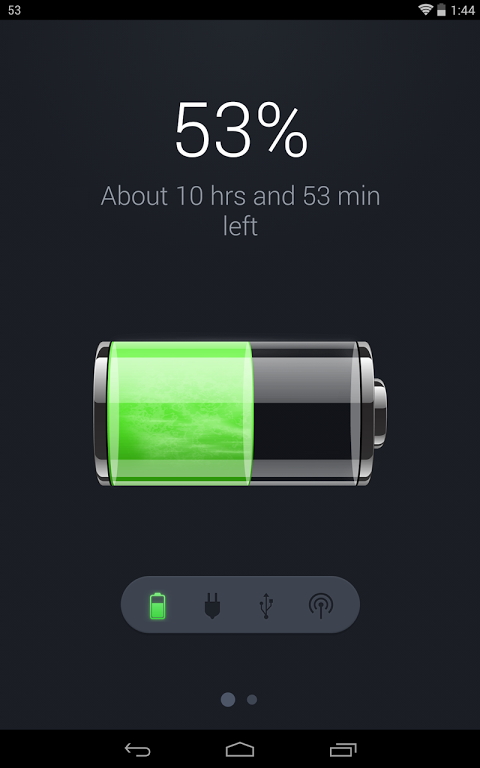 Menuda castaña, me queda el 94% de batería y dice que me quedan 3 minutos de duración. Jaja, penosa, la desinstalo ya mismo.
Who dont u speak spanish?
Omg speak english please!
Genial esta app esta de puta madre aunque fuera mejor si tuviera una posicion de poder liberar mas carga cuando se te este descargando
Şimdi Deniyeceğim. Umarim iyidir.
Esta app esta de puta madre te dise cuanto te queda de bateria XD