Download MAPS.ME Offline Map+Navigation APK Info :
Download MAPS.ME Offline Map+Navigation APK For Android, APK File Named com.mapswithme.maps.pro And APP Developer Company Is MapsWithMe GmbH . Latest Android APK Vesion MAPS.ME Offline Map+Navigation Is MAPS.ME Offline Map+Navigation 8.1.2-Google Can Free Download APK Then Install On Android Phone.
MAPS.ME Offline Map+Navigation APK Description
GPS Map is free access to maps, navigation & traffic. GPS Map opens Maps for Android phones and tablets with free navigation and maps. You will have access to accurate maps in 220 countries and territories, voice guided GPS navigation for driving, biking and walking. GPS Map provides maps and naviga
From version MAPS.ME Offline Map+Navigation 8.1.2-Google
:
Added: 2016-12-24 08:05:00
Modified: 2018-03-11 05:03:54
Updated: 2018-03-11 06:12:15
User-friendly vehicle navigation
– The navigation elements take up less space.
– We display the speed and have added auto zoom.
Bike navigation
– Bike navigation takes into account terrain data.
– We create easier routes taking into account road inclines.
Easy hotel search
– The search results show the hotel rating and price category.
– Bugfixes
– Updated map data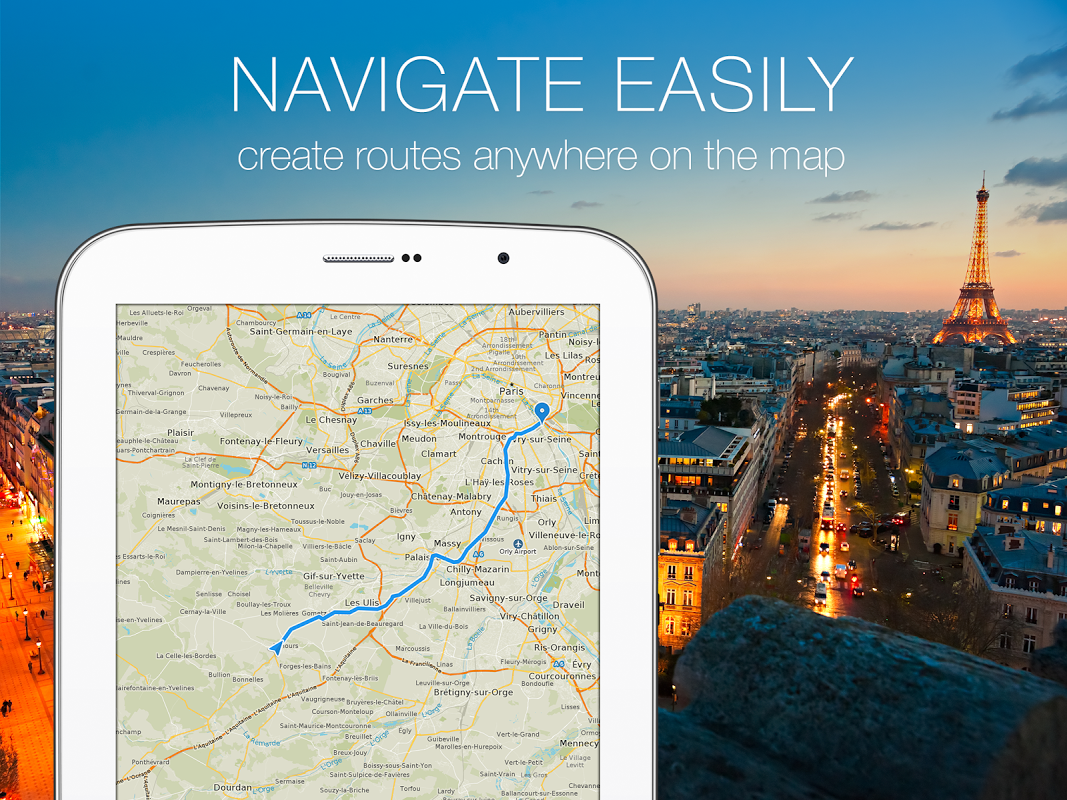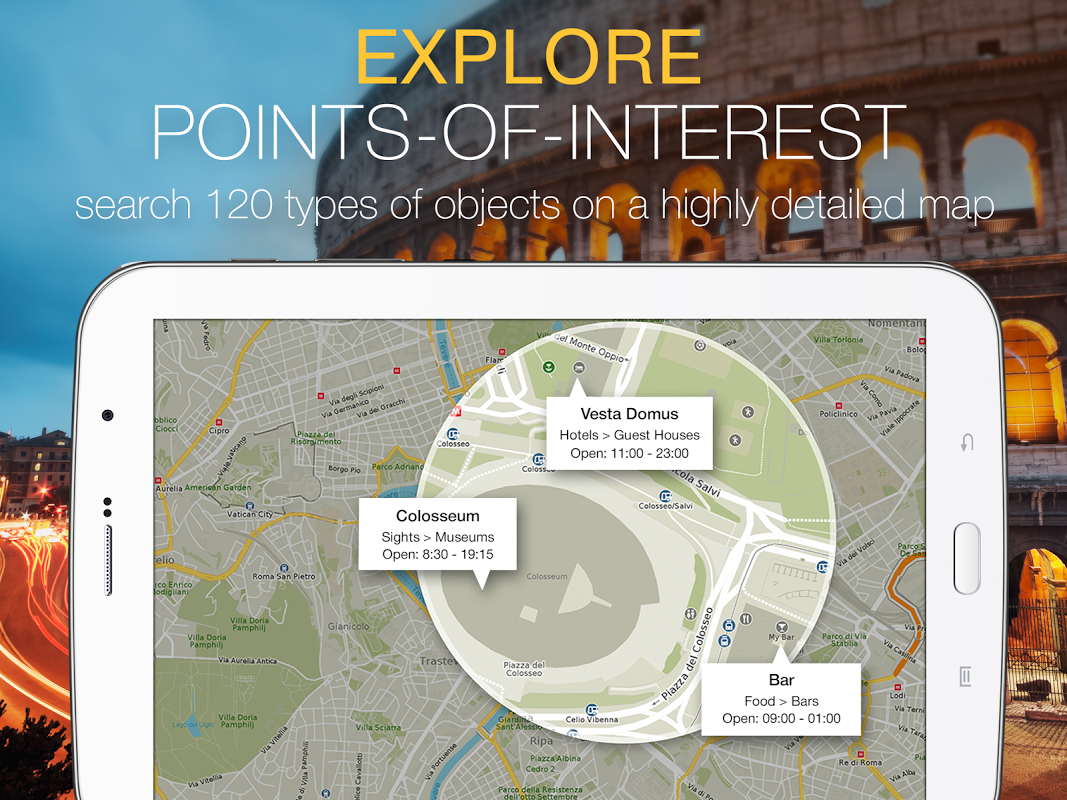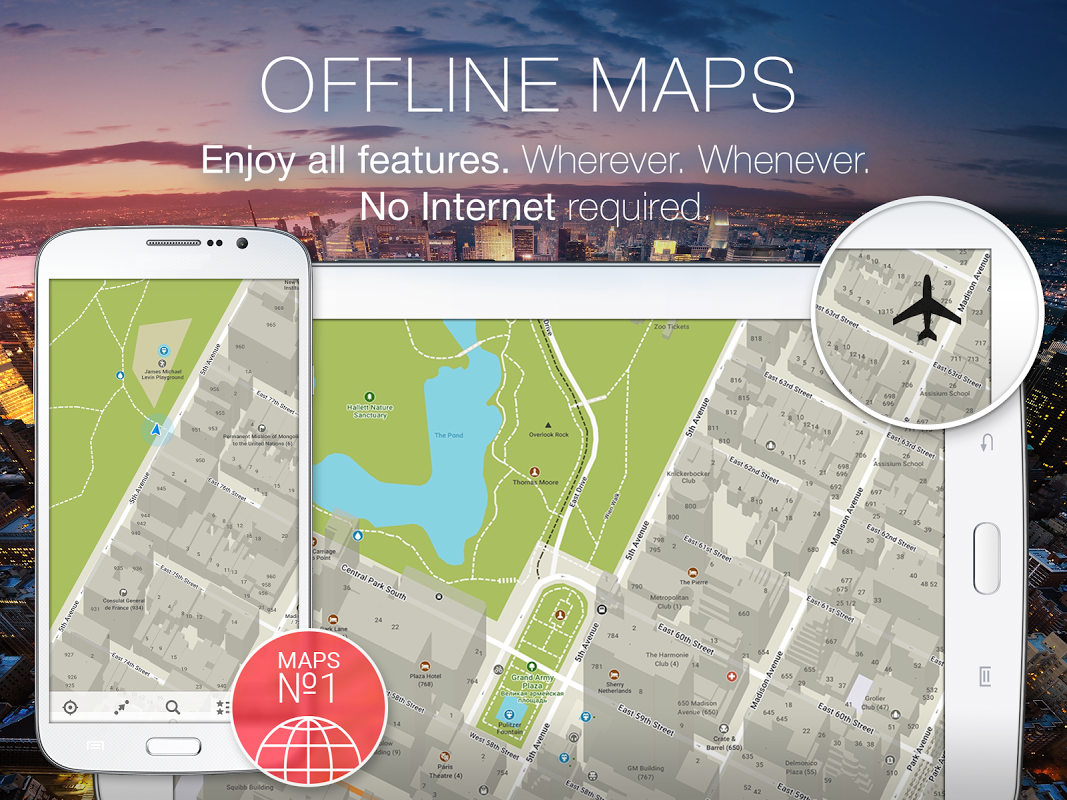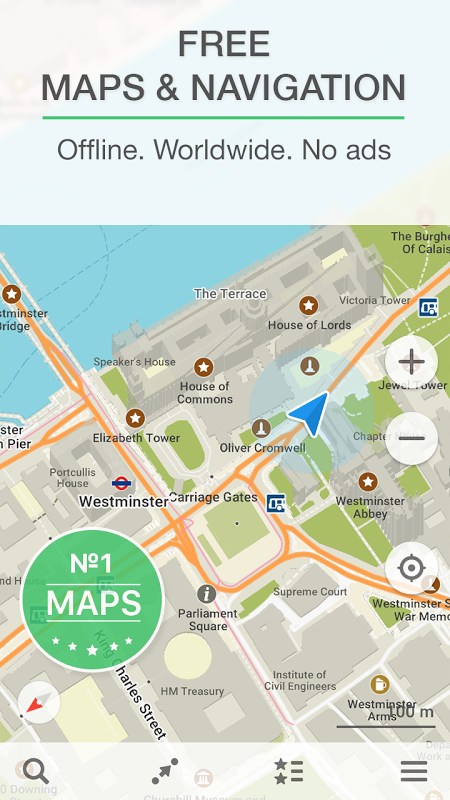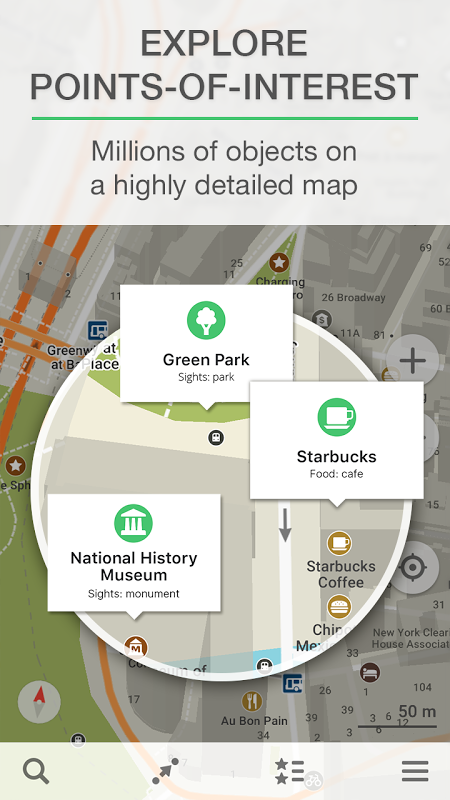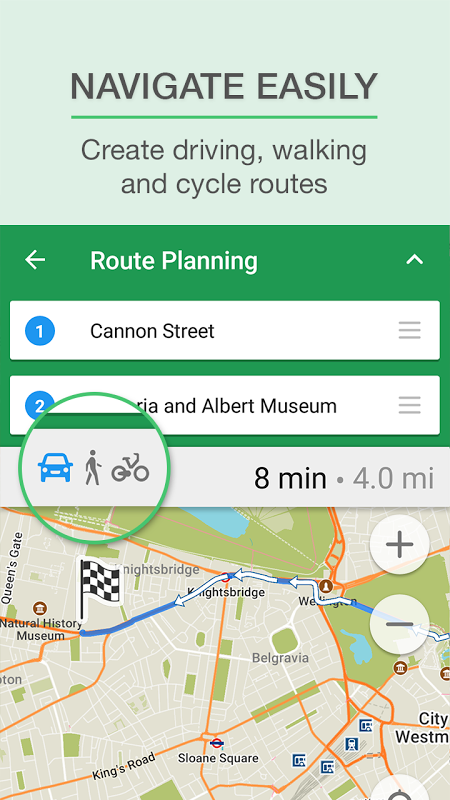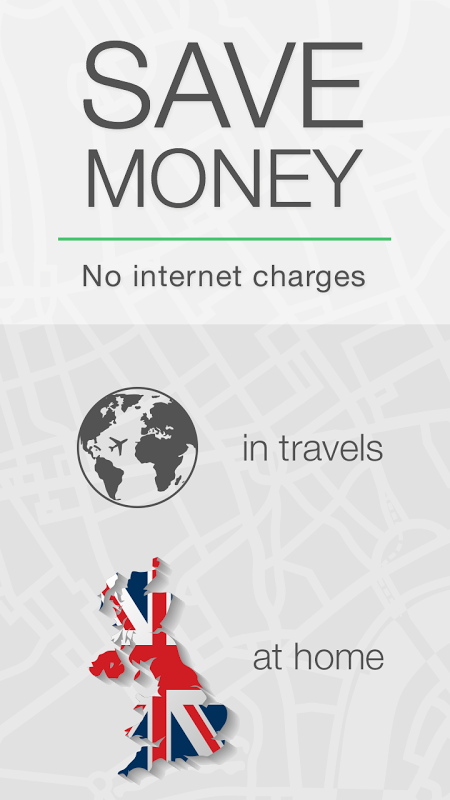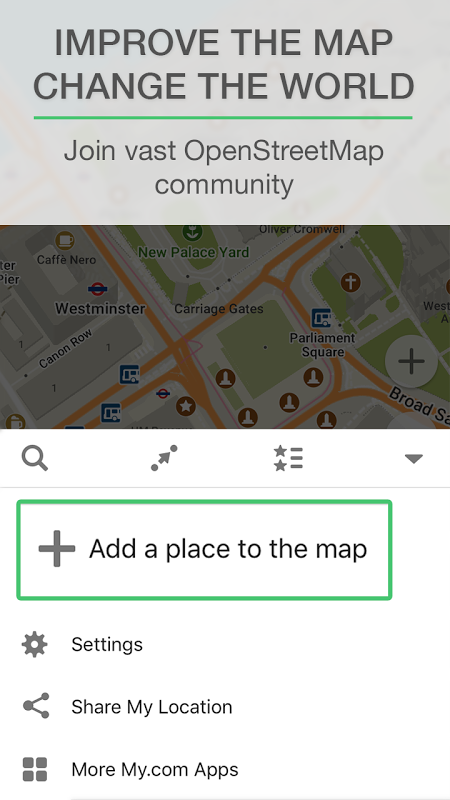 Thnx Dude You're Welcome 😄
porce estaal la contraseña mal
I really like this application. It's great ,when you are not in the near of a wifi point and you need navigation. The Layout is from high quality and the app offers you a lot of features. Thank you for progtamming this applicatiob. ;)
جاوبني بليز هو بيحمل اغاني ولالا ارجوكم جاوبني
تطبيق جميل تحديد المواقع دون انترنت واينما كنة
التطبيق يحتاج النت للمرة الاولى فقط عند تشغيله لتحميل المخططات ثم سيعمل بدون نت
عندي لا يعمل البرنامج فقط يعمل عند وجود النت اصلا انه يجب ان تعمل بدون النت .
أتمنى أن يكون التطبيق لايرافقه فايروس
wenn mann karten runterladen möchte, steht da ,,Adolf Hitler und sagen sie ganz laut SIEGHEIL UND HEIL HITLER''
gracias eso es lo que busco
es buena para pokemon GO xD
please Myanmar Zawgyi language use?Myanmar Zawgyi Font is Looking Very Good.
soy chofer y esta app es excelente¡¡¡
یه نقشه واسه پیدا کردن مکان میخوام دانلود نمیشه
please add Persian language
من ایرانیم!پست به زبان فارسی بگذارید
PLS VIP IGO NAVIGATION HUNGARY....AND PLS DONT CLOSE THE STORE
wow que chido es muy útil
Comos es este aplicasiaon
برنامج جدا روعة ولكن يفتقد إلى التوجيه الصوتي
using it on a ONE PLUS ONE and it works perfect. just automatic update not always there , but easy to do for yourself
je peux pas Telécharger c'est application pour mon galaxy s5 pourquoi
I like this app but I can't find some places.
Works fine Samsung note 10.1 2014 with Android 4.4.2
ottima per mappe fuori linea
جميل جدا تحمل خريطة دوله ثم تتجول بون اتصال النت يستاهل 555555نجمه
This update is clean and good! I just updated it and it works normal
C'est la meilleure des applications je vous le conseil a ne pas rater
Muy buena app indispensable para los que tienen datos limitados
after the last update, 4.0.2, I'm not able to open it...it's always crushing :(
Very useful. Everywhere I travel, GPS is always with me. Now I don't have to worry on data roaming while abroad. Thanks team.
easy good don't have directions
جميل جدا للخرائط بدون إنترنت
Me sacó de apuros. Muchas gracias por la app.
Its the best offline map ever
Wonderful application it helped me a lot
A map app that doesn't have an auto navigation feature. really? what's the point of it then?
Very good. Fast response.
ta falando que o apk não foi encontrado '-'
The best offline maps ever. Use it all the time while travelling and recomend to all my friends))
App works great, please support the developer.