Download Microsoft Launcher APK Info :
Download Microsoft Launcher APK For Android, APK File Named com.microsoft.launcher And APP Developer Company Is Microsoft Corporation . Latest Android APK Vesion Microsoft Launcher Is Microsoft Launcher 5.0.0.46735 Can Free Download APK Then Install On Android Phone.
Microsoft Launcher APK Description
With Microsoft Launcher (formerly known as Arrow Launcher), you can personalise your Android device to match your style with wallpapers, theme colours, icon packs and more. With a Microsoft account or work/school account, you can access your calendar, documents, and recent activities in your personalised feed. You can even open photos, docs and webpages on your Windows PC* to be productive across all your devices.    · People at your fingertips. Have your most important people at your fingertips. Pin contacts to your Home screen and place them anywhere on the Home screen, dock or in folders. · Choose your look. Personalise the look and feel of your device by customizing your wallpaper, theme and accent colours, icon packs, gestures and more. · Personalized feed. See your most important information at a glance like news, calendar events, docs, contacts and more in your personalized feed. You can even set your feed as your default Home. · Continue on PC. Snap a pic on your phone and see it instantly on your Windows PC* or continue editing an Office 365 document on your PC by linking your phone with your Windows PC. · Search the web and your phone in one place. Search the web or your files, apps, docs, messages and web results using Microsoft Launcher's universal search bar. · Gesture customisation. With deep customisation for gestures, you can double tap to lock your phone, swipe up for app drawer and more.    By installing this app, you agree to the Terms of Use (http://go.microsoft.com/fwlink/?LinkID=246338) and Privacy Policy (http://go.microsoft.com/fwlink/?LinkID=248686). *Continue on PC usage requires a Windows PC with the latest Windows Fall Creator's Update
From version Microsoft Launcher 5.0.0.46735
:
Added: 2018-05-09 23:43:31
Modified: 2018-10-18 20:55:54
Updated: 2018-10-21 12:22:49
What''s new for 4.13.1:
- minor release including crash and bug fixing for 4.13.0 release.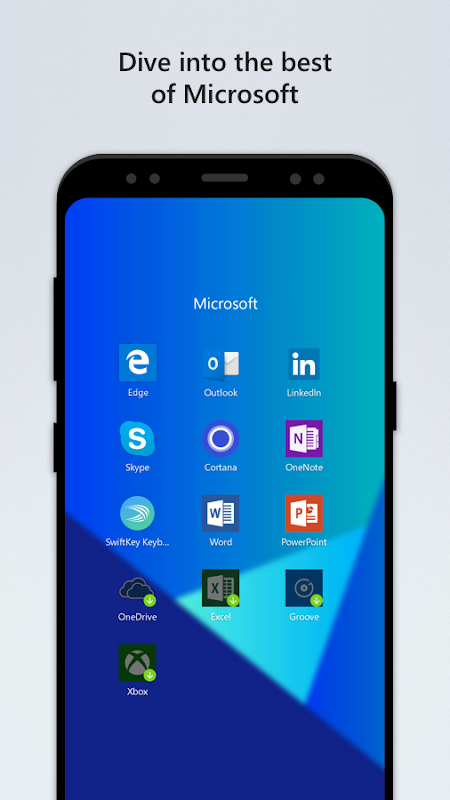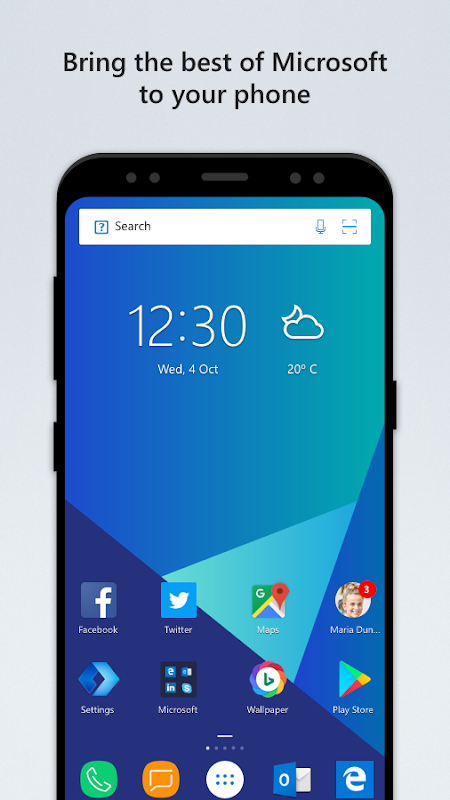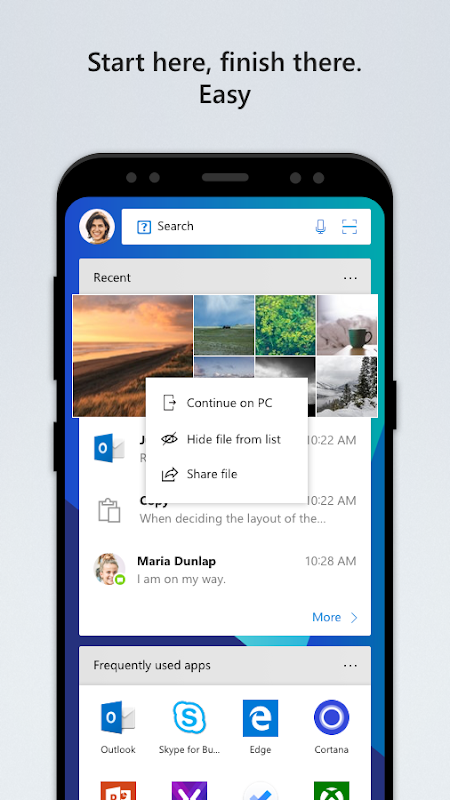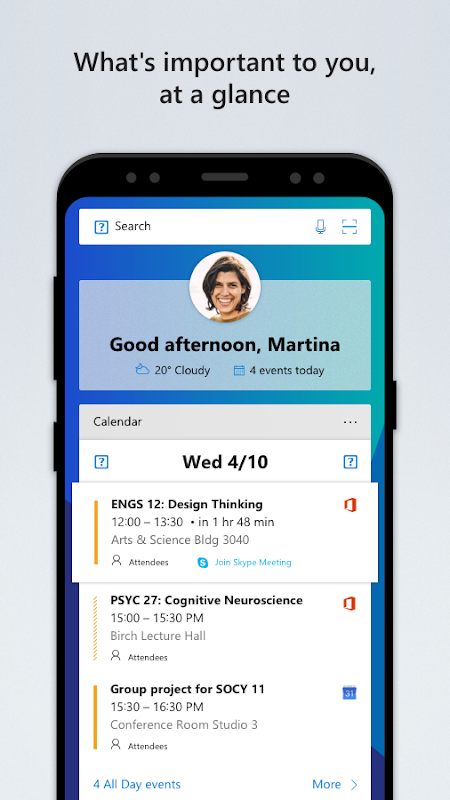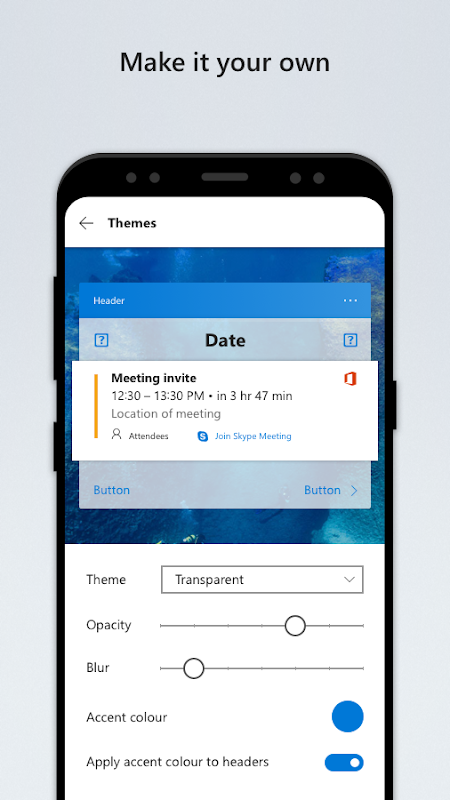 Herzlichen dank für die Anmerkung!
Diese Datei ist nicht infiziert mit einem Virus!!
NO NANE NEWDALIPLACEBO IN OTHER VERSION HISTORY
FIRST UPLOADED is sandro797 store
it is not installing in my gionee F103 why it doesnt let install plz help me
Wooooooooow I really love this app it reminds me of my other launcher
Really like this launcher, new wallpaper everyday a few more tweaks and it will be amazing super fast too
Funziona bene e fa il suo lavoro, design non indifferente targato Microsoft😋