Download Solitaire APK Info :
Download Solitaire APK For Android, APK File Named com.mobilityware.solitaire And APP Developer Company Is MobilityWare . Latest Android APK Vesion Solitaire Is Solitaire 6.4.1.3381 Can Free Download APK Then Install On Android Phone.
Solitaire APK Description
Play the ultimate card game on the go with Solitaire. Challenge yourself with one of the most popular card games ever created. Solitaire is one of those classic games that anyone, of any age, can pick up and play! Getting good at it takes some practice though! If you were a fan of the classic version of Solitaire on the Windows platform or even Klondike, Patience, Spider Solitaire or Tripeaks Solitaire, this game will be right up your alley. Exercise your brain, learn with your mistakes, check out the statistics tracker and improve your play style until you're a Solitaire master! In this version of the game, you'll find the classic way to play Solitaire but also many different sets of rules, which will offer you many new cool ways to enjoy the experience. Not only that, there are also daily challenges every single day to make things more interesting and to make you want to come back for more. Earn crowns with every win you get. The more crowns you get, the closer you'll be to winning trophies every month! The rewards keep coming in! Customize the look of your game by picking a theme of your choice, a different table and a different set of cards! Play against friends! Who will complete a game first? A little competition always makes things more tense and fun! Compete in the online leaderboards for the highest scores. Keep getting better and rise to the top! And the best part? It's a free game that doesn't require Wi-Fi at all times. Play anywhere you go! Solitaire is the definitive version of the classic card game and you can play it with the set of rules you desire. Challenge your brain with Solitaire!
From version Solitaire 6.4.1.3381
:
Added: 2019-07-12 08:26:25
Modified: 2019-11-14 15:32:50
Updated: 2019-11-14 15:32:50
In this update, we've implemented updates to improve your overall experience. Enjoy!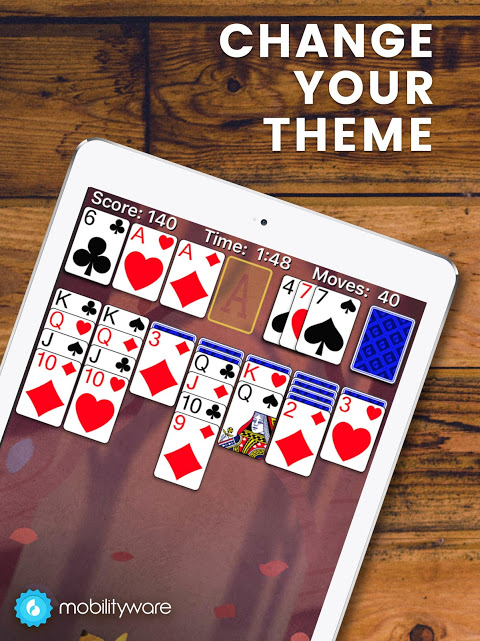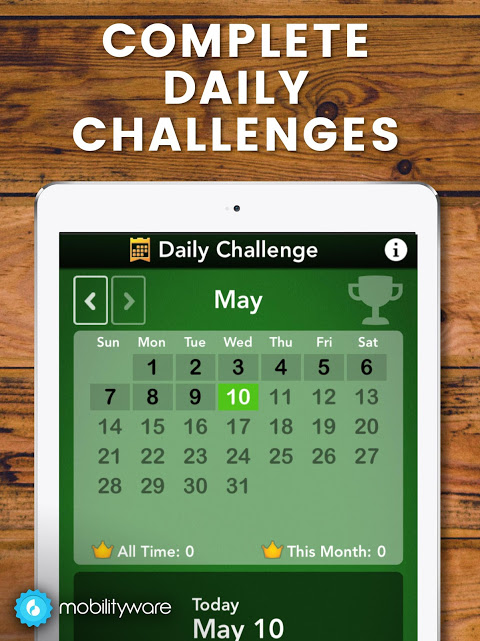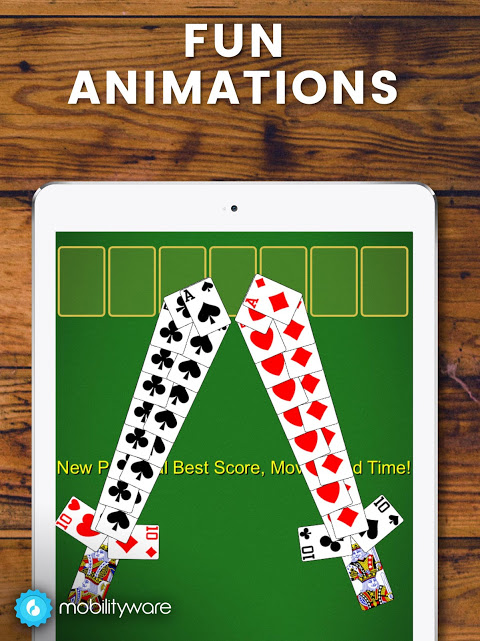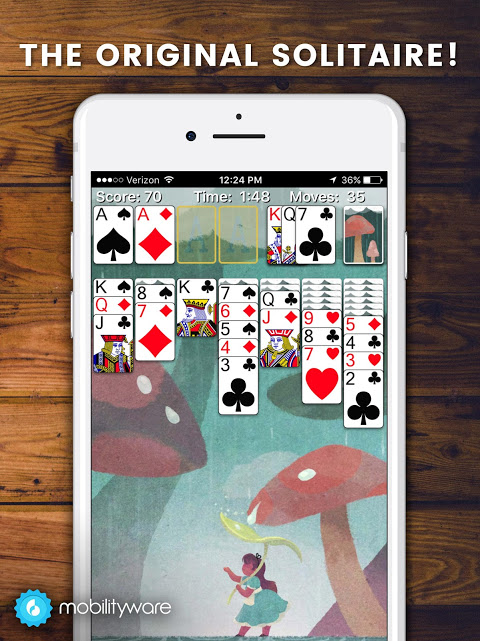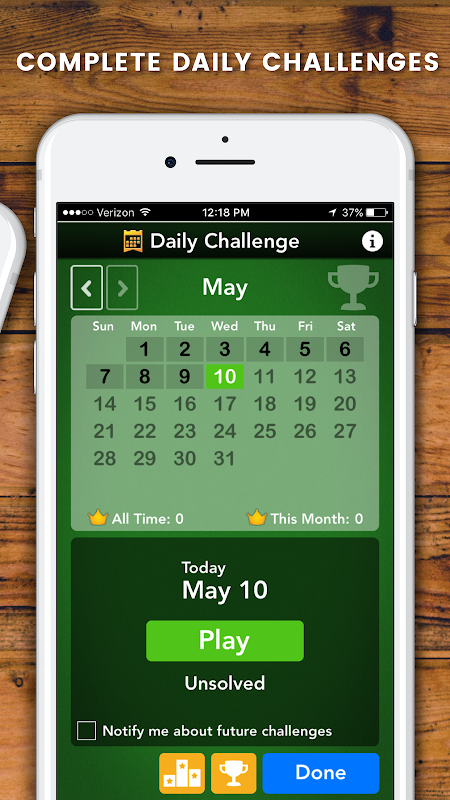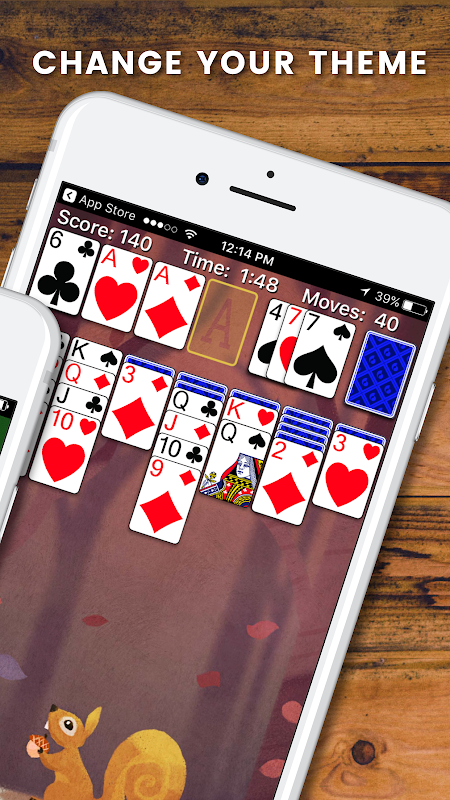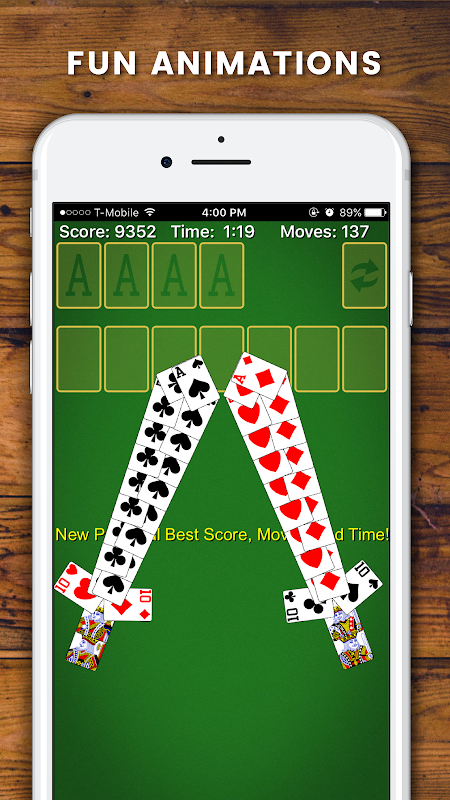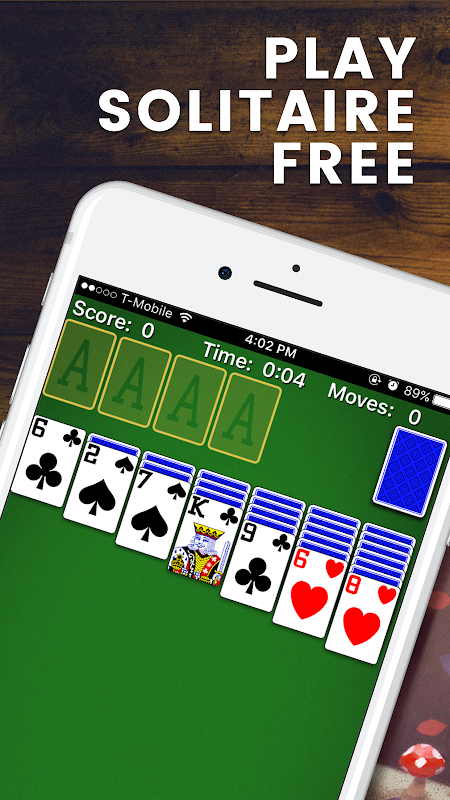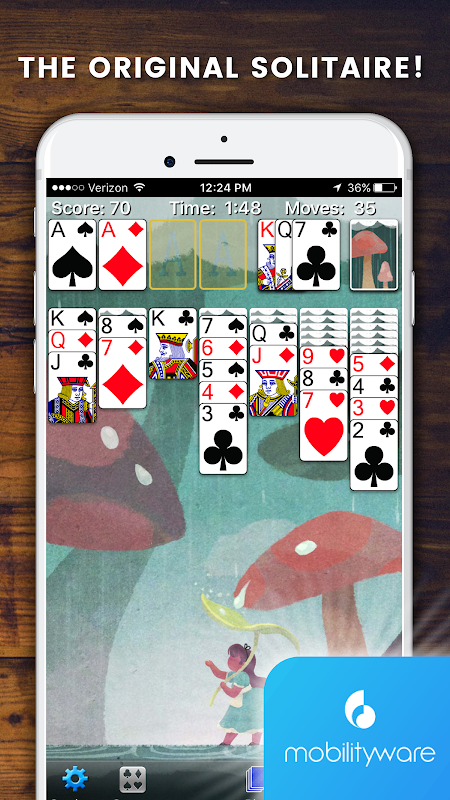 i give stars app solitaire yes five stars
better than regular cards
awesome it sweet i like to play the game
very good I love this app
never played it before but it's not too bad
never played it before but it's not too bad
I love this game is the best way to get solitaire the same
i like this so moooooch xd
this game is fun for old people
this game is fun awesme ·♡♥¤¤
its good app when im bored
hey man who has been a long way to tell
Awesome!! Best Game Ever!!! Sold by the best Store!!
Bellissimo lo consiglio a tutti
great way to relax and shut world off for awhile-thanks:-)
mayb m bcoming n expert bt game is too easy :)
bien mais de la pub a chaque parti
Es entretenida y a veces difícil
me paso buenos ratos jugando al solitario.
Super jeu je le recommande ;)
Me encanto, es el juego mas entretenido, me ha hecho pasar el tiempo que esa fue la intención por la cual no baje.
It's useful over all in the queues.