Download OfficeSuite Font Pack APK Info :
Download OfficeSuite Font Pack APK For Android, APK File Named com.mobisystems.fonts And APP Developer Company Is Mobile Systems, Inc. . Latest Android APK Vesion OfficeSuite Font Pack Is OfficeSuite Font Pack 1.1.5 Can Free Download APK Then Install On Android Phone.
OfficeSuite Font Pack APK Description
Don't ever get annoyed by getting your documents unformatted again. OfficeSuite Font Pack is the app that will change the way you receive documents. You don't have to worry again of getting unformatted documents because you are missing a font. Now you can use this app to get some of the most used fonts and see your documents like they are supposed to look and not all messed up. This app is an add-on for OfficeSuite which means that it cannot be used without it, so make sure you have OfficeSuite on your mobile device to get the most out of OfficeSuite Font Pack. This app comes with a pack of fonts that will definitely make your life easier. Fonts include classics like Arial, Georgia, Cambria, Verdana, Times New Roman and Tahoma just to name a few, all in Bold, Regular, Italic and Bold Italic. It also comes with their other specific formats, such as Arial Narrow WGL or Cambria Math. OfficeSuite Font Pack allows you to choose between the different apps so you can change up your documents and use the most adequate font in each case, thus avoiding you using the same fonts every time. Furthermore, not only does the app come with so many different options, but it also comes with a special selection of open source fonts, curated specifically for this. Those apps include Alfphabet, Klaudia, Modern Antiqua, Open Sans and many, many others. Compatible with OfficeSuite, OfficeSuite Pro and OfficeSuite Premium, OfficeSuite Font Pack is a must-have app for every device.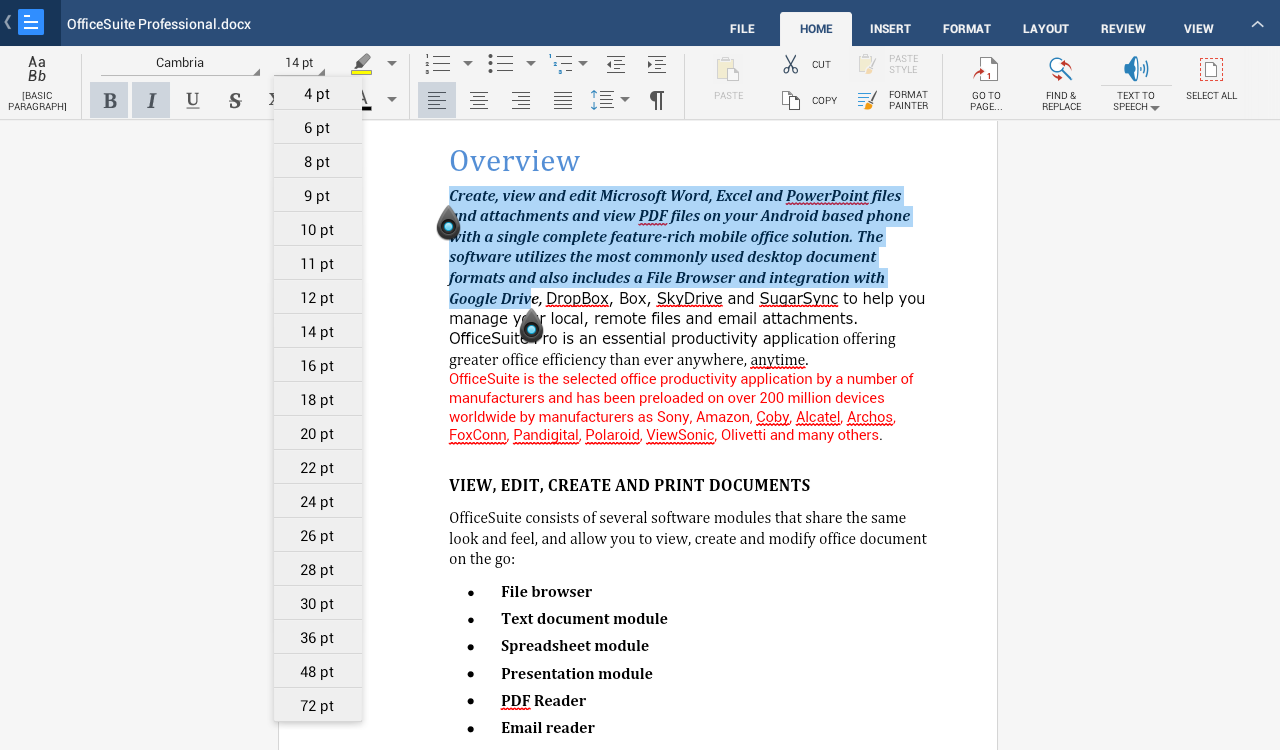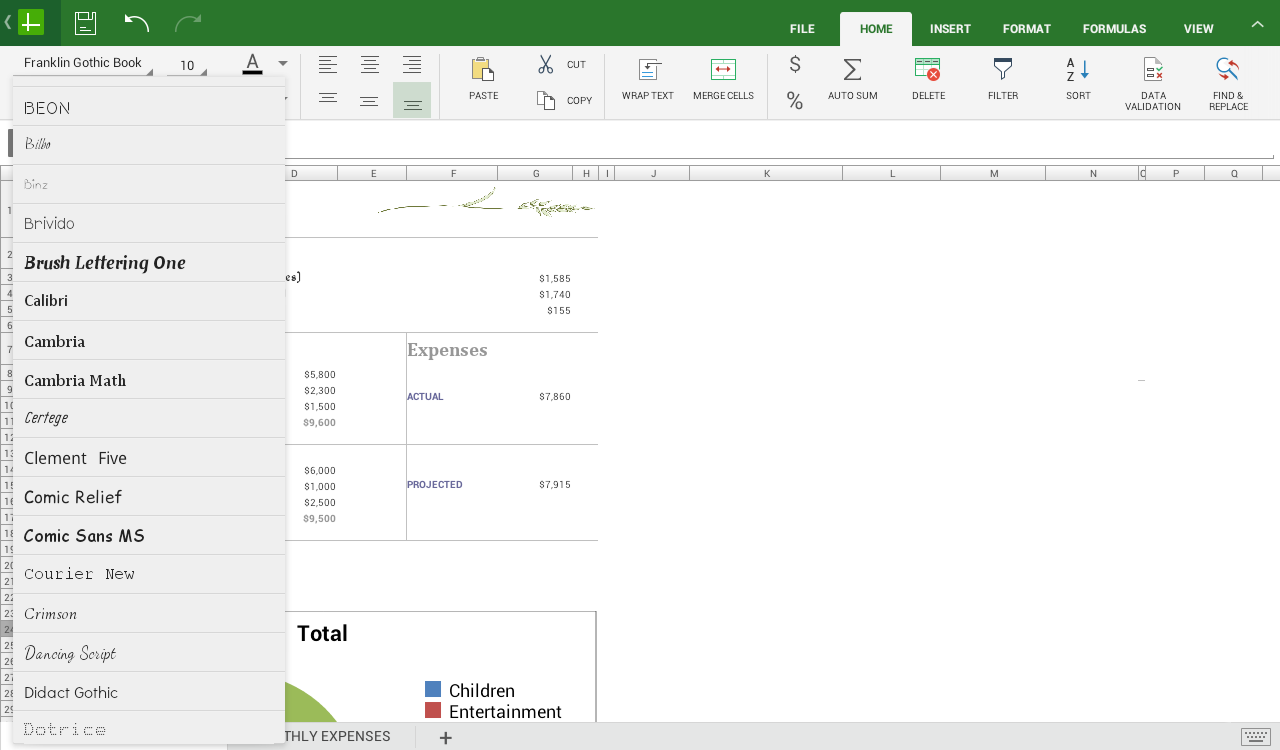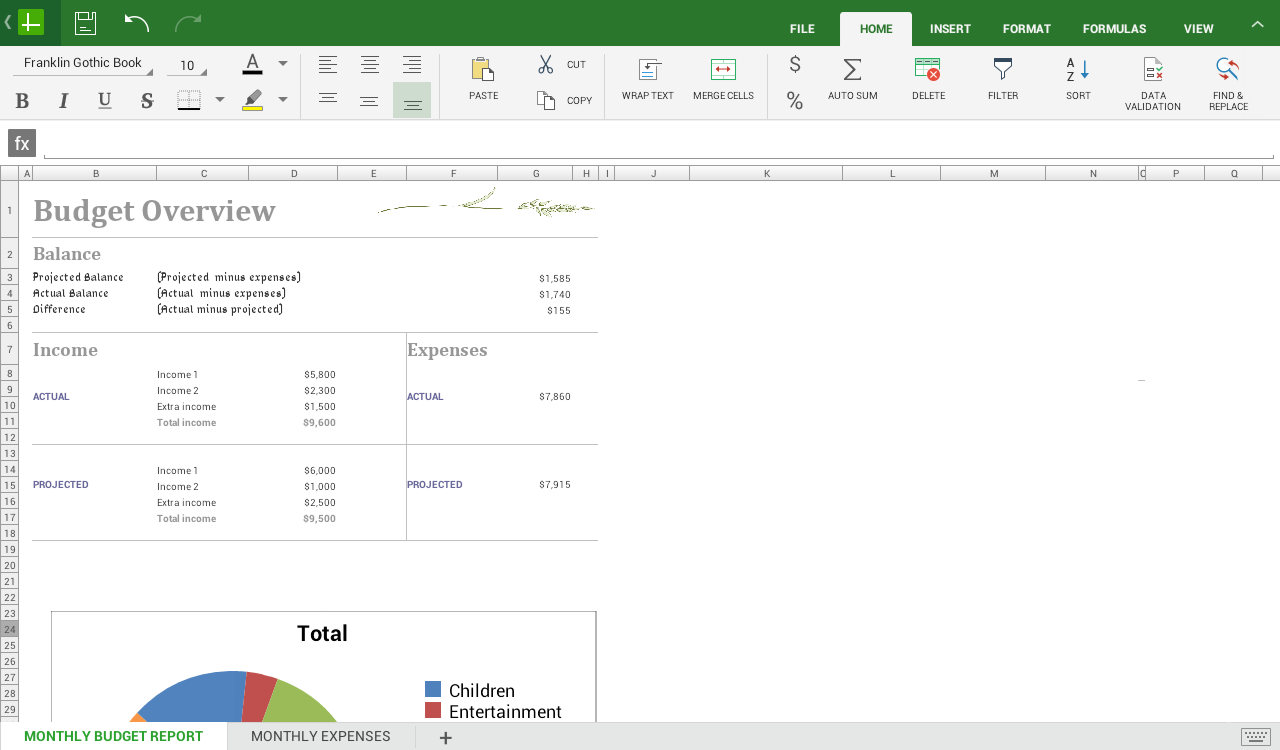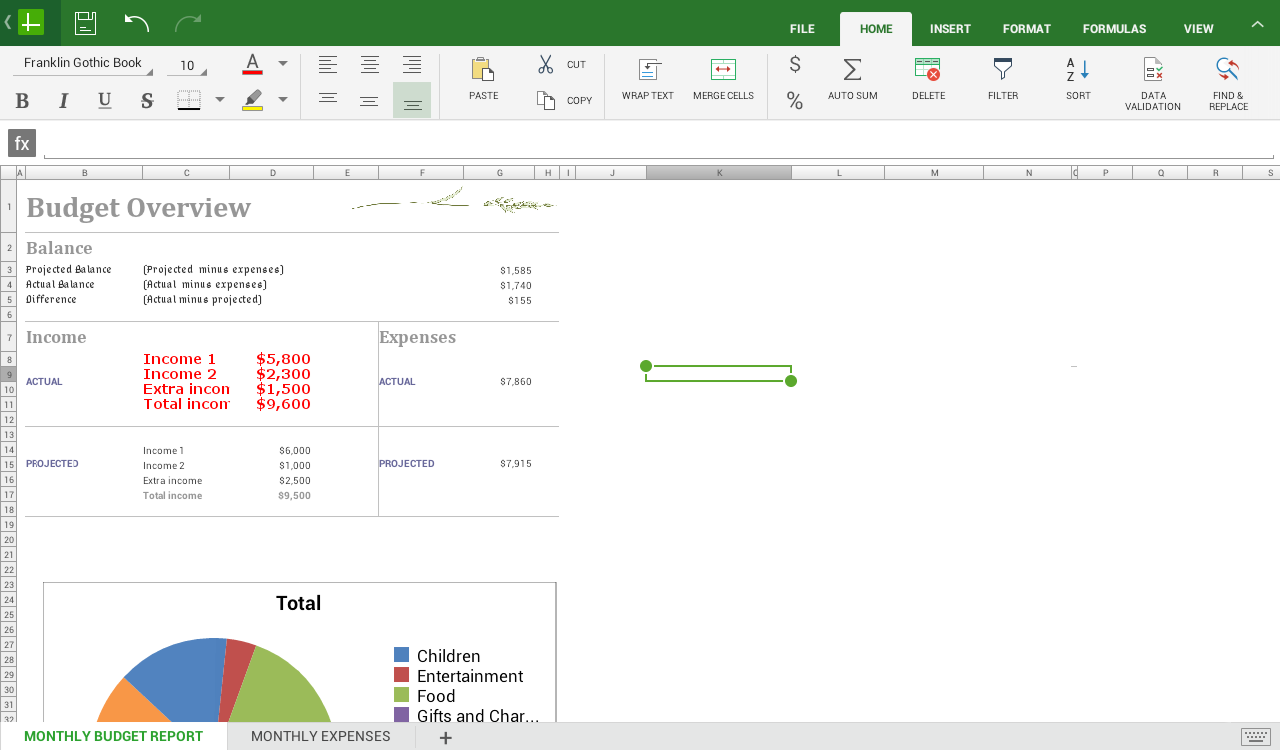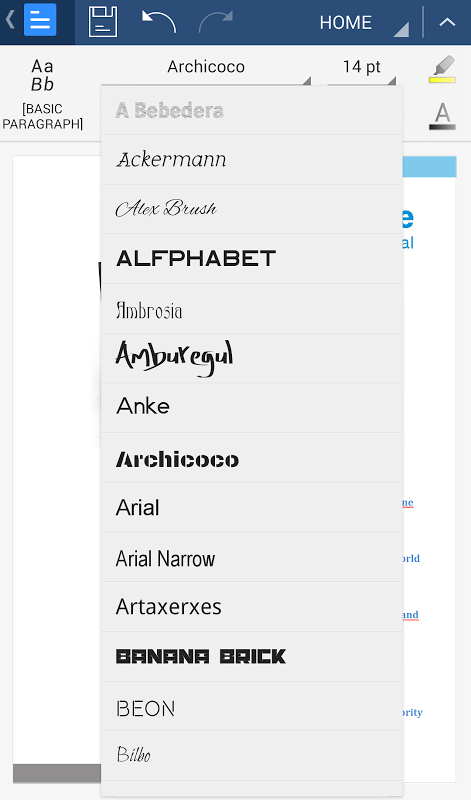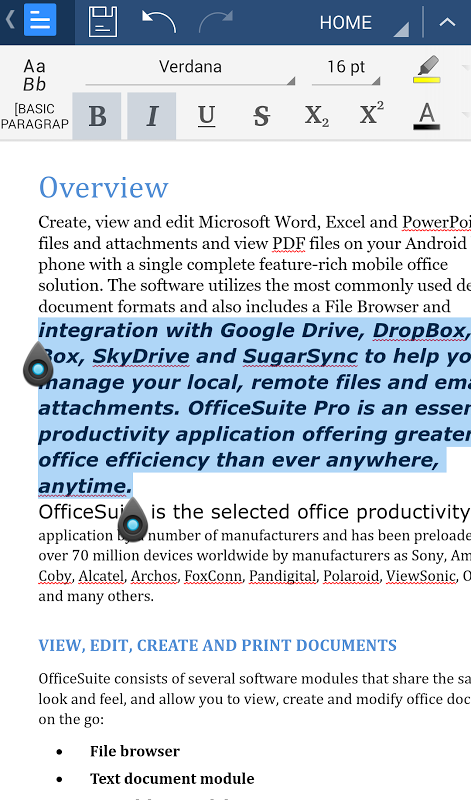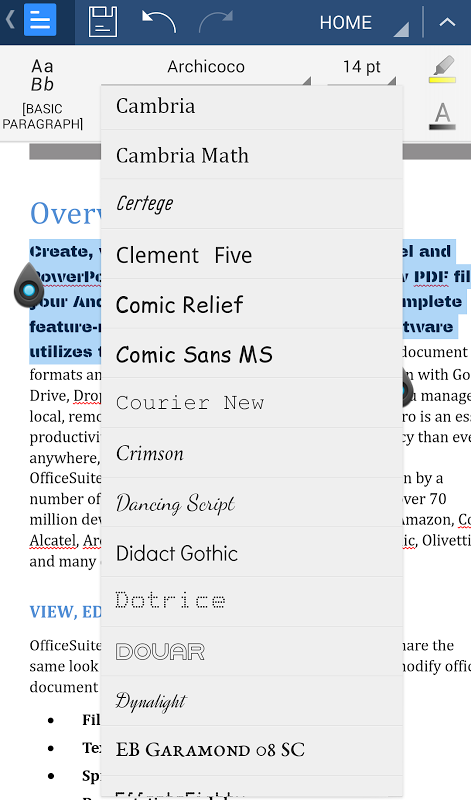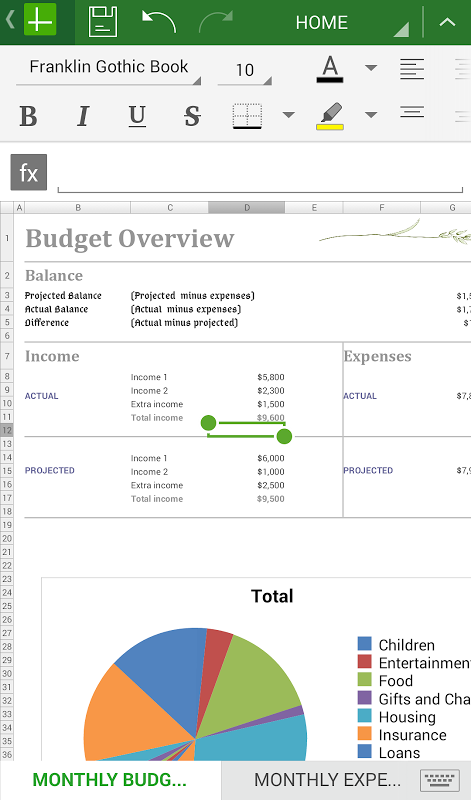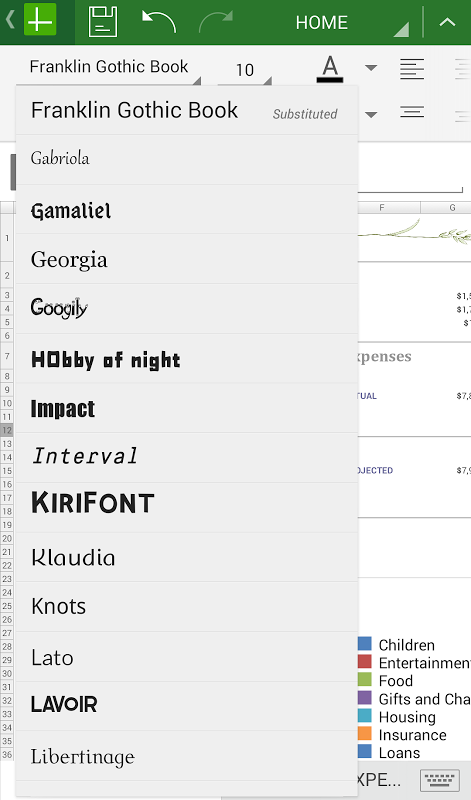 world z war bangla subtitle
uninstalled this app because there are useless
Opaaaaa , vlw ajudo muito mano
Hello is very good software thanks 👑 🌷
Hello is very good Software Thanks 👑
Works great and installs properly. Saved me £6.75! 😉
9.99 in the google store and FREE here SMDH.
Depois de baixado é necessário ir até o aplicativo, abrir o word, digitar algo e pôr pra mudar a letra. Muito provavelmente ele indicará que não estão instalados pacotes de fonte. Clique em baixar pacote de fonte e pronto, este pacote aparecerá lá.
It Works Perfect!!!!!! Funciona Perfectamente :-)
Thanks, worked perfectly on my HTC Raider
Really helps with doc design.
La app oficial ocupa 8 Mb esta solo 14 kb. N me fio
===TESTED/WORKS=== (SAMSUNG GALAXY i9070)
OfficeSuite Font Package 1.0.2