Download Bloons TD 6 APK Info :
Download Bloons TD 6 APK For Android, APK File Named com.ninjakiwi.bloonstd6 And APP Developer Company Is ninja kiwi . Latest Android APK Vesion Bloons TD 6 Is Bloons TD 6 5.0 Can Free Download APK Then Install On Android Phone.
Bloons TD 6 APK Description
The Bloons are back and better than ever! Get ready for a massive 3D tower defense game designed to give you hours and hours of the best strategy gaming available. Craft your perfect defense from a combination of awesome monkey towers, upgrades, Heroes, and activated abilities, then pop every last Bloon that comes your way!  ALL NEW 3D BLOONS TD * Vibrant new monkey animations and upgrade skins * Intense visual effects  * 20 original maps, some with 3D objects that can block line of sight EPIC MONKEY TOWER UPGRADES * 19 powerful monkey towers, including 2 all new monkeys - Druid and Alchemist! * 3 upgrade paths - all monkey towers now have 3 amazing paths to choose between * Tier 5 upgrades - top upgrades so powerful only one monkey can have them HEROES! * Each game, place one of these unique and powerful monkeys with 20 signature upgrades * Two bloon-shredding activated abilities per Hero * Craft new gameplay strategies around each Hero's powers and synergies DEEP MONKEY KNOWLEDGE SYSTEM * Over 100 meta-upgrades that buff individual monkey towers or monkey groups * Adds late game power so you can win more maps and reach higher freeplay rounds MORE AWESOMENESS * Play anywhere - single player offline works even when your wifi doesn't! * New Bloons - tricky new bloon types like Purple, Fortified, and the relentless B.A.D. * New game modes added to each game difficulty, like Restricted Monkeys, Double Health MOABs, and the brutal CHIMPS rules And there's heaps more! We packed as much content and polish into this game as possible, and we'll continue to add new features, content, and challenges in regular updates. We truly respect your time and support, and we hope Bloons TD 6 will be the best strategy game you've ever played. If it's not, please contact us at [email protected] and tell us what we can do better! Now those bloons aren't going to pop themselves... sharpen your darts and go play Bloons TD 6! ********** Ninja Kiwi Notes:  Please review our Terms of Service and Privacy Policy. You will be prompted in-game to accept these terms in order to cloud save and protect your game progress: https://ninjakiwi.com/terms https://ninjakiwi.com/privacy_policy Bloons TD 6 contains in-game items that can be purchased with real money. You can disable in-app purchases in your device's settings, or reach us at [email protected] for help. Your purchases fund our development updates and new games, and we sincerely appreciate every vote of confidence you give us with your purchases.  Ninja Kiwi Community: We love hearing from our players, so please get in touch with any feedback, positive or negative, at [email protected] If it's stuff you want the whole community to see and talk about, then join us on Facebook, Twitter, and Instagram: https://www.facebook.com/ninjakiwigames/ https://twitter.com/ninjakiwigames https://www.instagram.com/realninjakiwi/ Streamers and Video Creators: Ninja Kiwi is actively promoting channel creators on YouTube and Twitch. If you are not already working with us, keep making videos and tell us about your channel at [email protected]
From version Bloons TD 6 5.0
:
Added: 2018-06-14 06:32:04
Modified: 2018-10-23 17:01:55
Updated: 2018-11-10 12:58:19
Another set of player reported and requested fixes - thanks for the feedback!
-Monkey Knowledge fixes
-Powers fixes
-Tutorial localization fixes
-Multiple tower fixes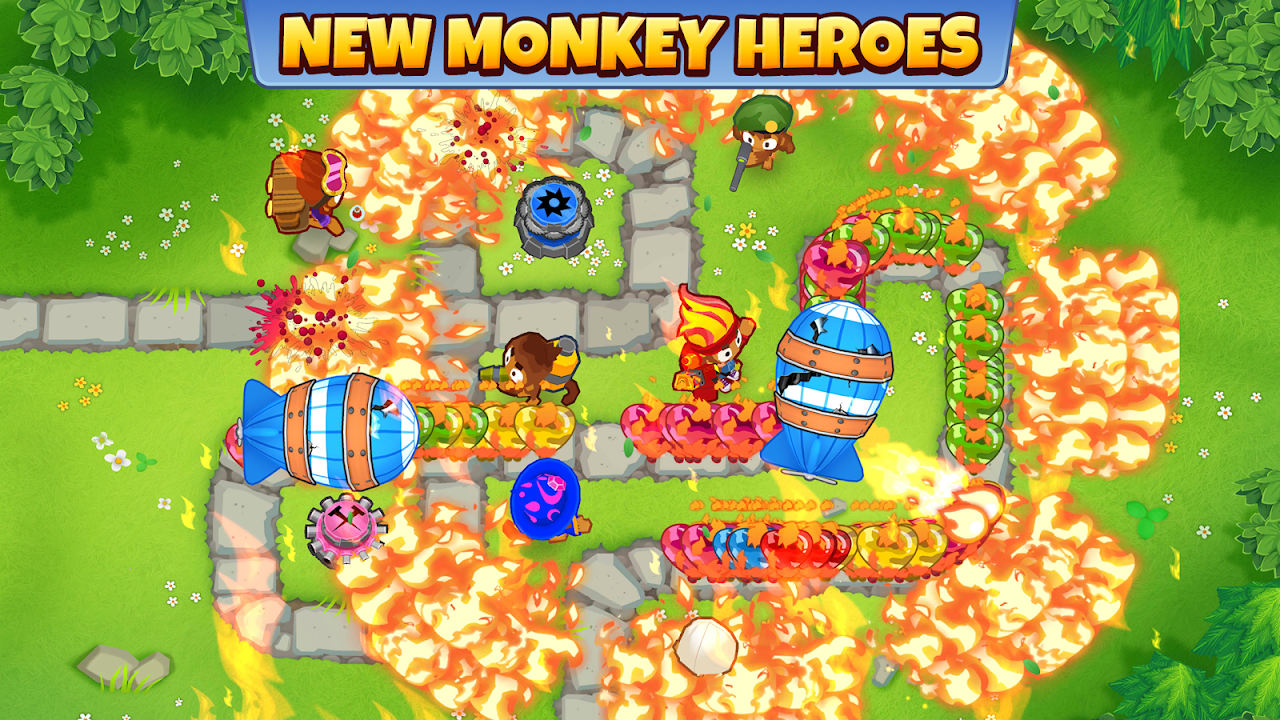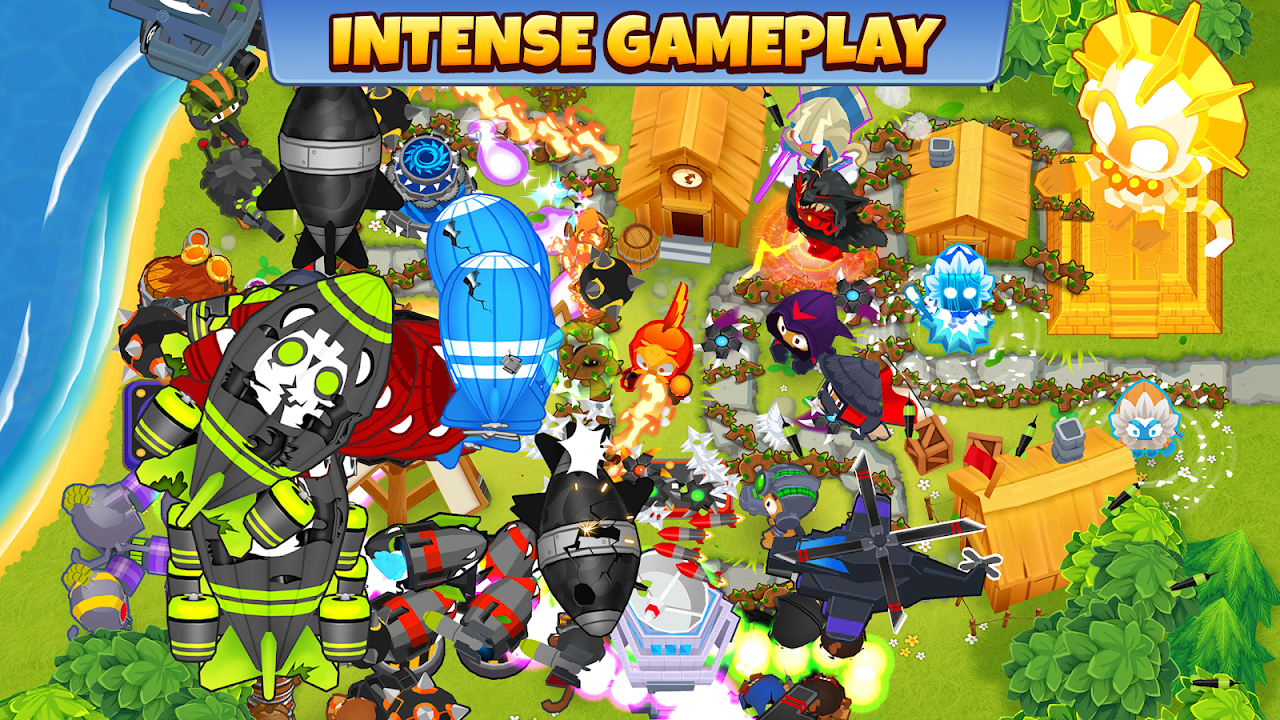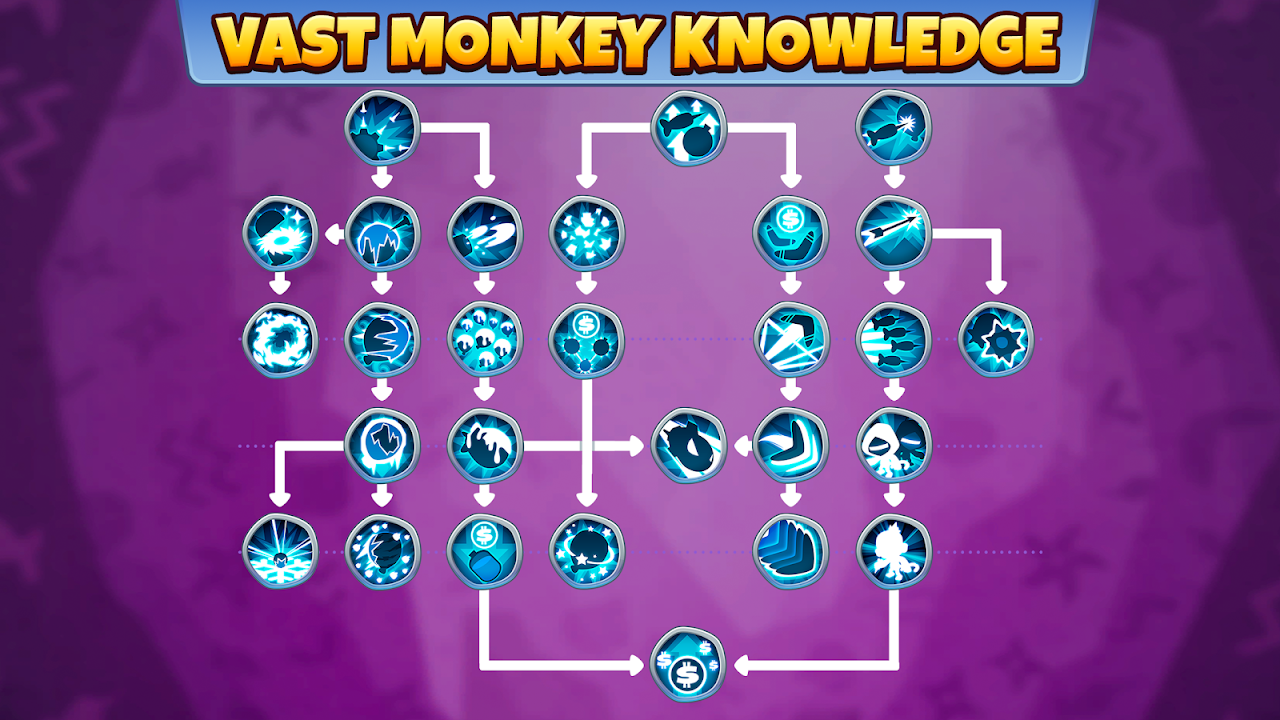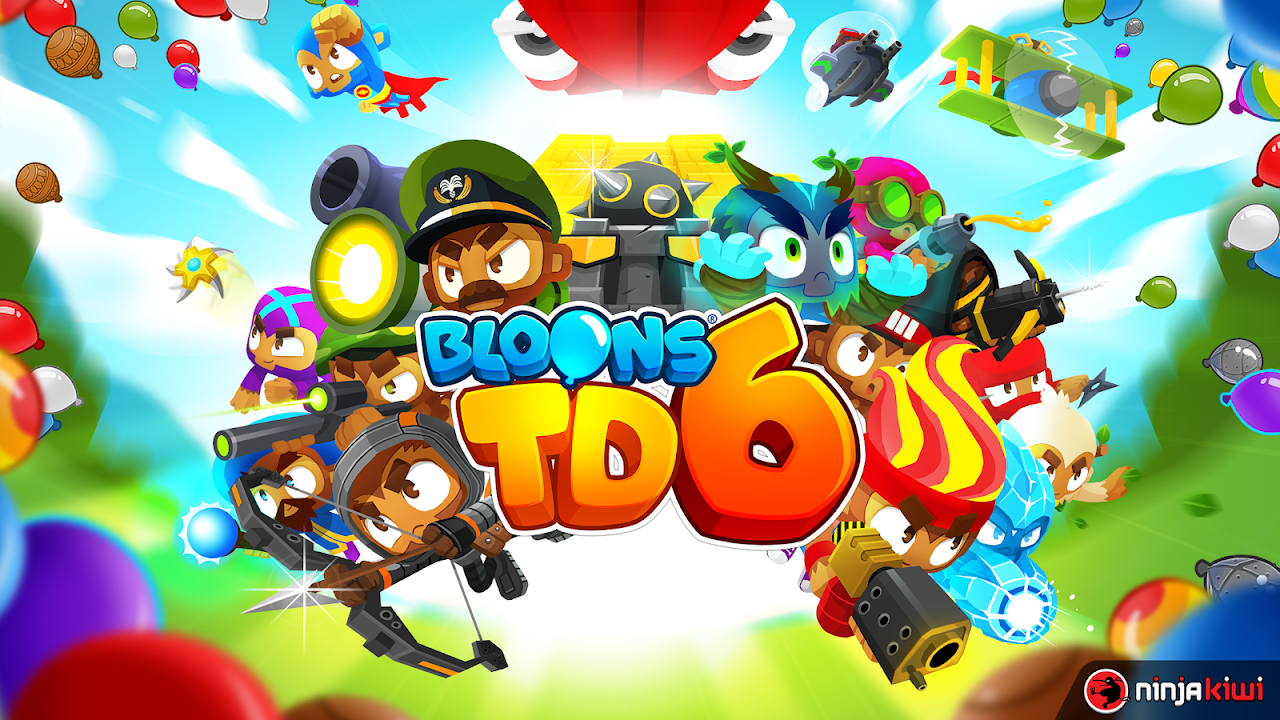 I think Aptoide is bugged
If you can't find the app in my store it could mean that your phone is not cable of handling it. Maybe upgrade.
Sorry guys, if you don't have all the 4.0 content it is because Aptoide just simply does not have enough data on the app.... nothing I can do about it, Will probably be fixed in the future for now download from ACmarket to get it for free. MY APOLOGIES ~ Owner of CraftyMark
What do you mean? Captain Churchill? He is in there
It doesn't even have captain charlie
there is a 4.0 but this dude just gave us a hacked version i hate hacks
Wersja schakowana to gowno, nic sie nie dzieje tylko robisz najlepsze jednostki i jest w tym jakas frajda?
kliknij inne wersje i tam będzie 3.0 kliknij i zainstaluj i nie aktualizuj
kliknij inne wersje i tam będzie 3.0 i zainstaluj i nie aktuarizuj
bo ten kto wysłał gre nie zaaktualizował
Porque o jogo está desatualizado.
do you want to help then?
amigo o jogo verdadeiro é pago então é meio impossível jogar online já que vc está pirateando
fr if ya arent waiting months to update this and are actively trying to find a way to upload it for us then thankyou but if not den u needa stop the bullshit and fix this game for us fr
deve ser pq ele n atualiza da mol raiva tenho q jogar com a versao antiga
nie moja winna że masz internet z brzozy
but you can't login on the old version
como se mil fases fosse 1 fase '-'
Same. It's also not up to date.
2.2 would be an update from NinjaKiwi themselves, this is most likely an issue by the hack app posters here so 2.2 most likely wont fix it
more like few bugs that they need to fix
no not just in the tutorial, you don't get any monkey money at all actually, Amma stick to version 2.0 because of MM, until 2.2 comes out and works Amma get it
I have the same problem, anyone knows how to fix it?
Jak ma się nokie 3310 to ja się nie dziwię
Download 2.0 on Aptoide instead
to update your game go to the versions and select (2.0) thos will update your game to unlock churchill
No bo to jest wersja z aptoide a nie wersja oryginalnej gry. Będziemy mieć bohatera i mapkę jak ktoś doda tu aktualizacje
lo devono ancora aggiornare per ora questa e la vecchia versione
lo devono ancora aggiornare per ora questa e la vecchia versione
hey can u explain to me like more in details what I have to do after I install the current version that is in google store (2.0). and I dont have a bloons accouny yet...pls
Thanks bro bro i appreciate it.
If you have any apps that overwrite other shut them down. Etc. some "night light" appd need to be shut down
Use APK editor to fix the crashes. It might be your device aswell
Yea I have the same issue, I can't log in in google play, and I have a month of save data on this freaking game, I was level 70+ now I have to restart from fresh, fking unplayable.
i guess this is not update version. i used to git this problem from 1.6 so I had to find another. give up on this app.
está versión tiene el nuevo héroe?
then you will lose ur progress
nie bo mi sie zrobil w 1min
you need to uninstall the app and install it again and then press i've played before if you signed into google play
devi abilitare le sorgenti sconoscite nei download o non lo istallera mai
It's safe. There's no virus.
we are trying to fix this,but we need a few months and well fix this 2019 thank you for your time
You're actually stupid 😂😂😂
Jak masz drewniany internet
nie moja wina że masz drewnet
if problem persists use lucky patcher or downloae obbs
just make a ninja kiwi account then uninstall the game and install this version and then log into your ninja kiwi account that you made with your email or facebook
that's what aptoid is for, to get paid games for free, not to buy
To wina twojego telefonu/tabletu :-P
a ja mam aptoide rok i fajna apka ponieważ można pobrać za darmo i najnowszą wersje spoko apka 😊😏👑👑👑👑👑 króluje daje 5/5 gwiazdek na aptoide
how do I do it cause I am confused
I've just left the factory but for nothing . :(
por q insultas al juego y despues decis q esta bueno no tiene logica
1.72 is not even released yet dumbass
The 1.72 is not even released yet lol
it is not a fake. i have played it. the update doesnt work
or if u backed up your data u could just use ur backup
do i just change the update to 1.7.2?
Go to versions and there will be gibbys 1.6.1
do I have to uninstall the 1.5 apk and then install 1.6 or?