Download Screen Recorder License APK Info :
Download Screen Recorder License APK For Android, APK File Named com.nll.screenrecorder.license And APP Developer Company Is NLL . Latest Android APK Vesion Screen Recorder License Is Screen Recorder License 10.1 Can Free Download APK Then Install On Android Phone.
Screen Recorder License APK Description
This license will remove adverts and enable pro features of Screen Recorder by NLL In order for this licence to work you need to download Screen Recorder from ,https://play.google.com/store/apps/details?id=com.nll.screenrecorder Please reboot your phone after installation
From version Screen Recorder License 10.1
:
Added: 2019-03-30 21:02:05
Modified: 2019-10-14 08:32:20
Updated: 2019-10-14 08:32:20
Enabling launcher in order to comply with new Play Store policy.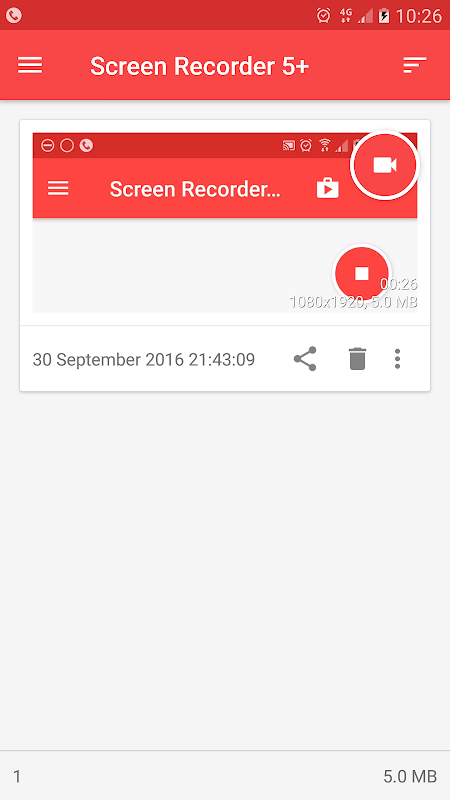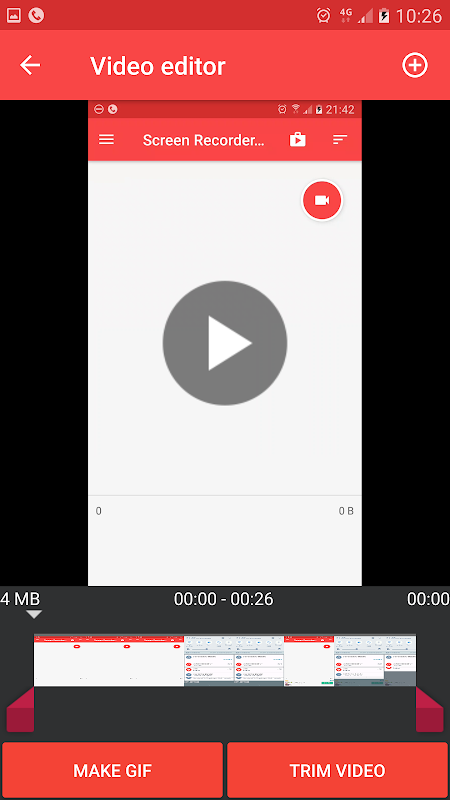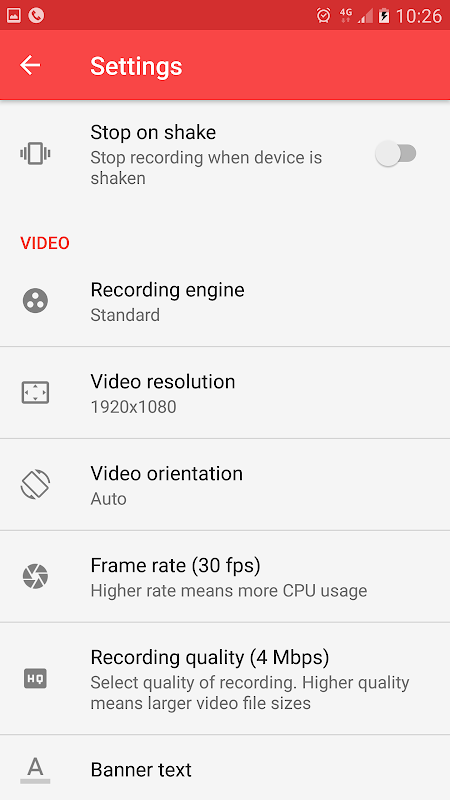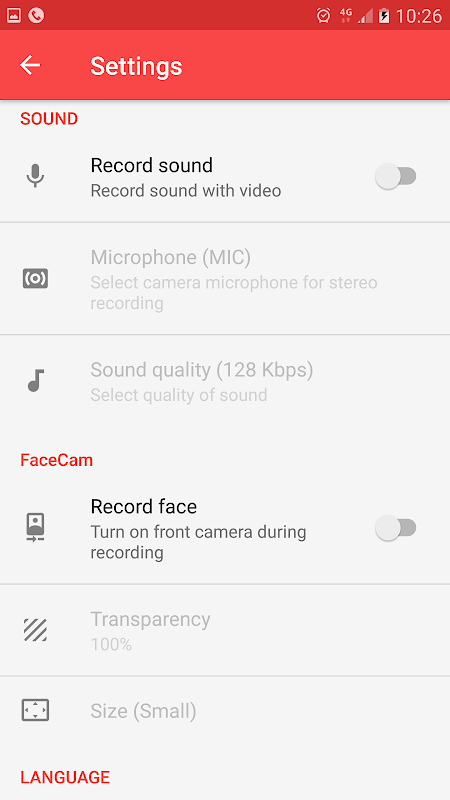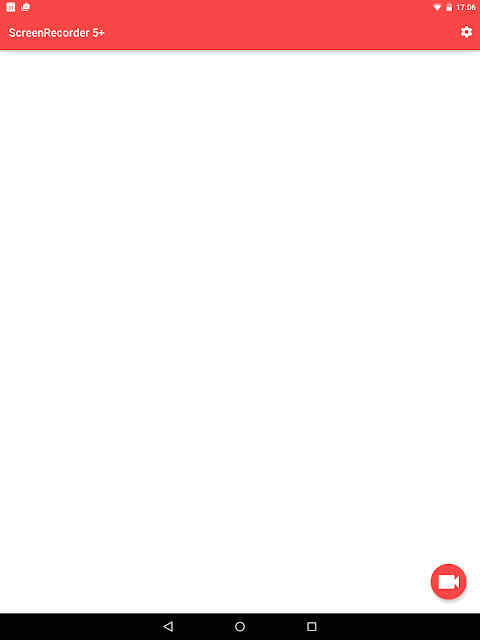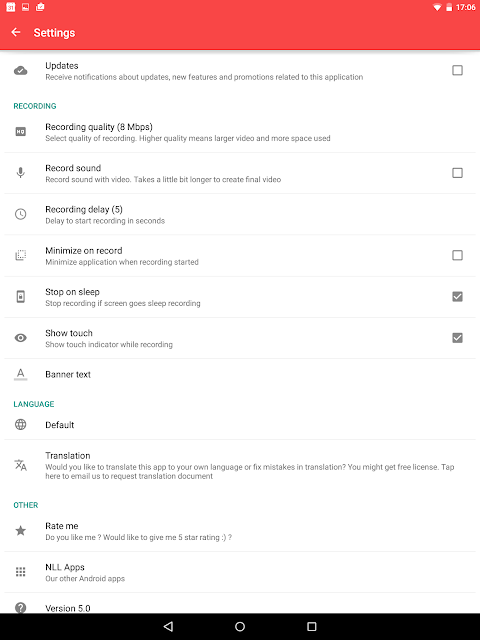 si , eres un servidor de android 4.x si se necesita root pero , 5.x 6.x 7.x 8.x 9.x no necesitan root :)
super mario e chato five nights at freddy's e melhor
ag no puedo descargarlo porque no se puedeeeeee! es un asco esta app
esta no es la ultima versión. por favor suban la ultima!
Palsu !(FAKE) INI pake Root guys
The license is not working
kok aplikasinya gk ada ? malah suruh download lagi , padalah udh ke download
plz help mw bro even after downloading pro features r not working
any one problem in version ???!
hello! its not working for mi? i reboot my phone i have root access way its not working?
yeah Attack Of The Two Moons
very bad cant work at xiao mi
can you show me how to rexord on tab2.7
are any of u guys a YouTuber?
Need Licence Rapidly! please don't block us the Flag section and tell us is safe and all that fucking lies.....!!!
ayudamé como se abre la año x favor
No me abrir la app ayuda!
alguien me podría ayudar para usar esta licencia
no amigo no necesita root
caca no sirve lo descarge y no sirve que caca
oyes me podrias decir como le ago para abrir la app te lo agradeceria mucho
ya se como se abre primero descargan el screen recored normal y luego este
كيف استخدمه في نوت 2 بالله ساعدوني
Como eu coloco audio no meu Screen sendo q eu ja tenho o Screen R. Licença e n abre??
lol para que sirve esta licencia?
This ist with mohney to buy
Por que no se puede abrir la app?
how to download it ? already install
I installed but I my app did not license
fake don't download it my phone Samsung galaxy s6 edge
Not working Me phone Honor4c
Bull shit ok ? Don't download its just shit
Hey do Why The App is Not Working Please Make it Works ok Thanks
LIXO não grava eu comprei a liceça mais não funcionou
ok I FREAKUNG AGREE WITH U
This App sucks don't download doesn't work they are just stupid jerks don't DOWNLOAD
you guys are all autistic
Fuck the fucking app I can even enter the app fuck
is very fucking GPRS This is app. Is fuck PRO Version
FAKE ASF! 💣😈💣. ->THIS APP🔫
i hate this thing i can believe i downloaded it O MY GOD WHY!!!!!!
It doesn't work WHAT THE FUCK GUYS
ikr lel they are stupid lawl
Bro, download the screen recorder first
works like a charm learn how to use this guys lol
works like a charm you just dont know how to run it idiots
la descargue, reinicie el teléfono y no me salia, me decía que es premium que la instale y no se que hacer, ayuda please
Esta es la licencia (para quitar anuncios y poder tener las características especiales) -_- Debes bajar la app Screen Recorder (mismo ícono pero de más peso <5) También está por acá en Aptoide.
ur a lier this app is not worjing
STOP LYING UR APP IS THE WORST APP EVER .IF UR READING DIS DO NOT AND I MEAN DO NOT DOWNLOAD DIS APP ITS A FAKE APP WHAT A WASTE OF MY TIME
Muy bueno ahora grabó bien con la licencia gracias
Scusa io ho scaricato screen recorder ed ho anche i permessi root ma non mi fa salvare video e non mi fa sentire la voce io sono andato nelle impostazioni del screen recorder e mi dice di scaricare questa cosa ma sempre non mi funziona mi potevi aiutare per favore?😢😢
هذا لا يفتح فاااااشل فااااشل،فااااااشل،
Download Screen Recorder License APK Android