Download Swype Keyboard APK Info :
Download Swype Keyboard APK For Android, APK File Named com.nuance.swype.dtc And APP Developer Company Is Nuance Communications, Inc . Latest Android APK Vesion Swype Keyboard Is Swype Keyboard 3.2.2.3020200.50306 Can Free Download APK Then Install On Android Phone.
Swype Keyboard APK Description
Swype is now even more customizable with brand new Star Trek" keyboard themes and an all-new Emoji keyboard. " Own the Original Swype Keyboard that Started it All Accept No Imitations SWYPE YOUR KEYBOARD FOR LIFE: Swype is all about YOU. Whether youre a fast tapper, exact typer or a Swype Ninja, get ready for a better, faster keyboard experience that gets smarter the more you use it. Swype pays attention to the way you input text and creates a personal language model that follows you from device to device. Swype the worlds most powerful keyboard. SWYPE FEATURES: NEW: Swype now features an all new Swype Store where you can purchase premium themes including Star Trek", colorful themes and many more. " Press and hold the Swype Key to access the Swype Store and customize your Swype keyboard Swypes NEW Emoji Keyboard allows you to quickly browse through hundreds of Emojis and express your emotions visually " Press and hold the Enter key to quickly access the new Emoji Keyboard BILINGUAL SUPPORT Swype now lets you enter words from two languages at once! Words suggested by Swype will automatically adjust to your bilingual language preferences. MORE CUSTOMISATION OPTIONS Swype lets you customise your keyboard including long-press delay, vibration duration, keyboard height and mini leftright keyboards in landscape mode. ACCESSIBILITY SUPPORT Swype supports Androids Talkback and Explore by Touch accessibility features. When accessibility features are enabled the users entered text will be spoken back. PERSONAL DICTIONARY BACKUP & SYNC Swype enables you to backup your personal dictionary to the cloud and synchronize it with any Android device where Swype is installed never lose the words that you add to your personal dictionary again! (Opt-in feature) SWYPE LIVING LANGUAGE & HOTWORDS keeps you always up to date with a real-time, crowd-sourced and news derived language model that gives you immediate access to our continuously updated language dictionary. Imagine having instant access to the hottest words and phrases that people are using at that moment. Swypes Living Language will also further localise your dictionary with an additional dialect supplement for your preferred language. (Opt-in feature) NEXT WORD PREDICTION So intelligent, it's like Swype can read your mind! The most powerful language models on the market train your device to learn your unique vocabulary and predict your words based on previous usage, Swype can predict commonly used words and phrases such as Return of the Jedi, and Dancing with the Stars. LANGUAGE DOWNLOADS Swype supports more than 80 downloadable languages and dialects. TABLET KEYBOARDS Swype features three unique tablet keyboard designs: a full screen keyboard, a small and moveable keyboard, and a split screen keyboard. DRAGON DICTATION Swype comes with best-in-class voice recognition so you can go hands-free and dictate text quickly with a simple press of the voice key on the Swype keyboard. Dragon allows you to see phrase-based results in near real-time without leaving the dictation UI. With Dragons streaming dictation, you can see what you are saying as you say it! KEYBOARD THEMES With a wide variety of themes to choose from, you can personalize the look of your Swype keyboard to one that is all your own. SMART TOUCH Swype learns your unique style of input and continuously adapts to your typing patterns for a truly personalized and accurate keyboard experience. GESTURES Use Swype gestures for quick everyday tasks such as: " Select All (Swype key to A) " Cut (Swype key to X) " Copy (Swype key to C) " Paste (Swype key to V) " Search (Swype key to S) Check out our videos and tips at www.swype.com. For support, please see our knowledge base or contact our technical support team at http:technicalsupport.nuance.com.
From version Swype Keyboard 3.2.2.3020200.50306
:
Added: 2013-05-31 17:00:54
Modified: 2017-10-26 17:48:15
Updated: 2018-04-17 11:29:25
v2.1.1
Crash fixes
v2.1.0
Stabilization fixes and optimizations
Improvements to auto-correction
Refreshes to a number of keyboard languages
Full Android M support
New input method for Chinese – On top-inline writing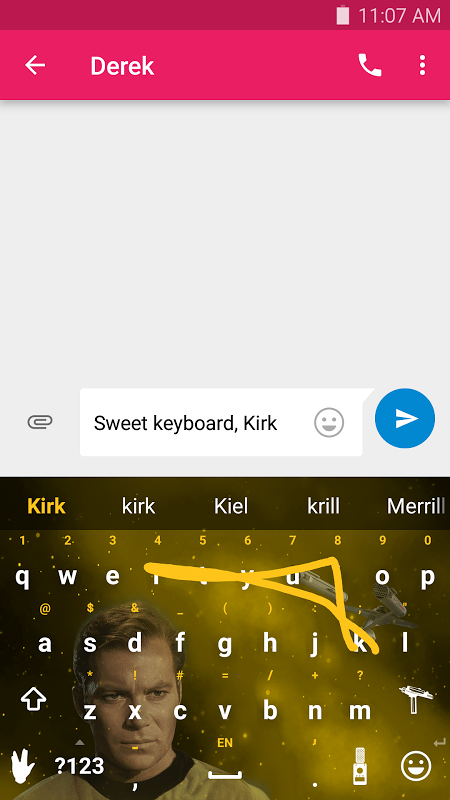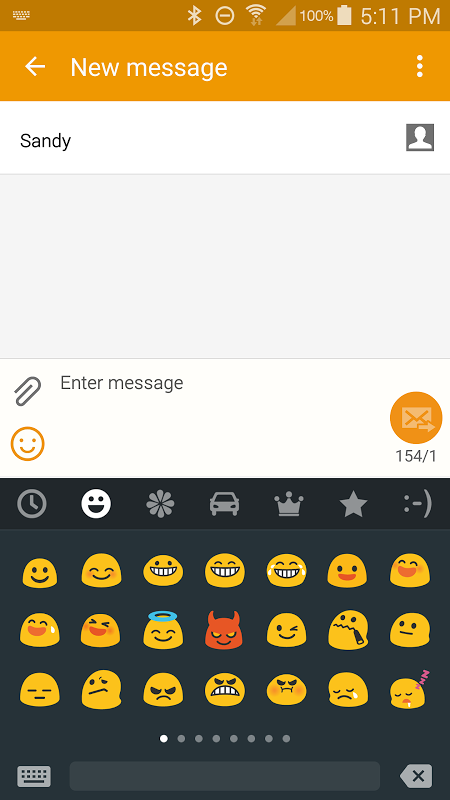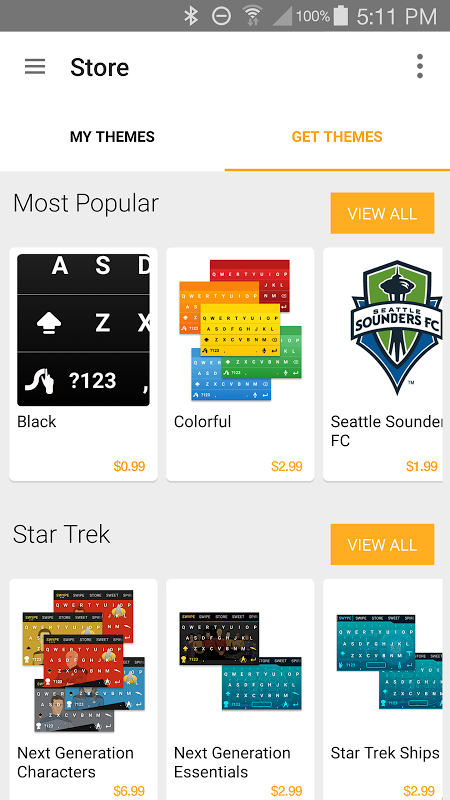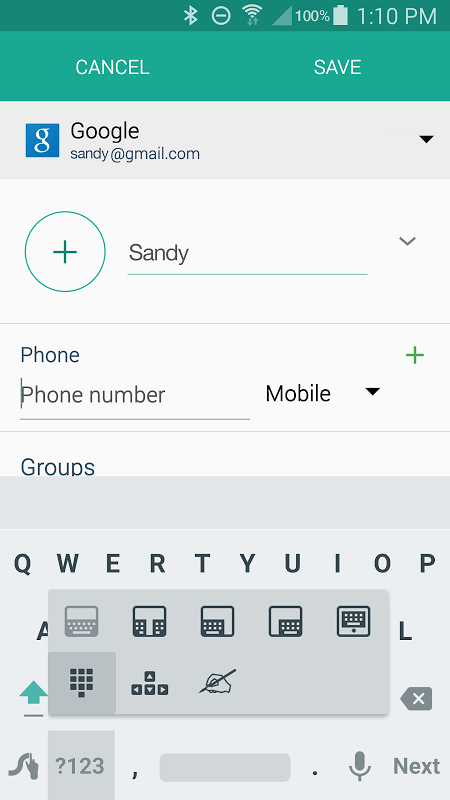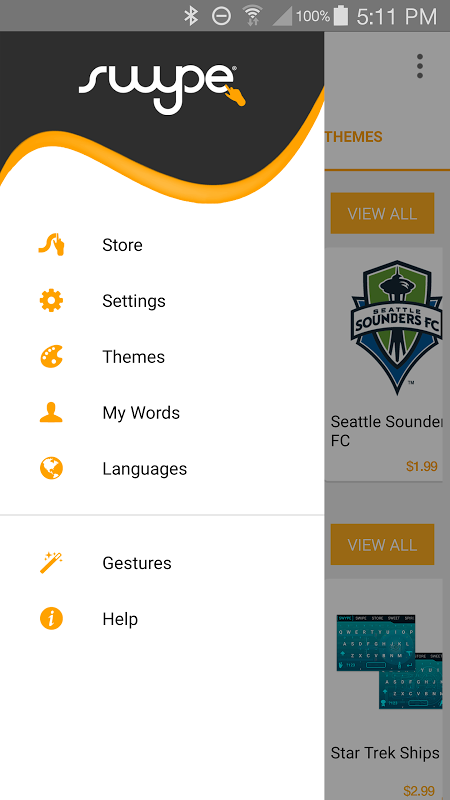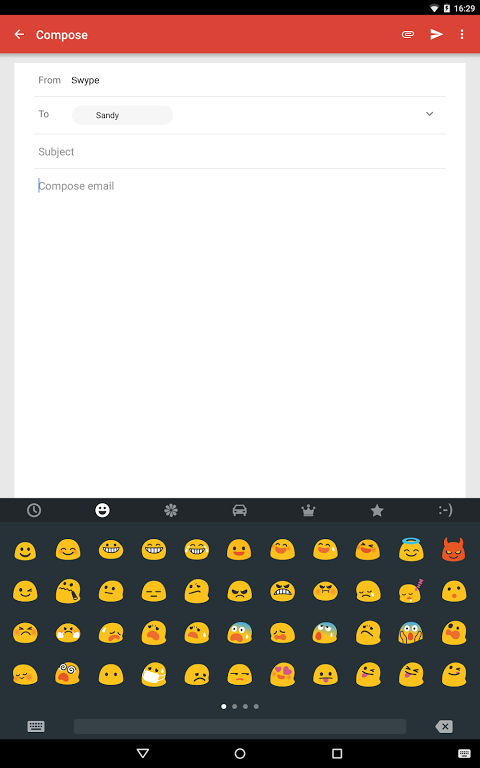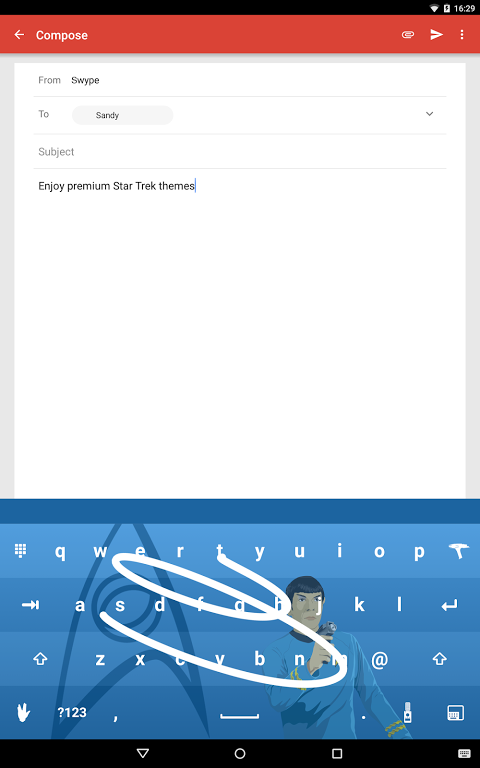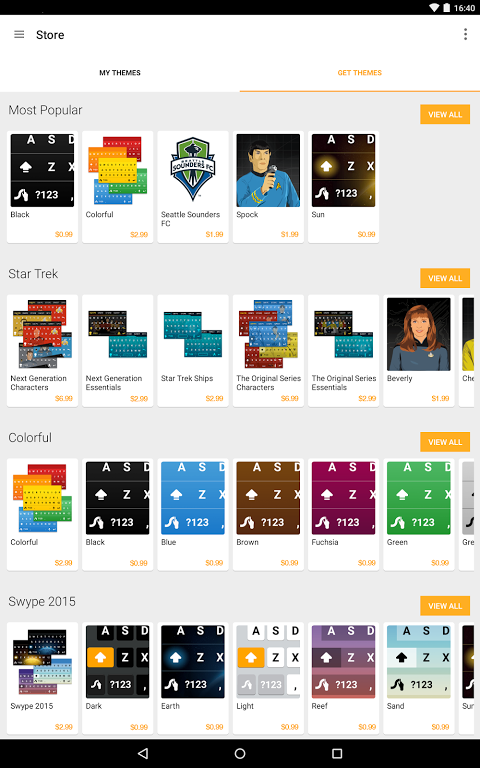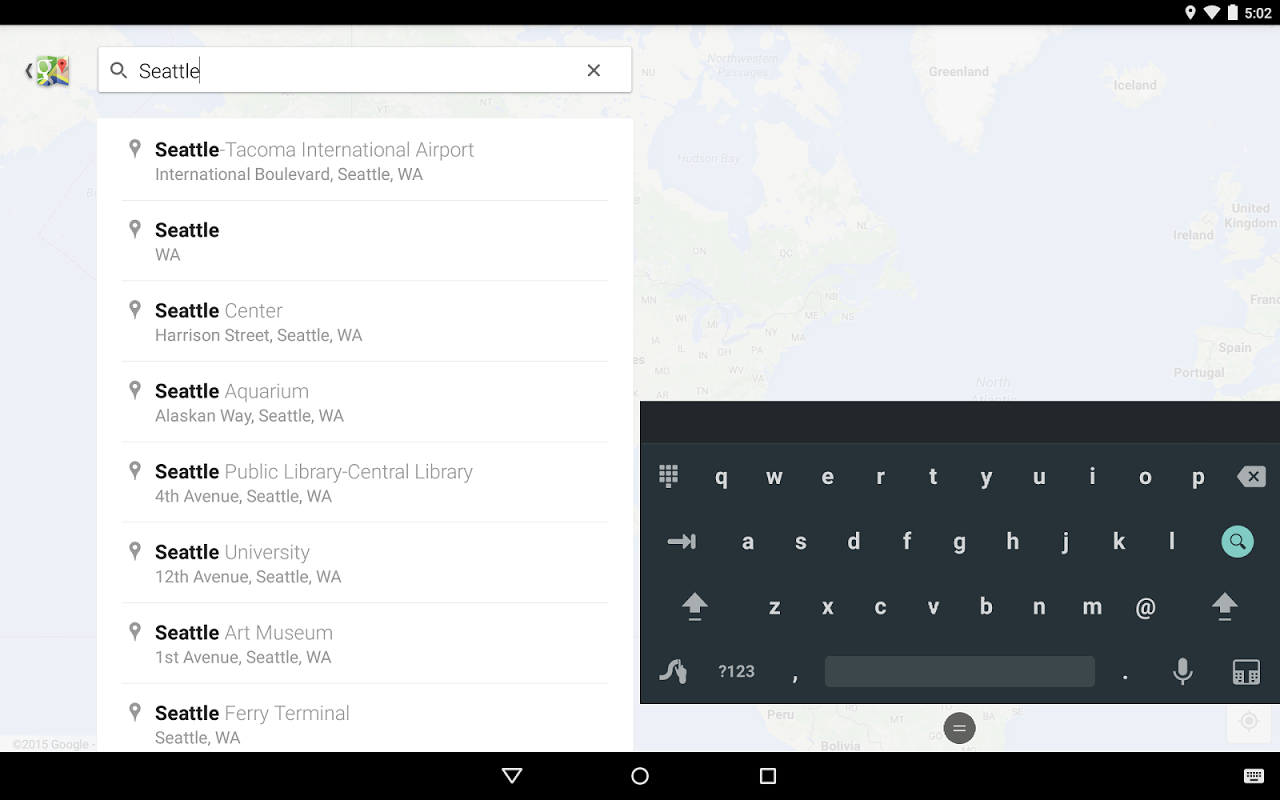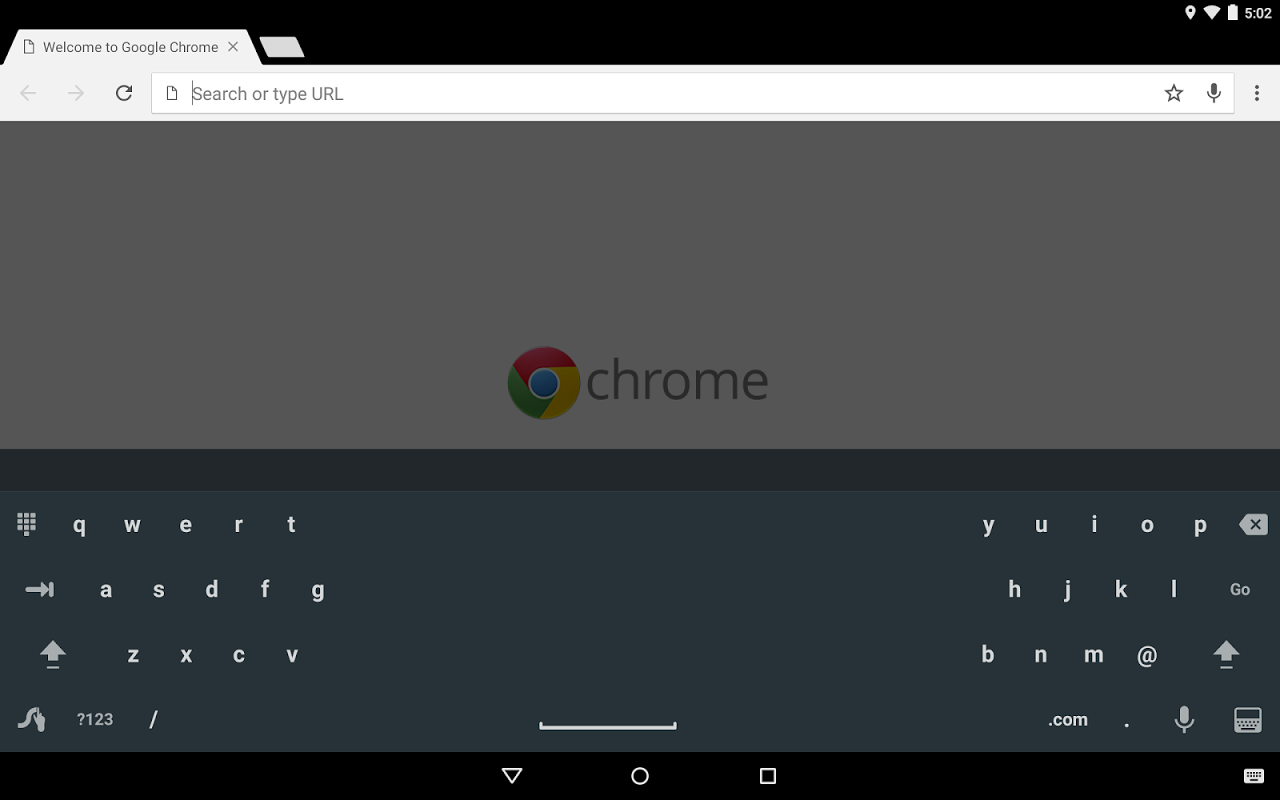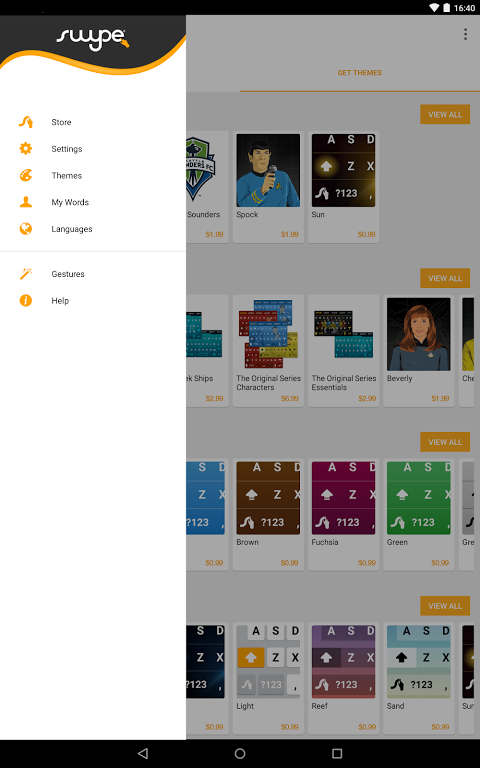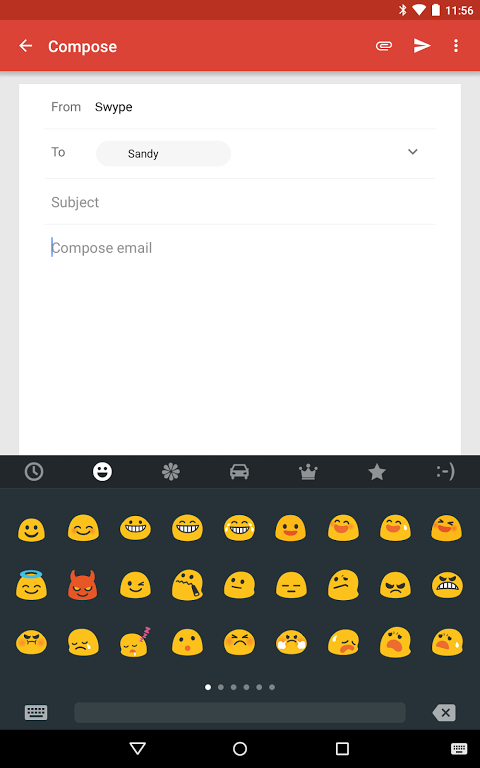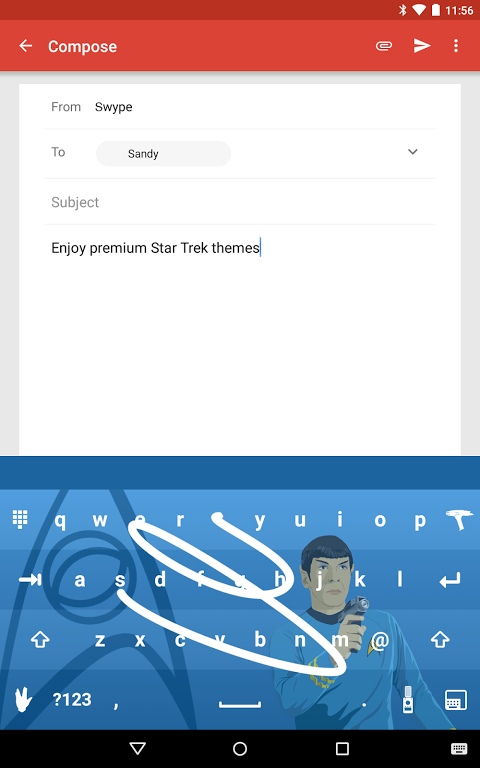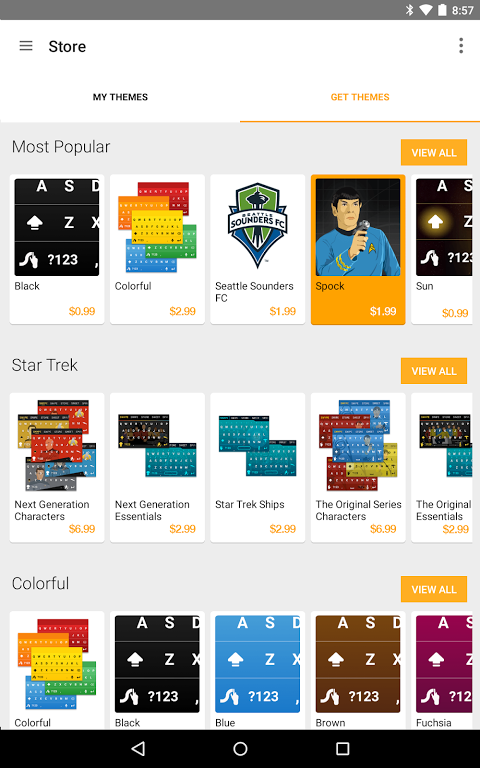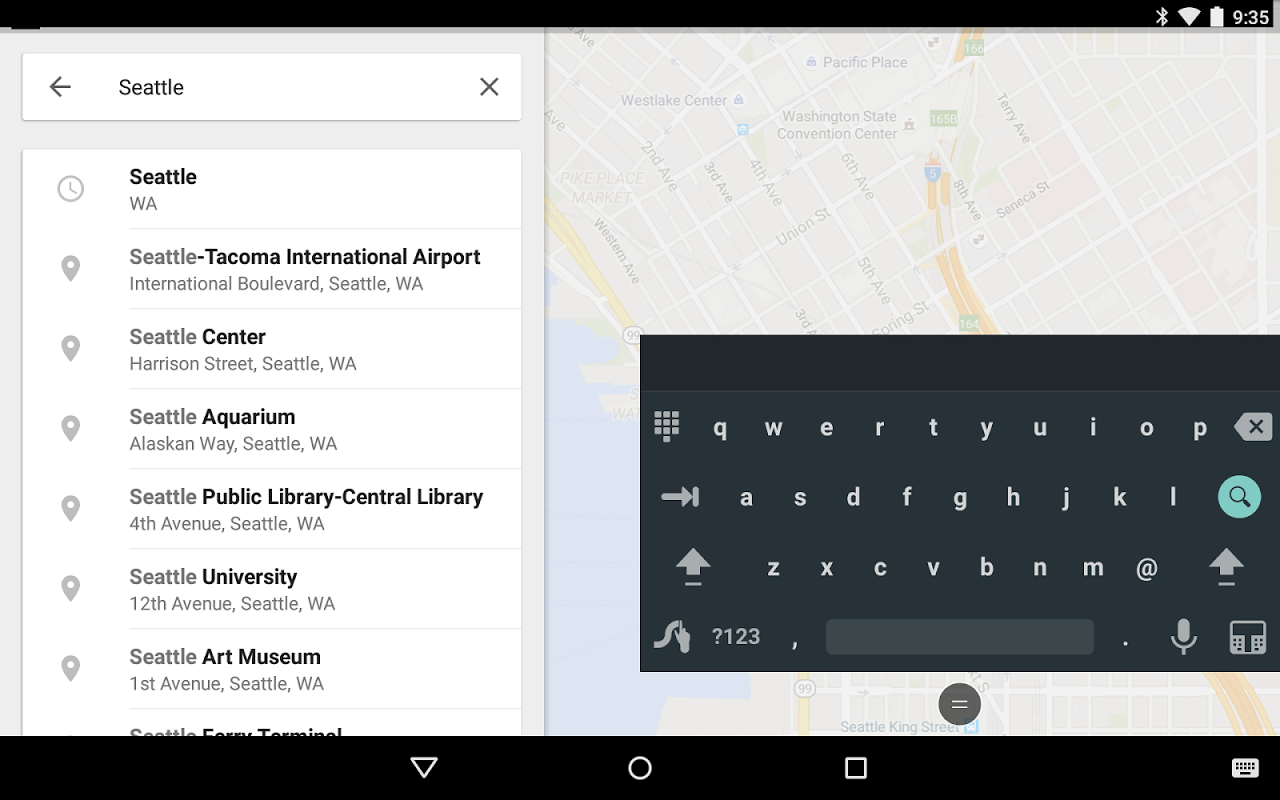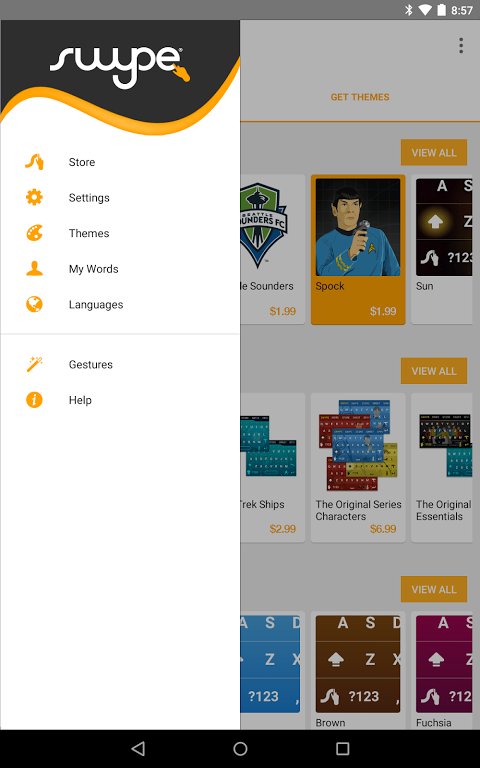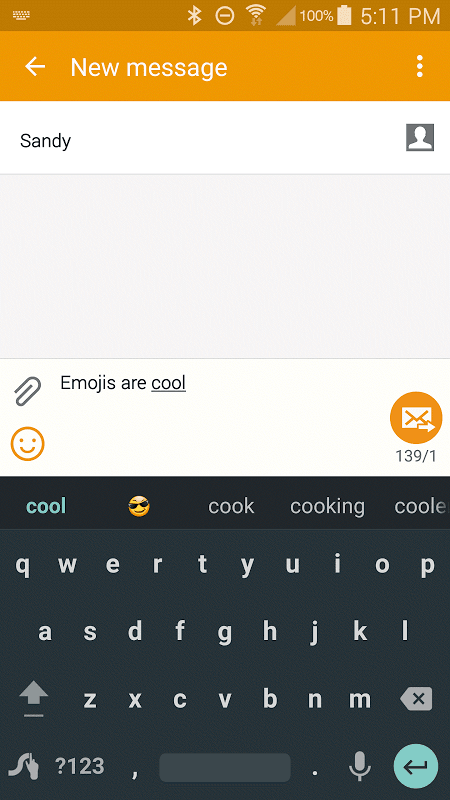 Yayayayaauaayayyaayayayayayaya
it's just the app it will wor kk later
I'm getting square emojis help !!
Unfortunately, punctuation support for right to left directed languages is poor in this update. I, therefore, prefer using an older version of the same app.
o was a little bit scared to download it becuse ir havent any reviews but its working
thnx a lot m8 , really appreciated 😁 (sent using your keyboard)
Amazing accuracy with meager customization options. I use this as my secondary keyboard for when I have a lot to type.
I am a hacker.....i will crack it!
To be patched with Lucky Patcher !!! :)
saves in applicacion sin of para rootear vision 4.4.4 gracias
guys no need to patch this by lucky patcher if you installed modded google playstore 4.8.19 from lucky patcher itself works smoothly on my S3
-Patched with lucky patcher and worked like a charm. thanks -Para que funcione deben ser Root y usar Lucky Patcher, con eso funciona de maravillas.
it doesnt work with the patch in the new version :(
hckejbdicj sxknn lmw docknlsknxkklkncnml ekxlk. esto lo escribí con el swype
Nando a lo mejor me equivoco pero la licencia se valida online, con lo que logicamente no la tendra
One of the best keyboards I've ever seen, Dragon is really acurate, and the additional handwriting feature is nifty too
Works fine with Lucky Patcher custom patch. If you can't figure out how to do that you shouldn't be downloading from here in the first place.
you can use the app just register your email
Don't download the app since you can't use it without a license
Does it need patch. lucky patcher?
very nice on a great phone like Jiayu G4 Advanced
thank you. this is very well
mark8 , req. CPU Spy Plus DONATE 0.5.60, thanks in advance. :)
work for me after patching with lucky patcher
Debugging is checked, tried all options with LP. Tried to rebuild with every option in lucky patches, but nothing (once the license message disappeared, but the keyboard didn't work). I hope a properly cracked version, is on here soon! Thanks ahead, to anyone who helps with that!
Con el Google play de chelpus, no da error de licencia. Perfecto
if I on the USB debugging will it really work
I had problems with the licenses... Maybe because my device isnt rooted, but yea, didnt work for me...
David, it DOES work, remember to enable USB Debugging dumbass, LOL. Otherwise, Lucky Patcher will show it's working, but it won't really work.
werkt perfect als mensen nou eens wisten hoe ze lucky patcher moesten gebruiken en weten dat dit alleen werkt met root... works perfectly well if people only knew how to use lucky patcher and know that this only works with root ...
No hace falta borrar datos ni desinstalar la versión anterior. Con instalar encima de la anterior y usar lucky patcher antes de abrir el teclado de nuevo funciona bien.
does not work with lucky patcher at all.
-Patched with lucky patcher and worked like a charm. thanks -Para que funcione deben ser Root y usar Lucky Patcher, con eso funciona de maravillas.