Download ooVoo Video Calls, Messaging & Stories APK Info :
Download ooVoo Video Calls, Messaging & Stories APK For Android, APK File Named com.oovoo And APP Developer Company Is ooVoo LLC . Latest Android APK Vesion ooVoo Video Calls, Messaging & Stories Is ooVoo Video Calls, Messaging & Stories 4.3.1 Can Free Download APK Then Install On Android Phone.
ooVoo Video Calls, Messaging & Stories APK Description
ooVoo Free High-Quality Video Calling, Messaging and Collaborative Stories: Keeping you connected with the people who matter most! Video chat live with anyone worldwide or send messages via video, photo or text! All NEW ooVoo CHAINS — a bold new form of social chat and communication in a world of plain messaging apps Chains are collections of short videos, images and text — Record, edit, collaborate, and share the things you love with your friends anywhere in the world. Use the new Chains feature to: ★ Create great content for the global ooVoo community – Link your videos together to create great stories with your friends and anyone in the world ★ View top Trending chains and great chains your friends in your Network have uploaded ★ Easy to Upload — Already have awesome content to upload? Easily upload pictures or videos straight from your camera roll, or add text to any chain you'd like to contribute to. ★ Discover amazing and interesting content, connect with your friends, and collaborate with members of the ooVoo community Free Video Chat & Free Messaging Use ooVoo for a 1-on-1 or group video call with up to 8 people at a time. Our robust, in-app messaging services allow you to send video messages, pictures, text and more! Cutting Edge Technology! ooVoo's modern technology is superior to standard messaging apps: Easily send messages or call friends and groups with the touch of a button. Most free messaging apps work only on specific networks while ooVoo provides a crisp and clear video chat over a variety of different communication networks (WiFi, LTE, 4G, 3G) The app comes with cross-platform, cross-device support — Talk to all your friends from a phone, tablet, or computer. Share with friends. Share with family. Share with us! For any feedback, questions, concerns, or feature requests, shoot us an email at [email protected] Follow us on the social networks: Facebook - facebook.com/ooVoo Instagram - instagram.com/ooVoo Twitter - @ooVoo
From version ooVoo Video Calls, Messaging & Stories 4.3.1
:
Added: 2016-03-24 22:08:47
Modified: 2017-10-31 06:21:30
Updated: 2019-08-08 06:12:54
We're taking active steps to reduce inappropriate content in Chains -
• We removed the "Random" chains feature due to low content quality
• Changed adding to chains so only your friends can add to them
• If you got spammed by friend requests lately, we put extra defense mechanisms in place. SHIELDS UP!
• Also sorry about that :\
More big stuff to come, stay tuned!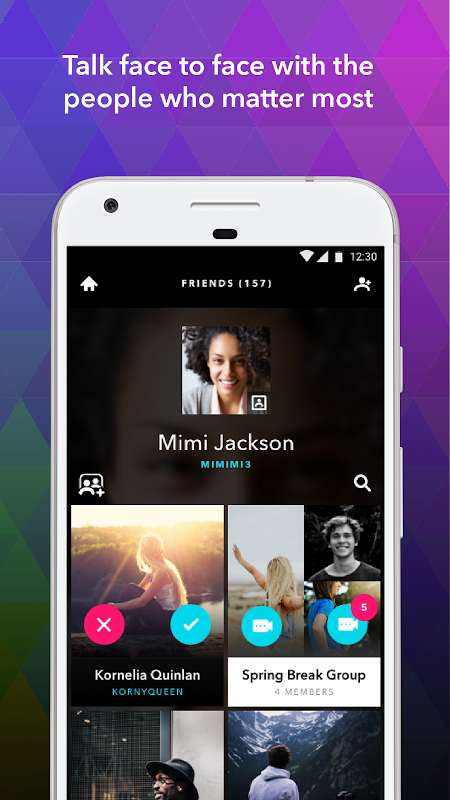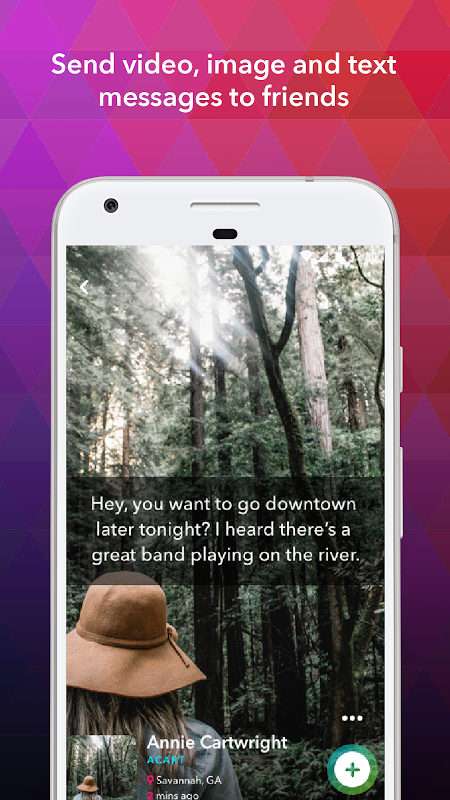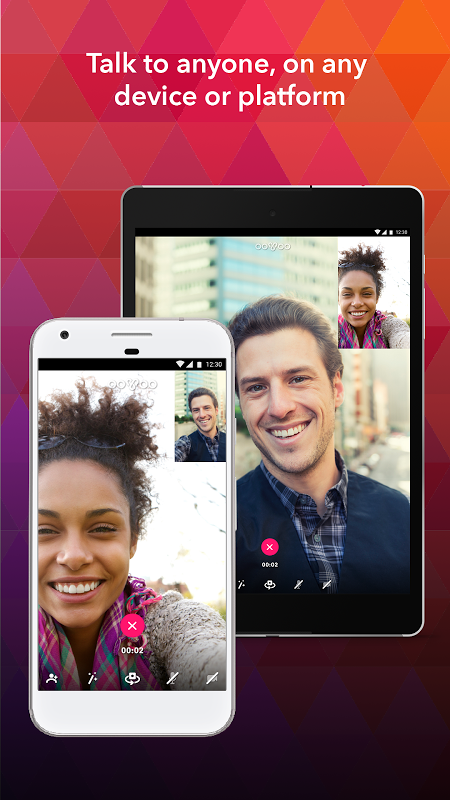 I want cam there hot girl .74587moe add me
I have there for hot lady kkmin199 me
wtf I can't log in like what is this
help me I will create a more I'd but same problem .. ( fails to connect retrying) what's a problem
My Sound Won't Work I Can Hear Ppl But they can't hear me need help???
hi, um whenever I call someone, it always is pixelated, or like the audio is breaking up, im not sure if that is because its a long distance call..................
This app is AWSOME 😀😀😀😀😀😘😘😘😘😍😍😍😛😛
I love thus app so much!!!
paredios maeme ازرق باريداوس
its a pretty good app but it keeps freezing i will rate it a 4 and a half
oovoo vidoe call text & voice
Love it it keeps me connected to my peeps😂
Tengo un BlackBerry z10 y por que no funciona el oovoo
Esta aplicación no sirve se cierra sola Aptoide consiste en tener programa de Android para BlackBerry y no sirve es una porquería quiero saber por qué se sierra solo el oovoo no sirve basura
super s'te applis chapeau!!!
It works good on my iPod but sucks on my klu tablet does anyone know how to fix this
I like his oovoo app u veto IM message and video chat and all you friends love it
I like his oovoo app u veto IM message and video chat and all you friends love it
add me yall ndiayedevil14
I. like ovoo I chat all the time
I hate oovoo it want download its not my phone its this worthless piece of crap fix this shittt
Good app. add me Bruno Martz
excellente application la meilleure
never mind it works good asf!
this shit Don't fucking work!
it wont let me download this ishh..>:x
it wont let me upgrade it on tablet
sometimes it pulls uo people your not looking for but its pretty decent