Download Pixel Gun 3D (Pocket Edition) APK Info :
Download Pixel Gun 3D (Pocket Edition) APK For Android, APK File Named com.pixel.gun3d And APP Developer Company Is RiliSoft Ltd . Latest Android APK Vesion Pixel Gun 3D (Pocket Edition) Is Can Free Download APK Then Install On Android Phone.
Pixel Gun 3D (Pocket Edition) APK Description
The realm of action takes a whole new dimension in Pixel Gun 3D. Designed especially for mobile phones, this pocket edition lets you challenge your friends, classmates, colleagues or anyone in the world to a battle. You can also customise your character with the Skins Maker and play several game modes as either multiplayer or single player options. The Death match mode offers you unique maps of varying shapes and sizes, a range of powerful weaponry, player chats as well as the option to play with 8 players in one game. The Cooperative mode is where you join forces with up to 4 players in one room, enjoy 8 special maps, intense gameplay, coins, rewards and player chats. In Survival mode, you've got to destroy hordes of zombies attacking you from all sides including the gigantic, evil zombie. In Campaign mode, there's a new training camp for first-timers as well as detailed graphics, cool new maps and songs and a more challenging gameplay. This means you cannot pass the enemies and mobs and you might need knife skills instead of a gun. The mode also includes a wide choice of weaponry, different maps, countless zombies, HD graphics and incredible sound effects and songs. Got a great score? Outdo the rest and share your high score on Facebook and Twitter. Pixel Gun 3D is always trying to get better everyday. Stay tuned for the latest updates as newer, cooler features get unveiled. Note: This is not an official Mojang app. RiliSoft is not associated or connected with Mojang AB and its game Minecraft - Pocket Edition. Minecraft is a trademark of Mojang AB and it is not endorsed by or affiliated with the creator of this game or its licensers.
From version Pixel Gun 3D (Pocket Edition) 15.1.0
:
Added: 2018-01-30 23:23:15
Modified: 2018-07-03 01:28:00
Updated: 2019-01-09 08:41:01
It's time for BIG changes in Royal 15.0.2 update!
NEW MODE
- Finally added a Battle Royale mode! Huge map, a lot of rivals and a deadly zone
NEW EVENTS
- Win the Royal Set and become the king of battlefield!
- Try the new map in updated Sniper Tournament
RETURN OF FEATURES
- PETS moved to the Armory
- Egg Delivery is again available in lobby
- Tournament reverted to previous style. Shields changed to Trophies
OTHER CHANGES
- Block Crash moved to Mini Games
- Quiet Island returned to Sandbox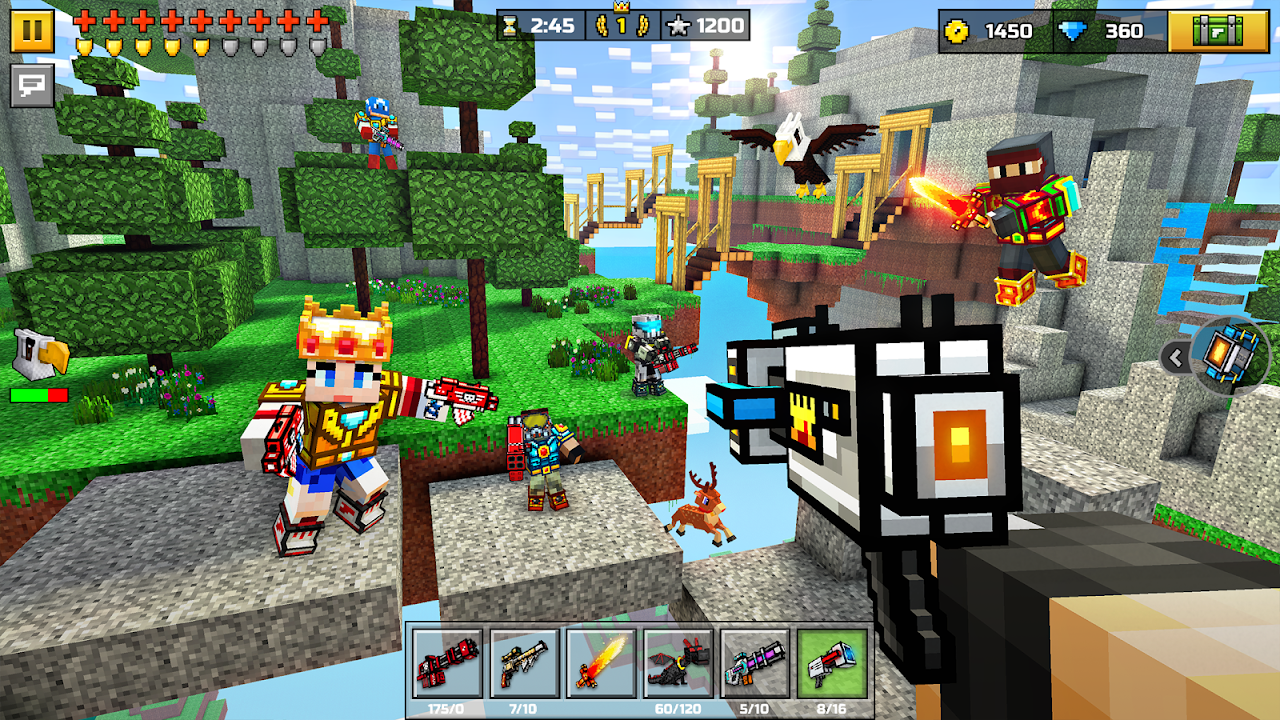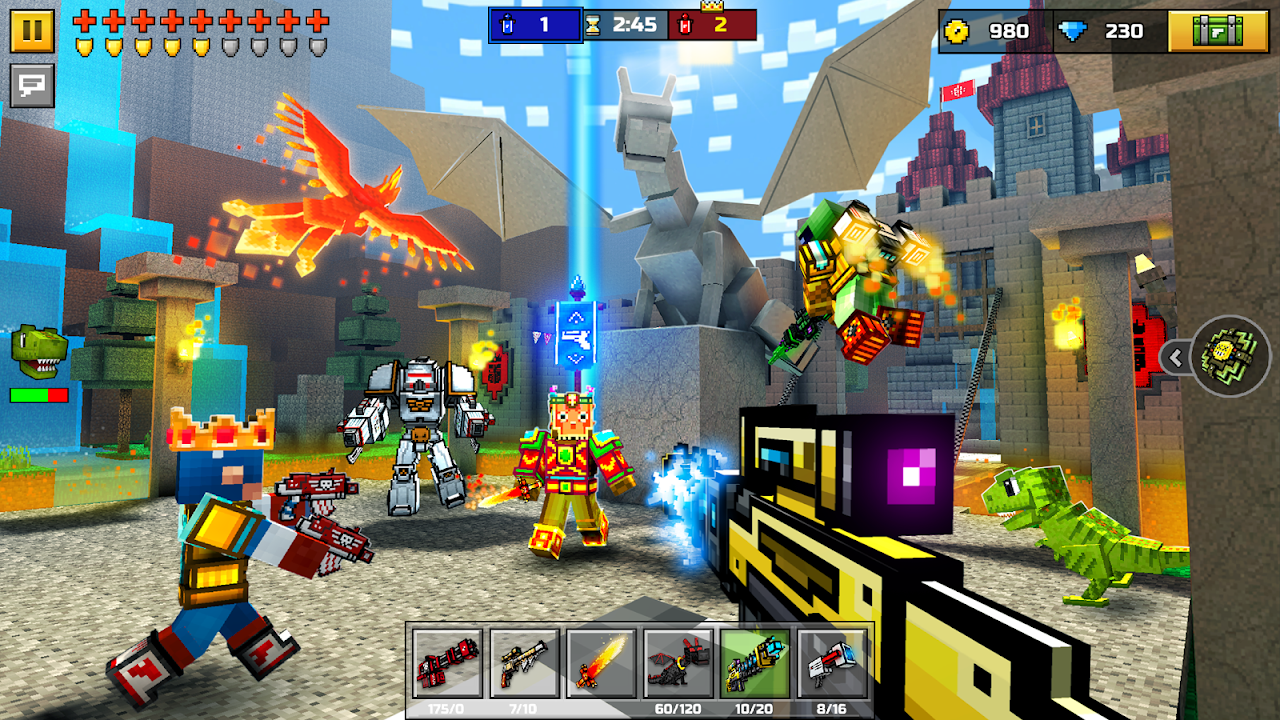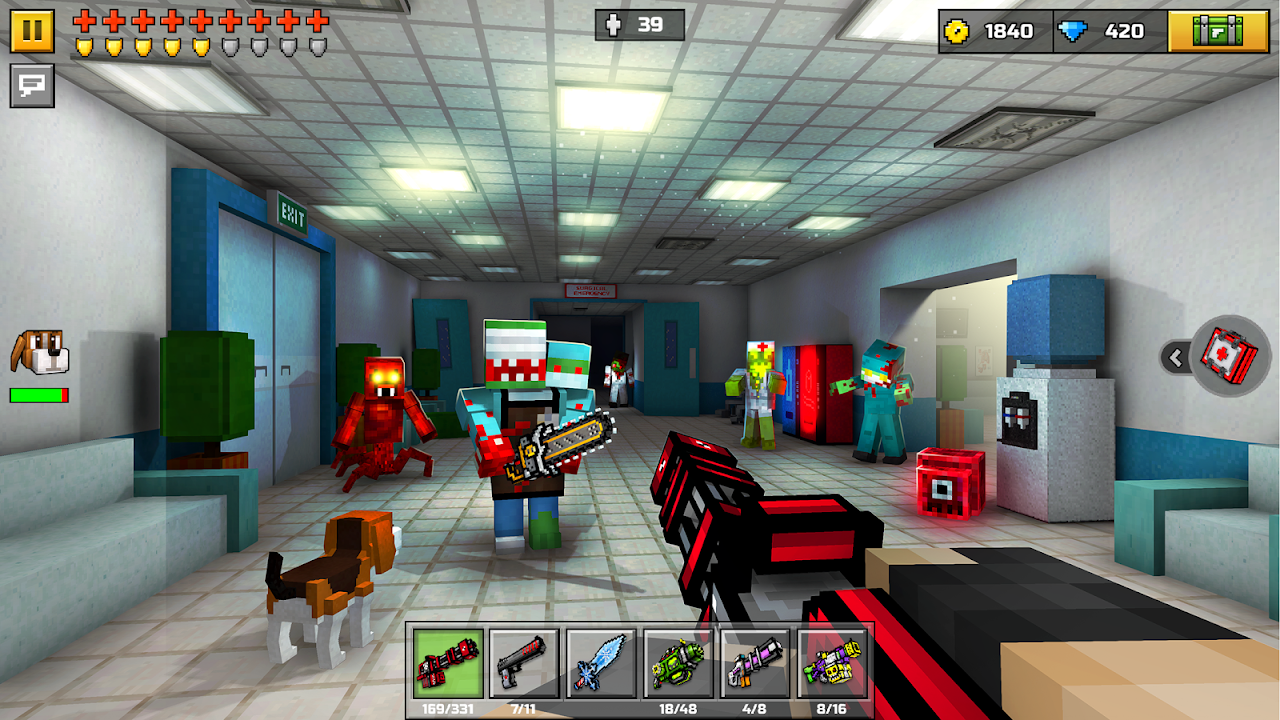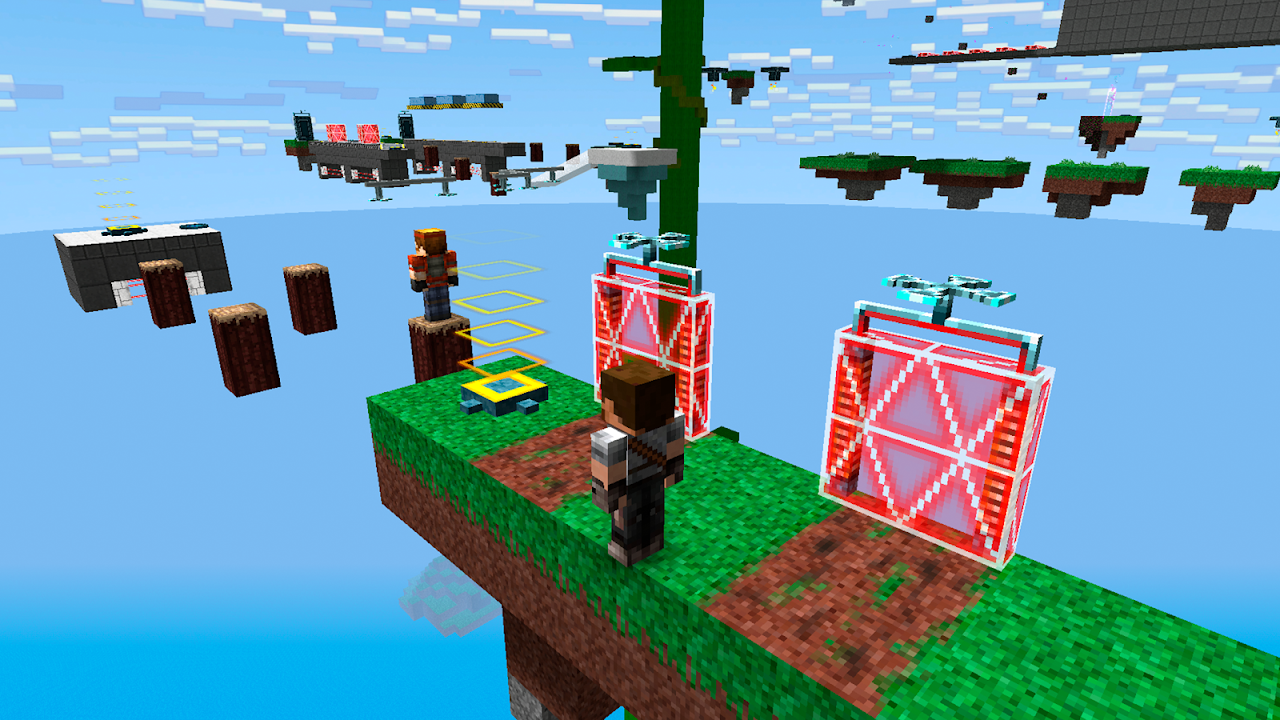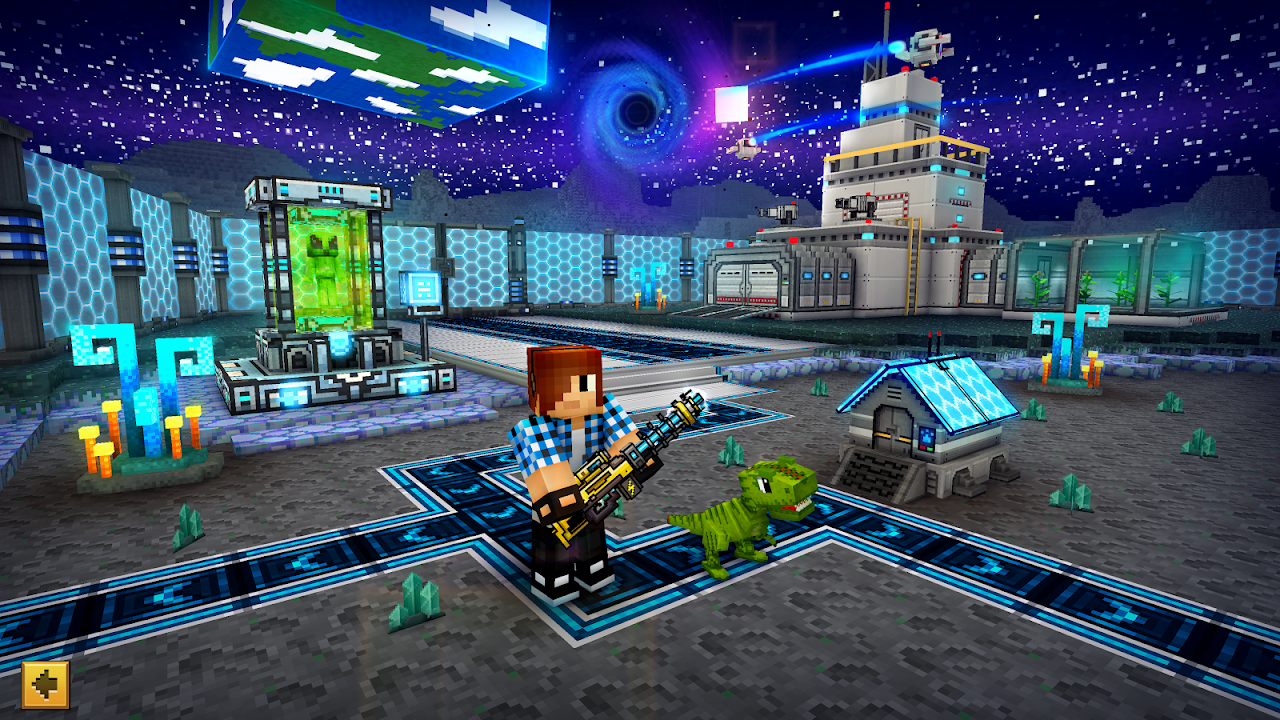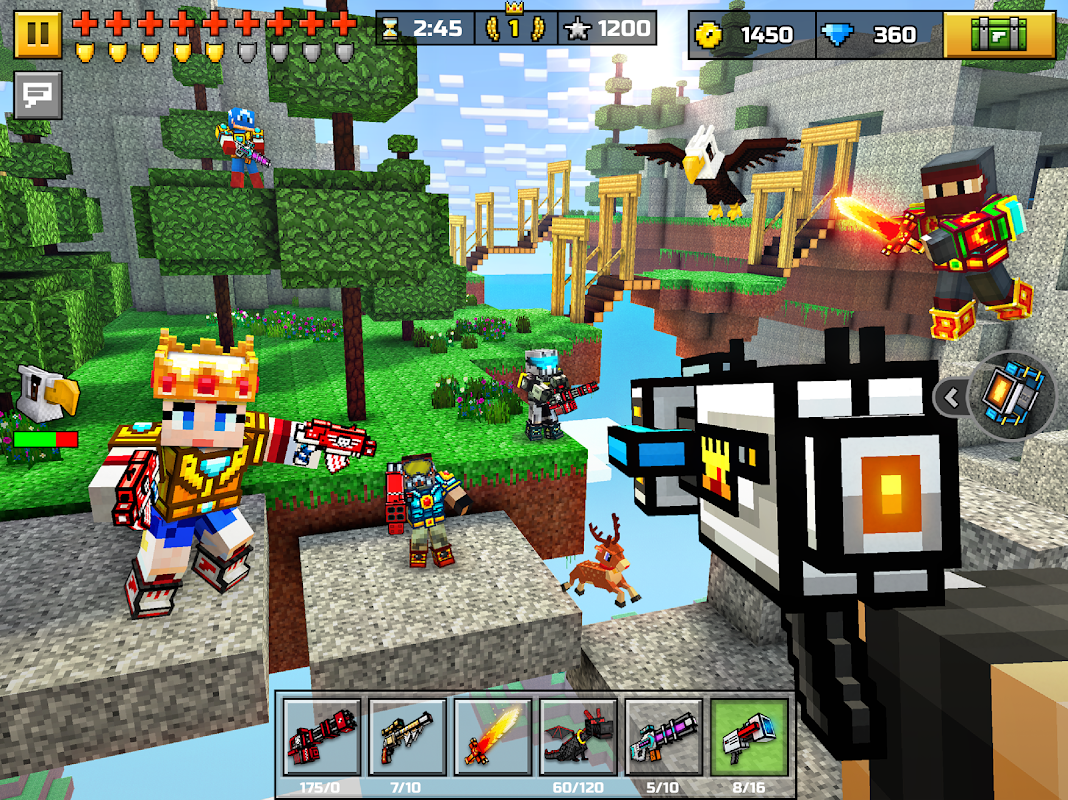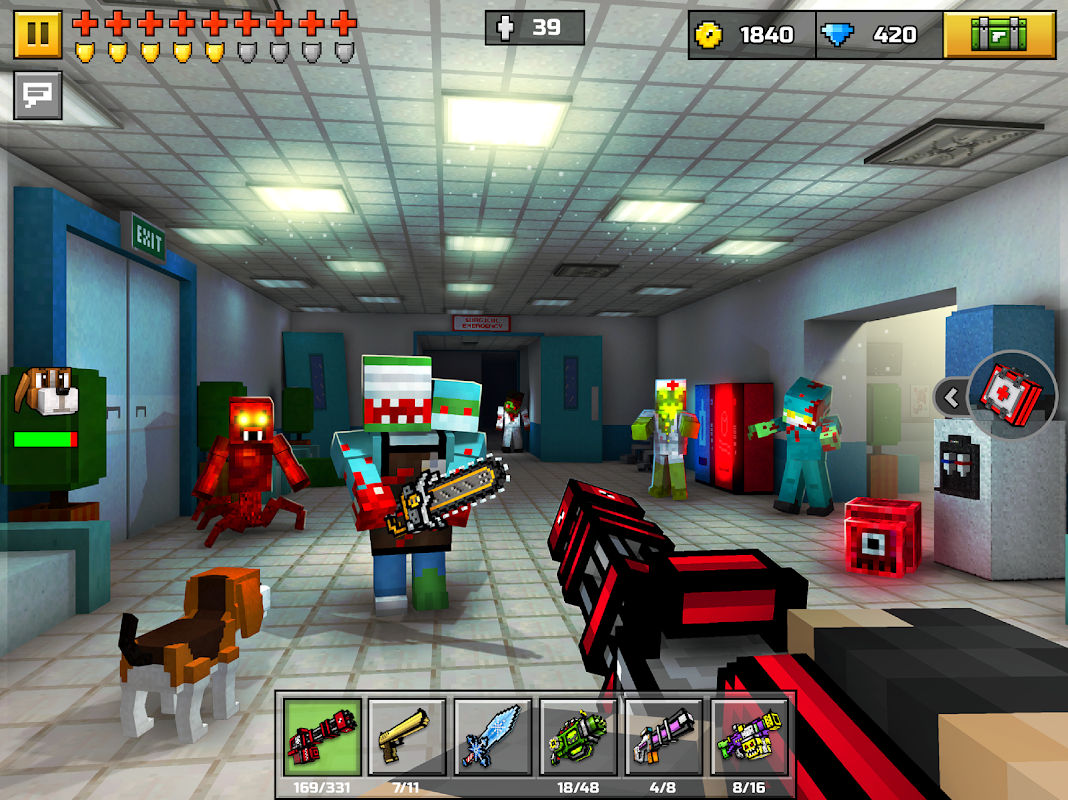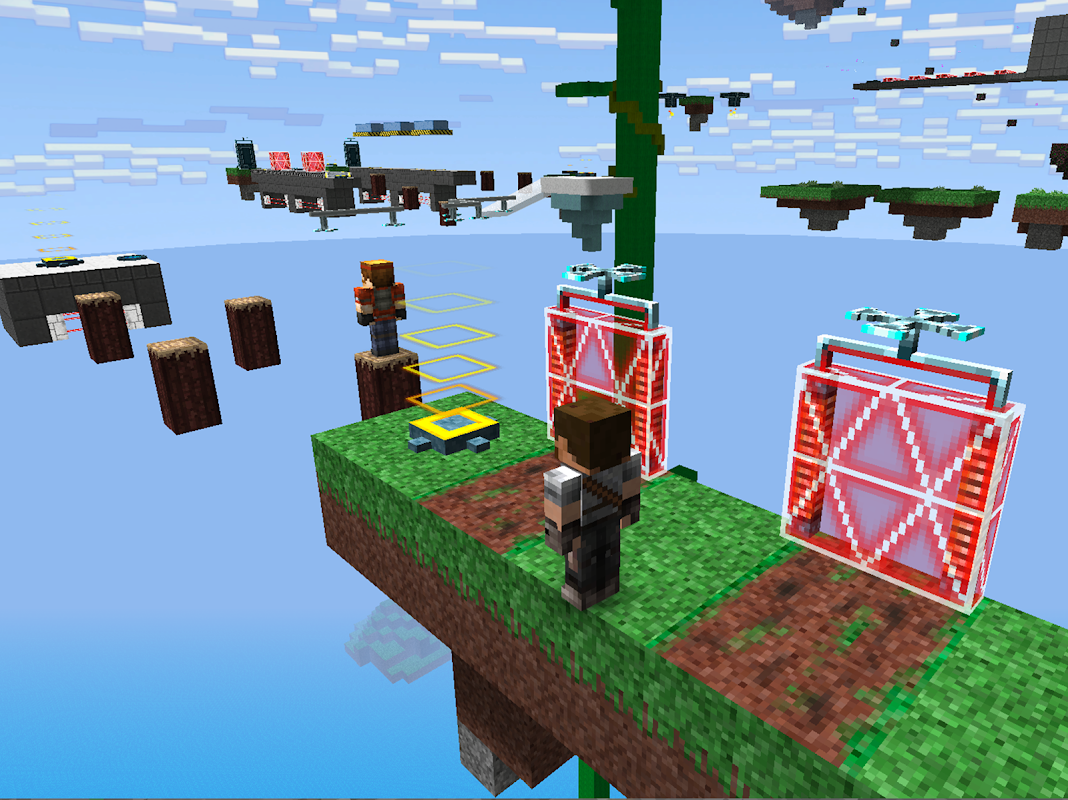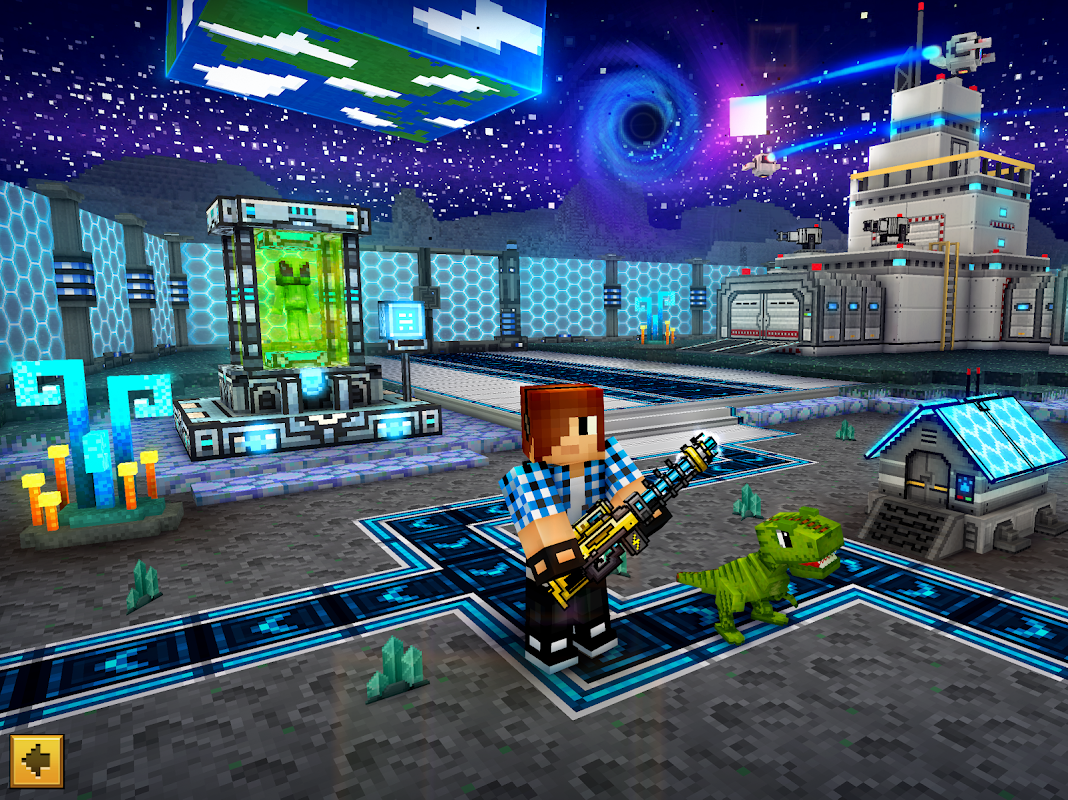 Download Pixel Gun 3D (Pocket Edition) APK Android