Download Samsung Music APK Info :
Download Samsung Music APK For Android, APK File Named com.sec.android.app.music And APP Developer Company Is Samsung Electronics Co., Ltd. . Latest Android APK Vesion Samsung Music Is Samsung Music 6.0 Can Free Download APK Then Install On Android Phone.
Samsung Music APK Description
Samsung Music is optimized for Samsung android device and provides a powerful music play functionality and the best user interface. Key Features 1. Supports playback of various sound formats such as MP3, WMA, AAC, FLAC. 2. Helps to effectively manage song lists by categories.(Track,Album,Artist,Genre,Folder,Composer) 3. Supports a new user experience that easily interact with Samsung smart devices like Tablet,TV(DLNA,Screen mirroring),Wearable. 4. Provides a clean and intuitive user interface. What is FLAC? FLAC is an audio coding format similar to MP3 & AAC, but lossless, meaning that audio is compressed in FLAC without any loss in quality. *** Required App Permissions *** Below mandatory permission is required for basic features of Samsung Music. Even if optional permission are denied, basic features may work properly. [Mandatory Permission] 1. STORAGE permission : - Allows the player to write,modify,delete to SD card. - Allows the player to read data from SD card. [Optional Permission] 1. MICROPHONE permission : Galaxy S4, Note3, Note4 only - Allows to control the player with voice commands which are listening, not recording. ex : PLAY,PAUSE,NEXT,PREVIOUS,VOLUME UP,VOLUME DOWN
From version Samsung Music 6.0
:
Added: 2017-04-18 20:50:21
Modified: 2017-04-18 20:50:22
Updated: 2018-09-19 10:12:23
1. Compatible with Galaxy S8.
2. Add Heart Tab.
3. Edge effect supports during playback.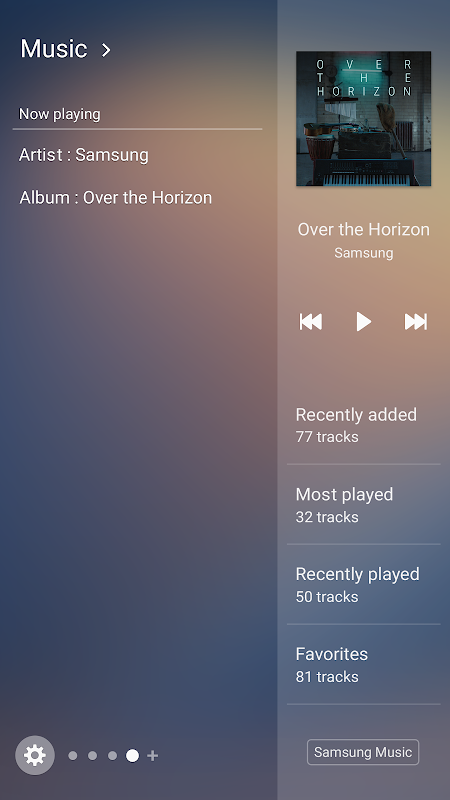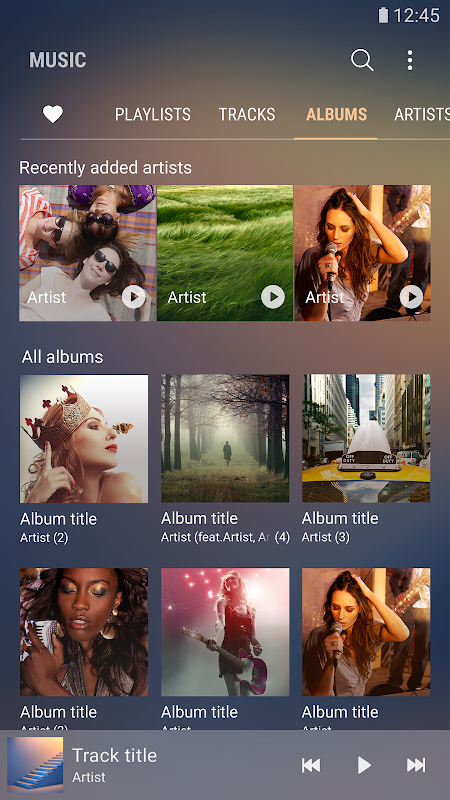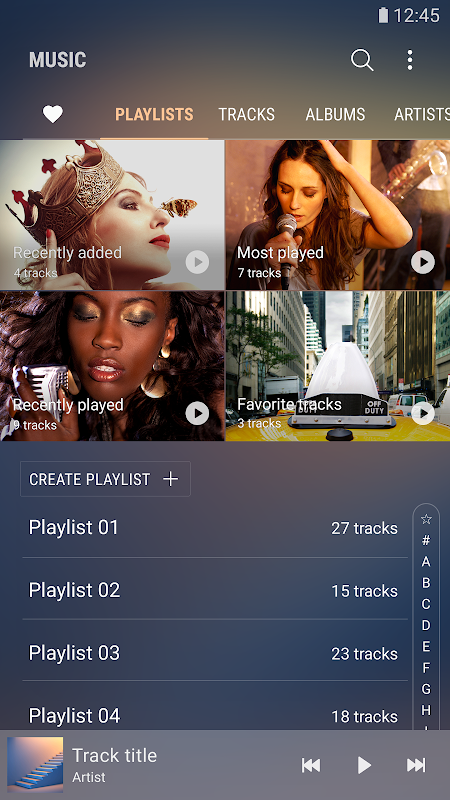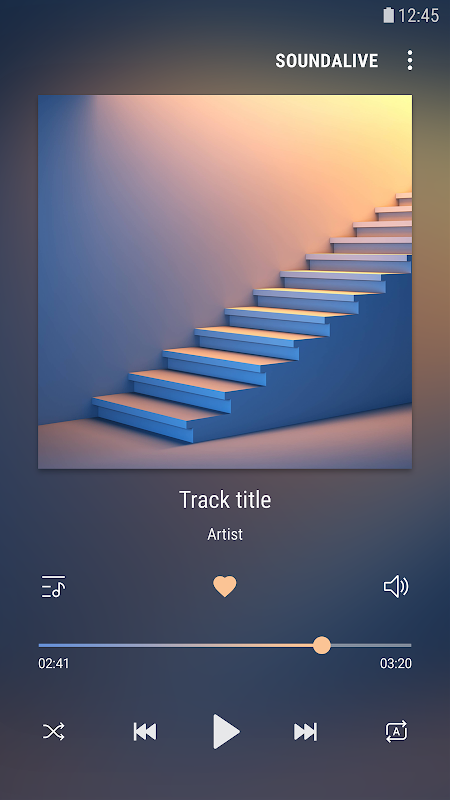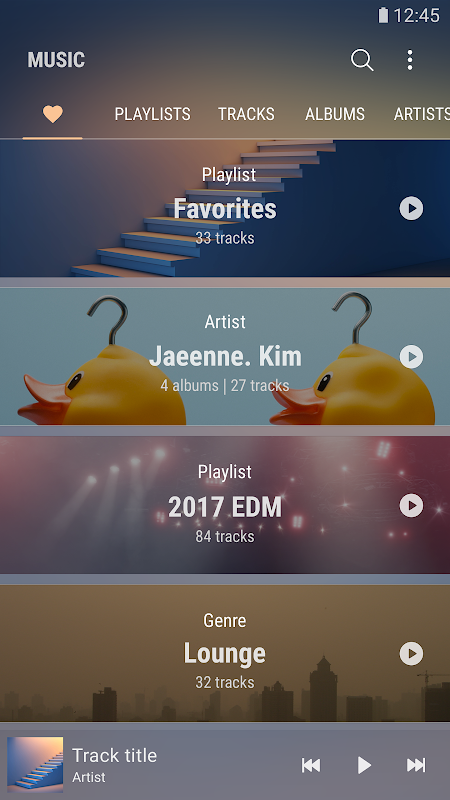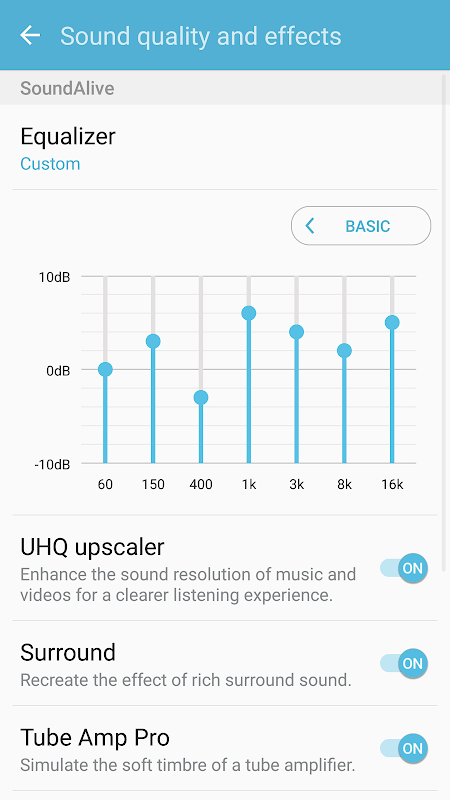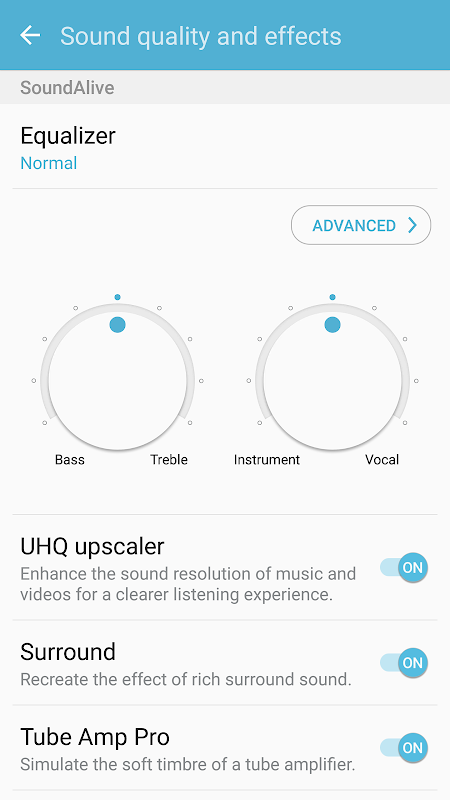 no no I'll be be be it was home home looks a a few times to to the back on on on on of my chest chest chest very very very close close close
https://es.aptoide.com/store/gerardo0445 Acabo de subir la versión oficial
https://es.aptoide.com/store/gerardo0445
Aptoide did not make this someone else did
New Version Released to my Store! Check it out!
world's best music app ever
guess you're right he's very good app and I seriously like it
durdurdu du diyor nedeni ne
esa app no funciona bien en mi s4 brinca las canciones le falta el icono de volumen en la pantalla y Muchos detalles mas.
mejoren porfa la calidad de la imagen ...lo demas esta super ...porfavor espero tomen mi comentario y mejoren amigos
bueno reproductor ,lo unico malo es la calidad de las portadas es desir que salen borrosas y en otros reproductores salen claras y nitidas incluyendo google play ,asi que porfavor amigos creadores mejoren ...me gusta su preproductor
forcing close on my galaxy J2
no es my, es mi y no es tap, es tab idiota retrasado
all u need is samsung license
I downloaded this app when I install this app it showing not installed😣
i got it on my gran prime. but i use root
es por q es solo soportado por android 6.0
why error while installing? i wasted 24MB of data
Ça marche sur mon Galaxy A3 :D je l'avais pas en stock, mais maintenant je l'ai ;)
i cant install it..it says theres a problem in parsing the package..ive already checked the unknown sources setting....😔😒
please make support theme like s6 have to 😥
still old ui...ui doesnot change :(
Das Layout ist nicht sowie es sein sollte wie zum beispiel auch auf den Bildern! Im Gegenteil! sehr unscharf :/
Doesn't give option to uninsatall or disable..doesn't show in settings under app manager
es muy buena app. sólo tiene un inconveniente que se detiene al abrir la pan de canción en reproducción. resto bien. y si solucionan ese problema será la mejor app.
si quiere q se instale deben ser root y desde archivos del sistema hay instalarlo manualmente
it should be runed on every device
it's not working in my phone moto g3 .with Android 6.0
I install it but when I get the least install it does n't work Fuck this app
fix it for all phones and ull be best by far bruh
How to install this music player plz say smthing
xq se detiene en galaxy core 2?
alguien sabe xq no abre en galaxy core 2?
not working with Samsung J7.
Won't install on a Huawei mate 7S :(
Shit , it installs but on't work.
why i cant install this app ?
Se a detenido (Music) como lo arreglo ?? AYUDA !!!
i wn't install galaxy s3 music player 6.0.1 but app sh'd not install plz help me
NO MEU GALAXY GRAN DUOS NAO DA PARA BAIXAR O QUE EU FASSO???
unfortunately,music has stopped*
Su Samsung S3 Neo non si installa :(
cant install on my galaxy grand prime...what should i do ?
can not install in to galaxy grand prime
no la instalem si lo eliminan se elimina ese mismo reproductor de musica
Cuando lo instalo, siempre me pone "no instalado". Vaya mierda.
Can anyone explane me how I instal it?
als ik het open dan zegt hij music player gestop!!!??😭😭😭
not working 😔 unfortunately stopped plz fix it
samsung galaxy tab 3, no se habre, se cierra.
you go into the settings and uninstall updates
No sirve la descarga da error
Vi piace una cosa che contiene tanta memoria Va be a me no
nulle.ça me s'ouvre même pas
Go to application manager , all , click on your music player app and uninstall updates
no se instala en note 2 kitkat
actualise y nop forzar cierre