Download 9420 Thai Keyboard Pro APK Info :
Download 9420 Thai Keyboard Pro APK For Android, APK File Named com.solution9420.android.thaikeyboard9420pro And APP Developer Company Is Solution 9420 . Latest Android APK Vesion 9420 Thai Keyboard Pro Uploaded In 2016-02-11 Is 9420 Thai Keyboard Pro 5.2.6 Can Free Download APK Then Install On Android Phone.
9420 Thai Keyboard Pro APK Description
9420 Thai Keyboard "Pro" , the advanced version of the free 9420 Thai Keyboard for Android, is the high-performance Thai keyboard that supports the devices from phone, tablet, and TV and from Android R3.x onward. It features FastType, Google voice recognition service (En/Th), Emoji, and external (physical) keyboard, e.g. BlueTooth kb or slided-keyboard in the phone).
By Solution 9420
www.solution9420.com or "Twitter.com/9420TKB"
2015/05/25
[Features]
- Splitted Keyboard for tablet and phone/landscape
- One hand typing
- Supports screen size from 3.x" - 12.x" (phone, tablet) and TV
- FastType, typing the shifted key by double-tap, long-press, or fling
- Changing language by swiping, Thai layout shows shifted-key on upper area
- Easy-to-use Google VoiceTyping (both English and Thai)
- Arabic numbers on Thai keyboard (selectable)
- Text and Unicode Emoji (vary upon devices - hundreds or thousand)
- En/Th word suggestion (you can add your own)
- Text Selection, Edit, Cut, Copy, and Paste
- Change Keyboard size and colors
- External keyboard (with Shift+Enter to send Line message)
- Supports Android from R3.0 onward
From version 9420 Thai Keyboard Pro 5.2.6
:
(R5.2.6)
- use external keyboard (BlueTooth) with Sumsung Tab S2 9.7
- refresh Font in the on-screen keyboard
(R5.2.5 - fix No keyboard sound on some devices)
(R5.2.3 - fix MultiTap can now turn off correctly)
(R5.2.2)
Switch to night mode for night reading or power saving, show skin in flat mode (see setting, to set back to previous skin version), MultiTap/LongPress now only send the final letter and no looping (faster), Suggestion bar is now very smooth, minor bug fix and enhancement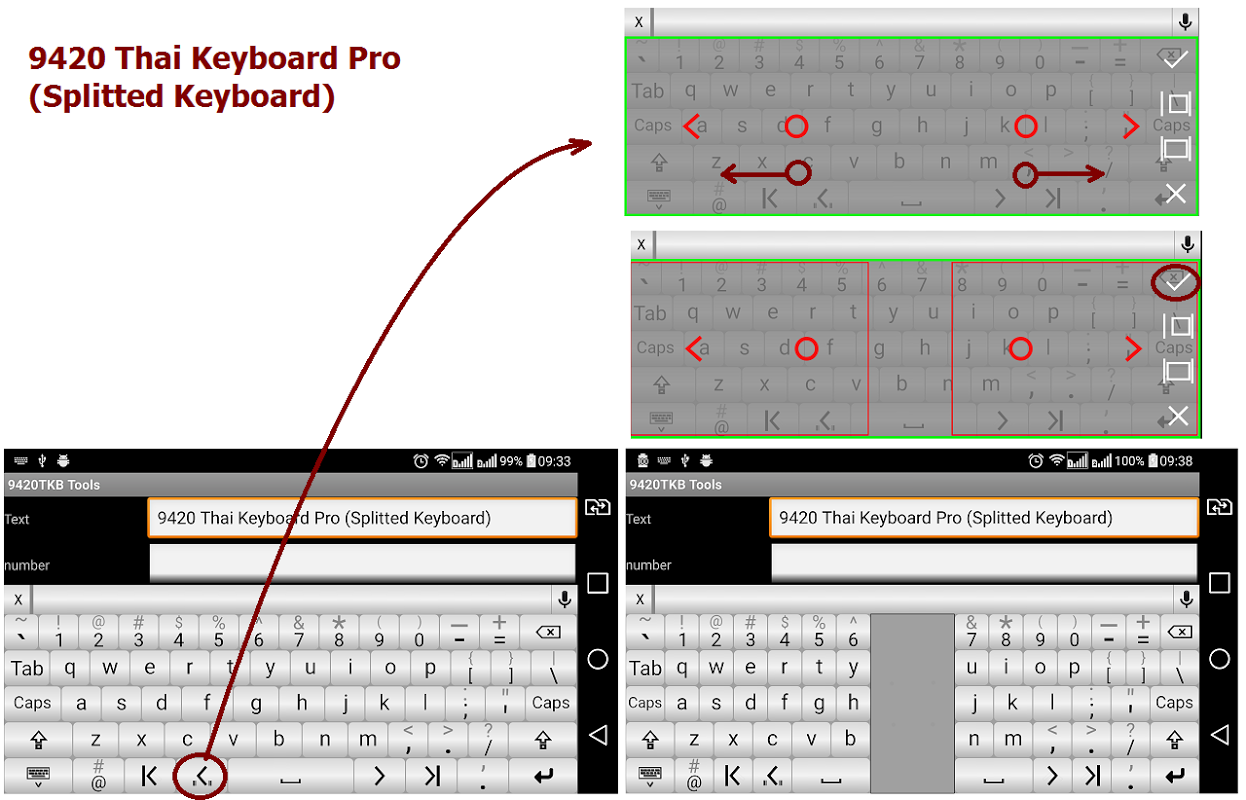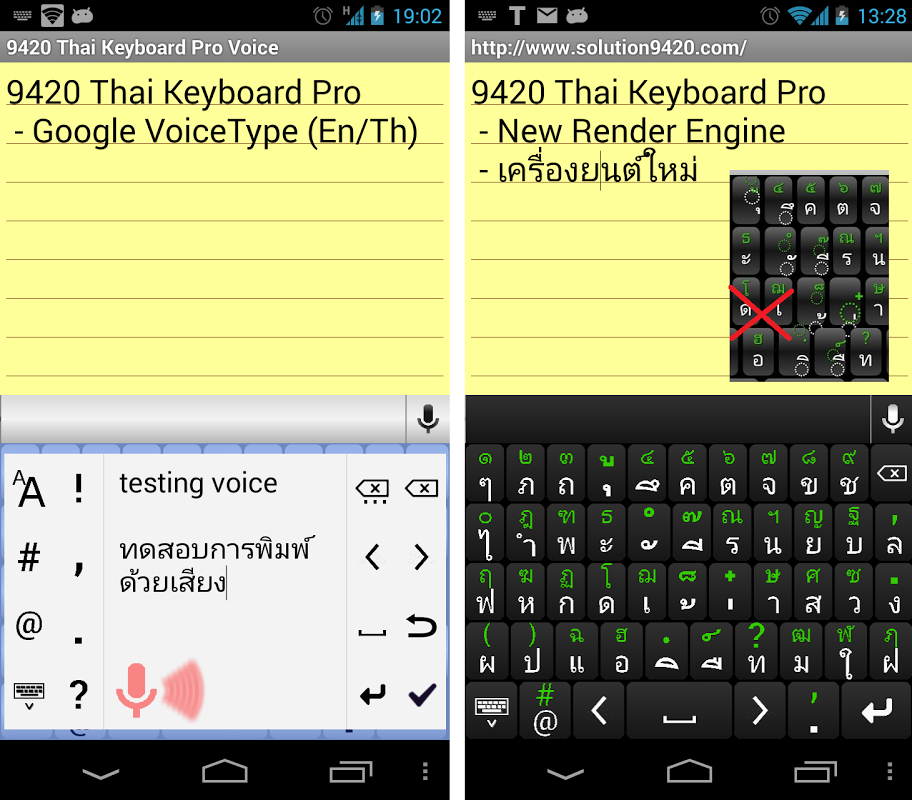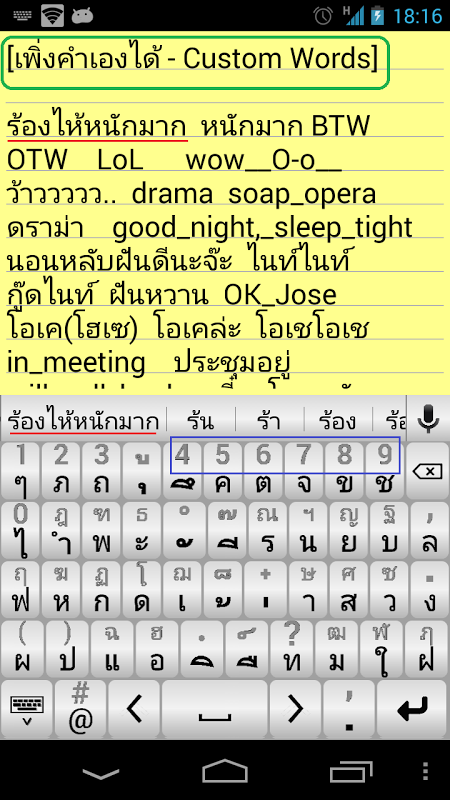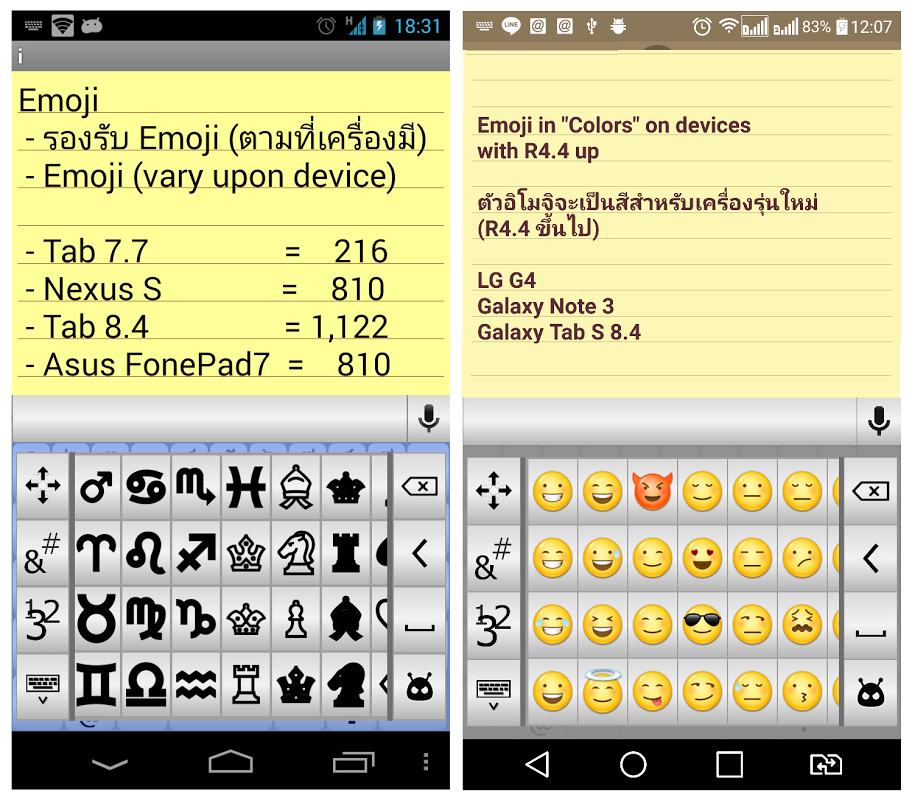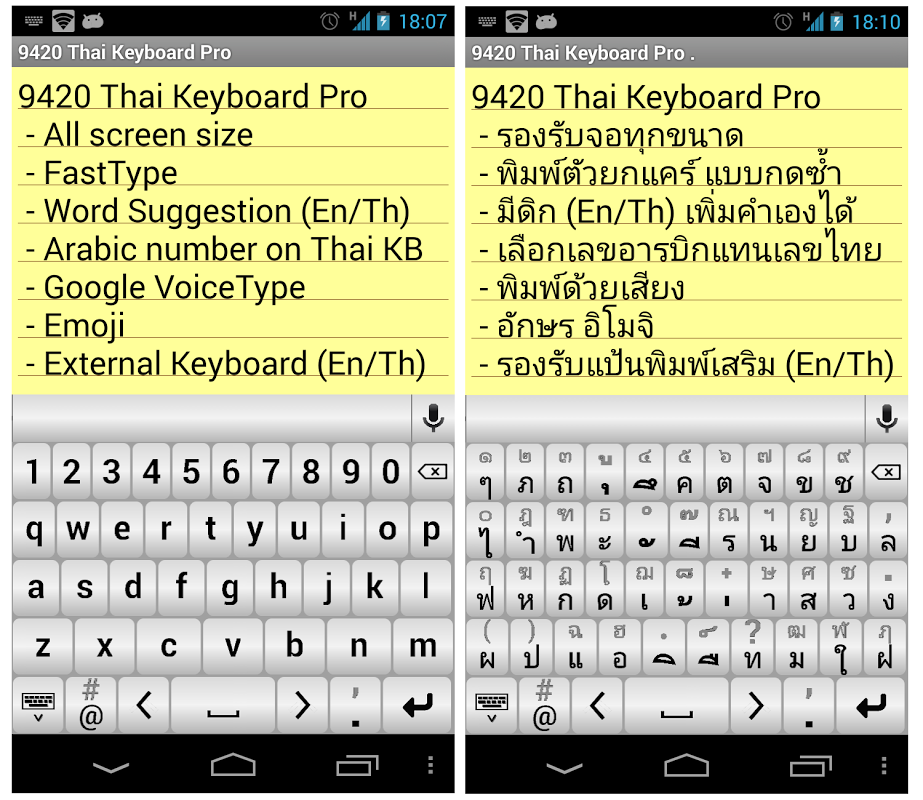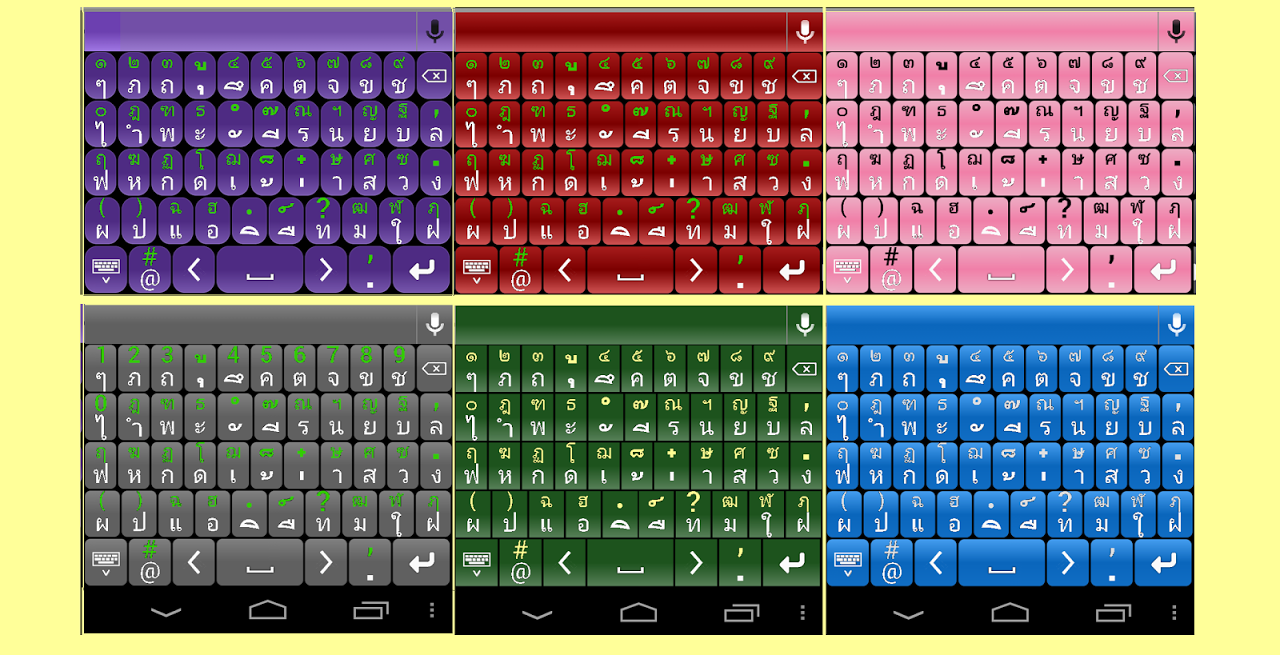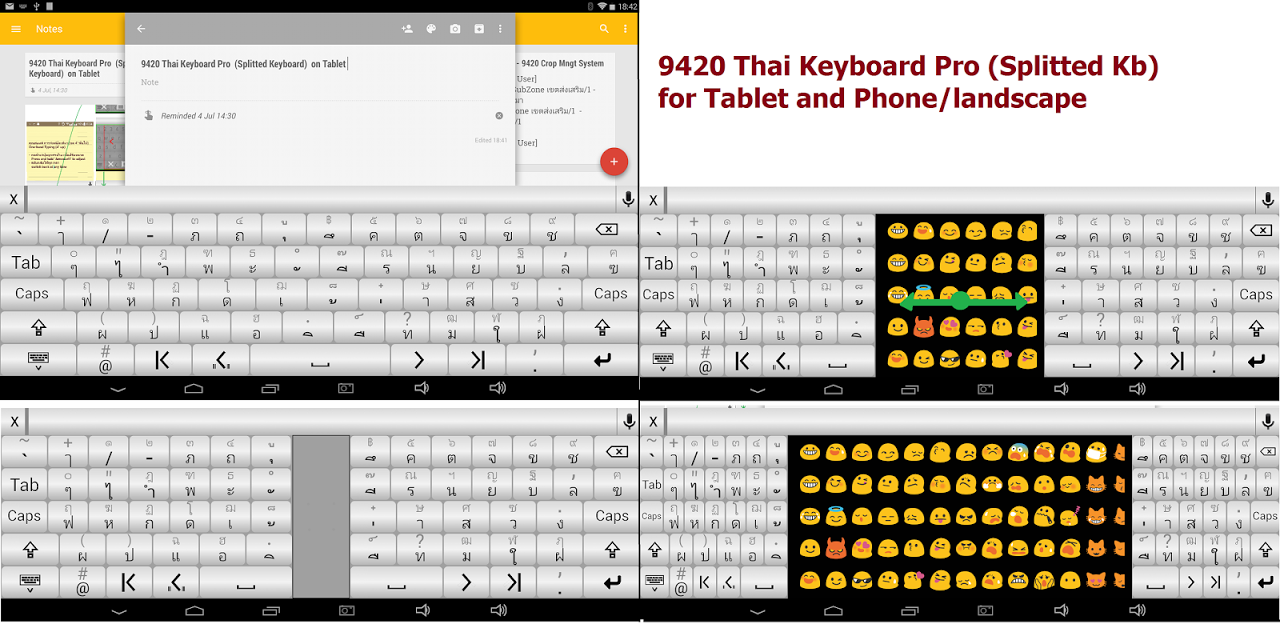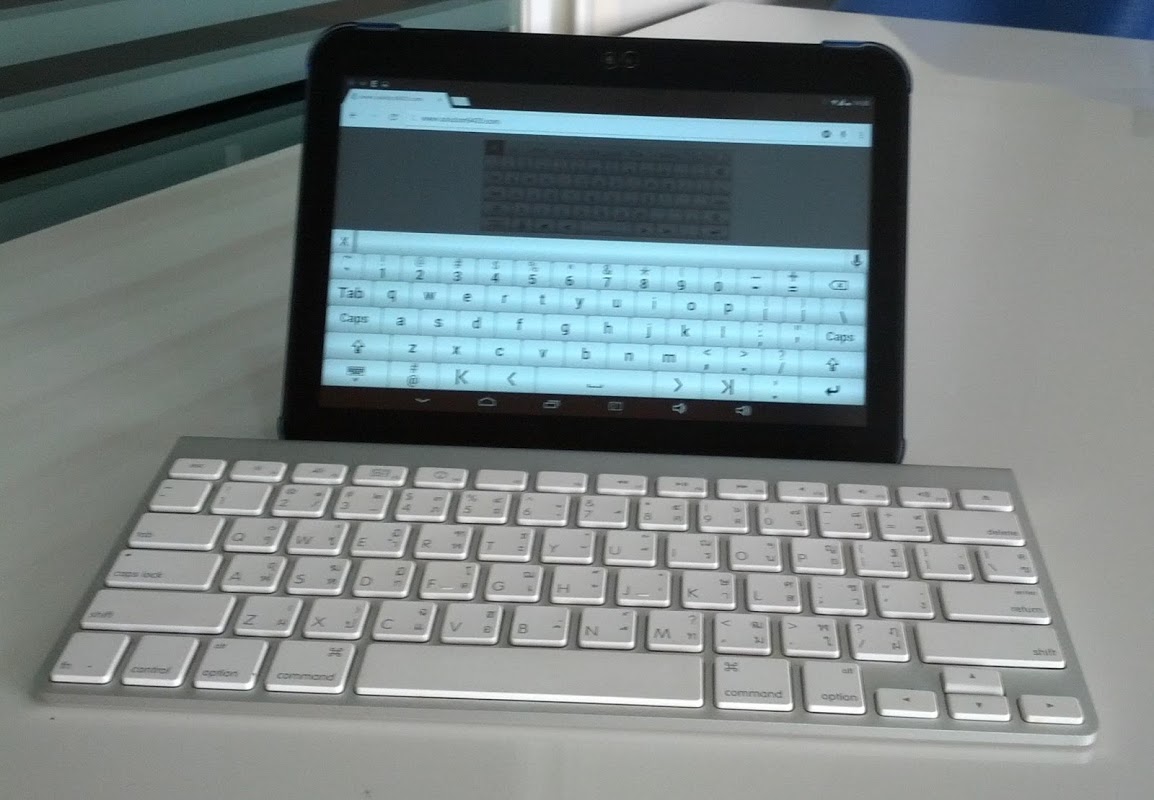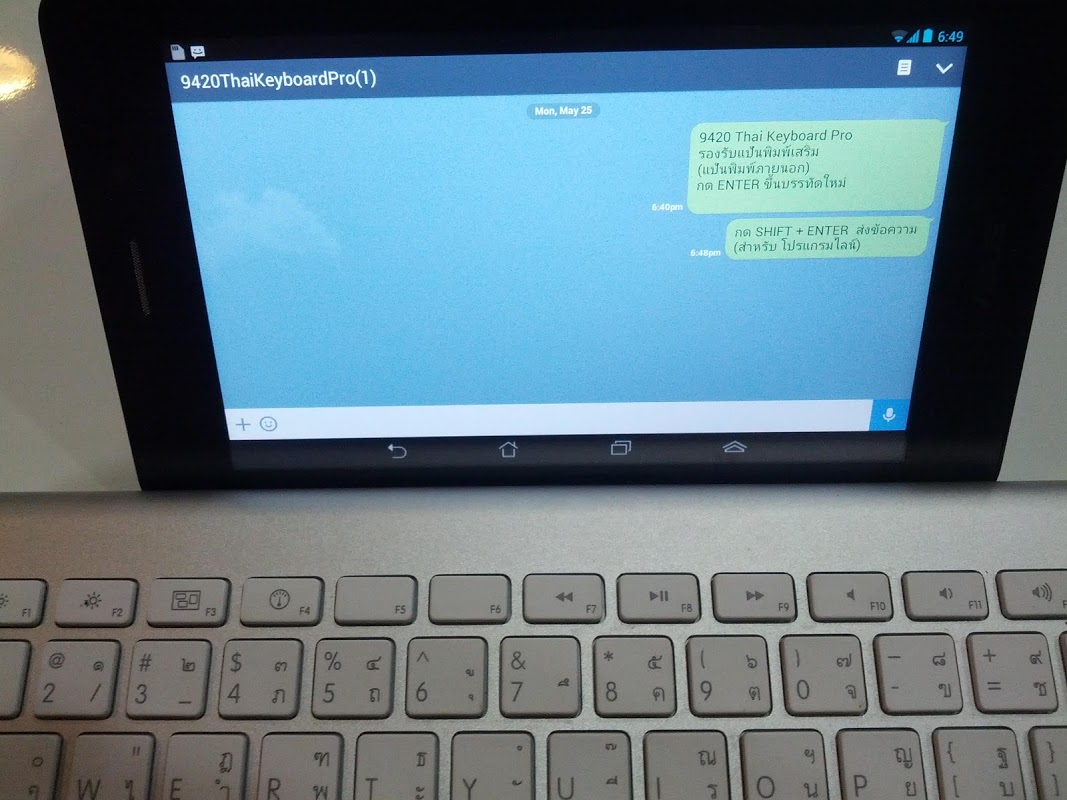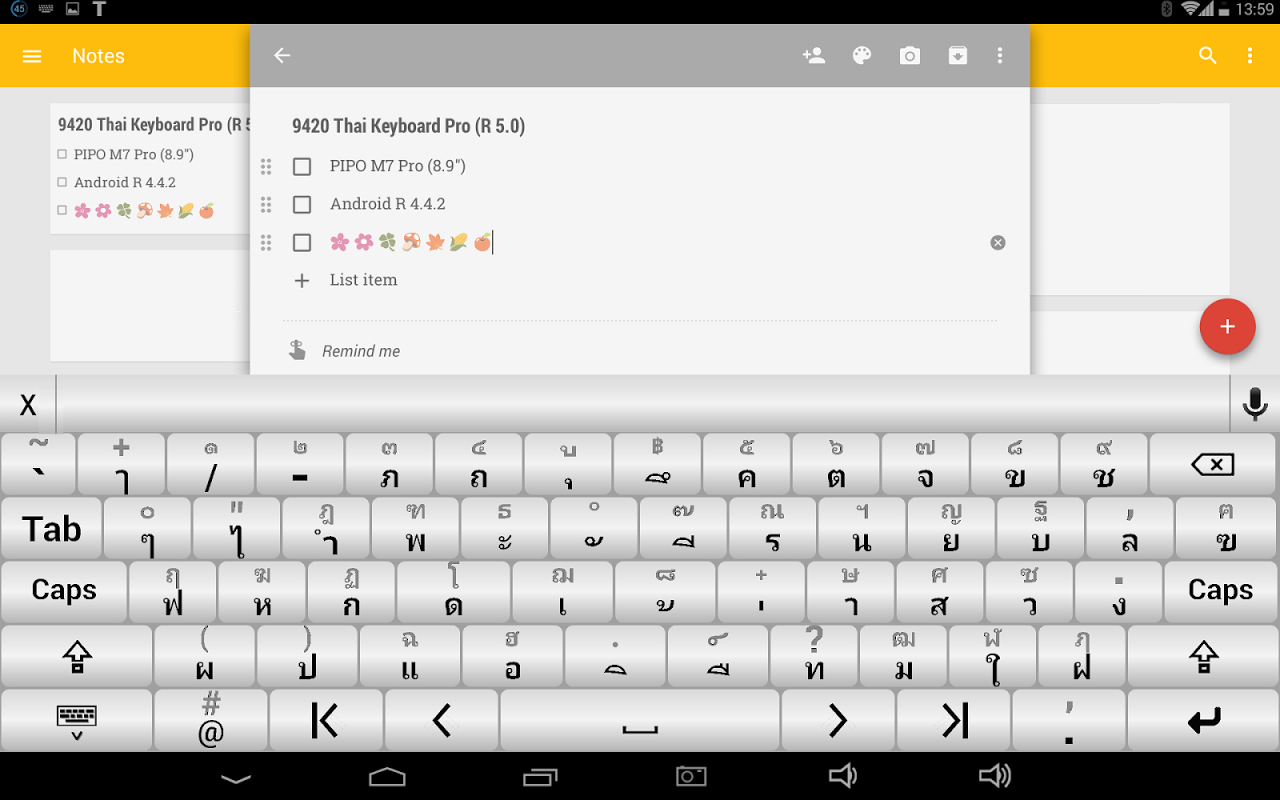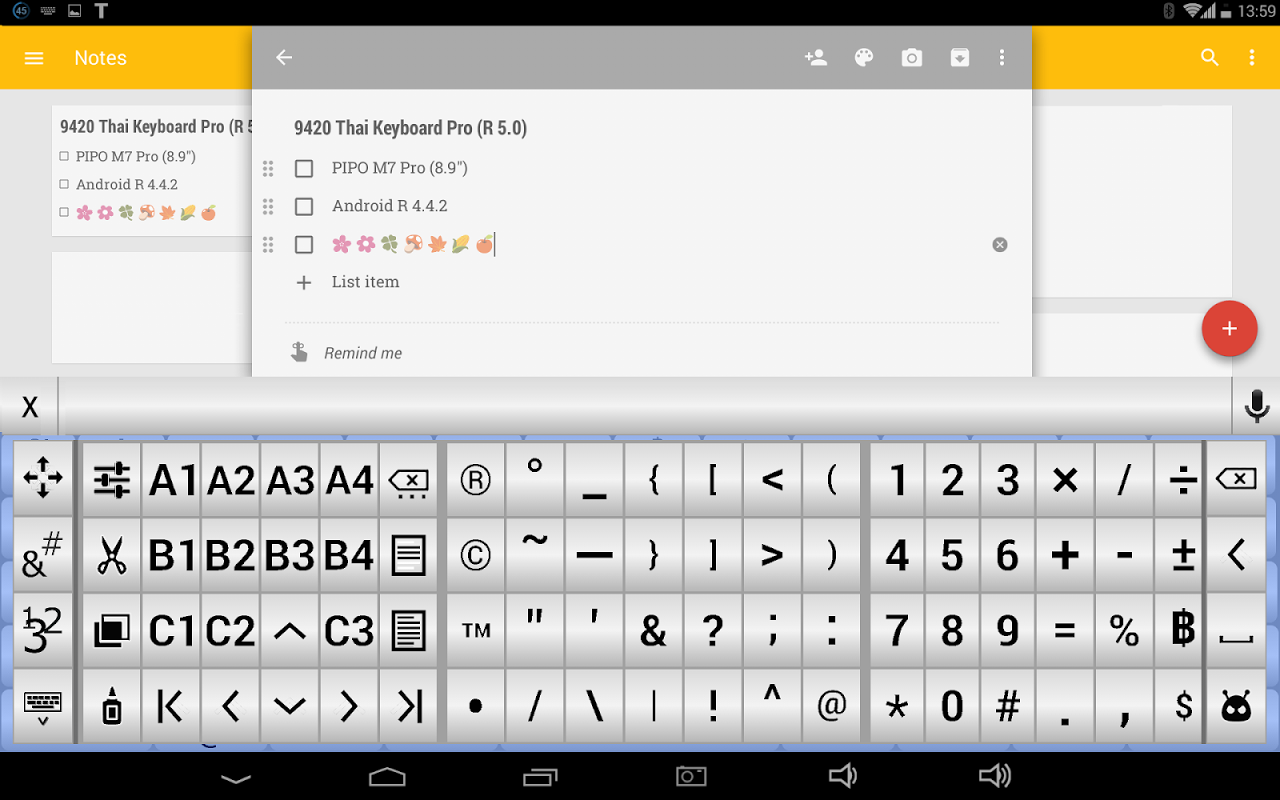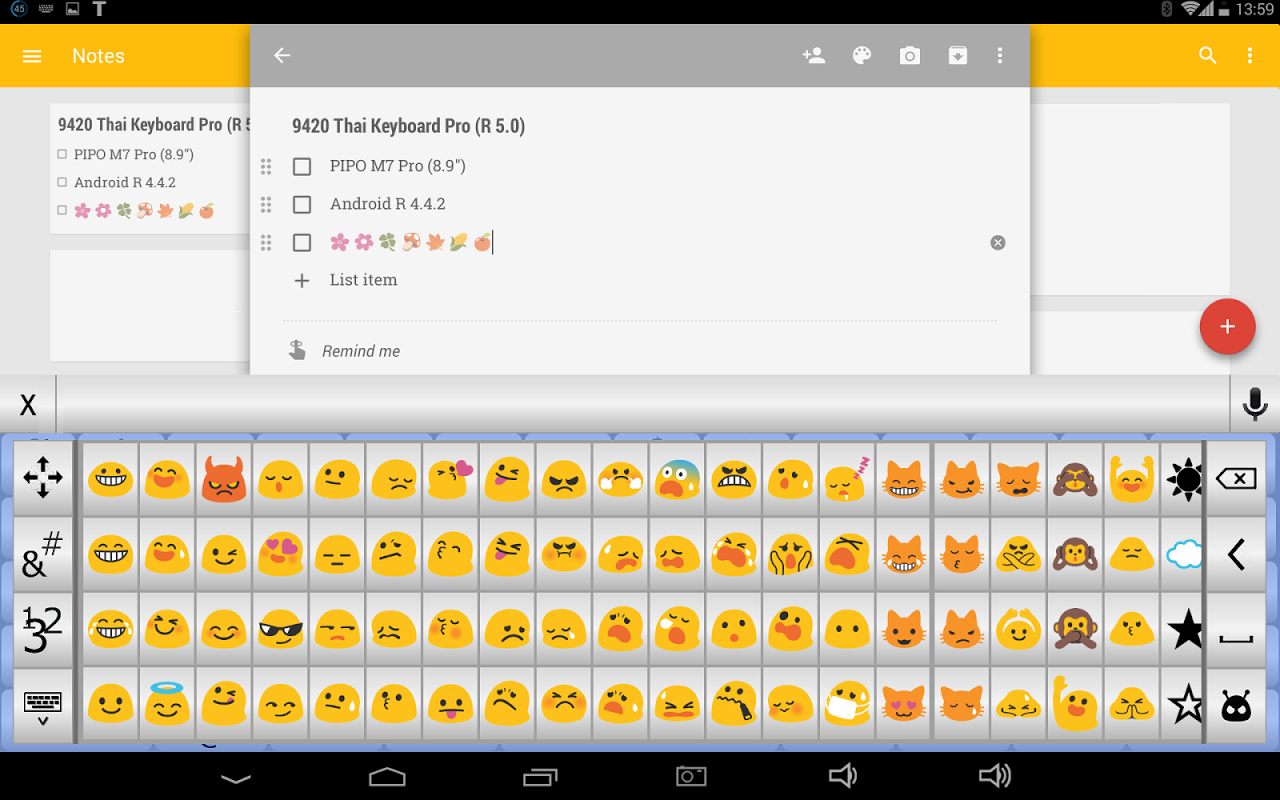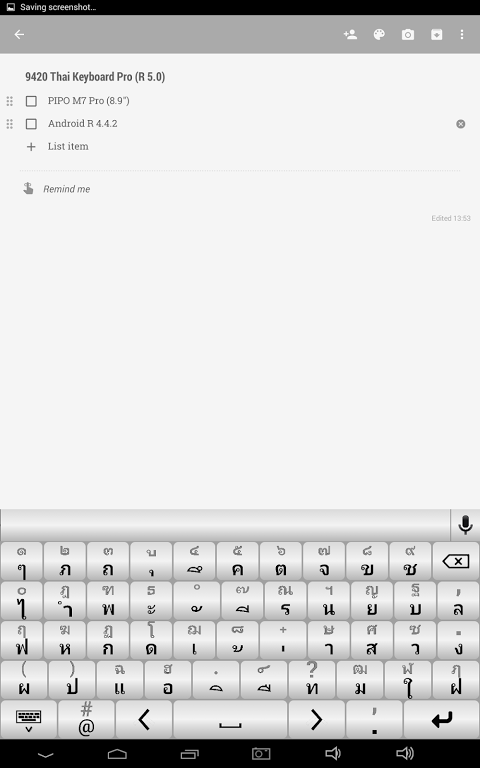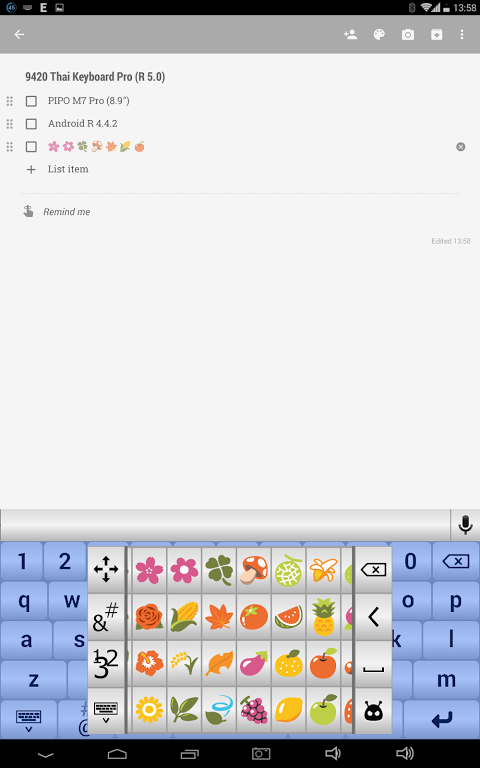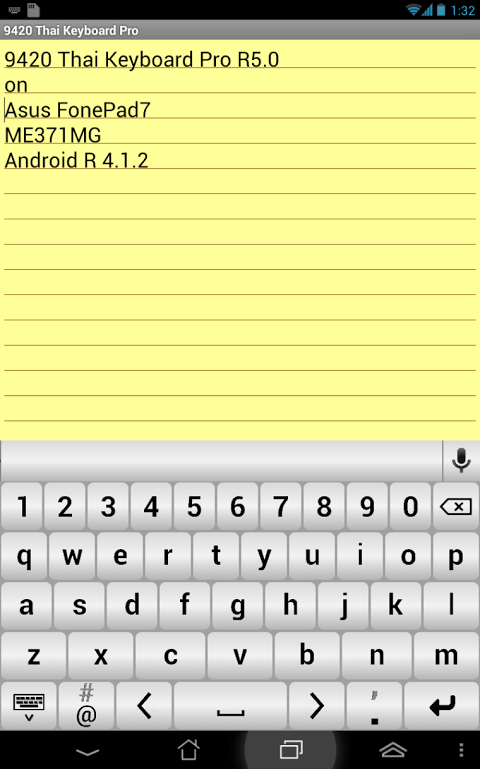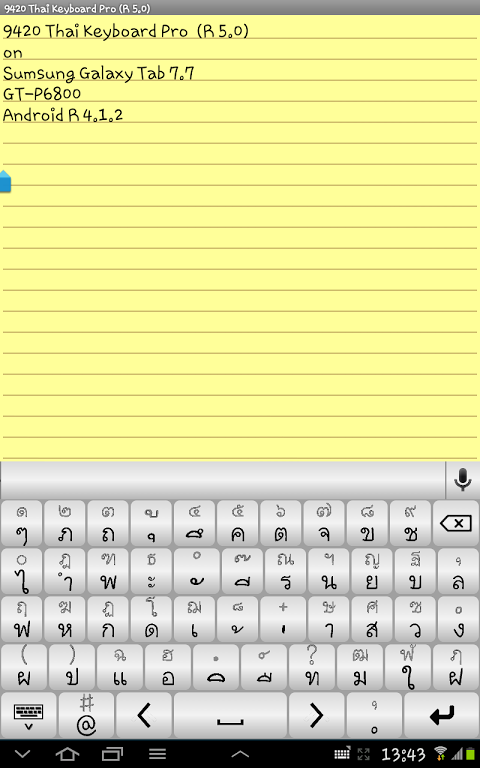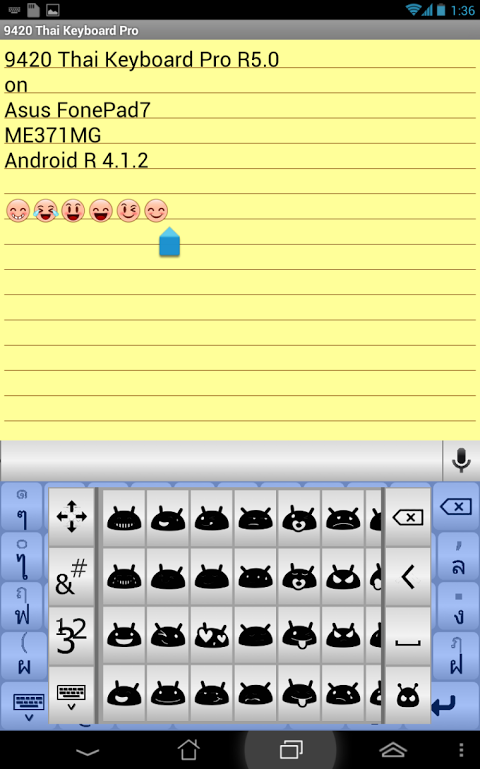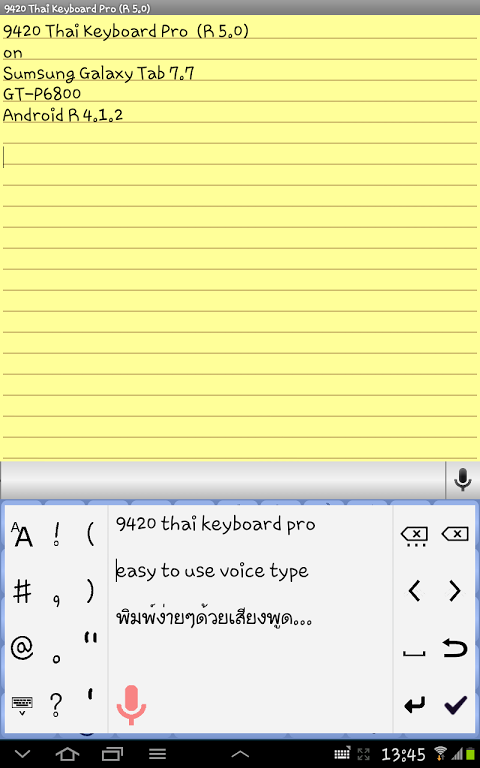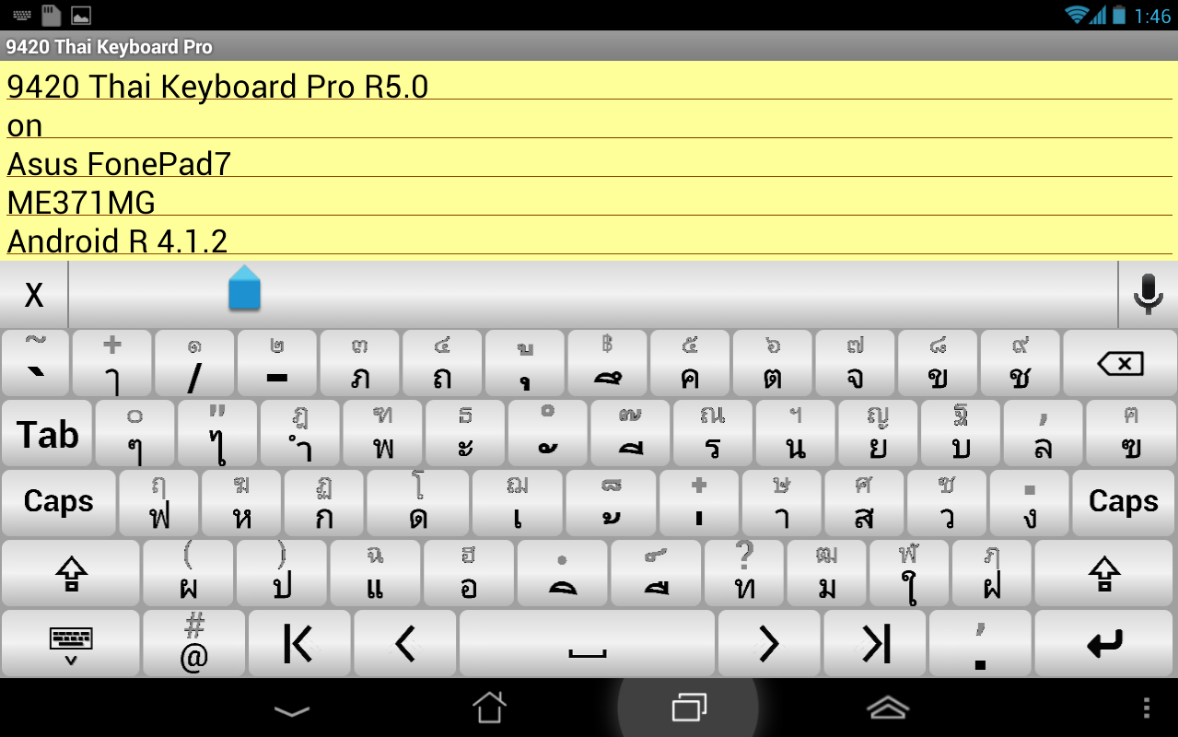 Download 9420 Thai Keyboard Pro APK Android