Download Music APK Info :
Download Music APK For Android, APK File Named com.sonyericsson.music And APP Developer Company Is Sony Mobile Communications . Latest Android APK Vesion Music Is Music 9.4.1.A.1.1 Can Free Download APK Then Install On Android Phone.
Music APK Description
The Music application from Sony gives you a wonderful experience when listening to your music files. Import your music, arrange in playlists and just listen away. We optimize the sound to make it sound great and make sure little power is used, so you can listen for as long as you want. If you have an Android Wear device, you can control your music and transfer your favorite playlists and listen with just a Bluetooth headset connected. The Music application is only compatible with Xperia devices. This application uses analytics software to collect and aggregate statistics to help us improve this app and our services. None of this data can be used to identify you.
From version Music 9.4.1.A.1.1
:
Added: 2018-01-15 19:47:33
Modified: 2018-09-24 17:35:59
Updated: 2018-10-20 02:44:45
- No longer possible to access or play songs located on your Home Network.
- Bug fixes and performance enhancements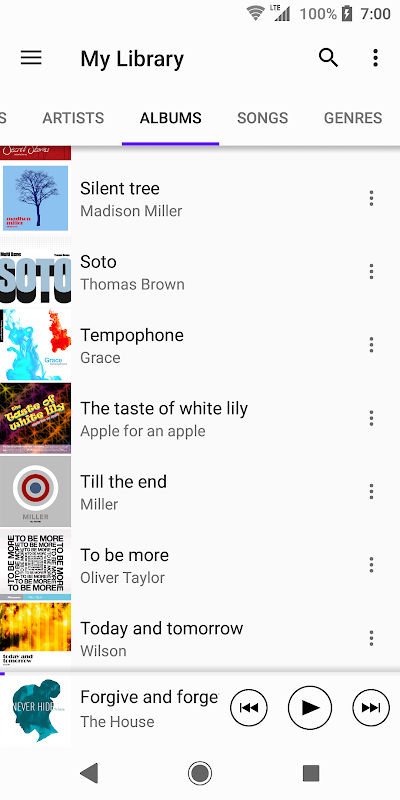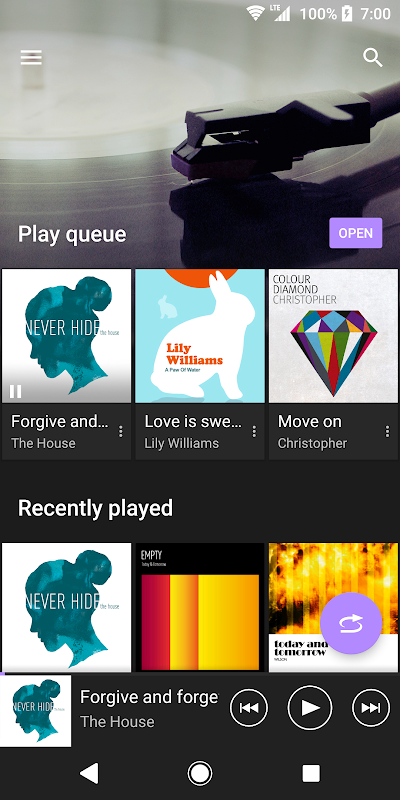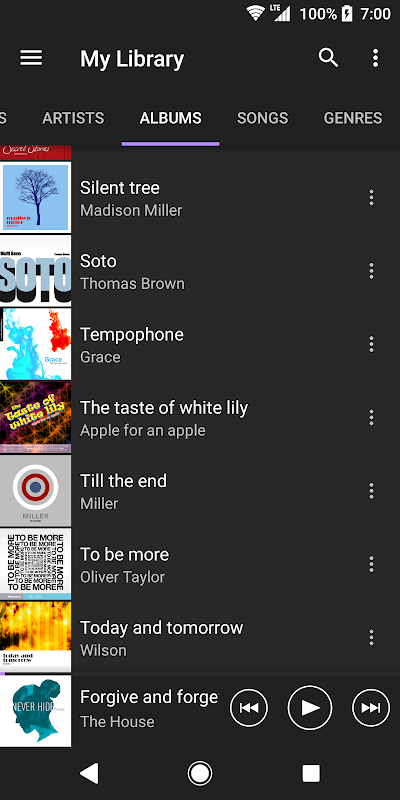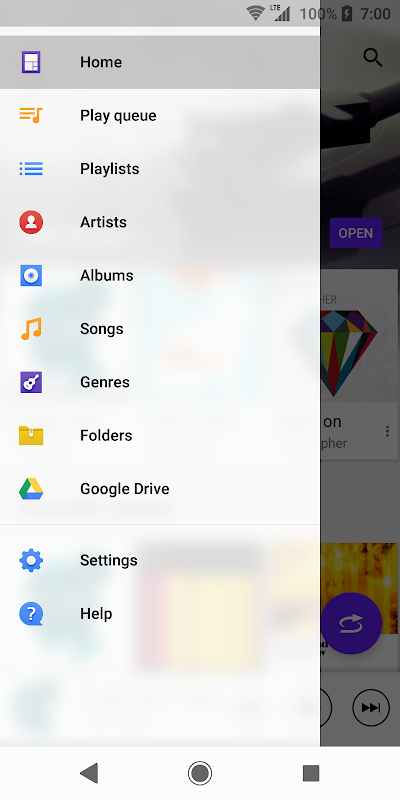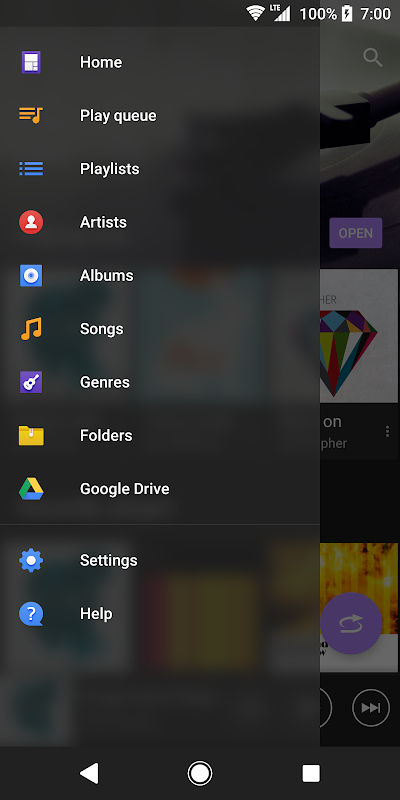 lo que pasa que esa app es solo para móviles Sony pero hay una versión beta para todos los Android escríbeme a mi correo y te la mando
Dommage pas compatible avec Samsung je regrette mon Sony pour ca 😓
make sure to have a Sony mobile....
lol...... it's not even a Sony phone...
harus android versi berapa sih
this is the best music player on android
Universal ) works with any android version
my version isn't Walkman it's 9.something and it's ported for devices running kitkat and above
tengo q crear la carpeta xq no m aparece
donde keda la carpet bro?
oye bro y donde keda esa carpeta?
embarassing that others have to do the support... sorry, didnt see your comment. also make sure you have android 4.2, since aptoides automatic version filter doesnt always work.
Do you have a Xperia Smartphone?
why i couldn't instal the app , do I have to have any requirement else ?
lo hice desde el lucky y no me funciono, soy root y con xposed instalado, pero nada :/
funziona solo con Android Lollipop versione 5.1.1 come rilasciata da Sony stessa
hola soy un root pero no se como se instala, 😞😞
para los qe no les funciona tinenen qe ser usuarios root de ahi tienen qe instalarlo como una app del sistema a traves de Lucky Patcher y reiniciar el equipo 😉
Deben ser root para instalar, yo lo instalo por Lucky Patcher
si tienen un custom recovery tan bien lo pueden instalar y actualizar cada vez que haya una.....
solo muevan la app a priv-app & reinician su celular y ya la tendrán (solo usuarios root)
tienen que ser usuario root de hay instalar root explorer y entrar a raiz ir ala carpeta sistem y mover la app music ala carpeta app priv
no se puede instalar, creó que sólo es compatible con dispositivos sony
alguien que me ayude a instalar la aplicación tengo un moto g LTE primera generación
si tienes privilegios de súper usuario (eres root) instalado en la carpeta /system/priv-app para instalarlo ahí sólo copia el app en esa carpeta puede usar root explorar o es exporer
no se puede instalar en ningún Android
no se puede instalar que mal no se instala en mi android
hermosa, me encanta como se ve
ENGLISH / FRANÇAIS The app is installed correctly, but my phone say "WALKMAN have stop. I am on android 4.0.4. L'application s'est bien installée, mais mon téléphone me dit" WALKMAN s'est arrêté . Je qui d'où android 4.0.4.
Da error está versión al instalarla
no digo que no funcione pero no me deja instalarla
Osea ya tines walkam en tu cel
not installed on my phone 😐
Kurulması için APK Dosyasını /system/priv-app klasörüne atın Download this apk (.aptoide/apks (9.3MB)) and put /system/priv-app for install
no se instala, dice que ya hay un paquete con el mismo nombre y una firma en conflicto. Q hago??
i want general version, beta is bad
It doesn't work on CM12.1
alguien sabe por que me da error al instalar la actualización ?
Essa ultima versão não instala no meu moto g roteado 😕
You need Aptoide app on your phone first of all. If you don't have a Sony Xperia device I can't guarantee the compatibility on other devices.
it's not give to me install the app :-[
it's not installing in my note 3
It won't install in my m9
muy buena solo q no se abren las configuraciones o ajustes buena
cannot search for music. says no results
Recomendo... Matando saudades do meu sony... Com o reprodutor no moto g...
I can't be live without SONY Walkman
Versi Paling Stabil vrooh (y)
hi I am iranin idon,t speak english
En el moto g anda muy bien.
Funciona perfecto en el S3 Mini G730A, gracias por compartirlo.
de donde descargo eso de las librerías ? y ahí alguna app para simular el album?
Exelente si la quieren completa descargen las librerias
Walkman 6.1.a.0.4 no se puede instalar en Sony Xperia Tablet S SGPT12 con Android 4.1.1 Jelly Bean
latest Version: 8.5.A.0.6 from xperia c2305 4.2.2 jellybean
how can I change the color
Only works in Xperia phones
I want to use the feature that allows to download music info... from sony music jive on my s4
World best music player for Android
tried to install it but after installing it when I try to open it it closes down pls fix
I'm running in xperia tipo ..
Works good on wsc running jb
trate de instalarlo en el samsung S2 y no se pudo. Me quede con la versión 6.0.A.0.19
no funciona si posees la version 6.0.A.0.19
het kan nie geïnstalleerd worden
Best music player from visual experience. Sound is better in Poweramp, I think, but best stock music player.
TOTAL FRACASO EN "XPERIA MINI PRO SK17i".
"HOY 08 DE NOVIEMBRE DE2013 _01:20 am, NO FUNCIONO... NO SIRVE, NO VOTES TU TIEMPO".