Download Spotify Music 8.4.58.675 APK Info :
Download Spotify Music 8.4.60.725 APK For Android, APK File Named And APP Developer Company Is Spotify Ltd. . Latest Android APK Vesion Spotify Music Is Spotify Music 8.4.60.725 Can Free Download APK Then Install On Android Phone.
Download Spotify Music 8.4.58.675 APK Other Version
For Download Other Spotify Music versions Visit Spotify Music APK Archive.
Spotify Music
Version:
8.4.58.675
(33294989)
armeabi-v7a
Package: com.spotify.music
1689496 downloads
36.59 MB (38371559 bytes)
Target: Ice Cream Sandwich 4.0.3 - 4.0.4 API level 15, NDK 8
67d065c8cec9de3303f98f709e5513fe
added on 2018-06-13 08:39:24 by sf49ers
Spotify Music 8.4.58.675 APK Download by Spotify Ltd.
In Spotify Music 8.4.58.675
We're always making changes and improvements to Spotify. To make sure you don't miss a thing, just keep your Updates turned on.
In Spotify Music 8.4.58.675
android.permission.ACCESS_NETWORK_STATE
android.permission.ACCESS_WIFI_STATE
android.permission.BLUETOOTH
android.permission.BLUETOOTH_ADMIN
android.permission.BROADCAST_STICKY
android.permission.CHANGE_WIFI_MULTICAST_STATE
android.permission.GET_ACCOUNTS
android.permission.INTERNET
android.permission.MANAGE_ACCOUNTS
android.permission.MODIFY_AUDIO_SETTINGS
android.permission.NFC
android.permission.READ_EXTERNAL_STORAGE
android.permission.READ_PHONE_STATE
android.permission.RECEIVE_BOOT_COMPLETED
android.permission.USE_CREDENTIALS
android.permission.WAKE_LOCK
android.permission.WRITE_EXTERNAL_STORAGE
com.android.launcher.permission.INSTALL_SHORTCUT
com.android.vending.BILLING
com.google.android.c2dm.permission.RECEIVE
com.sony.snei.np.android.account.provider.permission.DUID_READ_PROVIDER
com.spotify.music.permission.C2D_MESSAGE
com.spotify.music.permission.INTERNAL_BROADCAST
com.spotify.music.permission.SECURED_BROADCAST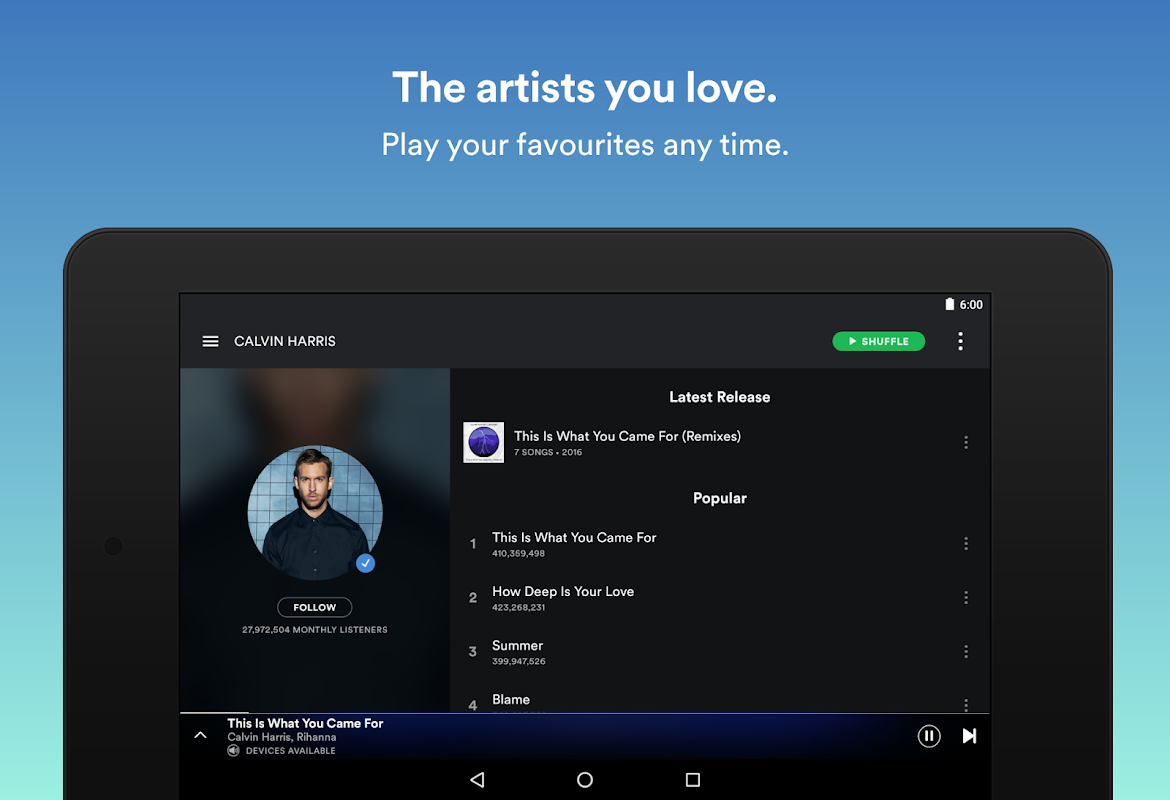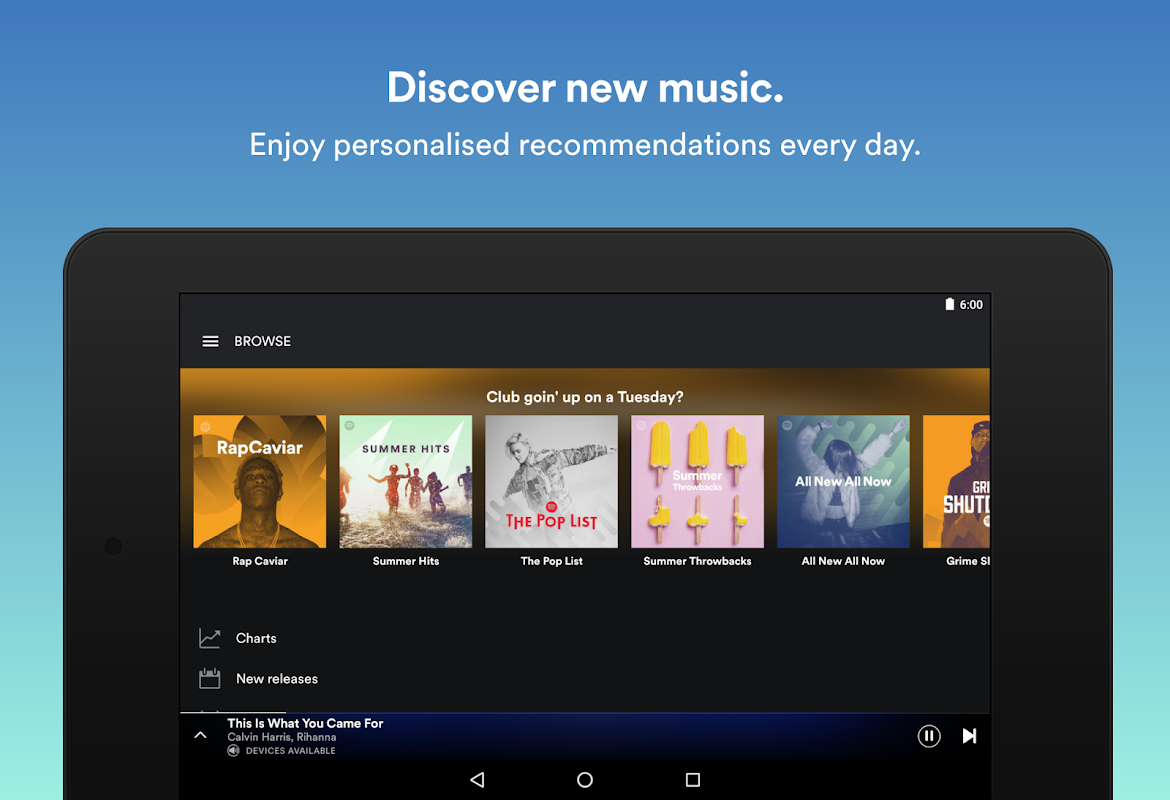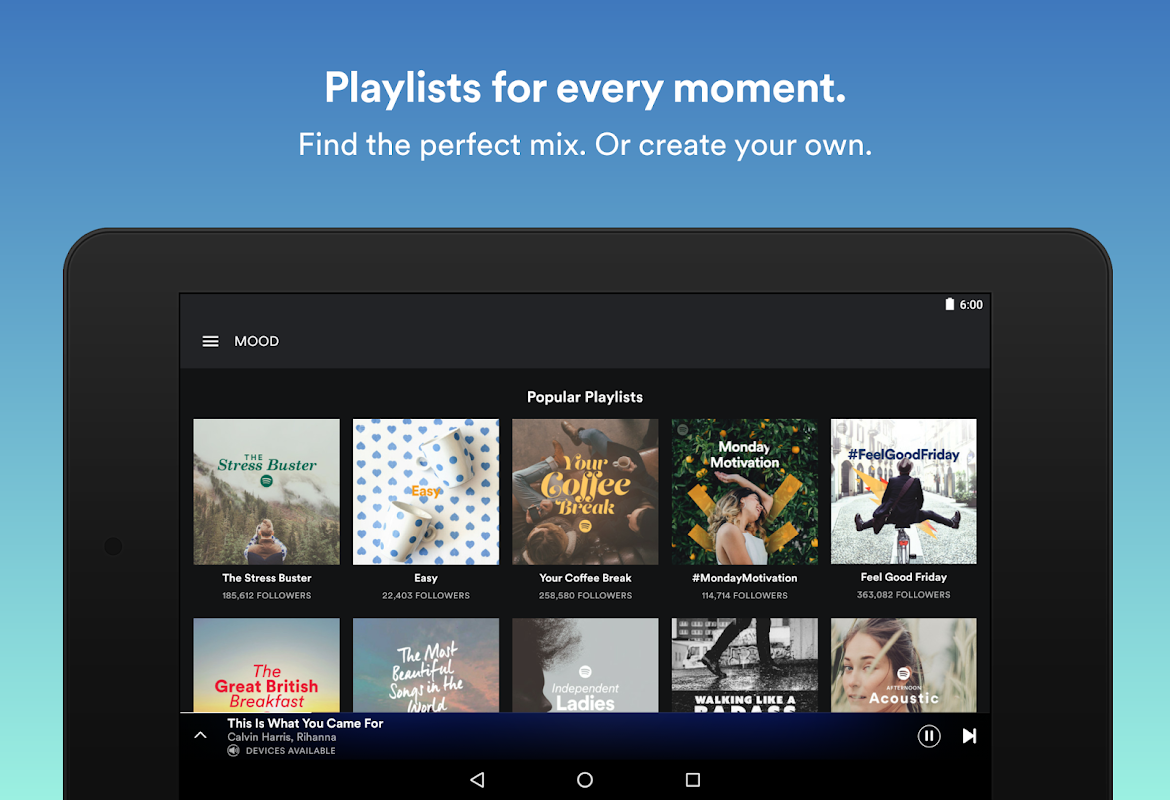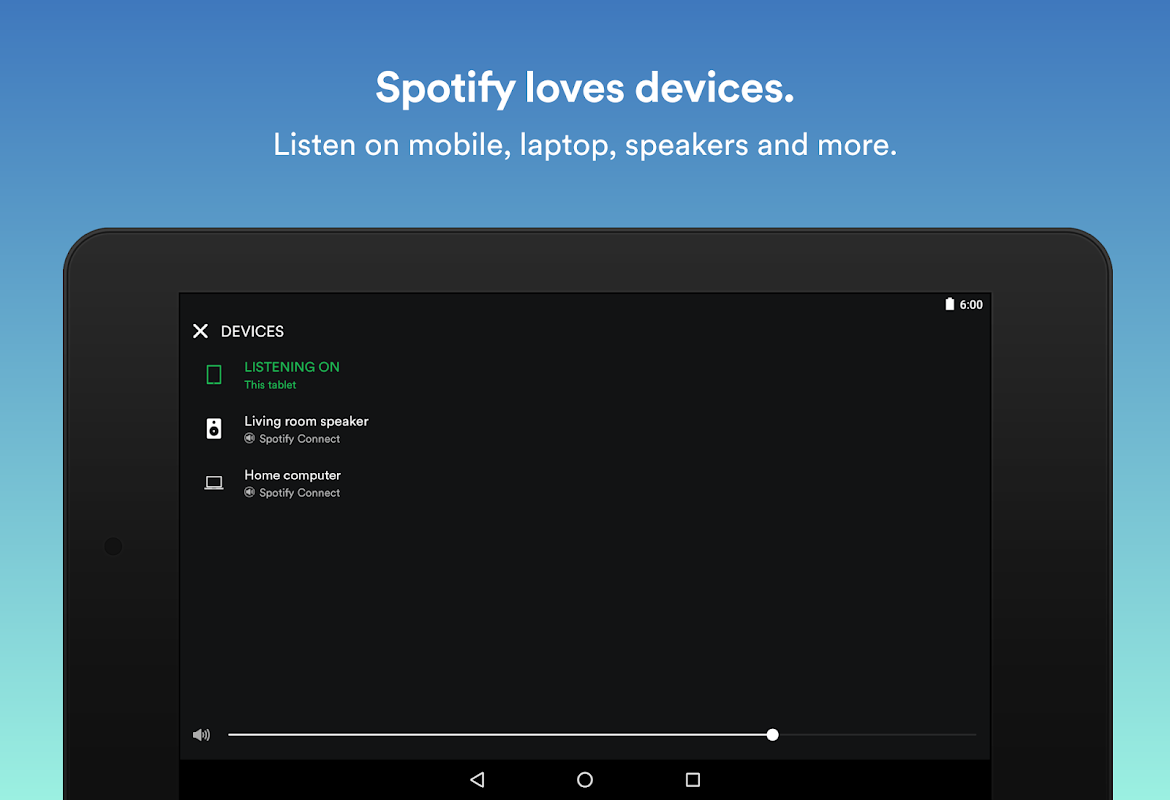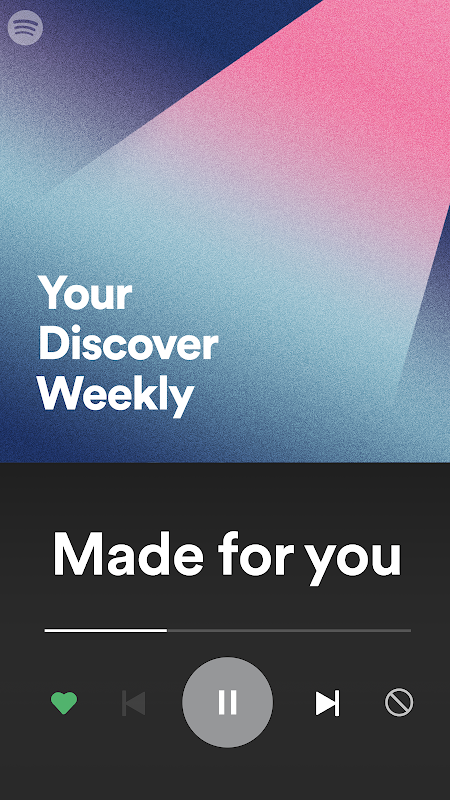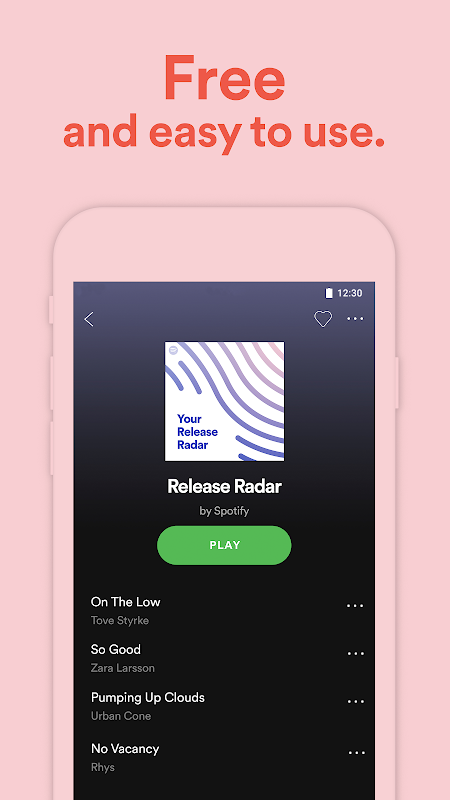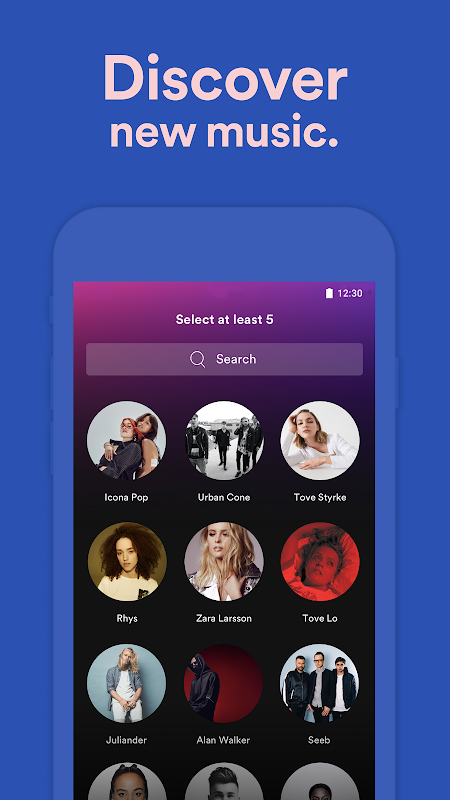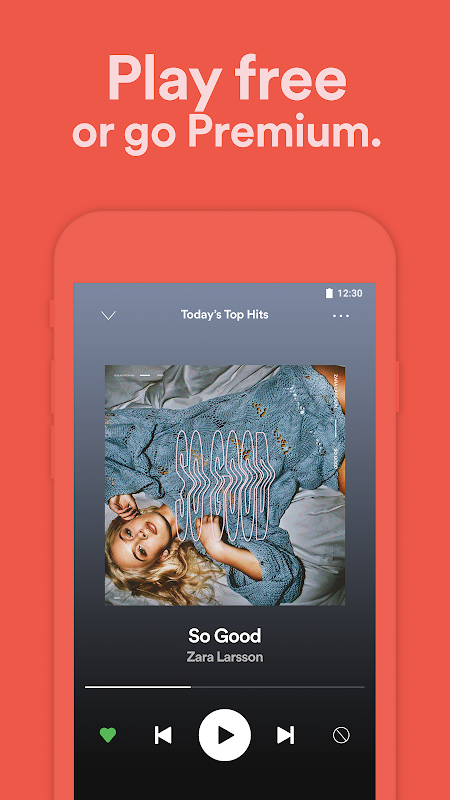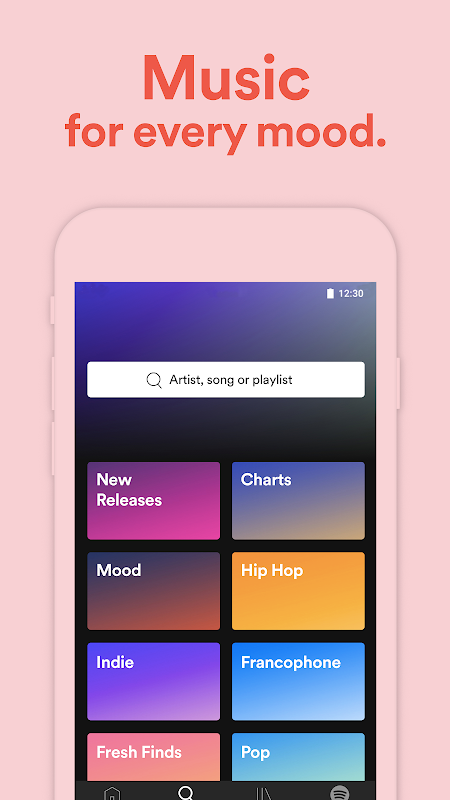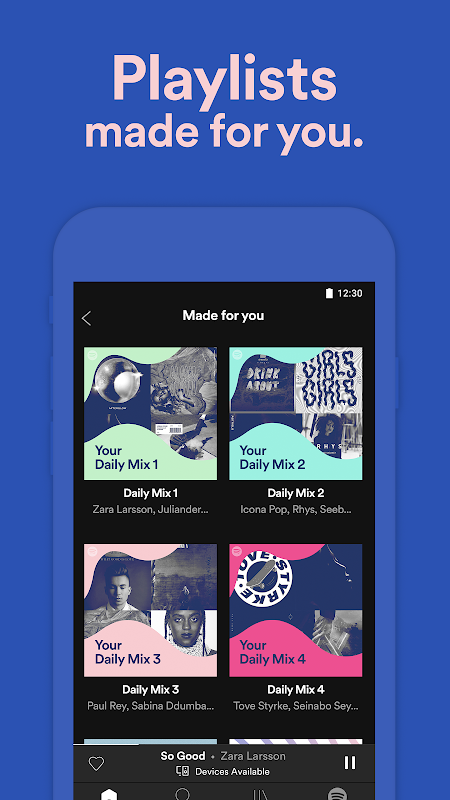 i lo ve oscar lillingston

Pagando, como todos nosotros, esta gente quiere todo gratis...
esta súper vacano. :-) :-)

solo es gratis con internet
muito bom baixei um monte de musica
isso eh mesmo seguro.. eh baixa mesmo muitas músicas .. ?
Muito bom o app, só falta a versão Premium. não achei disponibilizem por favor.
Quer a versão premium? faça que nem eu, assine!!
esta apk es premium o esta mod?
Premium stu cazz..imbroglioni,la prossima volta non scrivete "premium" toglietelo...
Premium ya no hay q poner crédito Dr es digan