Download Clash of Clans APK Info :
Download Clash of Clans APK For Android, APK File Named com.supercell.clashofclans And APP Developer Company Is Supercell . Latest Android APK Vesion Clash of Clans Is Clash of Clans 10.134.12 Can Free Download APK Then Install On Android Phone.
Clash of Clans APK Description
He who wishes to be obeyed must know how to command" Clash of Clans is a freemium mobile strategy video game developed and published by Supercell. The game is set in a fantasy themed persistent world where you assume the role of a village chief. Clash of Clans tasks you to build your own town using the resources gained from attacking other players through the game's fighting features. The main resources are gold, elixir and dark elixir. You can conjoin to create clans, groups of up to 50 people who can then partake in Clan Wars together, donate and receive troops, and talk with each other. There are 4 currencies or resources in the game. Gold and elixir can be used to build and reload defenses that protect the player from other players attacks. Elixir and dark elixir is also used to train and upgrade troops and spells. Gems are the premium currency. Attacks are rated on a 3 star scale and have a maximum timed length of 3 minutes. The game also features a single player campaign in which you can attack a series of fortified goblin villages and earn gold and elixir. Clash of Clans has 2 'builders'. By default you can install more builders (maximum 5) using gems, builders are important for upgrading any building. If all builders are busy you have to wait (if you want to upgrade a building) for them to be free or free them up using gems.
From version Clash of Clans 10.134.12
:
Added: 2017-11-26 10:08:19
Modified: 2018-04-09 13:29:58
Updated: 2018-04-19 15:33:04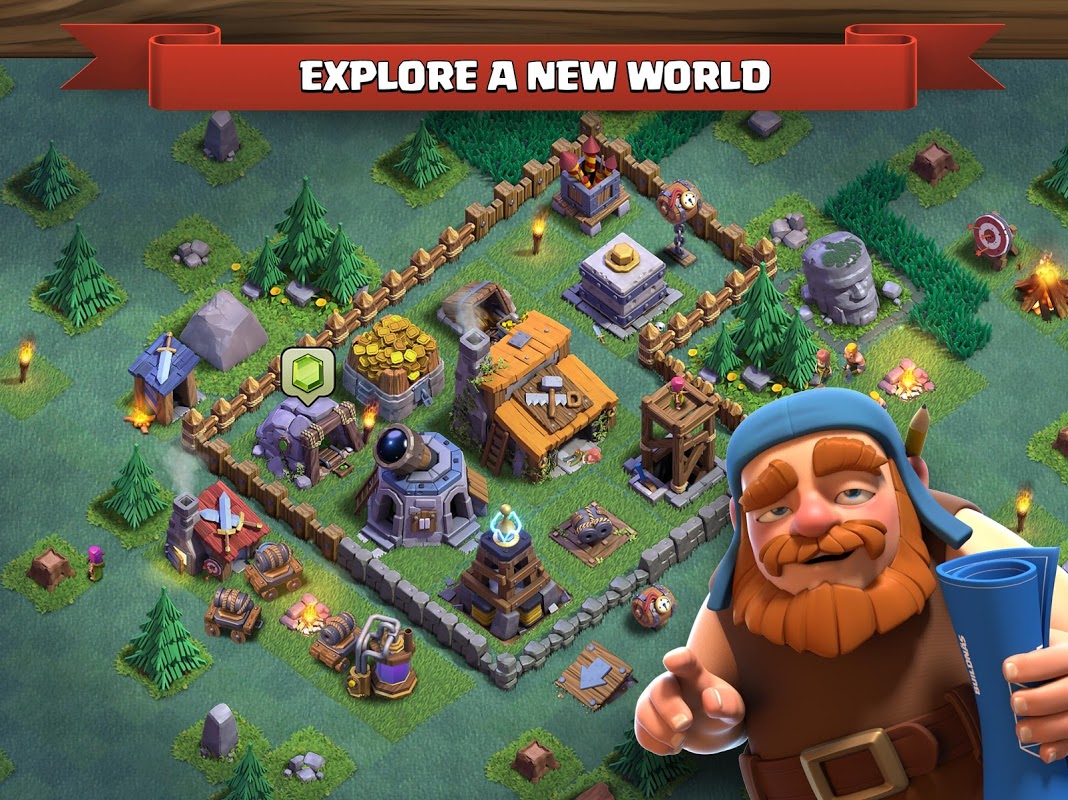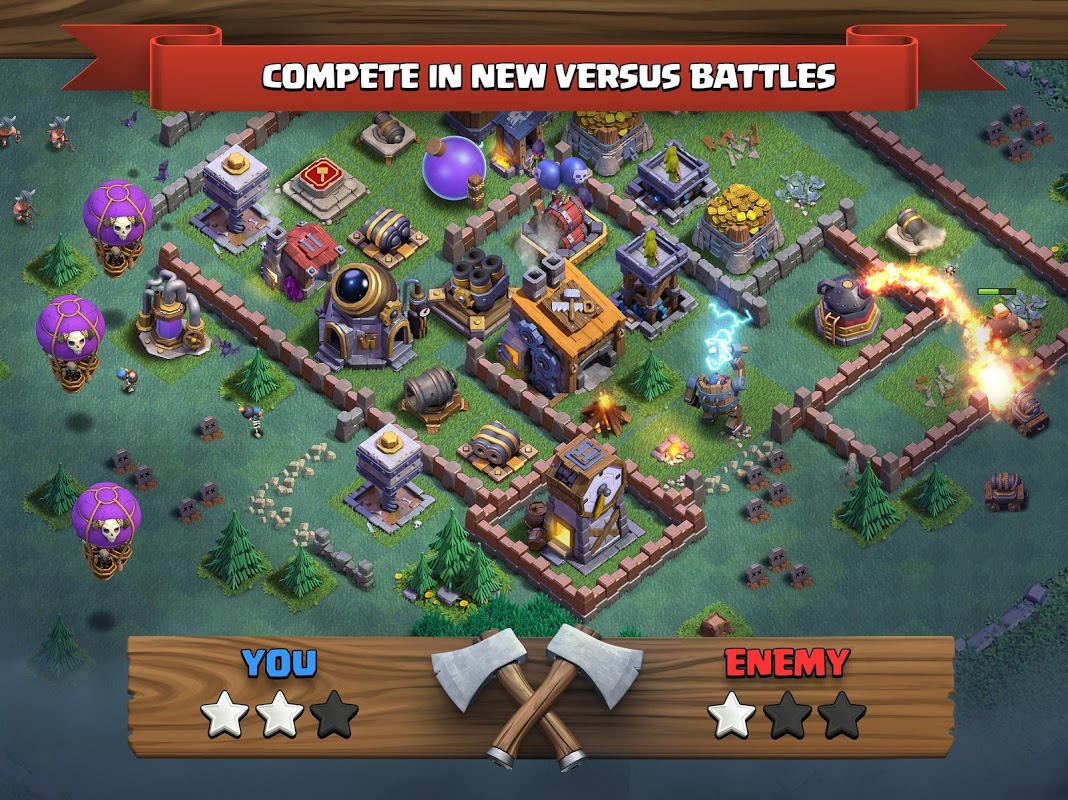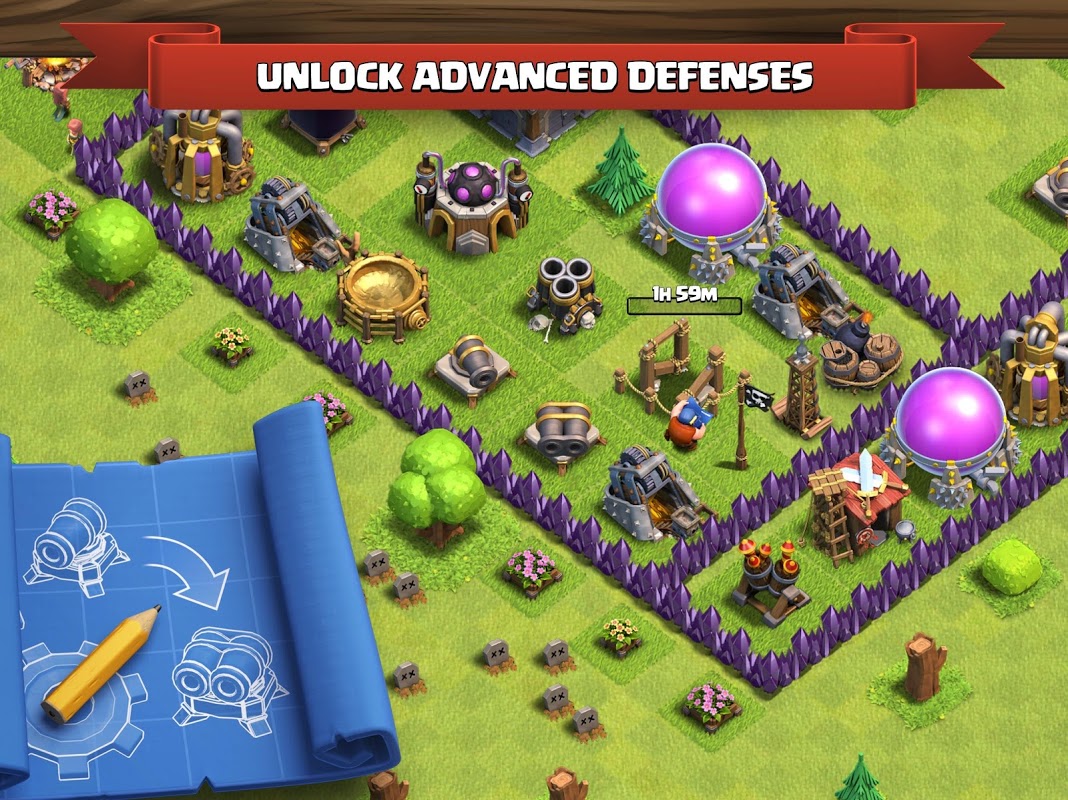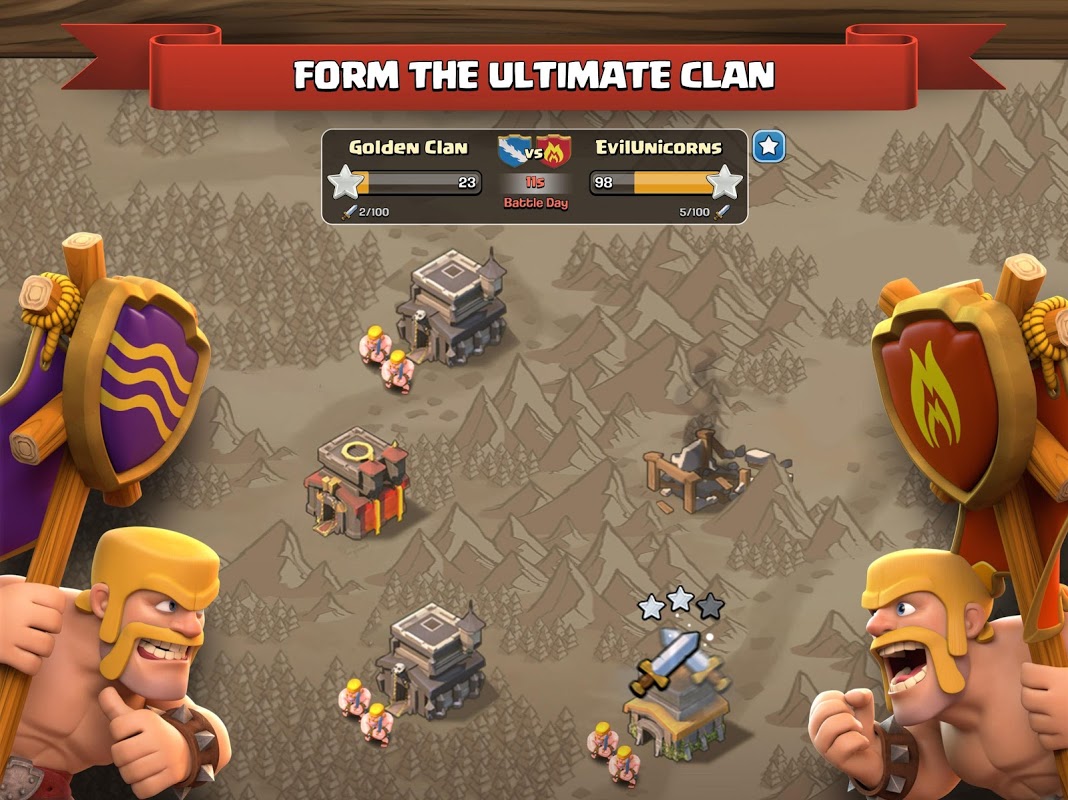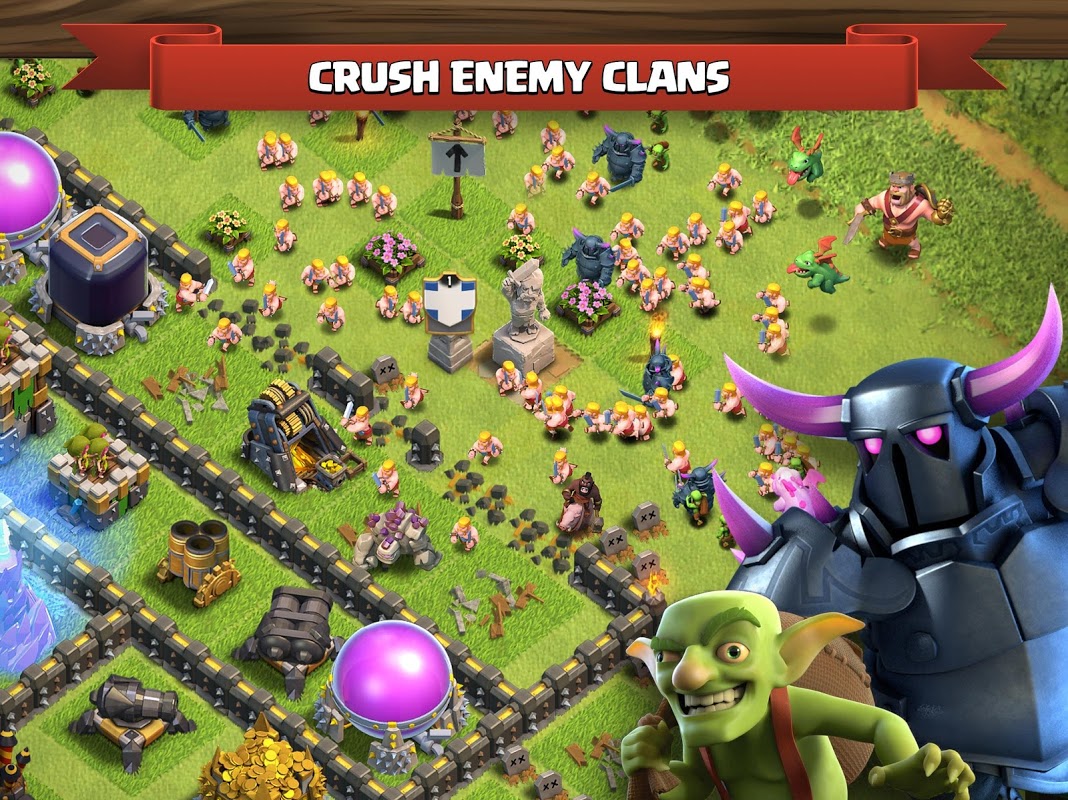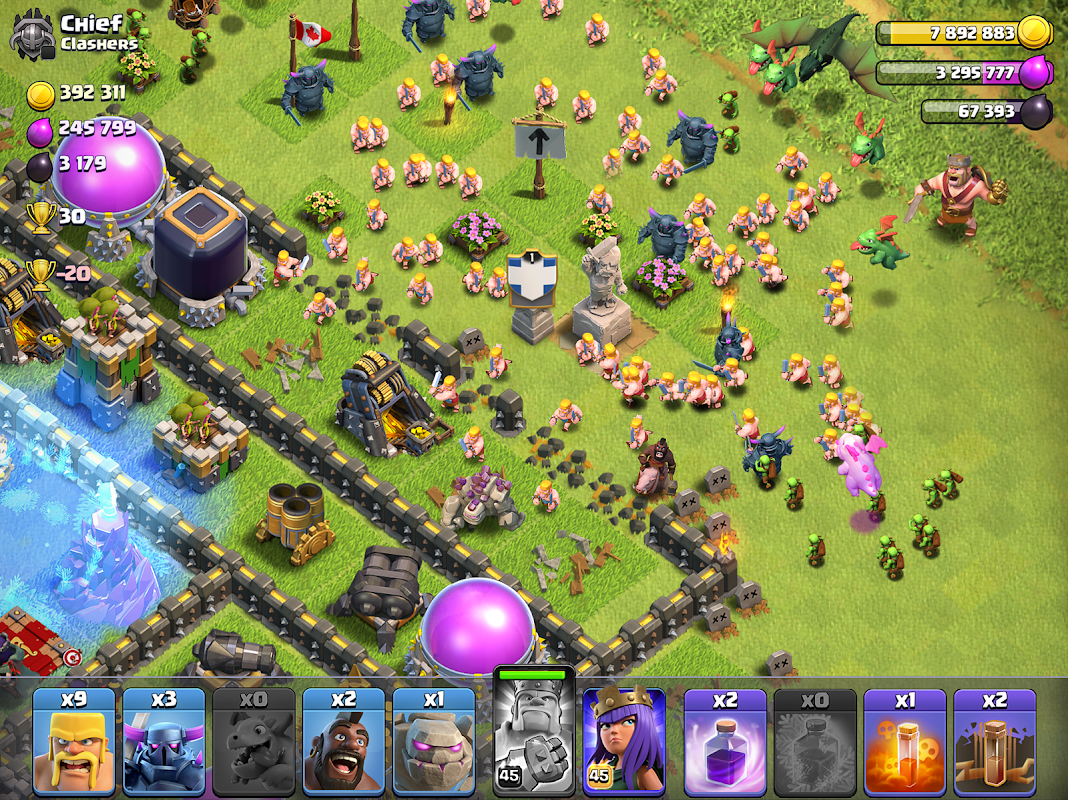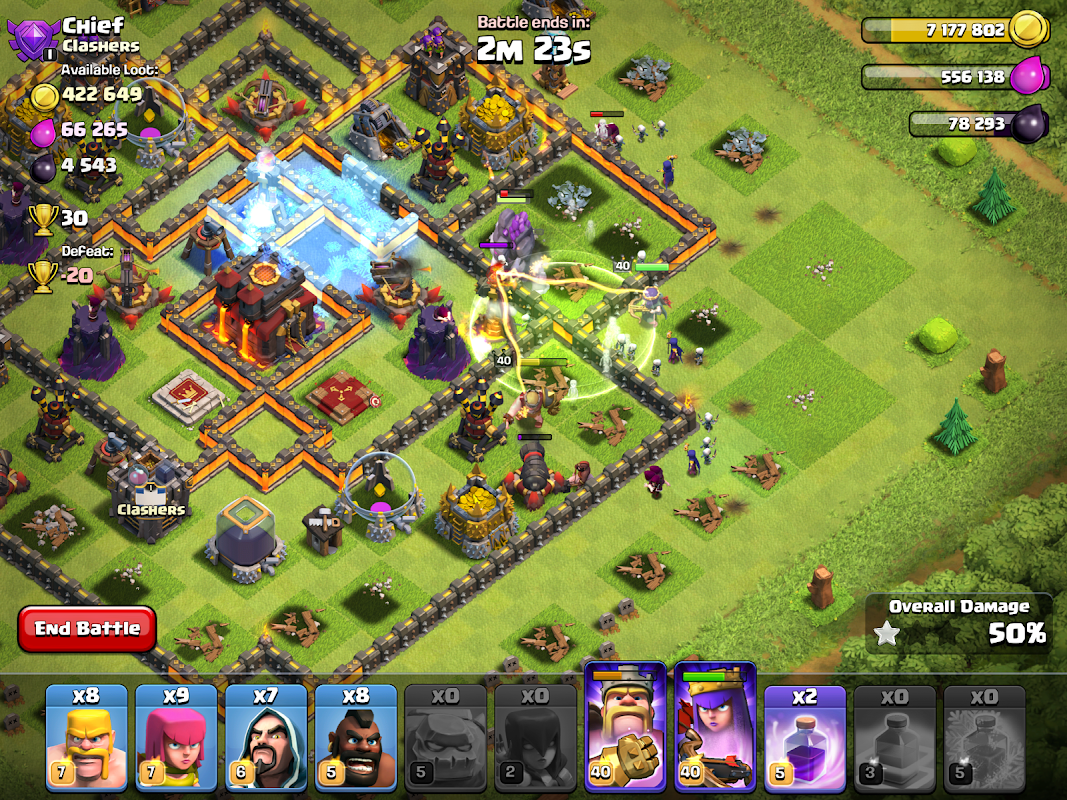 e mais bom dinheiro infinito
como estas chamo?? jajajjaja
lol maybe your country is a shithole lmao
you idiot. can't understand
COC GAME IS DAMEGE BRAIN AND HEART
DANGEROUS GAME IS COC .DO NOT PLAY BRO
join my clan BIG BOYS #VYRQ8898
vdd eu sacrifiquei meu minecraft pelo clash of clans pq eu ja tenho roblox e sinto que ja estou mt bem coparada a pessoas pobres e eu quero o de pc mesmo então concordo ,'D
بل كلاش اوف كلانس احلى لأنو كلاش رويال ما فيها قرية بتبني فيها.
Minecraft ainda é mais jogado
que português lindo em seu merda
tu peut me donné ton facbook
تكدرين تغيرين الاسم تقدمين طلب على المساعدة والدعم
لعبة الي يصعد كووسه والله يندم
Maicol eres bruto o que Clash Of Clans es mejor subnormal.
Los que escriben mal son ratas de minecraft.
Lo peor es que en el clan el lider dice minimo de 1500 y cuando no hago los 1500 o mas me expulsan.
La aplicación no es malo canto de anormal.
what its grate just be great full
mdr le max c'est 6 gemmes pas plus
nama klan nya apa mas saya mau gabung asal diberi bantuan
seu inútil entra pelo Lucky pather e pronto inútil burro
antes de falar alguma coisa o clahs royale é mais jogado que clahs of clah
أم رائد هل هيه صحيح رؤؤؤعه
امشي ياكلب لحسن لعبة كلاس اوف كلانس
Che simio pelotudo, Cuántas copas tenés vos y tu país?, Negro envidioso boludo
شباب شونكوم اني بموت على كلاش😙😘😍
اطينياها بيوم واحد امكس القريه بيت عشره و كل شي ماكس والله
moi nguoi oi vao hoi kiên 9x9kiênkvt. nhe
its online game its not hack
harusnya mantap jiwa tapi nggak papa deh suka suka kamu
eu jogo a 7 anos vc tem razão
unase a mi clan palacios bandera amarilla con rallas