Download Clash Royale APK Info :
Download Clash Royale APK For Android, APK File Named com.supercell.clashroyale And APP Developer Company Is Supercell . Latest Android APK Vesion Clash Royale Is Clash Royale 2.3.2 Can Free Download APK Then Install On Android Phone.
Clash Royale APK Description
There is no avoiding war it can only be postponed to the advantage of others. Clash Royale is a freemium mobile strategy game developed and published by Supercell. The game combines elements from collectible card games, tower defense, and multiplayer online battle arena. Clash Royale uses the MOBA gameplay by deploying various units down two lanes. The two lanes then lead to two mini castles that protects the main castle in the middle. Whoever destroys the main castle wins the round. The tactical aspect of the game is simple: you have forms of units to deploy using a recharging elixir meter. From melee and ranged ground troops to flying troops, and even buildings that spawn units, different units costs different amounts of elixir to deploy. You're allowed 8 different units, so each unit is carefully selected and deployed at the right time with a strategy in mind. Each round lasts for 2/3minutes. It's time to duel players from around the world and take their earnings. Earn chests to unlock rewards. Collect powerful new cards and upgrades the one you already have. Destroy opponent's towers. Win Crowns. Form a Clan to share cards and build your own battle community. Challenge your Clanmates and friends to a private duel. Clash Royale will put you to the test in terms of problem-solving and strategy. Are you up for it?
From version Clash Royale 2.3.2
:
Added: 2016-08-28 08:38:03
Modified: 2018-06-27 22:45:41
Updated: 2018-07-17 18:10:49
SPECIAL EVENT CHALLENGES
• Introducing the first special event challenge: King's Cup!
• King's Cup is a limited time challenge with special rules
• Your first King's Cup challenge is free to enter
• Watch the King's Cup tournament livestream on Nov 6
FOUR NEW CARDS
• Tornado available on Nov 11
• One new card will be released every two weeks!
IMPROVEMENTS
• During a Friendly Battle, both players' cards are leveled up (or down) to the "Tournament Rules" for an even playing field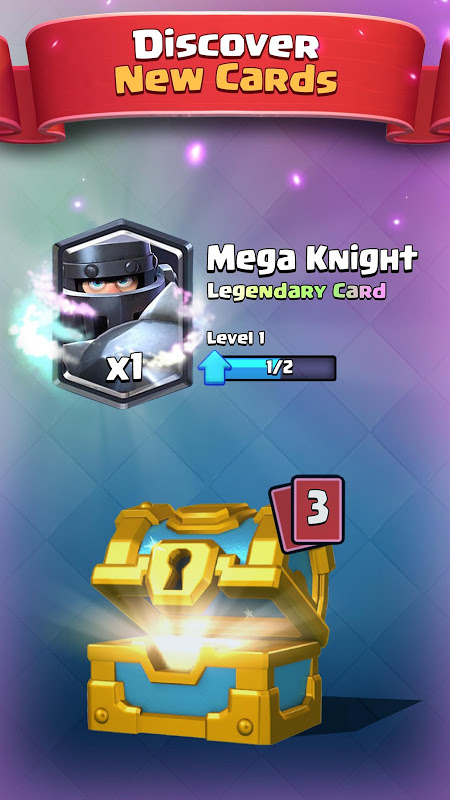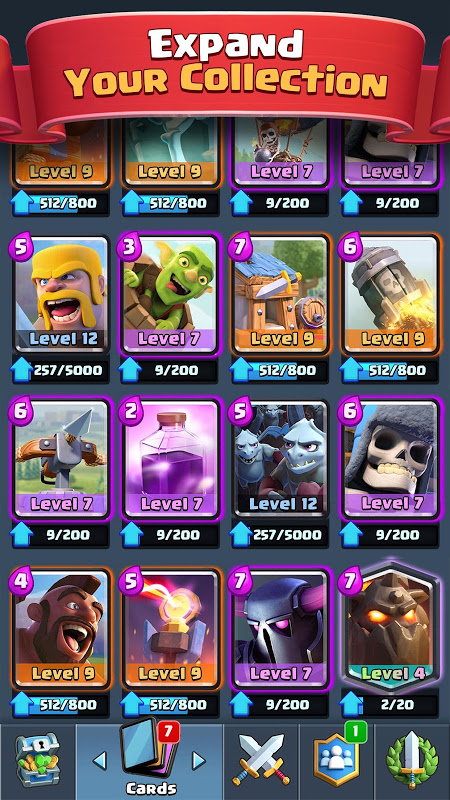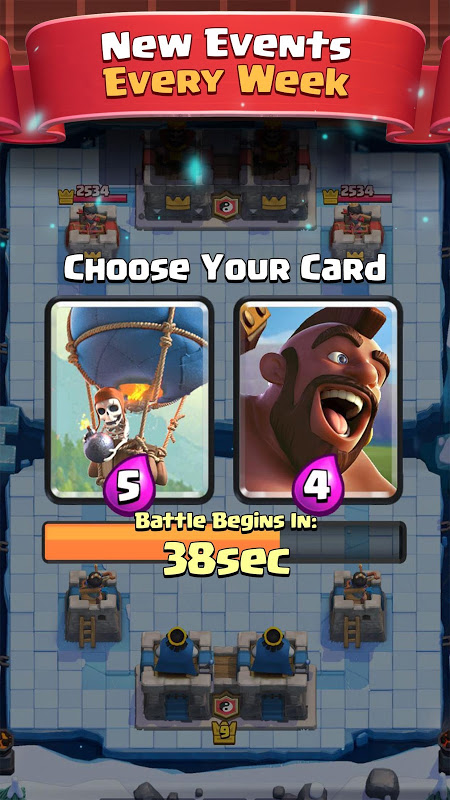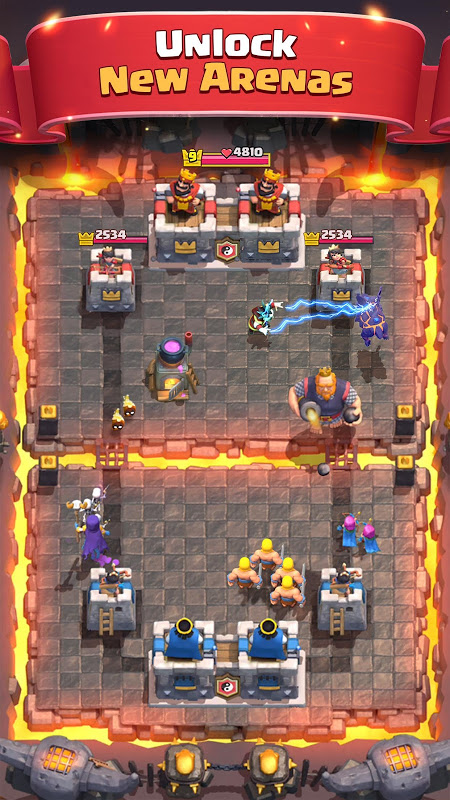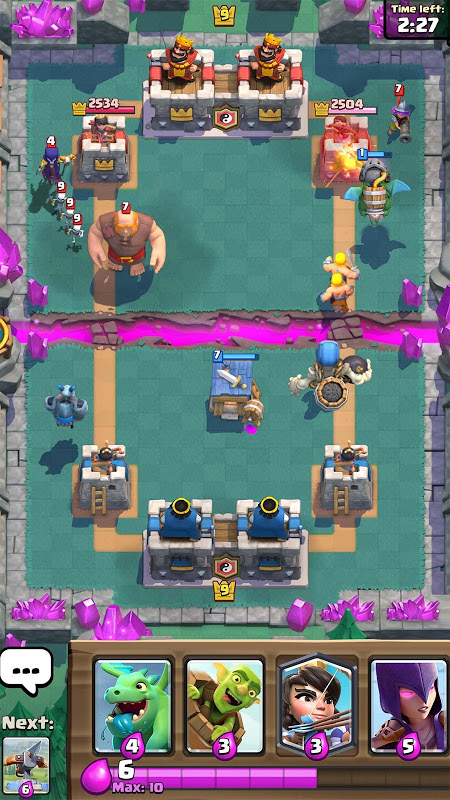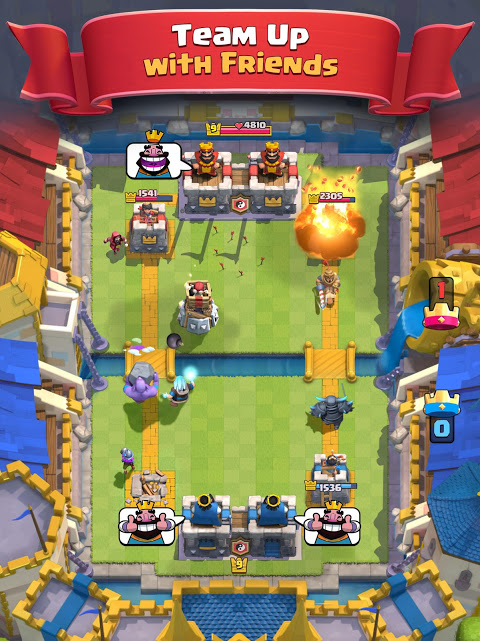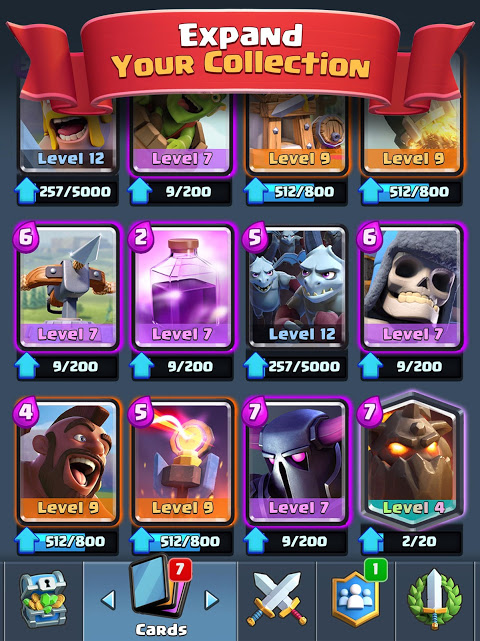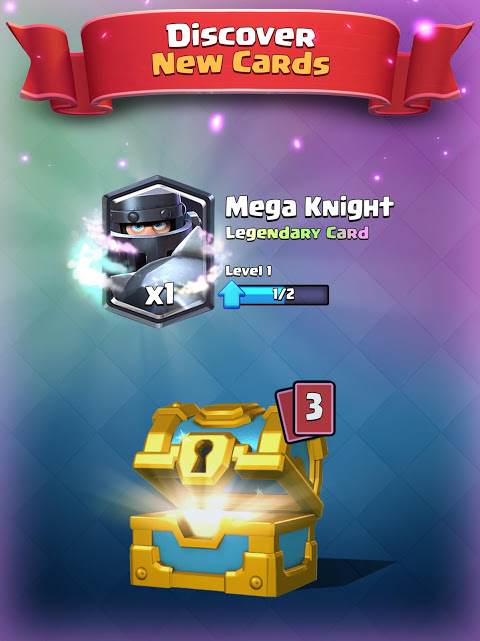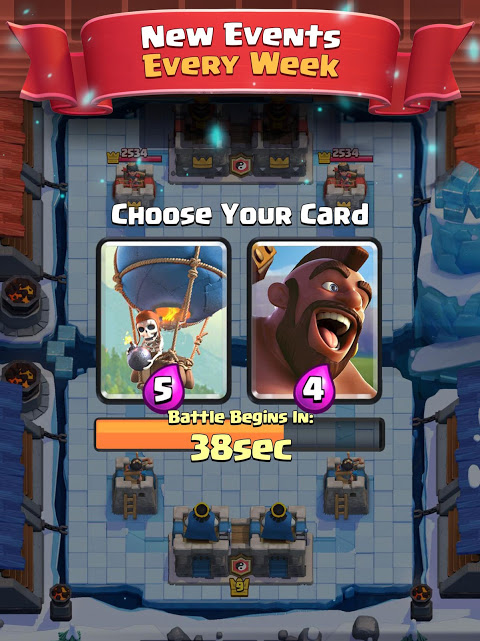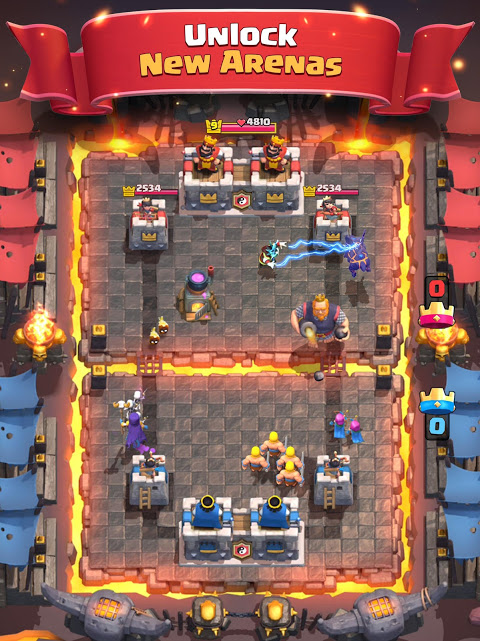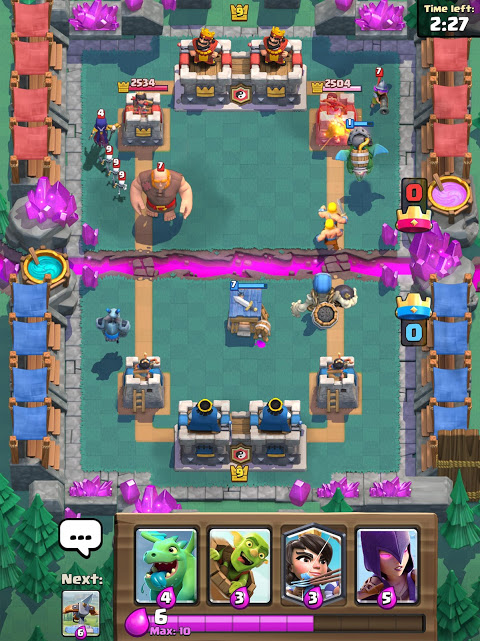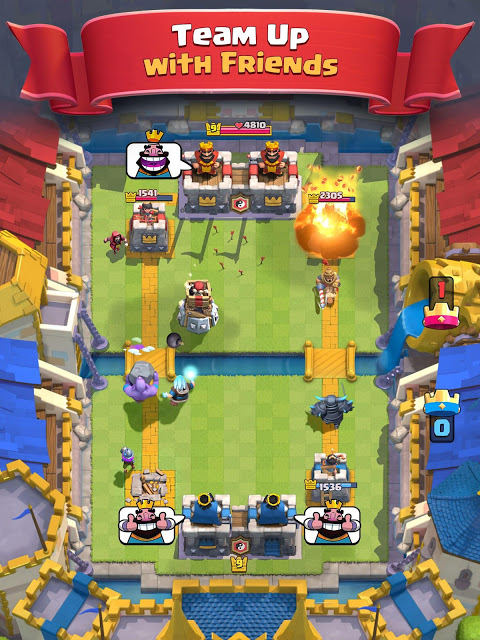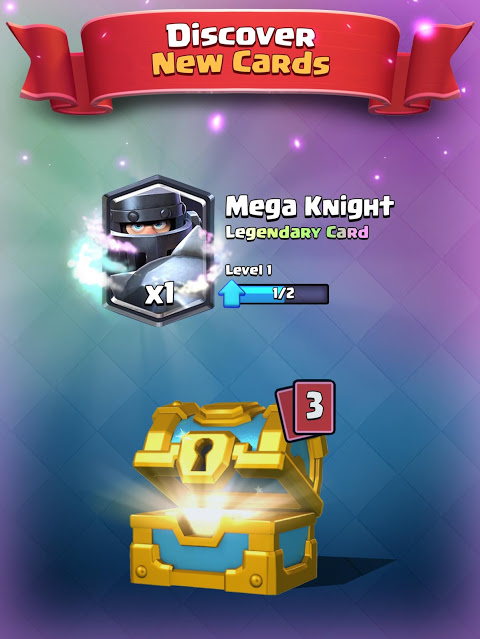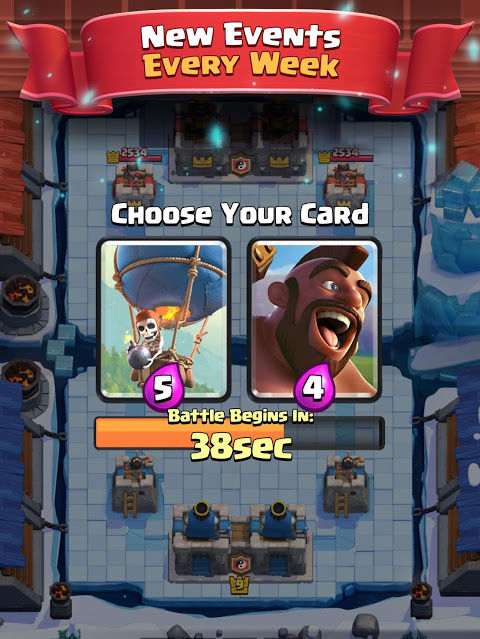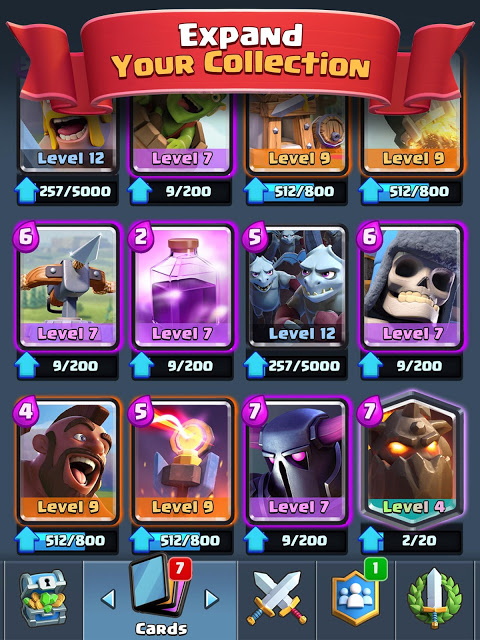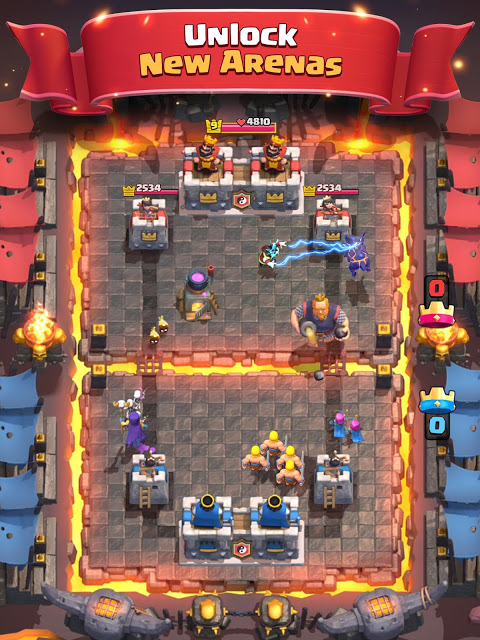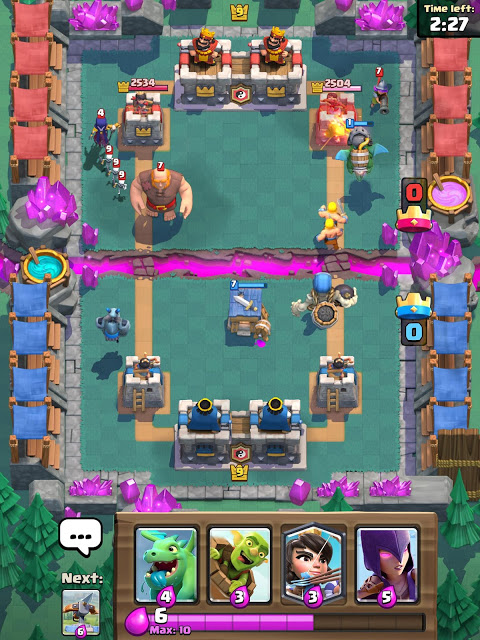 cara então somos iguais kkkk
cum te numesti pe clash eu uniKitty ro
https://link.clashroyale.com/invite/clan/en?tag=P0VYP80J&token=ha2w7wyh&platform=android join my clan then 😄
no seas malo anda mandar eso otra parte
porque no minimo vc fala palavroes la
quem da a hora e o relógio
esta buenísimo clash royale
tendrás un celular de baja version cero v:
I can see in your face that your not at arena 12 and say the truth
se vc não gostou foda-se todo mundo vai baixar mesmo se seu celular é ruim não é problema de ninguém vai reclamar no seu qu
Mentira tem perna curta seu noob
gracias enceriio te gusta
pô bicho para de falar palavrão que droga baralho,filho da puga
pô bicho para de falar palavrão que droga baralho,filho da puga
yo siempre gano doy crac 😀😀😀😀😀😀😀😀😀😀
no porque tengas las legendarias eres un crac 😂😂😂😂😂😂😀😀
no porque tengas las legendarias eres un crac 😂😂😂😂😂😂😀😀
no la quiero recomendar pero si la recomiendo 😝
es cierto por tener todas las legendarias no eres pro 😂😂😂😂😂😂😂😂😂😂😂😂😂😃
اللعبة روعة أنصح بتنزيلها
اللعبة روعة أنصح بتنزيلها
gente quem não consegui baixa clash royale
No por q tengas legendarias eres un pro 😂😝
abaixa sim só ir pelo Play Store e atualizar Por Favor abaixe
El mejor juego clash royale
vc não sabe então para com isso
si yo siempre gano soy pro
kkkk to no torneio barbaro
eu sou da arena 11 tenho todas as cartas do jogo
Y yo arena 12 y todas la lendarias :v
Vtmnc vtmncccc cvc tm n c tttt mmmmm and cvc
Vtmnc vtmncccc cvc tm n c tttt mmmmm and cvc
cala a boca cada um tem o seu gosto
esta bueno el juego pero lo malo esque soy arena8 y no me a salido legendarias
اسمه عافيتي و بعد عمري ال اكلان ال يجي الف الف هلا و احطه علا راسي
maçã kkkk o certo é massa
بعد بس المواليد والعنوان ويطلعولج جنسيه
otário o jogo é muito bom.
j'ai jamais payer sur le jeu et je suis arene 11 avec tt les cartes légendaire compris j'y joue depuis la sortie et sa prend le temps avant d'avoir des légendaires mais patiente sa viendra
اتخبل ماك احلى منهه😂😂😂😂😂😂😂😂😂😂😂😂😂😂😂😂😂😂😂😂😂😂😂😂😂
يب لأنه اسطوري و إذا لقيته حضك خرافي