Download Clash Royale 2.2.4 APK Info :
Download Clash Royale 2.3.4 APK For Android, APK File Named And APP Developer Company Is Supercell . Latest Android APK Vesion Clash Royale Is Clash Royale 2.3.4 Can Free Download APK Then Install On Android Phone.
Download Clash Royale 2.2.4 APK Other Version
For Download Other Clash Royale versions Visit Clash Royale APK Archive.
Download Clash Royale.apk android apk files version 2.2.4 Size is 101260992 md5 is c11d1be7f1e5eaa8ac74c0eab6ea792c By Supercell This Version Need Ice Cream Sandwich 4.0.3 - 4.0.4 API level 15, NDK 8 or higher, We Index Version From this file.Version code 284 equal Version 2.2.4 .You can Find More info by Search com.supercell.clashroyale On Google.If Your Search supercell,clashroyale,strategy,clash,royale Will Find More like com.supercell.clashroyale,Clash Royale 2.2.4 Downloaded 8116229 Time And All Clash Royale App Downloaded Time. There is no avoiding war it can only be postponed to the advantage of others. Clash Royale is a freemium mobile strategy game developed and published by Supercell. The game combines elements from collectible card games, tower defense, and multiplayer online battle arena. Clash Royale uses the MOBA gameplay by deploying various units down two lanes. The two lanes then lead to two mini castles that protects the main castle in the middle. Whoever destroys the main castle wins the round. The tactical aspect of the game is simple: you have forms of units to deploy using a recharging elixir meter. From melee and ranged ground troops to flying troops, and even buildings that spawn units, different units costs different amounts of elixir to deploy. You're allowed 8 different units, so each unit is carefully selected and deployed at the right time with a strategy in mind. Each round lasts for 2/3minutes. It's time to duel players from around the world and take their earnings. Earn chests to unlock rewards. Collect powerful new cards and upgrades the one you already have. Destroy opponent's towers. Win Crowns. Form a Clan to share cards and build your own battle community. Challenge your Clanmates and friends to a private duel. Clash Royale will put you to the test in terms of problem-solving and strategy. Are you up for it?
Clash Royale
Version:
2.2.4
(284)
x86,armeabi-v7a
Package: com.supercell.clashroyale
8116229 downloads
96.57 MB (101260992 bytes)
Target: Ice Cream Sandwich 4.0.3 - 4.0.4 API level 15, NDK 8
c11d1be7f1e5eaa8ac74c0eab6ea792c
added on 2018-05-15 22:42:20 by latestapk
Clash Royale 2.2.4 APK Download by Supercell
In Clash Royale 2.2.4
SPECIAL EVENT CHALLENGES
• Introducing the first special event challenge: King's Cup!
• King's Cup is a limited time challenge with special rules
• Your first King's Cup challenge is free to enter
• Watch the King's Cup tournament livestream on Nov 6
FOUR NEW CARDS
• Tornado available on Nov 11
• One new card will be released every two weeks!
IMPROVEMENTS
• During a Friendly Battle, both players' cards are leveled up (or down) to the "Tournament Rules" for an even playing field
In Clash Royale 2.2.4
android.permission.ACCESS_NETWORK_STATE
android.permission.ACCESS_WIFI_STATE
android.permission.CHANGE_WIFI_STATE
android.permission.INTERNET
android.permission.READ_EXTERNAL_STORAGE
android.permission.VIBRATE
android.permission.WAKE_LOCK
android.permission.WRITE_EXTERNAL_STORAGE
com.android.vending.BILLING
com.farsitel.bazaar.permission.PAY_THROUGH_BAZAAR
com.google.android.c2dm.permission.RECEIVE
com.supercell.clashroyale.permission.C2D_MESSAGE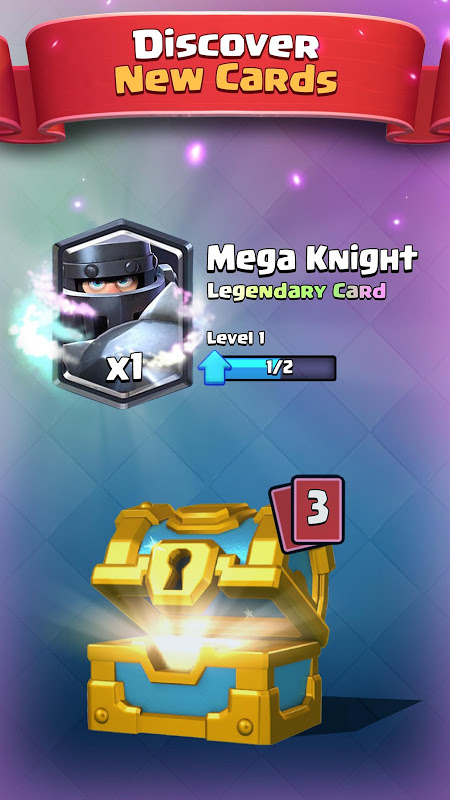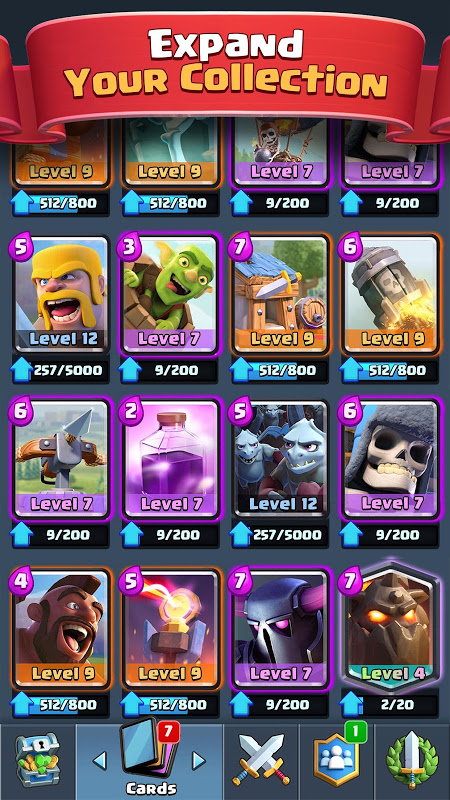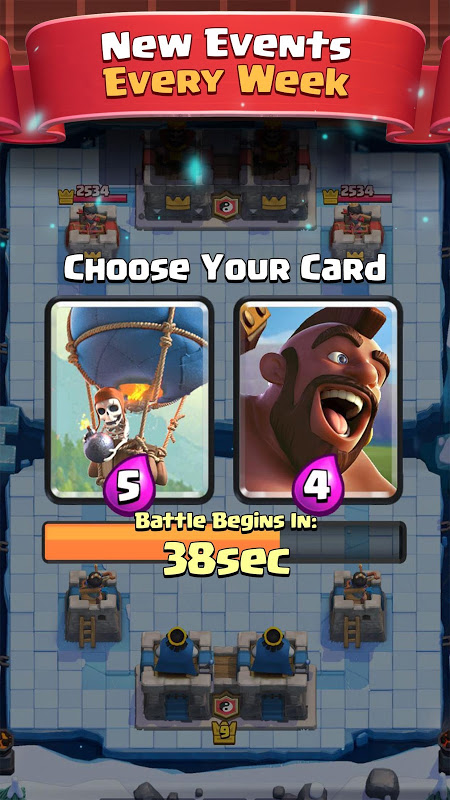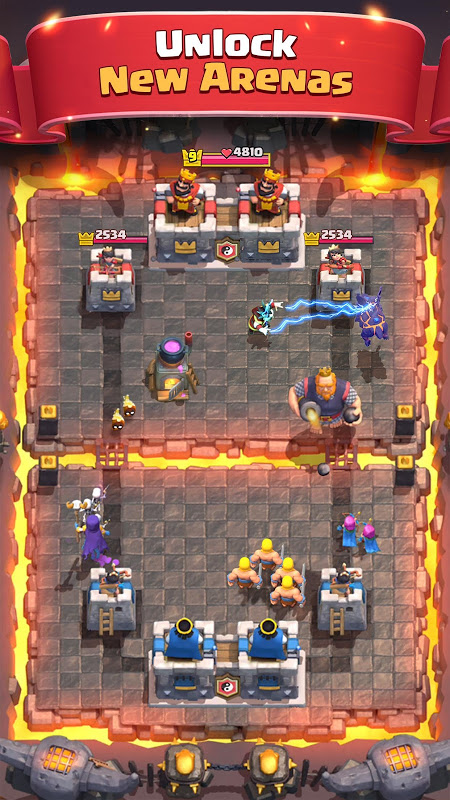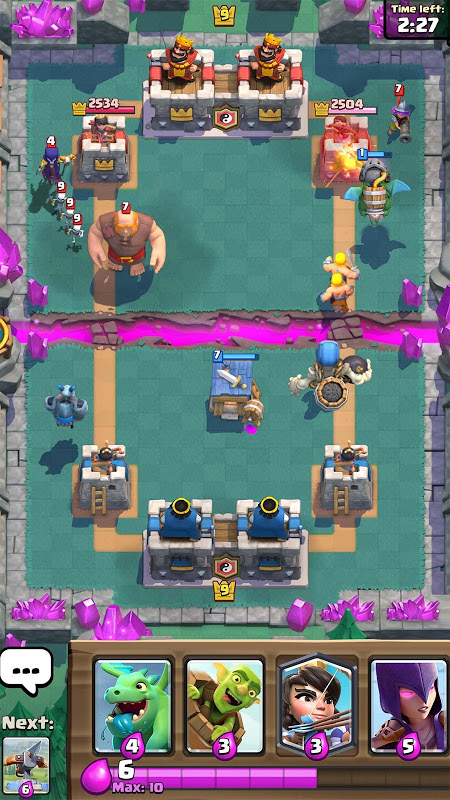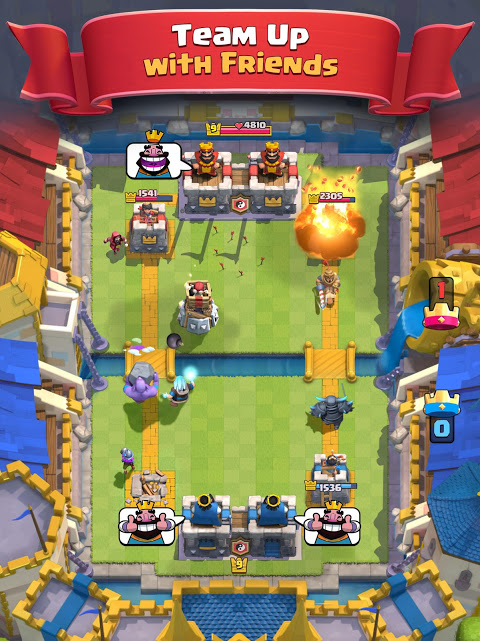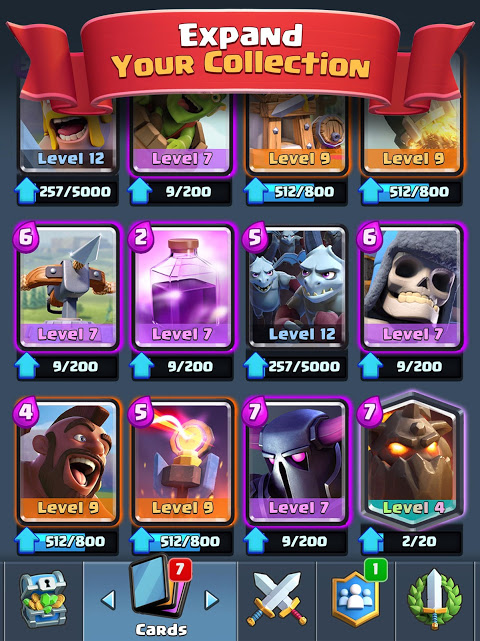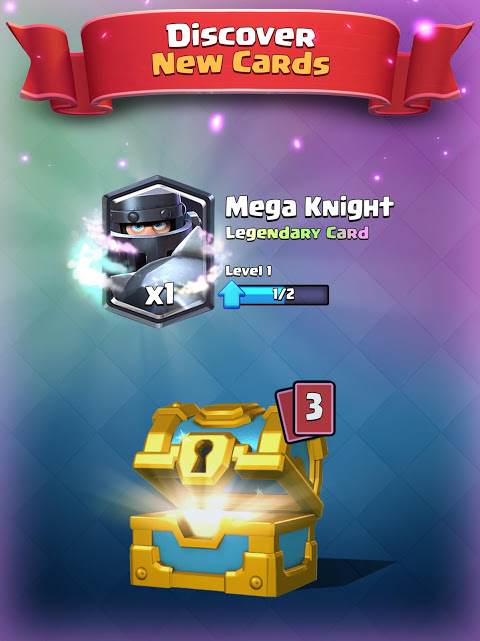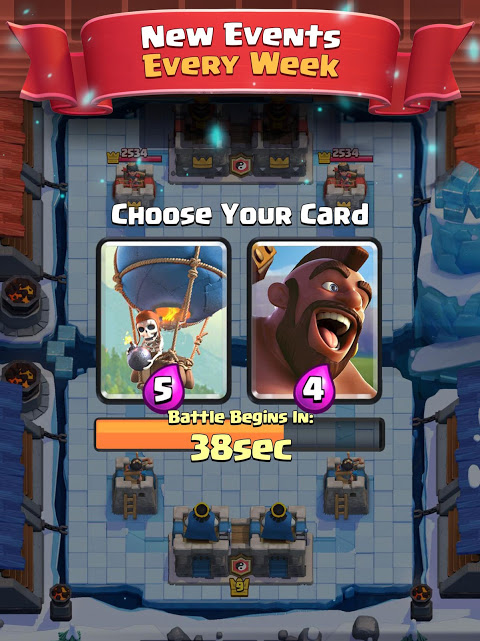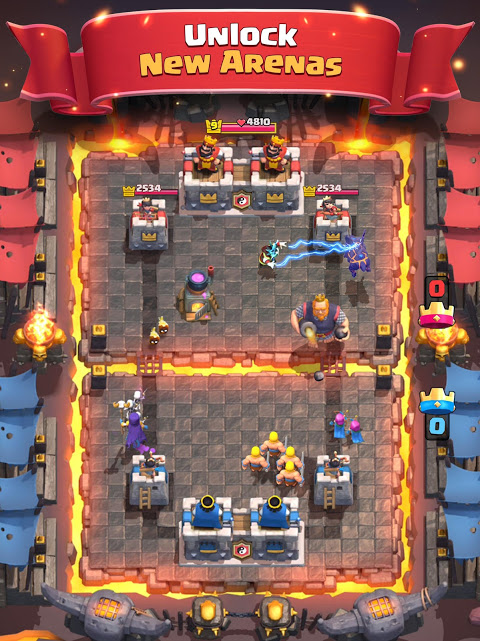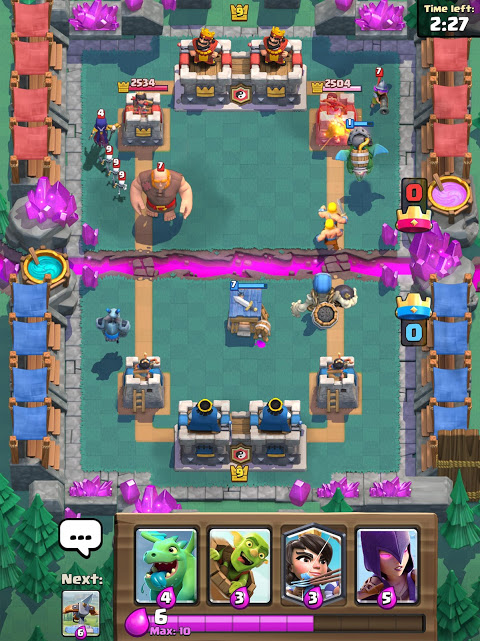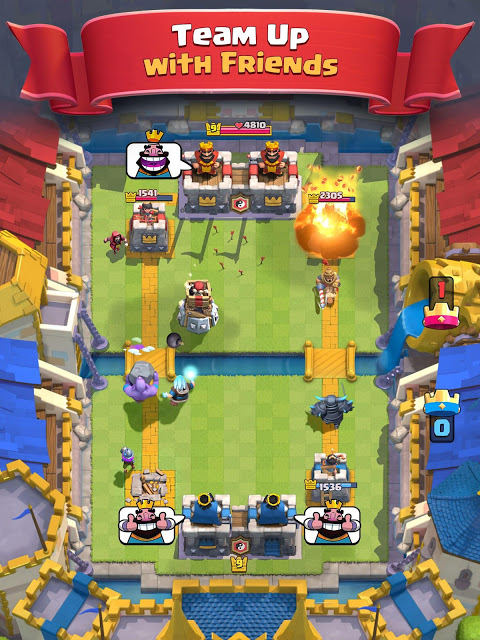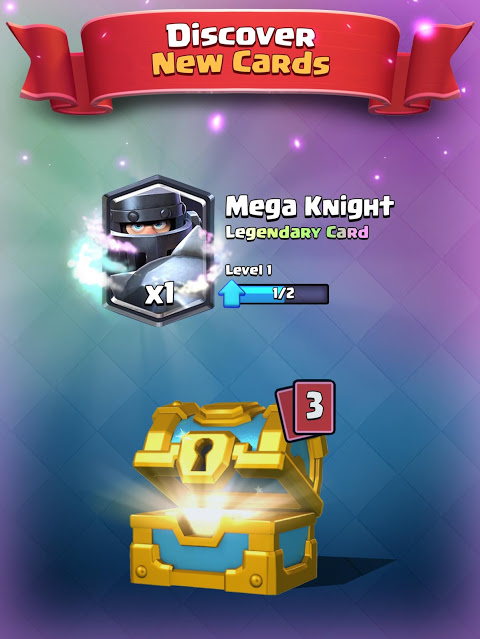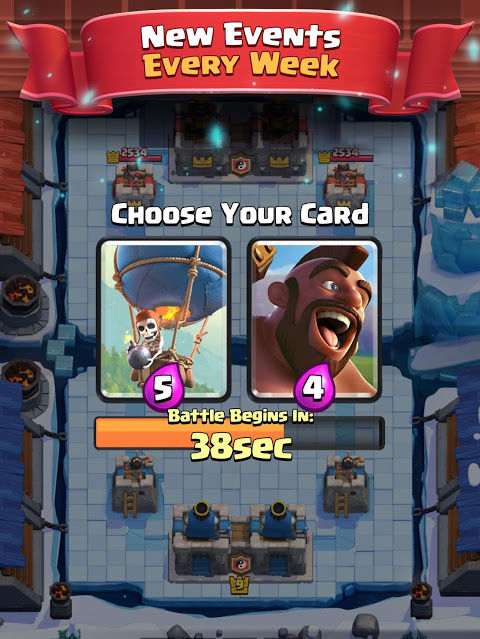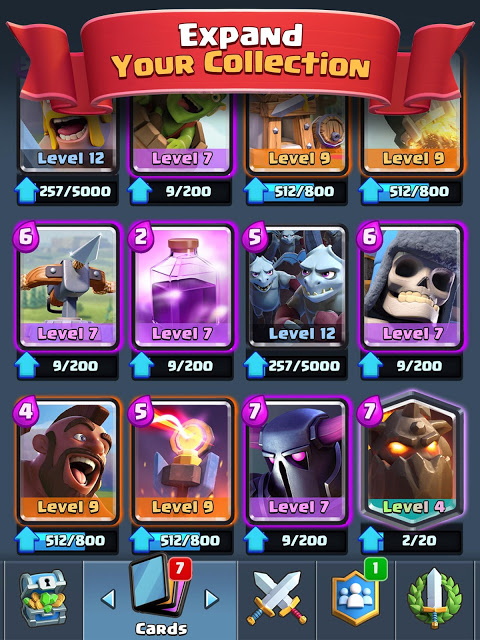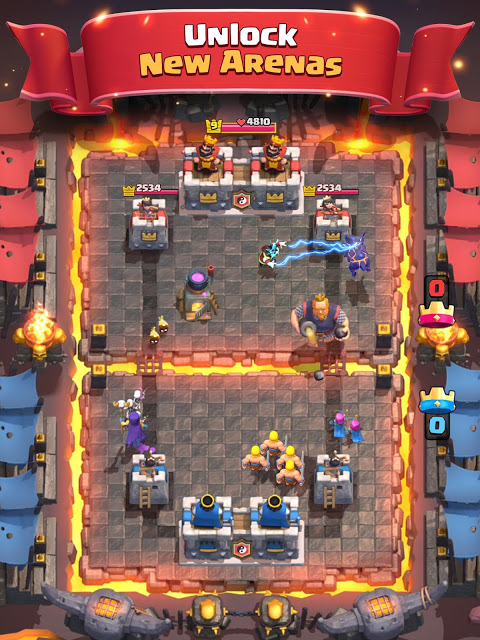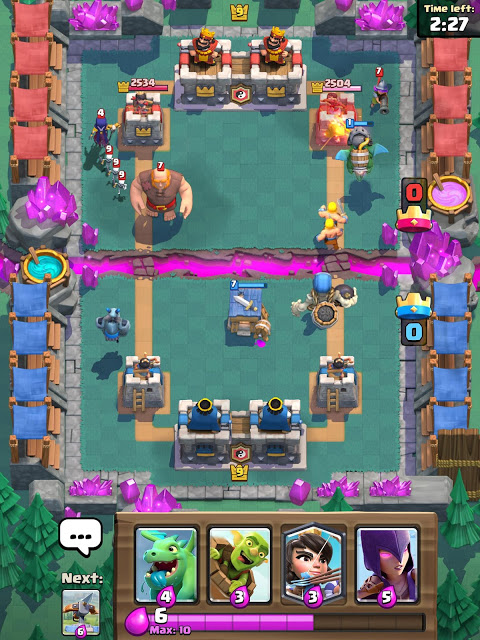 ممكن سؤال ليش اكلاش رويال و كلاش اوف كلانس من وراه التحديث الاخير متنفتح بس افتحهه تطلع الشاشةة سوداء و ويكلي تم ايقاف العبة ممكن تكلولي ليش وبس اني عندي هااي الشي لو اكو غيري هم
اني كنت العب كلان وصلت لساحه 3 وقالي تم ايقاف كلاش رويل رجاء صلحولي المشكله واني رجعت حملتهة
تعالي للقبيلة مالتي دعم فول
العبه جدا جميله اني صالي اهواي من نزلتهة يعني اني هسة الساحه 12 يعني الساحه الاسطوريه
اكلك اياد البصراوي اريد فلوس
this game is better game in the world
supercell estoy odiando tu juego soy nivel 6 y estoy en arena 4 y siempre me ganan chao
es un buen juego aunwue me borraron la cuenta dos veces mis amigos :'(
احسن لعبة من العاب كلام في السياسة
العبه حلوة بس اكو مشكله العبه من تلعبهة يسرقون الملف مالك وصور وان كان عندك فيس رح تنشر بدون مات حس اذا تريد تلعب كلاش رويال امسح الفيس بوك اشغله اثانيه صعبه المراحل من تريد تفتحهة باي
ممكن سوال بلا زحمه ليش لعبة كلاش اوف كلانس ع اخر اصدار بعد متشتغل بجهازي كم مره نزلته بس متقبل تفتح تطلعلي بس شاشه سوده اتمنه اعرف اذا جنت تعرف شنو المشكله