Download Ludo STAR : 2017 (New) 1.0.30 APK Info :
Download Ludo STAR : 2017 (New) 1.0.30 APK For Android, APK File Named And APP Developer Company Is Superking . Latest Android APK Vesion Ludo STAR : 2017 (New) Is Ludo STAR : 2017 (New) 1.0.30 Can Free Download APK Then Install On Android Phone.
Download Ludo STAR : 2017 (New) 1.0.30 APK Other Version
For Download Other Ludo STAR : 2017 (New) versions Visit Ludo STAR : 2017 (New) APK Archive.
Download Ludo STAR : 2017 (New).apk android apk files version 1.0.30 Size is 17928539 md5 is f8c371663cef8675e0c067c4ec63c64e By Superking This Version Need Ice Cream Sandwich 4.0.3 - 4.0.4 API level 15, NDK 8 or higher, We Index Version From this file.Version code 34 equal Version 1.0.30 .You can Find More info by Search com.superking.ludo.star On Google.If Your Search superking,ludo,star,board Will Find More like com.superking.ludo.star,Ludo STAR : 2017 (New) 1.0.30 Downloaded 459152 Time And All Ludo STAR : 2017 (New) App Downloaded Time. Get in the fun of one of the most famous games ever created. Ludo STAR : 2017 is the perfect game to play with your friends as it includes 4 different players and different features and game modes so you and your friends don't get bored and keep entertained for several hours. You can choose the colour of your player, between the four available colours which are red, blue, green and yellow. After all the players have chosen or were assigned to a colour, the game can finally begin. If your friends keep bragging about being Ludo experts, invite them to the app and challenge them to see who's the true king. Ludo STAR : 2017 will make you feel like an Indian emperor, as they were known to play this game back in the day. The app comes with some classic features which will make your gaming experience even better. Connect the app to your Facebook profile and invite your friends to play with or against you as there are several modes to choose from. If your friends are offline, you can play agains random player from across the globe in 2 or 4 player matches. Choose between different modes, which include Classic, Master or Quick according to your mood or the time you have to play. There are also some rules that you can play with such as doubling the pieces and kill 1 before entering home just to name a few. Ludo STAR : 2017 is completely free to play, so download it now and have fun!
Ludo STAR : 2017 (New)
Version:
1.0.30
(34)
armeabi
Package: com.superking.ludo.star
459152 downloads
17.10 MB (17928539 bytes)
Target: Ice Cream Sandwich 4.0.3 - 4.0.4 API level 15, NDK 8
f8c371663cef8675e0c067c4ec63c64e
added on 2018-02-12 10:48:25 by alltrick1
Ludo STAR : 2017 (New) 1.0.30 APK Download by Superking
In Ludo STAR : 2017 (New) 1.0.30
Update 1.0.25
- League Competition
- Country Flags
- Levelling Improvement
- Graphics Improvement
- Bug Fixes
- Performance Improvement
In Ludo STAR : 2017 (New) 1.0.30
android.permission.ACCESS_NETWORK_STATE
android.permission.INTERNET
android.permission.READ_EXTERNAL_STORAGE
android.permission.VIBRATE
android.permission.WAKE_LOCK
android.permission.WRITE_EXTERNAL_STORAGE
com.android.vending.BILLING
com.google.android.c2dm.permission.RECEIVE
com.superking.ludo.star.permission.C2D_MESSAGE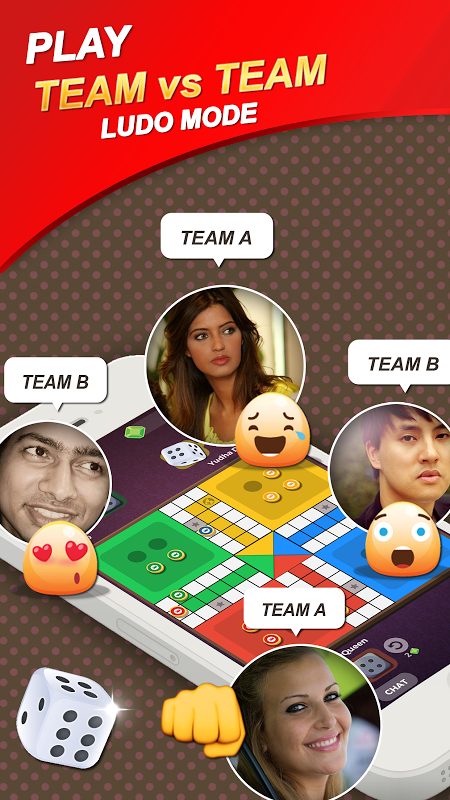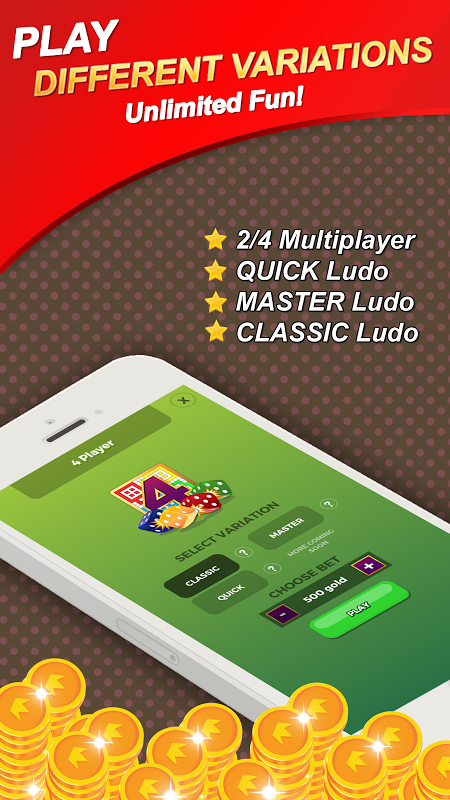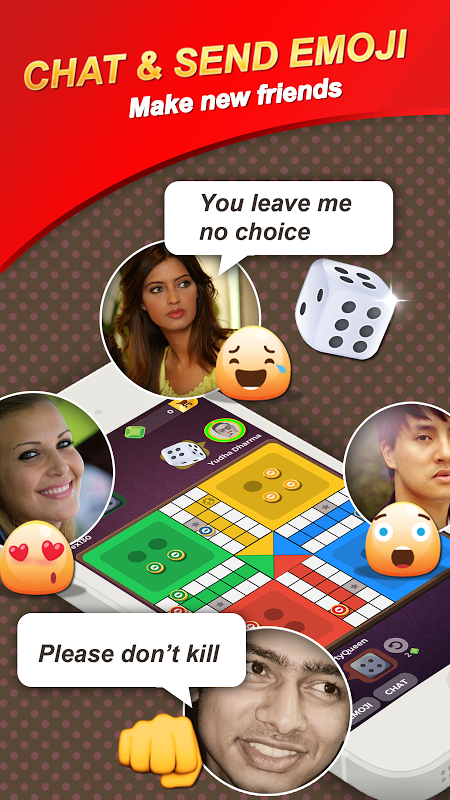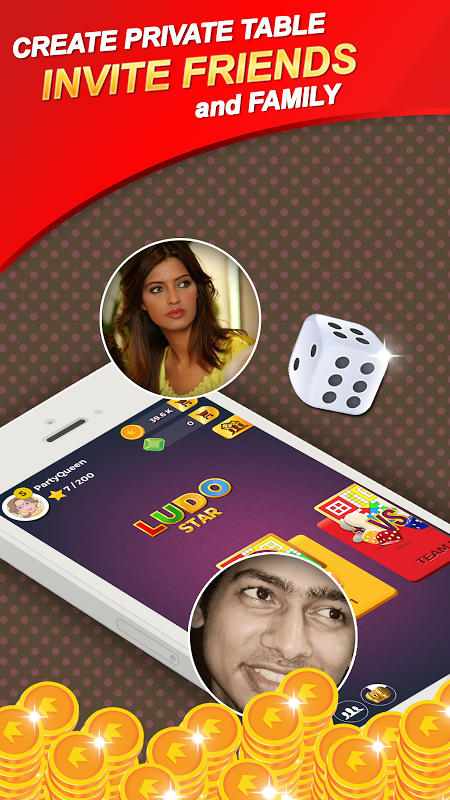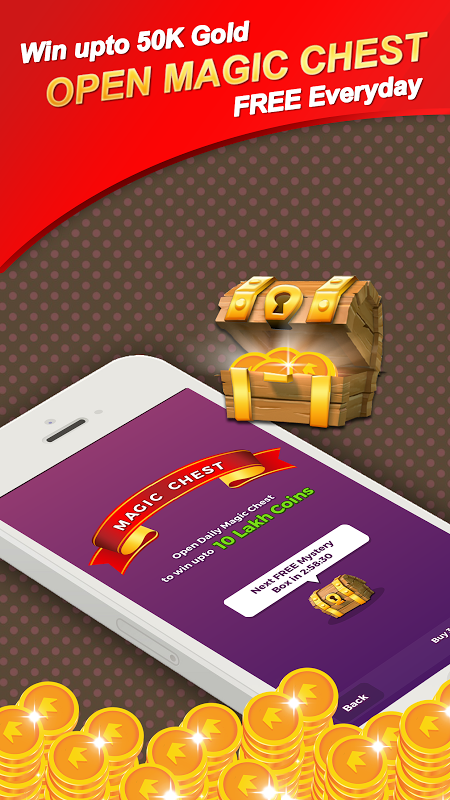 اللعبه جميله جدا بس يليت نكون نلعب بدون الفلوس الي جمعناها تقل عشان نلعب
ماعرفت كيف احمله يقولي التطبيق غير مثبت احد يعرف المشكله ايش؟
حمل العبه مره ثانيه وبتشتغل معك