Download PlayerPro Music Player APK Info :
Download PlayerPro Music Player APK For Android, APK File Named com.tbig.playerpro And APP Developer Company Is BlastOn LLC . Latest Android APK Vesion PlayerPro Music Player Is PlayerPro Music Player 4.8 Can Free Download APK Then Install On Android Phone.
PlayerPro Music Player APK Description
The ultimate music player for Android PlayerPro Music Player for Android is a must have app for all music lovers. It comes with a host of different features that not only allow you to play your favourite tracks but also helps you to organize the songs and learn about your playback habits. You can organize and browse your media by albums, artists, genres, folders, songs playlists and the player handles formats such as .ogg, .flac - after you enable the DSP Pack* - with a nice scrobbling interface that also allows you to generate smart playlists based on album, genre, title, play count, skip count, last played, duration, file patch, etc. PlayerPro finds anything in your library through search, filtering and sorting out all the items. It updates and corrects mislabeled tracks thanks to a powerful built-in tag editor. It also welcomes you through a visual browsing experience that navigates smoothly through your albums and artists in a grid or list display. You can add album network, artist pics and genre illustrations, connect to your favorite artists by reading bios and album reviews, download lyrics and sing along with your songs, evaluate and classify your songs using a 5 star rating system, view stats on your songs, including play counts, skip counts, play dates and sync your ratings with your desktop media player. WAIT, THERE'S MORE! > Choose between 5 different home screen widgets (4x1, 4x2, 2x2, 3x3, and 4x4) with a wide range of configurable options: display artist picture instead of album artwork, display ratings, display shuffle/repeat controls, etc. > Choose between 2 different lock screen widgets (4x2 and 4x4) with a wide range of configurable options: unlock slider selection, skip tracks using volume buttons, swipe gestures, background selection, controls selection, time display, skin selection, etc. > Capture all of your mobile listening history in real time thanks to scrobbling. Support for the official Last.fm app, the Simple Last.fm scrobbler app and the Scrobble droid app > Fade out your music while you fall asleep thanks to a built-in sleep timer > Give your phone a shake to switch to the next or previous song in the play list. Ideal to use when you are on the go > Display Now Playing notifications and controls in the status bar for quick access. > Customize what your headset buttons do thanks to a wide range of configurable controls * Once you install the DSP Pack, you'll enjoy: > a 10 band graphic equalizer with preamp to get even more control over your sound experience > your songs fade in and out from one track to the next by adjusting Crossfade playback > your music the way it was meant to be heard by removing gaps of silence between songs with Gapless playback
From version PlayerPro Music Player 4.8
:
Added: 2012-12-17 00:52:07
Modified: 2018-05-26 18:03:46
Updated: 2018-06-16 01:25:35
- Added an option to automatically skip unsupported audio files when playing a queue
- Various bug and stability fixes
- Updated translations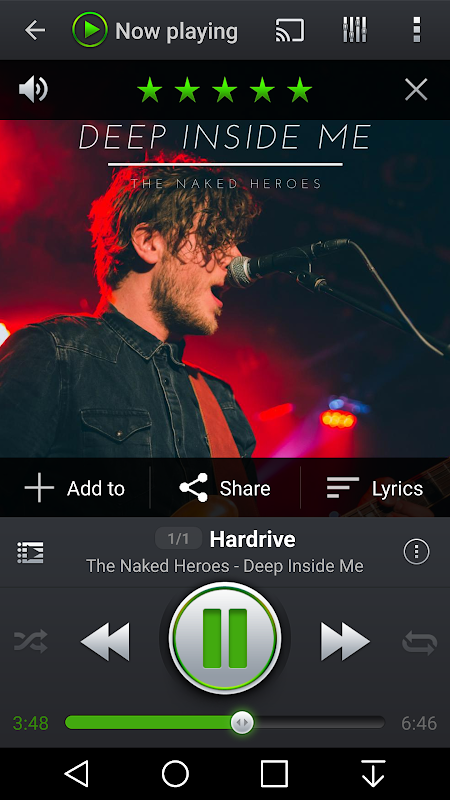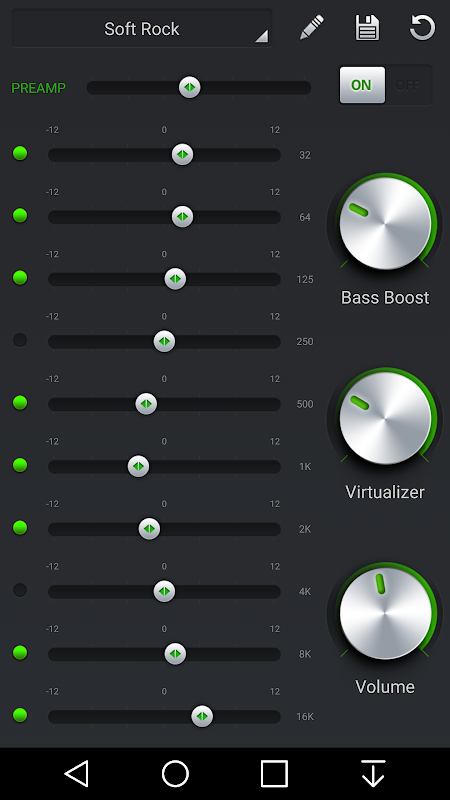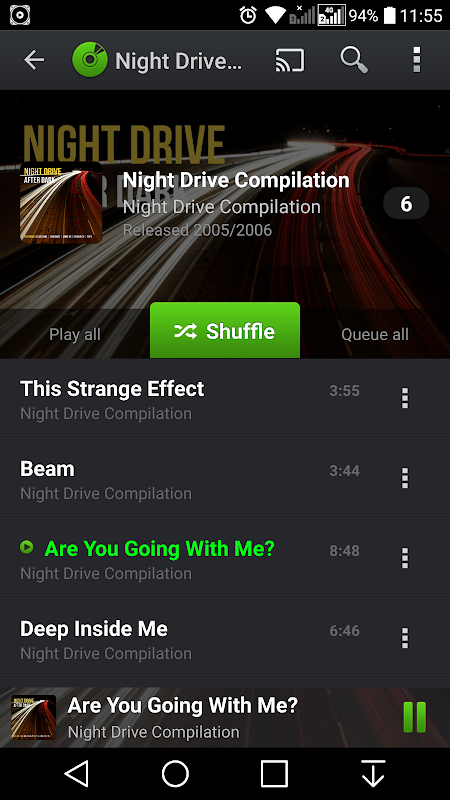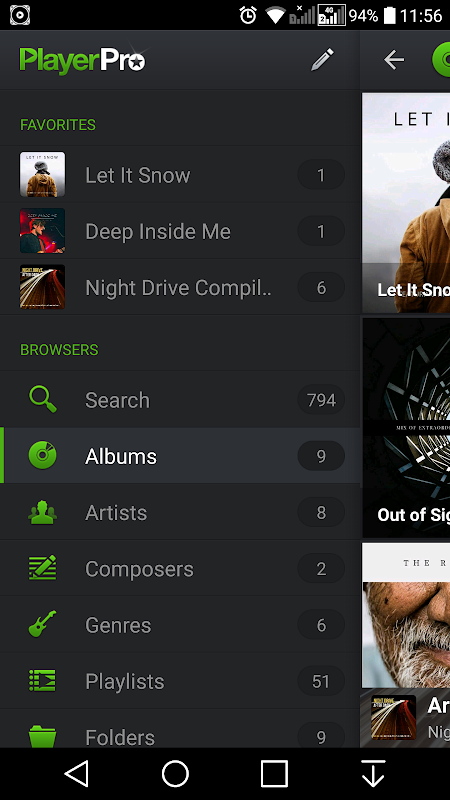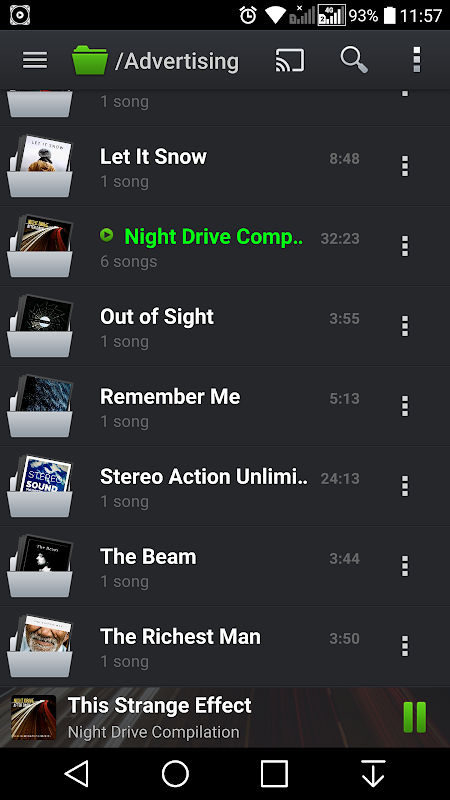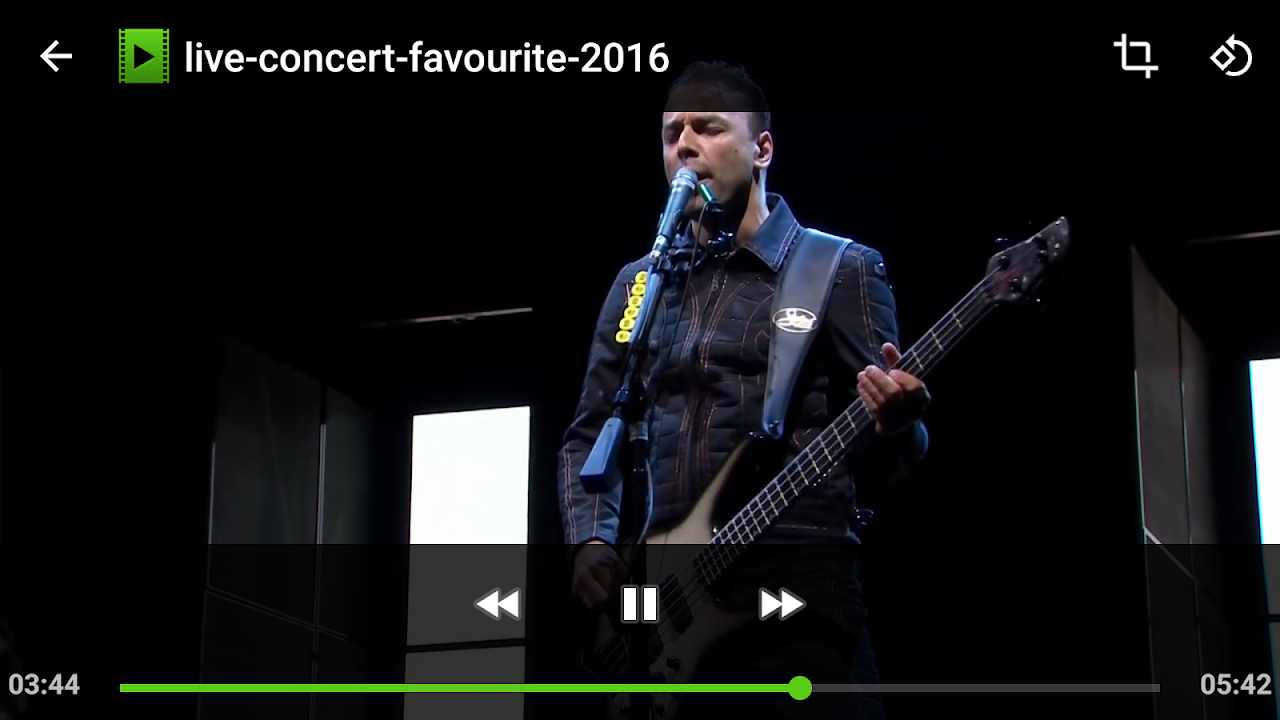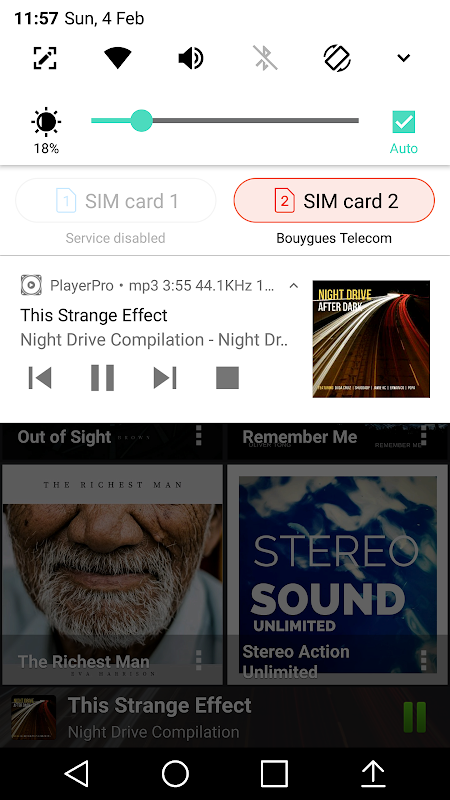 this app is missing from search results! I have to subscribe to mark8 store to view and download. ugh...
great app but they should let 5 band equalizer have cross fade so far it's paid version, not only 10 band. The 10 band equalizer is not good at all
Excelente sin objeciones como reproductor de música, como reproductor de vídeos me quedo con reproductor MX, de hecho me quedé con los dos configurados de manera específica
Excelente aplicacion, se la recomiendo a todos. Busque montones de reproductores xq el de android es un asco y todos eran incluso peores, pero este definitivamente es el mejor que existe se puede cambiar el nombre, el album y hasta la caratula y personalizar el reproductor es demasiado bueno merece las 5 estrellas.
Hello thanks for Software best Would Thinks
es buena, sin embargo, al instalarla se produce un efecto de transparencia que impide instalar apps de fuentes desconocidas.
Perfeito ,obrigado aptoide !!!!!!
el mejor regalo 🎁 5 estrellas
Fantastic app. Works brilliantly. Thanks for download.
muito bom n tive problemas com licença e n parou de funcionar nao tive erro algum
this is a very awesone app, the only thing i dislike is that it makes a playlist out of your search results, if it would just play the rest of my songs after playing the one i was looking for, that be great!
se la recomiendo el mejor reproductor
بدون اغراق میشه گفت بهترین پلیر انرویدی هستش
muito bom, uso ele a bastante tempo
No soy el único ayer todavía me funcionaba bien :'v
Porque cuando busco las caratulas dice 0
verdade viu. adoro esse app
proooooooooo se las recomiendo
Is the best app for music!!!!!
من أروع التطبيقات ويستحق الخمس نجوم
Impossible à installer... :-(
Ich kann die App nicht herunter laden. Verbindungsfehler. I can't Download this APP, there is a connection error.
اللهم صل على محمد وآل محمد
melhor app pra música que conheço. baixando o pack de configurações e sabendo usar fica mais top ainda
Like it.. But sometimes when music are playing, it stop by itself and sometimes it restart the song.. :(
Tocador com vários recursos maravilhosos! Uso há uns 3 anos e não consigo me adaptar a outro. Como tenho patch fica ainda mais interessante.
Full featured app that makes the very best of your music experience.
excelente ahora si se puede editar estando la música en la tarjeta sd externa
si el mejor reproductor alguien que quiera musica electronica mande whatsapp a +503 7048 5086
Unos de los reproductores con más edición en los meta datos, totalmente recomendable
se puede descargar música?
Es la versión pro,muy buena se los recomiendo 👌👌👍
Me gusta ,todo bien funciona ,pero me gustaría que hagan un skin para la versión primera al estilo del samsung ,Qué sea de color azul y negro con las mimas cosas del samsung me gustaria uno así .esa es mi unica petision sigan mejorando ,ESPERO TOMEN EN CUENTA MI PETICIÓN.
Me gusta ,todo bien funciona ,pero me gustaría que hagan un skin para la versión primera al estilo del samsung ,Qué sea de color azul y negro con las mimas cosas del samsung me gustaria uno así .esa es mi unica petision sigan mejorando ,ESPERO TOMEN EN CUENTA MI PETICIÓN.
APP top de música. perfeito.
muy buen reproductor la recomiendo
ha, im speak spanish and inglish
YEAH ESPAÑOL EL IDIOMA MAS CONOCIDO Y HABLADO XD
Hello is very good software thanks
arriba los que hablen español :v
Ótimo Recomendo a todos ótimo ótimo.
Mark8 lo volviste hacer, sin duda eres lo máximo
el q no hable español es puto
Amazing player...! Must download frnds
ótimo APP. funciona muito bem sem ter q pagar. na googleplay, a versão completa é paga.
todo mis programas son parcheados algunos no por mi otros si igual siempre en su ultima actualizacion asi que les recomiendo que me agregen-- ninguna de las aplicaciones subidas a mi tienda tienen virus se los aseguro yo me hago responsable se los aseguro asi que disfruten de mis aportes siempre actualizandolos a su ultima vercion o los que no actualice es porque es la mejor vercion
muy buena pero le falta buscar las letras de las canciones por s
Para mi el mejor reproductor de musica que hay, tuve la versión Lite pero esta ya es una pasada, me encanta :)