Download Gallery Vault - Hide Pictures APK Info :
Download Gallery Vault - Hide Pictures APK For Android, APK File Named com.thinkyeah.galleryvault And APP Developer Company Is ThinkYeah . Latest Android APK Vesion Gallery Vault - Hide Pictures Is Gallery Vault - Hide Pictures 3.8.3 Can Free Download APK Then Install On Android Phone.
Gallery Vault - Hide Pictures APK Description
GalleryVault is a fantastic privacy protection app to easily hide and encrypt your photos, videos and any other files that you do not want others to see. GalleryVault can hide its app icon and keep your privacy absolutely safe. You can import your private images and videos in this secure vault, and nobody knows the existence of it. What's more, GalleryVault has the beautiful design, it provides you the smooth and amazing media browse experience. Highlight features: • Hide photos, hide videos and hide any other types of files • The hidden files are all encrypted • Support hiding icon, and no one knows the existence of Gallery Vault except you. • Support hiding files in SD card and moving your encrypted files to SD card to save your device storage, including Android 4.4(KitKat), 5.0(Lollipop), 6.0(Marshmallow) and 7.0(Nougat)+. • Integrated with Private Web Browser and support downloading all images and videos in web page with just one tap • The beautiful, smooth and elegant user experience • No storage limitation to hide photo and hide video • Shake your phone to close Gallery Vault in a hurry • Support hiding and playing GIF images • Support Break-in Alerts and know who is trying to break-in • Support Fake Passcode and show fake content when you input fake passcode • Support Fingerprint (Only support samsung device with fingerprint scanner) With GalleryVault, your privacy is well protected. ------------- FAQ -------------- Are my hidden files stored online? No. Your files are stored only on your device, so please make sure to backup all your hidden files before transferring to new device or factory reset. What can I do if I fail to launch GalleryVault from Dialer? Sometimes, in some devices, after Gallery Vault is killed by system or other apps, or after device restarted, Gallery Vault may not be able to respond to dial event. In that case, you can try one of the following methods: 1. Use your device built-in browser to visit this page: http://open.thinkyeah.com/gv . 2. Tap the "Manage Space" button in System App Detail Info page of Gallery Vault (System Setting->Apps->GalleryVault) What can I do if I forgot my passcode? Please find the latest mail we send to you (by searching the keyword thinkyeah in your mail box), and follow the steps in the mail to reset your passcode. If you cannot find the mail, you can send another one by the following steps: 1. Launch Gallery Vault locking page. If your icon is hidden, tap the "Manage Space" button in System App Detail Info page of Gallery Vault (System Setting->Apps->GalleryVault). 2. Try to unlock and fail for 2 times, then a Forgot button will show. 3. Tap "Forgot" button and tap "Resend Auth Email" button in the dialog. For more details, please visit FAQ: http://www.thinkyeah.com/faq/galleryvault/l10n/en/ . Any issues or suggestion for GalleryVault, welcome to send mail to us! [email protected] We focus on Privacy Protect, provide the professional Hide Picture and Hide Video app to protect your privacy! Website: http://www.thinkyeah.com Supported languages: English, Russian, Spanish, French, Japanese, Korean, Indonesian, German, Vietnamese, Italian, Thai, Arabic, Simplified Chinese, Traditional Chinese.
From version Gallery Vault - Hide Pictures 3.8.3
:
Added: 2017-01-19 15:30:01
Modified: 2018-07-20 16:36:49
Updated: 2018-10-13 11:00:12
1. Fix the issue that the 2G files cannot be added.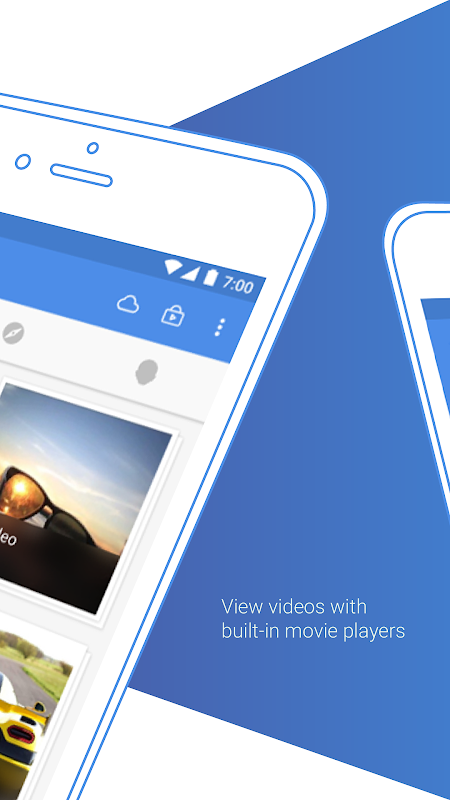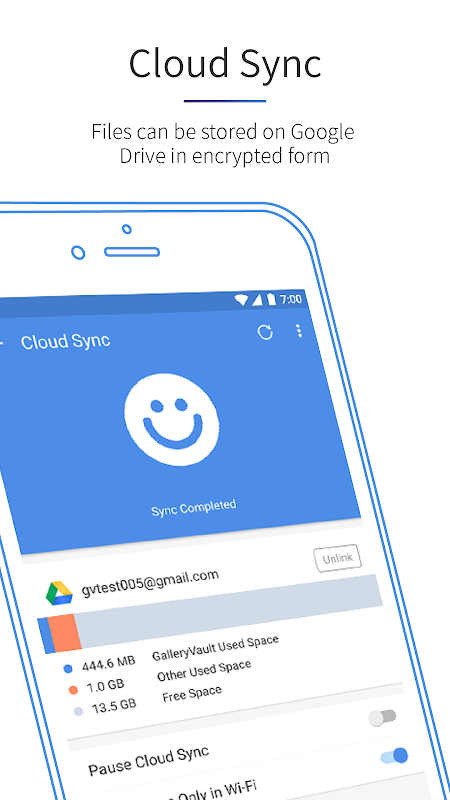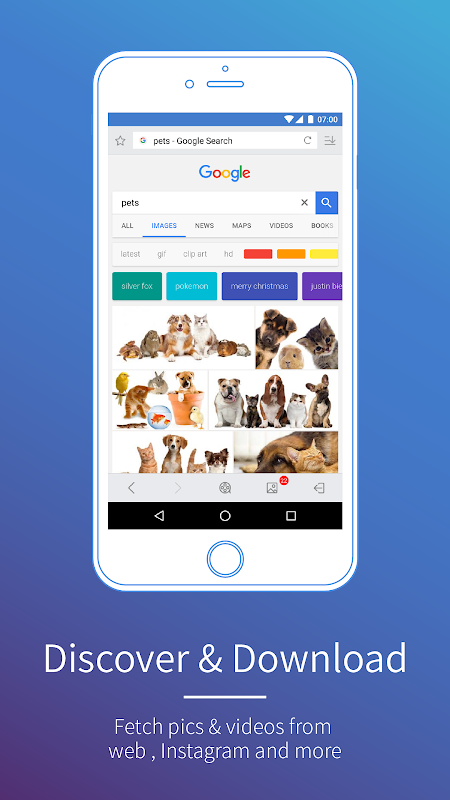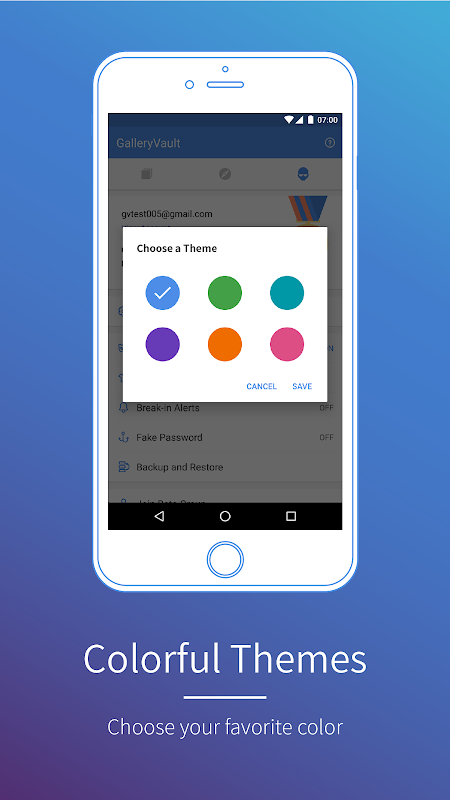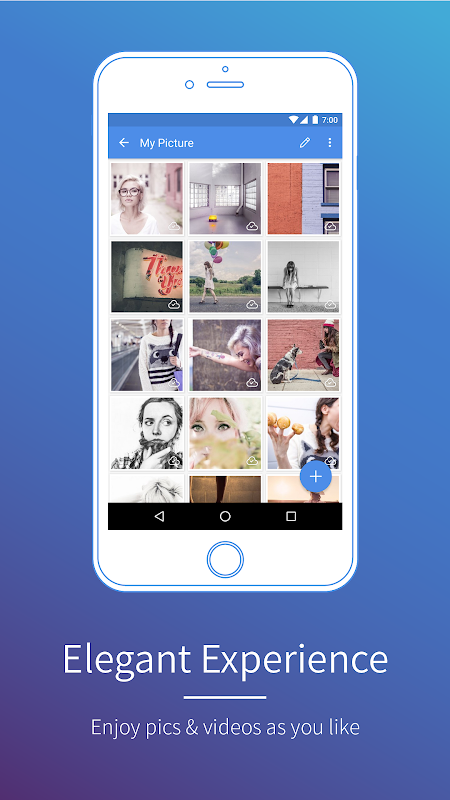 جيد جدا كلش حلو ممتاز يستاهل اكثر من 5 نجوم
انه جيد و فعال و يقوم بتشفير الصور و الفيديوهات
البرنامج رائع😍 انصح الجميح بتحميله😊
muy bueno asta pudo ocultar mi porno
unstall balik...pastu download..
why my gallery vault always crash after i put the psword ?
Cool App . we can hide the icon
برنامج جيد..بس يساعد ع الفساد
vale verga se pone forzar cierre desde estas versiones no me sirve para nada
es bueno por ya tiene navegar privado. pero lo malo que no puedes descargar lo que quieras en la web como videos musica o otros archivos. solo se puede imagenes. o ni siquiera puedes reproducir nada con reproductores de videos en la web areglen eso por favor
kos omk ana ba47at mnk ya 3ars
Gallery Vault-Hide Video&Photo PRO v1.3.0 all premium features available. no key file needed.